I was looking for ideas and inspirations when I landed on the Kristine ID Wallet pattern which is designed by Michelle Burke of Uniquely Michelle.  While I typically don't use Michelle's entire pattern to make these little wallets, this has really turned out to be a practical and popular wallet for several genres!  I was first introduced to this wallet style by following the very popular Vera Bradley designs.  I also noticed that a vast majority of the Middle School and High School students were wearing the Vera Bradley ZipID Case.  I have been a big fan of the Vera Bradley patterns and knew that I could probably make something very similar to this design.  I was browsing through Craftsy and fell upon Michelle's pattern.  Let me tell you all about it!

This post contains affiliate links for your convenience. ? Read my full disclosure policy here.
Kristine id wallet Material list
Kristine id wallet 
SUPPLY LIST
I used Michelle's pattern and created a slightly different version of that wallet – my own Design Your Own ID Wallet.  It's completely handmade.  I used designer cotton fabric for making these wallets and most are made to order.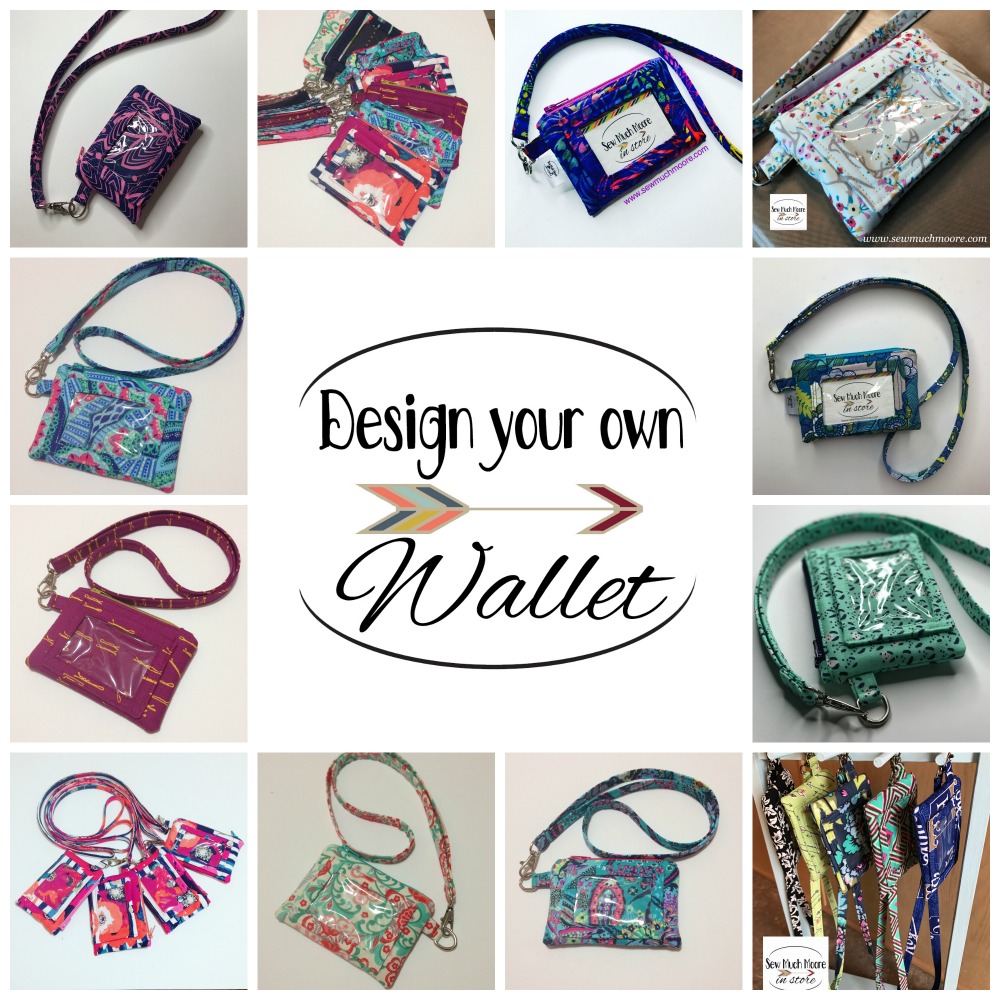 Perfect for anyone!!!
Why am I so mesmerized by the design? Because of its usability and small size.
It lets you carry your essentials wherever you go – from your credit cards and ID to your cash. The clear window can act as a student ID holder.  You can add a wrist strap and go hands-free. The long strap of the wallet goes around your neck to keep the wallet exactly where you need it.
This wallet is perfect for an office going woman or even a teenager. Big on practicality and fashion, it will be just the perfect companion for the modern-day woman.
I made one for my neighbor and she was happy with it. Her Student Badge went in a clear ID pocket. The little coin purse stored her coins (and her earbuds). It's very durable and resilient. She prefers to wear it around her neck and not with a wrist strap. It's a personal choice – which is great!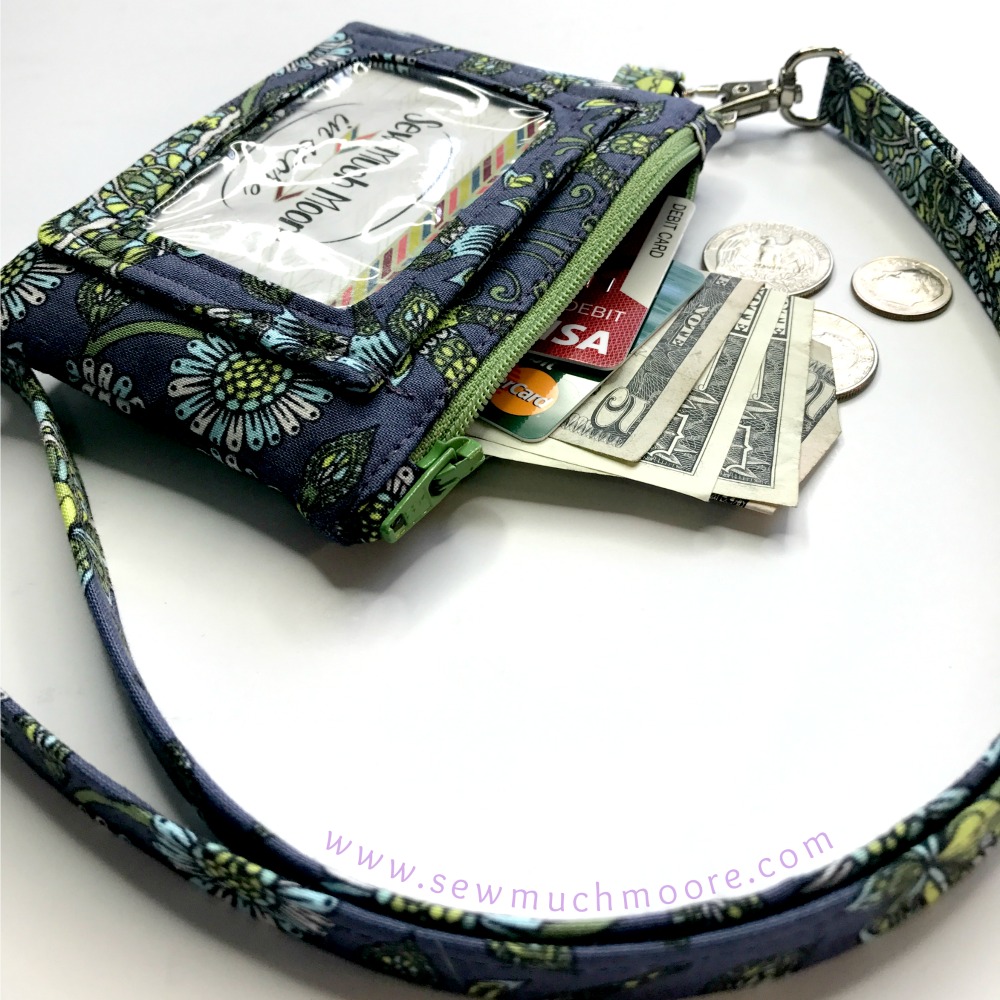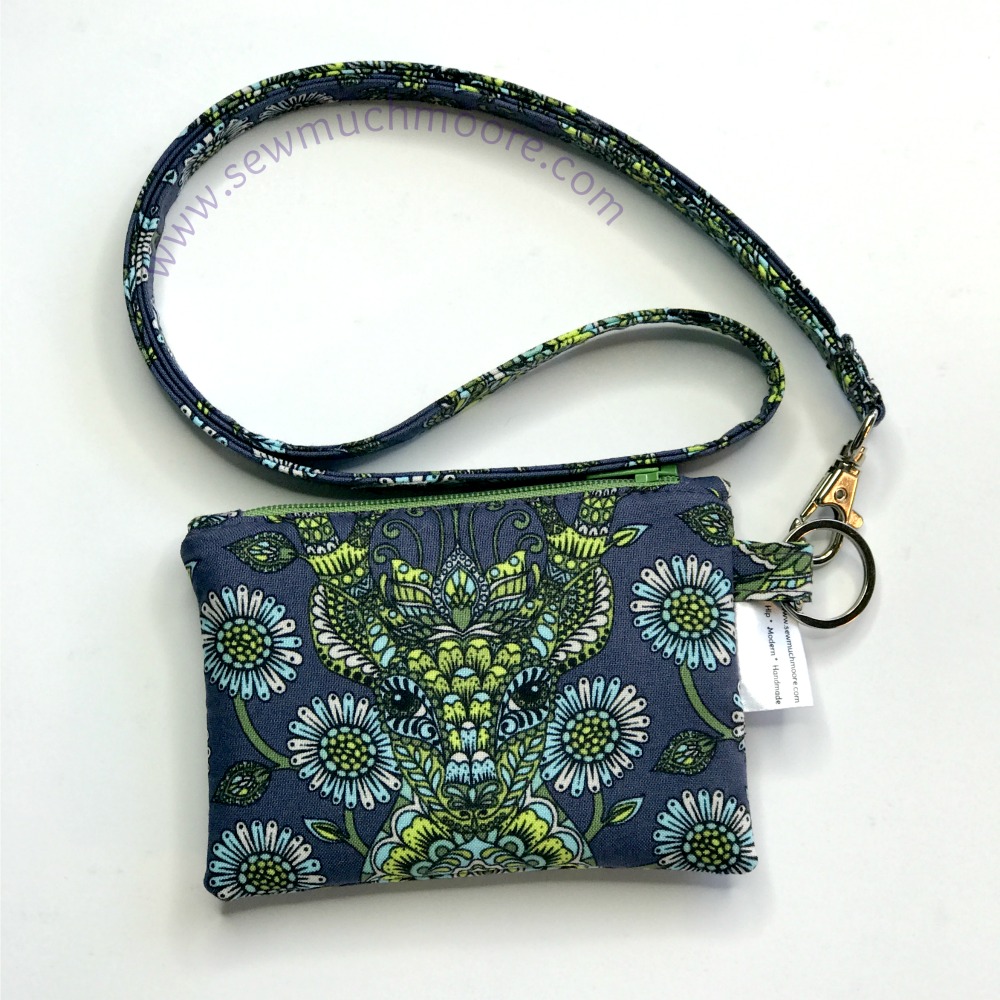 You will need a couple of pieces of hardware (not including the zipper) to make this wallet.  I buy mine in bulk and have ordered them from Amazon (which is super duper convenient and economical too).  Check the supply list above for the links.  If you are like me, you can make dozens at a time!  These sell fast, so make lots and lots!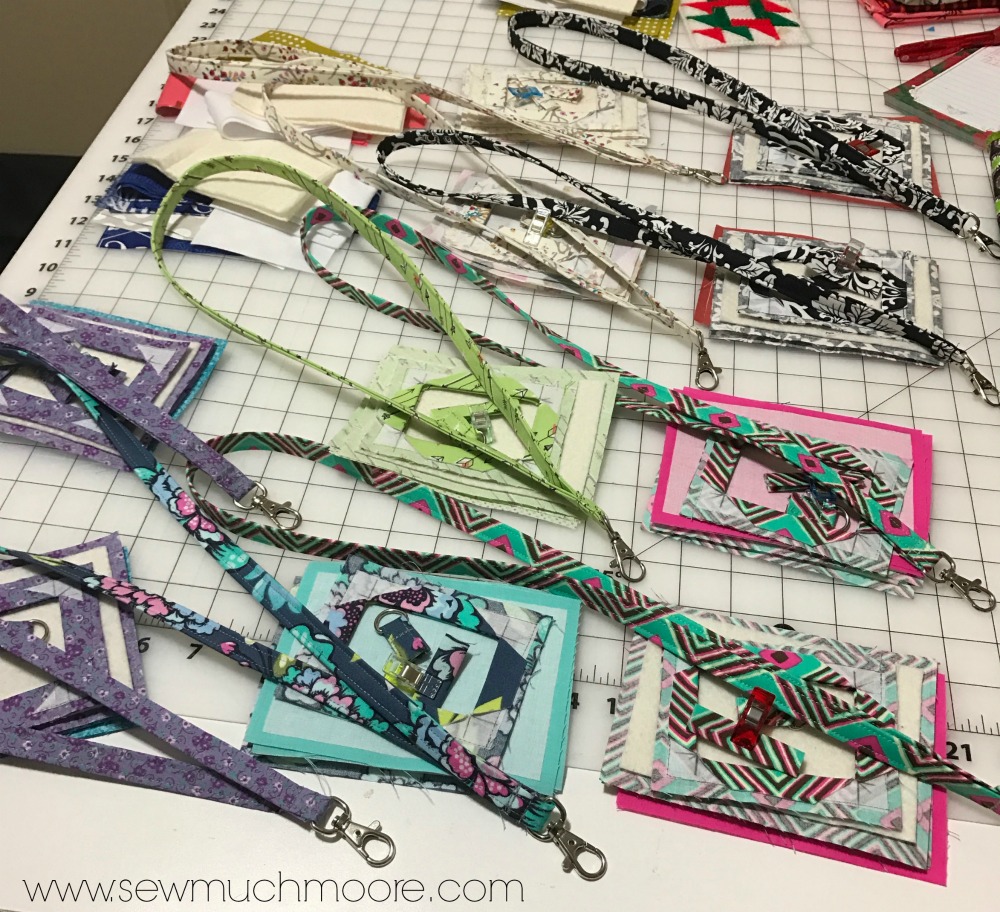 Watch my tutorial right here:
Part One:  Making the ID Window
Part Two: Finishing the Wallet
Part Three:  Make your own Lanyard (coming soon)
Be sure to subscribe to my YouTube Channel so you will be notified when my next video tutorial is available!  
I would love to see the ID wallets that you make!  If you are not a maker, let me know if you would like me to make you one!  I love to help with custom orders!!!
Thanks for stopping by and Happy Sewing!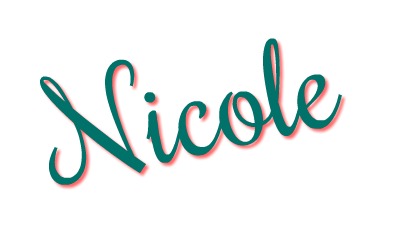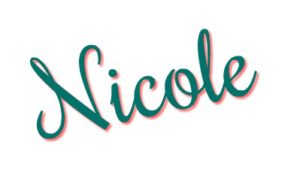 Check out these Popular Posts!
SaveSave