What Sewing Machine Should I Buy?
Buying a new Sewing Machine can be confusing, especially if you are buying one for a gift.  Christmas and Birthdays are great occasions for a Sewing Machine Gift.  You don't really need a big occasion to get a new sewing machine.  If you are interested in sewing (or know someone who is) – the best thing to do is get the tools you need to get started!  The question I get all the time is; What sewing machine should I buy?  Depending upon the skill level, budget and a variety of other variables, I have gathered a list of machines that can be separated into 3 different categories:  Beginner, Intermediate & the Cadillac!  Let's take a look!
This post contains affiliate links for your convenience. ? Read my full disclosure policy here.
Beginner sewing machine
If you are new to sewing, and not quite ready to make a large investment into a new sewing machine, the Brother LX2763 has all the necessary features to get you started on your sewing journey.  The Brother LX2763 is perfect for beginner sewers, with a full range of features and lightweight, portable design.  This machine is available online via Amazon and Walmart.  I would recommend purchasing the Extended Warranty that the supplier has to offer.
Intermediate machine – Basic
If you are looking to take your sewing game to the next level, you might consider the Janome Sewing Machine brand.  This particular model (Janome 2212) has advanced features like free arm and drop feed makes this a machine that will grow along with your sewing skills. There are great convenience features like a built-in thread cutter and snap-on presser feet.  I have found these available online at Walmart and Amazon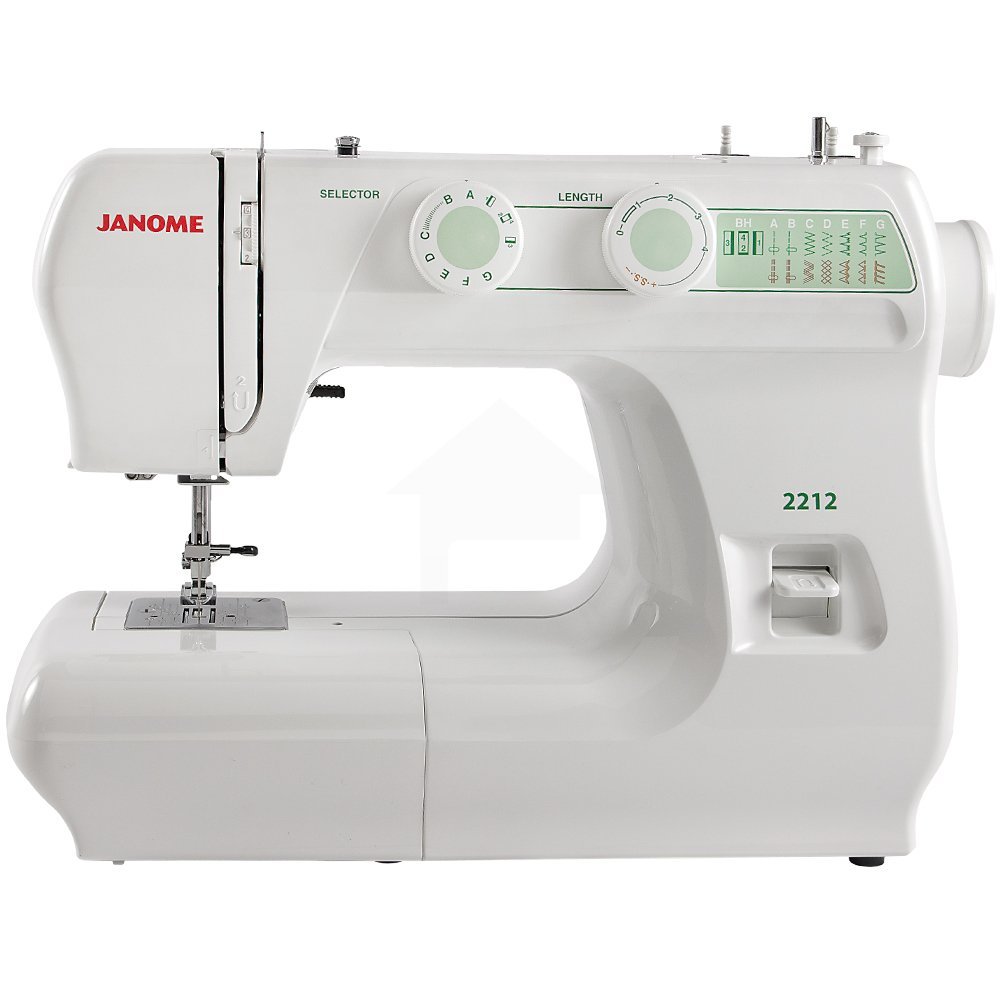 Professional Machine – super fast!
Do you've got the art of sewing and piecing down, but you just want to make quicker stitches? you might consider the Juki Sewing Machine Brand.  This particular model (TL-2000Qi) has the following features:
Updated with LED lights and one pedal operation

1500 SPM for quilting apparel and home décor

Automatic needle threader

Aluminum die-cast arm and bed for low vibration operation

Extension table included for wide work area
This is a straight stitch only, but with extremely high speeds.  If you want to get it done quickly and professionally – this is the machine to consider!  There are great convenience features like a built-in thread cutter and snap-on presser feet.  I have found these available online at Amazon and your local Juki Dealers.  If you don't have a local dealer, mine would be happy to chat with you!  Check out Quilter's HQ in Overland Park, KS.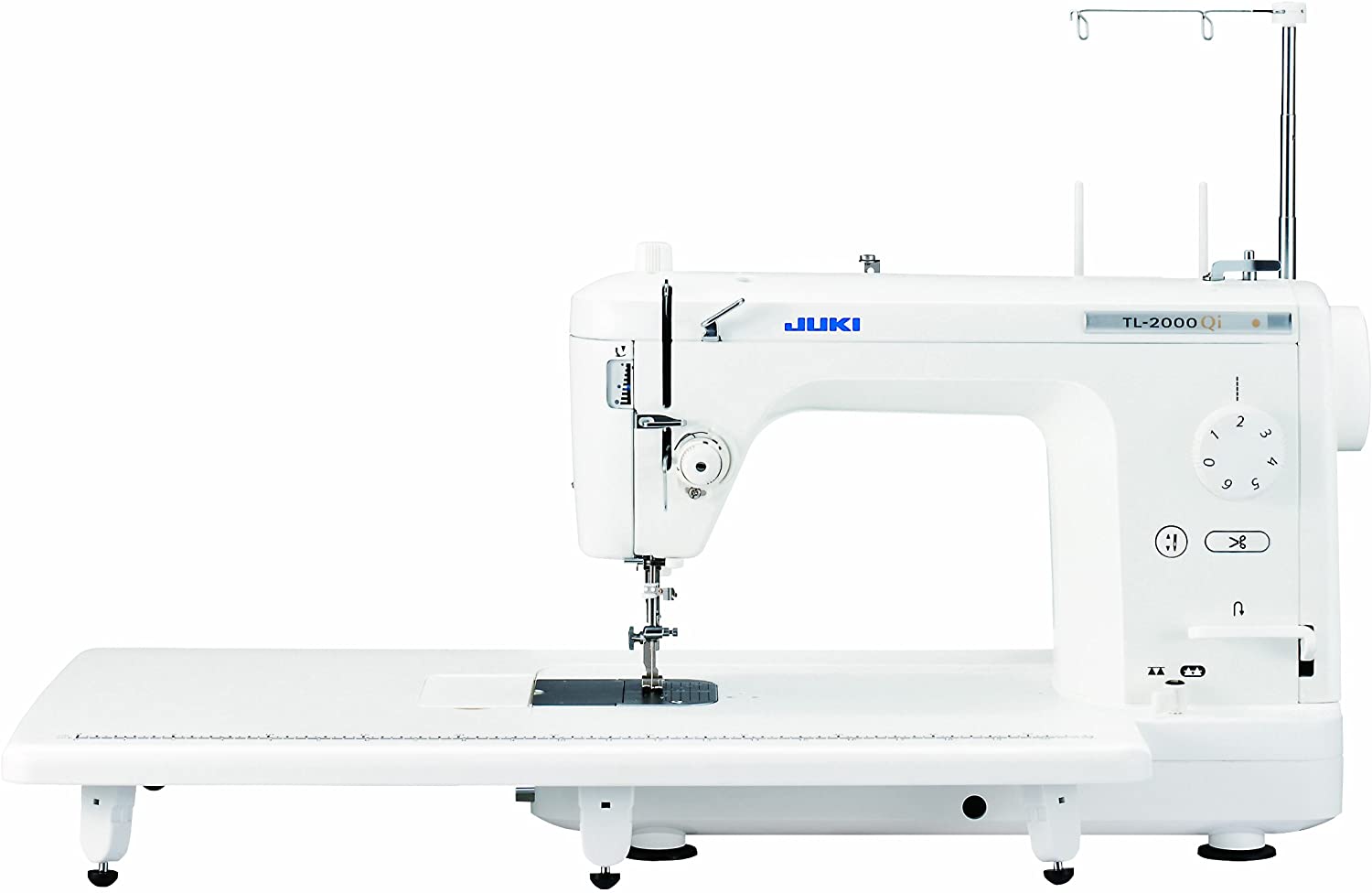 The sewing machine Cadillac
What is the best sewing machine to buy?  I get asked this question all the time.  I truly think this is the Cadillac of Sewing Machine brands and have a few friends that love theirs.  The Bernina brand is well known for top quality and has celebrated a long history of excellence in the Sewing and Quilting industry.  The Bernina machine that continues to catch my eye is the Bernina 325.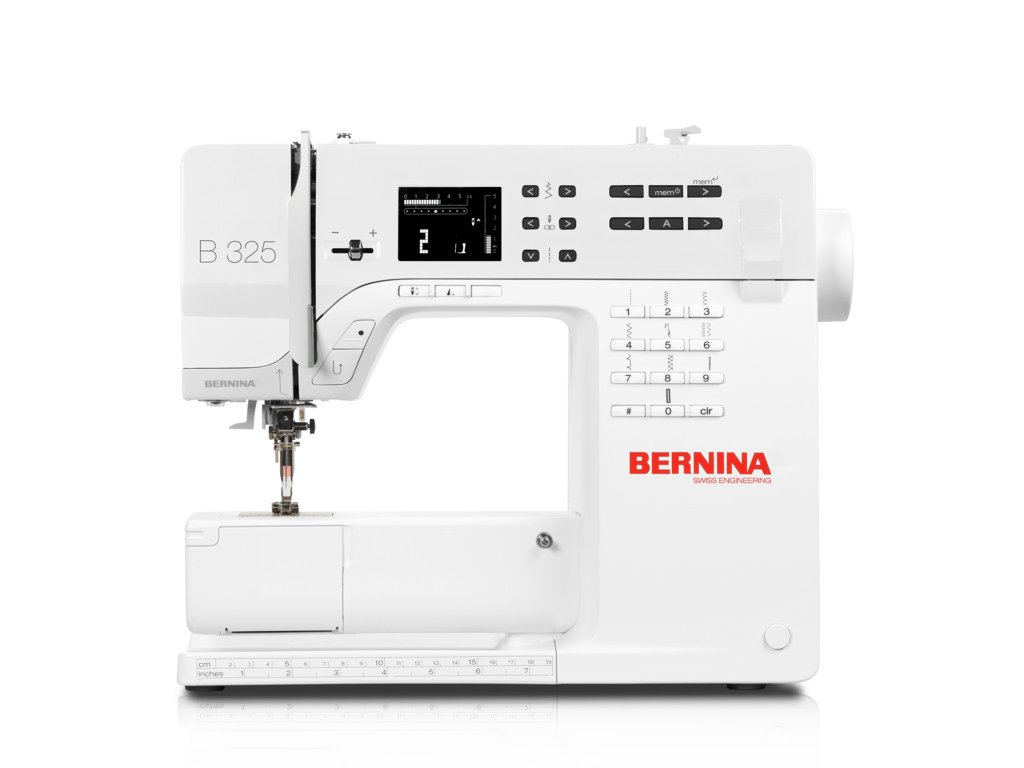 Check out all these features – and these are just to name a few!
Customize the stitch length and width
Save and reuse stitches
Variable sewing speed
No more laborious threading
Thread your needle with ease
One, two … and it's threaded!
Enough space for your creativity
Comfortable and perfectly sized
Slide-on extension table for more workspace
Bright LED light for long nights of sewing
Easily save your favorite settings
Keep track of everything on the display
Decorative stitches, cross stitches and more
23 different decorative stitches
Select stitches easily at the touch of a button
Sew buttonholes automatically
Quick, easy and precise
Buttonholes – all with the same length
This machine is not available for online purchase.  Visit your local Bernina Dealer or Distributor to learn more about these amazing machines!  If you don't have a local Bernina dealer or distributor – just give my friends at the Windmill Sewing Center a call!
You will more than likely have a better buying experience if you purchase your sewing machine from a Local Quilt Shop or your Local Sewing Machine Shop.  Remember to support your small businesses whenever you can.  You will receive expert service and always have help when you need it.
Do you have a favorite machine that should be on this list?  Let us know about it in the comments below!  Don't forget to check out my Quilter's Gift Guide!
Happy Sewing and Quilting!