Buying a new Sewing Machine can be confusing, especially if you are buying one for a gift.  Christmas and Birthdays are great occasions for a Sewing Machine Gift.  You don't really need a big occasion to get a new sewing machine.  If you are interested in sewing (or know someone who is) – the best thing to do is get the tools you need to get started!  The question I get all the time is; What sewing machine should I buy?  Depending upon the skill level, budget and a variety of other variables, I have gathered a list of machines that can be separated into 3 different categories:  Good, Better & Best!  Let's take a look!
This post contains affiliate links for your convenience. ? Read my full disclosure policy here.
which sewing machine should I Buy?
a Good MAchine
If you are new to sewing, and not quite ready to make a large investment into a new sewing machine, the Brother LX2763 has all the necessary features to get you started on your sewing journey.  The Brother LX2763 is perfect for beginner sewers, with a full range of features and a lightweight, portable design.  This machine is available online via Amazon and Walmart.  I would recommend purchasing the Extended Warranty that the supplier has to offer.  I believe you can get either with free shipping.
which sewing machine should I Buy?
a Better MAchine
If you are looking to take your sewing game to the next level, you might consider the Janome Sewing Machine brand.  This particular model (Janome 2212) has advanced features like free arm and drop feed makes this a machine that will grow along with your sewing skills. There are great convenience features like abuilt-in thread cutter and snap on presser feet.  I have found these available online at Walmart, Amazon and also at Sewing Machine Plus dot com.  I even think you can use Coupon Code BLCKFRDY for 10% off all sewing machines – for SewingMachinePlus.com.
See the SewingMachinePlus.com price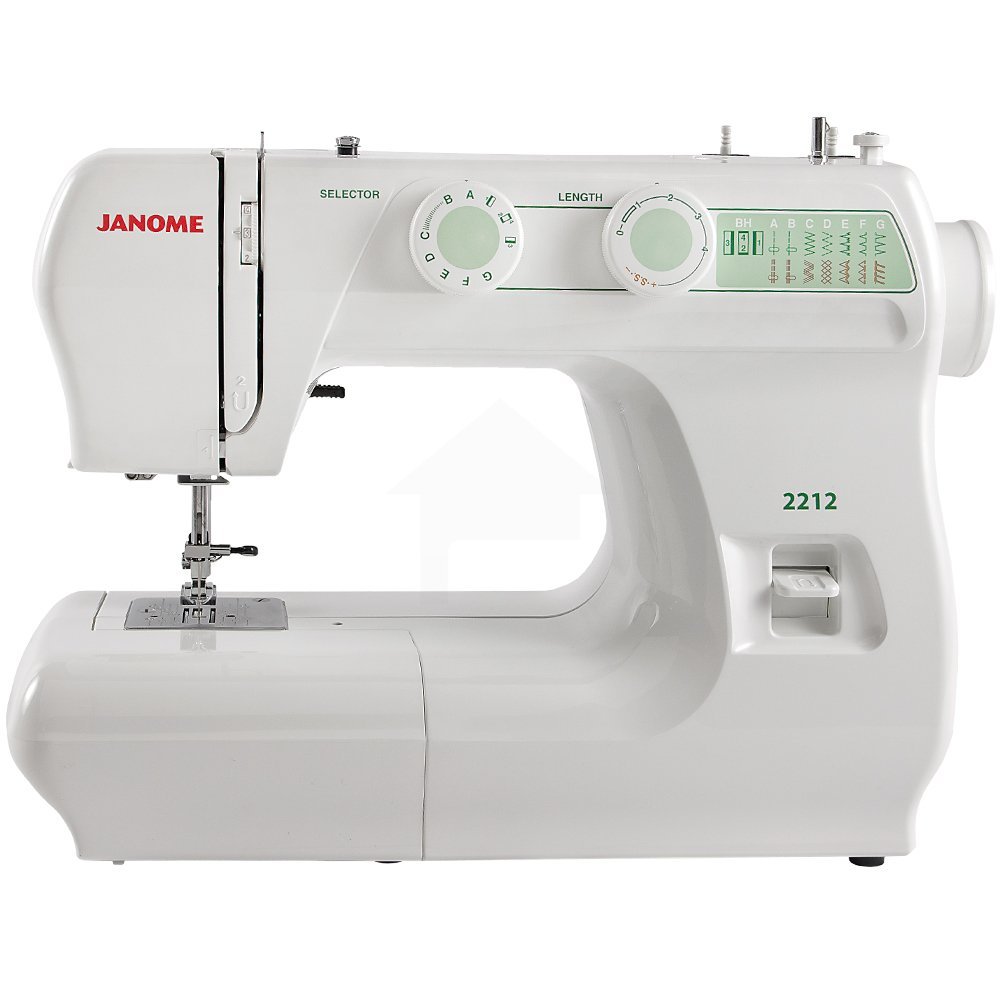 which sewing machine should I Buy?
the Best MAchine
What is the best sewing machine to buy?  I get asked this question all the time.  I truly think this is the Cadillac of Sewing Machine brands and have a few friends that love theirs.  The Bernina brand is well known for top quality and has celebrated a long history of excellence in the Sewing and Quilting industry.  The Bernina machine that continues to catch my eye is the Bernina 350 SE.  The BERNINA and Cotton+Steel B 350 Special Edition machines, added to the BERNINA 3 Series line, are not just beautiful on the outside, but all BERNINA on the inside!  Standard accessories for the B 350 SE include the Free Hand System (FHS), the quilting foot, full shank presser feet and two amazing Cotton+Steel faceplate designs – named Hello Lovely! and I ❤ Sewing! The B 350 SE is great for quilters and sewists alike. And when your interests and skills grow, the B 350 SE easily upgrades with lots of optional accessories.  Maybe Santa will put this under my tree this year!
This machine is not available for online purchase.  Visit your local Bernina distributor and learn more about these amazing machines!  You can browse the catalog right here.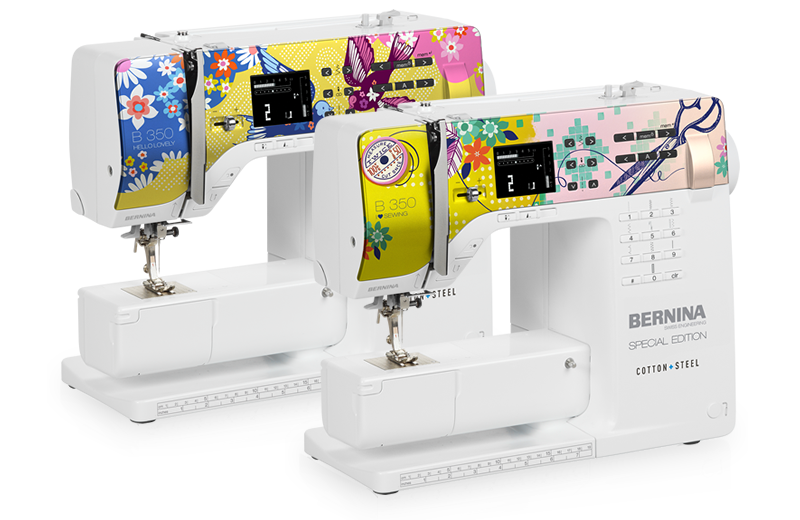 You will more than likely have a better buying experience if you purchase your sewing machine from a Local Quilt Shop or your Local Sewing Machine Shop.  Remember to support your small businesses whenever you can.  You will receive expert service and always have help when you need it.
Do you have a favorite machine that should be on this list?  Let us know about it in the comments below!  Don't forget to check out my 2017 Quilters Gift Guide!
Happy Sewing!