Juki is an amazing brand. Becoming a Juki Brand Ambassador is a dream come true! I am thrilled for this opportunity and am really excited to learn more about their wonderful products and share this all with you! Let's take a quick look back at how it all began…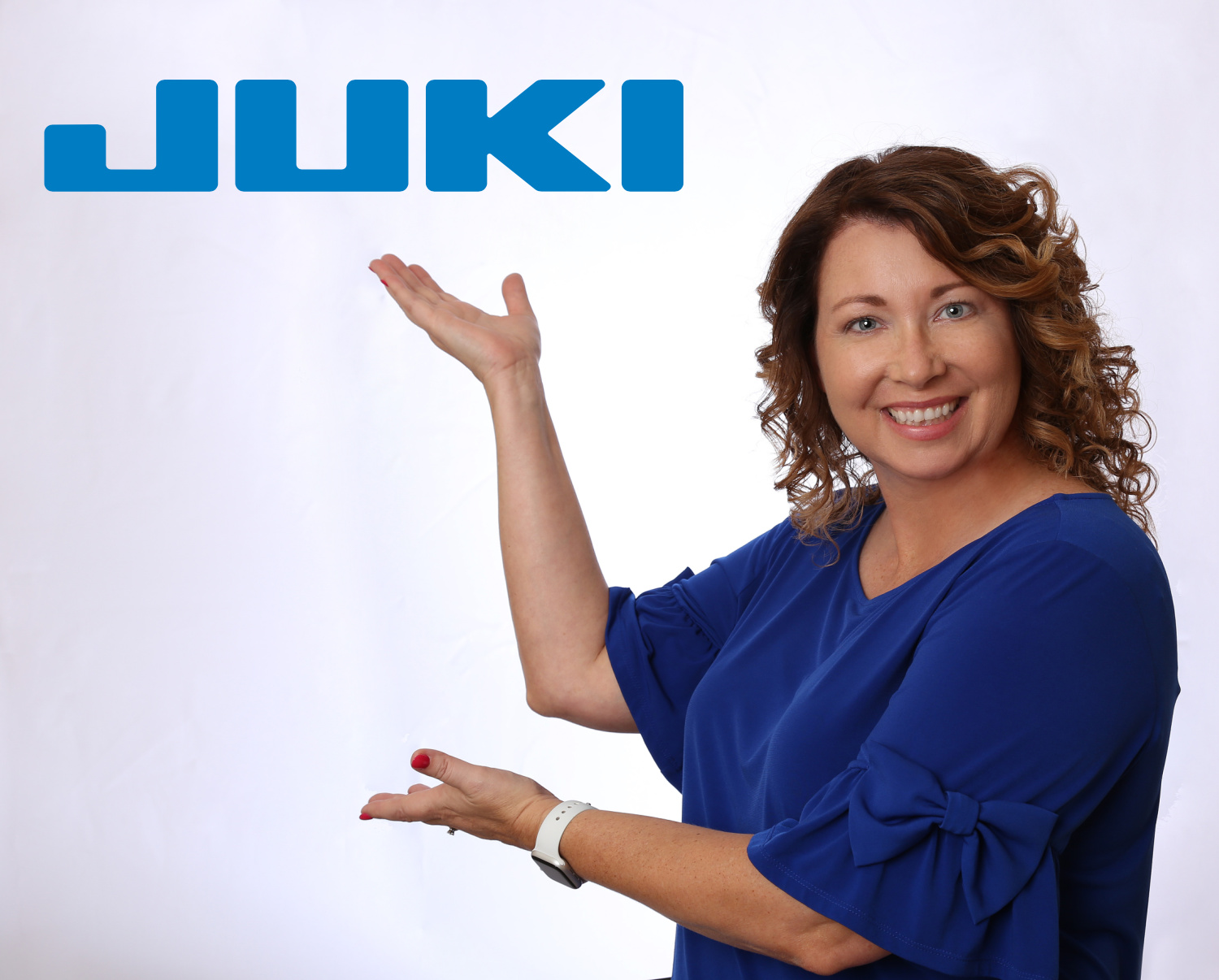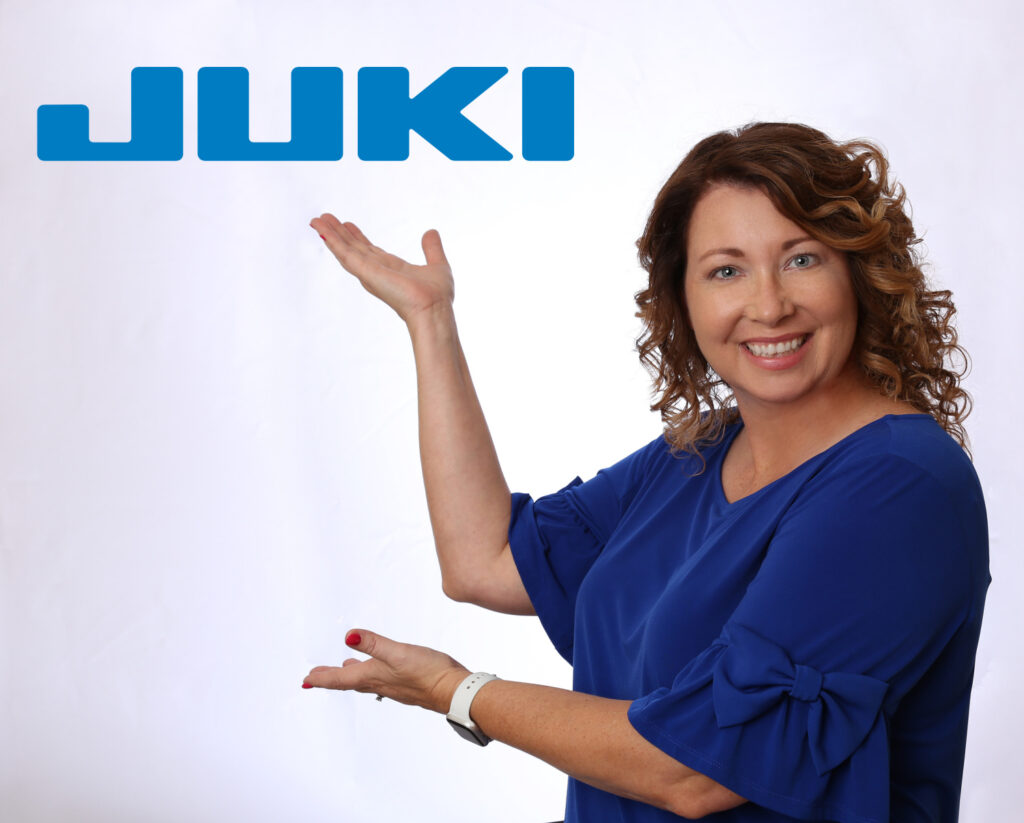 My first Juki Machine
Several years ago, I was sewing a TON of bags for my online shops. I have a successful Etsy Shop and had just started with Amazon Handmade. When I launched my Amazon Shop, it was immediately apparent that I needed to upgrade my sewing machine. At the time, I was admiring my Mom's DU1181N and loved how it sewed through several layers. I knew that I needed one of my own. My sewing business transitioned to a more efficient system and I learned all about assembly line sewing and batch production. I am still in love my my Juki DU1181N! I wrote an entire blog series. You can check that out right HERE.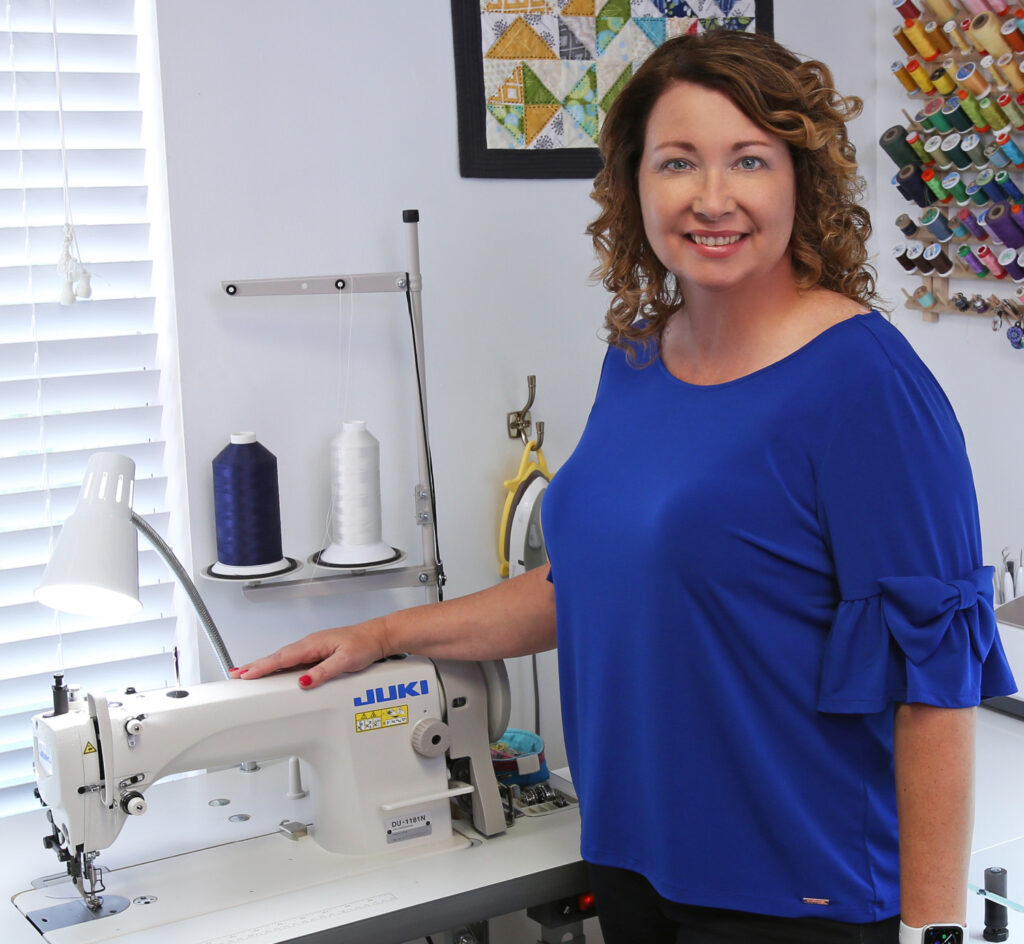 My Juki Long Arm Quilting Machine
Several years ago, I started offering Custom T-Shirt Quilts. I love quilting and was really confident at finishing quilts with free motion quilting on my domestic machine. The only thing I didn't really like about quilting on a domestic machine was the tiny throat space and how long it took to wrestle quilts in order to finish. Conveniently, I was able to rent time on my friend's long arm. That worked pretty well for a couple years, but I wanted one of my own. After all my research, I decided on my Juki J-350 Smart Stitch QVP for several reasons. The first reason was that I trusted the brand. The second reason was the laser guided regulated stitching. At the time, only one other brand offered this functionality on a table model. The final reason I chose this model was because I knew the machine would grow with me. You see, I have a tiny sewing studio and cannot fit a large quilting frame inside my room. The J-350 head can come off the table and transfer to a frame. I am still planning to transition to a frame (once at least one of my two kids leave the nest).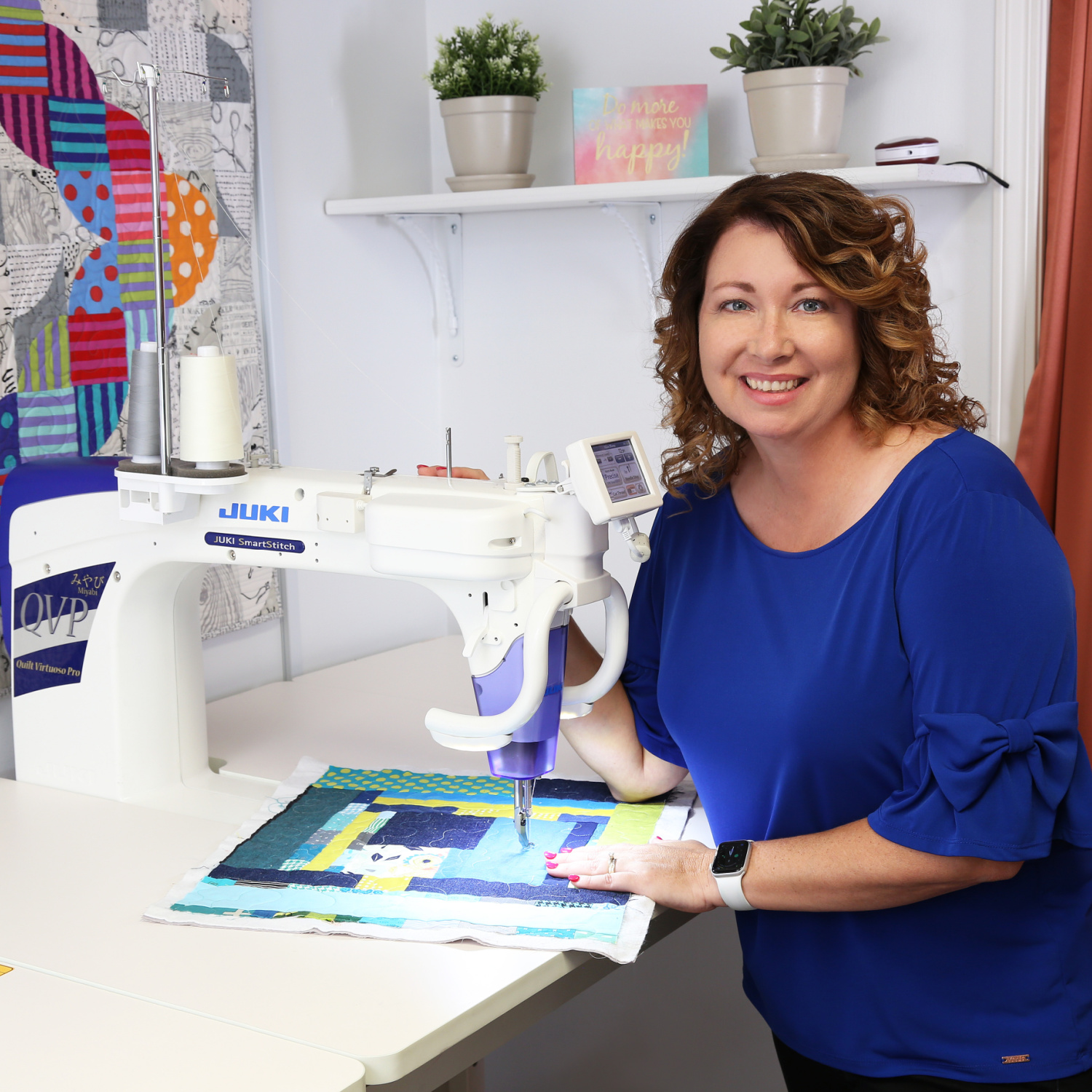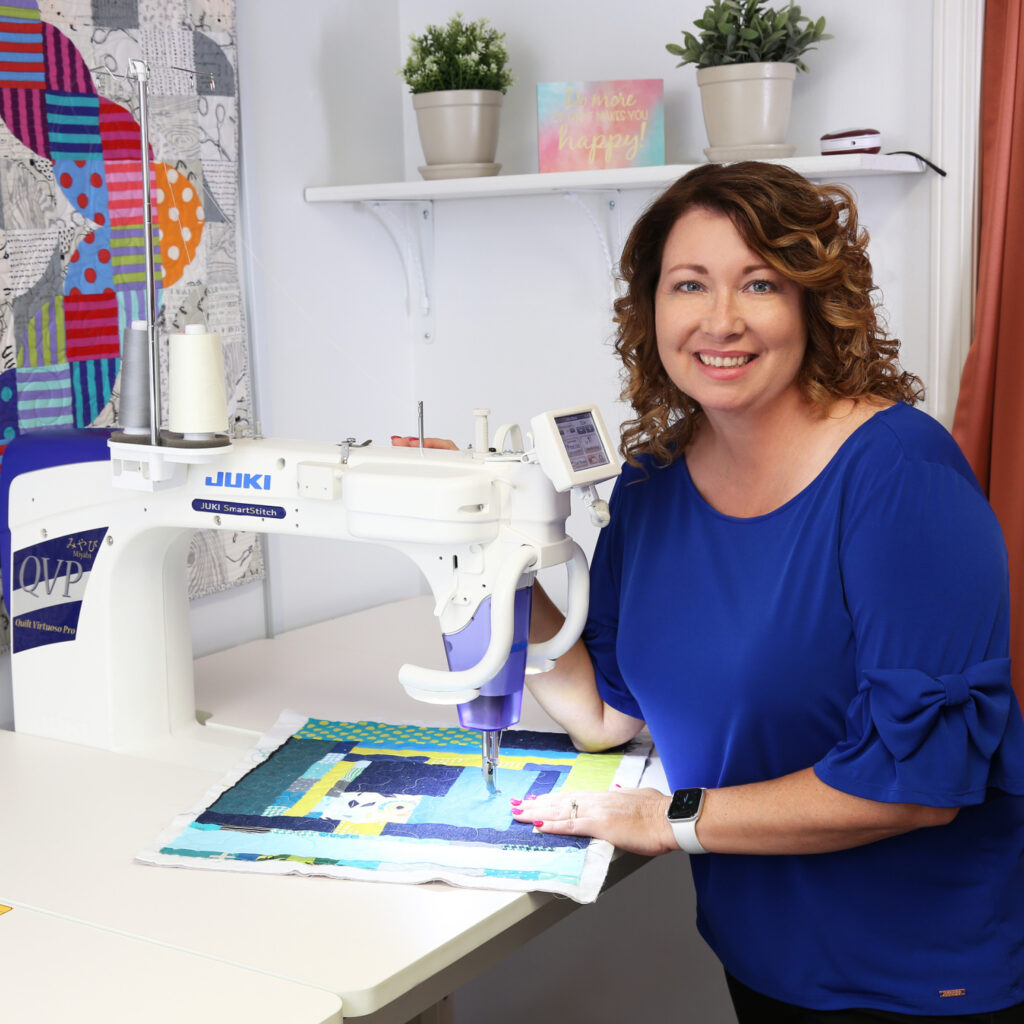 My Everyday Machine
I really can't believe I waited until 2020 to purchase my Juki TL 2010Q. This machine is my everyday machine. I still have my 40 year old Kenmore (in case I need to do the occasional zig-zag stitch). This machine is so great! I may be a Brand Ambassador, but they don't pay me to say things like this. I have loved sewing with this machine because the tension is PERFECT, I can easily operate and maintain it, and it sews SUPER FAST! It's not the smallest machine, but that does not stop me from taking it to sew days and retreats. It comes with a table, but I upgraded to a Sew Steady Versa Table and always have my Daylight Slimline 3 overhead.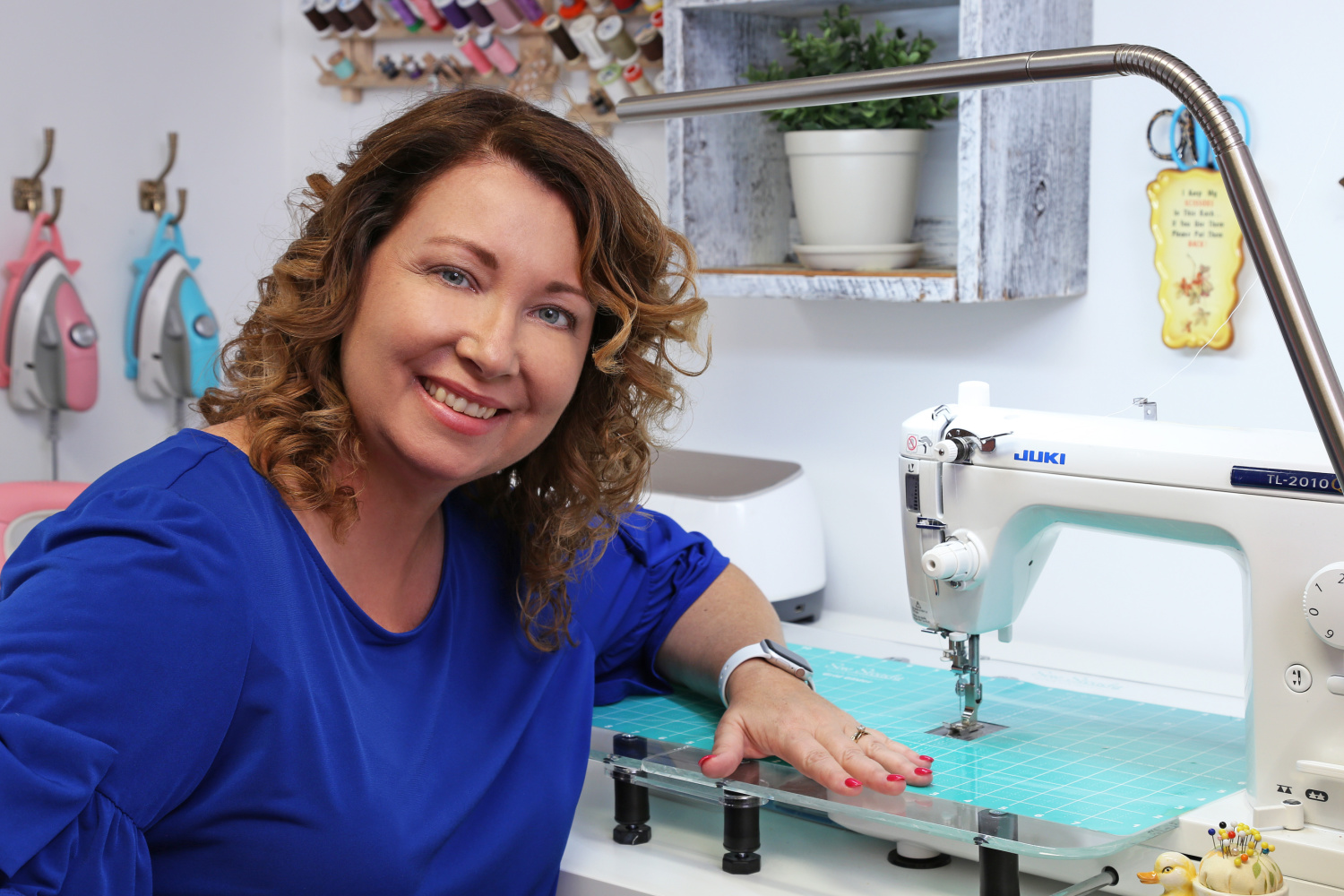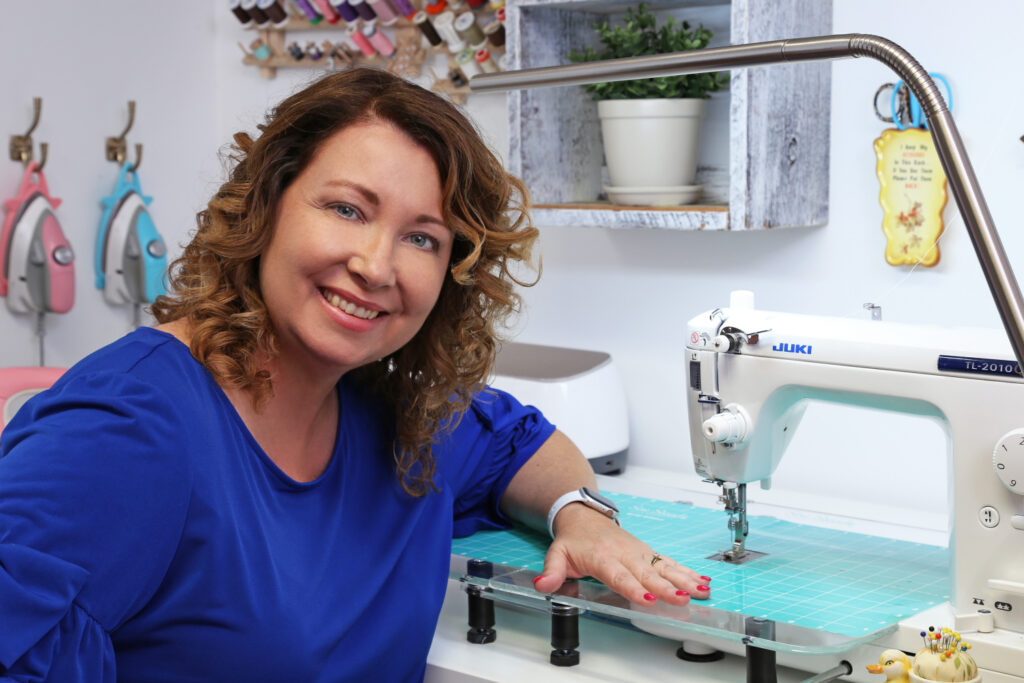 Looking forward to more
This new relationship with Juki isn't really new. I have loved this brand for several years, so it only seems natural to take our relationship to the next level. Be sure to follow my events page and sign up for my Newsletter. I will be sharing upcoming events and get the opportunity to try new machines. You can read more about this topic on the Juki website. They published an article on their blog.
Happy Creating!