Six Basic Embroidery Stitches
Hand Embroidery is such a wonderful art and skill to have! There are so many wonderful possibilities and creations to make when you know how to hand embroider. Follow along as my friend Karen, with Studio 21 Market, shares her embroidery sampler design and shows us the six most basic embroidery stitches. Be sure to watch the video and download your pattern.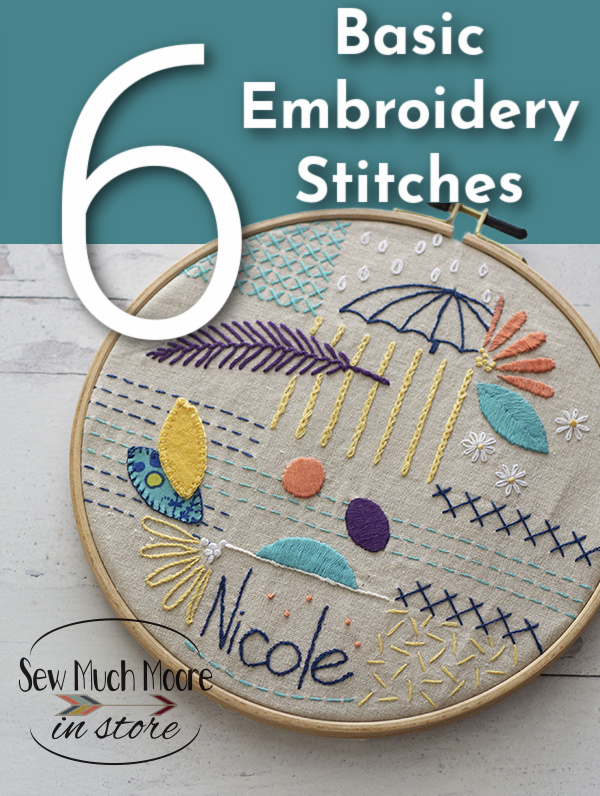 Since Aurifil is my embroidery thread of choice, partnering with them was an easy decision. If you haven't already, head over to our first post which helps you get started. We will pickup where we left off from our first episode. Let's start stitching!
Embroidery Sampler Material List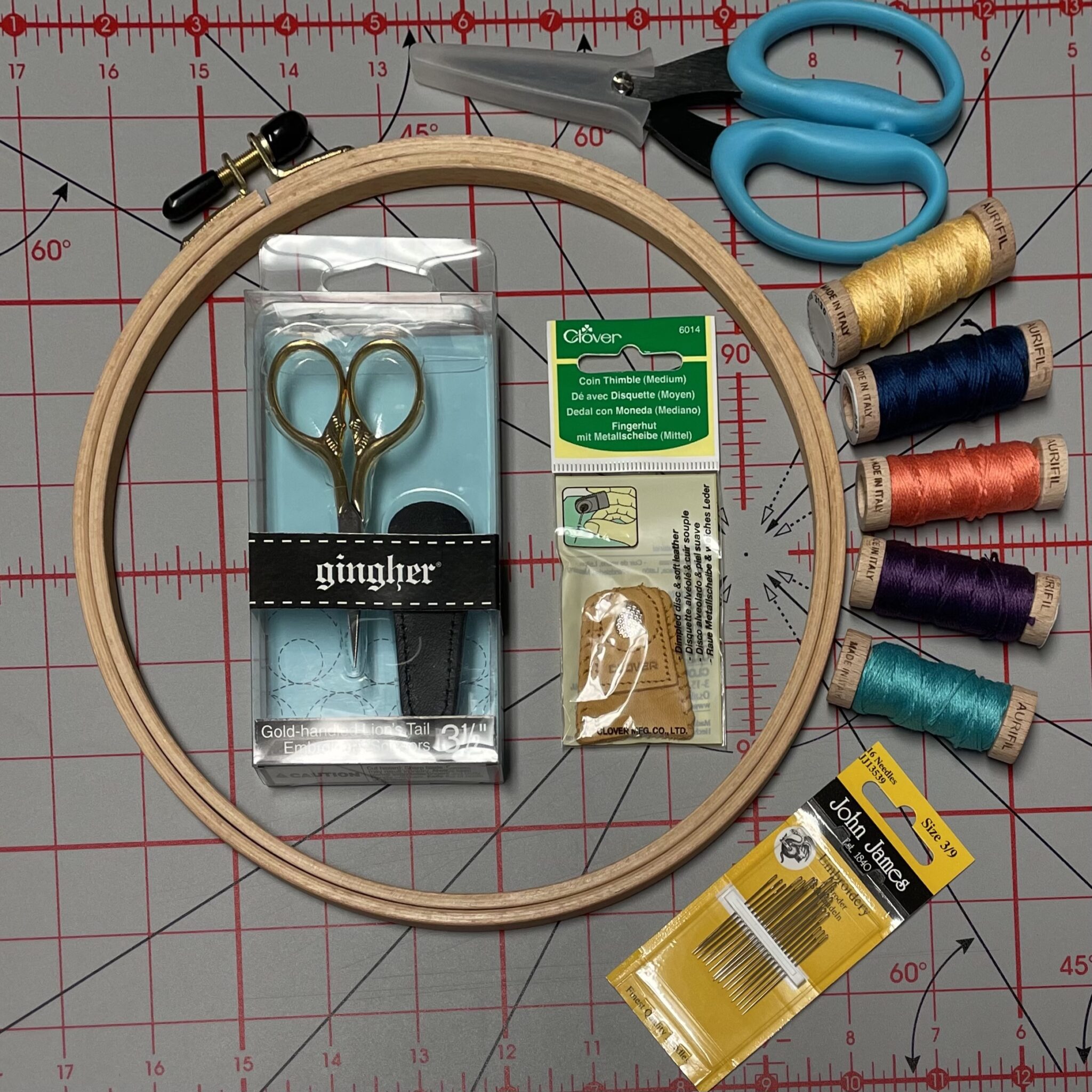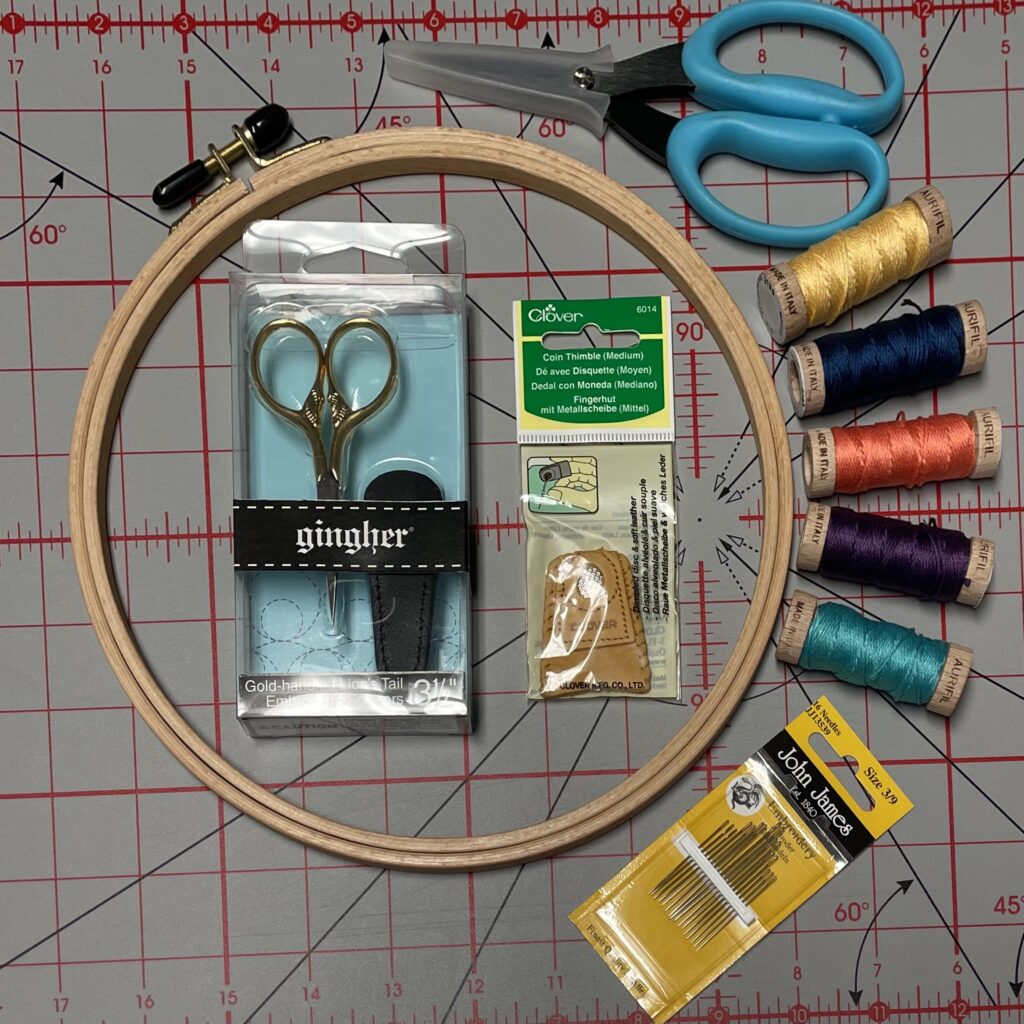 TO TRANSFER DESIGN
Running Stitch
This is the most basic embroidery stitches with the needle going up-down-up-down. It's also used in hand quilting and in Sashiko stitching. For our purposes, we'll make the part of the stitch that shows about twice the size of the thread that's underneath our fabric. It's a fun and easy stitch!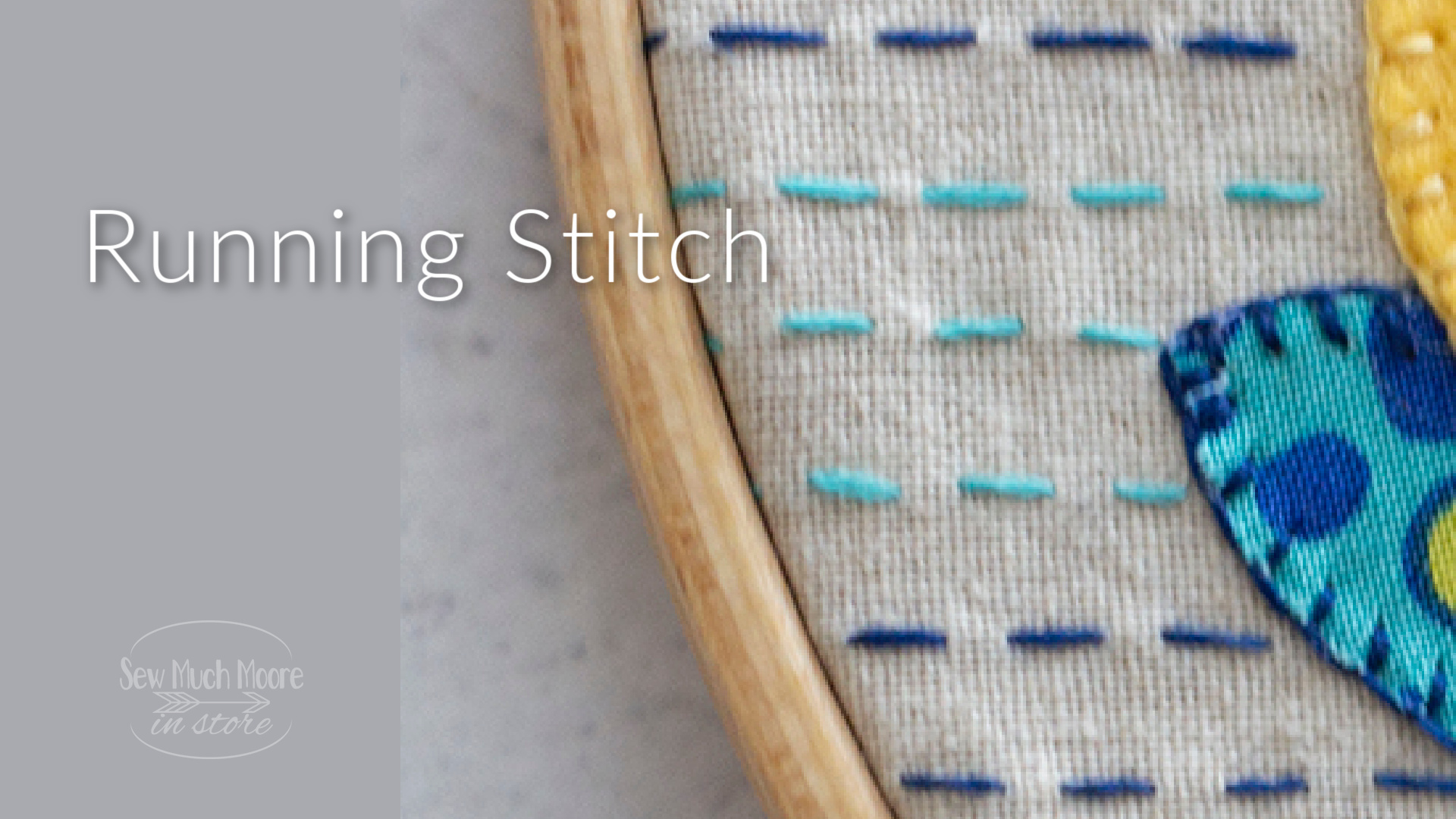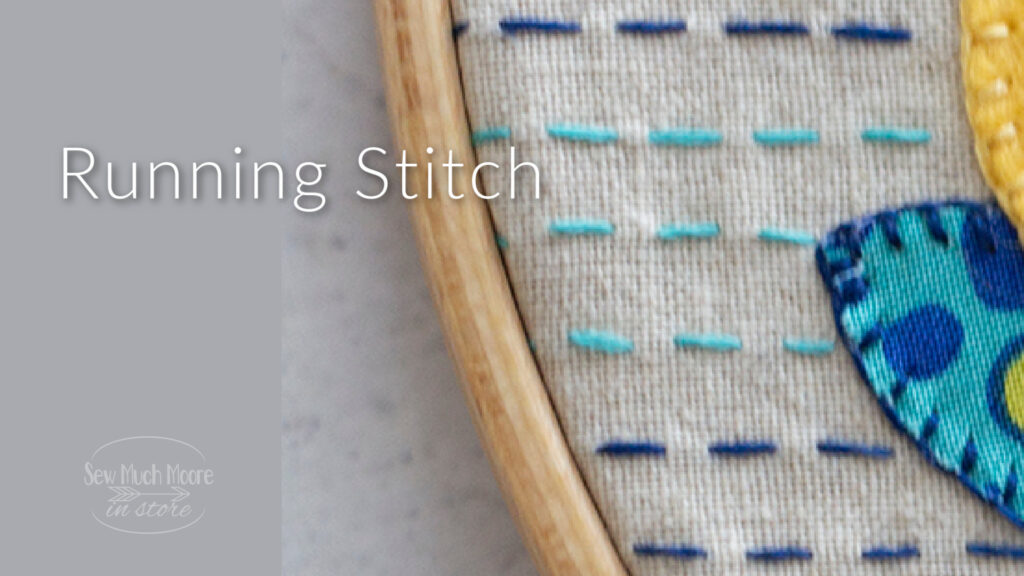 Straight Stitch / Scatter Stitch
A straight stitch can be used in many applications. In this sampler, we're using it in a scatter stitch pattern. This can be done without a plan in any space you'd like to use it. For a quick start, we've provided the placement of stitches on this pattern.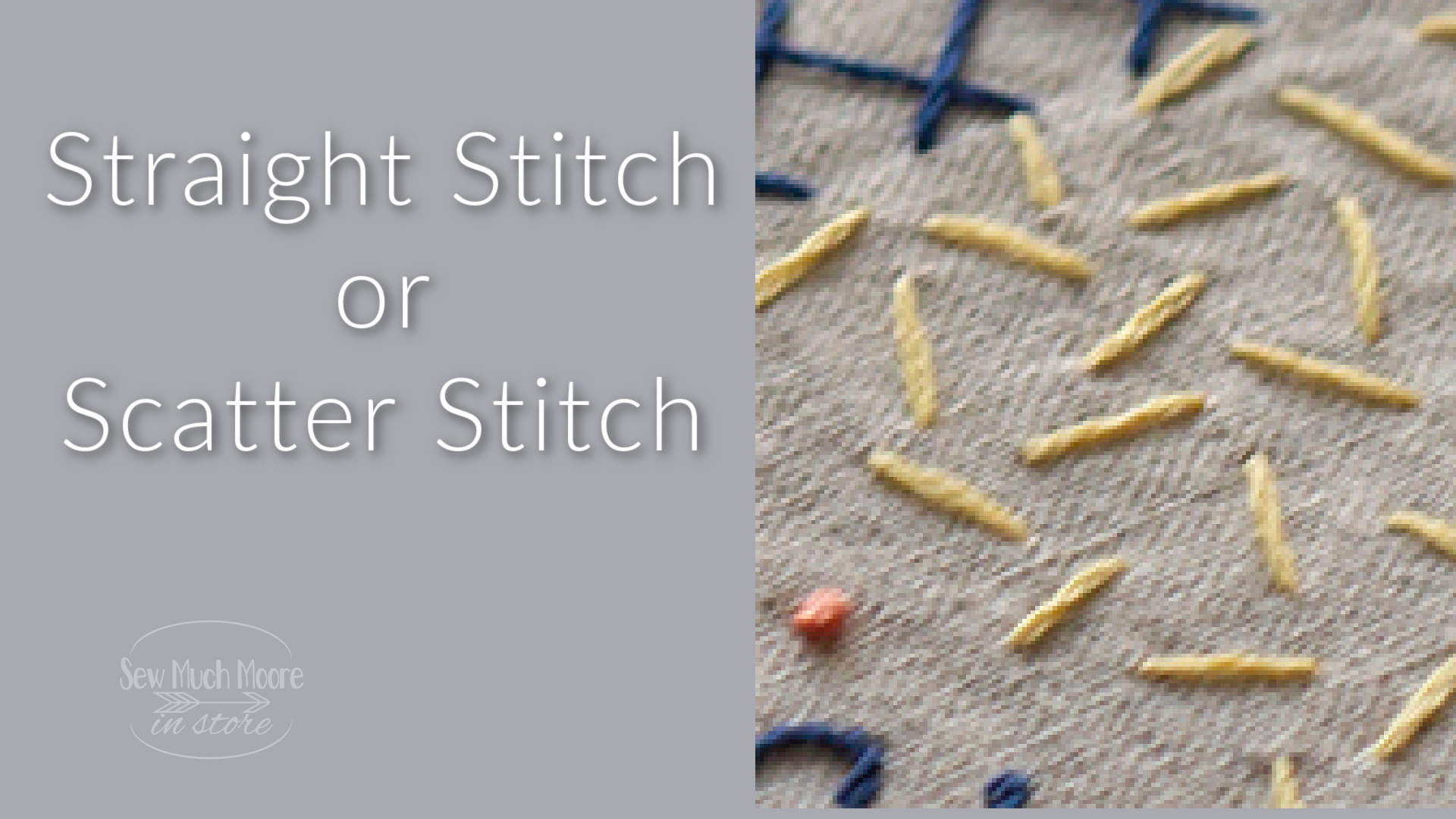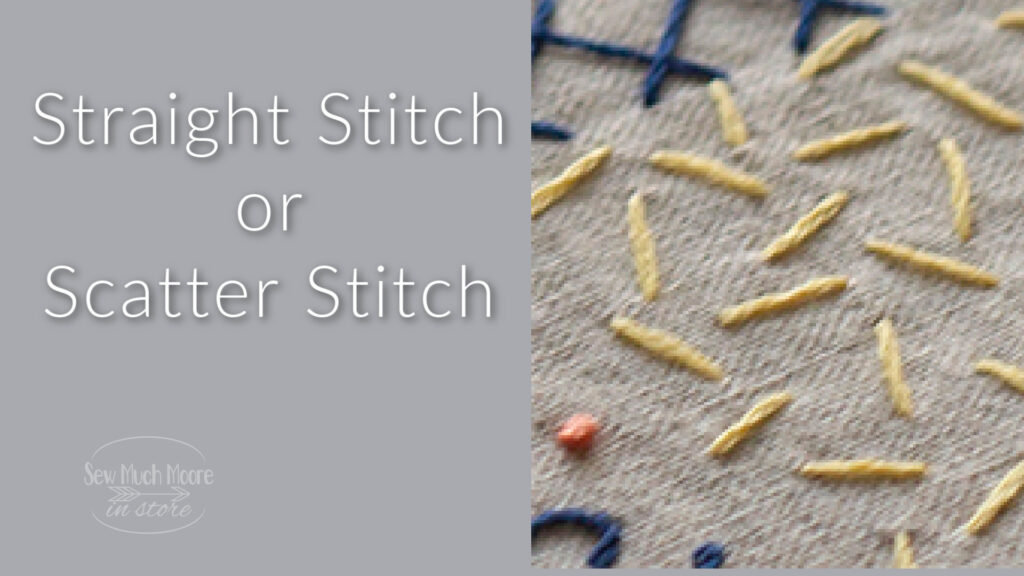 Cross Stitch
With a variety of applications (counted cross stitch patterns, waste canvas cross stitch, etc), we're using a large-scale simplified cross stitch. While each stitch can be done individually, my favorite method is to first do all of the left-slanted stitches in a row, then head back to the beginning of the row with the right-slanted stitches. For a uniform look, be sure to always have the right-slanted stitches on top.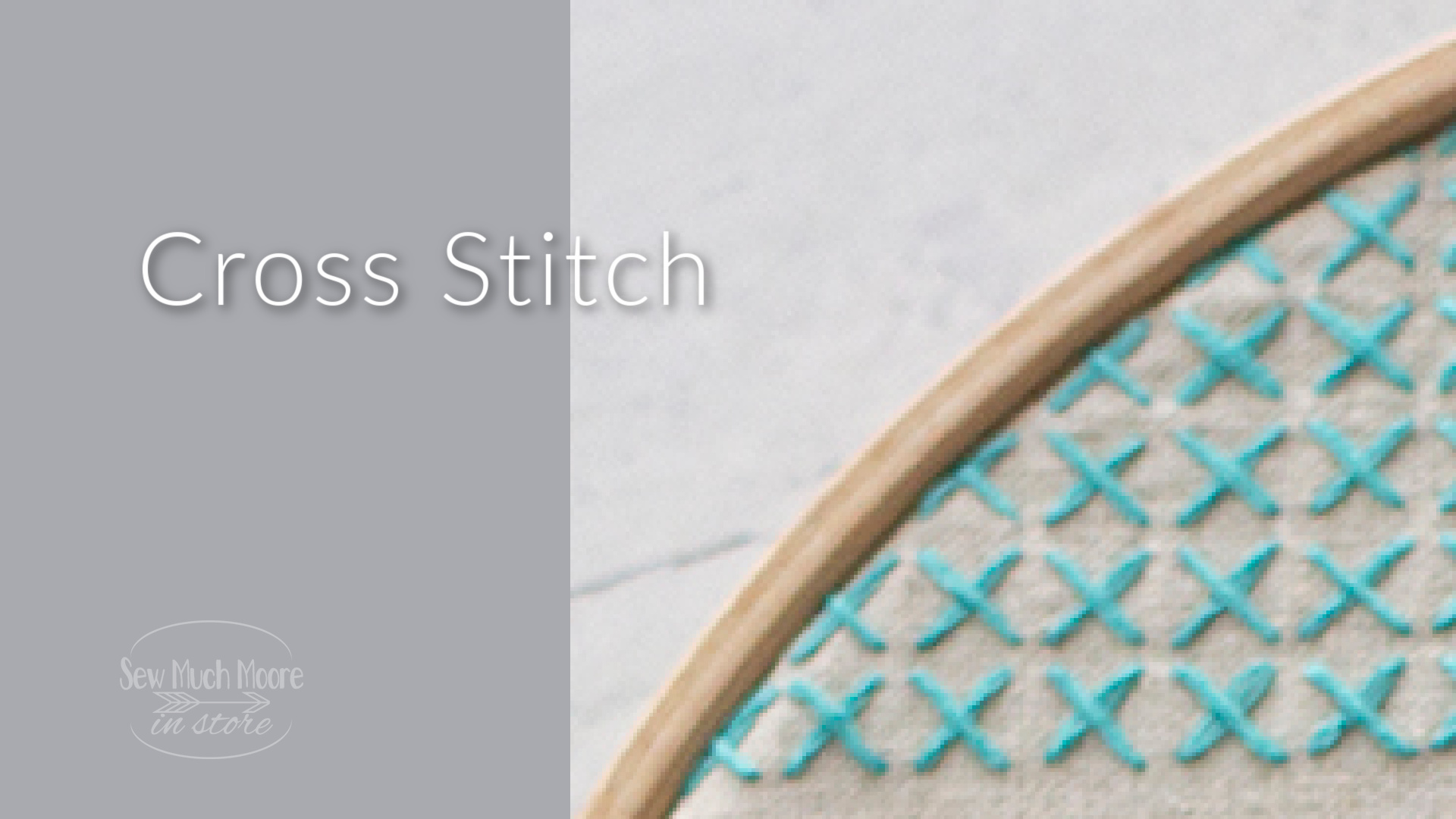 Basic Herringbone
In essence a variation of the cross-stitch, this one is stitched in order from left to right. It's a quick sew and provides a very graphic texture.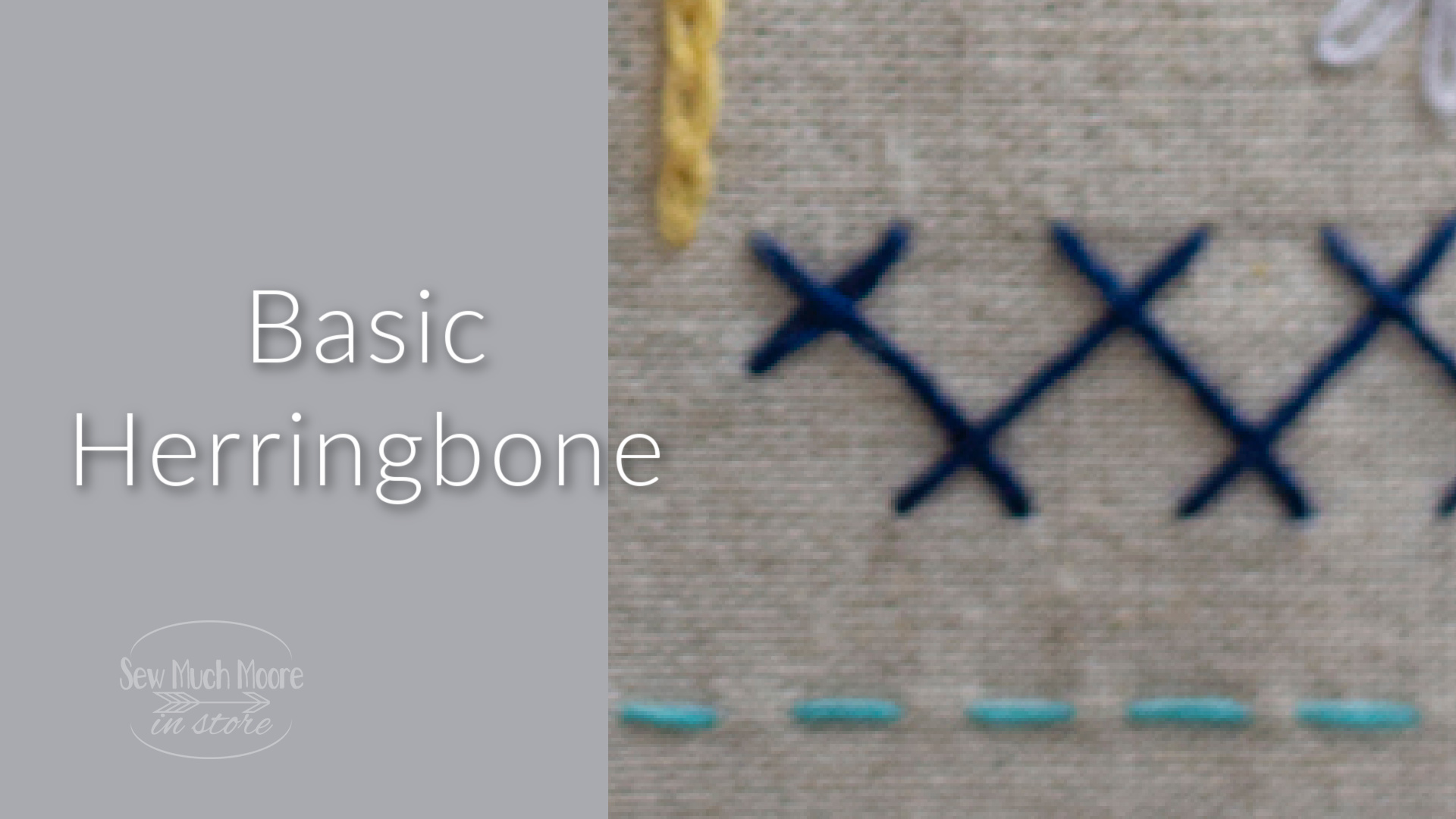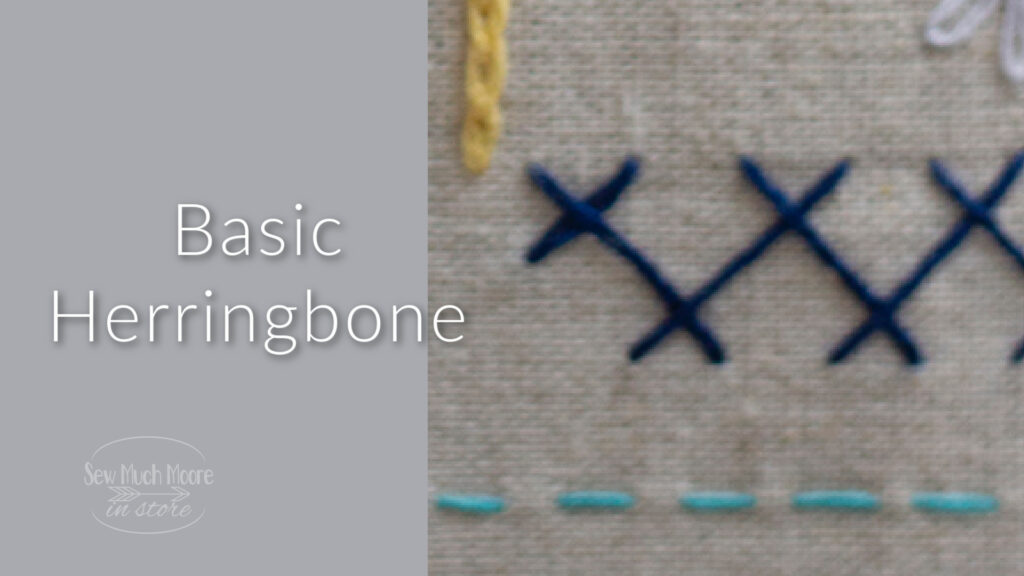 Satin Stitch
While this stitch may take a little longer to cover an area, it's such a pretty stitch with a big impact of color. If you find a blank area left between stitches, just insert another stitch to fill the hole.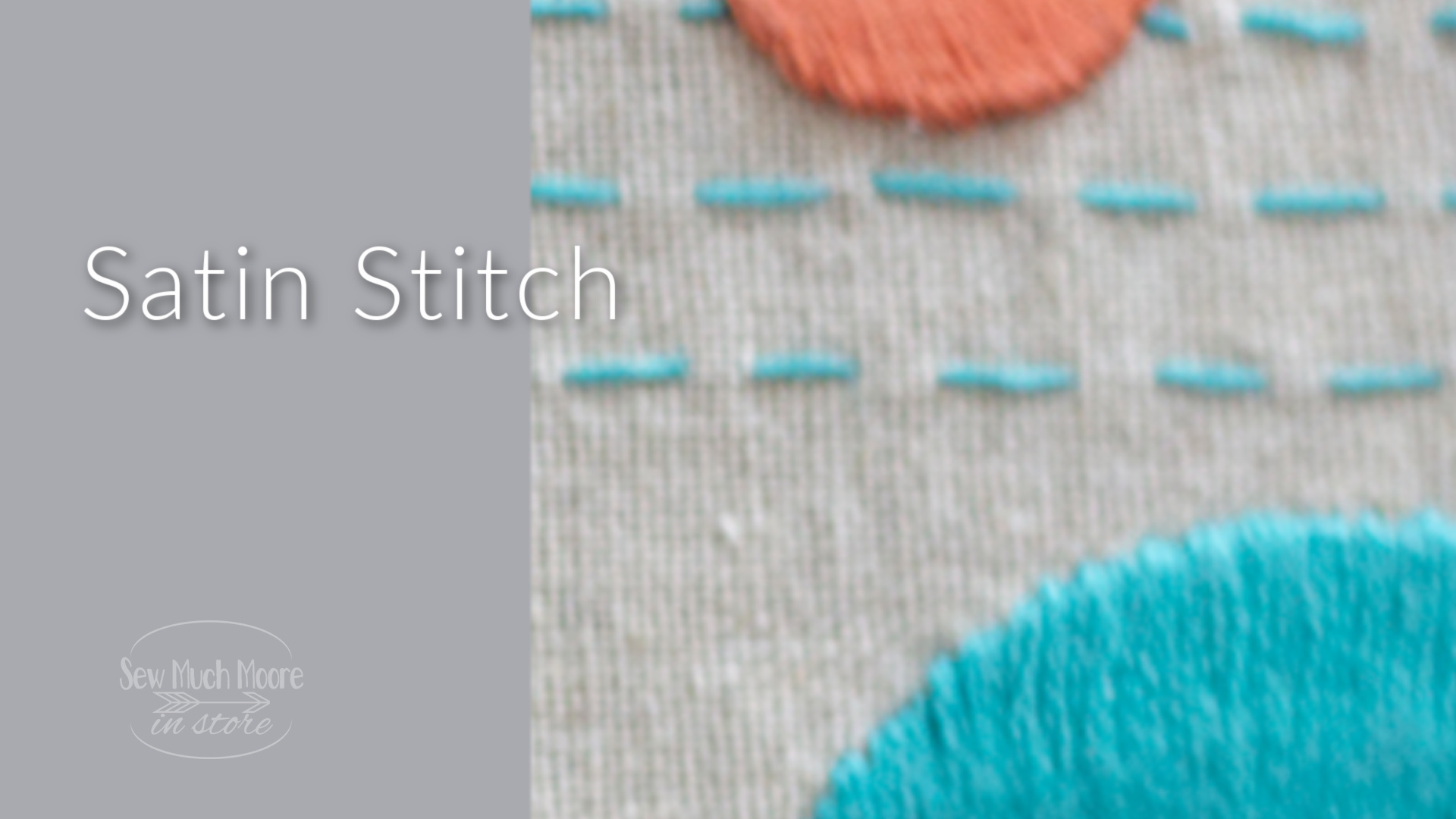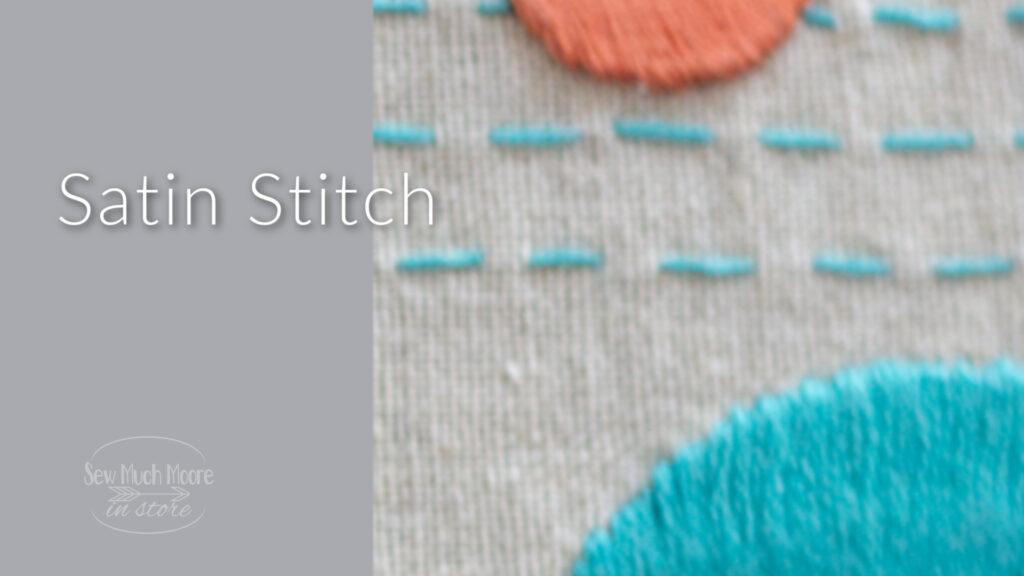 Stem Stitch / Outline Stitch
Okay, I have to admit that this is my most-used stitch! I use it to embellish many of my sewn items—from totes and organizers to my favorite use of labeling my quilts. You'll see a sample in the video. In addition to a couple of other places, use this stitch to embroider your name in the lower center section. You'll see just how easy it is to sew, and much more forgiving and less fiddly than the commonly-used backstitch. I usually use 2-3 strands of embroidery floss, but have used a single strand on occasion for really fine work. The main thing to consider as you are stitching the lines is to stay consistent in the size of your stitch.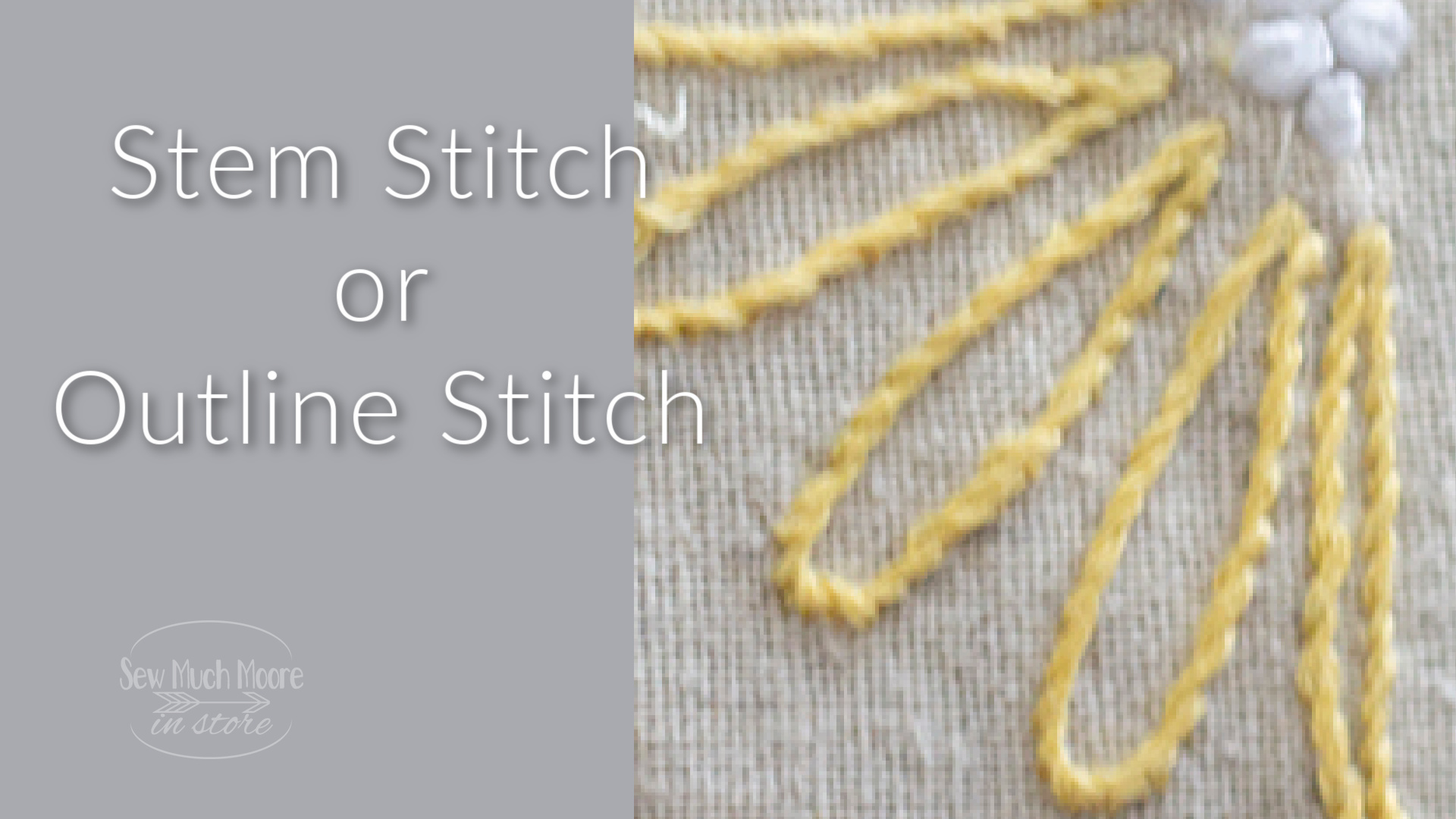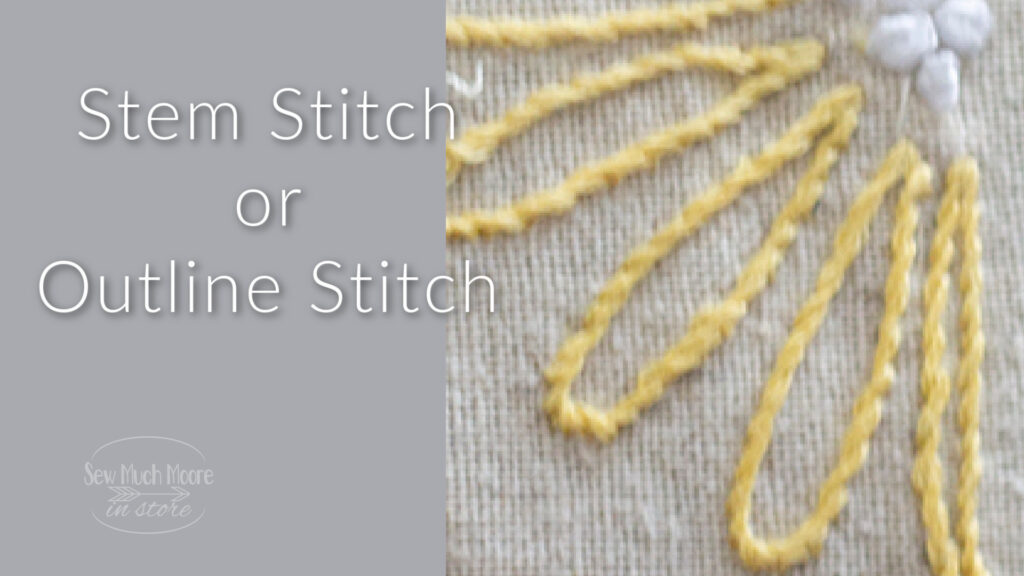 And this covers just about everything you need to know for the first six basic stitches. Be sure to grab a PDF Download of the Embroidery Sampler, designed by Karen with Studio 21 Market.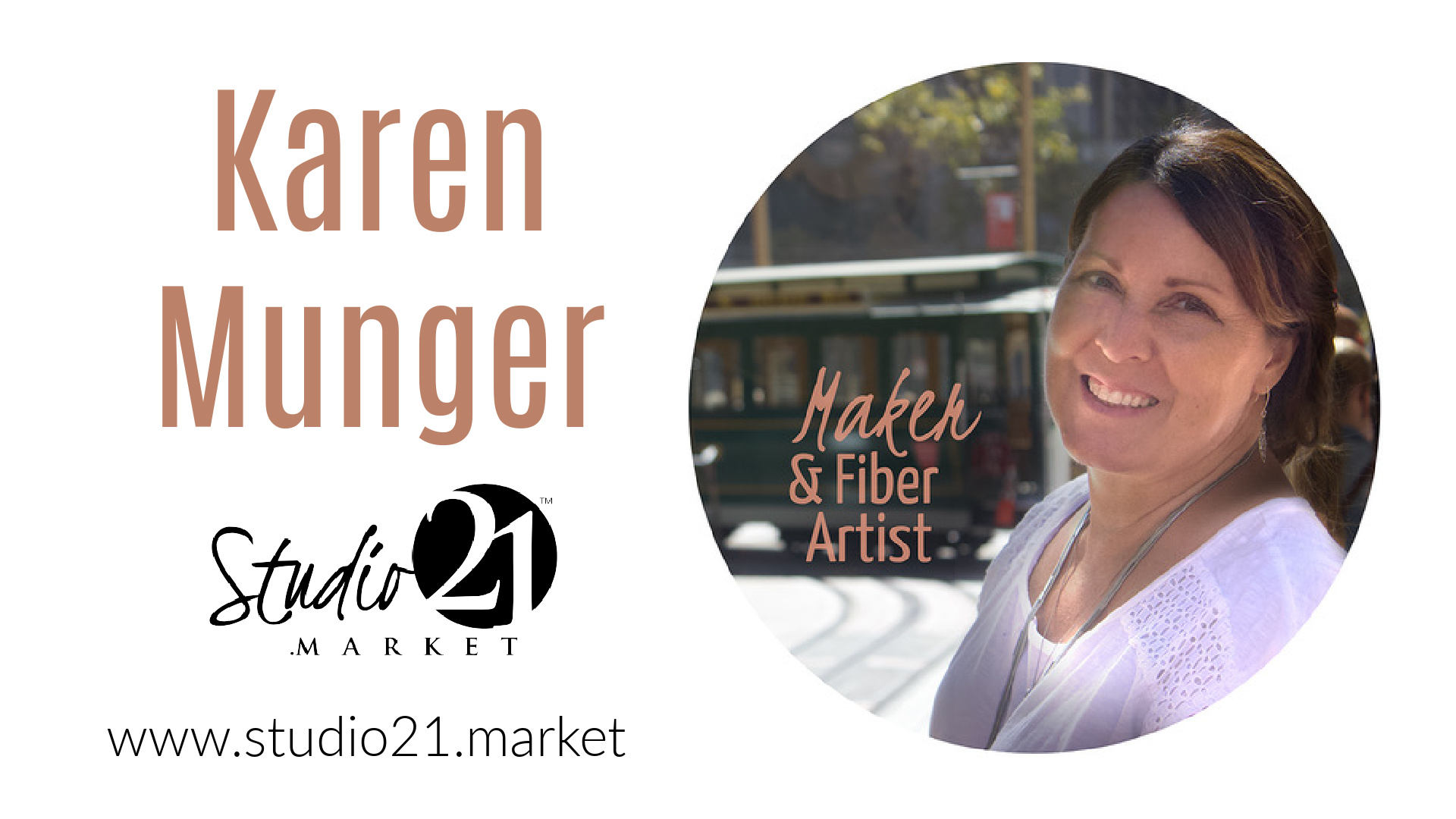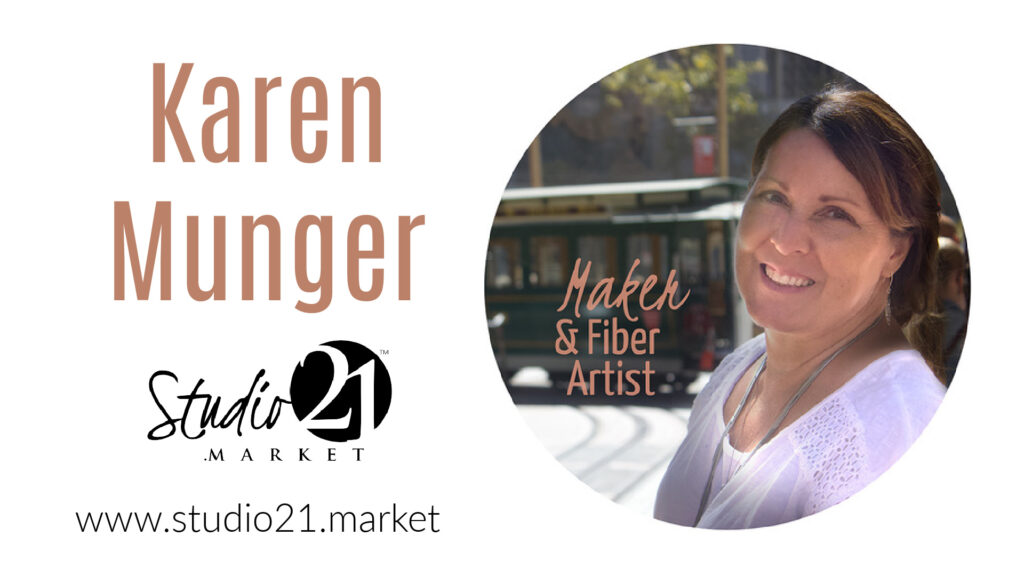 Download your pattern from Karen and get your supplies from my online shop.
Stay tuned for the next tutorial and we will cover the six advanced embroidery stitches. Be sure to subscribe to my channel and sign up for notifications. Sign up for my weekly newsletter and never miss a project! Watch the "Six Basic Embroidery Stitches" video below!
Tell us in the comments which is your favorite basic embroidery stitch!
Happy Stitching!