Industrial Machine Favorite Notions
When I began sewing with an Industrial Sewing Machine, I had no idea what types of Tools, Supplies & Notions that I would need.  I already had a large assortment from sewing with my domestic sewing machine and thought that these notions and supplies would be about the same thing.  There is no doubt that I still use many of my original things from my domestic sewing machine days, but I wanted to share with you some of the new Industrial Sewing Machine Tools, Supplies & Notions that I discovered!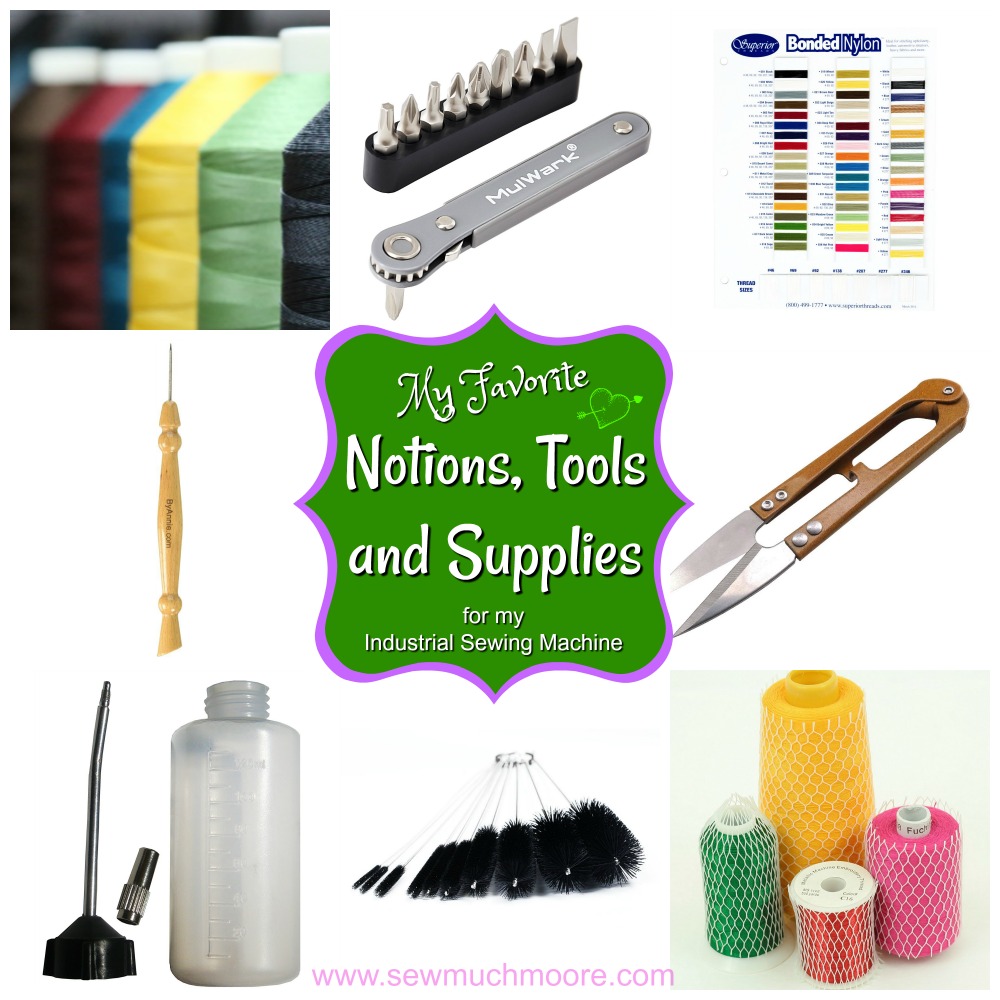 This post contains affiliate links for your convenience. ? Read my full disclosure policy here.
Tools, Supplies & Notions – Stiletto
You may already have a stiletto in your notions drawer.  I love using this for precision sewing.  When you are attempting perfect top stitching, this little tool is very helpful to keep things in place.  Even though I have a walking foot machine, I find this tool very helpful to keep layers where I want them to be.  I also love the other end of the tool for pressing.  I make TONS of handles, straps and lanyard tape.  Using the side of this tool as a pressing aide has saved my fingertips from many iron burns!
Here is an informative video, from the creator of the ByAnnie's Stiletto and Pressing Tool.
Tools, Supplies and Notions – Small Ratchet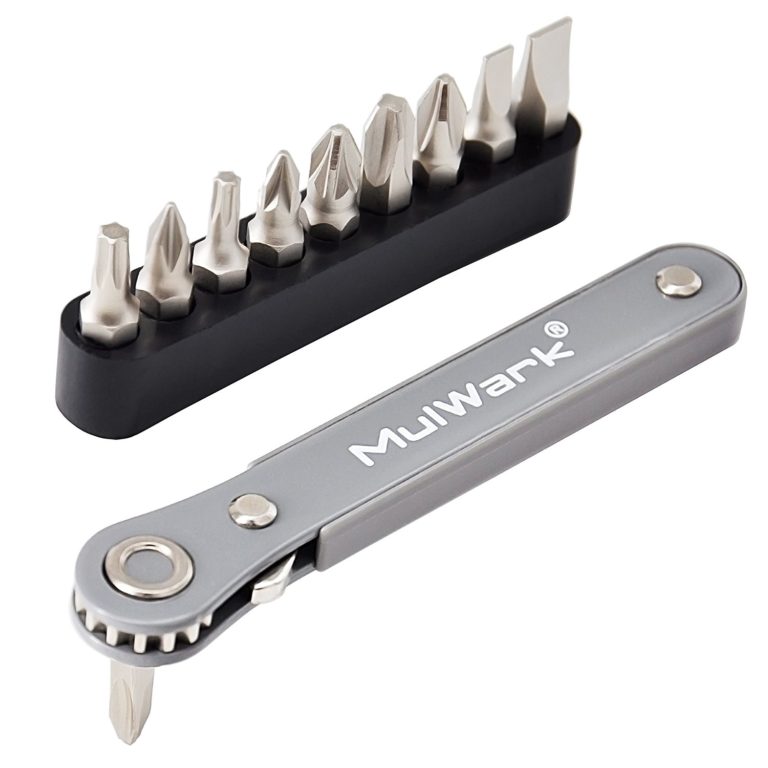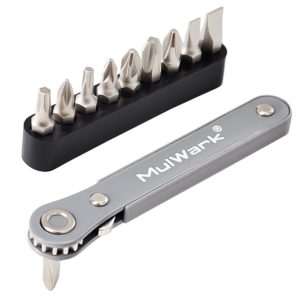 I'm not much of a tool person, but this mini ratchet wrench set comes in handy when you are trying to change your sewing machine feet.  I like its small, compact size.   This little guy can easily fit under the throat of my Industrial Sewing Machine when I want to take off the throat plate to do a little maintenance or cleaning on my machine.  I hide this tool from my husband, because I will never get it back!  It's small and fits neatly in my side sewing table drawer!
Tools, Supplies & Notions – Brush Set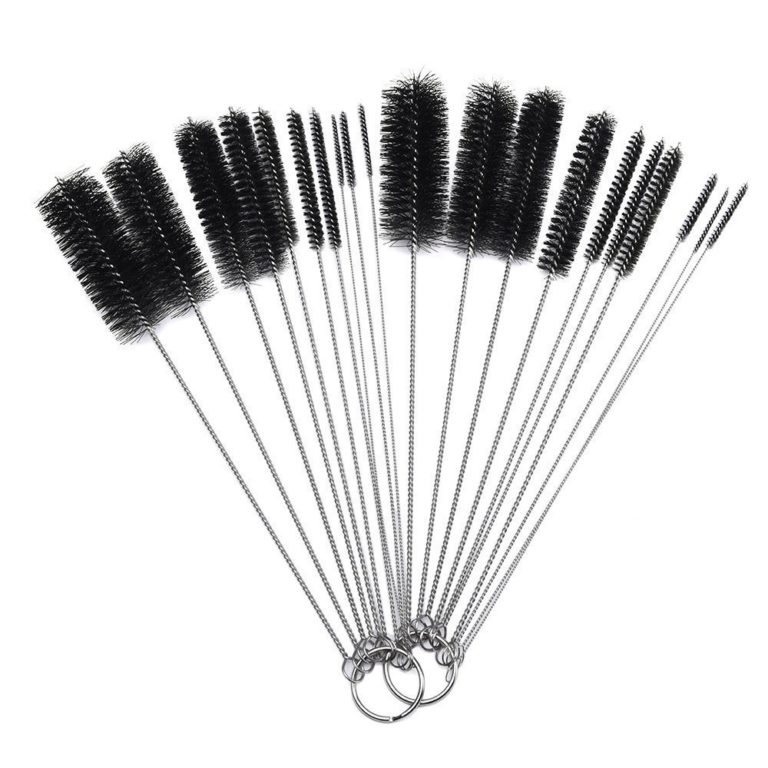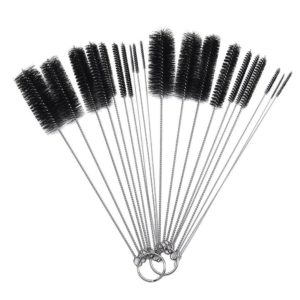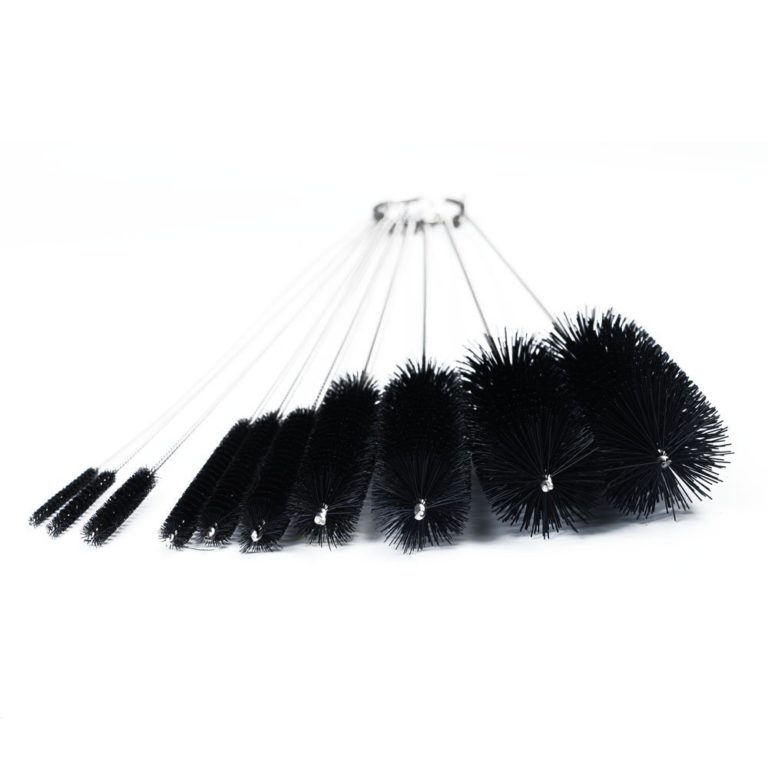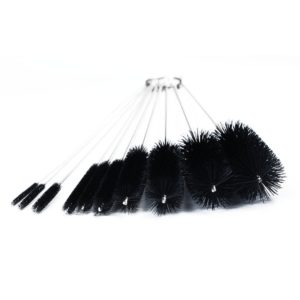 When I cleaned my domestic sewing machine, I only had access to the bobbin area and around the needle.  With my Industrial Sewing Machine, I have access to maintain a larger amount of my machine.  These different sized brushes do the trick for those spots that you can't reach with your domestic lint brush.  This brush set has all the sizes you need to get to those hard to reach areas.  I also keep these in my sewing drawer!  Handy and useful!


Tools, Supplies & Notions – Oil dropper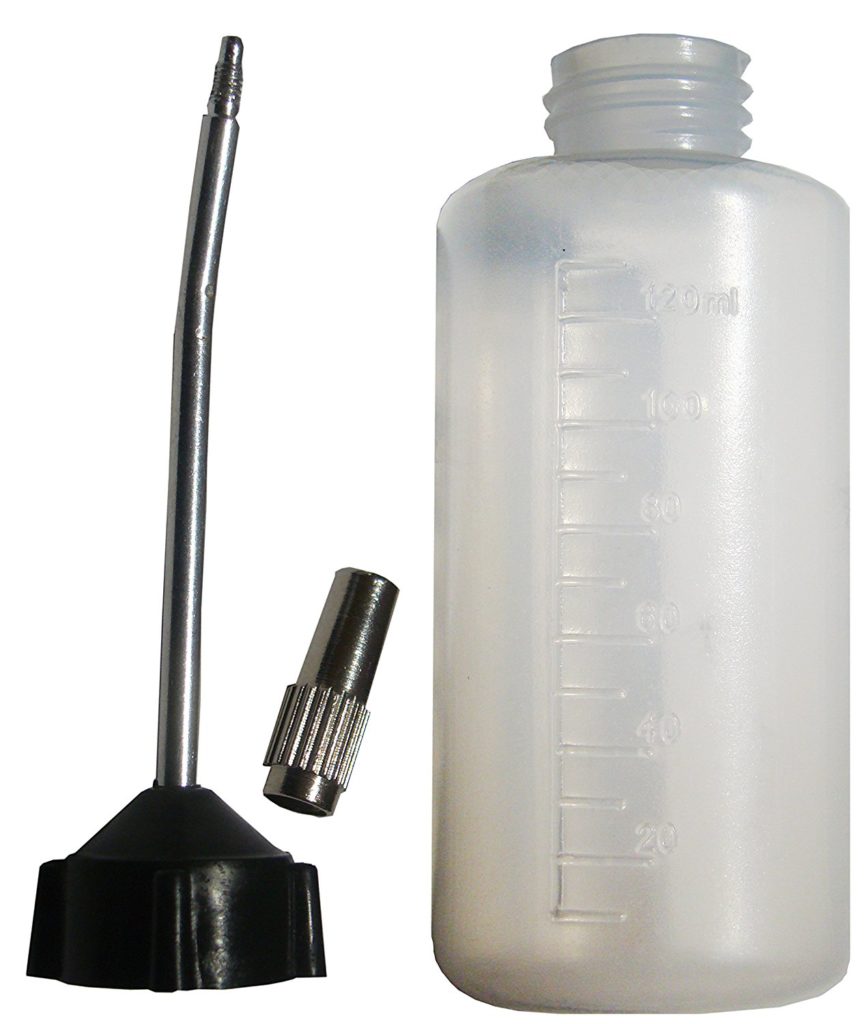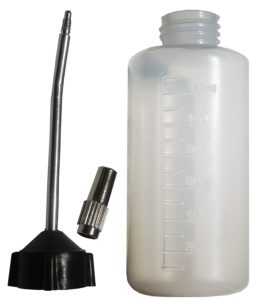 My Industrial Sewing Machine came with a quart of oil and an oil dropper.  What I like about THIS  particular oil dropper is it's small tip, which allows for precision drops.  Because I oil my machine on a regular basis, the last thing I want is an oily mess on my machine table or project.  These little dropper bottles give me more control over where I am dropping oil and how much oil I am applying.  Perfect!
Tools, Supplies & Notions – Thread Snips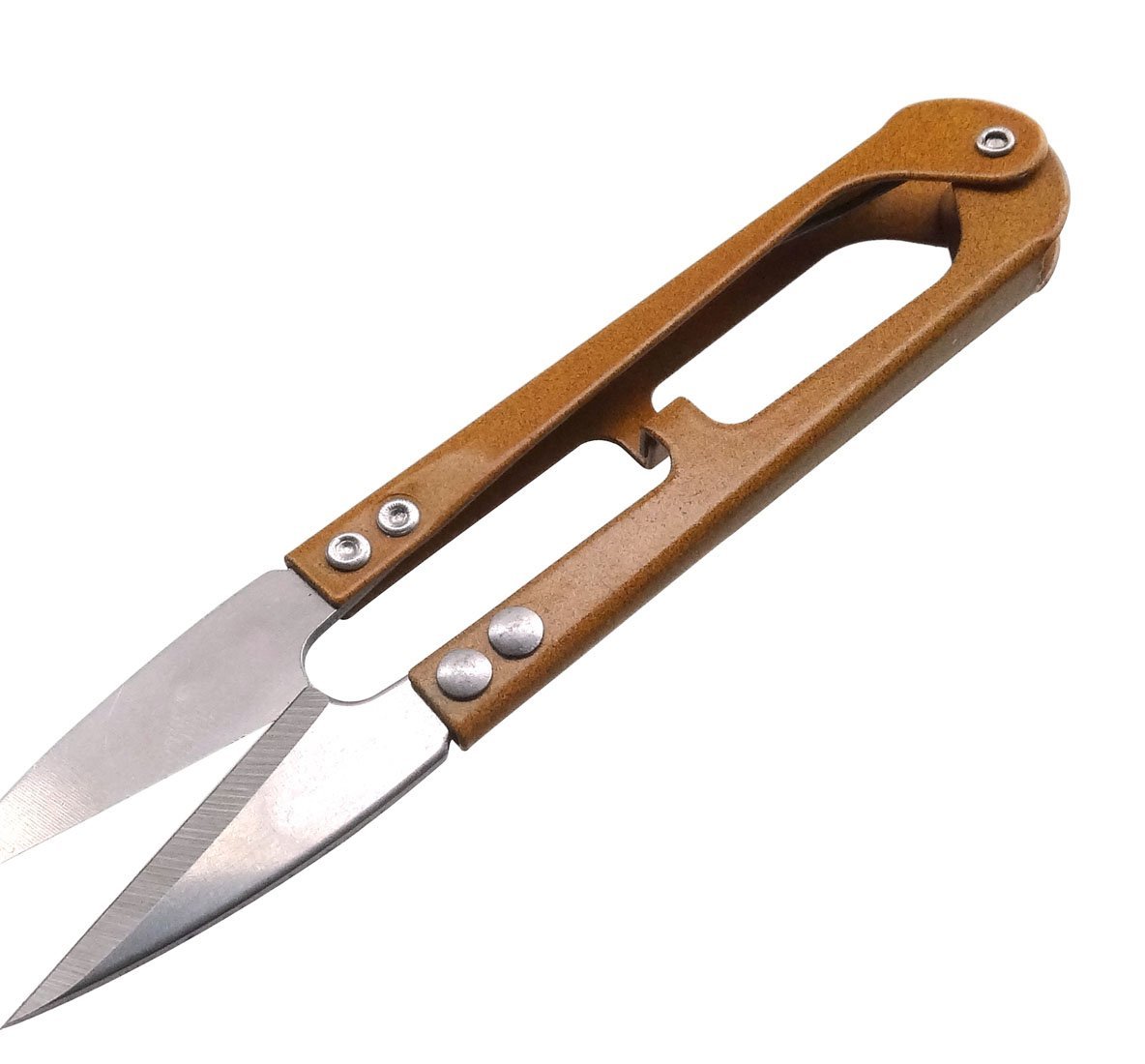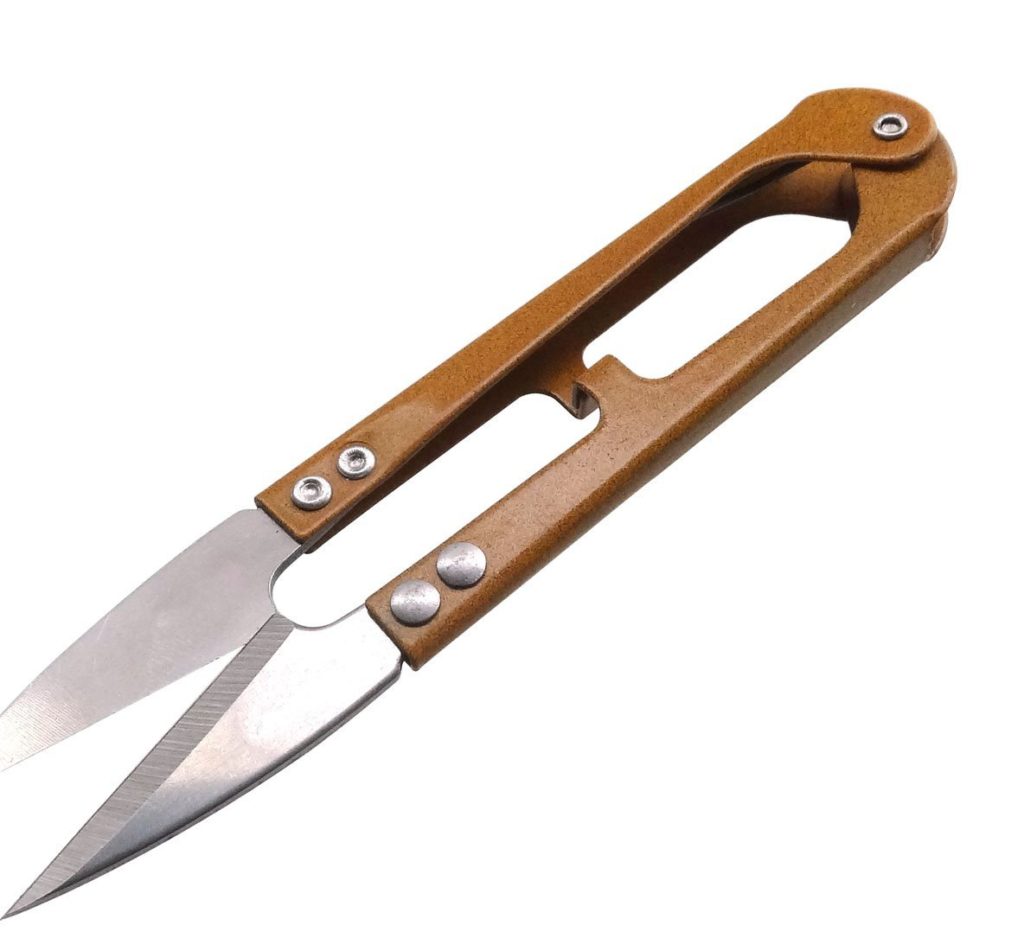 Truth be told… I have several of these. These are the cat's meow for clipping your threads.  I have them around my sewing machines, in my travel sewing kits and I love to give them as gifts.  They are easy to use and this particular set has been keeping fairly sharp (considering the thickness of thread that I use).
I have purchased other thread snips, but have settled on this set of Thread Snips as my favorite!
Tools, Supplies and Notions – Thread Socks
I never even considered getting a thread sock until I started sewing with thread that is designed for Industrial Sewing Machines.  These thread socks are great for keeping that thread from spooling out and tangling.  In a pinch, I have heard of folks using a pair of panty hose.  Side question –  do people still wear panty hose since Oprah told us we didn't have to anymore?
Here is a helpful video, by Superior Threads, to explain how to use thread socks.
Tools, Supplies and Notions – Thread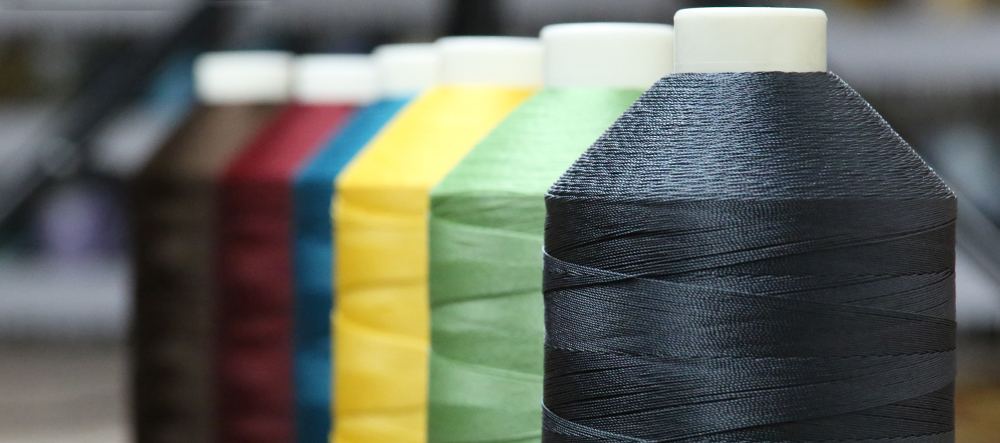 I was so excited when my Industrial Sewing Machine was first delivered.  After the machine was assembled, I realized that I didn't have the right thread!  Then I discovered that the local big box store didn't offer anything that would be a long term solution for me.  I was able to get a tiny spool of upholstery thread, but that was just about enough to fill my larger sized bobbin and get started on some sewing. Finding the right thread that would work with my projects was crucial!  I polled my peers in the various Facebook groups and came away with some choices.
I tried a couple different types and brands and found that I really liked a thread that Superior Thread offers.  Once I received my color card, the selection was easy to make!  I just matched my fabrics with the color of thread I needed.  I love matching or coordinating thread.  It's the little details that can make something that is good, into something that is really great!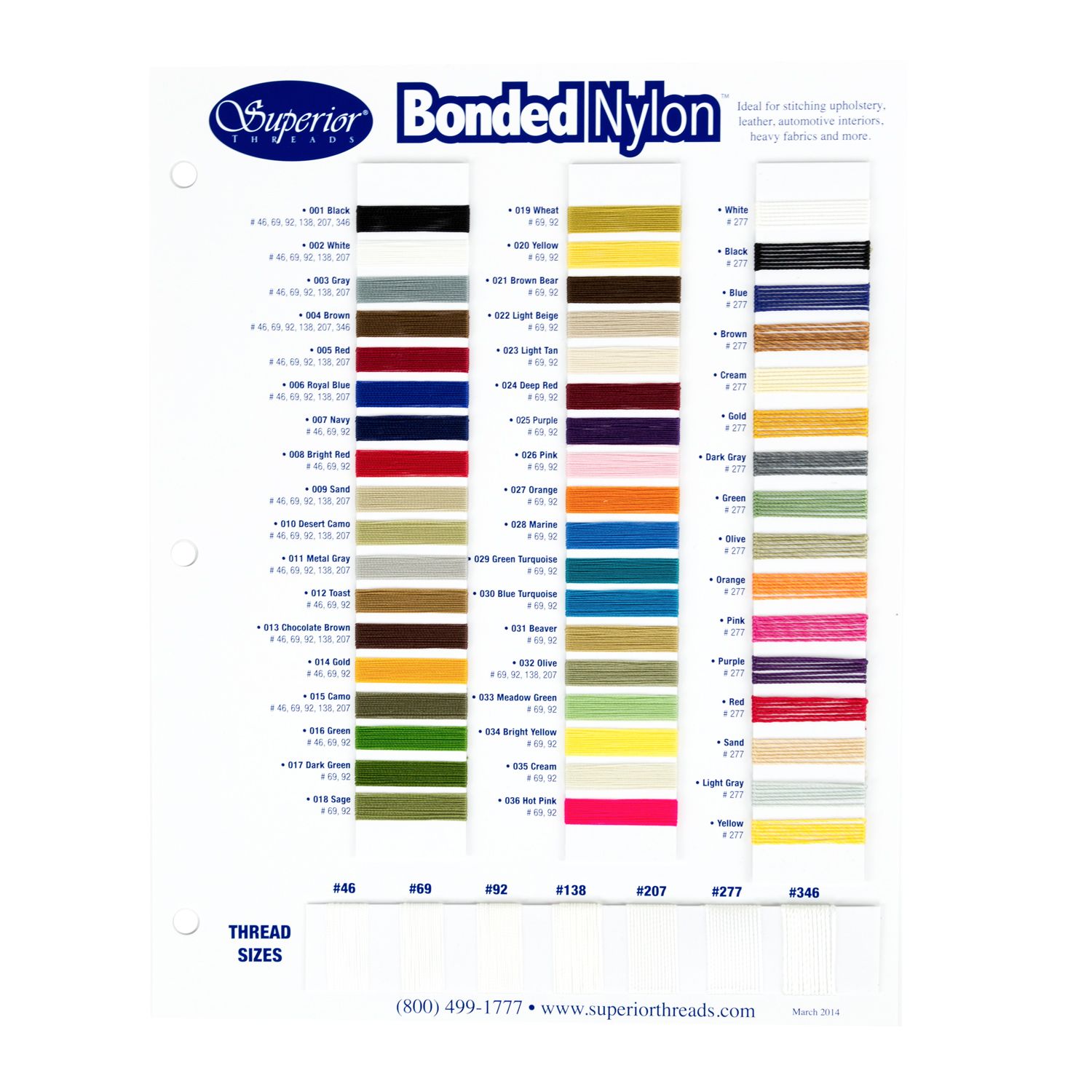 Superior Thread's industrial threads consist of sewing threads for upholstery and commercial sewing applications. Their bonded threads are available in a selection of seven thicknesses (sizes), three fiber types, and over one hundred colors. I exclusively use Bonded Nylon #69 and have had great success!  You can order directly from Superior Threads and you can even get them on Amazon!
This is the third post of a series I have planned.  Be sure to subscribe to my Newsletter so you can be the first to know when the next installment is released!
As a special treat, Superior Threads offered a
$25.00 gift certificate as a giveaway prize!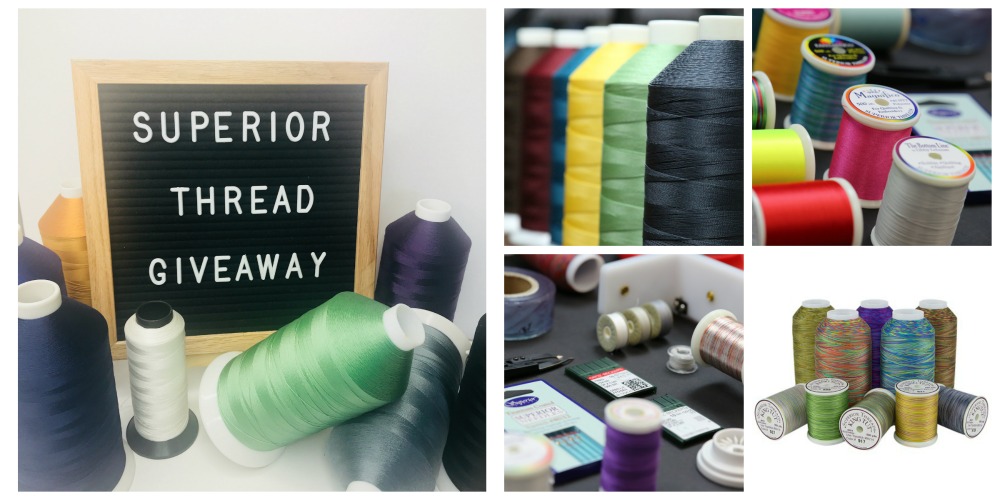 The winner of this contest has already been notified.  Thanks for commenting!
Happy Sewing!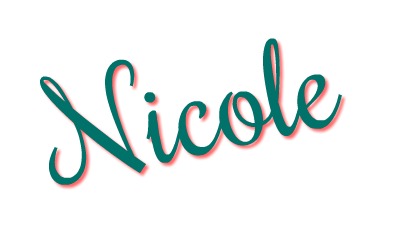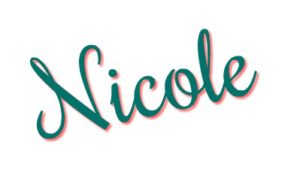 Check out these popular posts:
SaveSave
SaveSave
SaveSave
SaveSaveSaveSave
SaveSaveSaveSave
SaveSave
SaveSave
SaveSave
SaveSave
SaveSave
SaveSave
SaveSave
SaveSave