I was fortunate to take a Fancy Fox class with Pattern designer and quilter, Elizabeth Hartman.  Elizabeth Hartman is a quilter, pattern designer, and fan of color from Portland, Oregon.  Elizabeth has been making things her whole life but, when she made her first quilt in 1999, she was hooked and has been making quilts ever since. For Elizabeth, quiltmaking is the perfect combination of creativity and technical challenge, all in the service of making a useful object.
I first noticed Elizabeth on my Instagram Feed.  I fell in love with her Fancy Fox pattern immediately!  During my class, I made 2 small Fancy Fox blocks.  I really didn't have a plan for what I would do with them, I just wanted the experience of the making (alongside the pattern designer).  Elizabeth helped me with the directional fabric cuts and placement for the blue fox.  The aqua fox was a little easier because of the versatile print.
I kept hold of the blocks for a few months, with the intention of making more!  Isn't that always the intention?  Well, the end of the school year was upon me and I was in need of a Teacher gift for my son's 4th Grade Teacher.  I used Elizabeth's Perfect Quilted Tote's pattern and incorporated these blocks on each side.
I used essex linen for the top and base fabrics.  The rest of the fabrics were various scraps from my scrap bin and of course the blue Fancy Fox on the below image.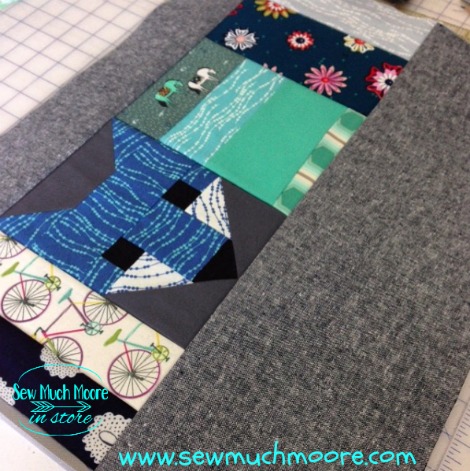 This next panel, I used the aqua Fancy Fox and some more of the fabric scraps from my scrap stash!  I knew there was a reason I keep all those little bits of fabric.  They really came in handy for this tote!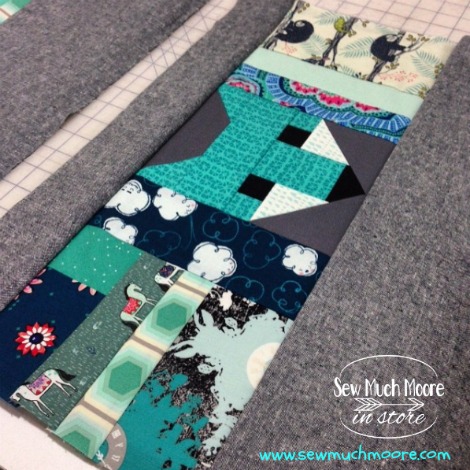 Once I had the side panels together and quilted down, the rest of the tote went together really quick!  Needless to say the Teacher LOVED it!  I wanted to keep it for myself, but lucky for me – I can make another one!
Here are a couple pictures of the finished tote.  It was fully lined and complete with an inside pocket and magnetic closure.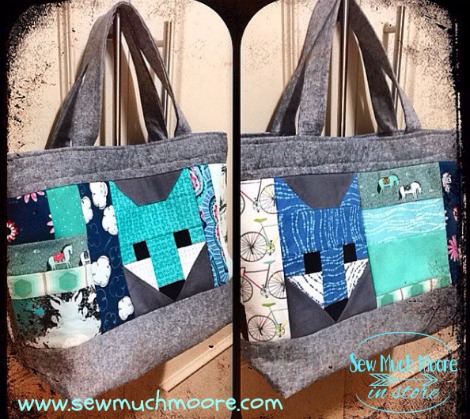 Fancy Fox
From Quilt Blocks to Tote Bag!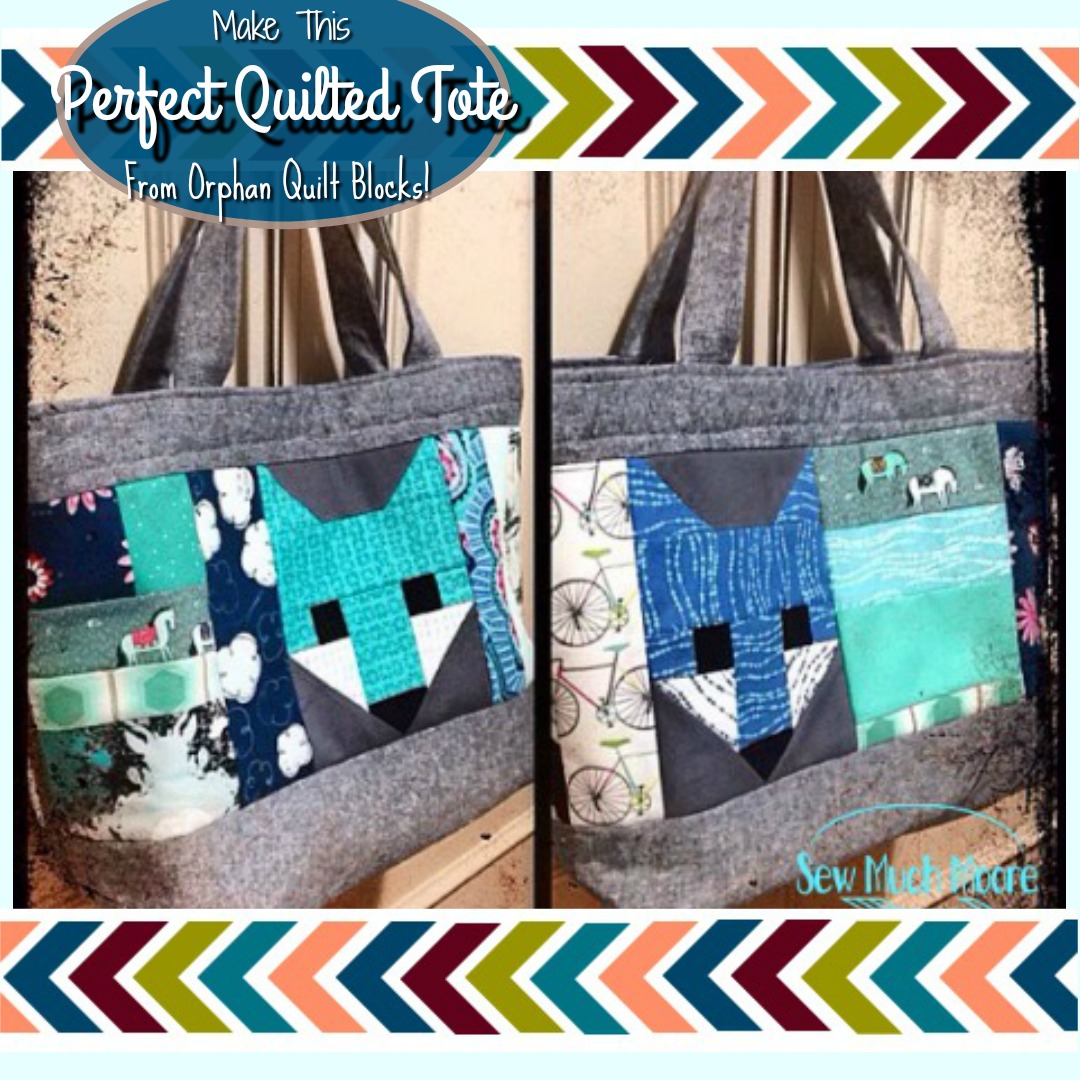 This is the part of my post that I love the best!  I get to tell you where to find these great products!   Many of my posts contain affiliate links.  You can learn more about that in my site policy.
Click –> Quilt block Pattern
Also, here are 3 other items that you might want to make these patterns come together a little easier!
Thanks so much for stopping by and be sure to sign up to keep in touch!
Be sure to signup for my newsletter so you can be sure to see my next projects!
Happy Sewing!
~Nicole~
Be sure to check out my most popular posts!