DIY Cell Phone Charging Station
You can either choose from a Ready-To-Sew Kit or a Free Digital Download Pattern.  Let's review both and also take a look at how to put your project together!
Don't you just love kits?  When someone else does most of the work for you, and all you have to do is sew it together?  Sometimes, we don't even have the tools to get to the sewing steps!  Well, I am excited to show you my new DIY Sewing Kit!  I have all the necessary materials included in the kit.  All you have to do is sew it together!  The kit includes all the written instructions you need to put your charging station together.  I have also written this nice tutorial (with pictures) to help you along!
I have a special note (at the bottom of this tutorial) about how to work with the fusible fleece.  This is especially important if you have not worked with this type of product before.
To purchase your kit, you can order it in my online shop here ==>   DIY SEWING KIT
Let's begin by opening your kit!
To start, identify all your fabric, fleece, and other materials.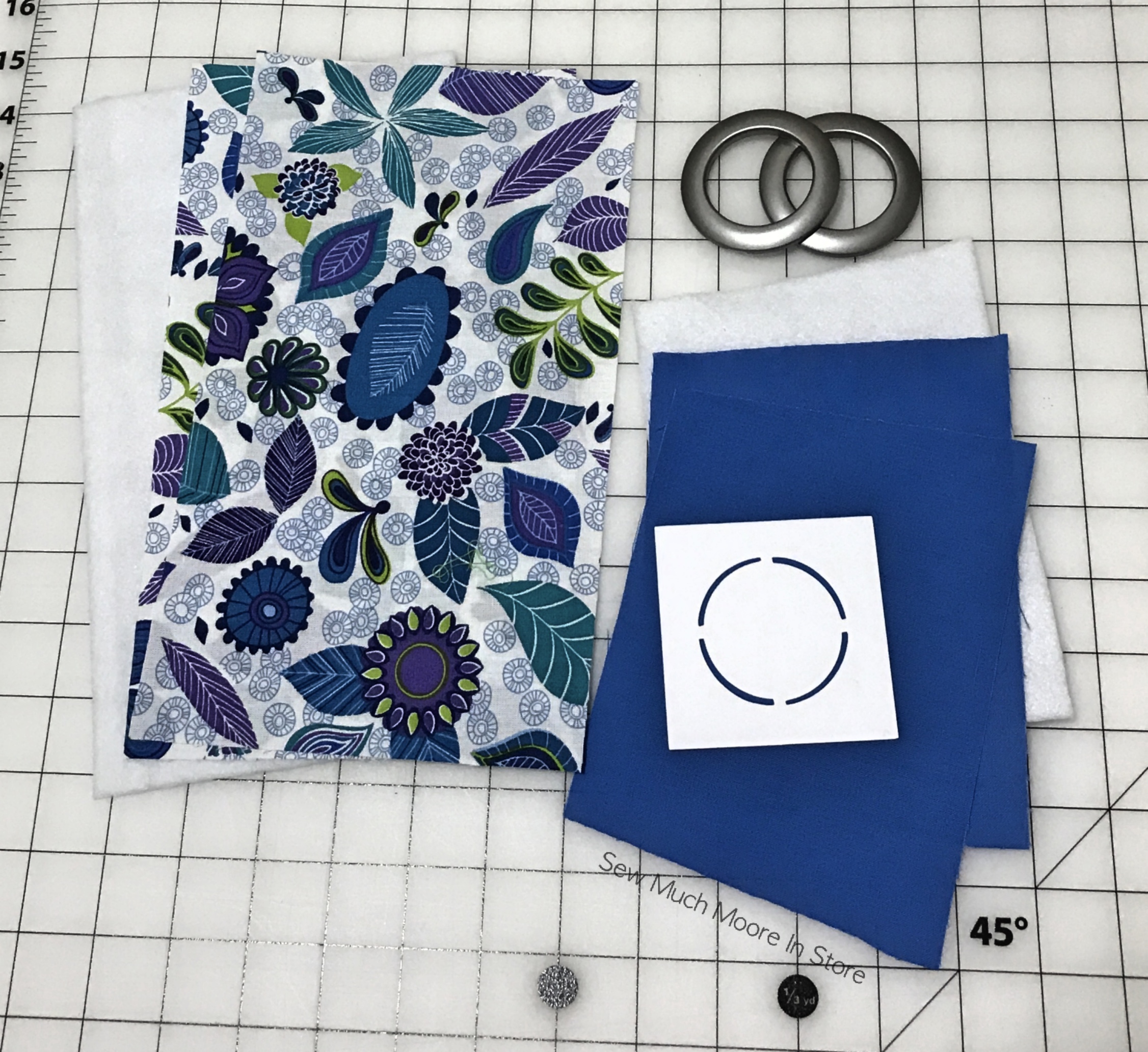 Iron the fleece to the back side of one of the pocket pieces and one of the main pieces.  I like to fuse it to the pieces that will be the front, it keeps everything looking nice.  Trim away any excess fleece.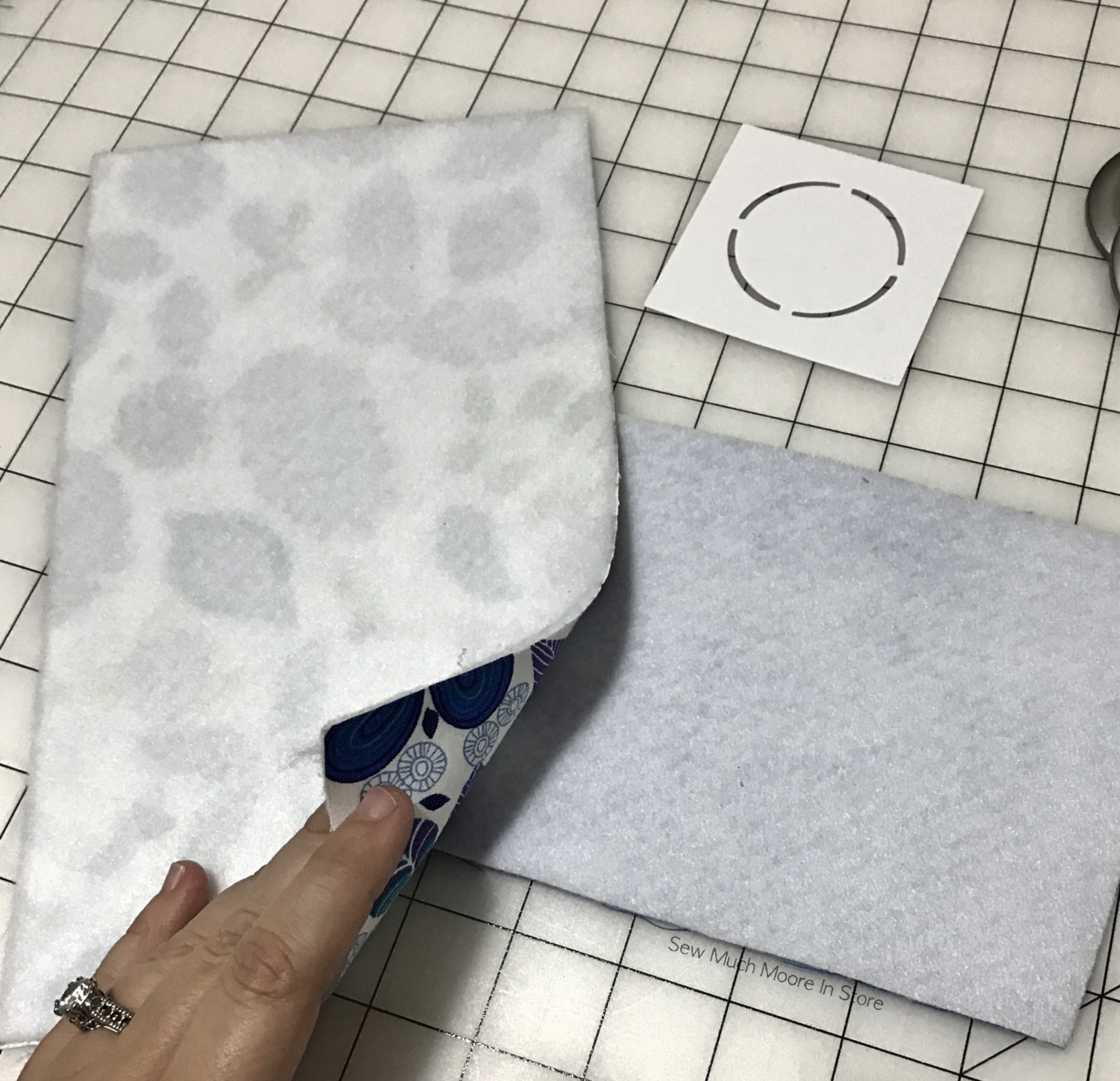 Sew the two pocket pieces together just along the top edge (7" edge), with right sides together using a 1/4″ seam allowances.  Fold the pieces so the right sides are out and press.  Sew the top edge with a 1/2" seam allowance.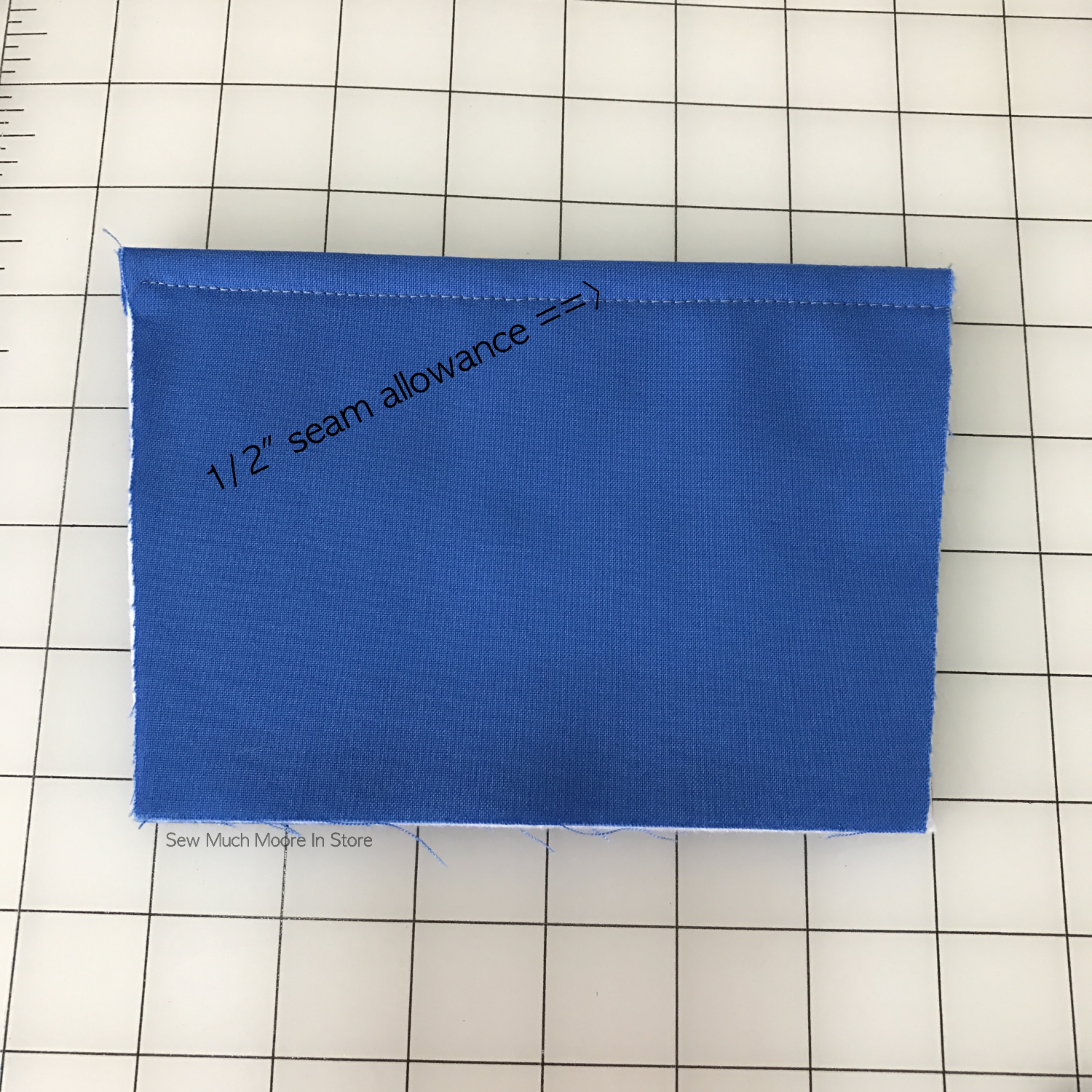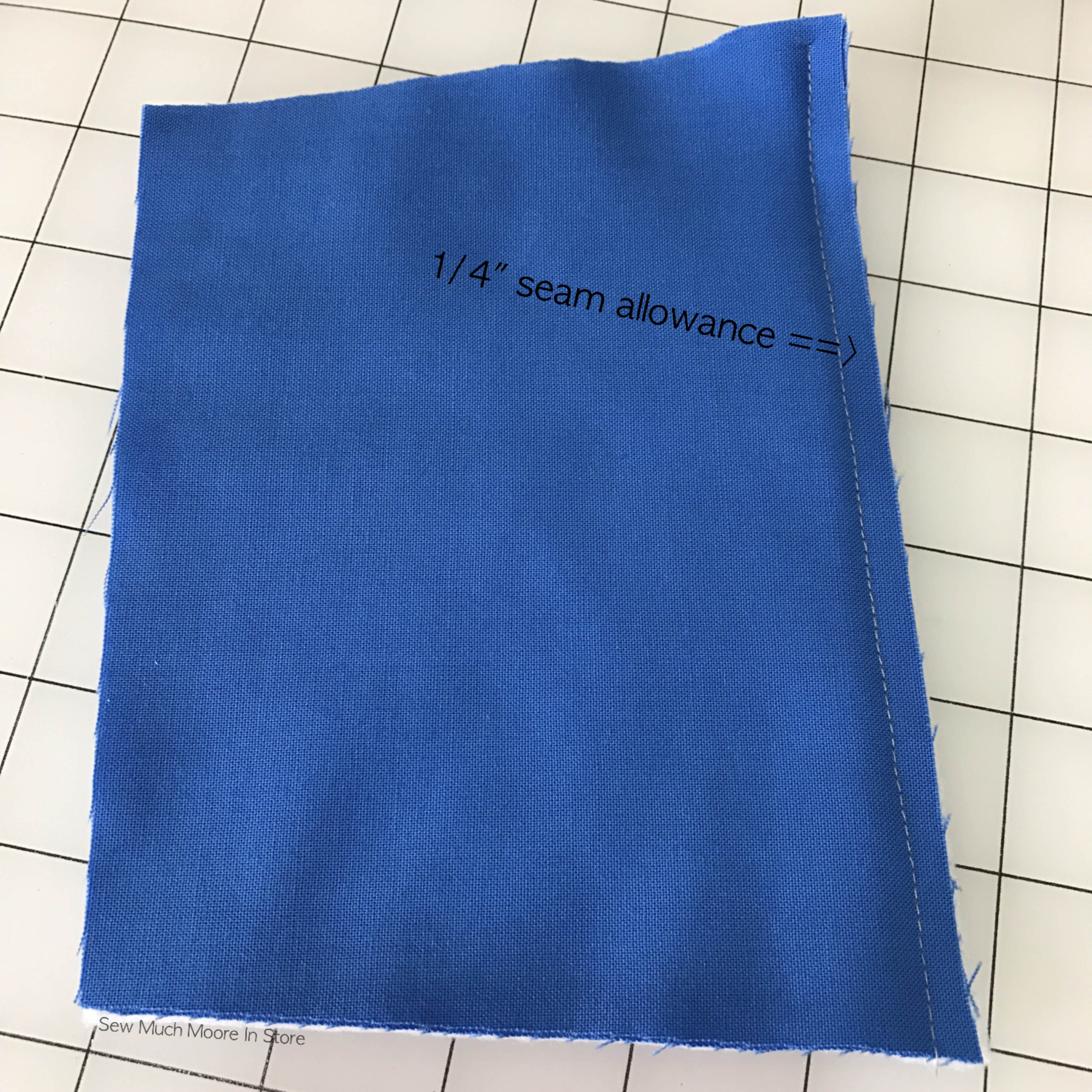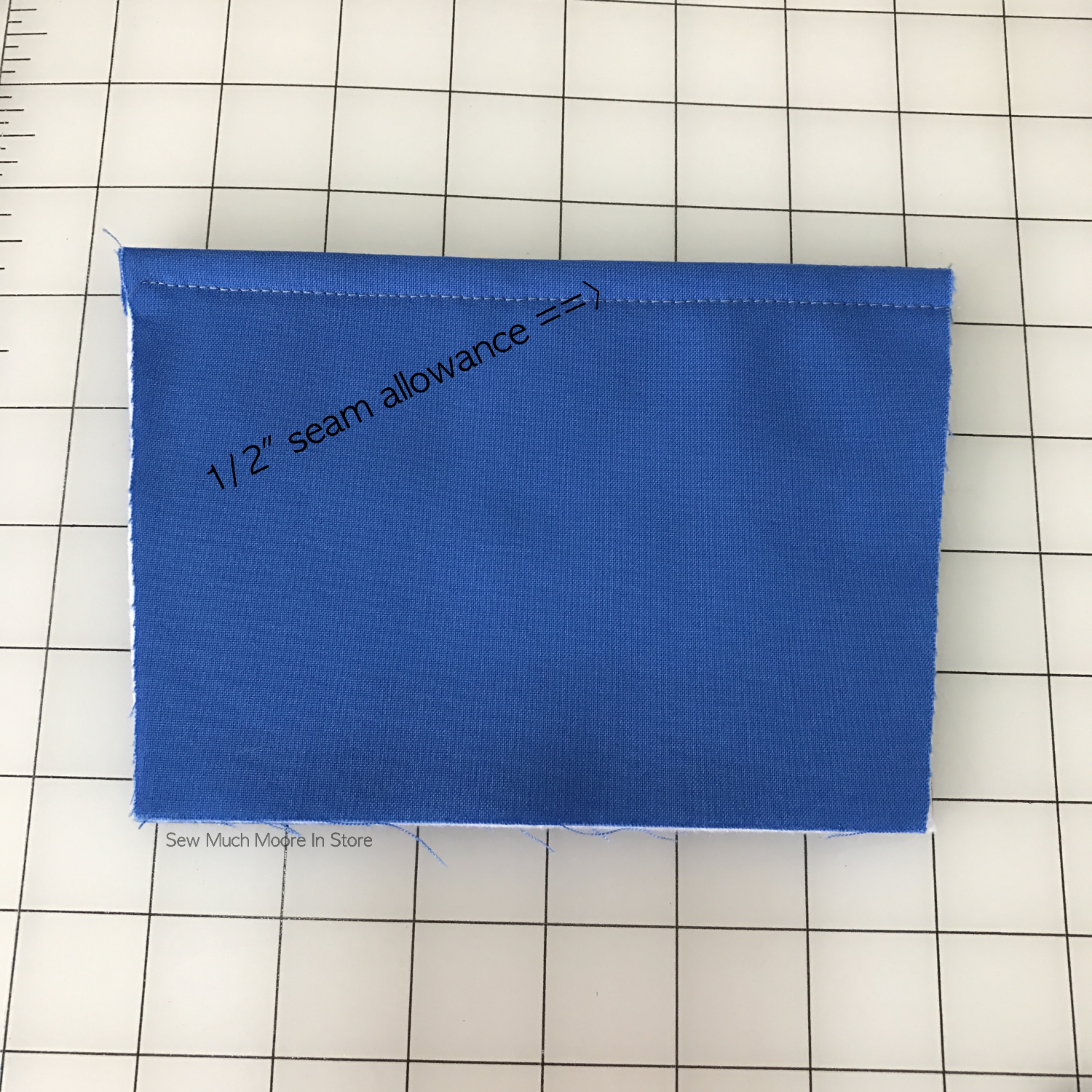 Place the front pocket on the front main piece (the one with the fusible fleece on the back side) and line up the bottom edge and the sides. Sew the sides and bottom down with a 1/4″ seam allowance. Because the top of the pocket is wider, the pocket will stick out from the main piece just a bit.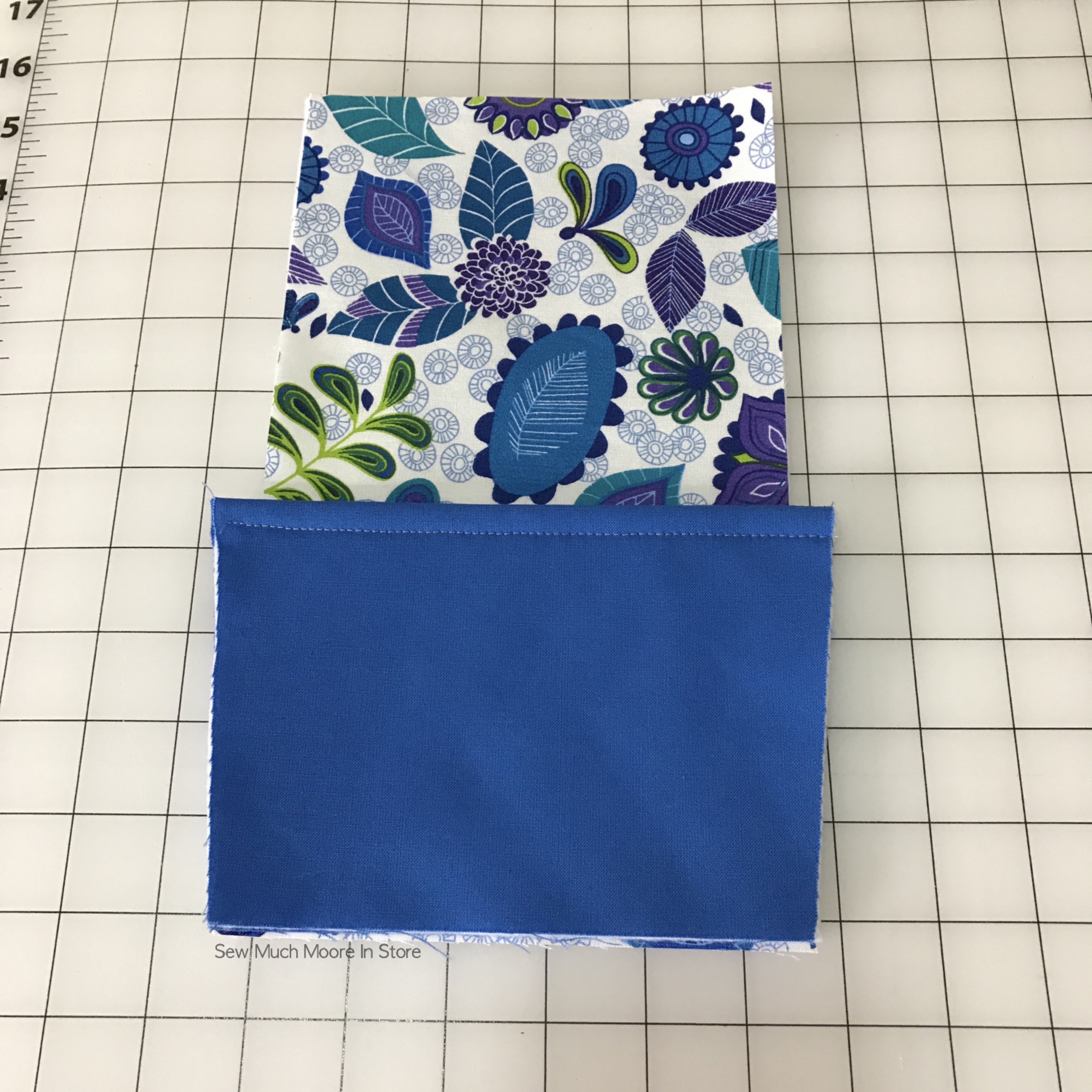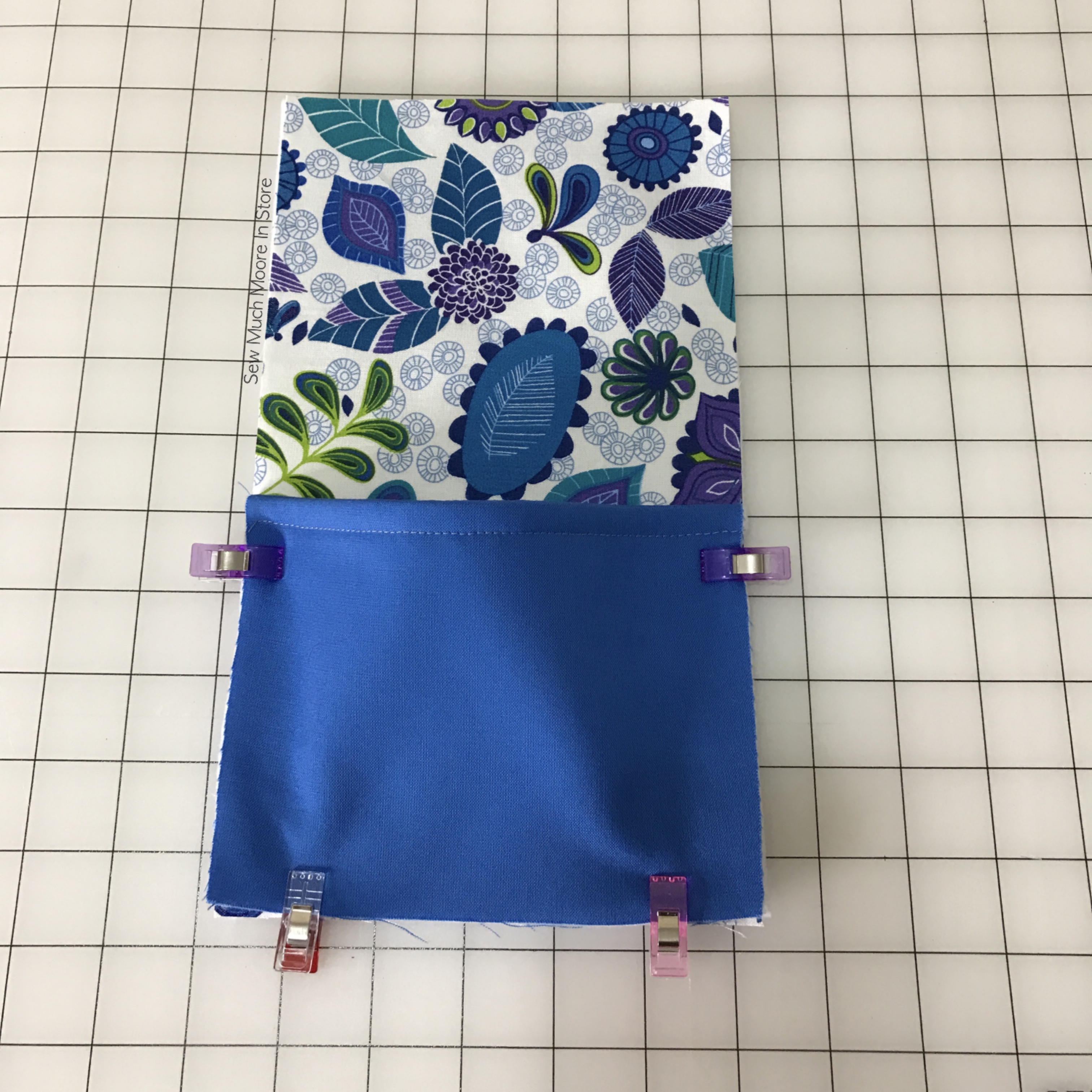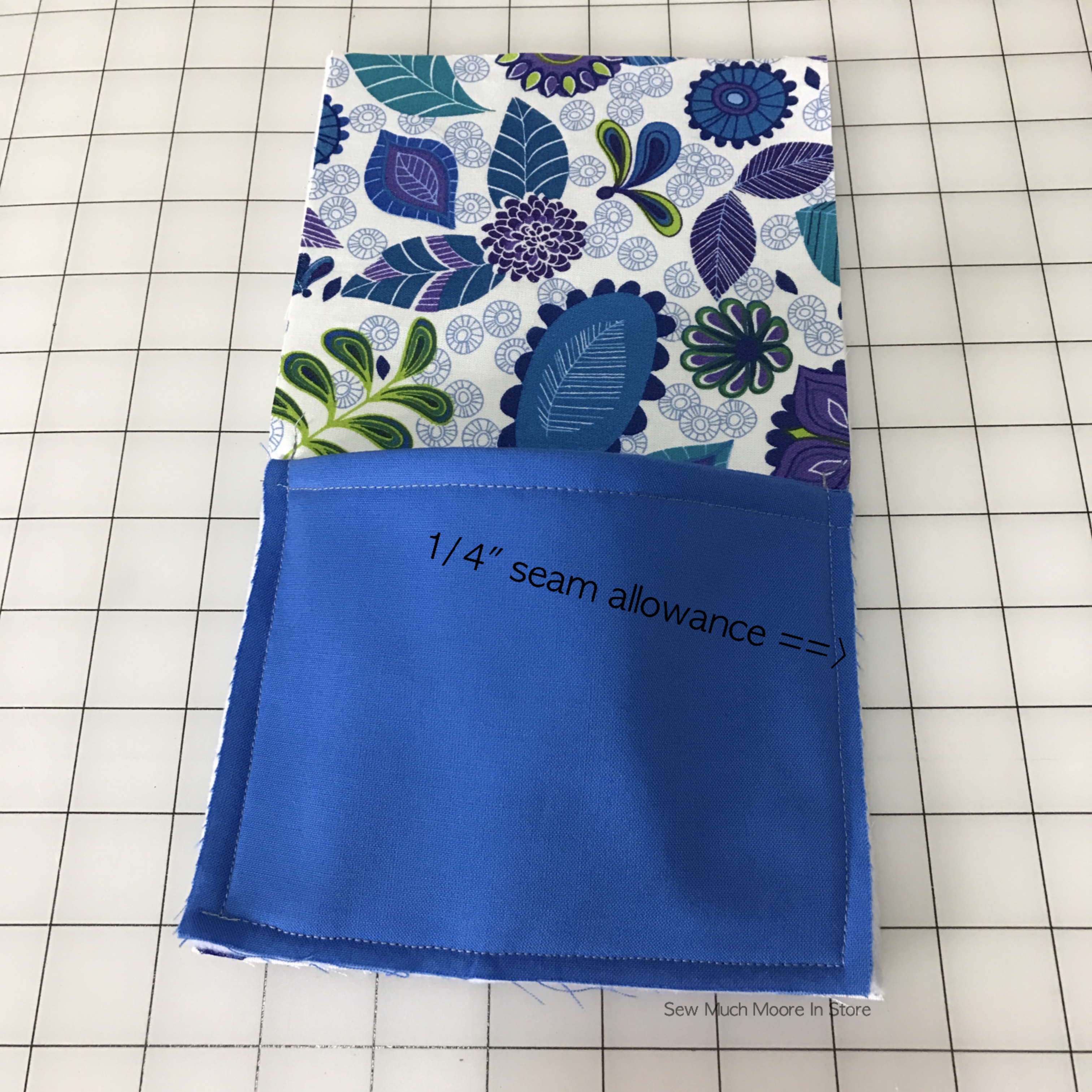 Pin the back main piece to the front main piece so that the right sides are together. Sew around the sides and leave an 3″ opening on the bottom. Trim all four corners so they are rounded. Turn the holder right side out through the opening, press, and then hand sew the opening closed.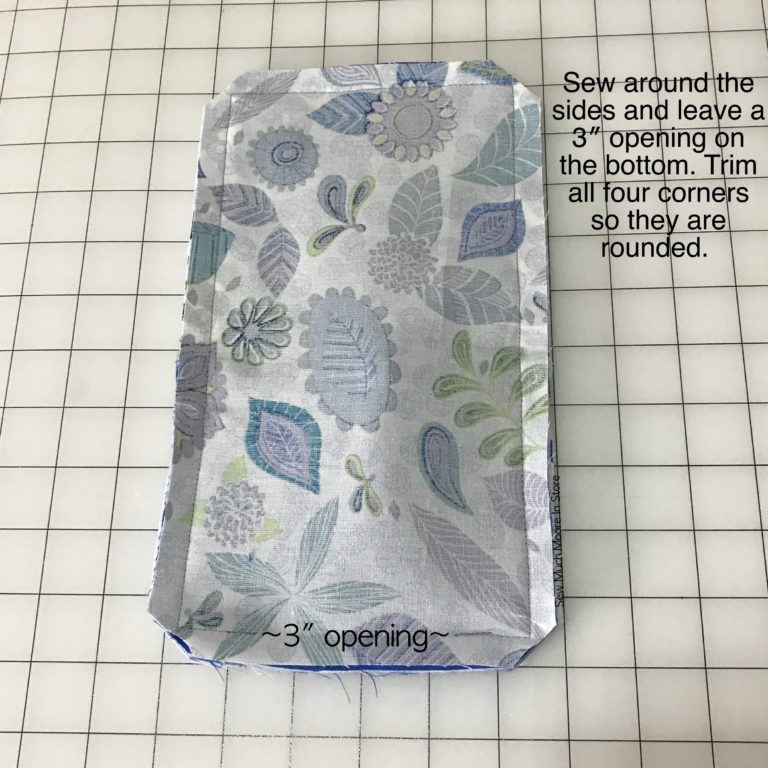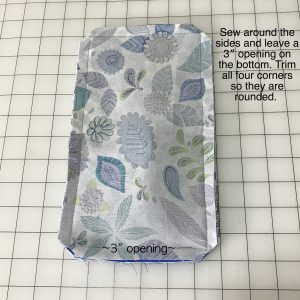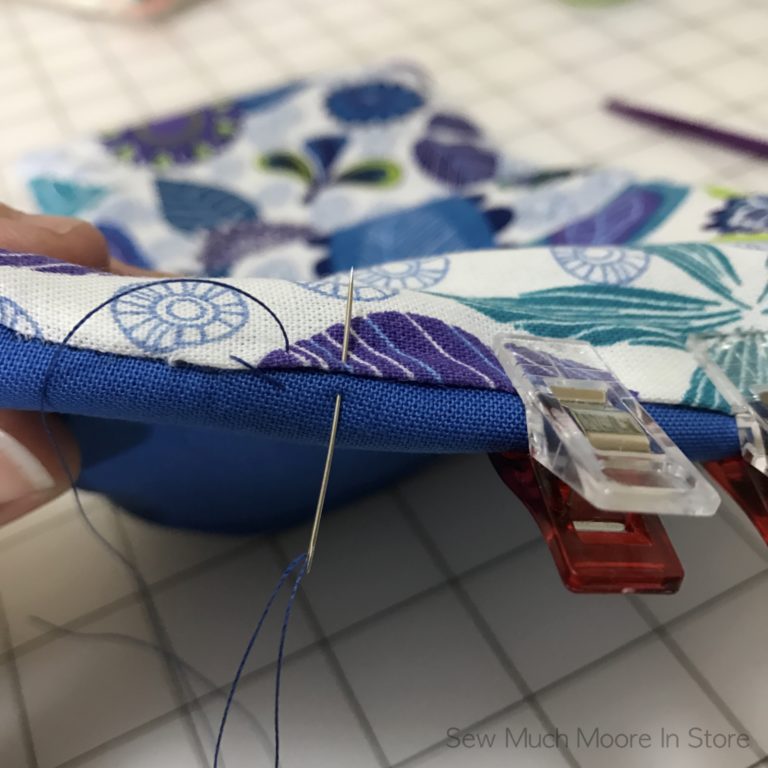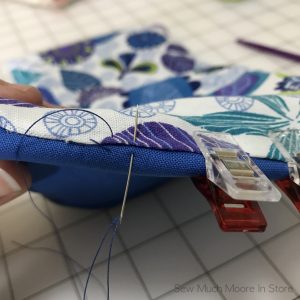 Position the plastic curtain grommet template into place.  Trace the slots and cut out hole.  Place raised center of grommet in hole toward the back.  On the back side, position the "prong" side of the grommet.  Using the palm of your hand, press down to secure.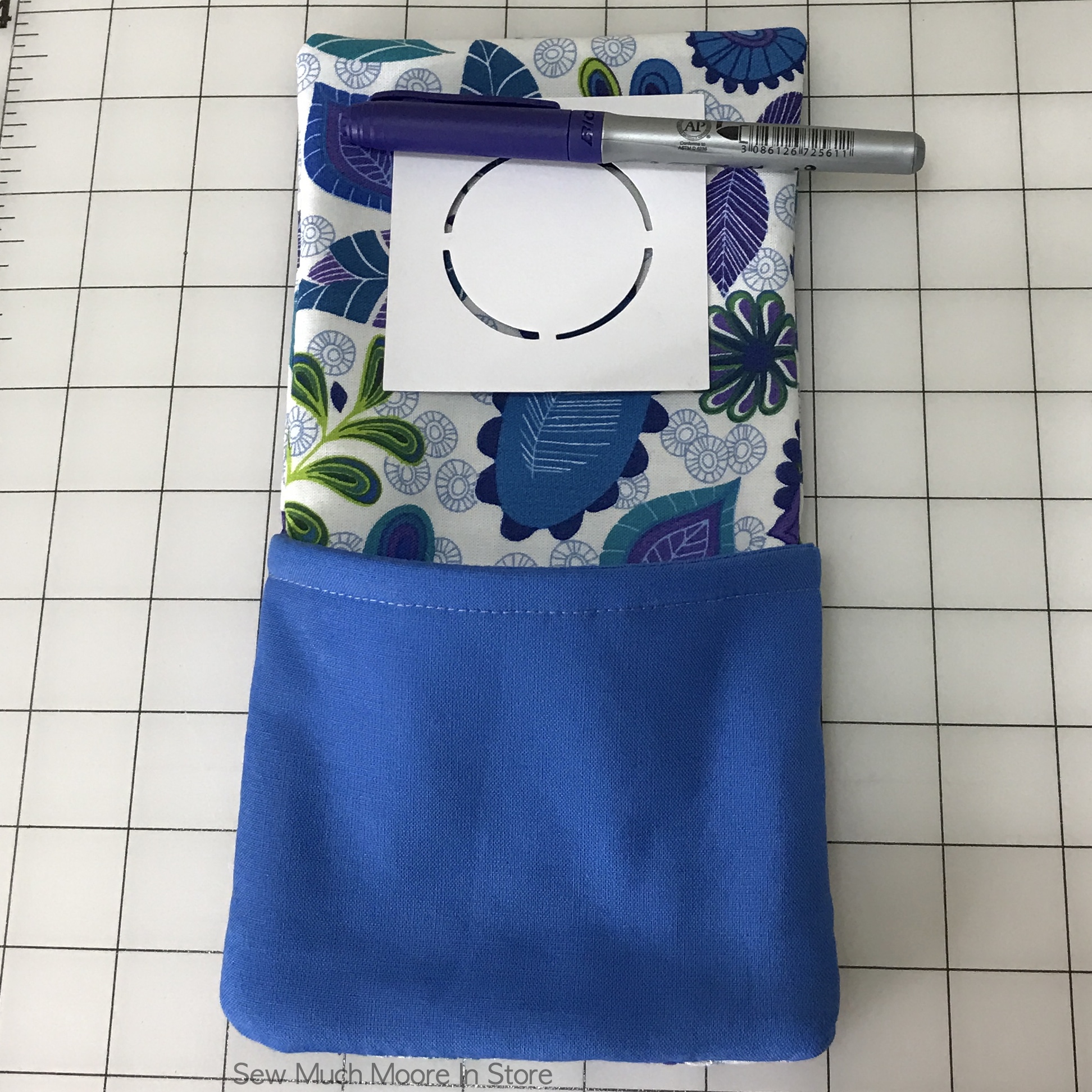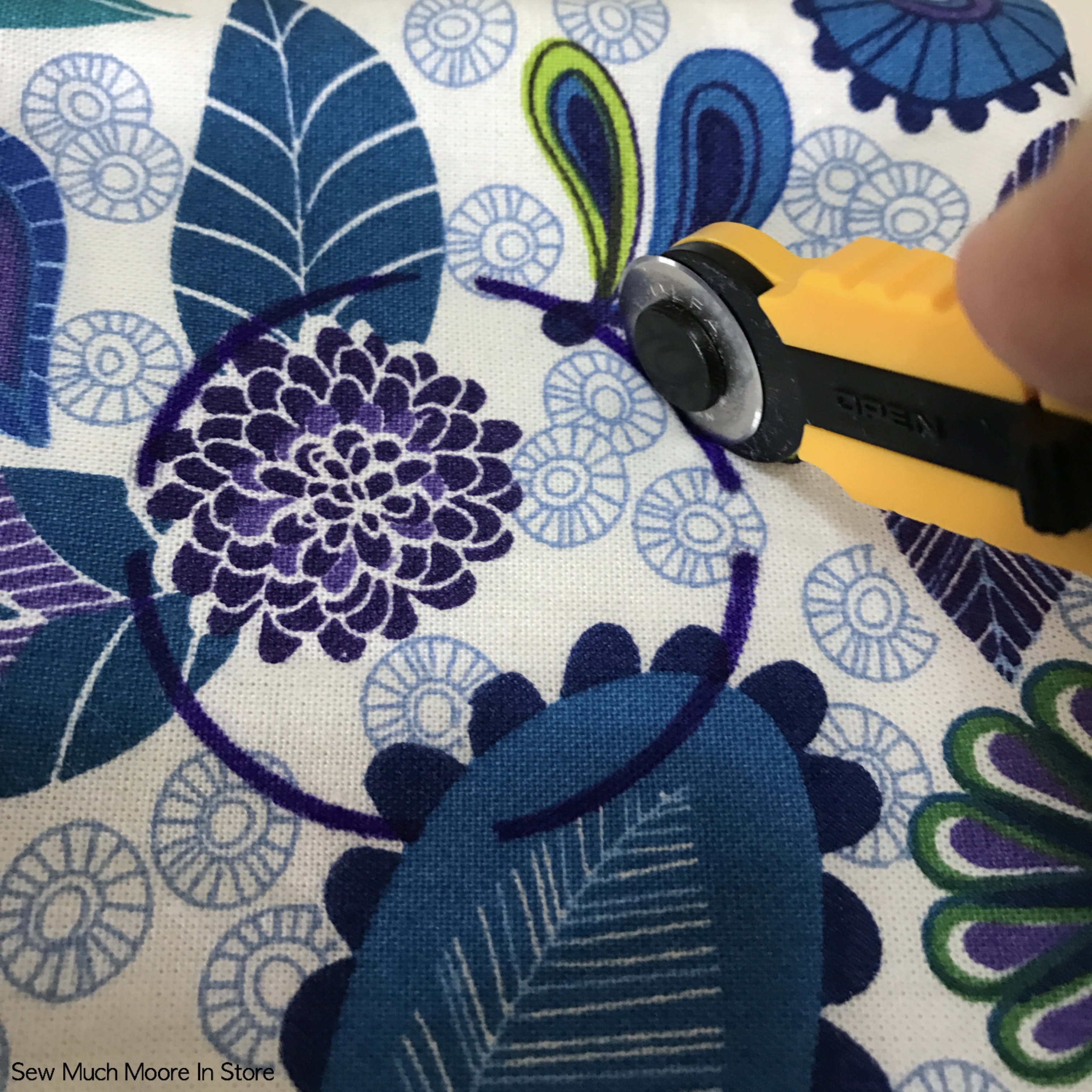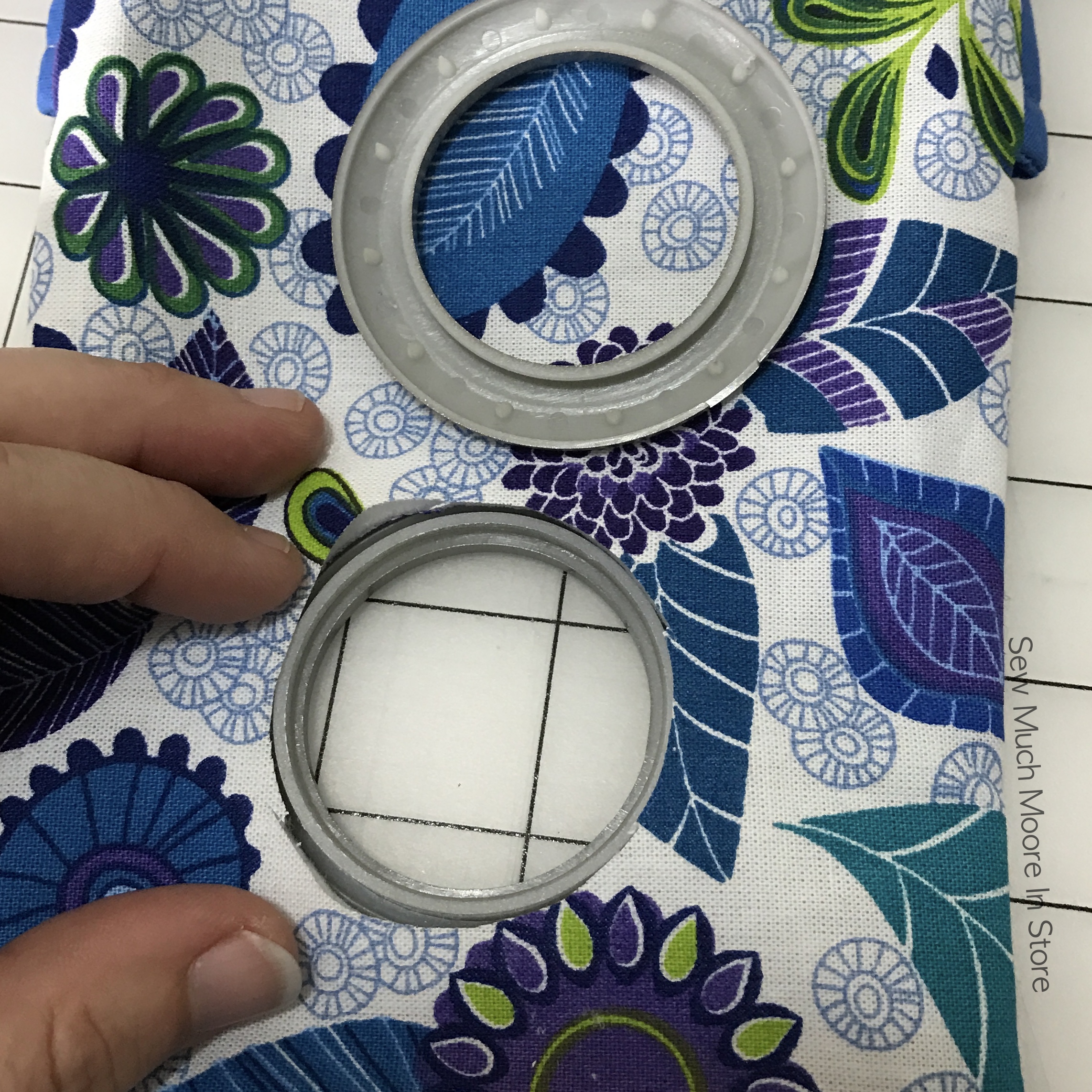 Congratulations!  You have finished your DIY Sewing Kit!  You can use your Kit pattern to make as many Charging Stations as you'd like!  These make great gifts!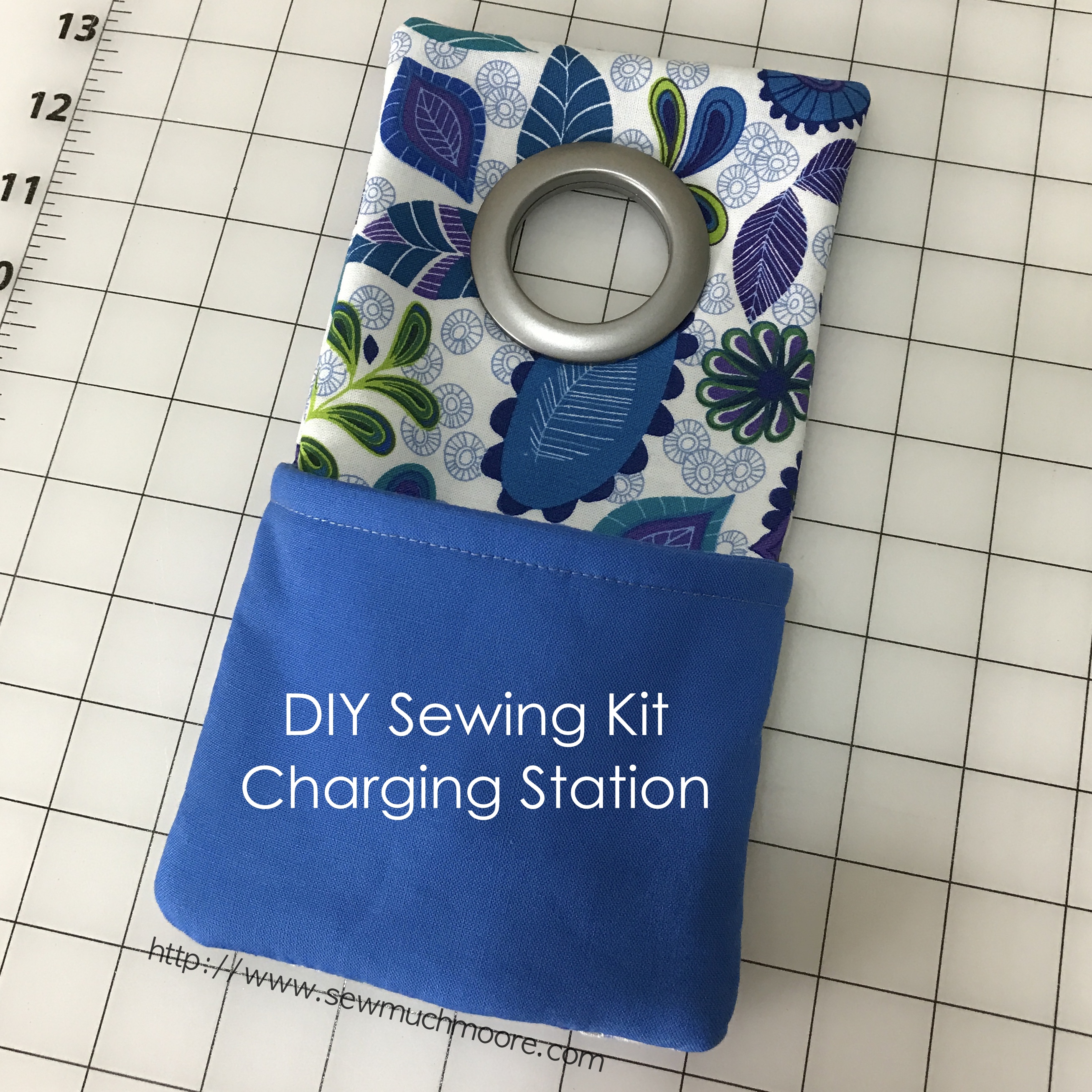 Leave me a comment if you have any questions or if you need help.  Stay tuned for my next DIY Sewing Kit!
If you would like the measurements for the pattern, you can purchase your kit in my online store.  You can get your DIY Sewing Kit in my online Shop here ==> DIY Sewing Kit
General Directions for Fusible Fleece:
Place on ironing surface with fusible side up. Place fabric on top of fleece with right side up.
To fuse, press firmly in place for approximately 10 seconds. Repeat, lifting and slightly overlapping iron until all interfacing is fused. Let fabric cool, then check bond.
If you would just rather have a Charging Station already assembled for you, just click this link and it will take you to my Etsy shop listing.  Quantities are very limited!    Thanks for stopping by and send this to a friend who could use a fun tutorial!
I also have a FREE PATTERN DOWNLOAD available.  Just click HERE to receive an email with your Pattern Download.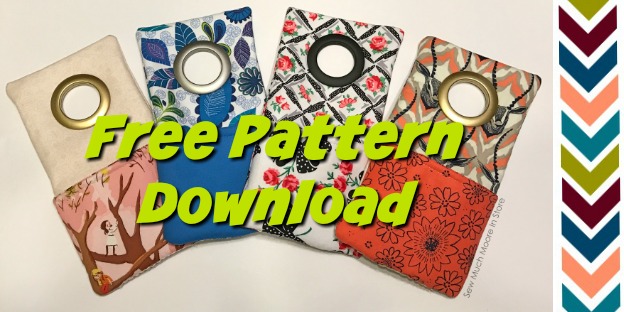 Be sure to check out my most popular posts!