The Perfect Barn Mini Quilt
I little while back, my local quilt shop, First City Quilts, started a Block of the Month program with some really fun and easy Barn Quilt Blocks!  These quilt blocks were a lot of fun to put together!  I decided that instead of making the entire quilt, I was going to make a Mini Quilt (or Wall Hanging) instead.  Let me show you how it turned out!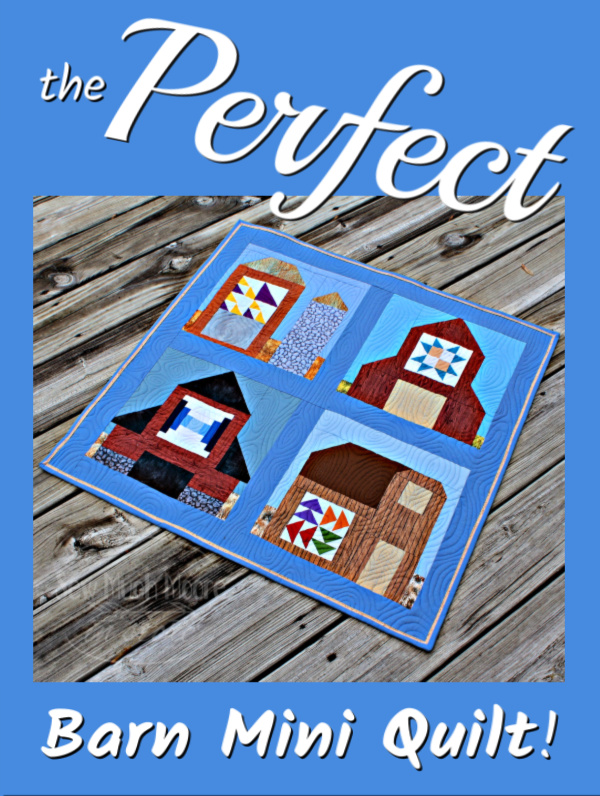 This post contains affiliate links for your convenience. ? Read my full disclosure policy here.
MATERIALS LIST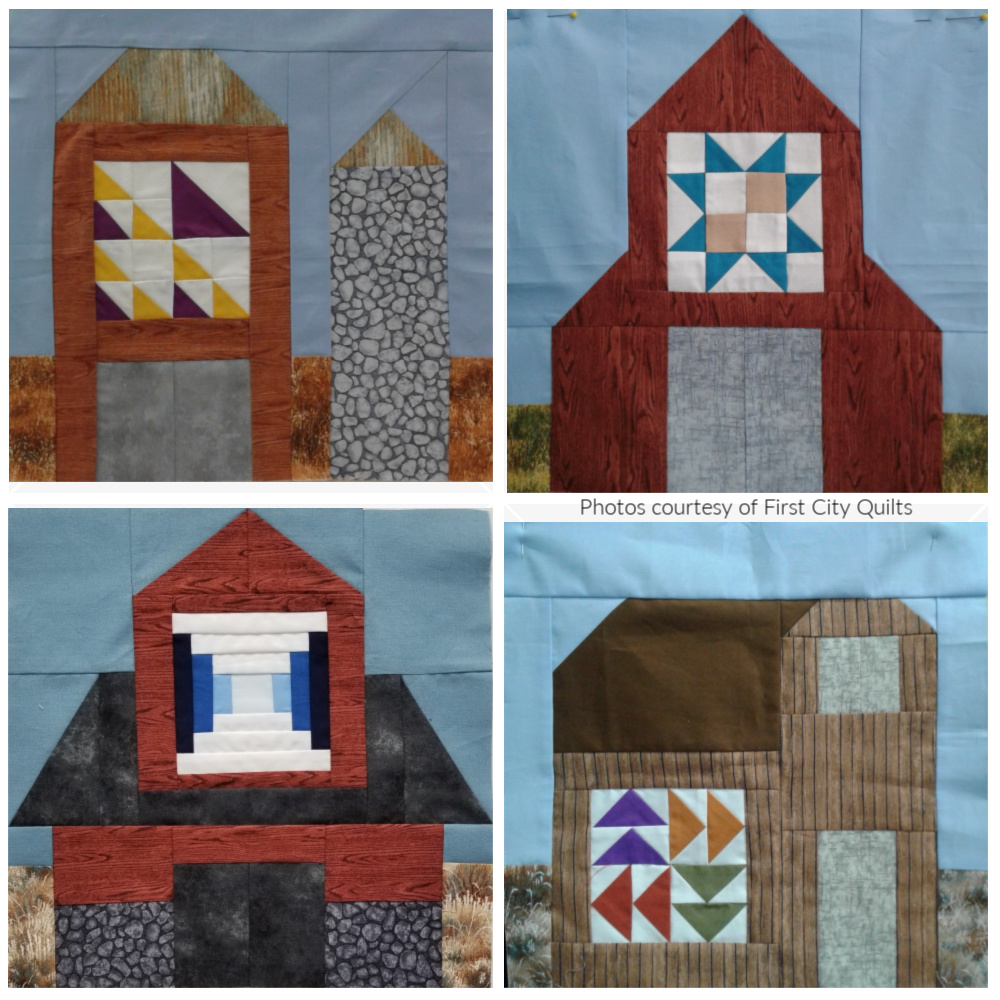 SUPPLY LIST
Be sure to check out my Amazon Shop to get all your Quilty supplies!
Assembling the patterns
Each Barn Block kit comes with everything you need for each block.  All the fabrics are high-quality designer fabrics.  Perfect!  The cutting measurements and assembly instructions are easy to understand.  I love how the fabric is perfect for each block!
Finishing the Mini Quilt
I used my Juki Miyabi to quilt my Barn Mini Quilt.  Sometimes it is hard to know what pattern to quilt, so I used some heavy gauge vinyl to "audition" different designs.  I liked how the faux wood grain pattern looked over the barn blocks.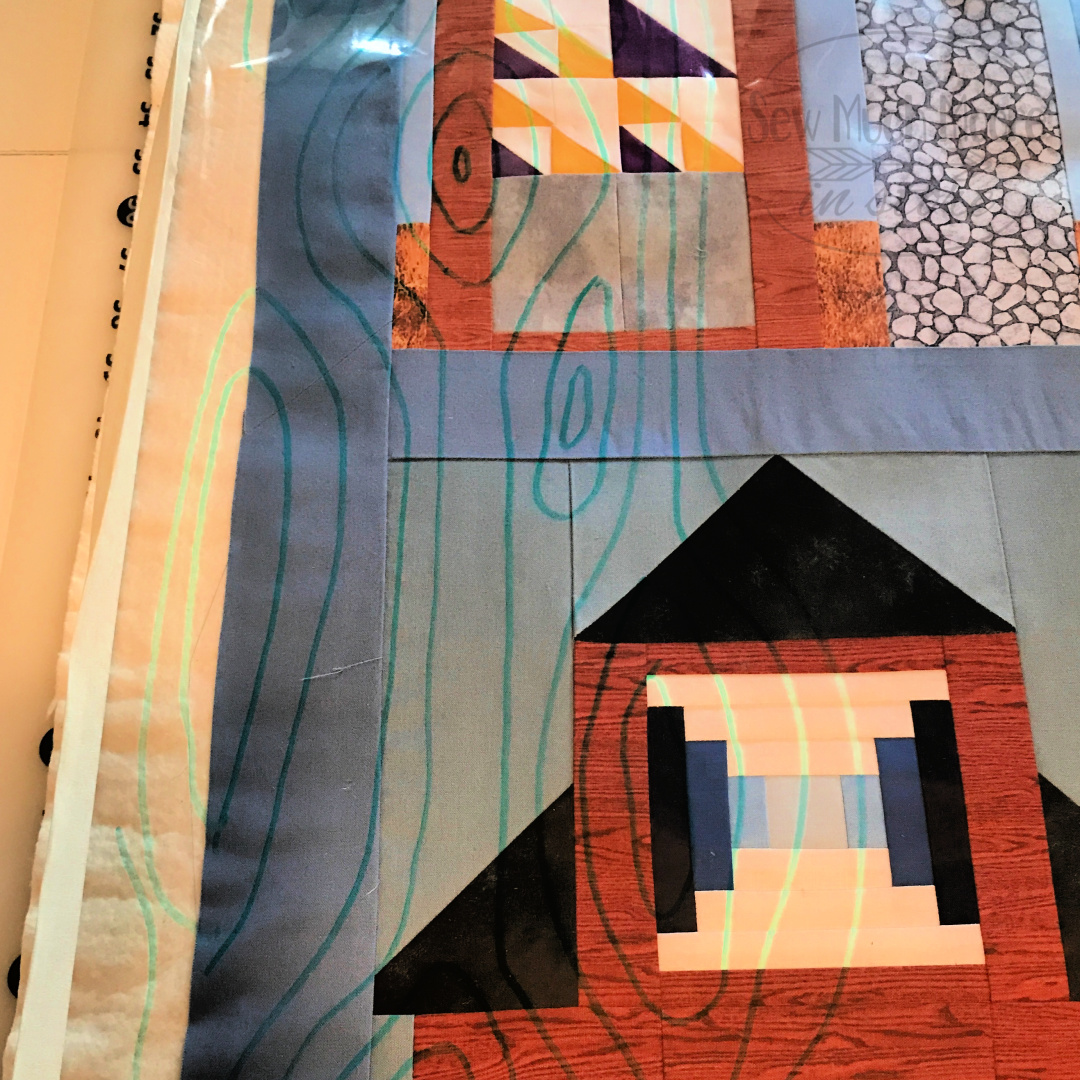 Have you ever tried Monofilament Thread by Aurifil?  I used it and it worked wonderfully!  Pro-Tip!  Be sure to tighten your top tension disks to accommodate the thinness of this wonderful thread.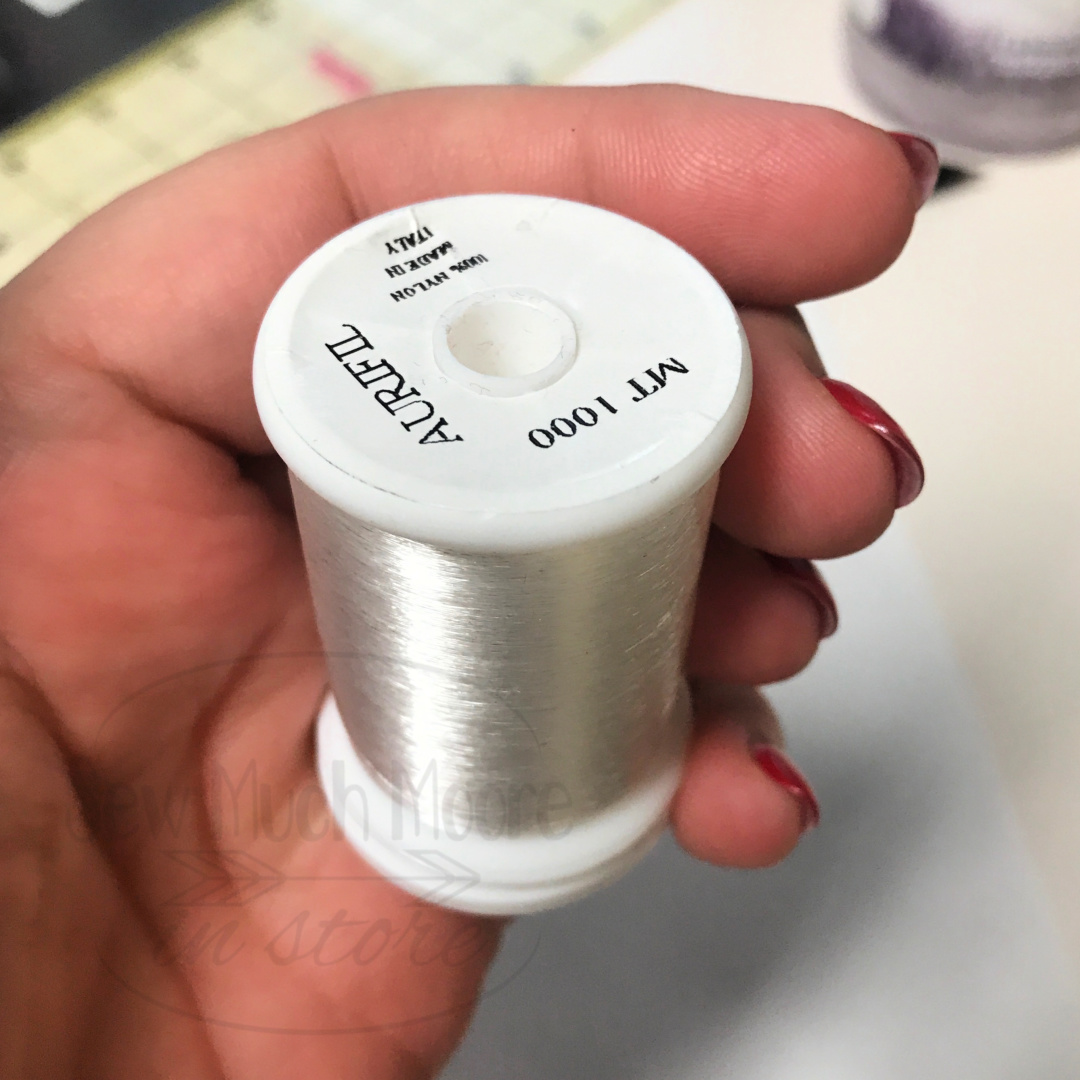 Finishing things off with flange binding (which is my new favorite way to finish my projects) turned out great!  Here is a couple of close ups of how that detail really makes a project POP!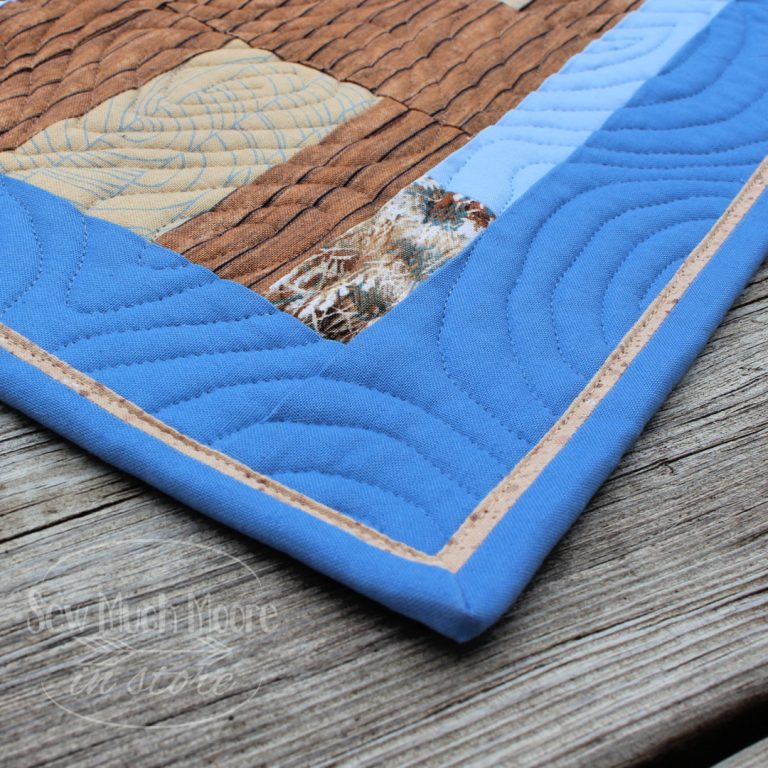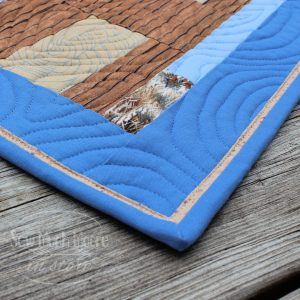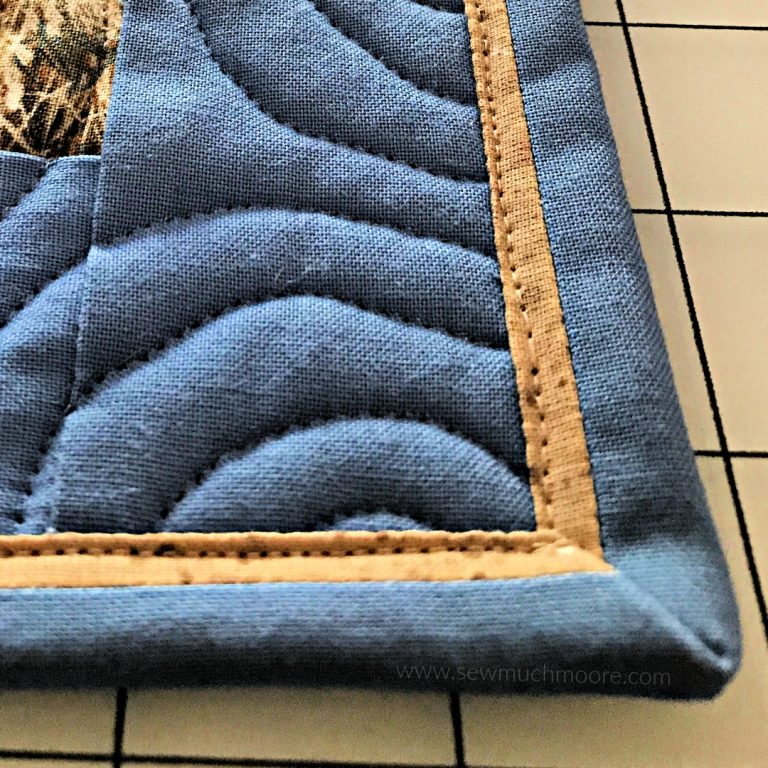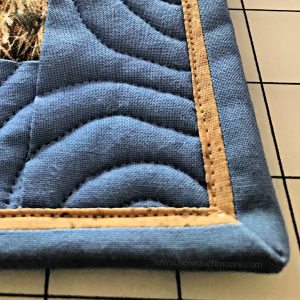 my finished Barn Mini Quilt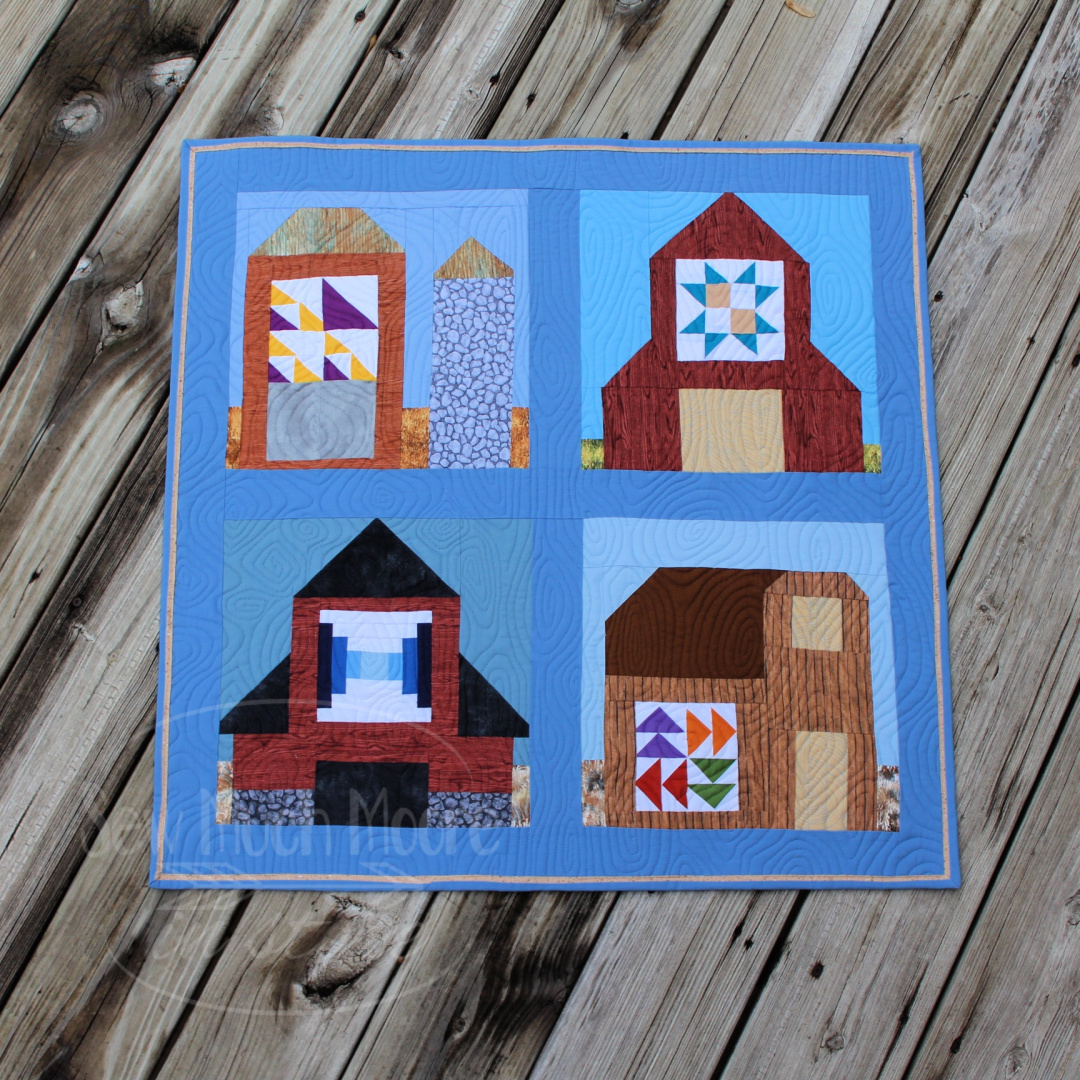 I love the Barn Block Kits that First City Quilts offers!  They take the guesswork out of fabric choice and as I mentioned before – they have all the measurement and assembly instructions included for you!  Easy Peasy!!!
You could go all out an make all 12 Barn Quilt Blocks for a regular quilt as well!  That would be amazing!  Be sure to share your projects in our Facebook Group!  If you have any questions, be sure to comment below and I will do my best to get right back to you!
Happy Quilting!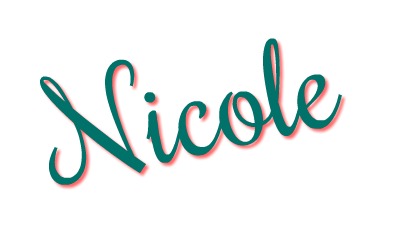 You May also enjoy these fun projects!