Quilting Retreat Checklist
Have you ever gone to a quilting retreat? Quilting retreats are a great way to get together with your Quilting And Sewing friends. Retreats can provide you endless options of inspiration and can help you form lifelong friendships. Sometimes, it can be a little overwhelming to get ready for a quilting retreat. Not to worry though! Check out this comprehensive article so you can be prepared for your next quilting retreat. Don't forget to download your quilting retreat checklist too!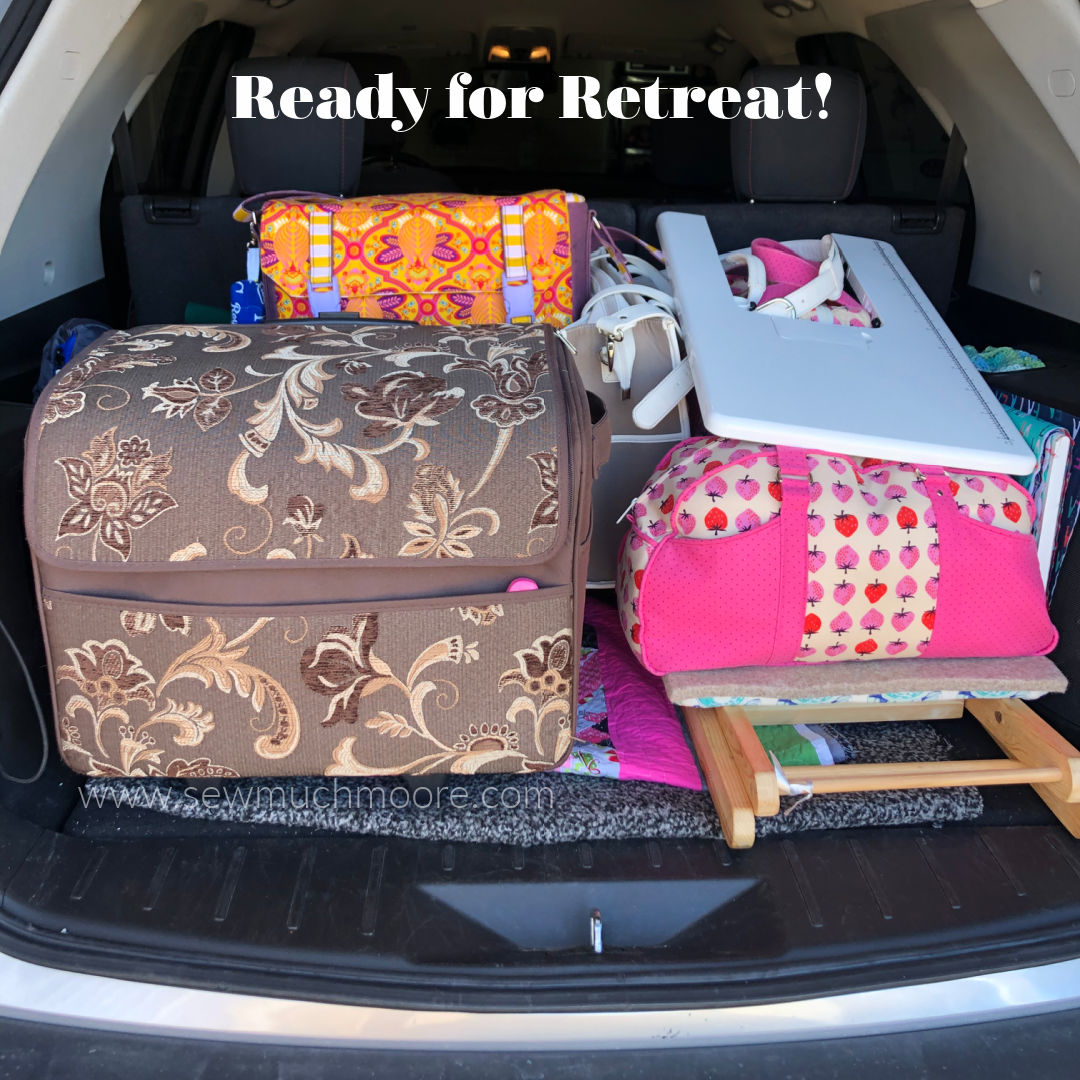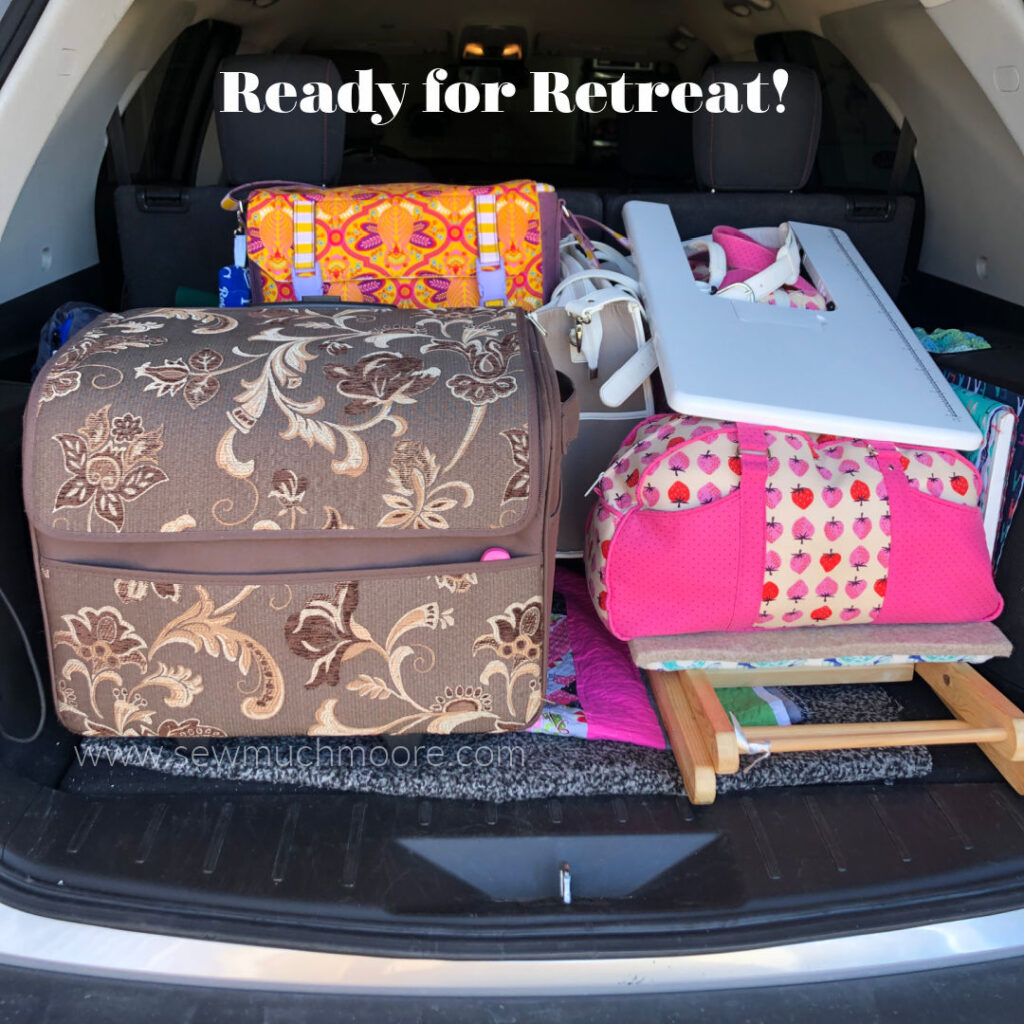 The tricky thing about tracking for retreats is that you don't want to forget anything and you don't want to overpack. It's definitely a delicate balance. Now, I've been retreating for a very long time and I have a go to checklist that has served me well over the years. I'm going to list out the items below. If you want a print out of this list, simply fill out the below form and it will be emailed to you.
Packing List
Sewing Machine (don't forget the power cord and pedal)
Extension Table (I have the Versa Table by Sew Steady)
Accessory Box for Machine (extra feet, walking foot, FMQ foot)
Extension cord and power strip (some retreat centers will provide these)
Sewing Light (I recommend either the Slimline 3 or the Smart Travel Lamp)
Personal Travel Ironing Board with Wool Pressing Mat (some retreat centers have ironing stations, but you will need to share)
Travel Iron (I love my Oliso Mini Iron with matching Sole Plate)
Sewing Chair (this is obviously optional, but many retreat centers have TERRIBLE chairs)
Design Wall (I have this one and it folds up into a tiny bag)
Fabric, Fabric & more Fabric!

I have retreated at several locations that have a shop on site. This is very convenient and dangerous!

Scissors (thread snippers, shears and a pair for paper)
Rotary Cutter and new blades
Rulers (one large, one medium and any specialty rulers for the patterns you will be working on)
Patterns and UFO's.

I always bring a variety of UFO's. Patchwork, FPP or machine appliqué (just to list a few)

Sewing Notions

This is a very broad category, but it encompasses your sewing needles, thread, bobbins, seam rippers, sewing pins, wonder clips and all the little bits that make sewing easier.

Personal items

Phone and phone charger
earbuds (in case everyone is listening to music you don't like)
Favorite drink, coffee creamer, specialty beverage
Snack to share
chewing gum / mints
reading glasses
Pillow
Earplugs (you might have a roommate that snores)
Picking your Projects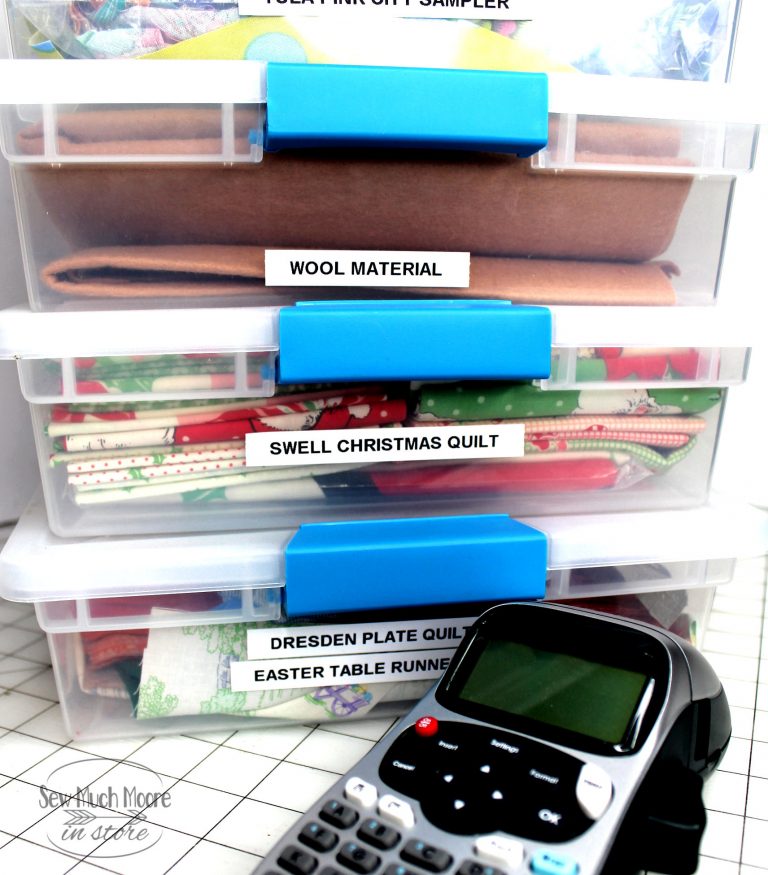 As I mentioned before, it's pretty easy for this packing list to get out of hand. I did mention that you should bring more than one project. There truly is nothing worse than only bringing one project and getting burn out on your first day. It's nice to mix it up so try to stretch your legs on several different techniques. I keep my UFOs in project bins so I can easily see what I have available. I grab three or four of these bins and take them with me. Each been already has the pattern and fabric that's needed for the project. I just need to double check if I need to bring any extra rulers or additional tools for the various projects.
Making New Friends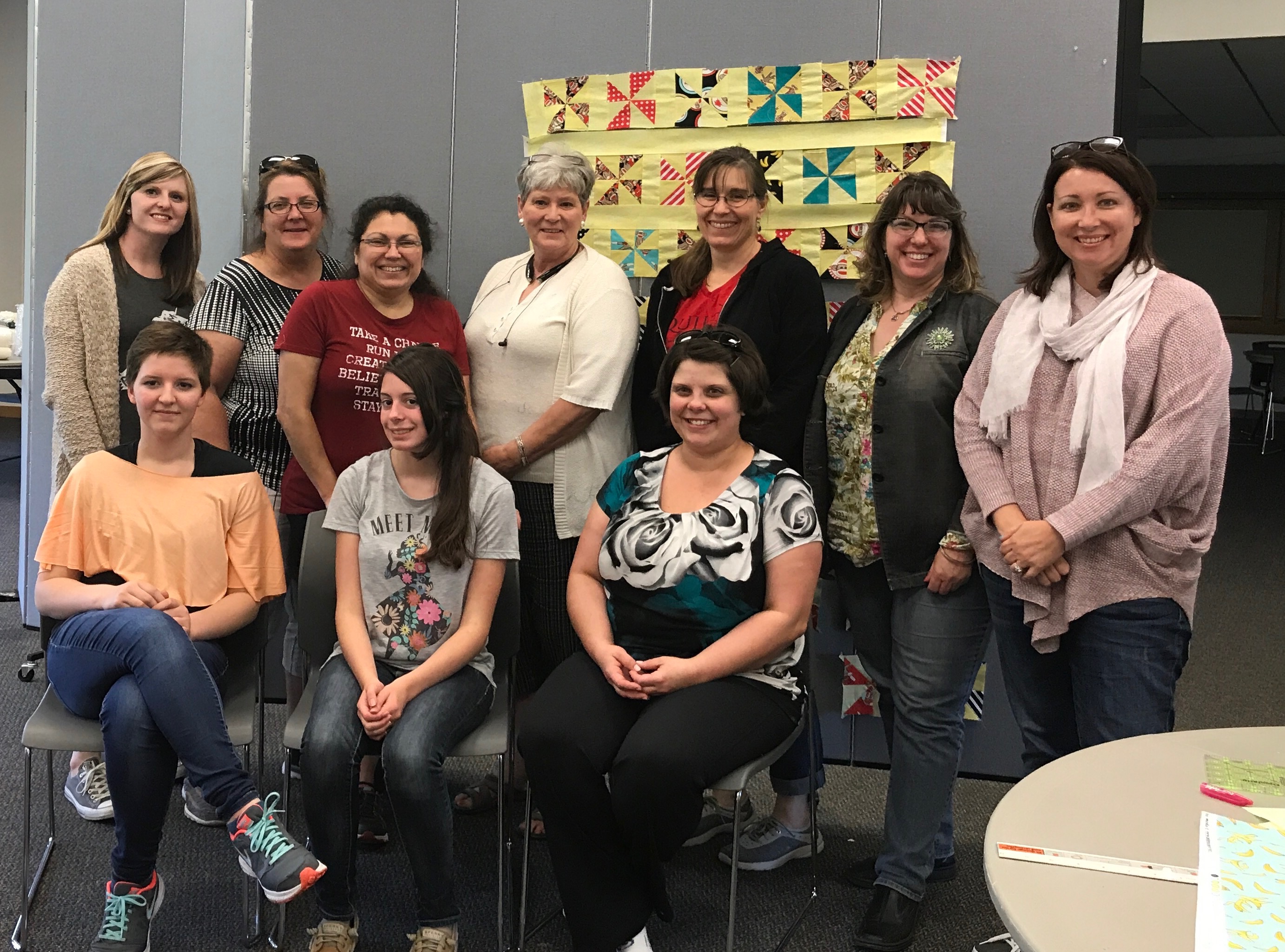 One of the things I love about a quilting retreat is the friendships that are started and also the chance to catchup with old friends as well. Sewing together for hours on end is a great way to get to know someone. If you're not sure how to become friends with a new retreat buddy, you could always start to ask about their family and if they like to take vacations. Many of our fellow quilters have full or part-time jobs. They may want to visit or tell us about that part of their life. You could ask to see pictures of past projects they've completed or inquire about the current project they're working on. People love to talk about themselves and their quilting projects. You can also spend time and share your favorite techniques and projects as well.
Fun and Games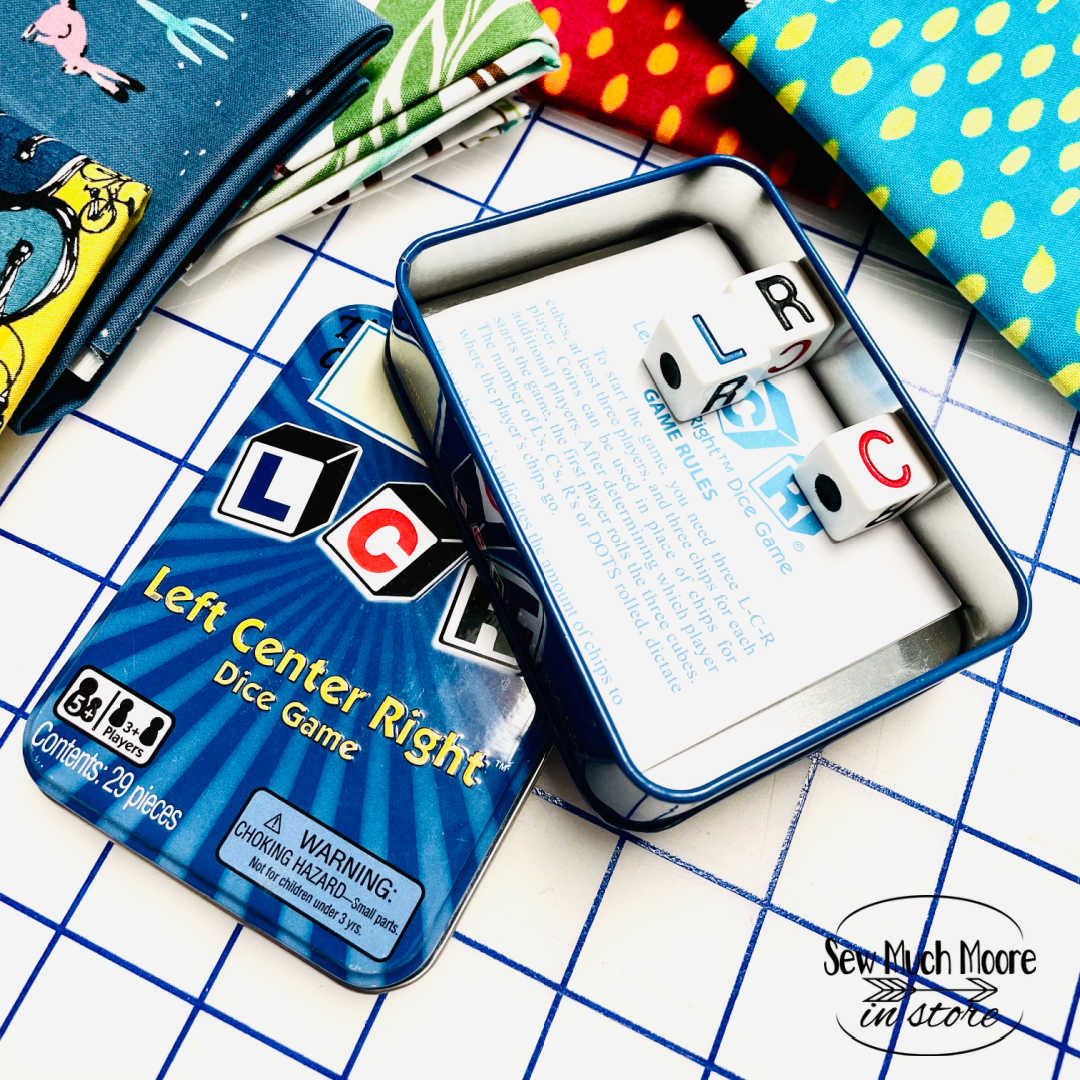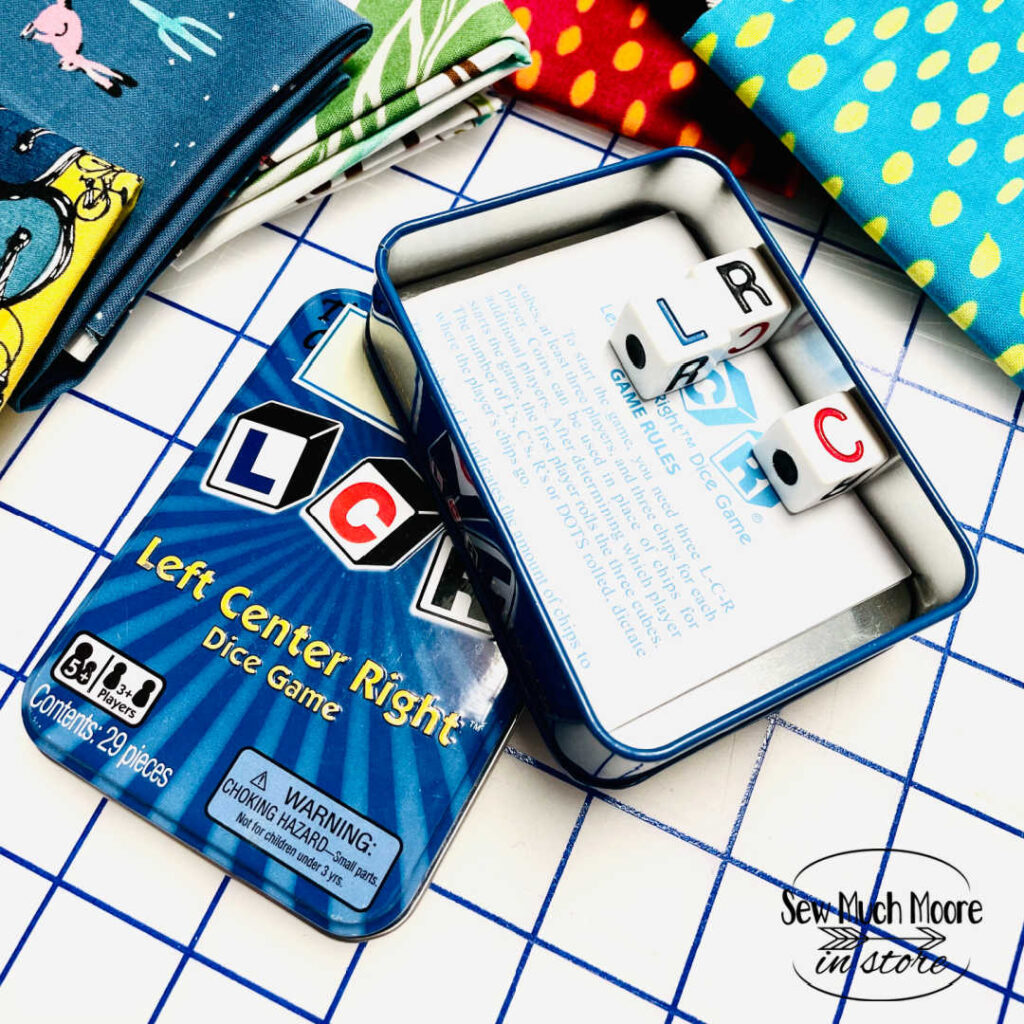 One of my favorite games to play at quilting retreat is called Left Center Right. I don't know why, but I call it Left Right Center. Anyway, it's a simple dice game with these specialty dice (pictured above). The original rules to the game have you playing with little token chips but we like to play with fat quarters. Each participant brings three brand new fat quarters. The number of L's, C's, R's or dots rolled indicate where the player's fat quarters go. When you roll an L, then one of your fat quarters goes to the player on the left. If you roll an R, then one of your fat quarters goes to the right. When you roll a C, then one of your fat quarters goes to the middle or center. If you roll a dot then you get to keep that fat quarter. You can only roll the amount of dice that you have in fat quarters. In order to win all of the fat quarters you have to have the very last fat quarter before they all end up into the center!
Be sure to keep up with me on Instagram, where I do stories about these Retreats! I will have to save them in my Highlights! I most recently retreated at KC Makers. You can learn more about them right HERE.
Happy Retreating!