How to make a Quilted Christmas Tree Coaster
Making and giving a Quilted Christmas Tree Coaster is the perfect gift for your family, friends and neighbors. You can use your scrap fabric and make one or a dozen. Pair of these with a cute coffee mug, hot chocolate bomb, or your friends, favorite coffee and you have a ready to go gift for the holidays! Let me show you how to make these for yourself!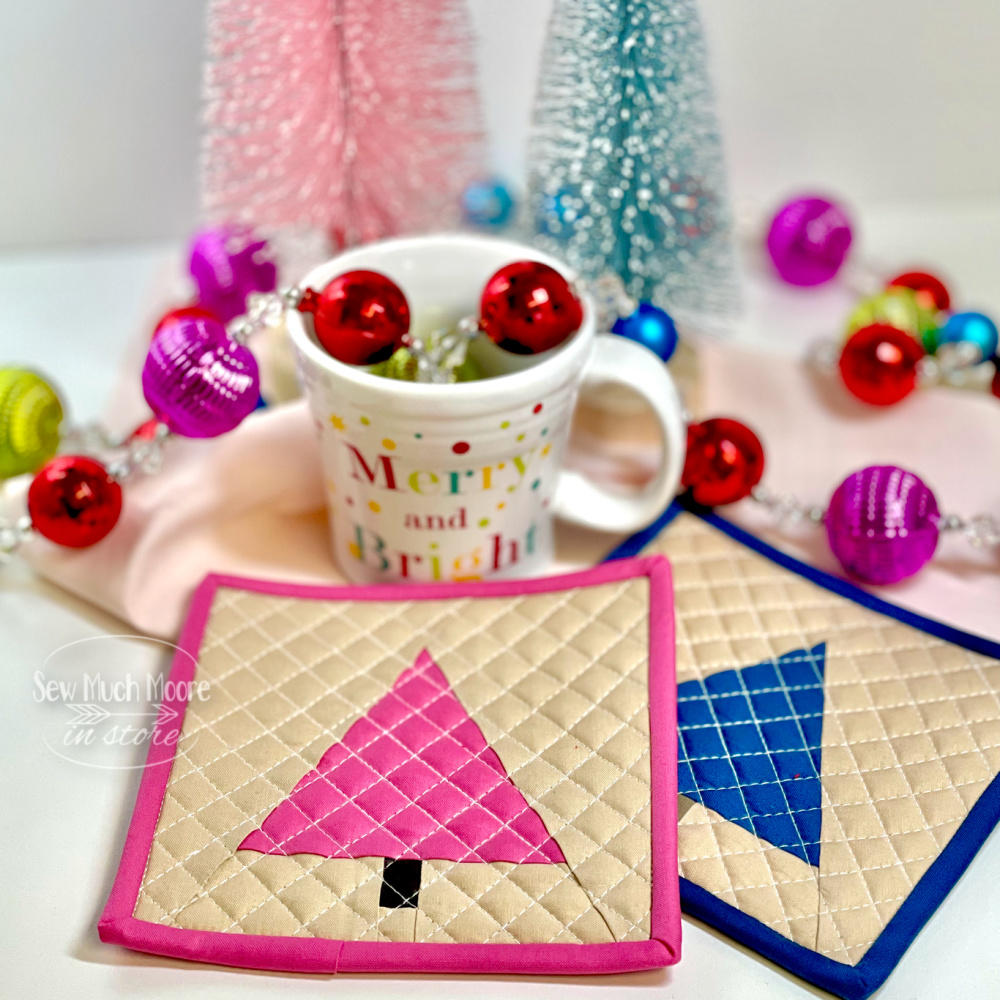 Materials Needed
Supplies Needed
Sewing Machine (I used my Juki TL-2010Q)
Iron and Pressing Mat (Oliso Mini Iron)
Supplies to make the Christmas Tree FPP Pattern
Rotary Cutter
Acrylic Ruler
Cutting Mat
Starting the Quilted Christmas Tree Coaster
The first thing to do is to sandwich your backing, with a scrap piece of foam in the middle, and your Christmas tree quilt block on the top. Taking your clover chalk pen, and a ruler, mark half inch grid lines, diagonally.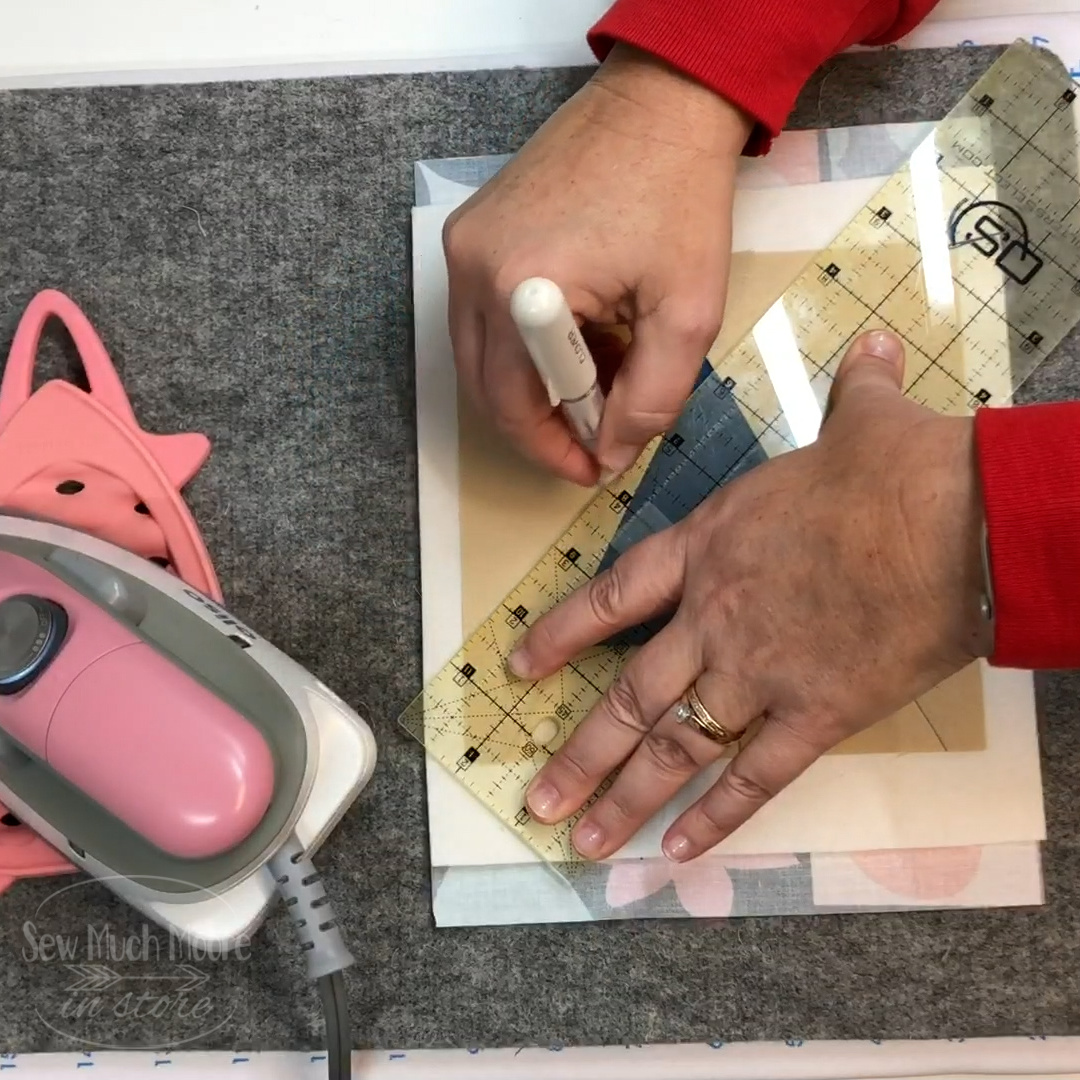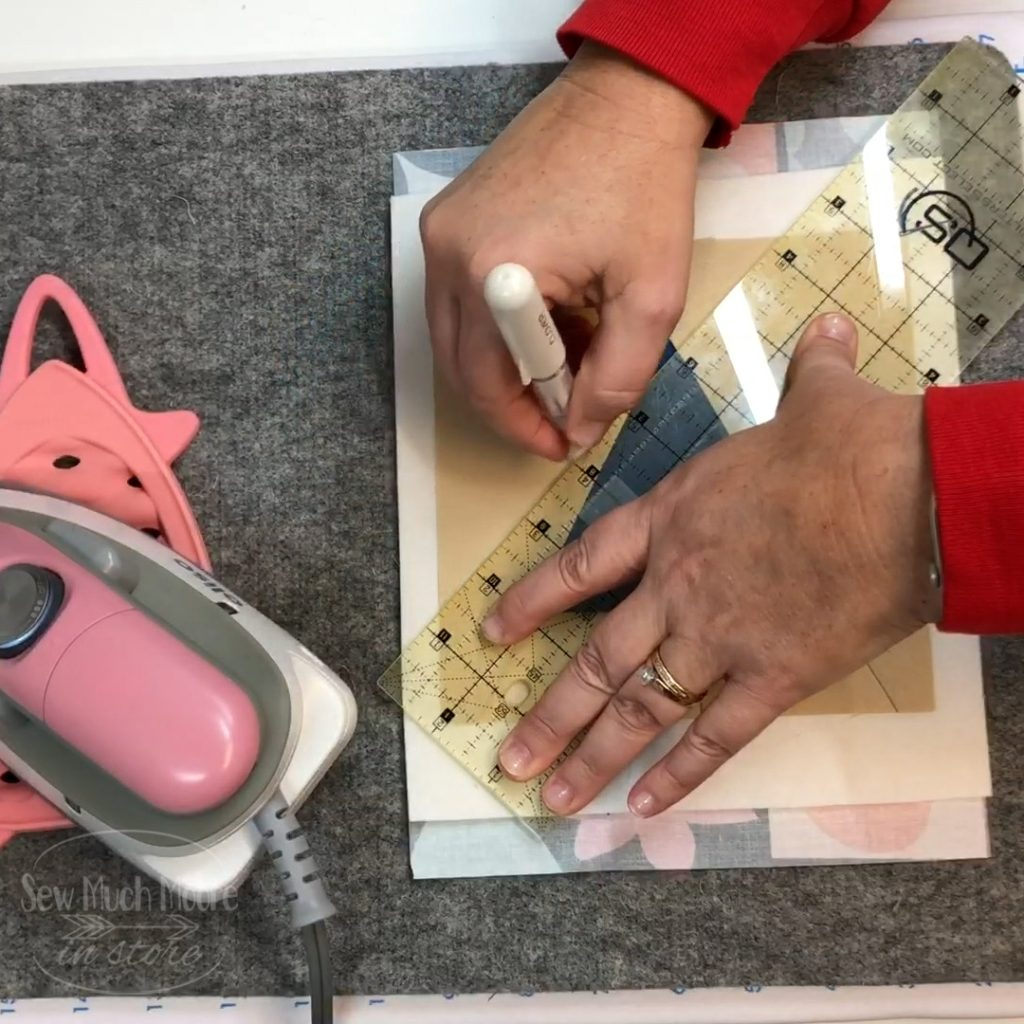 Quilting the Christmas Coaster
I used a larger stitch length with my Juki TL-2010Q sewing machine. You can set your stitch length to four. Stitch along the chalk line for all drawn lines.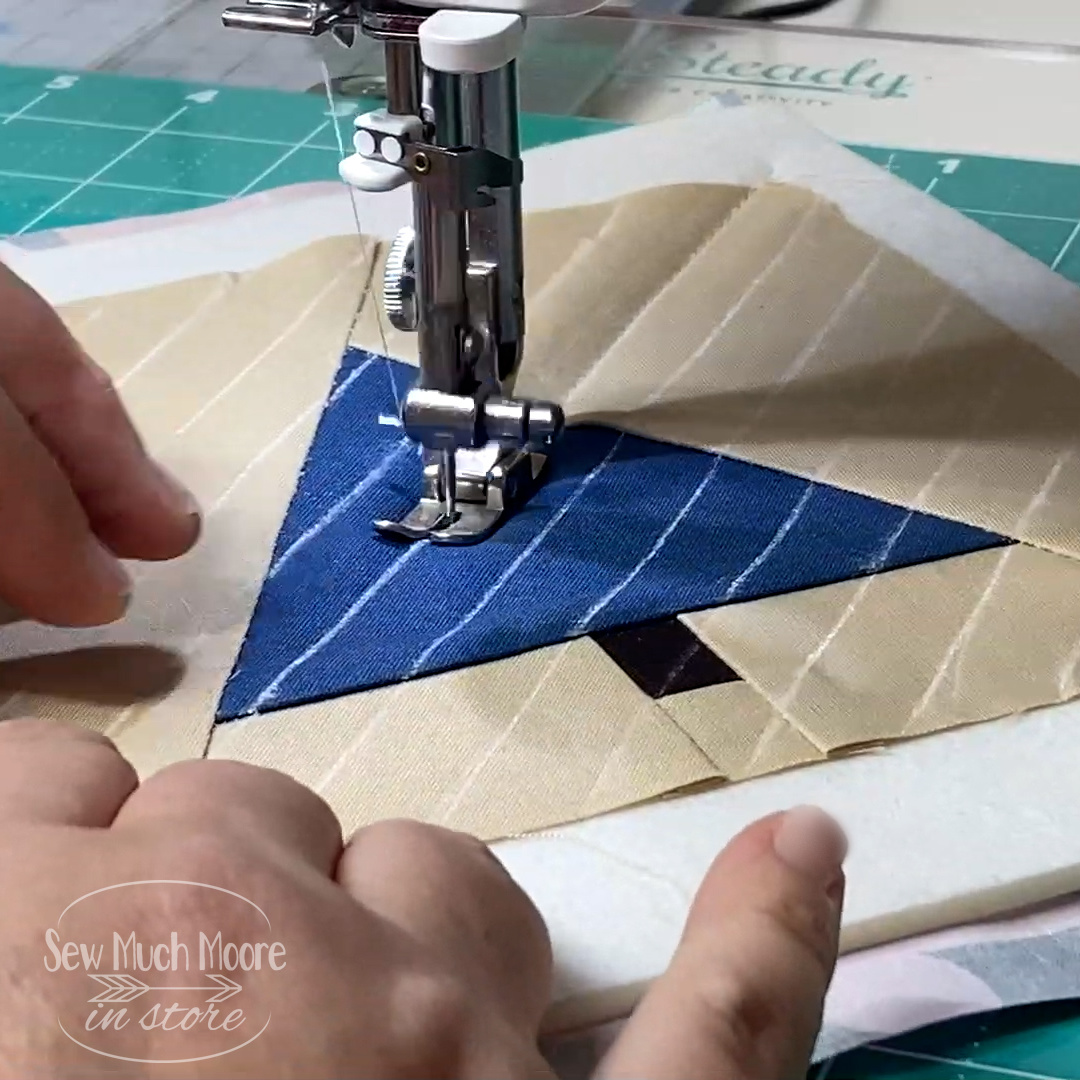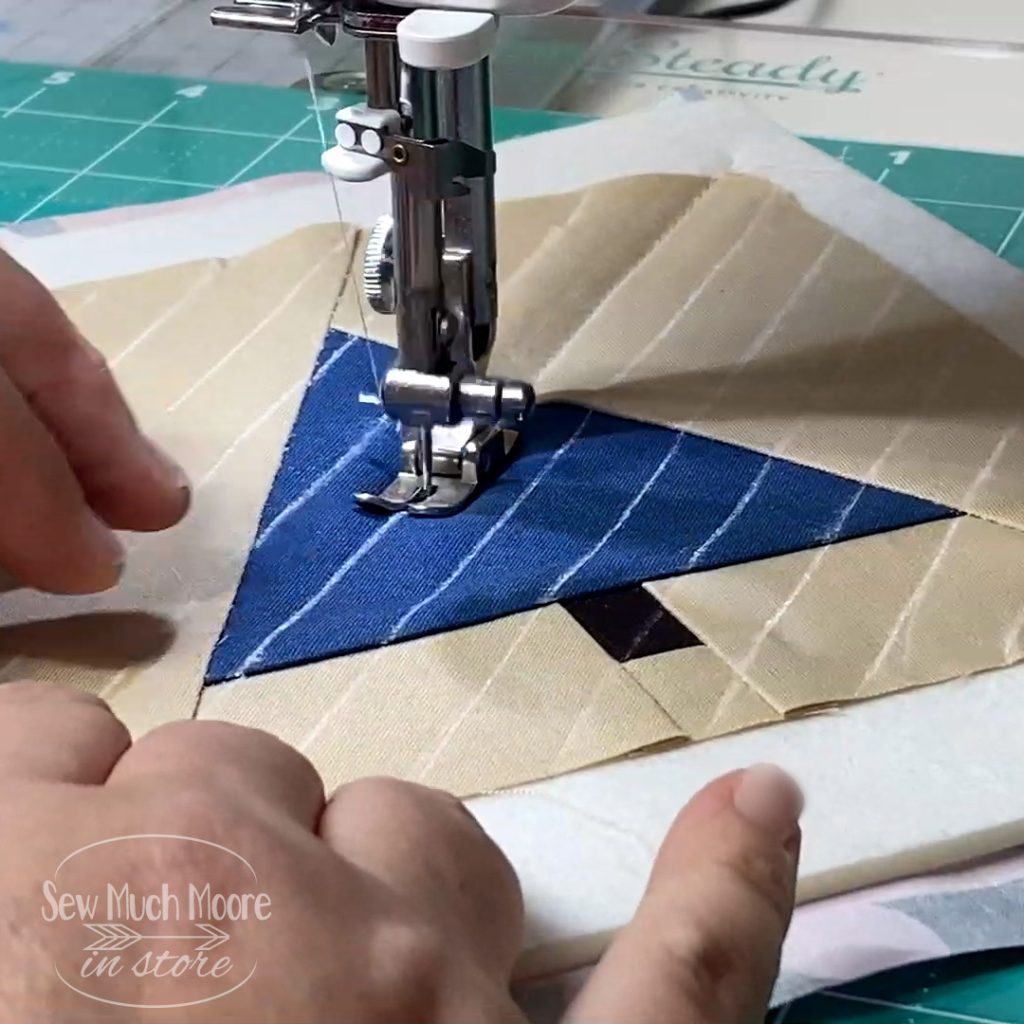 Repeat, but cross-hatched
Once you have your first set of diagonal lines, drawn and quilted, go ahead and mark out your second set of quilting lines, just in a perpendicular direction from the first. Use the same technique for the second set of quilting lines, and it finishes out nicely.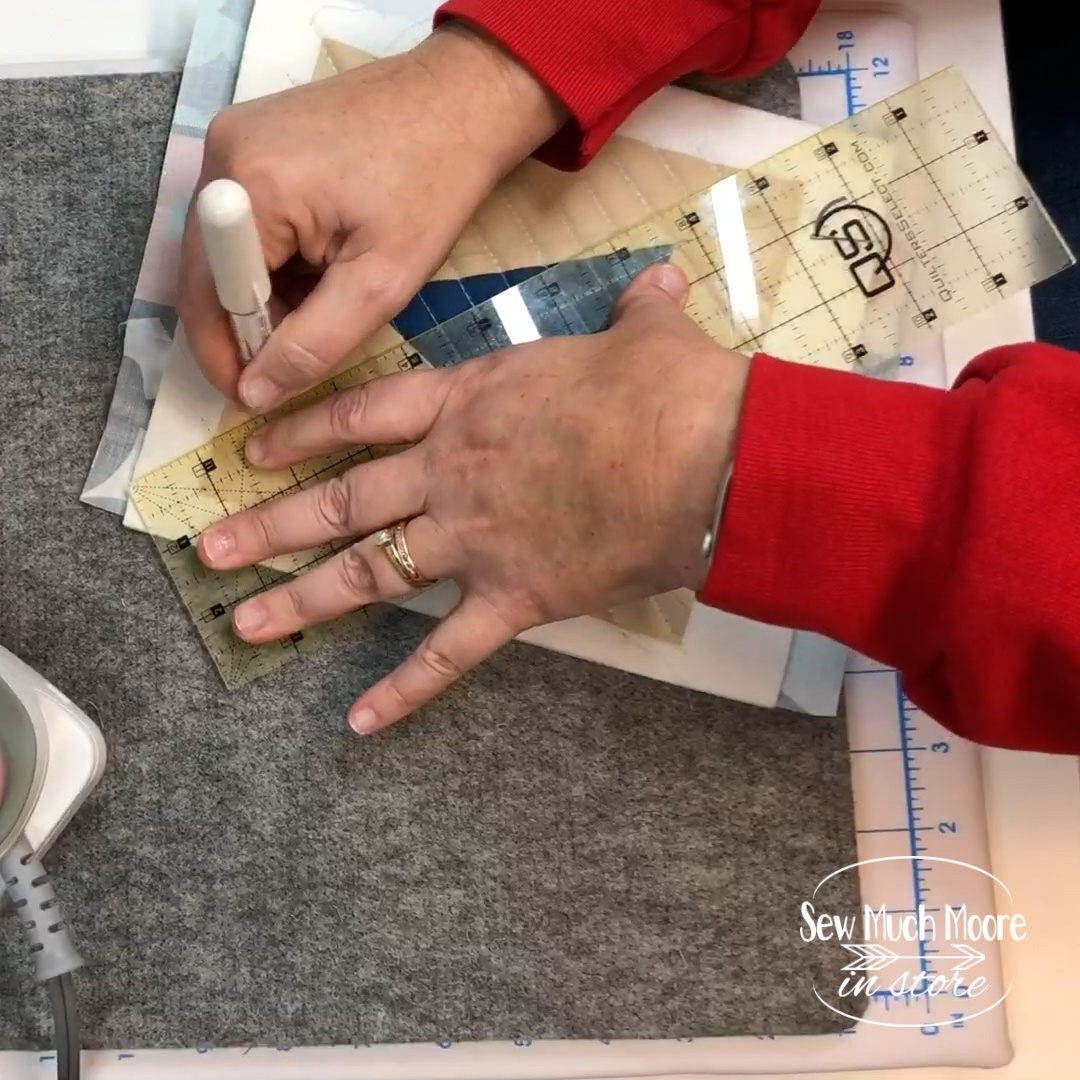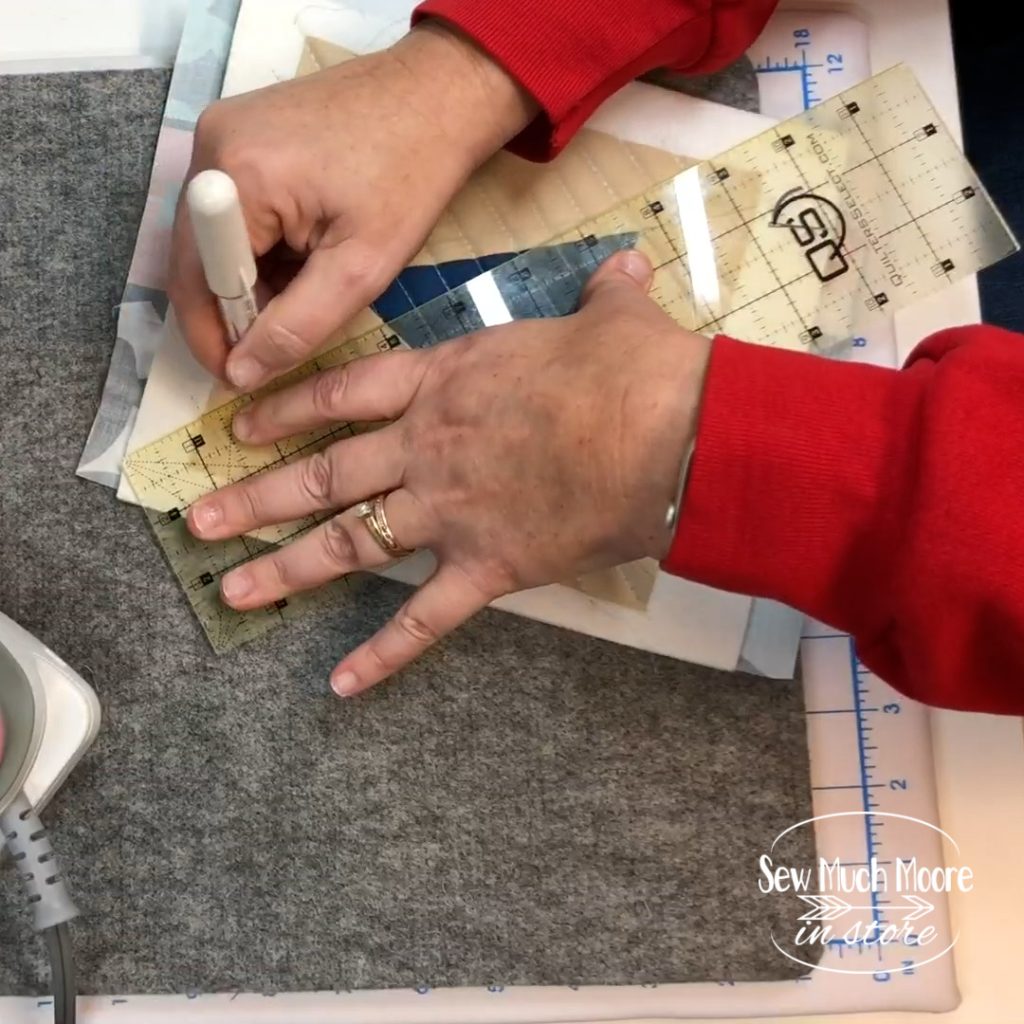 Trimming and Binding the Quilt Block
Once you finish quilting, you will trim away the excess foam and backing and prepare your Quilted Christmas Tree Coaster for binding. You can use the same binding fabric as your backing fabric.
If you need to more tips and tricks on how to bind with this technique, head over to check out THIS ARTICLE that showcases this in depth.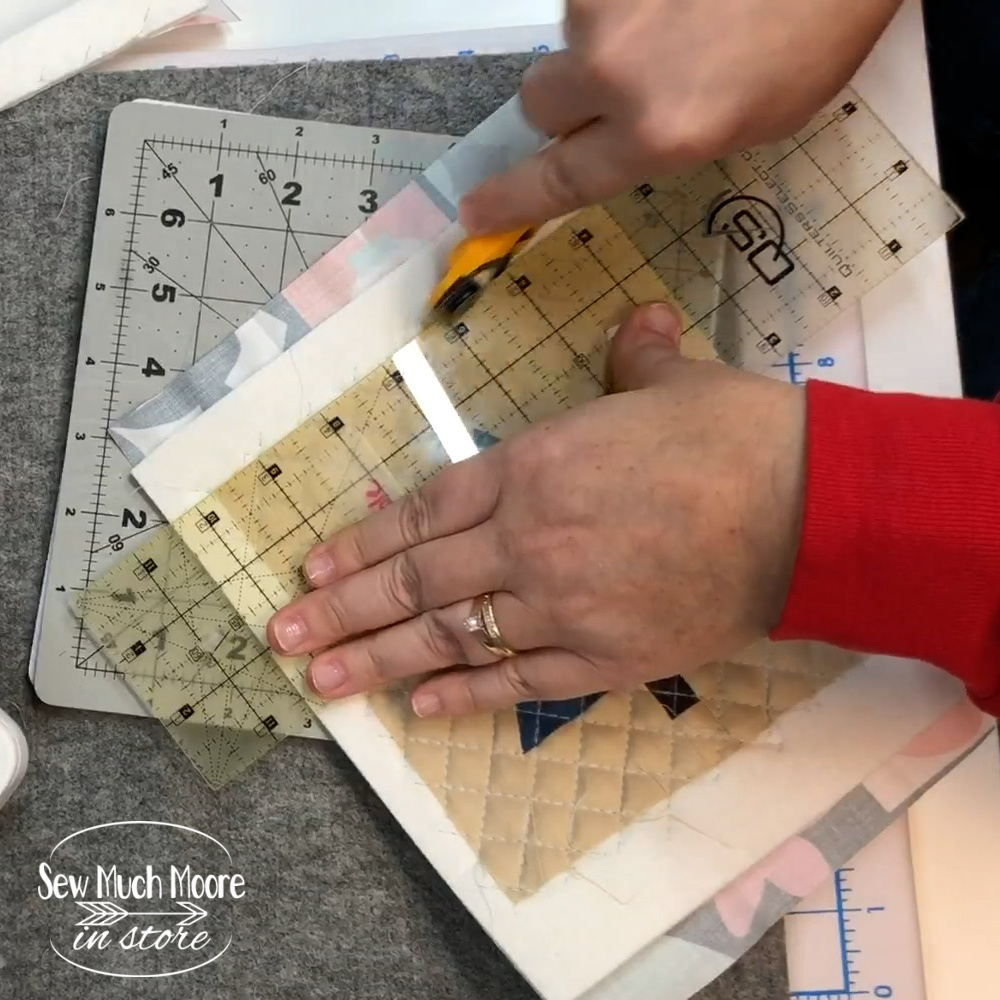 Binding your Christmas Tree Coaster
You can finish up the binding in a quick manner by just enclosing the raw edges with a simple fold. After securing that with stitches, then you can press the binding away from the coaster, and ensure that your corners are snipped before sewing your binding down.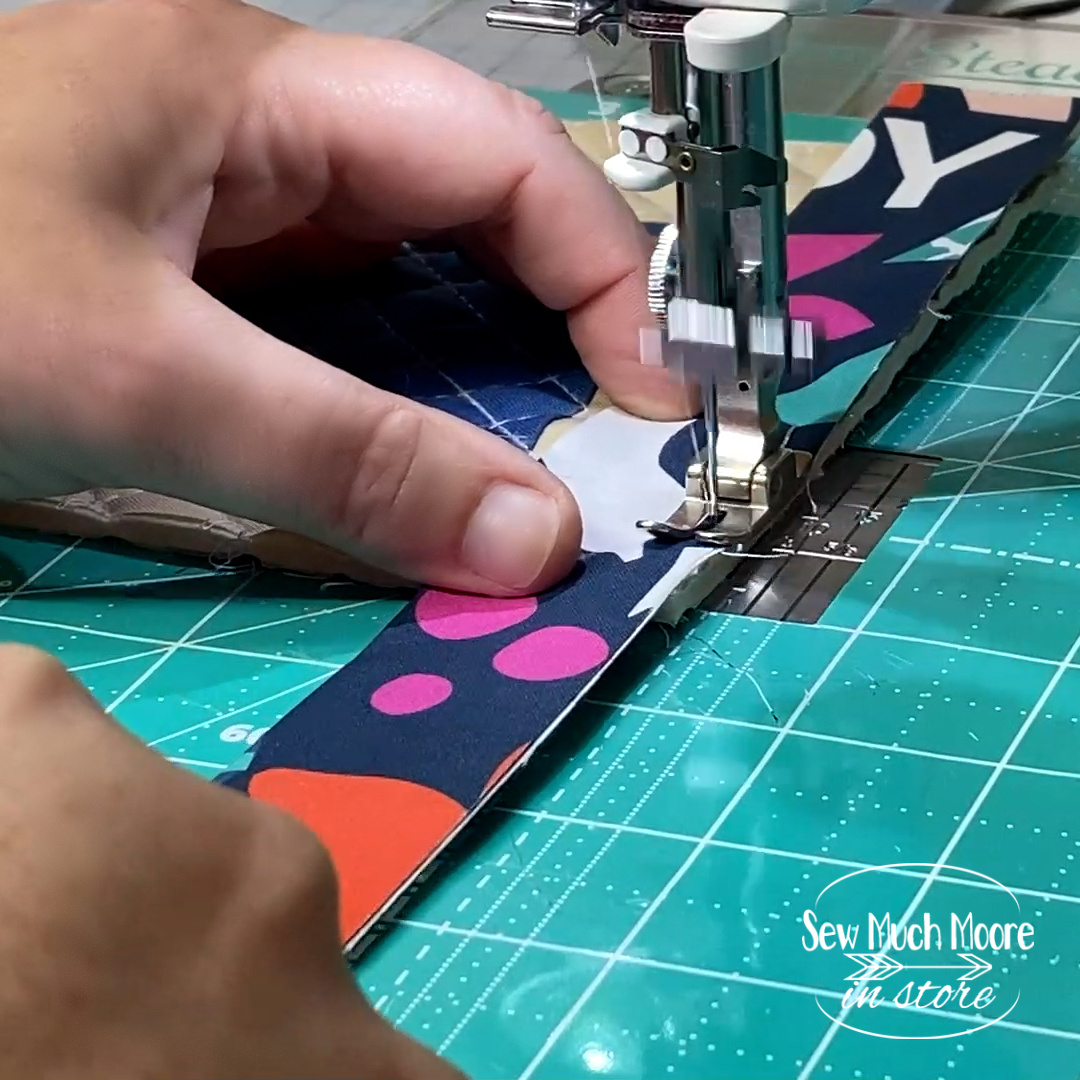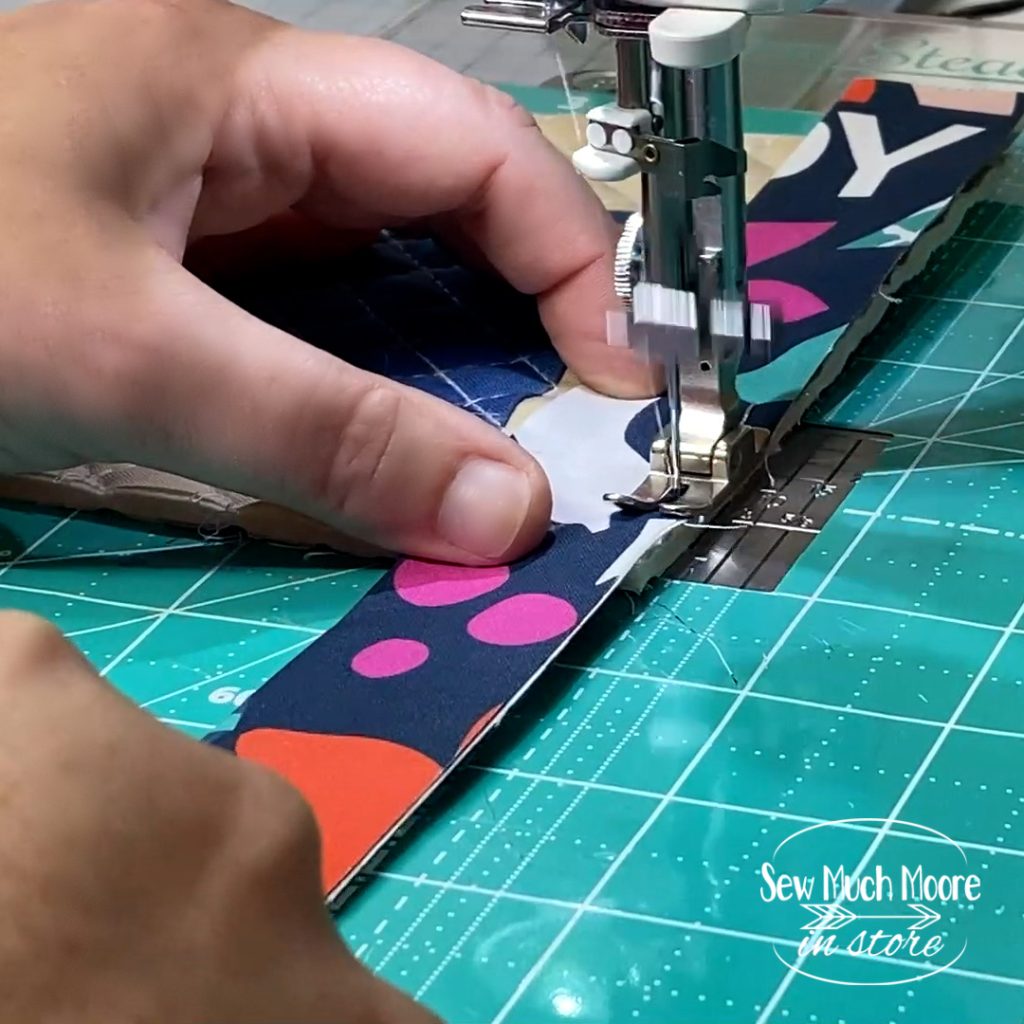 Finishing your Christmas Tree Coaster
You can either finish your binding by machine or finish your binding by hand. It's completely up to you! I think these make super cute gifts and I can't wait to see the Christmas coasters that you make.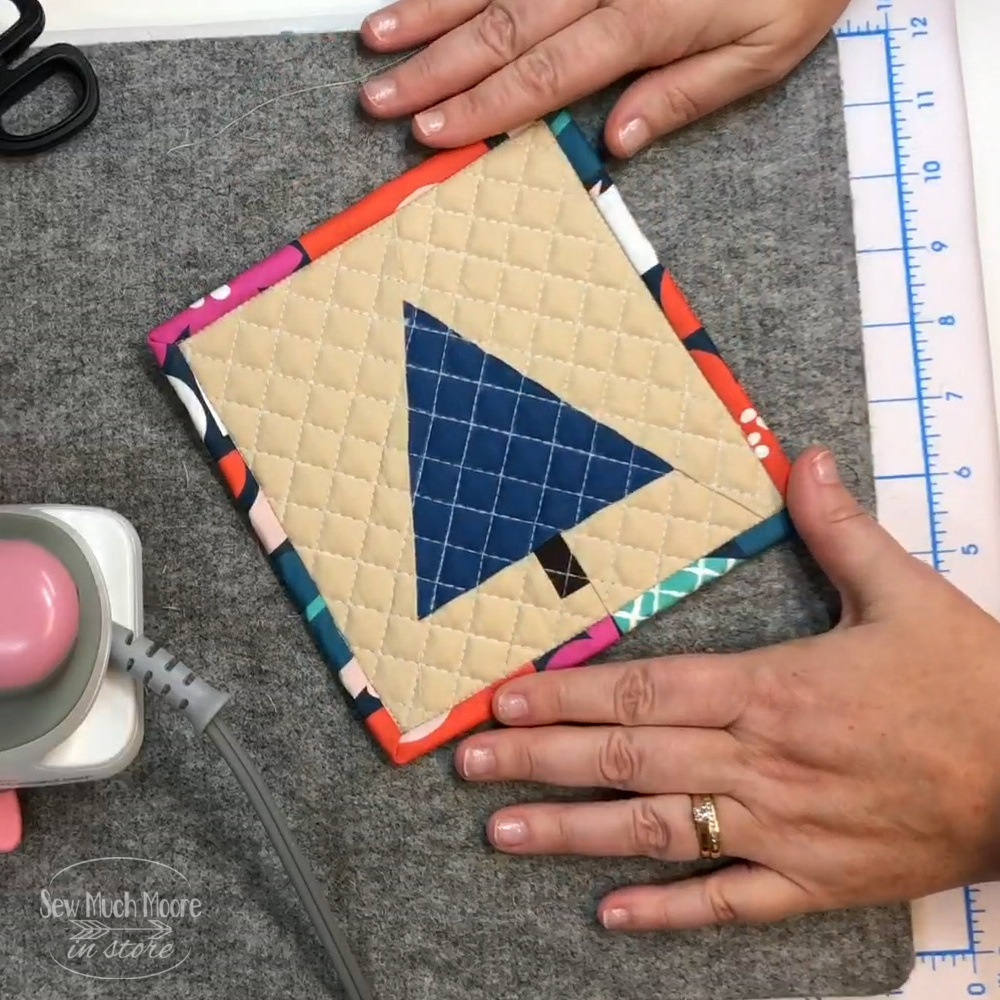 Watch the Video
See how simple and fun this project can be! Watch the video tutorial and make these Christmas Tree Coasters for everyone!