The KCRQF (Kansas City Regional Quilt Festival) was a 3 day Quilt festival, located in the Kansas City area.  On Thursday and Friday, I worked in the Juki Booth, which was hosted by my very own local dealer, Quilter's HQ in Olathe KS.  There is a special place in my heart for Joan and Robert, as they sold me my first Longarm, the Juki J-350S Sit Down model. I also purchased my TL-2010-Q as well as a Serger/Coverstitch Package for my Mom.
It was a pleasure to work with them at the KCRQF as I demonstrated the amazing Juki quilting and sewing machines. I used simple swatches of quilt sandwiches to showcase the Juki J-350 Sit Down and also demonstrated the Quilt Automation on the same machine (which can transition from a table to a frame).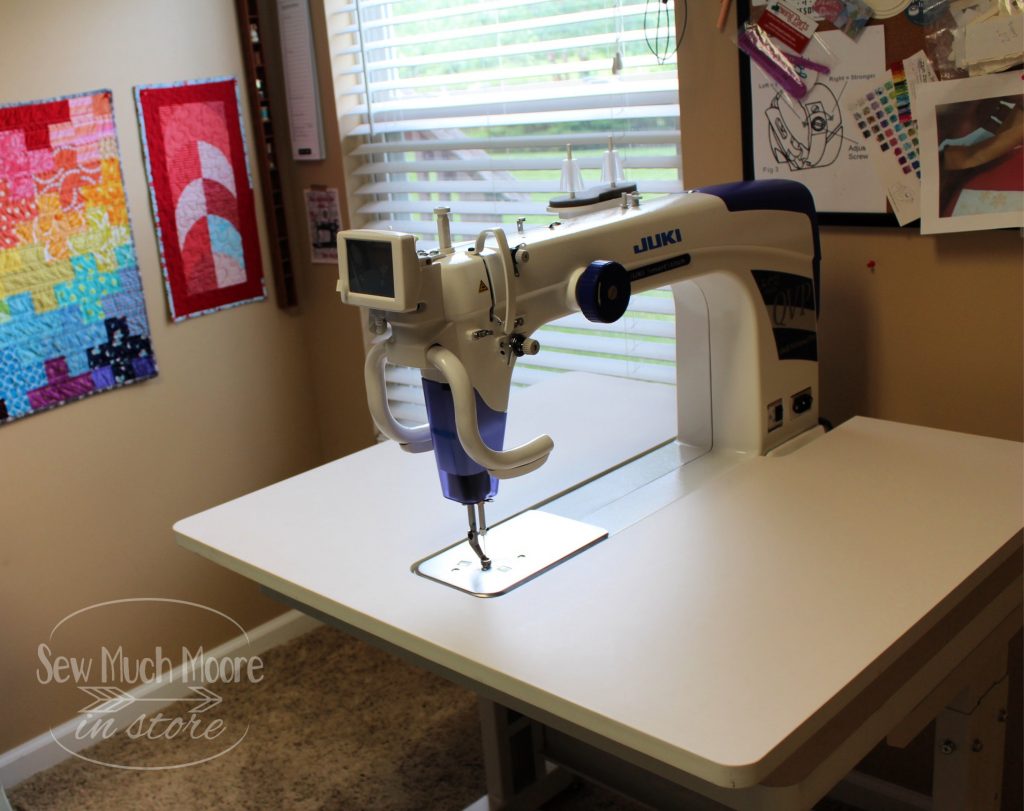 KCRQF Vendor Floor
I came back on Saturday with my Mom, her friend Wanita and my brother's Mother-In-Law Sharon for a day of browsing, shopping and quilt adoration!  Really excited about a huge selection of Christmas themed Fat Quarters that I found and then quickly tried out with my newest table runner pattern – Tannenbaum Table Runner. I also nabbed a fun project that I plan to work on in August at an upcoming family quilt retreat. This is a Fused Raw Edge Applique kit and Marker Set that I purchased from Doris Deutmeyer.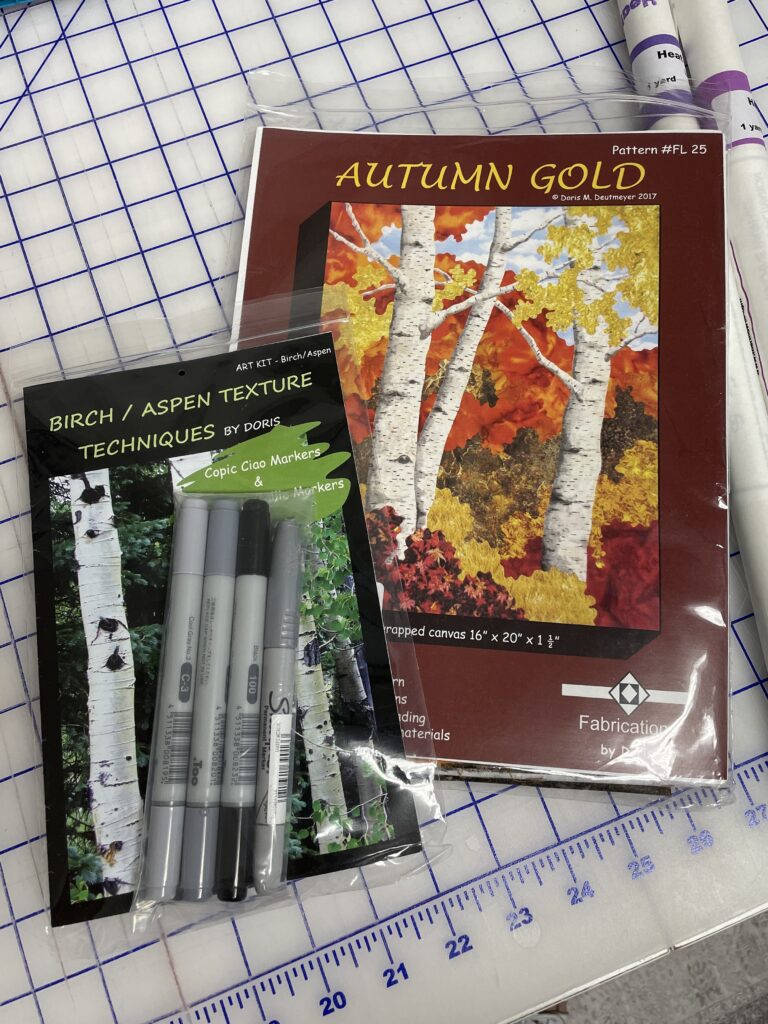 Fractal Patchwork in the HOUSE!
I spotted my Fractal Patchwork quilt, hanging in the Fabric Chic booth.  They are the first shop to sell my Fractal Patchwork pattern (since I got them back from the printer last week) and they also had kits available!  You can get a kit + pattern RIGHT HERE. I just love my friends at The Fabric Chic!  They have always been super supportive of my business and I try to do the same for them!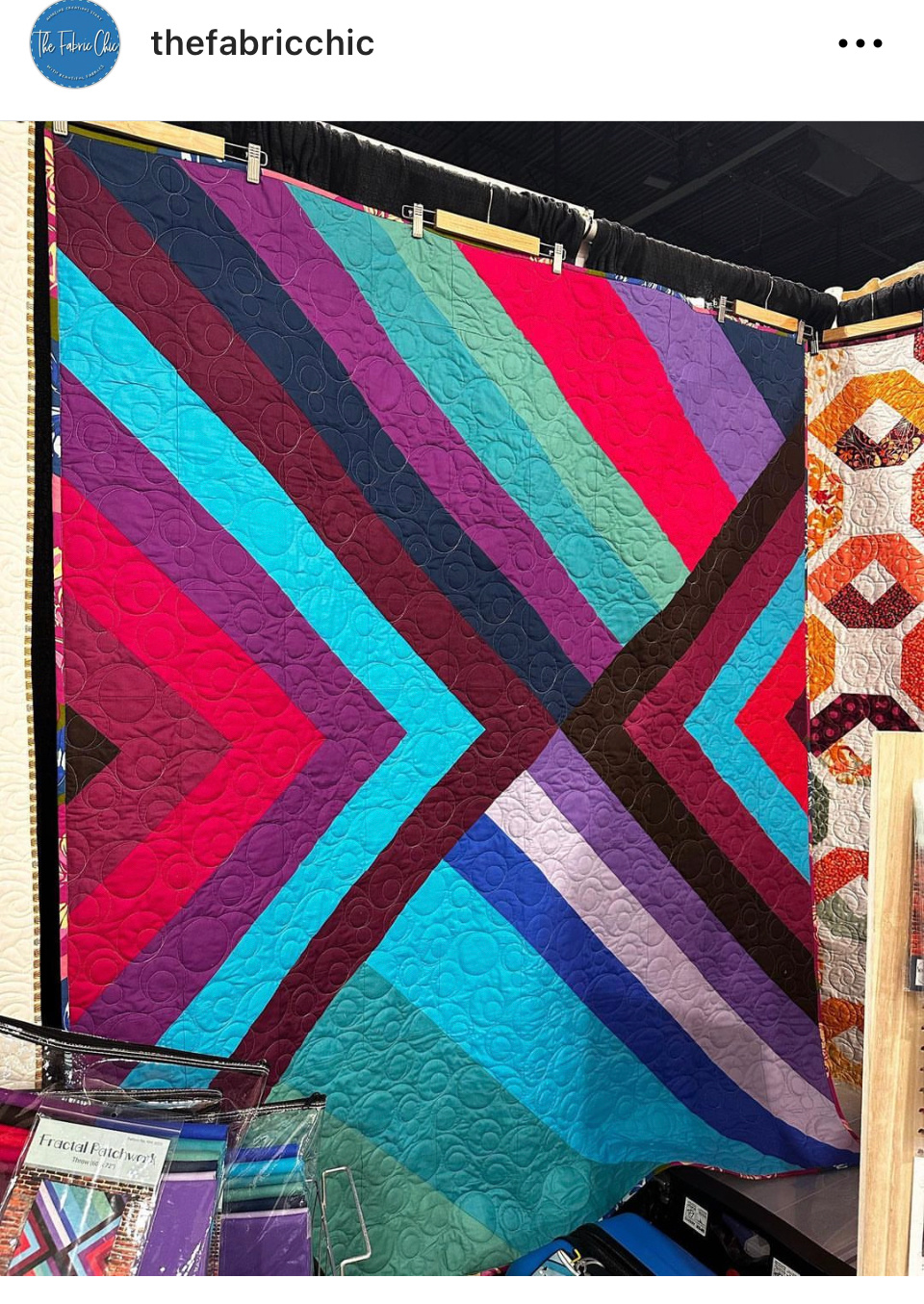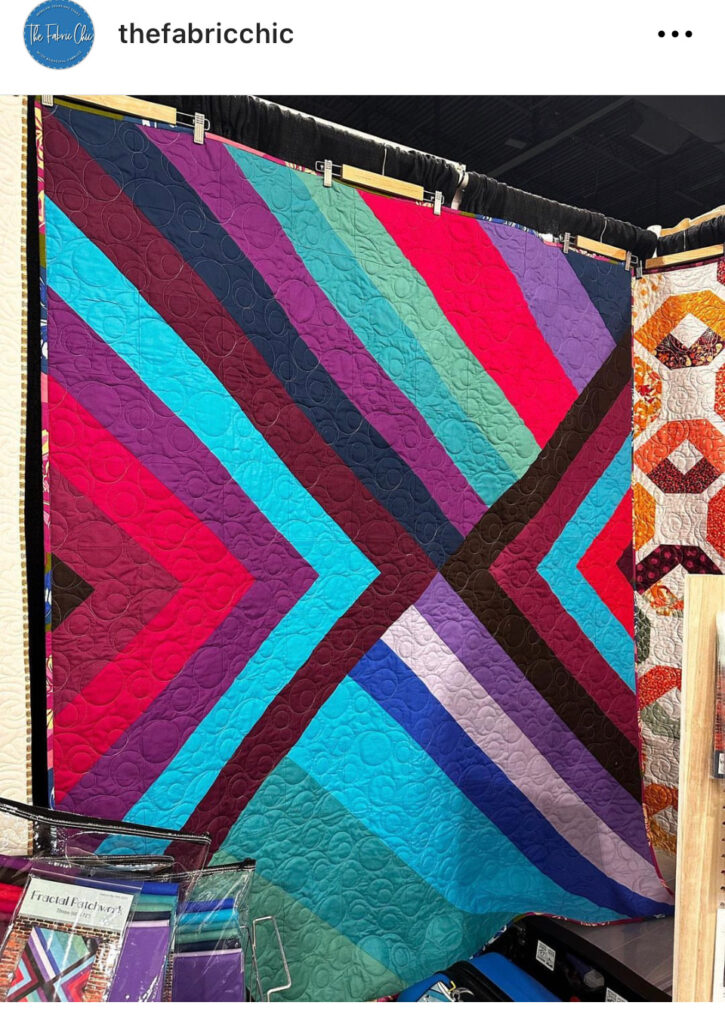 Seeing my Quilty Biz Friends!
While I walked the Show Room Floor, I came across a few more of my friends booths!  That's the beauty of having friends in the Quilty Biz!  They are just about everywhere I go (which is mostly Quilt Shows and fabric shops)!  I stopped by to see Laura Piland with Slice of Pi Quilts.  Laura was a recent Guest for the Quilt Block Club.  She shared her story with the members of Quilt Block Club and also some really interesting stories about what she does (besides be an amazing quilt pattern designer!).  I also got to chat with Jenifer and Trish with Everyday Stitches as well as Amy Barickman with Amy Barickman Studios.  All really inspirational business woman and I hope you visit their websites to learn more about each one!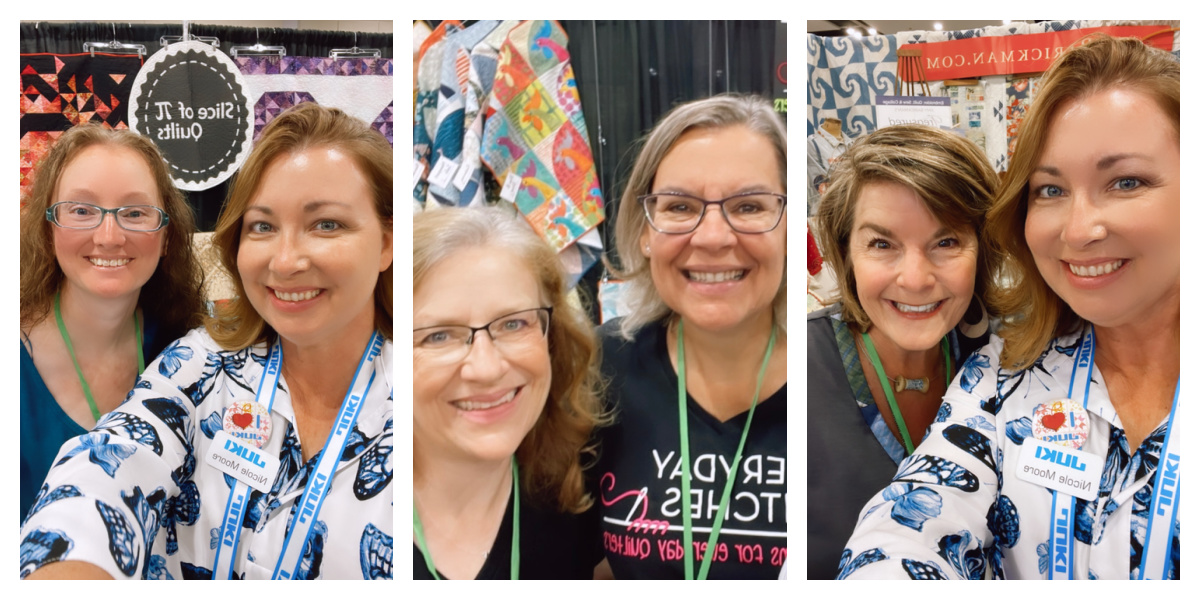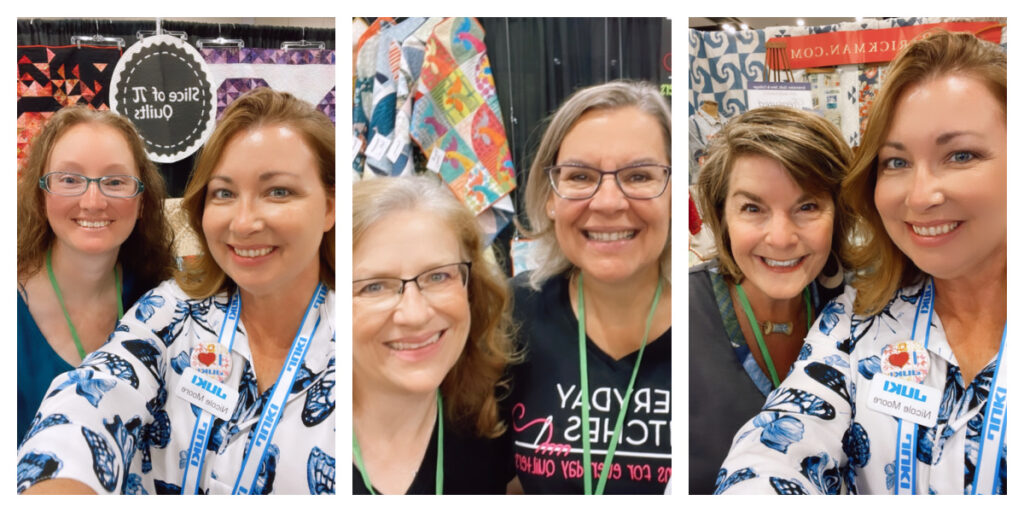 Favorites from the KCRQF
I took a stroll through the Quilt Show and snapped some pictures of my favorite quilts.  There were so many that I did not include in this post (because there were so many quilts in the show)!  Whenever you get a chance, I highly encourage you to attend a quilt show!  These are always full of inspiration and talent!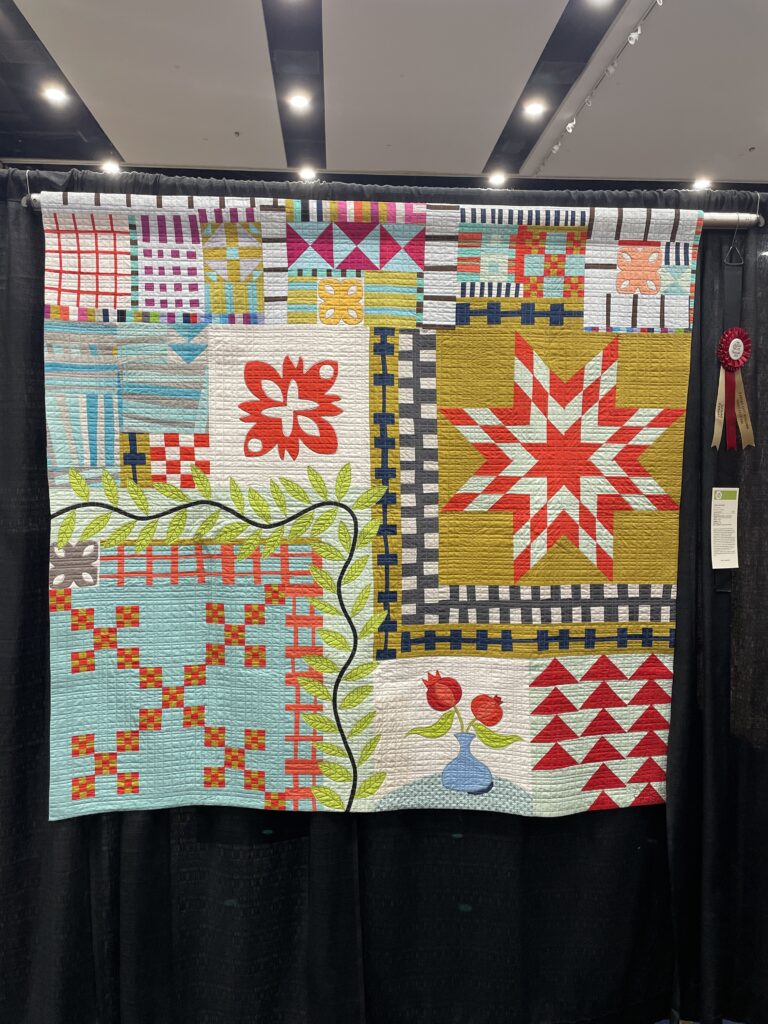 Quilt Show Winners
We extend our sincerest congratulations to the esteemed winners of the Best of Show in the 2023 KCRQF Quilt Show! In the Artisan Division, Paula Dornenburg's captivating quilt, "A Legacy Intertwined," quilted by Janice Brown, has secured the prestigious title of Best of Show. In the Masters Division, Janet Stone's mesmerizing creation, "An Angel Watching Over Ewe," beautifully showcases her quilting prowess and has rightfully claimed the Best of Show award. These exceptional quilts have left a lasting impression, showcasing the incredible talent and creativity of their makers.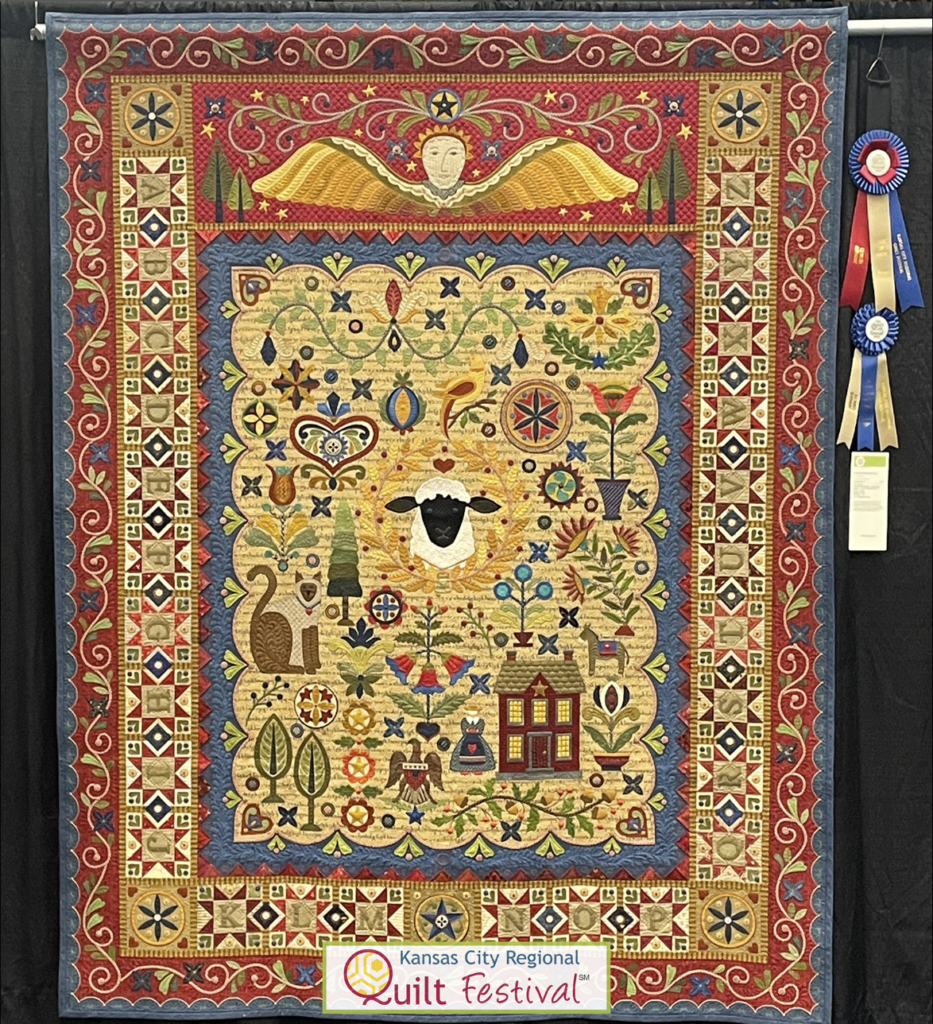 I hope to see you at an upcoming show! Stay in touch and see where I will be next by visiting my EVENTS PAGE!