Have you ever needed a quilt block that wasn't quite Holiday specific, but still works throughout the entire winter season? This is what I love about the Pinetree Forest Quilt Block! Let me tell you about this versatile foundation paper pieced pattern so you can make one (or several) for yourself and others!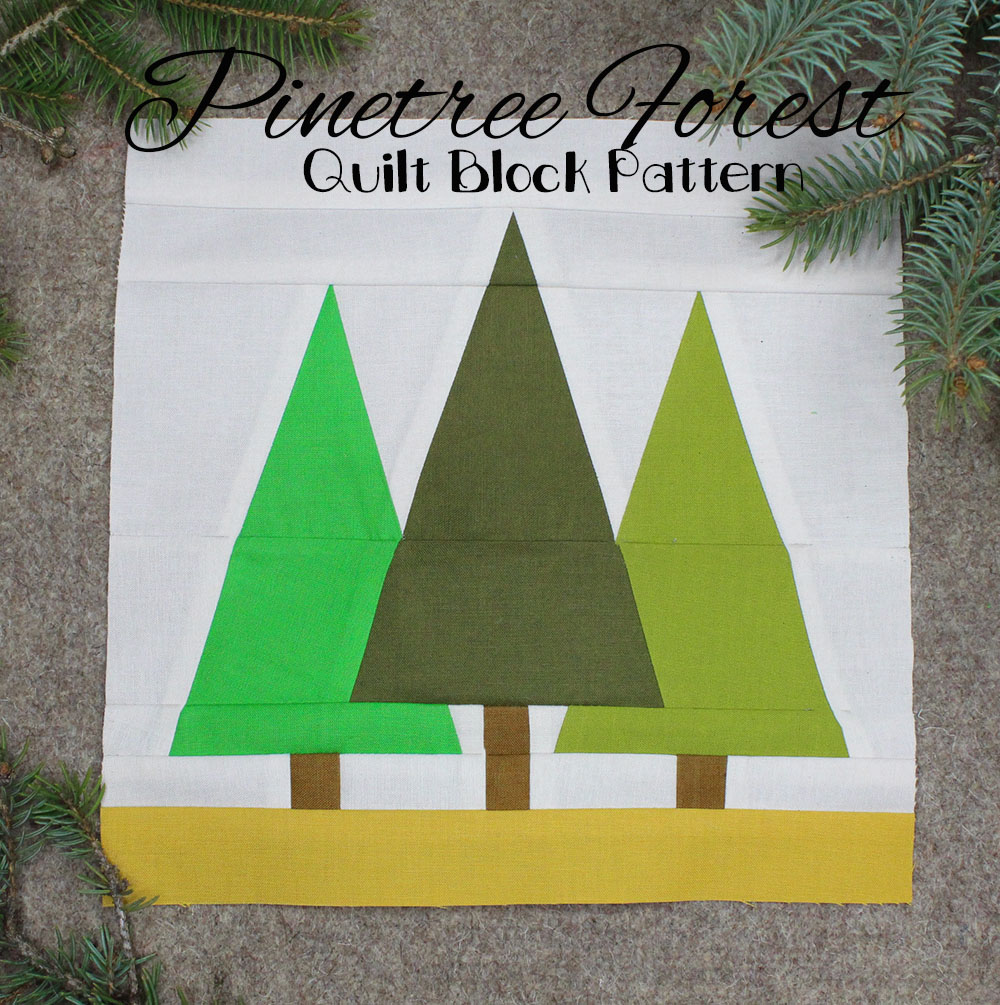 Materials List
Various fabrics for the three trees
Background fabric
Tree trunk fabric
Ground fabric
Supply List
Making the Quilt Block
The construction of this quilt block is pretty straight forward and can be easily accomplished by the confident beginner. If you have never tried foundation paper piecing before, I recommend watching my YouTube video to help you understand the basics of this technique. You can also try your hand at this simple pattern to get your feet wet.
The Pinetree Forest Quilt Block pattern includes a Coloring Page, which is useful to help you determine what colors you like and also to help you keep track of which fabric to use for which piece. I like to attach my tree fabrics to each tree to help me remember which color I am using for each Pinetree.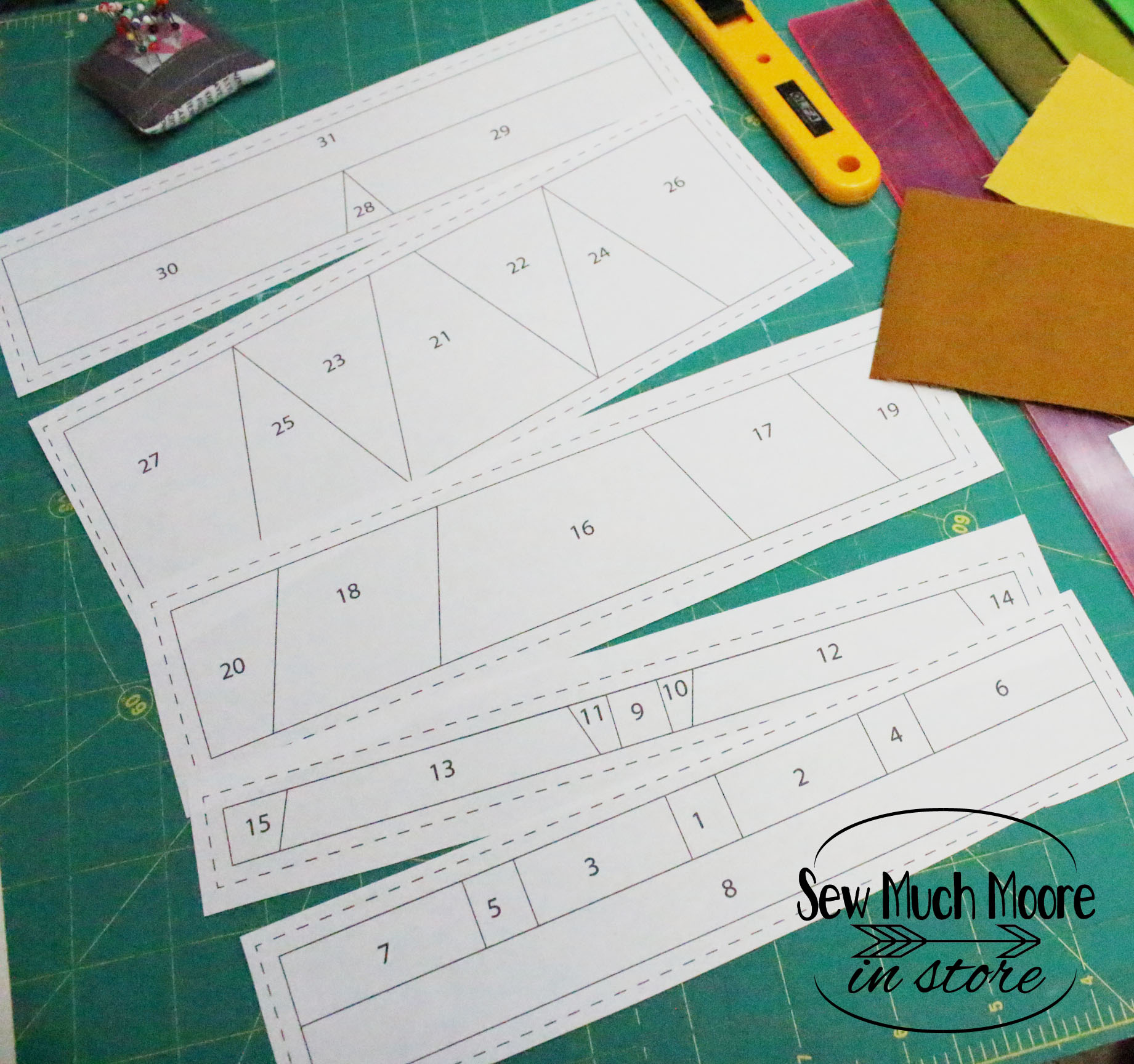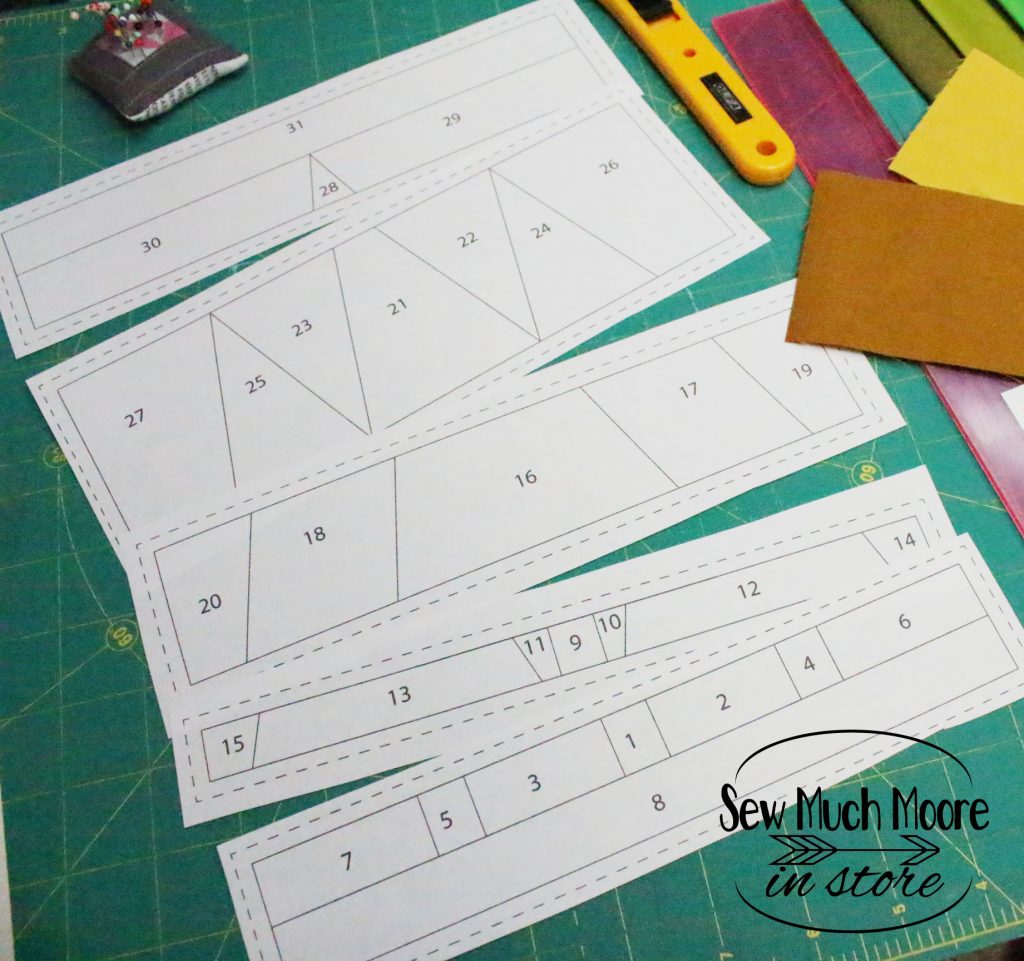 The pattern is sectioned into 5 "strips" for easy assembly. I highly recommend printing your pattern on special paper and also using the Add-A-Quarter Acrylic Ruler. These two products will make quick and accurate work of any foundation paper pieced project!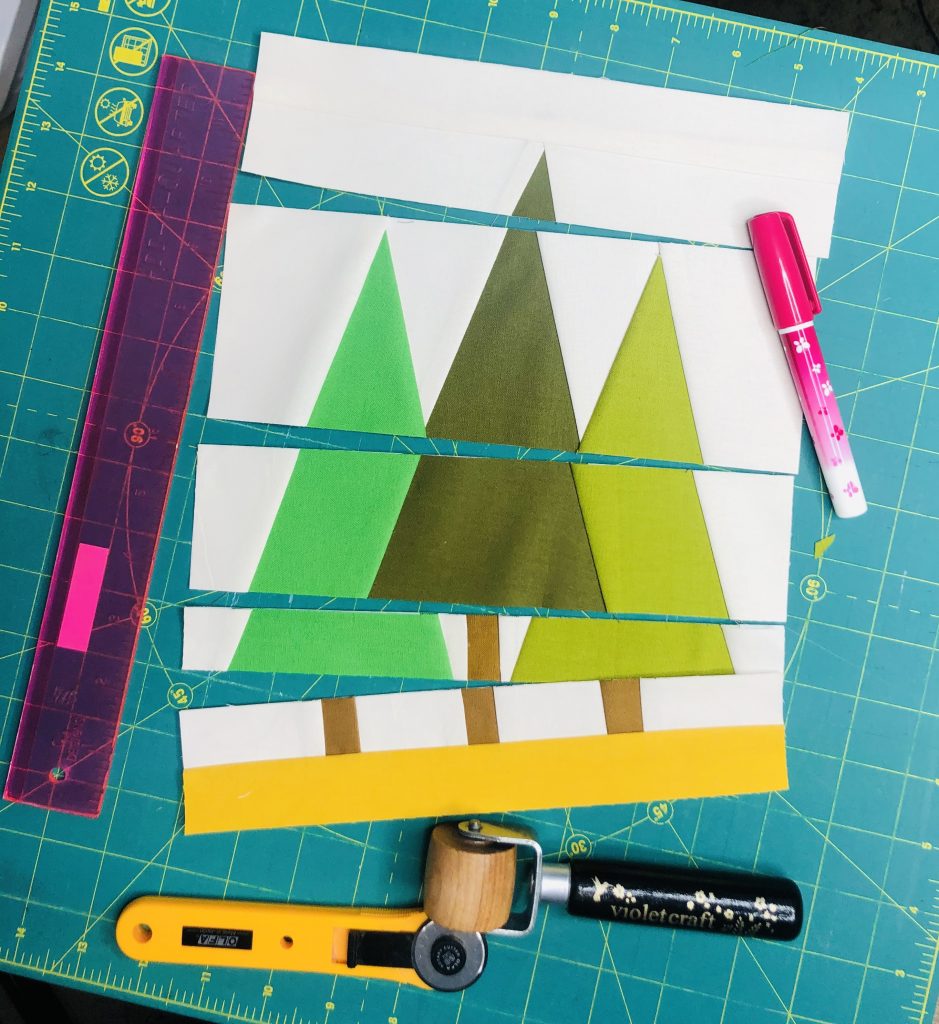 Once you have your sections trimmed, you simply sew each section together. I have found that leaving the paper on for the section assembly will help to keep your pieces properly aligned.
Finishing your Quilt Block
Once you've completed the assembly of your Pinetree Forest Quilt Block – the sky is the limit on how you want to use it! I will probably make a few more of these and use them as the focal points of some throw pillows on my living room couch! I can leave them out until it's time to decorate for Valentine's Day!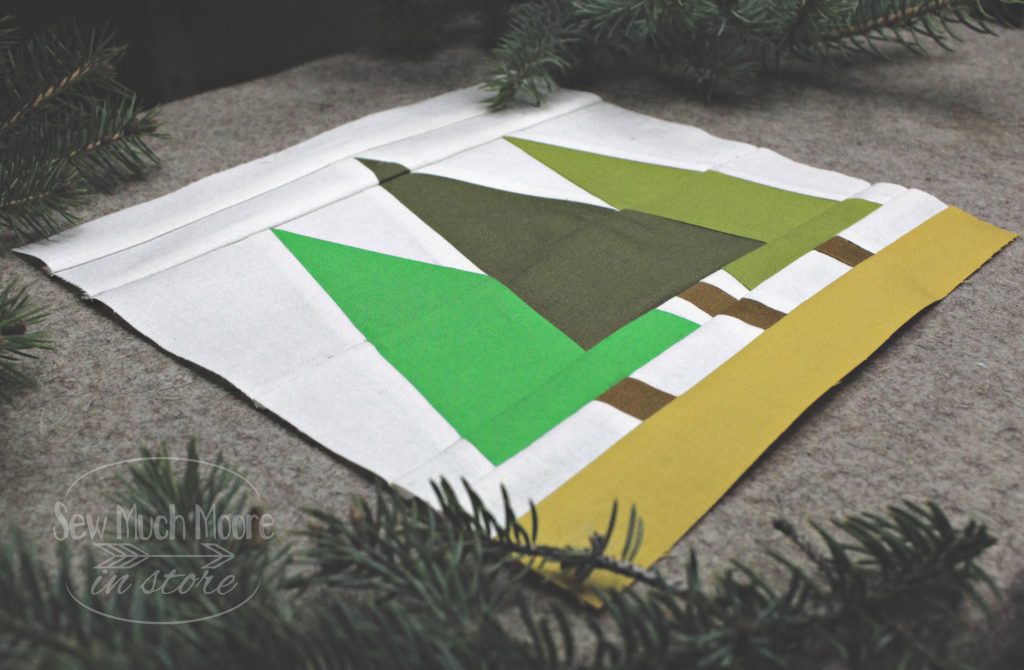 Leave a comment below on how you will incorporate your Pinetree Quilt block into a project. Some ideas off the top of my head would be to make several in a row for a lovely winter scene table runner. You could make a single block as a nice table topper or make several to create a Pinetree Forest Quilt top!
I hope you enjoy making the Pinetree Forest Quilt Block!
Happy Quilting!