When it comes to fall, everyone loves the changing colors, the crisp air, and, of course, the warm, inviting meals shared with family and friends. What better way to elevate those moments than with your very own, handmade Maple Medley Mats? Choose your favorite pattern format!
Designed with beginners in mind, these placemats bring a splash of autumn to your home decor or Thanksgiving table without requiring a ton of time or complex techniques.
Easy As Pie—Or Should We Say Pumpkin Pie?
The Maple Medley Mats measure 19″ x 13″ and are perfect for those looking to dip their toes into the world of quilting. All you need is a selection of fat quarters and some additional yardage, and you're good to go.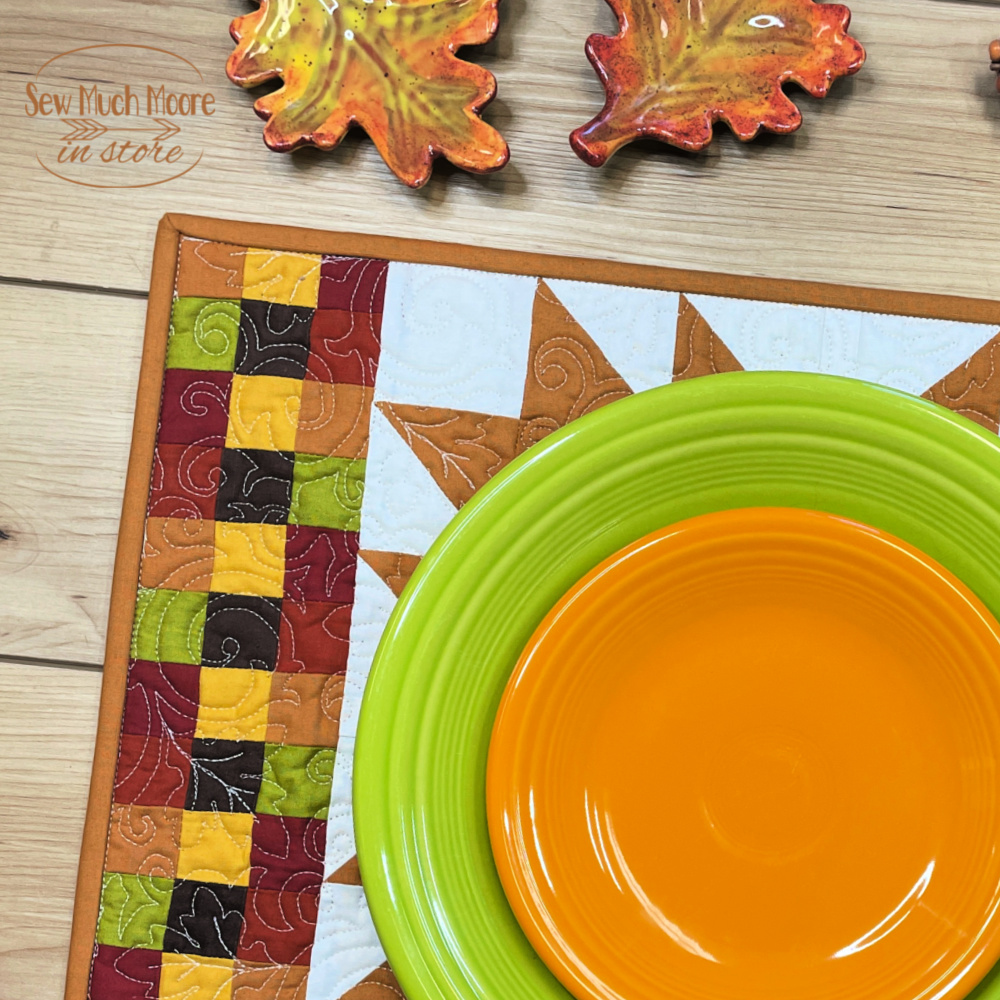 Seriously, it's that simple. And if you're wondering where to grab some top-notch fabric, look no further than my online shop where I used the fall solids bundle and linen for the background of my sample mats.
Maple Leaf Block: A Timeless Favorite
The centerpiece of these mats is the classic Maple Leaf quilt block, which adds an autumnal feel to any space. Composed of half-square triangle units, a few square blocks, and a stem unit, this block is straightforward and quick to assemble. You won't get bogged down in complicated techniques; we're talking basic patchwork here.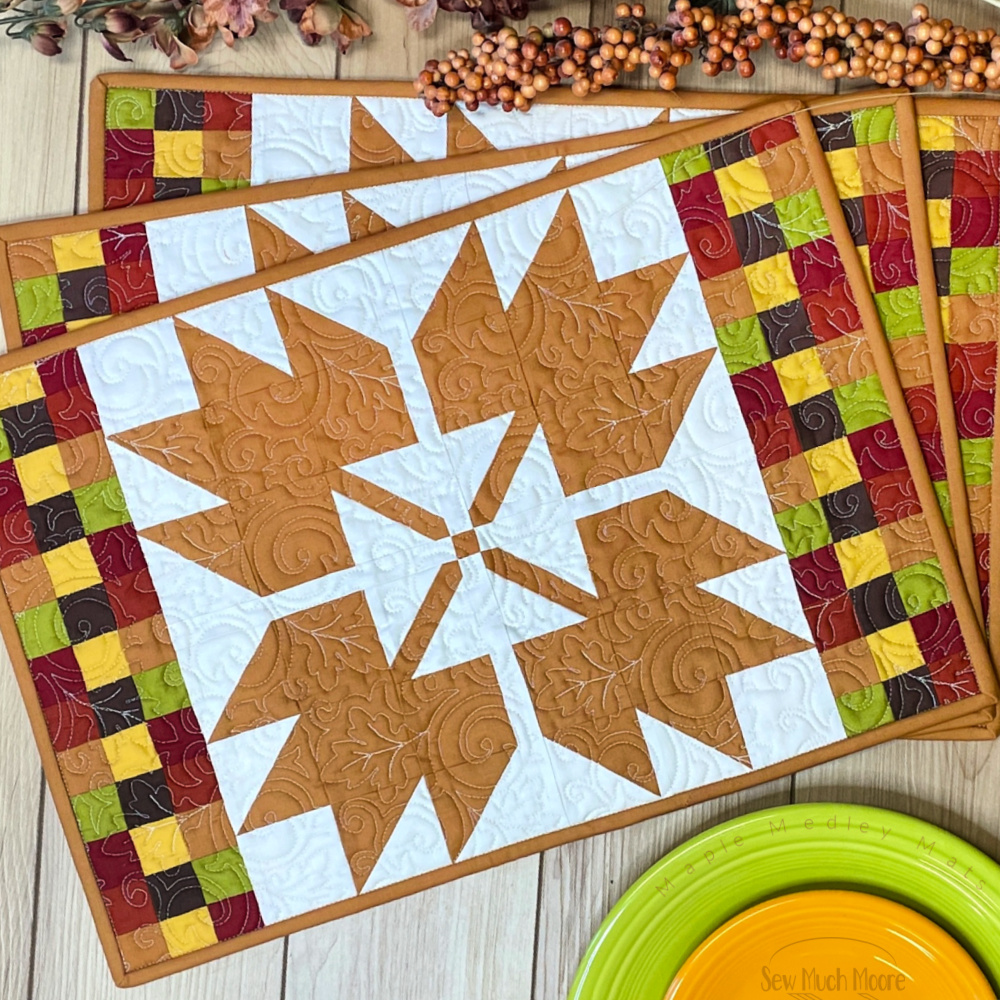 Add Pizzazz with Accent Strips
Okay, let's talk about those accent strips. They might look intricate, but trust me, they're a breeze.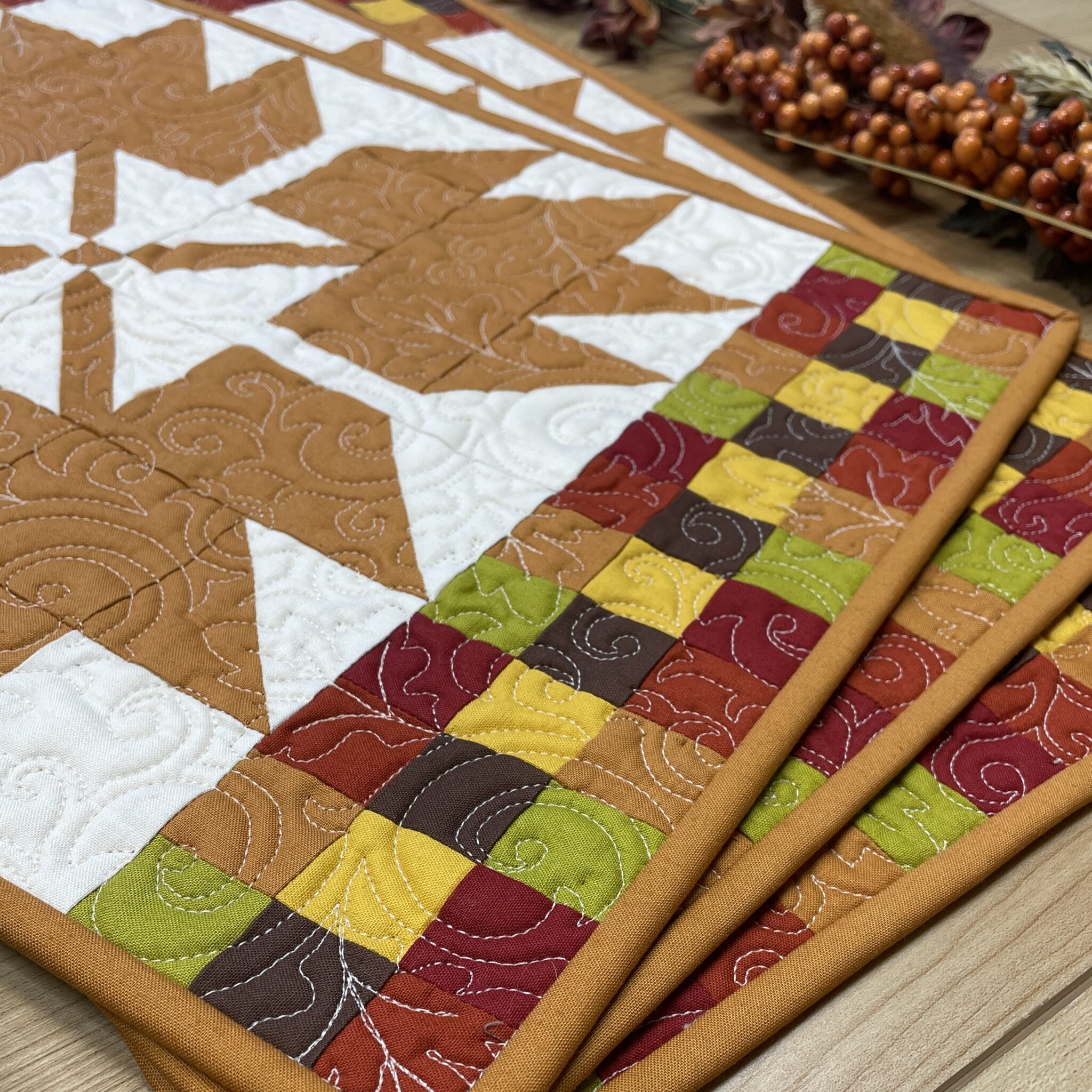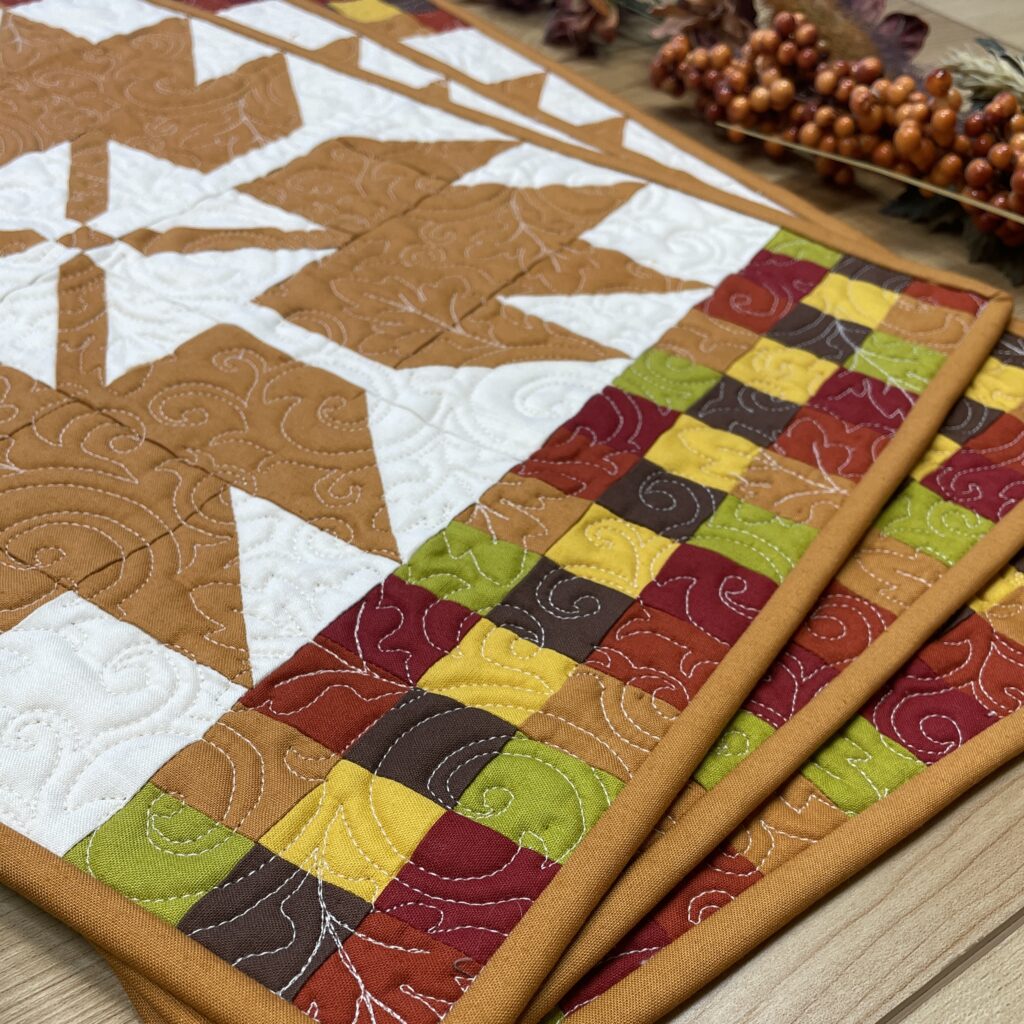 Made from two different strip units, you'll subcut them and alternate their pattern when you sew them together. The technique, called strip piecing, not only looks cool but also saves you a ton of time.
Speedy Assembly and Versatility
With your blocks and strips prepped, putting together your Maple Medley Mats is a snap. It's just straightforward patchwork and some sewing—nothing complicated. And if you're looking to level up your skills even more, check out our on-demand video course on Maple Medley Mats. Our students and Quilt Block Club members can't stop talking about how this video option speeds up their project completion and boosts their confidence!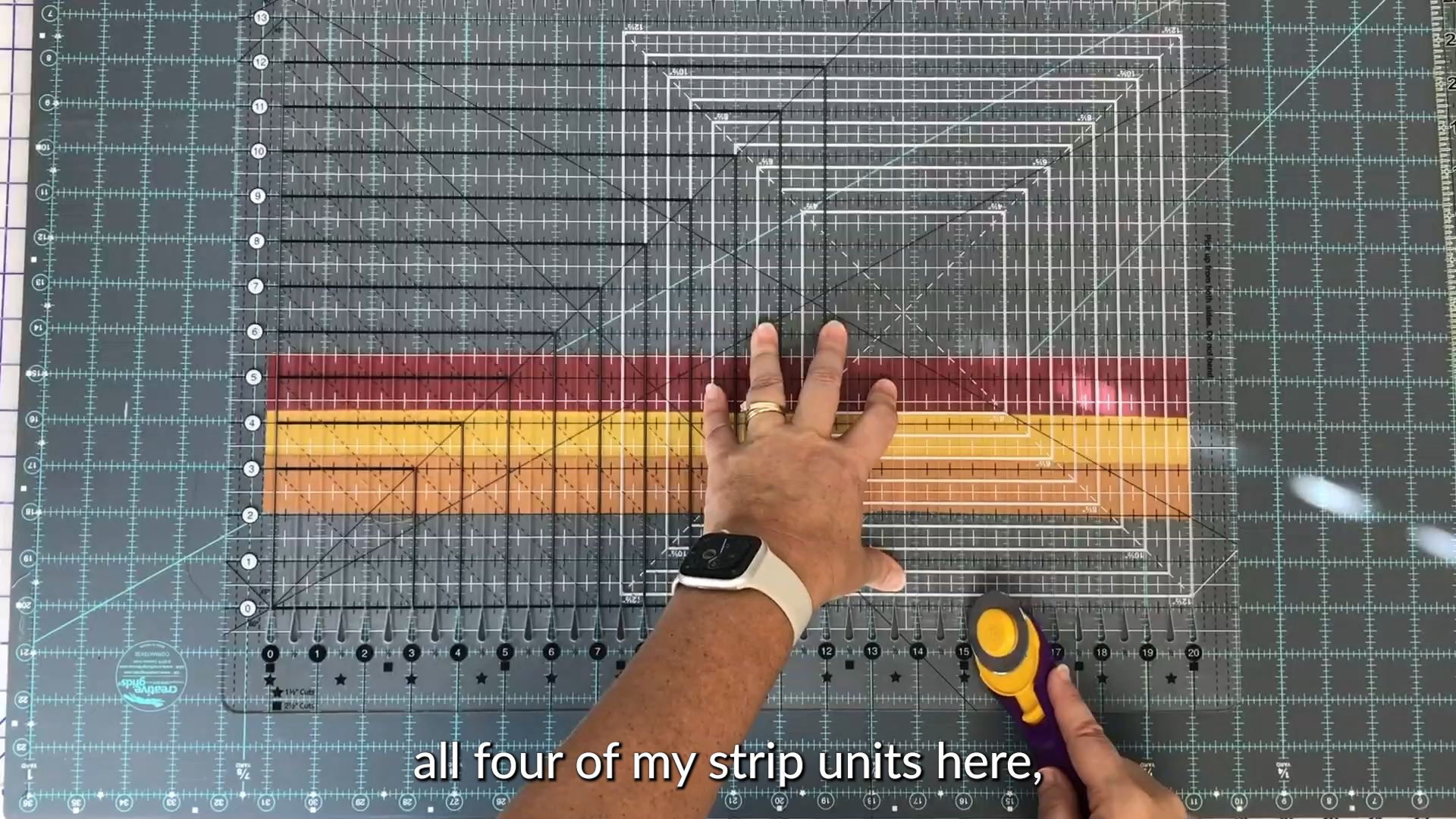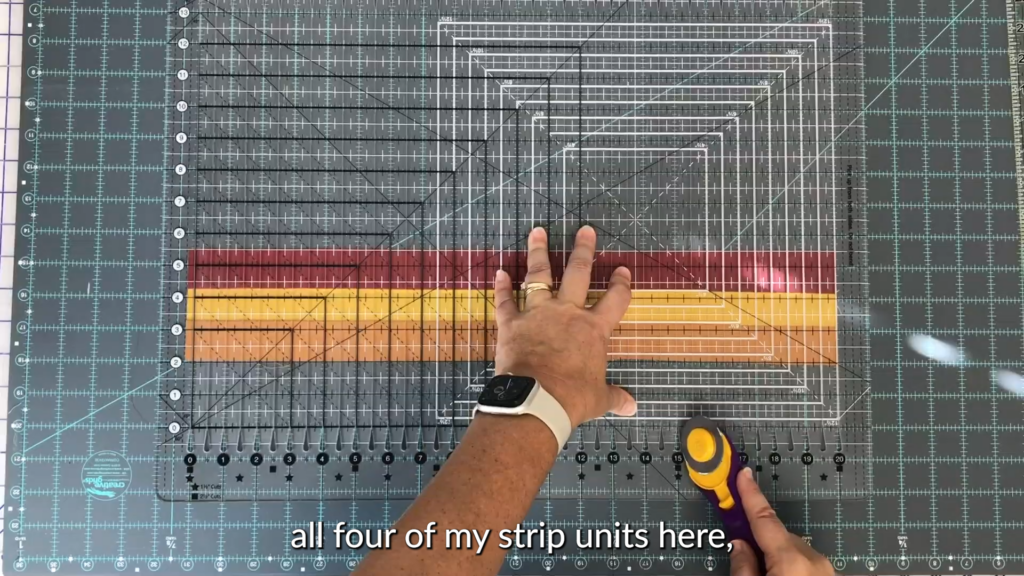 Plus, these mats aren't just for Thanksgiving. Keep them around all autumn long for a touch of seasonal flair. And if you're thinking about gifts, you can't go wrong here.
The Takeaway
So there you have it. Maple Medley Mats offer an effortless, yet stylish, way to dress up your table for the fall season.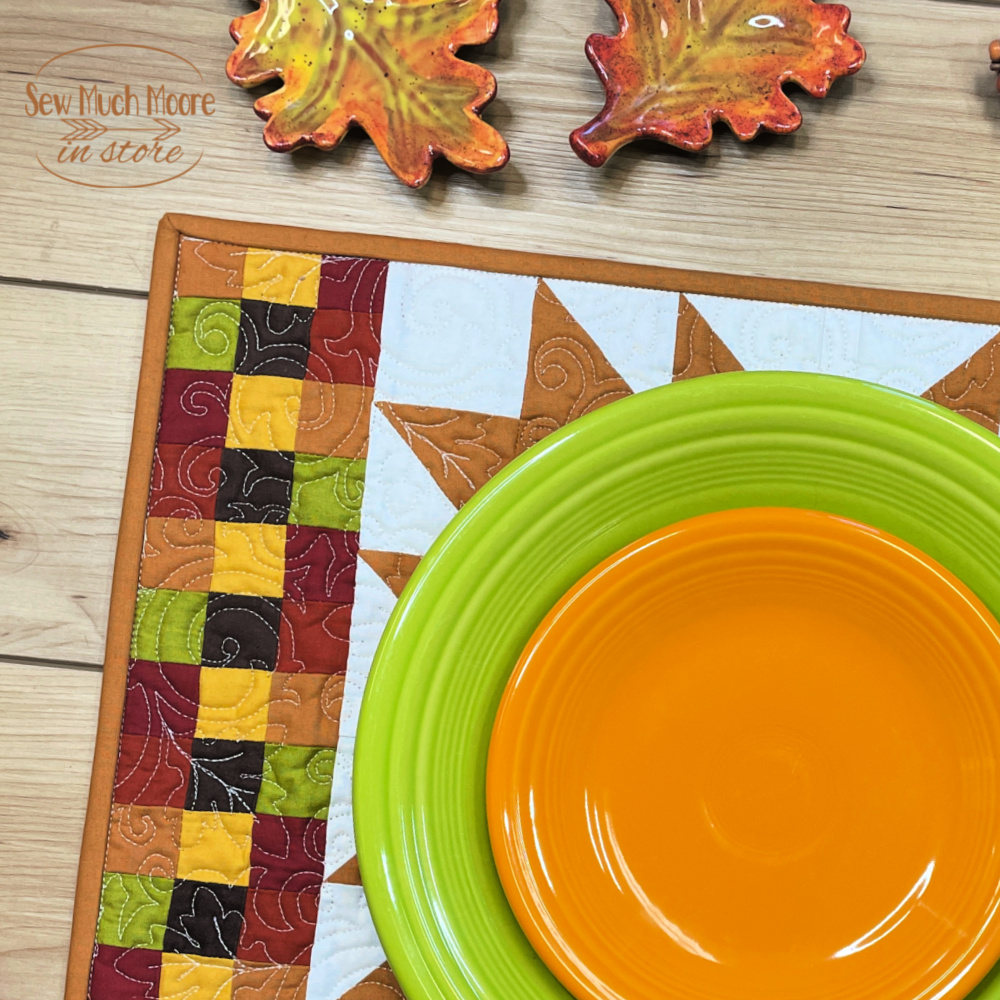 They're quick, they're easy, and they're beginner-friendly. What's not to love? Grab your pattern today and see just how simple and enjoyable quilting can be.