Quilt Block Club October 2023
Hey there, folks! Welcome to the October 2023 Quilt Block Club edition of the Quilt Block Club. This month we've lined up some great content for you—new patterns, helpful video courses, generous sponsor gifts, and an insightful guest interview. We've also got some standout Clubhouse contributions to highlight. So, let's jump into what's been keeping our sewing machines humming and our community buzzing.
Featured Quilt Pattern + Video Course
In the October 2023 Quilt Block Club, we hit the ground running with the Maple Medley Mats pattern, which proved to be a hit for quilters looking for practicality and style in their projects. Using a smart selection of fat quarters and additional yardage, these placemats came to life as both a tribute to the season and a complement to any Thanksgiving table setting. The design is straightforward, featuring simple techniques perfect for a quick sew. With a finished size of 19" x 13", they're an ideal mix of form and function.
Fabric Bundle: Fall Bundle + Linen
Material selection was a breeze with the Painters Palette Fall Fabric Bundle paired with Linen for the background fabric.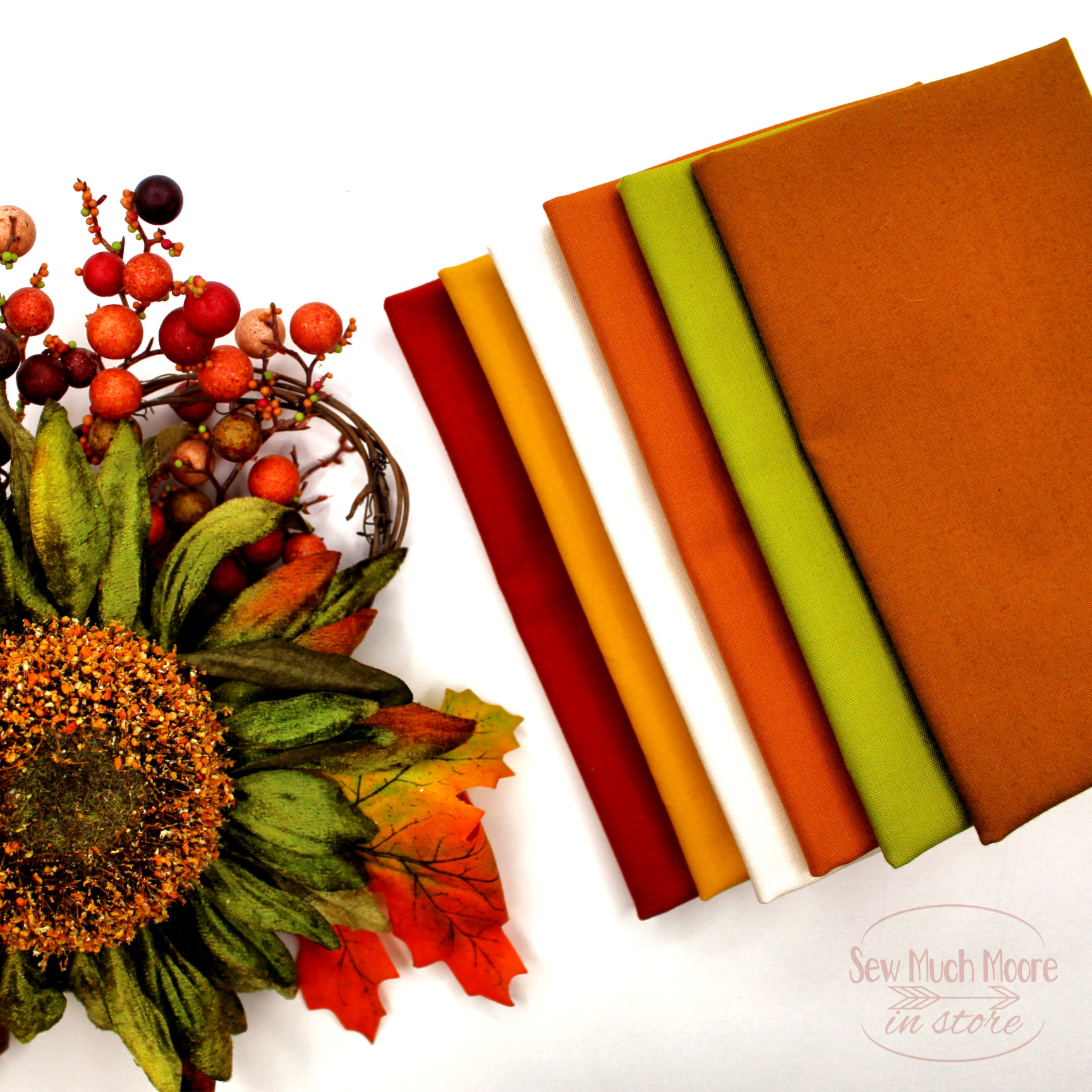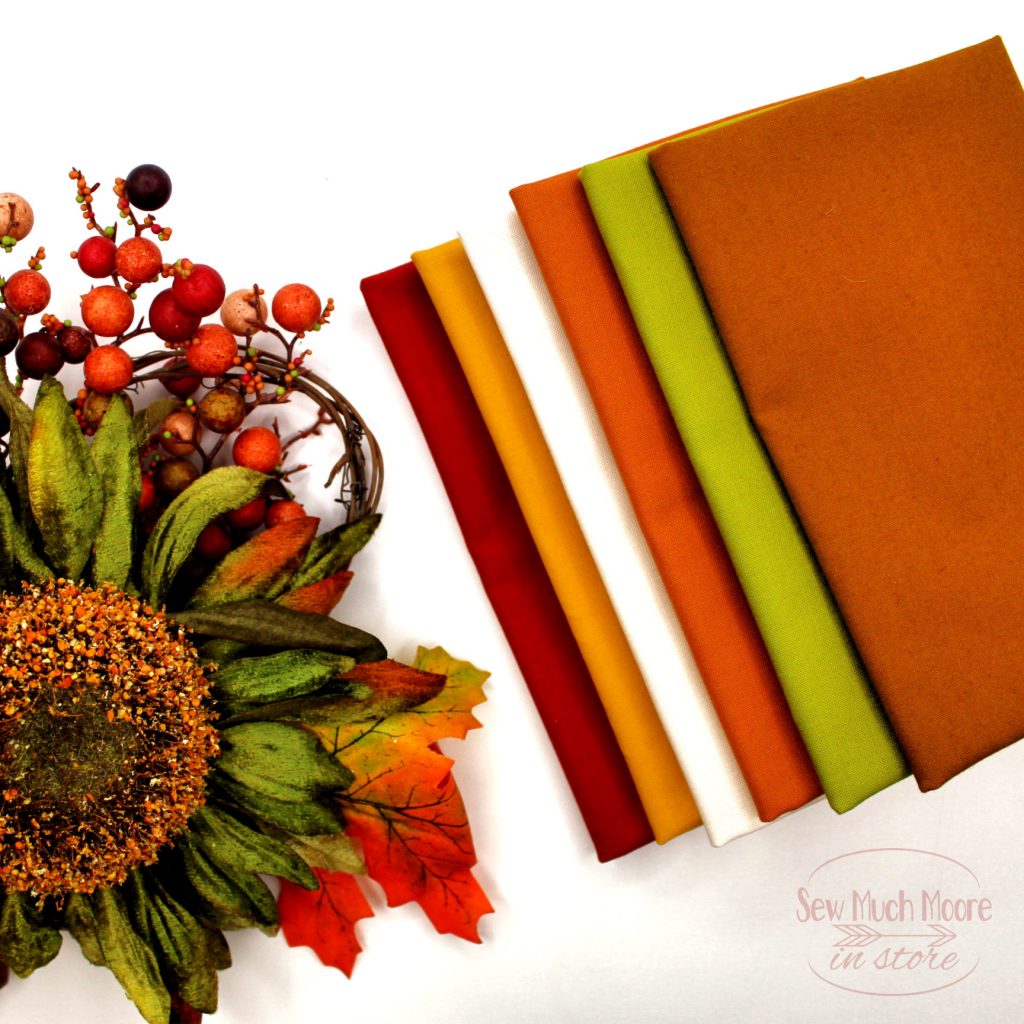 Tailoring the quantity to your project is easy – choose fat quarters, half-yards, or whole yards. It's a no-brainer for those looking to match quantity with need efficiently.
Tools to Make Your Life Easier
Let's talk about efficiency and precision. In the video course, I'll introduce you to some of my favorite tools that will make your quilting journey smoother. Especially, the Stripology Ruler by Creative Grids is your best friend for precise cutting. I also found my Oliso Iron and Seam Roller incredibly handy throughout this project.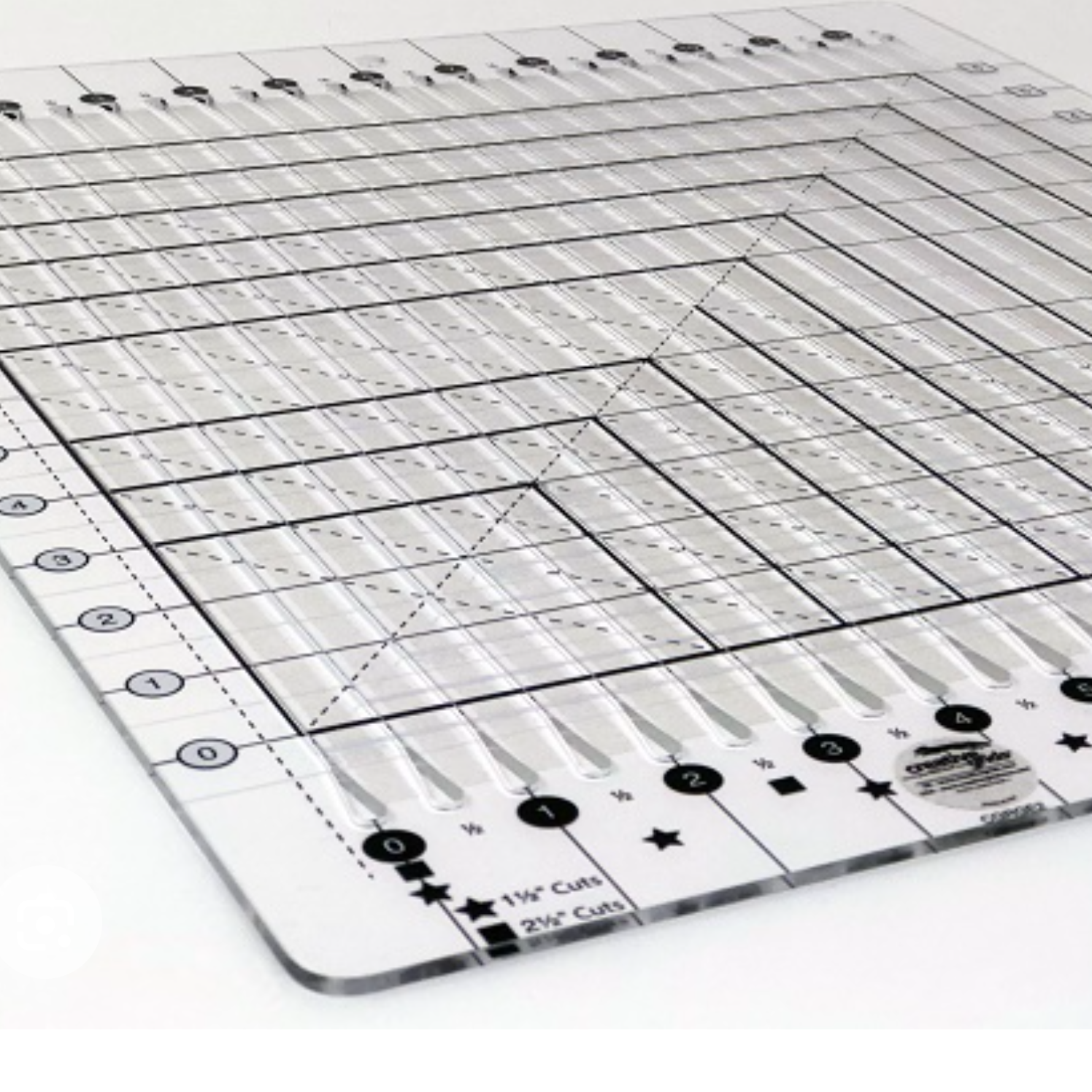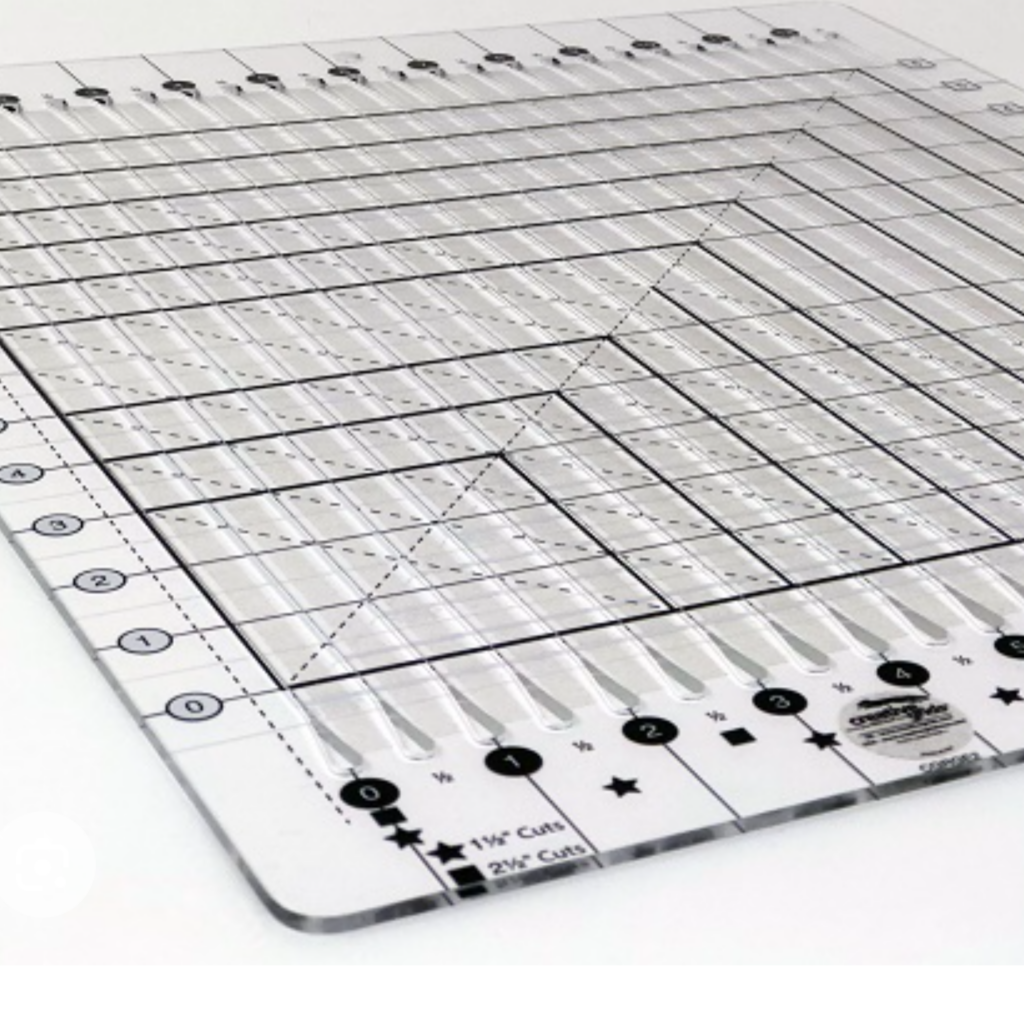 October 2023 Quilt Block Club Spotlight
Member projects are always a highlight, and this month, Sarah R's take on the Maple Medley Mats caught everyone's attention. Opting for a vibrant yellow for her leaves, she added a personalized touch to her mats.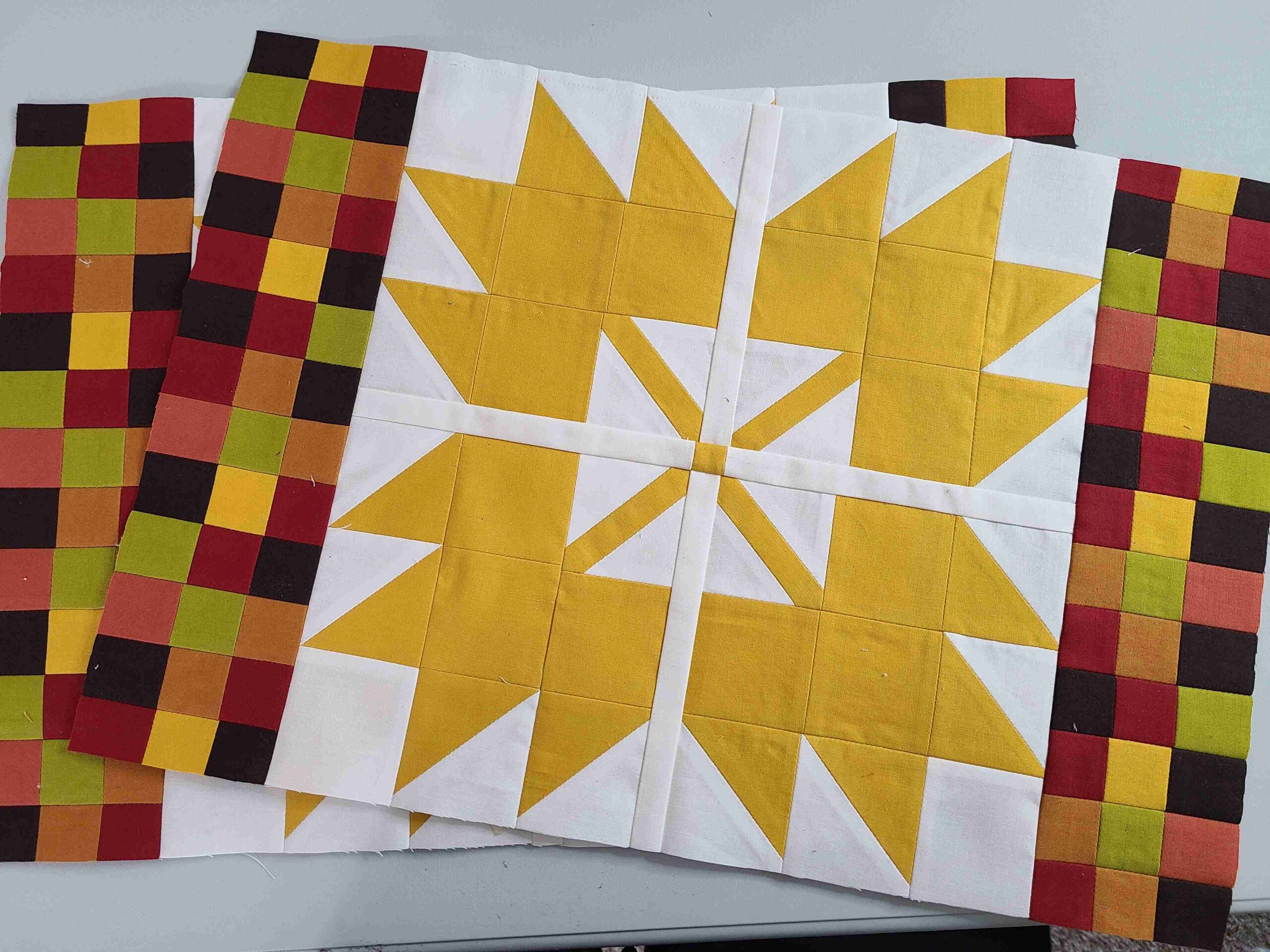 Sarah's contribution to our private online community underscored the spirit of the club – sharing, inspiration, and a collective passion for quilting.
---
Guest Interview: Erin of The Intuitive Maker
Our conversation with Erin provided a deep dive into her 20-year quilting journey, insights into her modern quilt designs, and a look at her quilting-centric brand, The Intuitive Maker.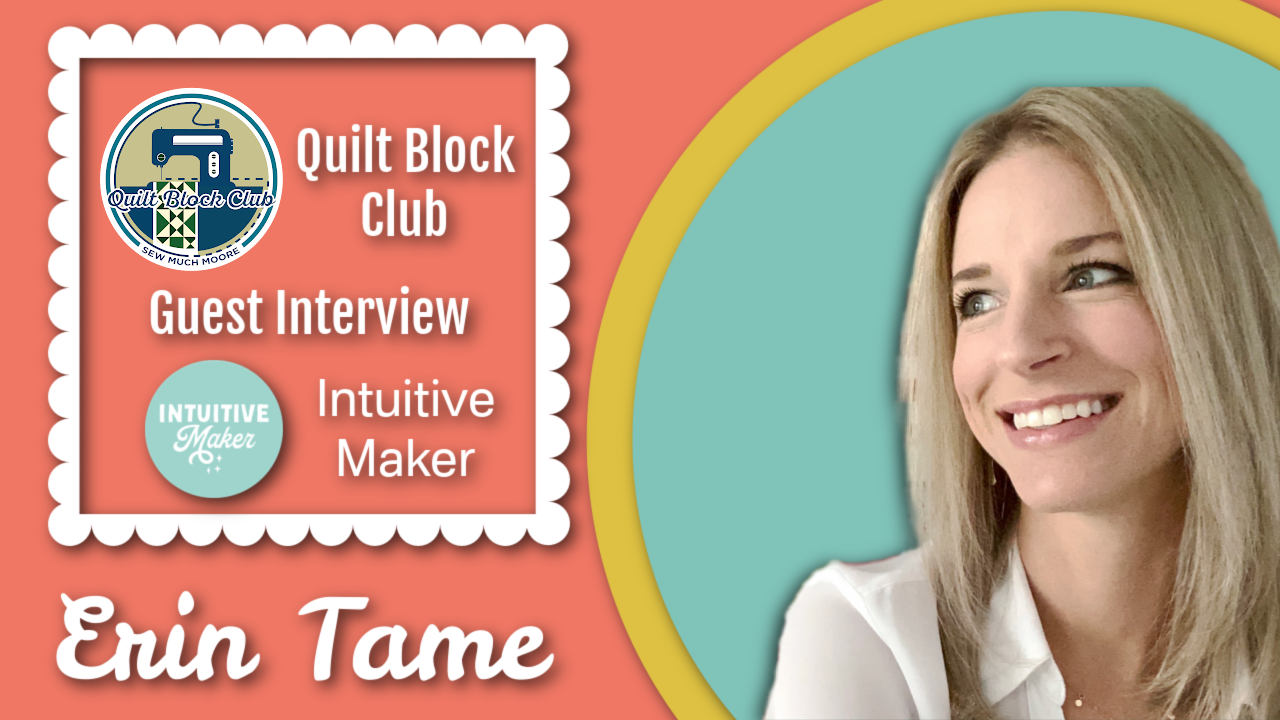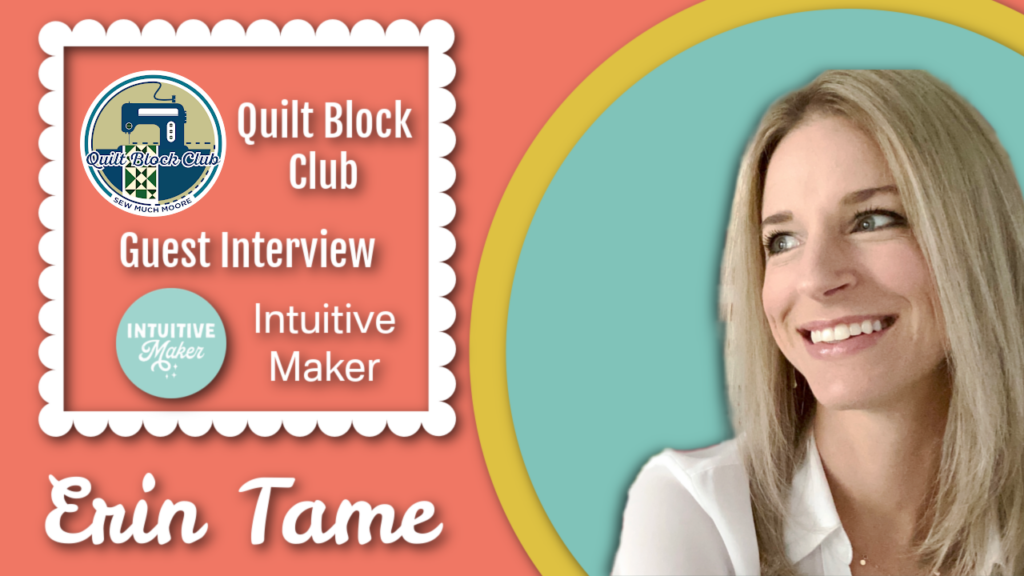 Erin's use of solid fabrics to bring her designs to the forefront has been a standout aspect of her work. For those in search of fresh patterns or quilty lifestyle items, her shop is a treasure trove. Erin's commitment to fostering joy and connection through quilting shone through the interview. Her Instagram is a hub for not only inspiration but also her characteristic humor and engaging style.
Explore more about Erin and The Intuitive Maker through these links:
Generous October Sponsor: Chenille-It
A generous contribution from Chenille-it added an extra layer of excitement to the month. The 40-yard roll of 5/8″ White Chenille-It and the Chenille-It Grab bags provided club members with the means to add a chenille effect to their quilts – a nod to the vintage but with a modern twist. For anyone seeking to experiment with texture, their YouTube channel is an excellent resource for getting started.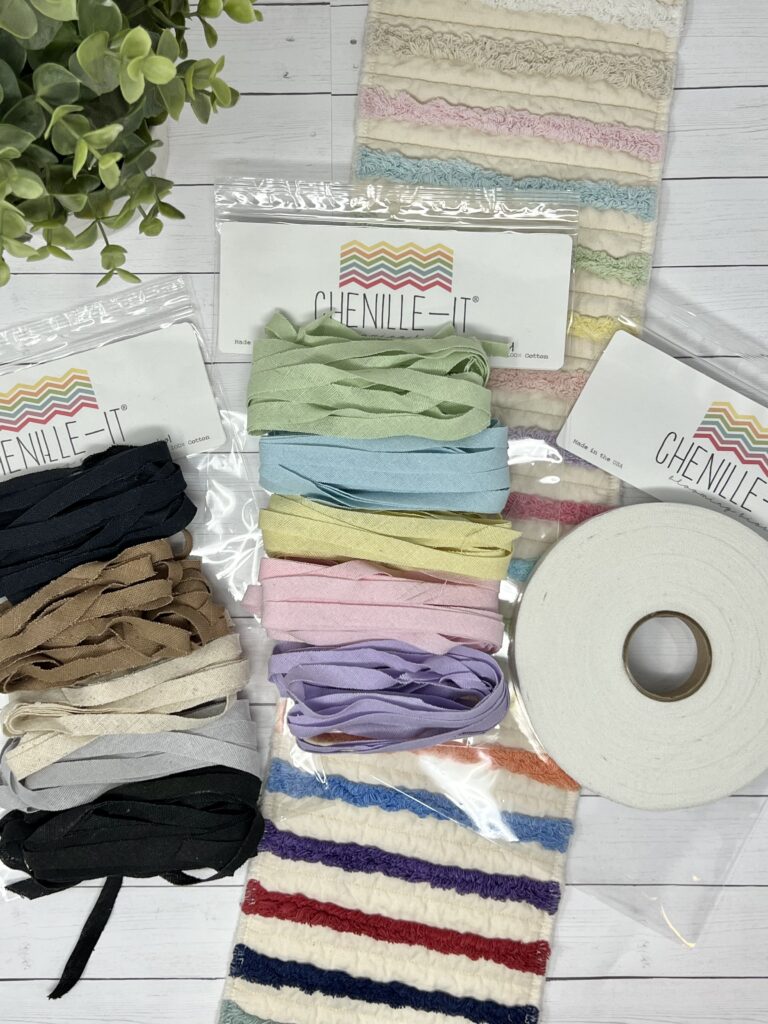 Discover the possibilities with Chenille-It at these links:
Why the Quilt Block Club is Your Go-To Quilting Community
Wrapping up October, we're grateful for the projects shared and the connections made within the Quilt Block Club. Don't forget, as a member, you've got early access to all my new quilt patterns, step-by-step video guidance, and a treasure trove of quilting resources.
Our private clubhouse is the heart of our community – it's where ideas blossom and support flows freely. And remember, each month brings a chance to win Quilty prizes and exclusive discounts just for our members.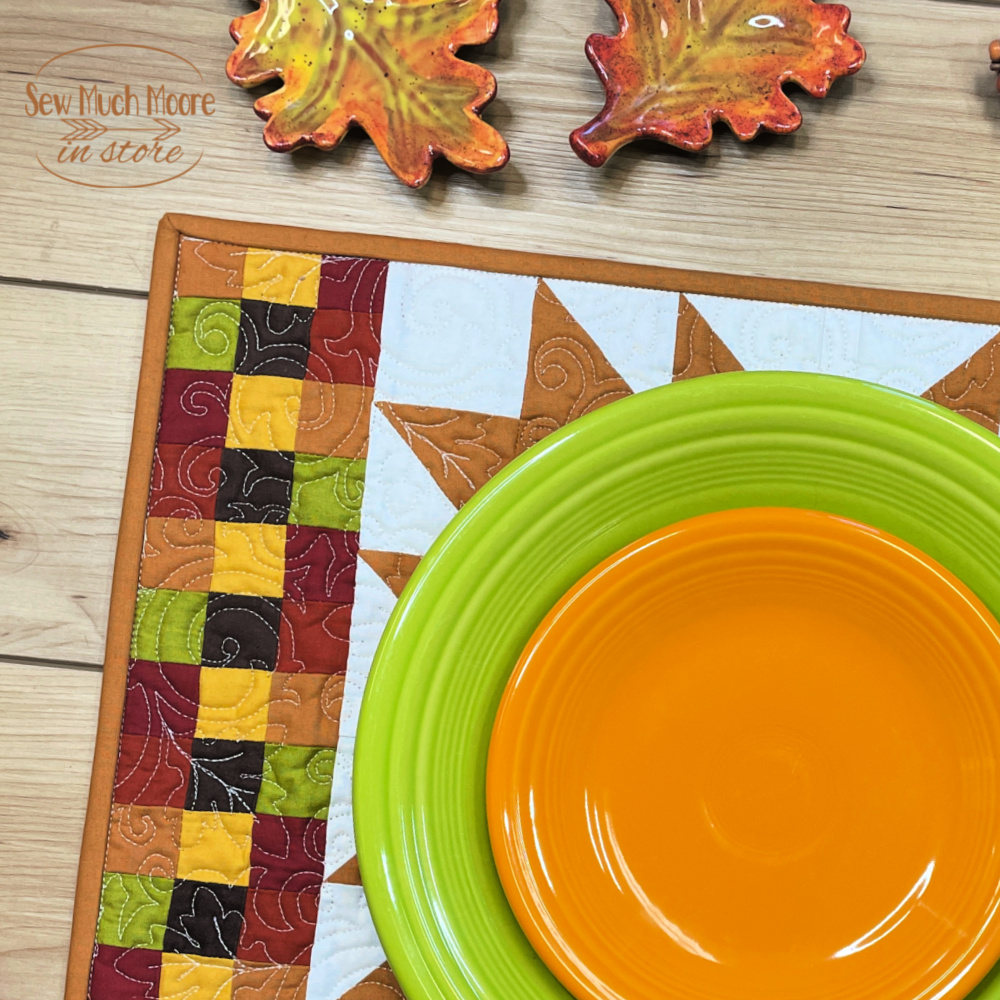 Keep an eye out for our upcoming retreat invitations and our next batch of interviews with the stars of the quilting world. If you're not yet part of our fabric-fond family, join us at Quilt Block Club and start your journey with us.
Happy quilting, and here's to a November filled with inspiration and creativity!