Striped binding for quilts is a very popular choice. More and more modern and contemporary quilters are choosing striped binding, but sometimes struggle with matching the striped lines. In this tutorial, I will show you how to align the stripes on your fabric binding, tips for marking your sewing lines and finally sewing the fabric strips together. Be sure to watch my helpful video at the end of this article.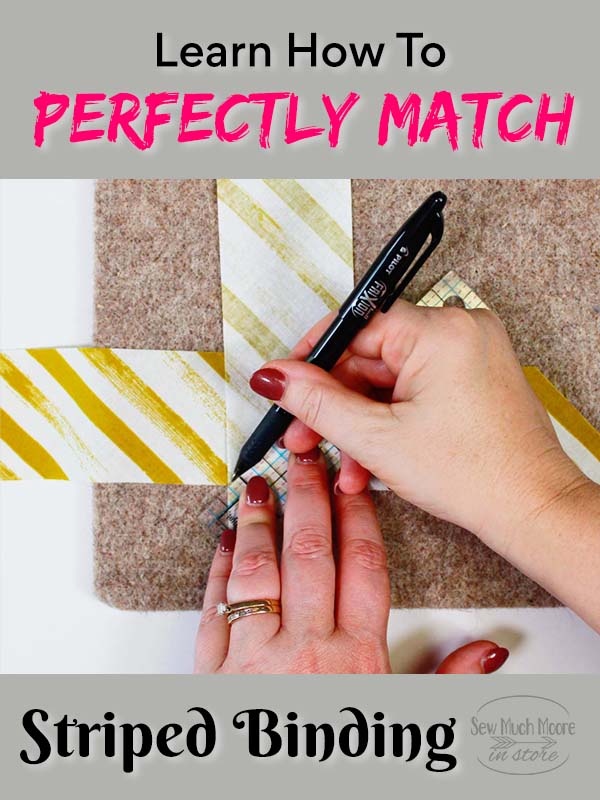 SUPPLY LIST
BASIC SEWING SUPPLIES NEEDED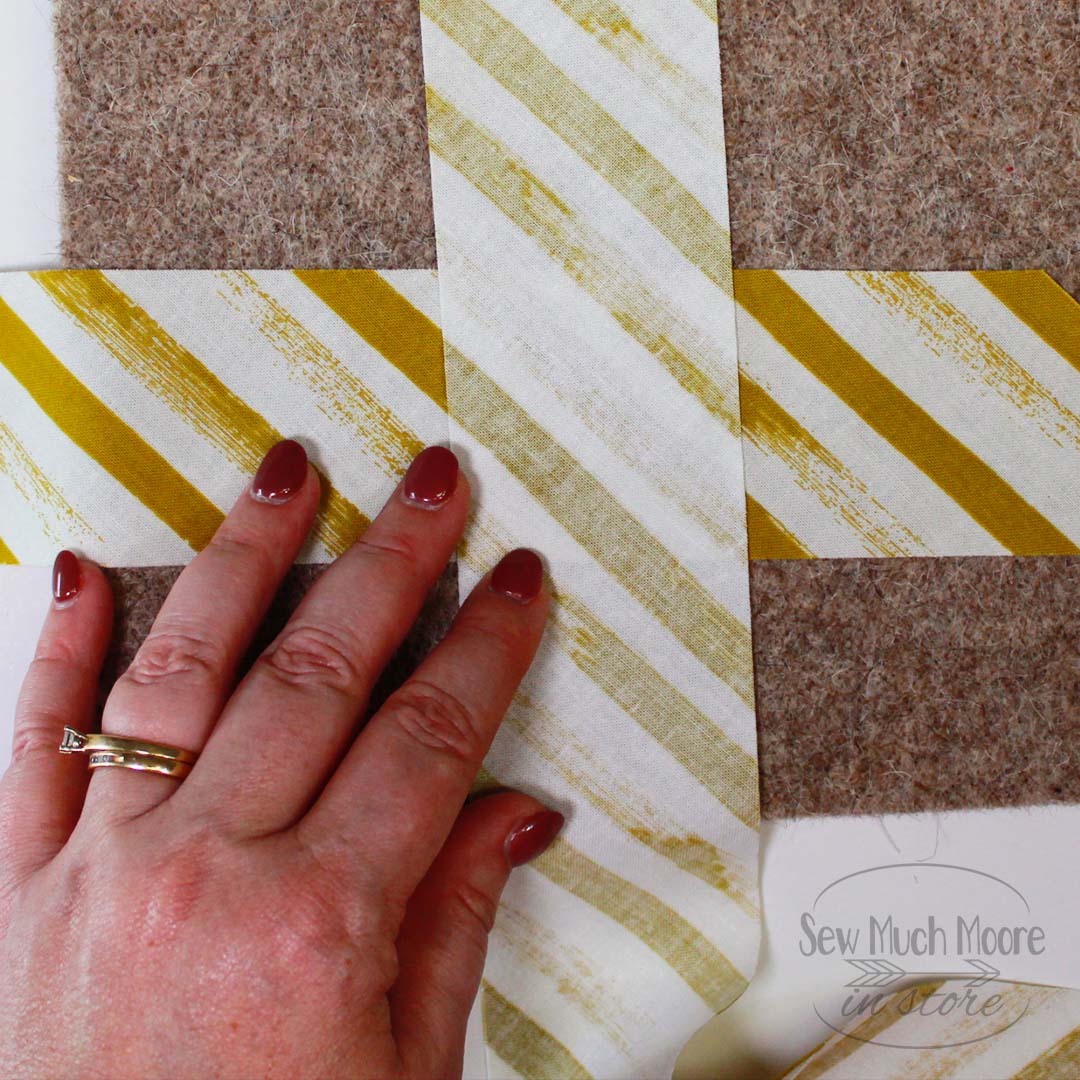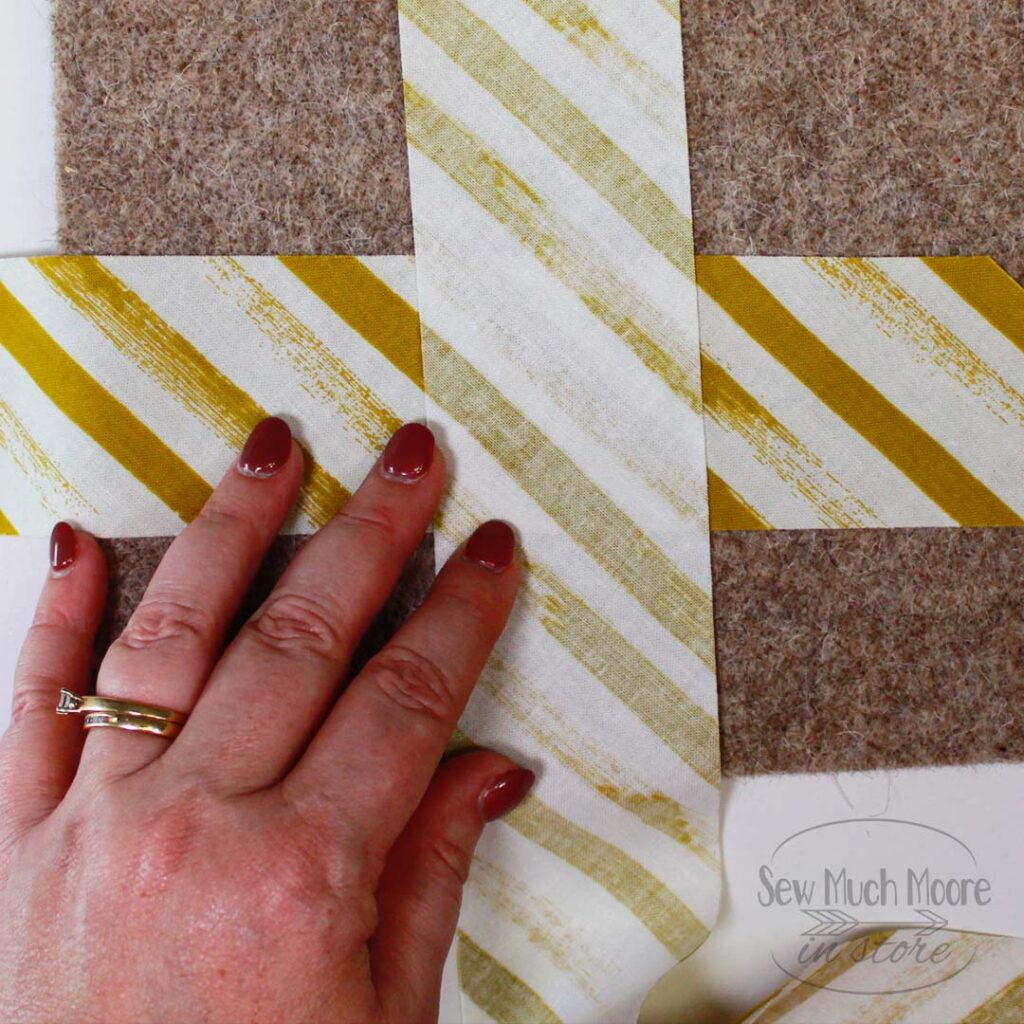 Aligning the Strips
The fabric I chose for my binding has large stripes, which makes it easier to match. The tricky part is that while some of the stripes are solid, others are designed with a fading effect. To start the aligning process, place the first strip of binding on a surface that can accept a sewing pin. I recommend a Wool Pressing Mat. Lay the first strip right side up. Take the next fabric strip and place it on top of the first, in a perpendicular manner (right sides together). The adjoining fabric strip should be placed with the vast majority of the excess at the top of your perpendicular setting. I auditioned different sections of the joining strip to get the best alignment with the stripes. Still having the majority of the adjoining fabric strip going out the top. Once I found a good match, I secured this position with sewing pins.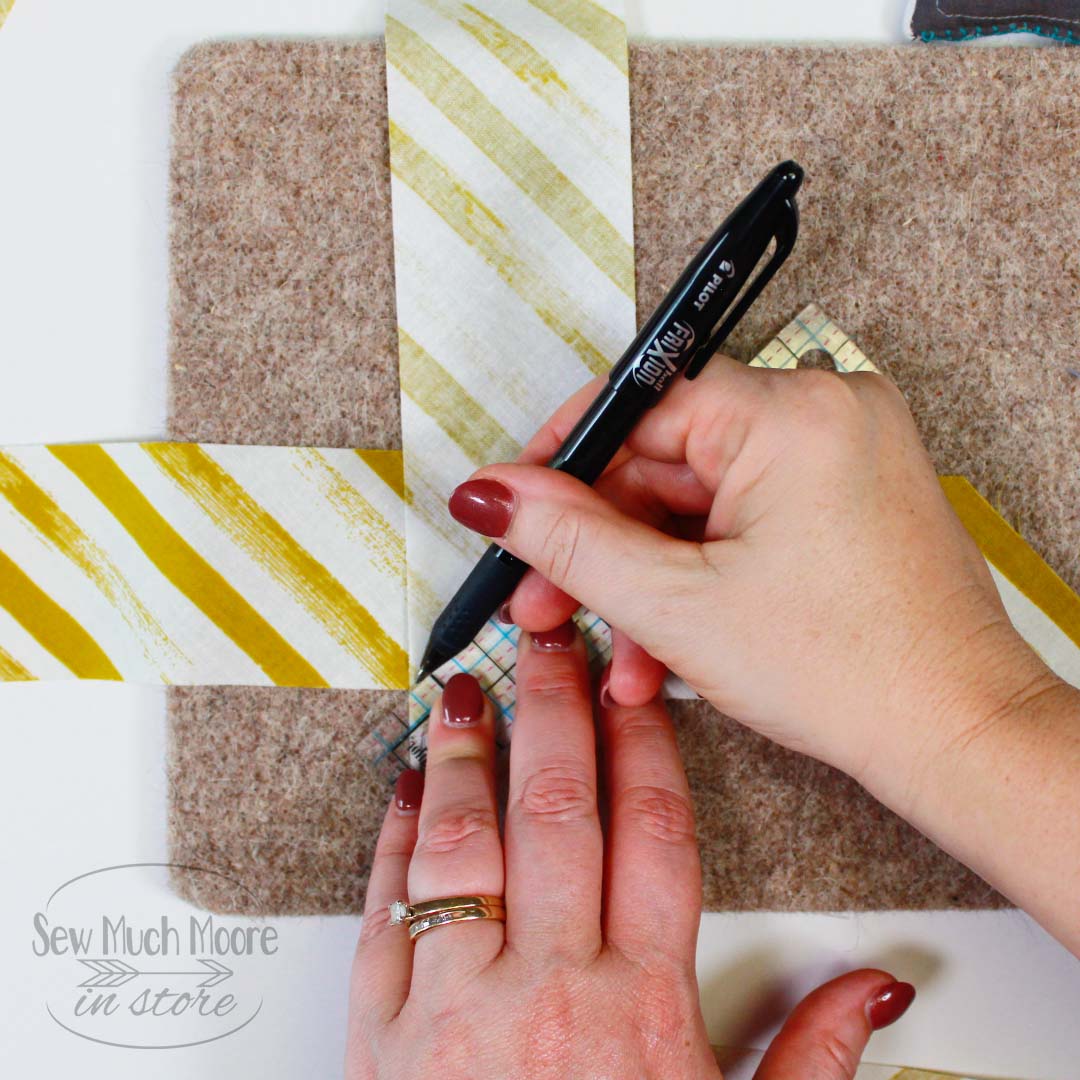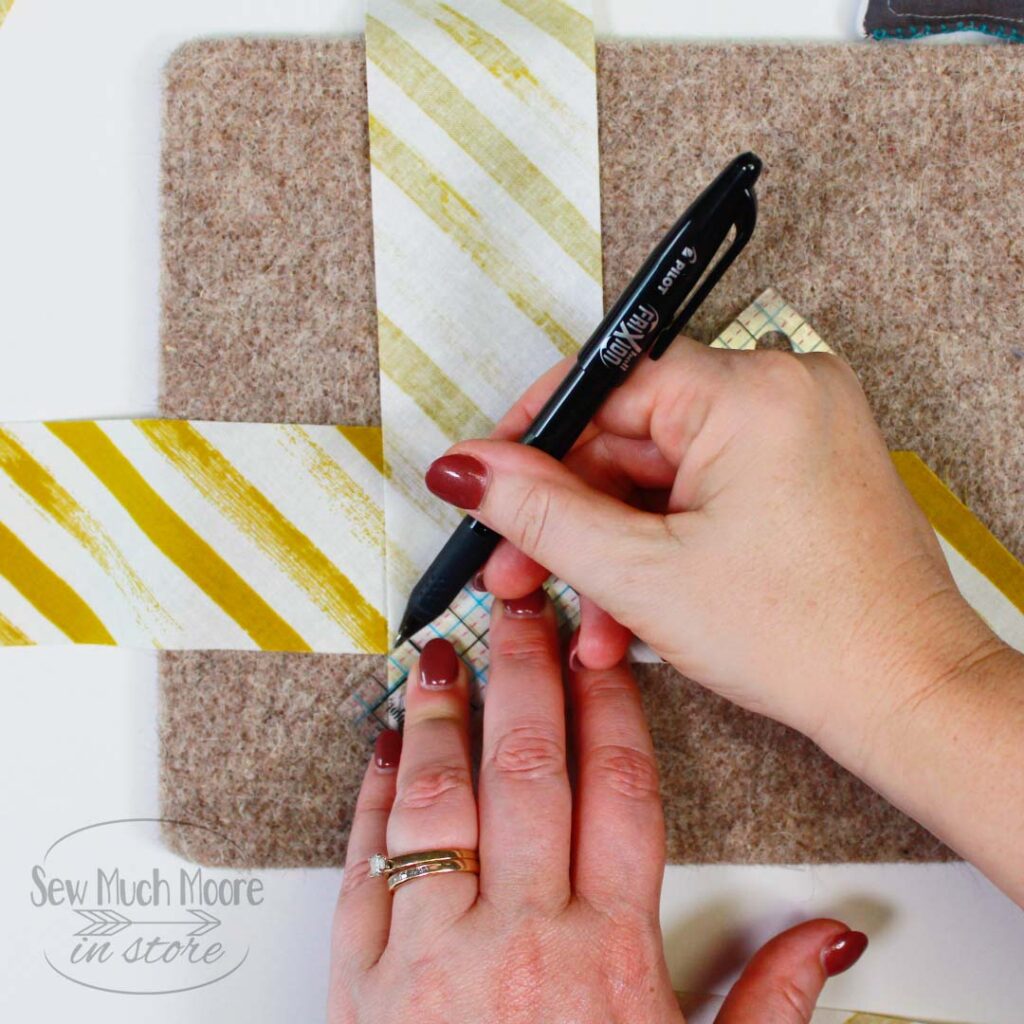 Marking the Sewing Line
Using your small acrylic ruler and frixion pen, mark the sewing line. This line will begin at the bottom left intersection and end at the top right intersection. If you have the majority of your adjoining fabric coming out the bottom of your perpendicular setting – you will mark your sewing line from the top left to bottom right. You will essentially be drawing a diagonal line. Be extra careful to make your mark in the appropriate direction, otherwise your next step will not turn out like you planned. Once you've marked your sewing line, you can re-adjust your sewing pin placement and prepare for sewing.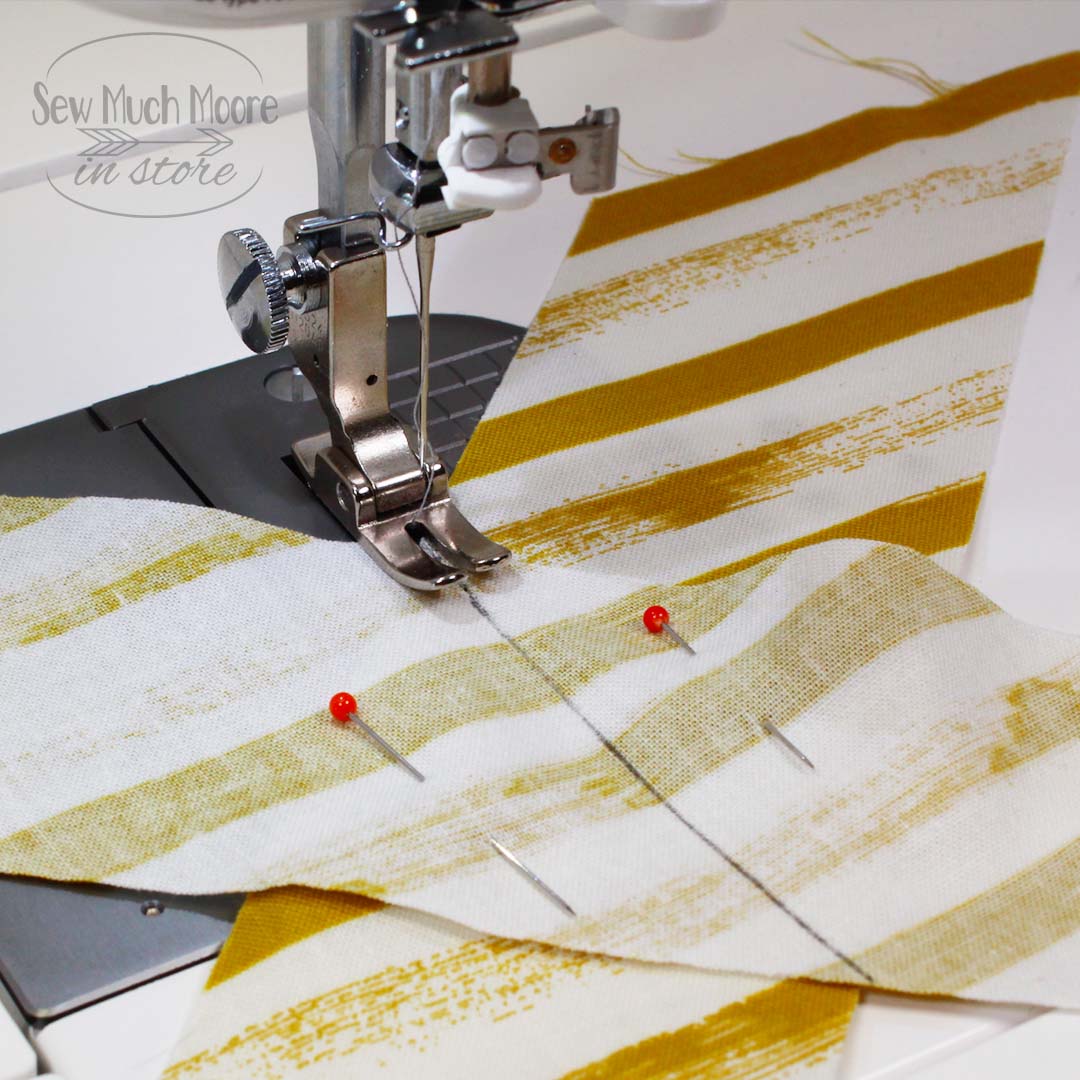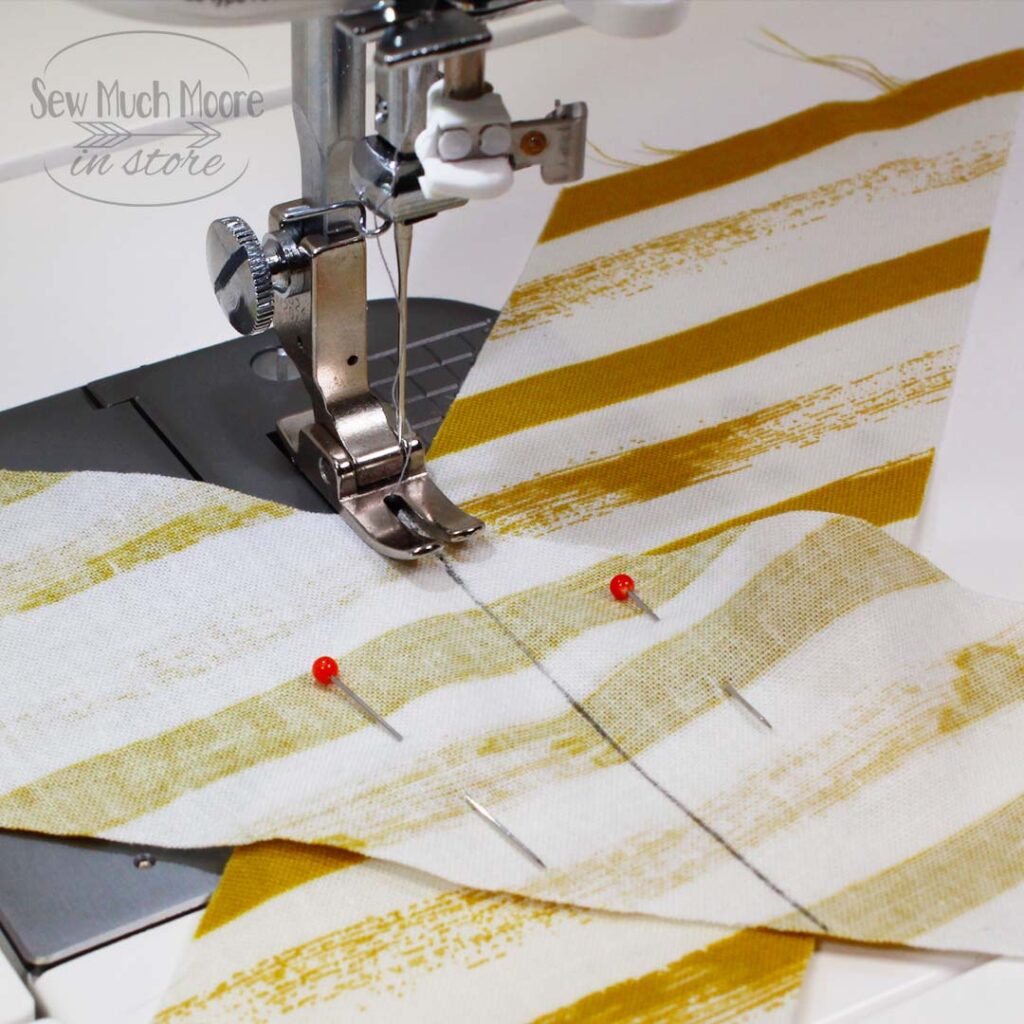 Sewing the Strips together
The last step in this process is definitely the easiest! Simply sew the line you just marked. You can back-stitch at the beginning and end of each section if you want. These raw edges will eventually find their way into the seams of a quilt. Continue to join binding strips until you have enough to complete your project. Trim the excess fabric and press your seams open. Repeat the process for each binding strip you add.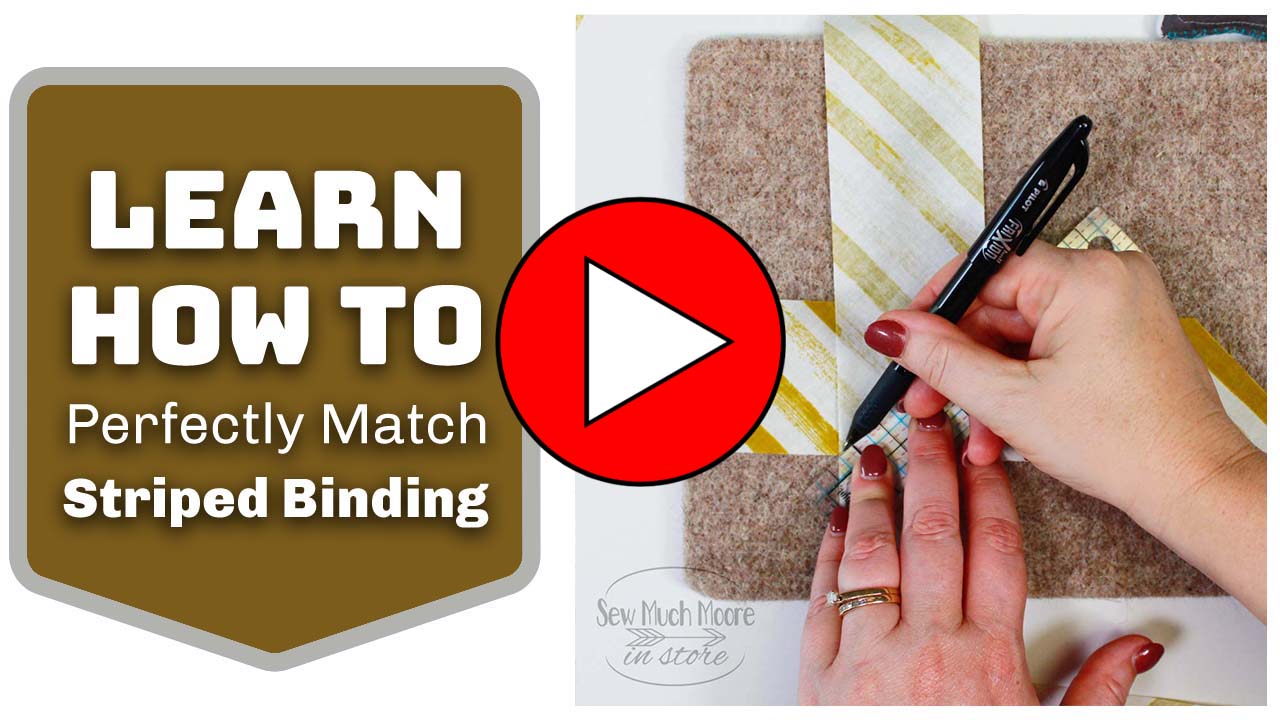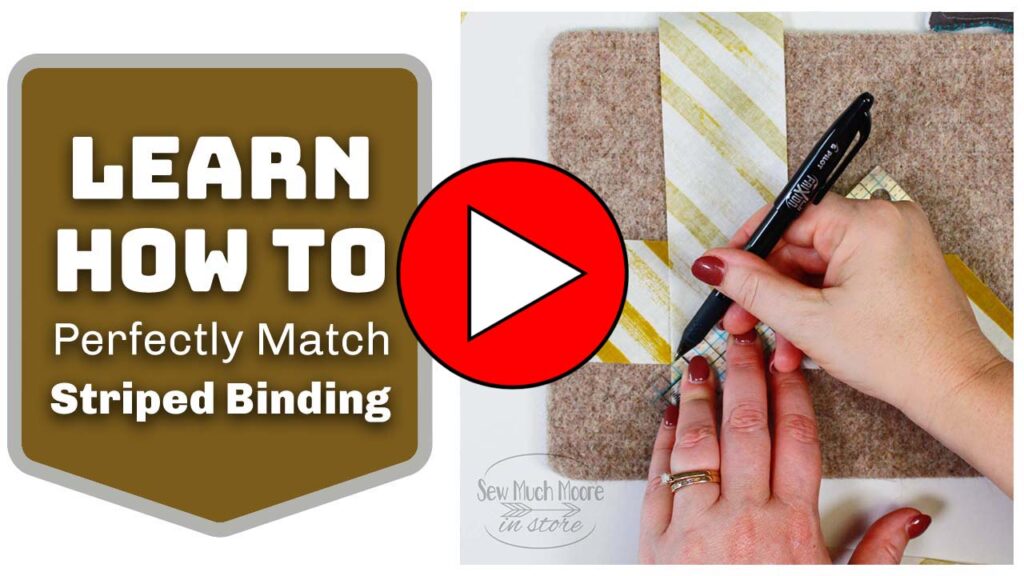 Using striped binding is one of my favorite ways to finish a quilt! Stay tuned for an upcoming post and video where I show you how to attach your binding to your quilt!
Until then, Happy Quilting!