In this tutorial, I will show how I made my Cat Quilt! This is a whimsical art quilt that incorporates machine appliqué. I have always been a cat person! I wouldn't go as far to say that I'm a "Cat Lady" because I only have one cat. I had so much fun making this truly unique quilt. Let me show you how I made it!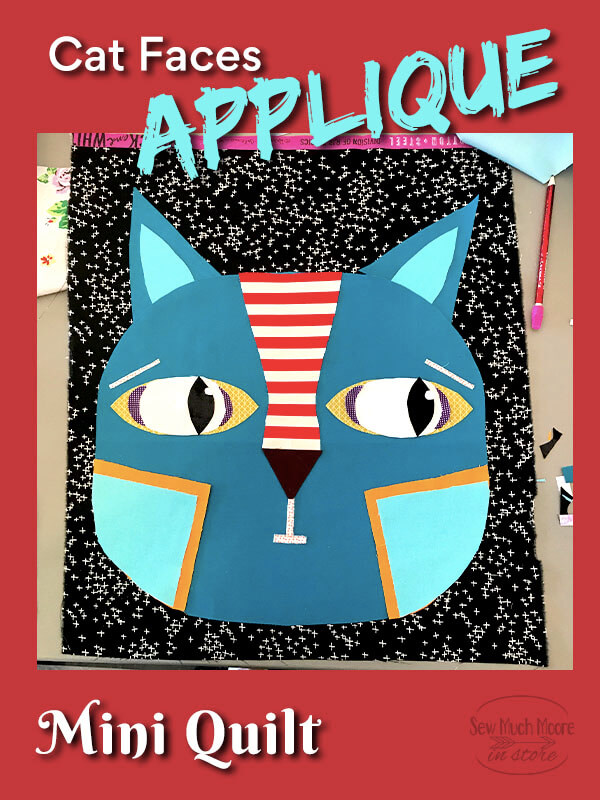 The Cat Faces concept and process is an original idea by Melissa Averinos. I took a full day class with Melissa, who is a wonderful instructor. If you ever get a chance to learn from Melissa – I highly recommend her! You can learn more about Melissa RIGHT HERE.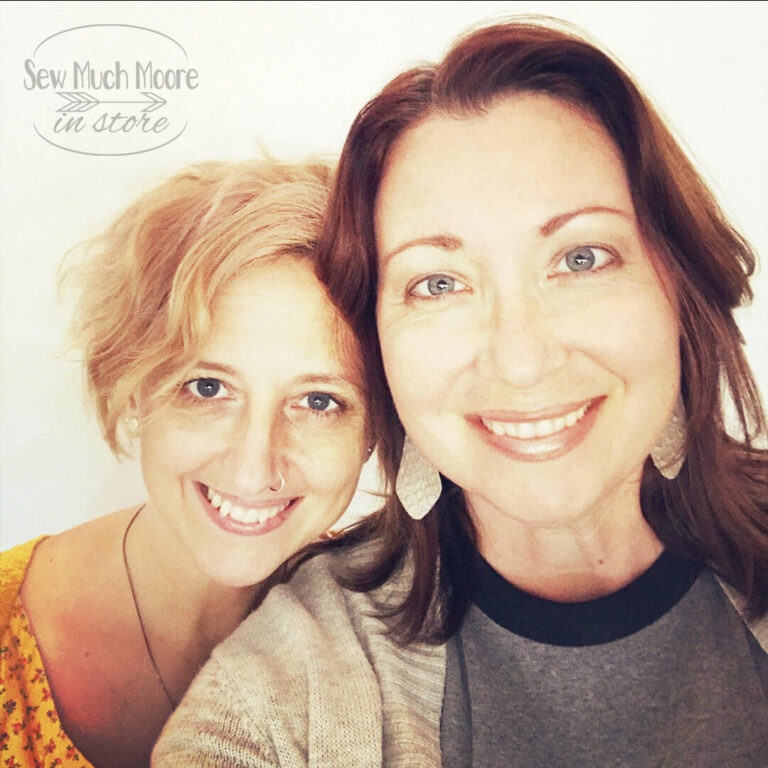 Designing the cats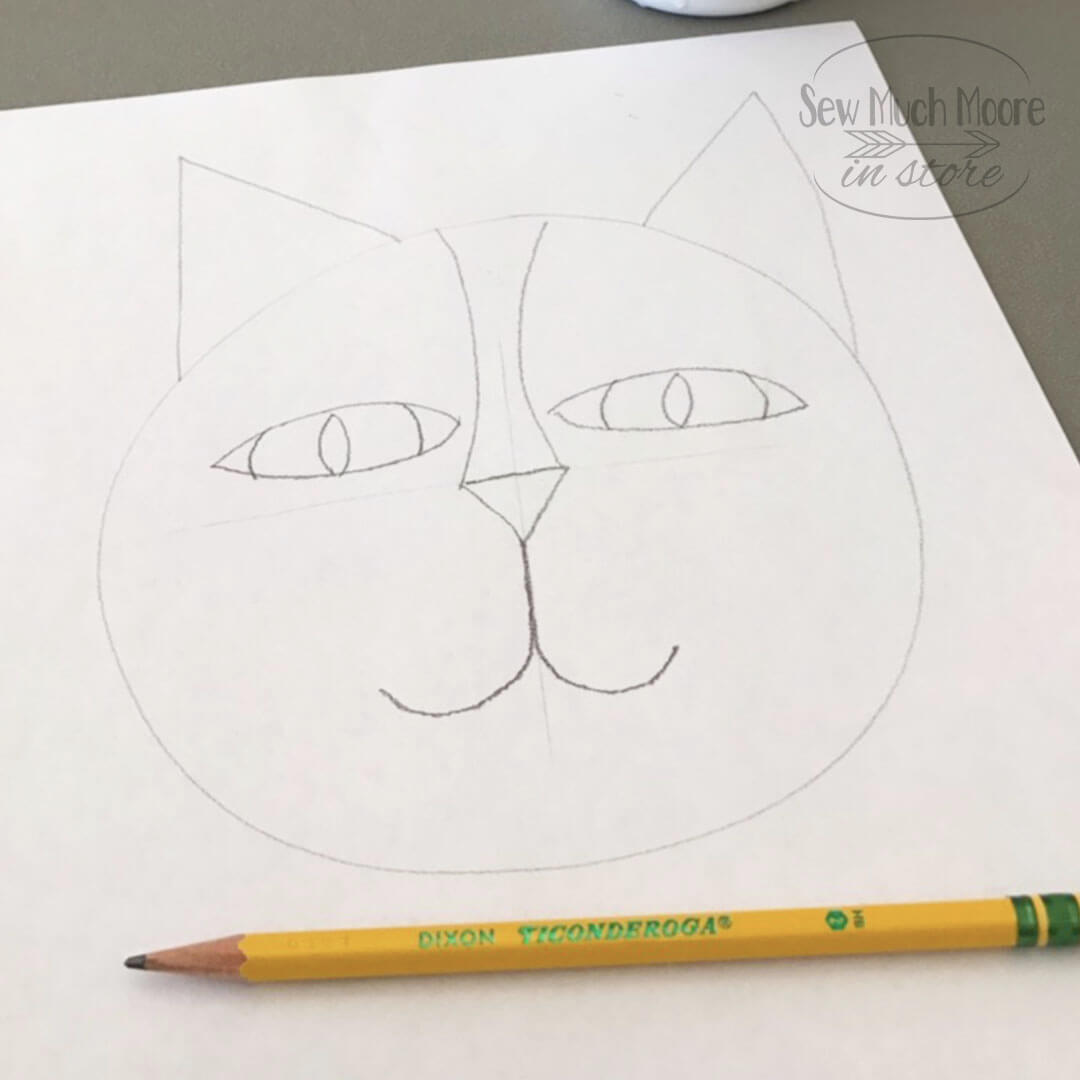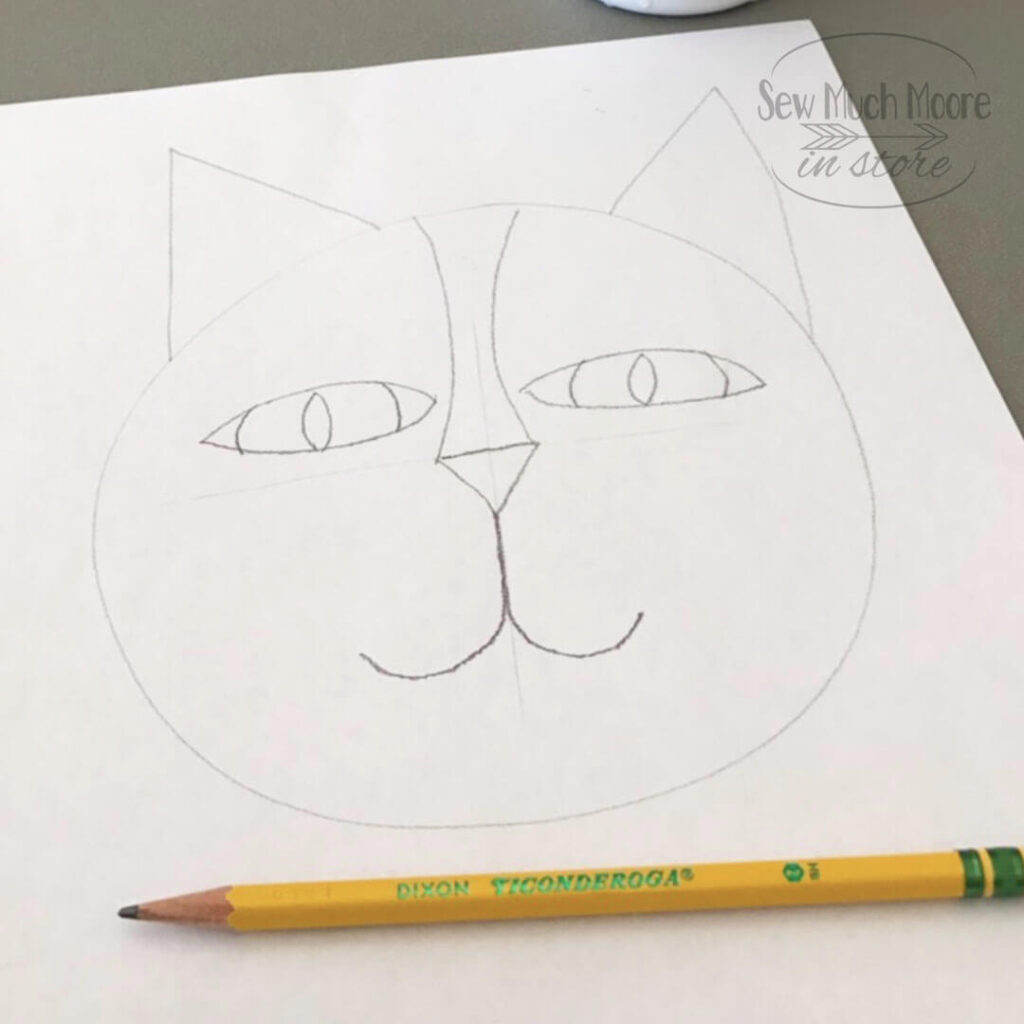 Melissa instructed us to make simple line drawings of cat faces. As you can see – I will not be doing any tutorials on drawing! LOL! Actually, the simpler the drawing – the easier it is to make out of fabric!
Creating the Cat
The second part of the process was cutting out the fabric and layering the different elements of the cat face.  We initially used a washable glue stick, but later I added Misty Fuse to make the pieces more secure.
Using a temporary adhesive, such as a glue stick, helped me decide how I wanted each cat face to look. Check out the progression of this cat… Just by moving his eyelids – he takes on an entirely different appearance!
Raw Edge Applique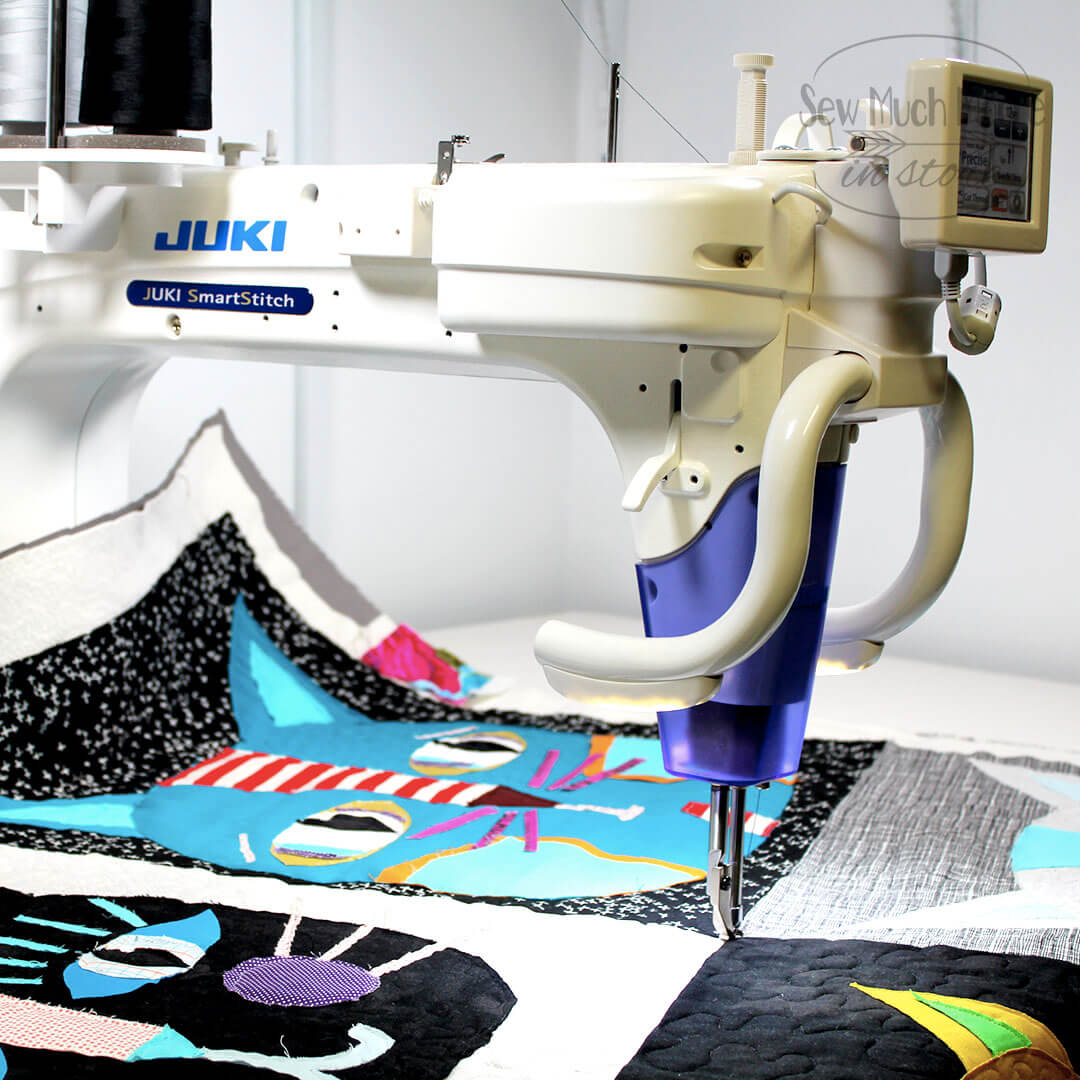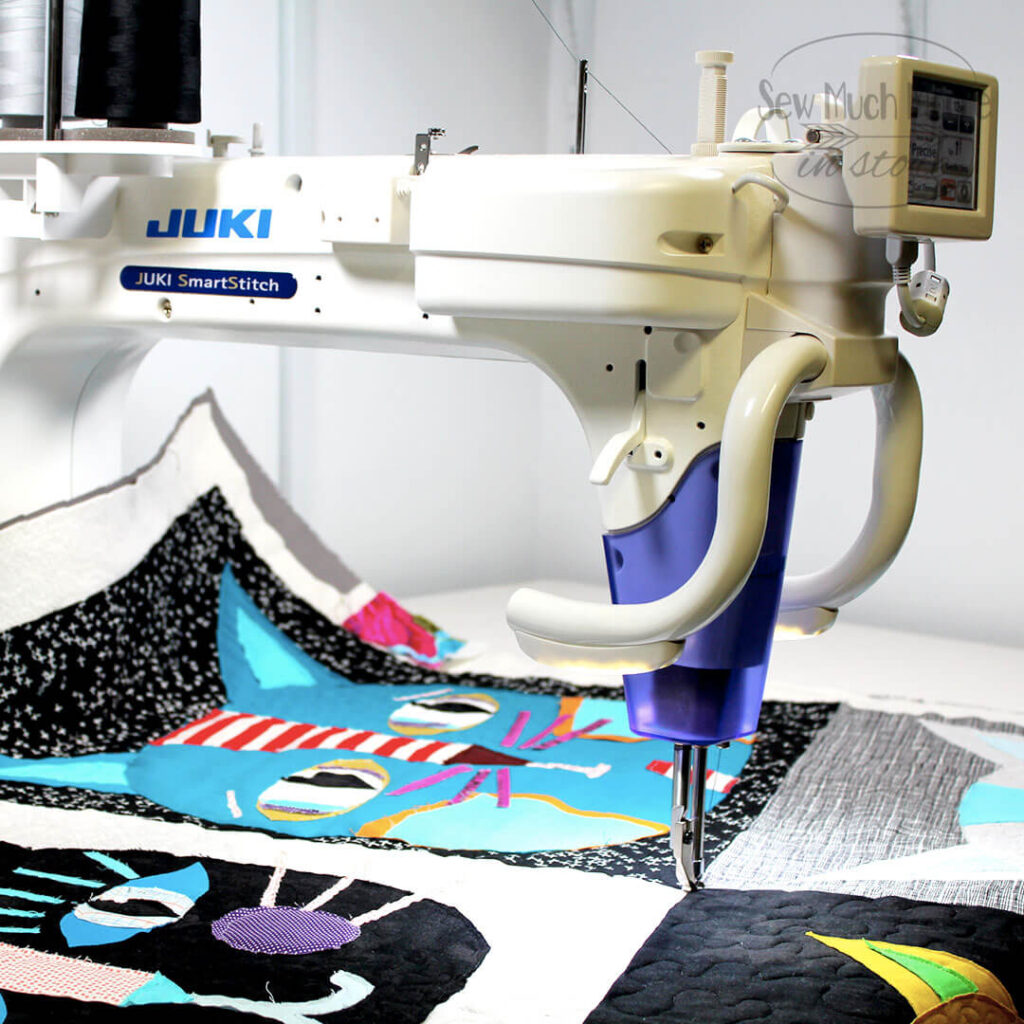 I used my J-350 LongArm Quilting machine to quilt this project. The 18" throat space gives me loads of room to move the quilt underneath the needle.
Initially I spent way too much time worrying about how I was going to quilt this project. In the end, I decided to leave the edges raw. My thinking is that because this is a wall hanging – I wont need to worry too much about the fabric fraying.
This quilting machine is truly wonderful, especially for smaller sewing spaces. What's really nice is that the head of the machine is completely removable and can be attached to a quilting frame. I'm sure that when my kids are all grown and finished with college, I will be able to take over one of their bedrooms!
I used my open toe foot and also my ruler foot. I switched feet when it made sense and I was happy with the results. I don't even know why I spent so much time worrying about how to quilt this quilt!
Be sure to watch my video tutorial and checkout some of the tips in action!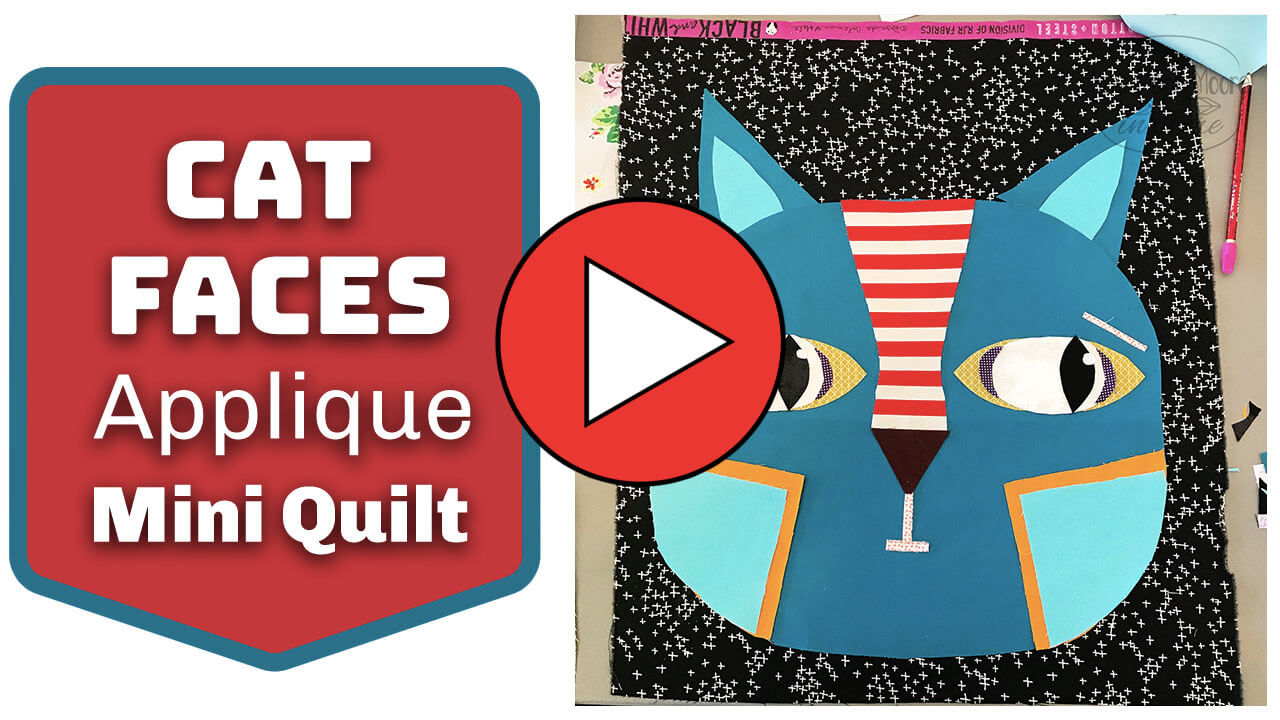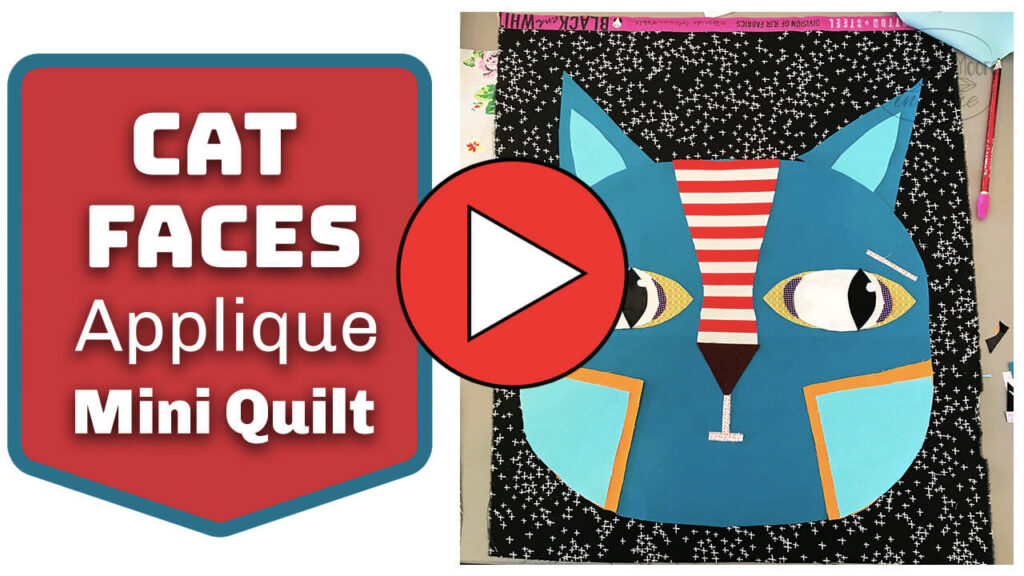 Stay tuned for my next installment of this quilt. I will be using striped binding to finish it off! Be sure to sign up for my weekly Newsletter and you won't miss a post! You can signup below!
Until next time – Happy Sewing!