You all know that I love to sew with friends, right? In fact, I like to fill my schedule with these types of events! Having the right space, mix of friends and even some sponsored goodies can really make it a great time for everyone! I wanted to share a really fun event that we had. I hope you can glean some tips from my event planning and make a fun event for you and your own Quilty friends! Let's take a peek into my process of how to plan a quilt retreat!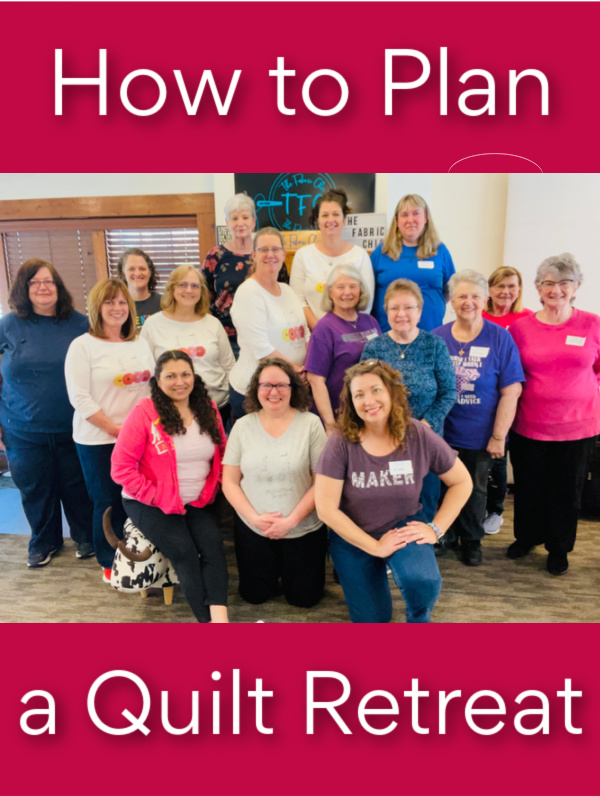 Who to invite
We all have a variety of sewing and quilting friends. When you think about who you want to attend your Quilty Retreat, try to think about which of your friends are best suited to spend time together. As you know, not all personalities will mesh well together. With that in mind, see if you can't pair your friends nicely. This doesn't mean that you have to have assigned seating but it's always nice to sew with your favorite Quilty people.
Overnight Accommodations
Sometimes, you'll get an opportunity to either attend or plan an overnight retreat. This is usually done in a facility that can accommodate overnight guests. Sometimes, you're lucky enough to have a friend who can host something like this, but that is few and far between. Many of the overnight retreats that I have attended are either in a facility that was built specifically for this purpose or in a hotel type setting. Which ever you planner attend, it's important to pick your roommates wisely. Many times, we won't get our own bedroom. Sometimes, we even have to share a bed! It's always a good idea to bring earplugs and anything that helps you feel comfortable sharing a sleeping space.
Location, Location, Location
I'm always on the hunt for a new retreat location. In fact, I just learned of a new place that's only a couple hours away. I'll be able to share more about that after our planned retreat this fall. One of my favorite things to look for in a location is whether or not it's relatively easy to drive to. I've only attended retreats that have been less than three hours away and that seems to be a manageable amount of distance to drive for a retreat. I know there are several of my friends that have flown to destination retreats and even attended retreat cruises!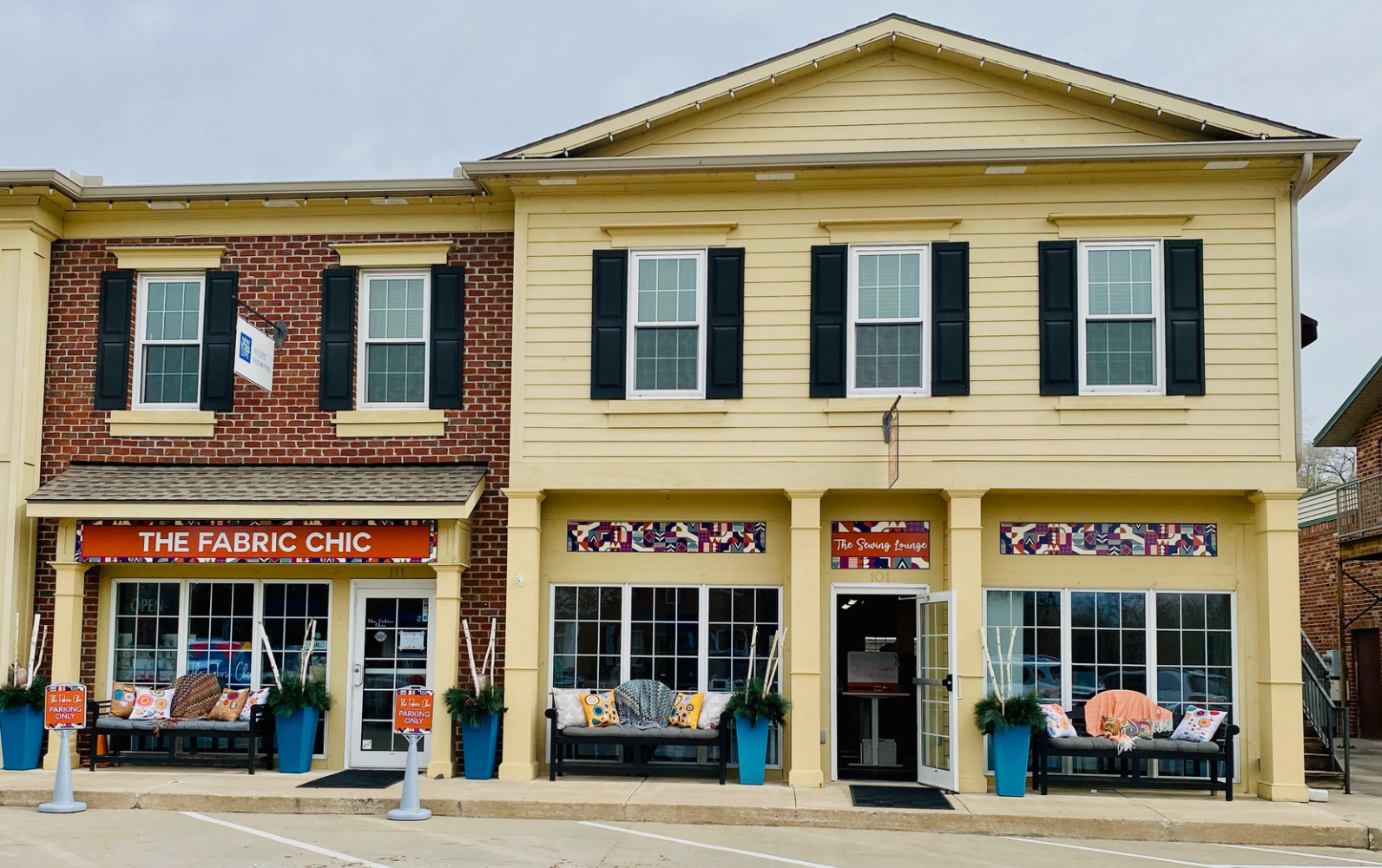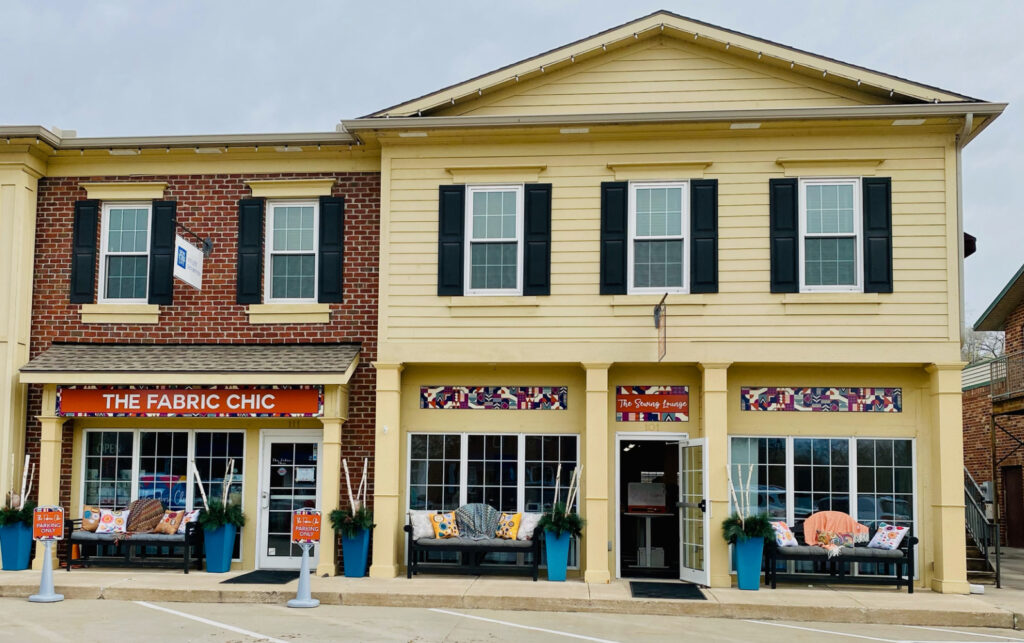 Workstation Setup
Another important thing to consider is each attendees workstation set up. Will each quilter have enough room to work on a project? Are there enough ironing boards and irons? Sometimes, a location can't even accommodate the amount of wattage that's required in order to run multiple irons at once. I like to ensure that there are ergonomic cutting stations available. There's nothing worse than leaving a quilt retreat with a desperate need for a massage. Working in an awkward position all weekend to cut out your different projects can be hard on your back! Another nice thing to have at our "retreat is a design wall. Obviously, you can bring those portable design walls. But it's really nice if you have a location that already has this affixed to the wall.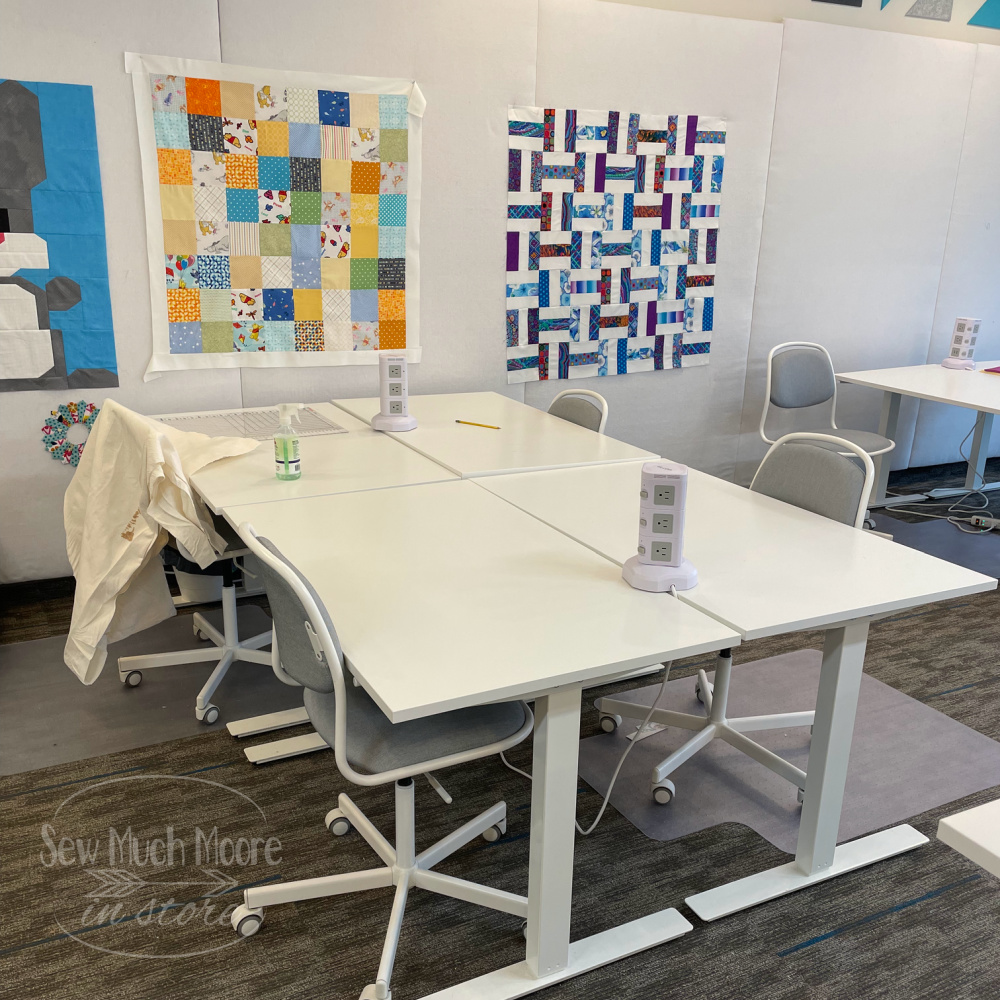 Food and Snacks
Most quilt retreat centers will have a fully functional kitchen. If you are retreating overnight, you are looking for a full-size refrigerator, an oven, microwave, and all the dishes and pots and pans and utensils that you and your group will need. If you are just planning a retreat (without the overnight), then you can settle for a place that perhaps has a smaller kitchen/dining setup. You can increase your daily cost by catering in your meals, or or you can get organized and assign meals to the attendees. Programs like sign-up genius or even a simple spreadsheet can help you stay organized when you want to make sure that everyone understands how the meals will be handled. Never fear, there's always gonna be way too many snacks to go around!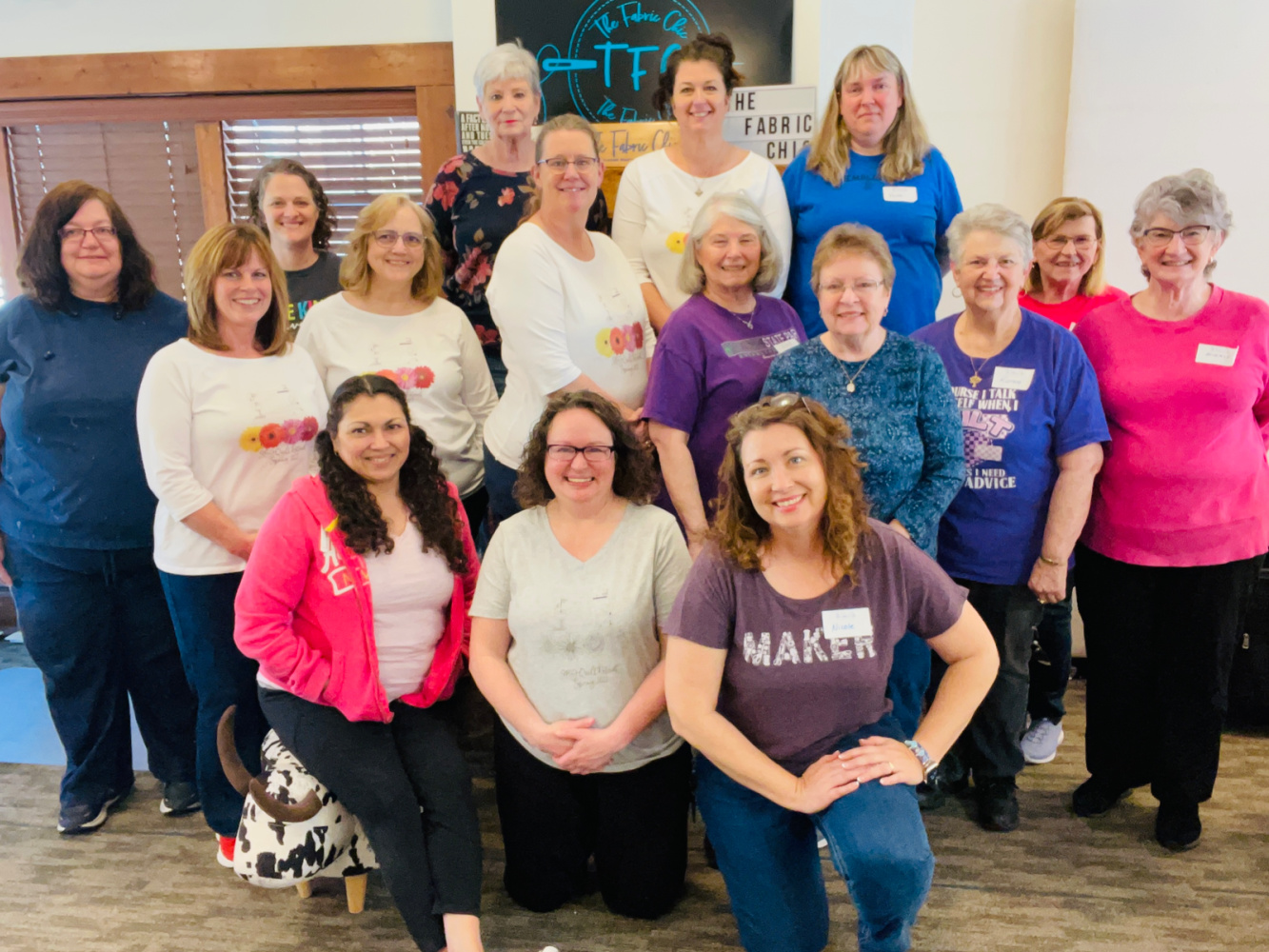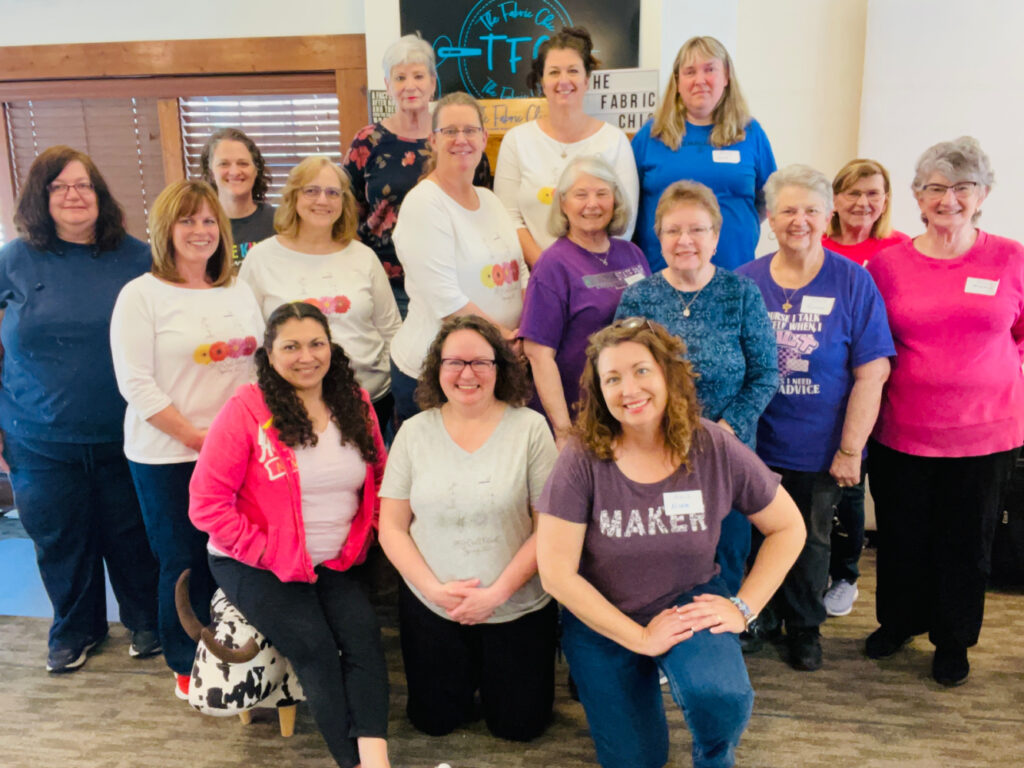 Planned Group Projects
When you plan a retreat, you can also plan a group project. This could simply mean that you have everyone make a specific quilt block for a specific project like Project Linus or Quilts of Valor. You could also organize an instructor to teach a technique or offer a little project as a learning experience through the course of the retreat. I've also attended retreats where the theme is UFOs. Everybody brings something they haven't started and the goal is to finish an unfinished object. You certainly don't have to plan a project or even a theme for your retreat. It's always nice to have options though.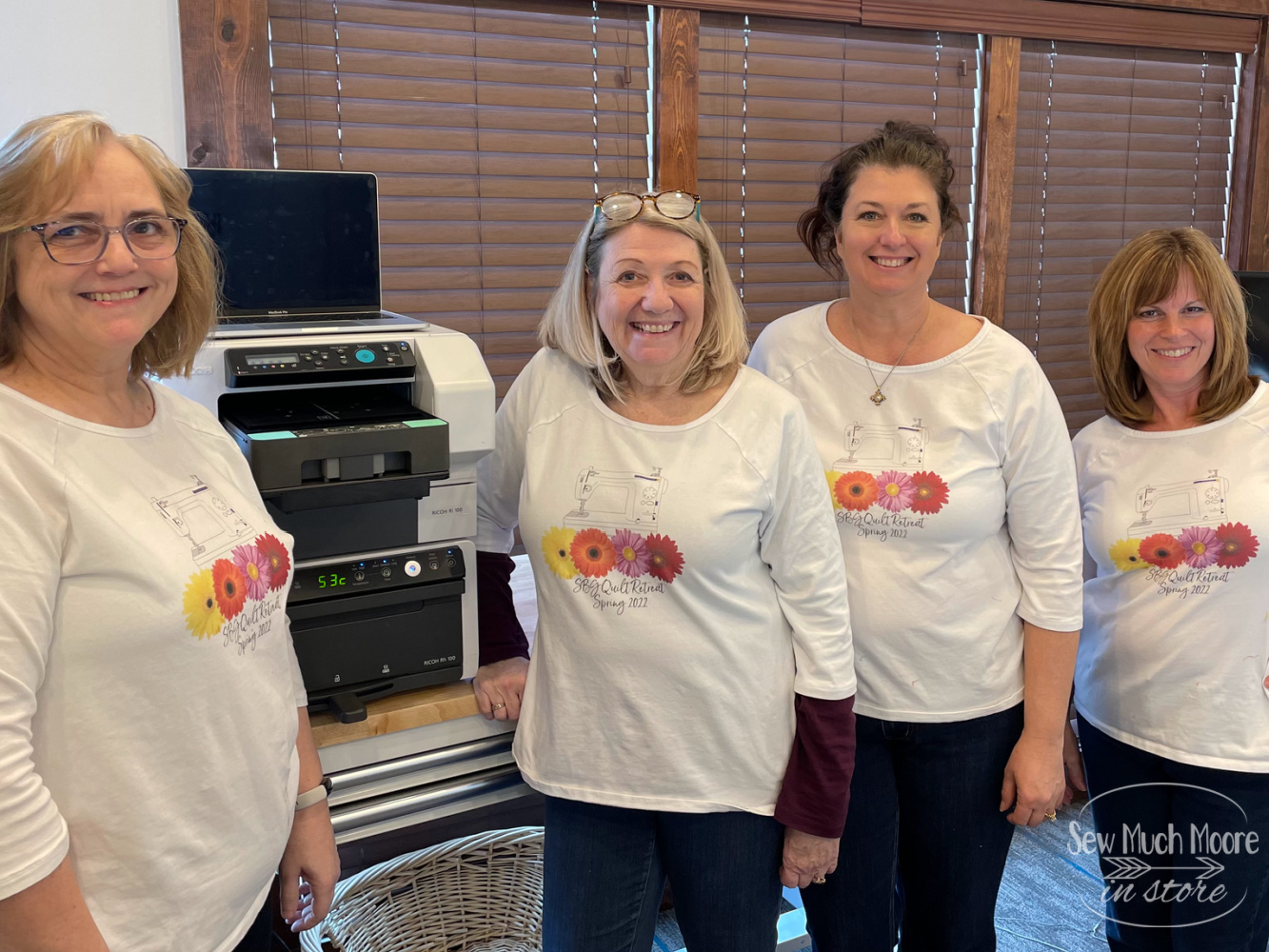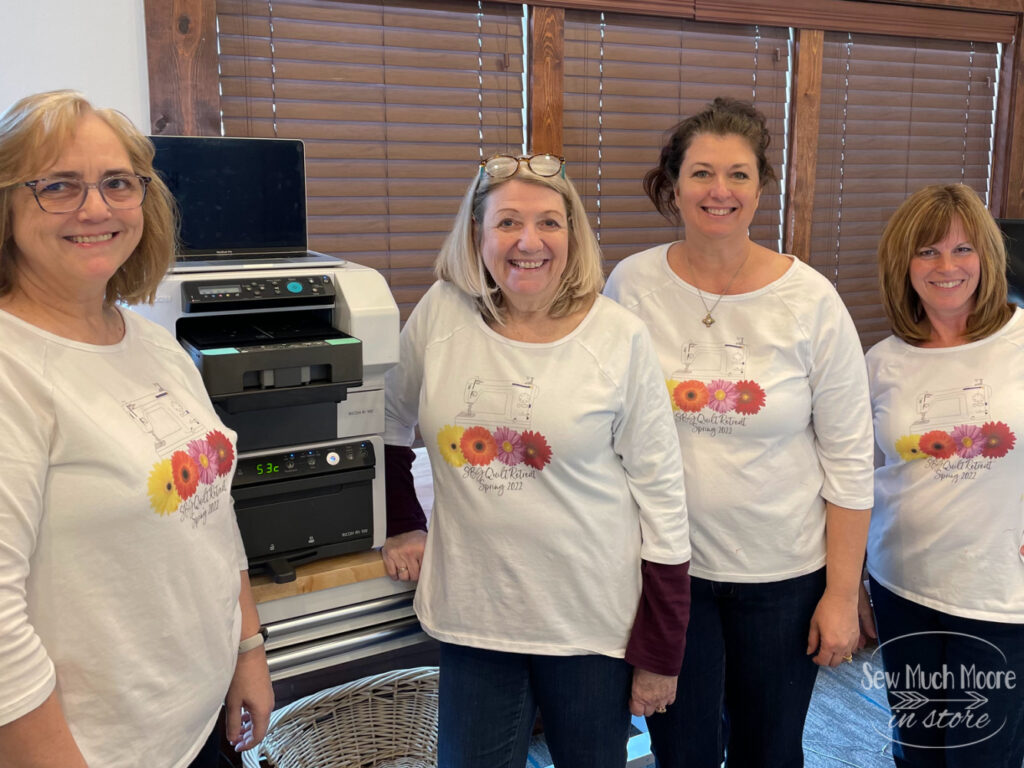 Games and Giveaways
Everyone loves to win prizes! You can either arrange to have prizes donated by a sewing or quilting related company or you can ask each retreaters to donate a giveaway. I like to keep it fun and exciting and draw names from a hat during the retreat. Playing games is also a good time at a quilt retreat. I like to let folks know, in advance, that we will be playing my favorite game when I schedule a retreat.
I love the dice game of left right center. Tell all interested attendees to bring three fat quarters with them in order to play. Most recently, we started theming our fat quarters so that the one winner will have enough fabric to make an entire quilt instead of them winning a random variety of fabric. Having door prizes and a fun game keeps things interesting and lively the entire length of the retreat. We had some very generous sponsors for this retreat!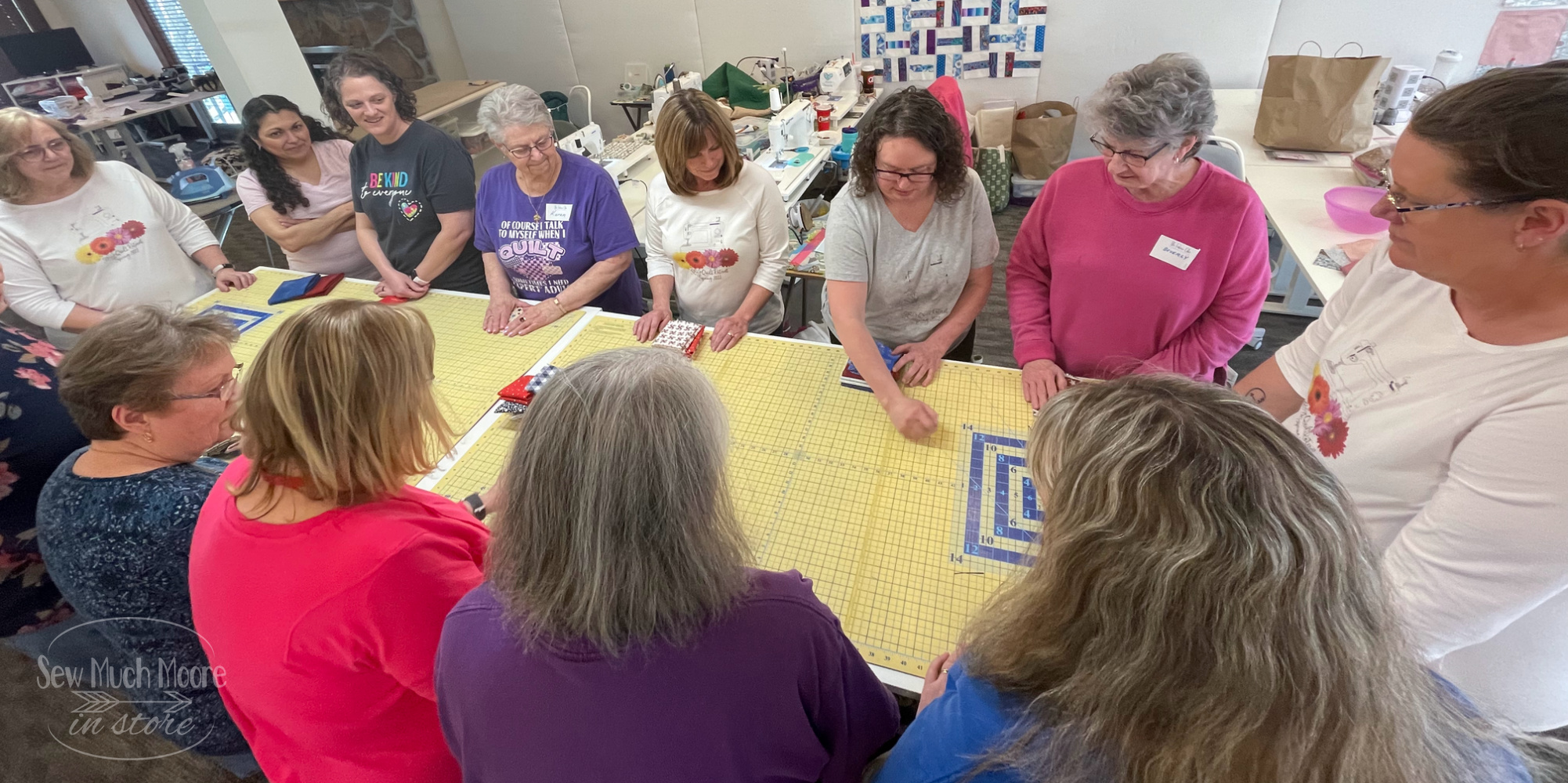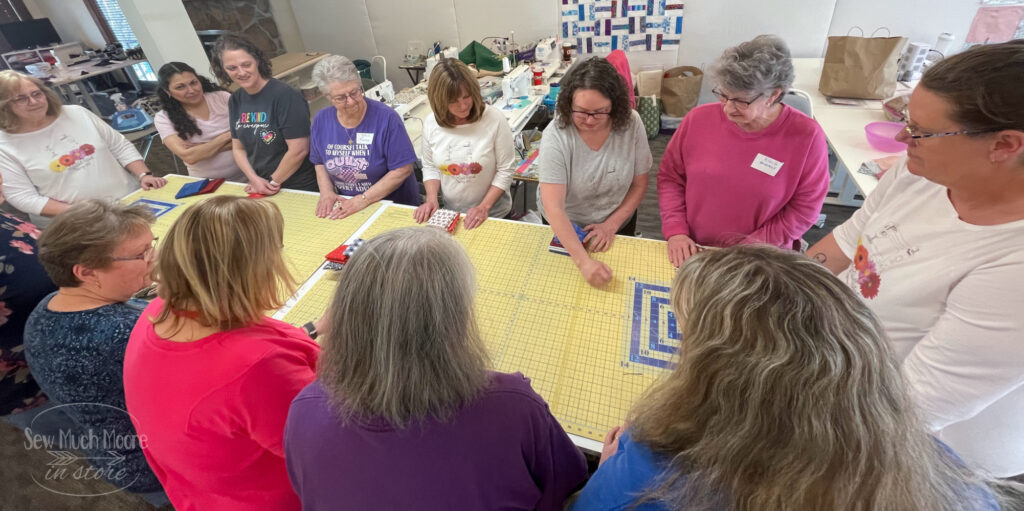 The Grace Company, Magic Quilting Spray, Aurifil, Oliso, Birdie Batting, and The Fabric Chic were very generous with the door prizes and random drawings throughout the retreat weekend. We are so grateful!
I want to know!
I would love to hear from you (in the comments below) of your favorite retreat location! Maybe you have a favorite retreat tradition to share.
I'm looking forward to learning more about new places to quilt together!