Follow along and learn how to make a handmade Face Mask for yourself and for others! There are many different kinds of masks to choose from. My pattern offers four sizes, plus a few options along the way. Learn how to add a flexible nose wire and also a filter pocket to your face mask. My pattern offers options for elastic or fabric ties. Let's dive right in and see how to make a handmade face mask!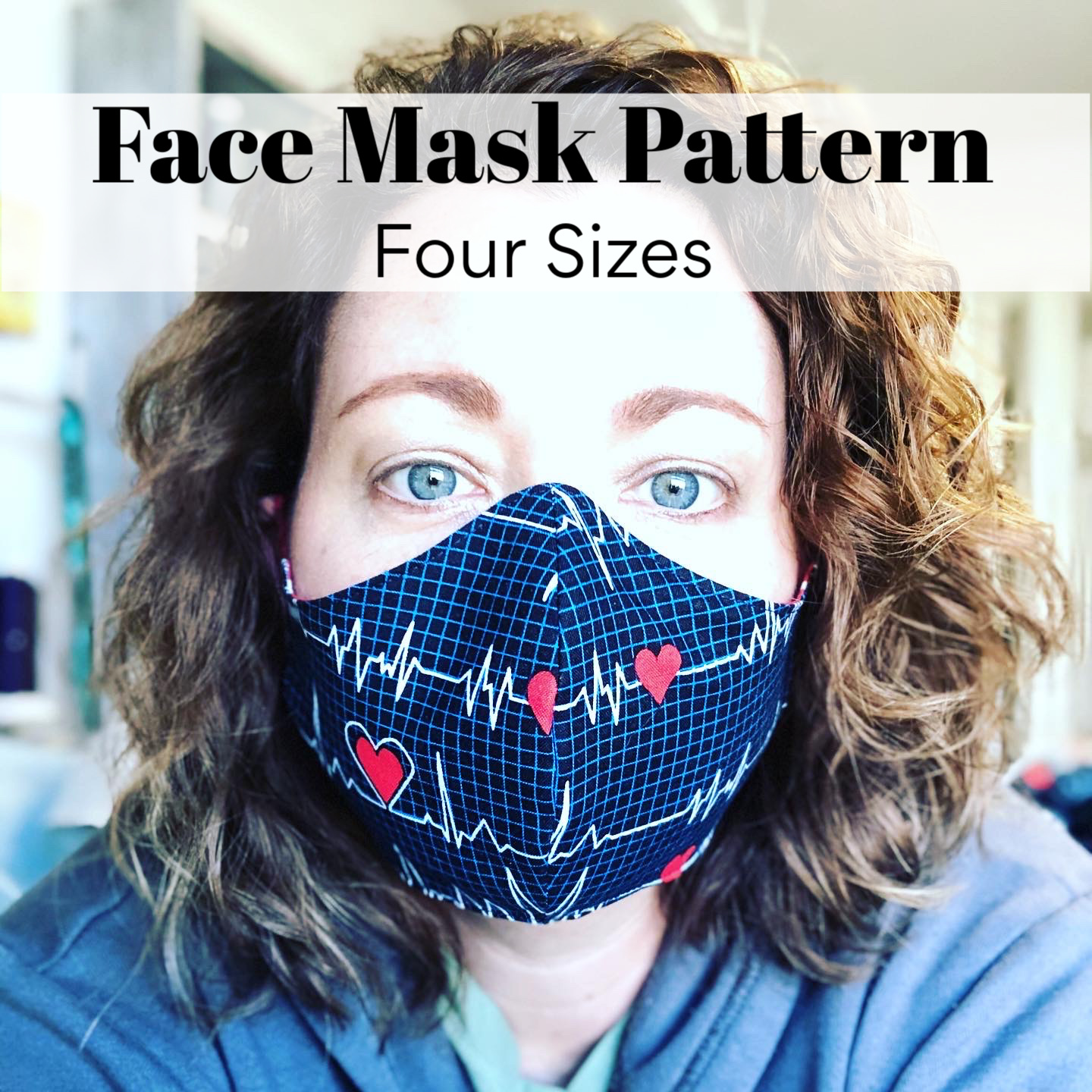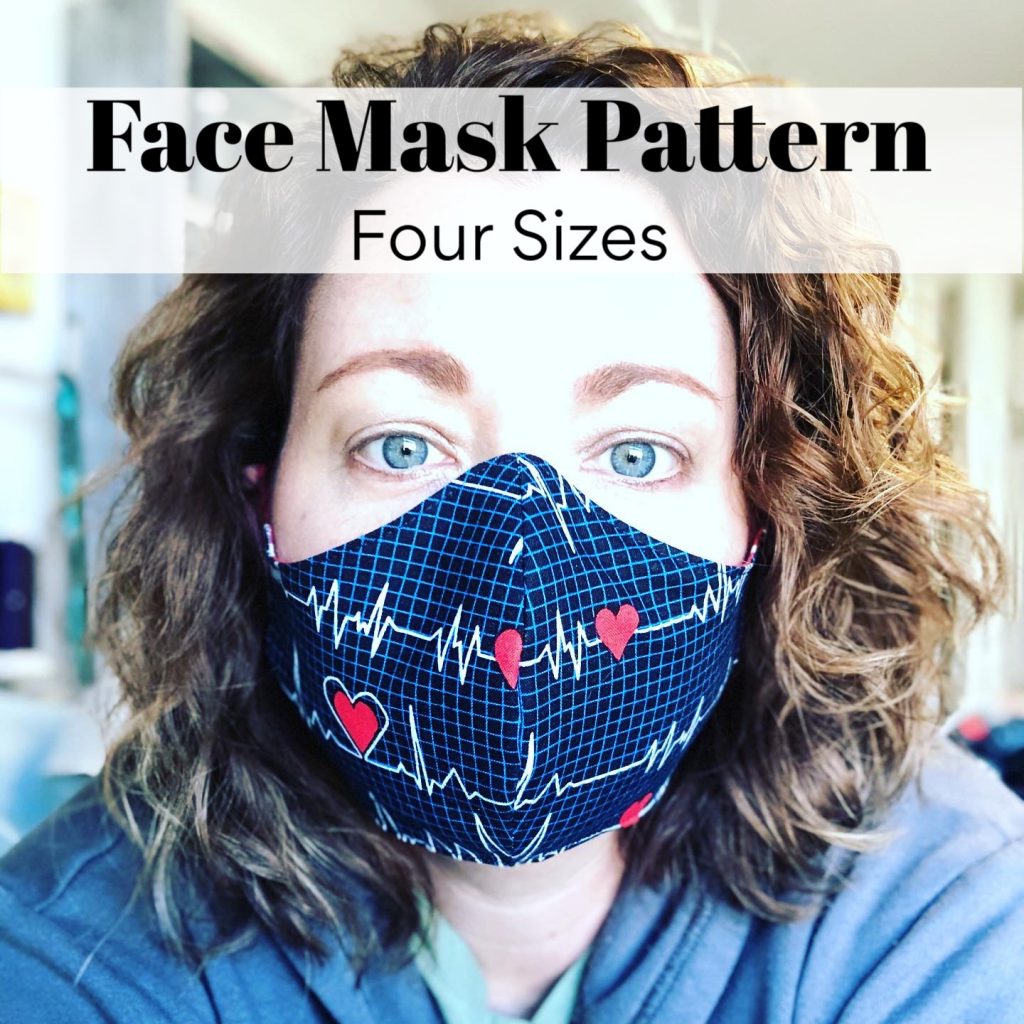 This post contains affiliate links for your convenience. ? Read my full disclosure policy here.
Face Mask Material LIST
Qty (1) Exterior Fabric (I use 100% Quilting Cotton) – Fabric amount depends upon mask size
Qty (1) Lining Fabric (I used fabric from my online shop) – Fabric amount depends upon mask size
Mask Closure

Elastic
Binding Strips (these can be made like my lanyard tape – minus the interfacing)

Flexible Nose Wire

I used 4″ of 18 gauge wire
Basic Sewing Supplies & Tools Needed
WATCH MY VIDEO TUTORIALS
I have two videos available for the same pattern. The first video shows how to make a handmade face mask without the flexible nose wire and filter pocket, while the second video shows the additions of the flexible nose wire and filter pocket. Watch both and decide which option is best for you!
Whichever style mask you decide to make, it is important to remember that handmade face masks will not prevent someone from becoming infected with COVID-19. They are approved by the CDC to be used as a last resort when all other PPE options have run out.  Health providers experiencing shortages, who have handmade masks, can use them on lower-risk patients allowing N95s to be reserved for emergency cases.
It is important that you wash your hands and practice social distancing.  If you are a healthcare worker, first responder or essential worker – God Bless and protect you!
Just keep sewing!