ve you ever had a favorite pair of jeans that needed inseam repair?  Have you contemplated throwing them away because you weren't sure how to fix them without drawing unwanted attention to your inseam?  I think we have all been there!  In this article, I will show you how to fix your favorite pair of jeans by doing a Jeans Inseam Patch Repair!  Check out the materials list and don't forget to watch the video tutorial!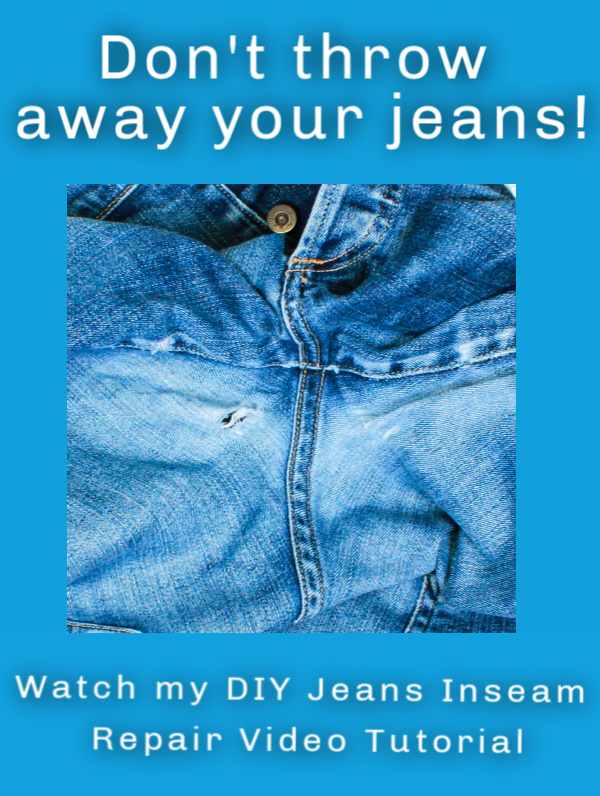 This post contains affiliate links for your convenience. ? Read my full disclosure policy here.
Jeans Inseam Patch Repair Material LISt
Why use Misty Fuse for the Jeans Inseam Patch Repair?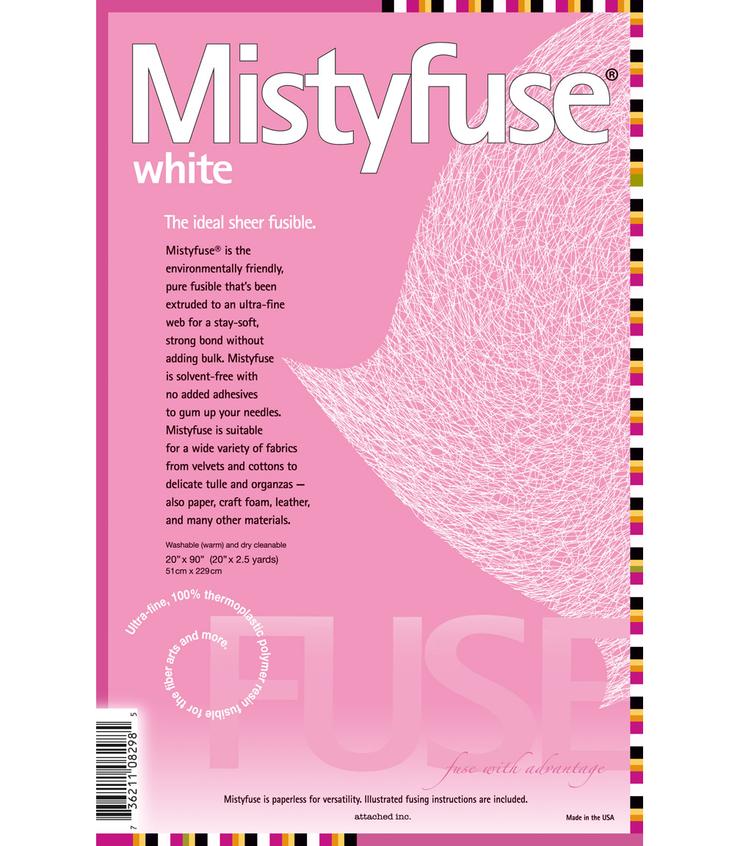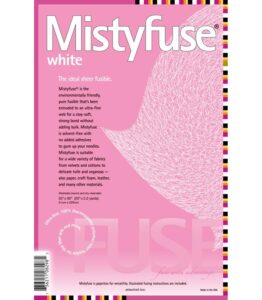 The reason I love Misty Fuse adhesive is that it does not gum up my needle and this product is incredibly versatile!  Mistyfuse® is the environmentally-friendly fusible appliqué web—acid-free and made in a green industrial park here in the USA, without solvents or harsh chemicals, and without body modifiers or blow additives or sticky adhesives. It's been extruded to an ultra-fine web for a stay-soft, strong bond without adding bulk. It will never gum-up needles. Mistyfuse is suitable for a wide variety of fabrics. Mistyfuse comes in White, Black and Mistyfuse Ultraviolet and is available in 20″ x 2½ yd or 10yd packages and also various Bolt options.
This video tutorial shows you how to repair your Jeans by creating your own denim patch, fusing the patch with a lightweight adhesive and sewing it in place.  Trimming the excess patch away finishes the job and this Jeans Inseam Repair could not be simpler!  Click below to watch the video!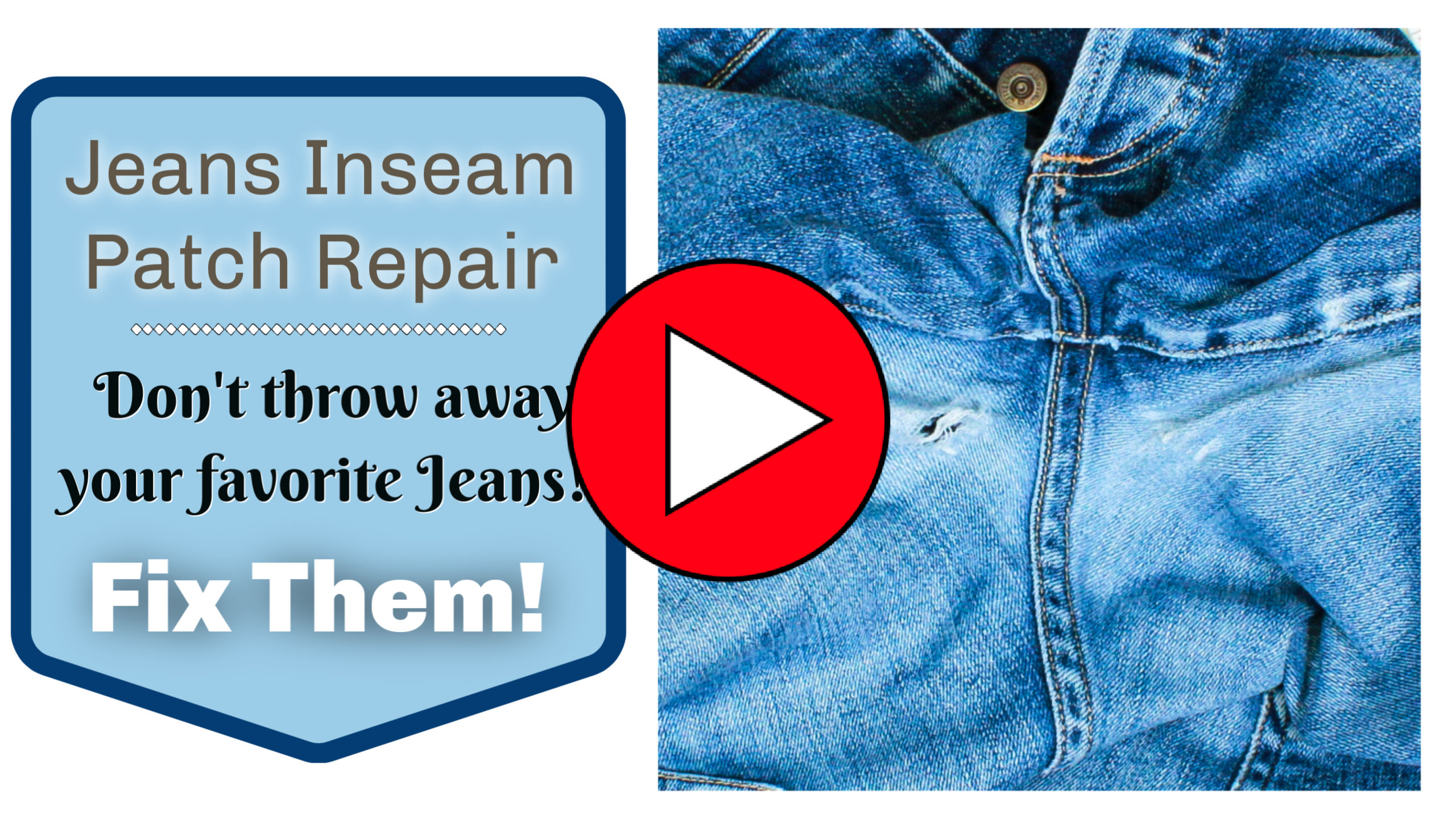 Do you have any jeans that are in need of repair right now?  Give this technique a try!  I have been using this technique for a couple of years (after trying several other ways) and just love it!
Happy Sewing!