In this tutorial I'll show you how to add a zipper end to your zipper tape. Adding a zipper end is an easy way to take your project to the next level. Be sure to watch the video tutorial for your step-by-step instructions. Let's get started!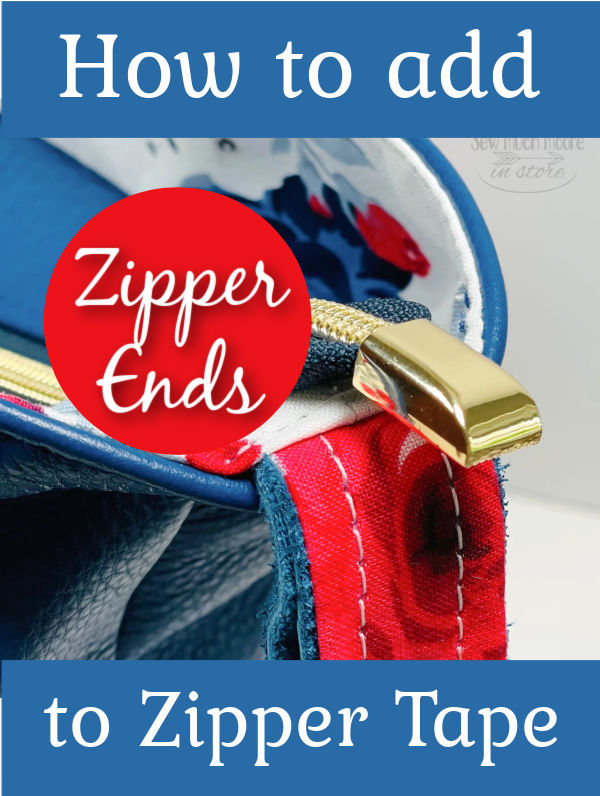 Supplies
Preparing the Zipper Tape
I finished my purse but wanted to create a professional finish for the end of my zipper tape.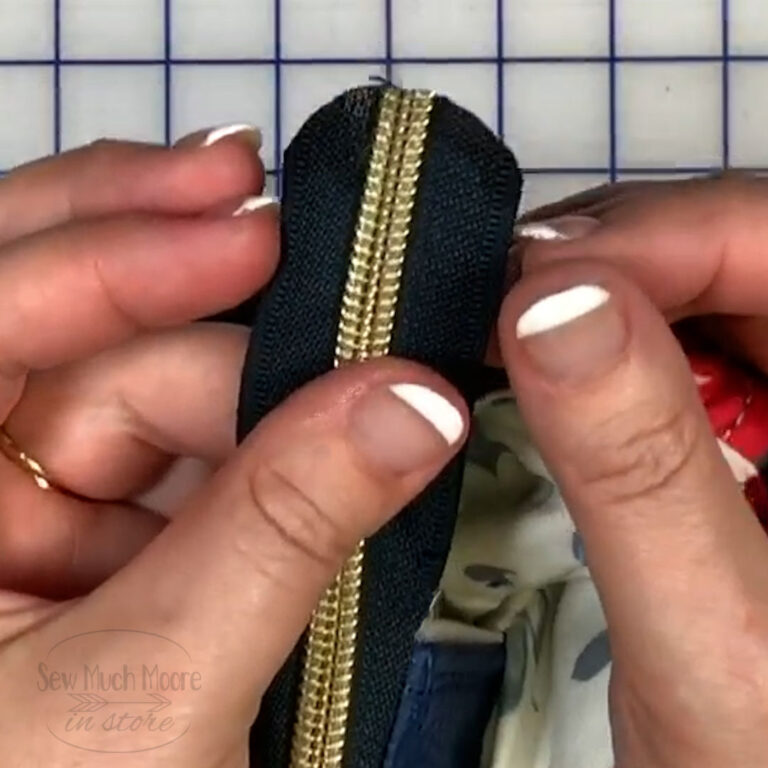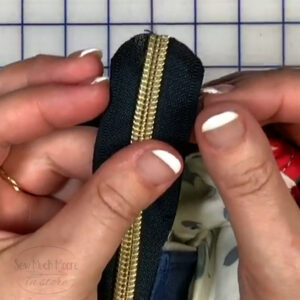 Because my zipper tape is a number five, which is just indication for the width of the tape, I'm going to trim down the corners to achieve a beveled edge. Once I trimmed down those corners I'm going to add a little bit of Fray Check so that everything stays nice and tidy.
Choosing a Finish
Zipper ends come in a variety of finishes. You just need to choose one that will coordinate best with your project.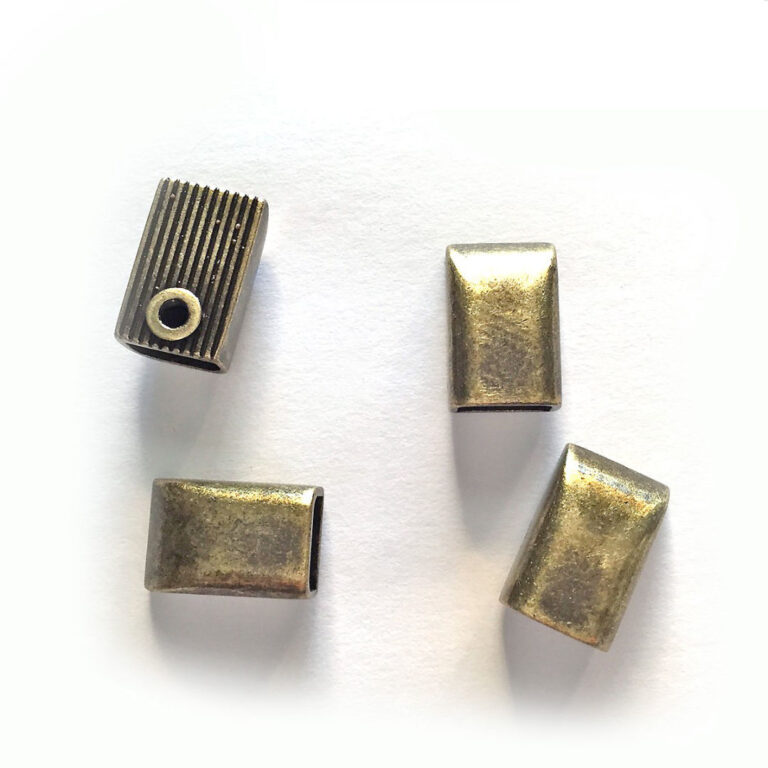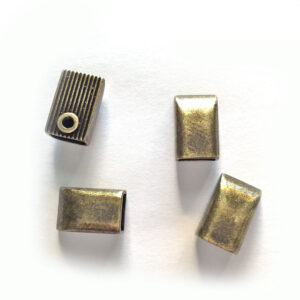 The finish I'm choosing is gold because it will match my zipper teeth and the rest of my hardware on this bag. This hardware comes with the end itself and a small screw to help the zipper and stay into place.
Installing the Zipper End
All you have to do is fit the end of your zipper tape into the cavity of the zipper end. Because my zipper tape is wide, I fold in the sides of the tape so that everything fits nice and snug. Once I get the tape inside of the zipper end, we'll just add the tiny screw to help secure the tape in place.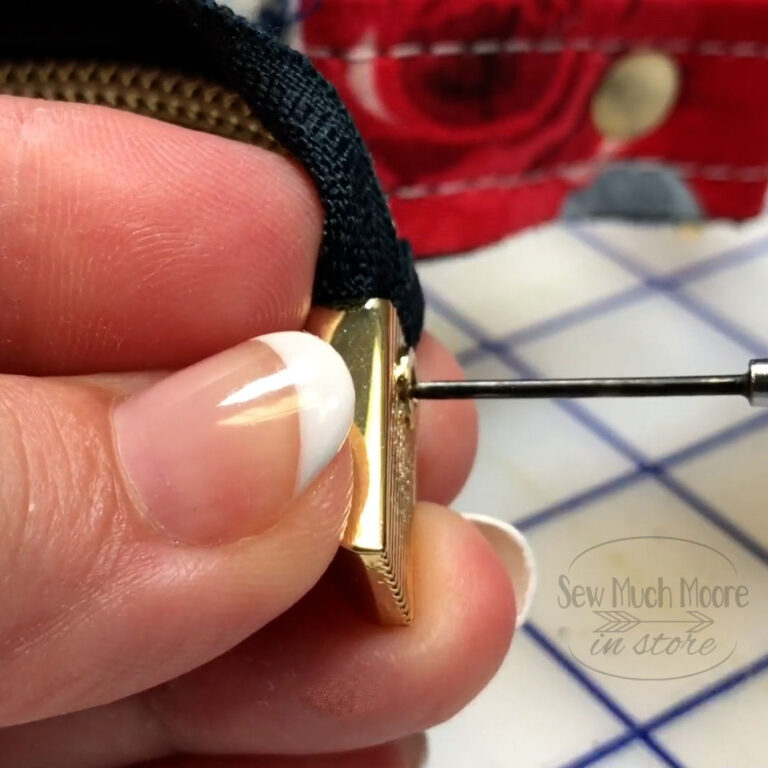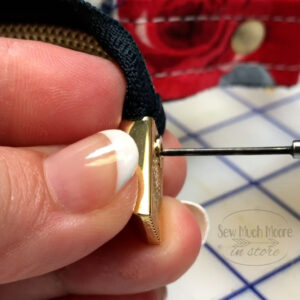 The trick here is to have the dexterity to handle such a tiny screw. I found that magnetizing your screwdriver is very helpful. You can place your metal screwdriver onto a magnet. This will help you get the screw into the opening. The tiny screw helps to keep the tape in place. If you want, you can add a drop of Loctite before you screw everything together. 
Enjoy the Results!
Adding a zipper end to your zipper tape is just that simple and it creates such a lovely finish for a project that you've worked so hard on.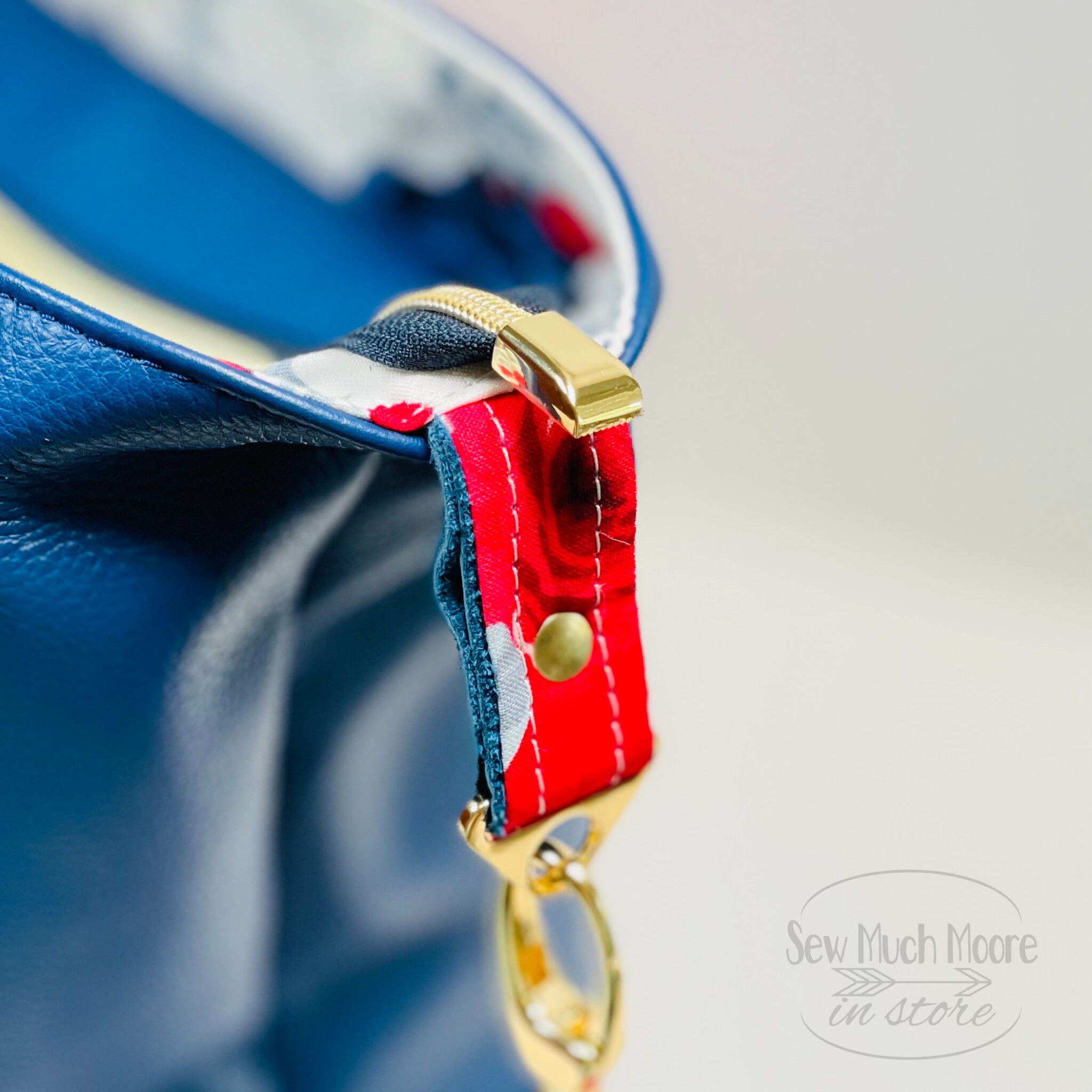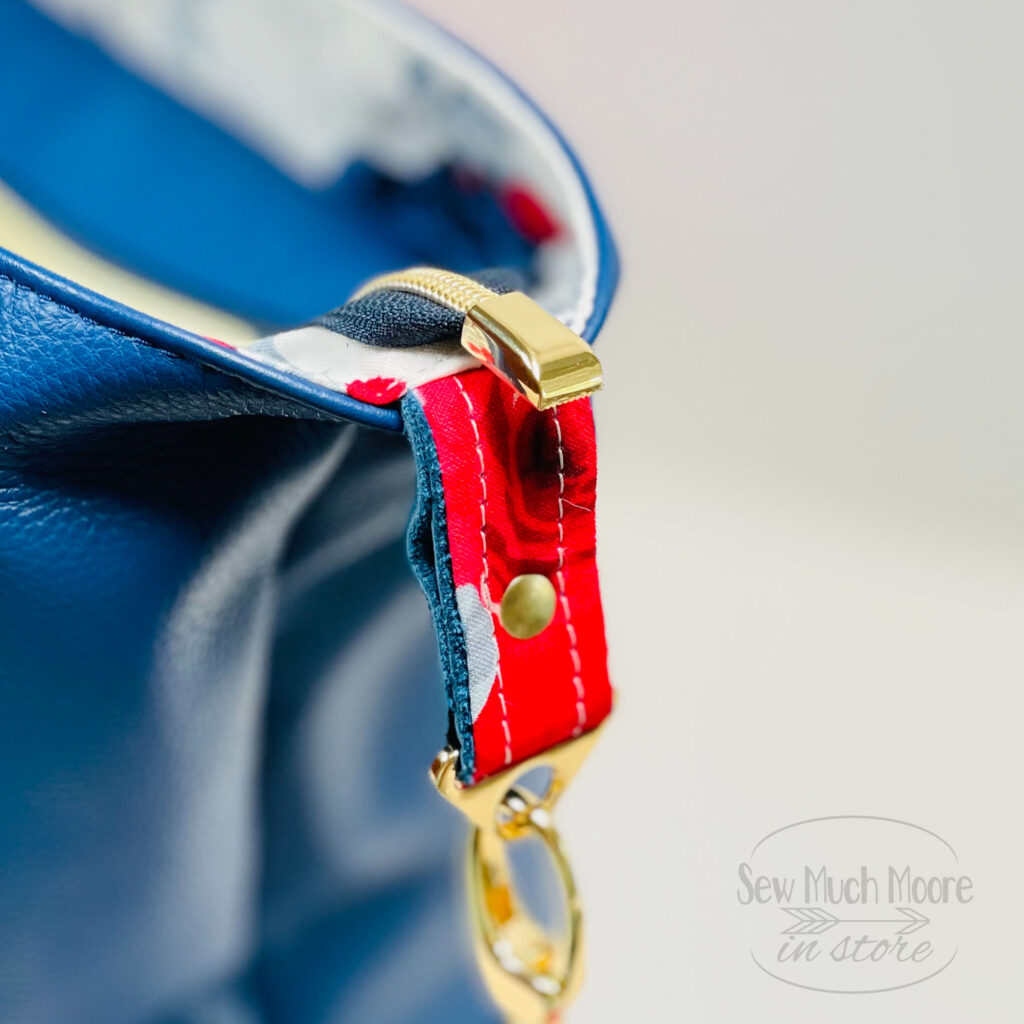 I have a variety of finishes in my online shop for you to choose from. My favorite is probably the Iridescent Rainbow. It goes really nicely with my Iridescent Zipper Tape.
Check out all of my bag hardware in my online shop!
Watch the Video Tutorial
Learn more about making Handmade Bags and share your questions and progress in my Facebook Group!
You may also want to check out a few of my other Handmade Bag articles! Check out the Betty Bowler Bag and the Ultimate Travel Bag!