The Best Magnifying Lamp for Handwork
I've wanted to try out the MAGnificent Floor and Table LED Magnifying Lamp for sometime now. You see, I'm becoming more interested with handwork, embroidery, and appliqué and I thought it would be a good idea to have some additional lighting that also offers magnification. The Daylight Company was generous enough to send me to try out. You know me – I have to love it before I would share or recommend it – so let's get started! Also, don't forget to watch my un-boxing video at the end!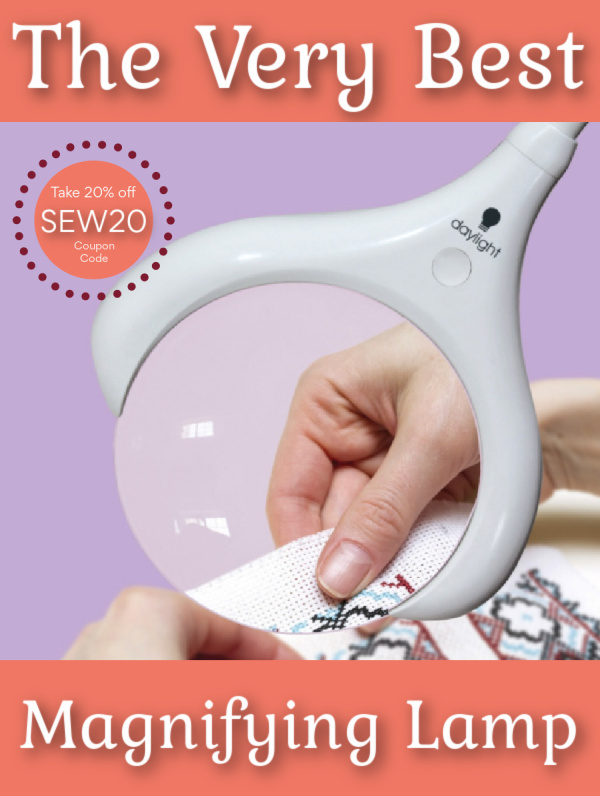 This magnifying lamp is shipped in a compact box but it has lots and lots to offer, once you start unpacking. Inside the box is an adjustable lamp assembly, power adapter, two poles that help you adjust the weight of your lamp, and a sturdy lamp base.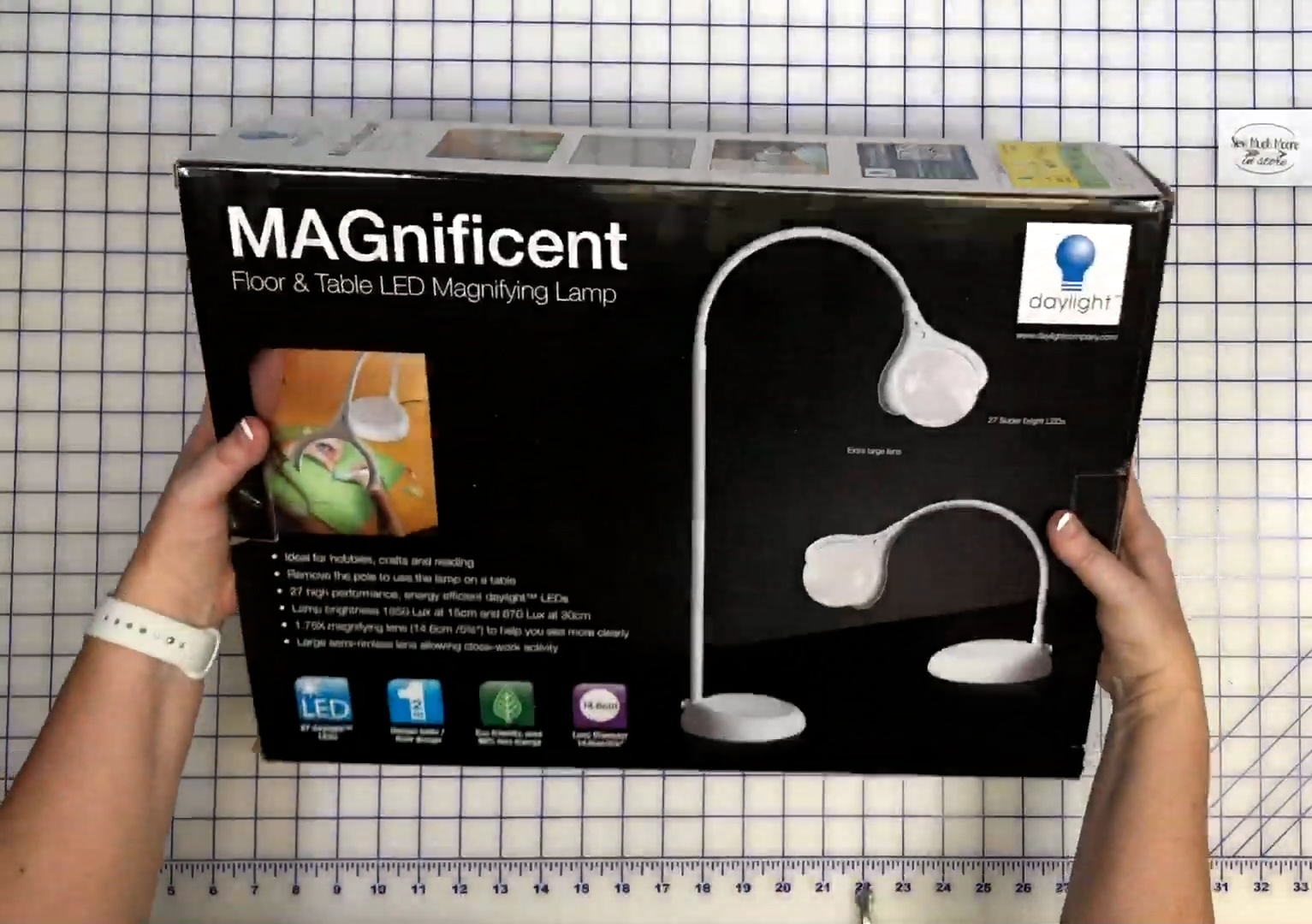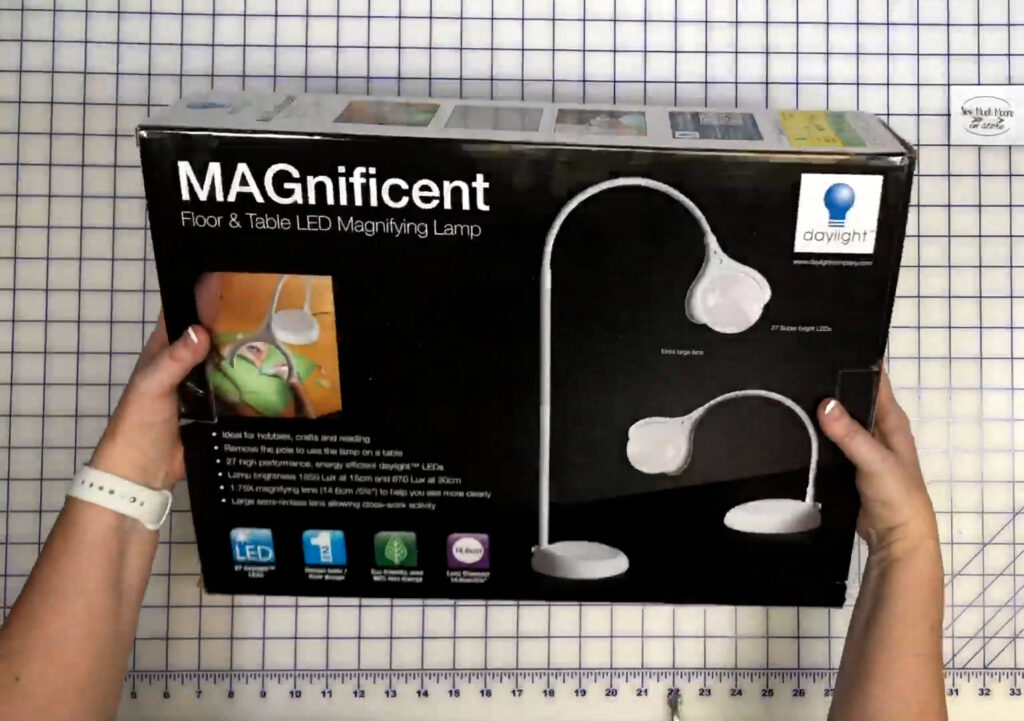 Assembling the Lamp
One of the things I find really useful about this lamp is that the head assembly is adjustable. So it can be bent or adjusted to whatever position works best for what you are doing at the moment. The lamp base is a good and sturdy weight. It's not too heavy but it's solid enough so that you can stretch out your lamp head assembly, and the lamp still won't tip over. The lamp comes with two poles that you can add. These polls have built-in electronic connectors so that you don't have to string a cord through the pole to eventually illuminate the lamp head assembly. The lamp base has a thumb screw that needs to be loosened before you insert the polls or head assembly into the base.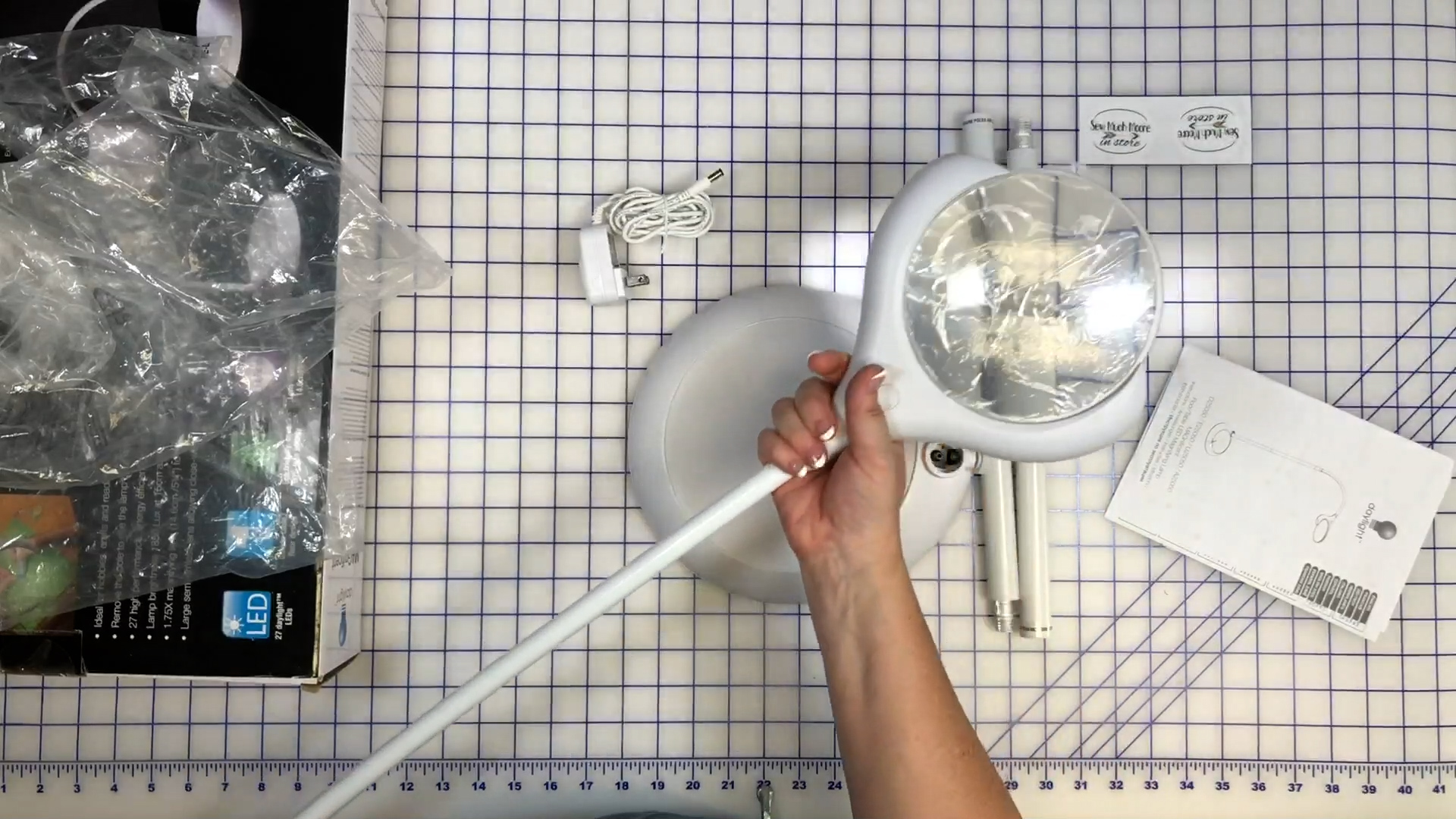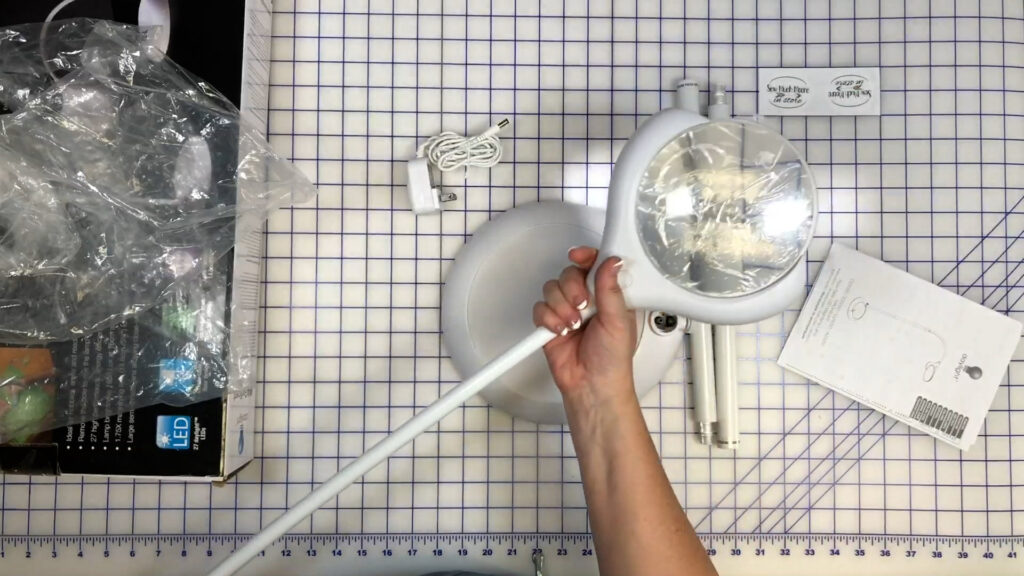 When you are connecting either the pole or the lamp head assembly to the base, you need to push down really hard to make that connection. Once you have that connected, grab your power supply. Plug one end into the base and the other into your electrical outlet.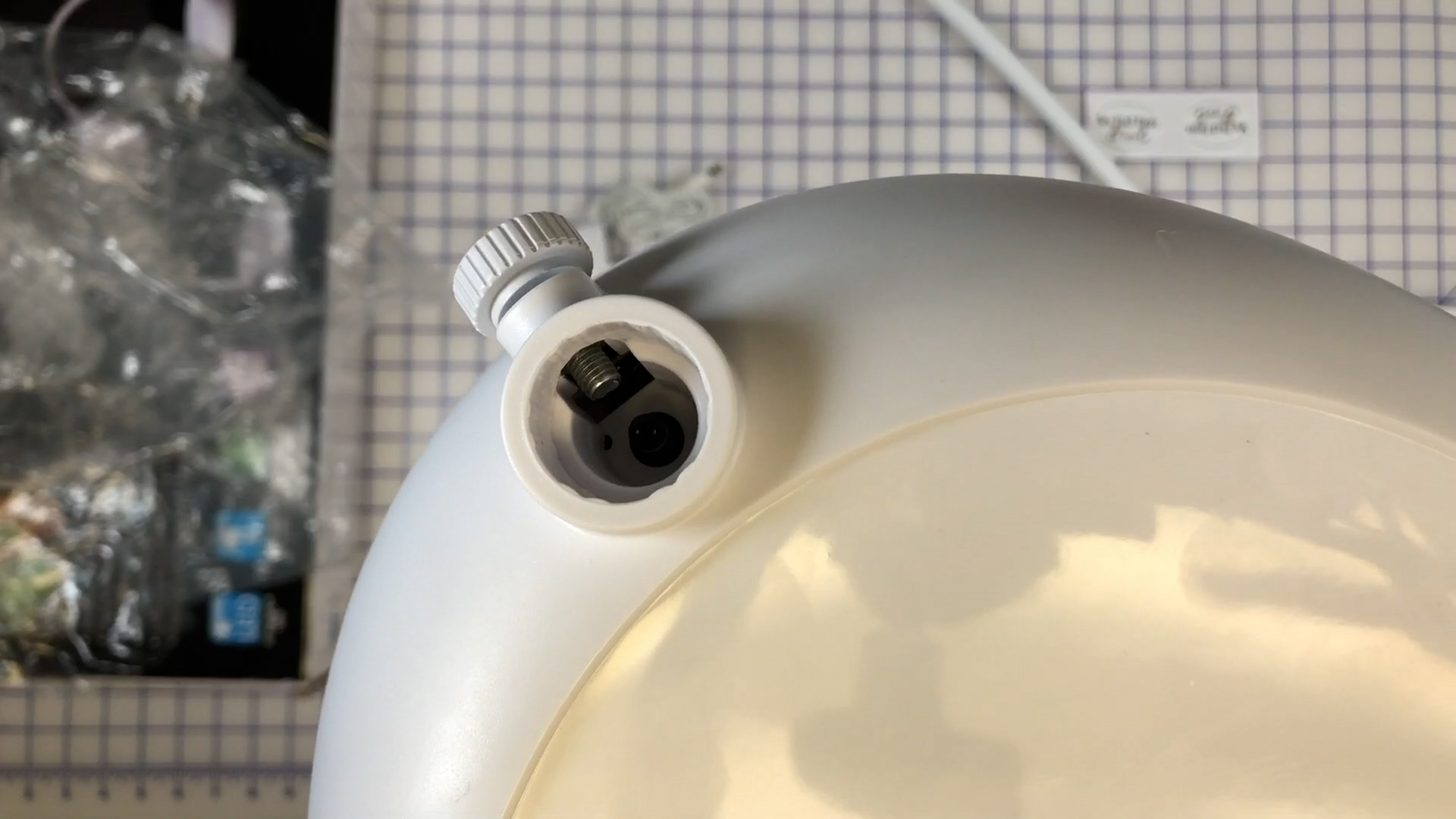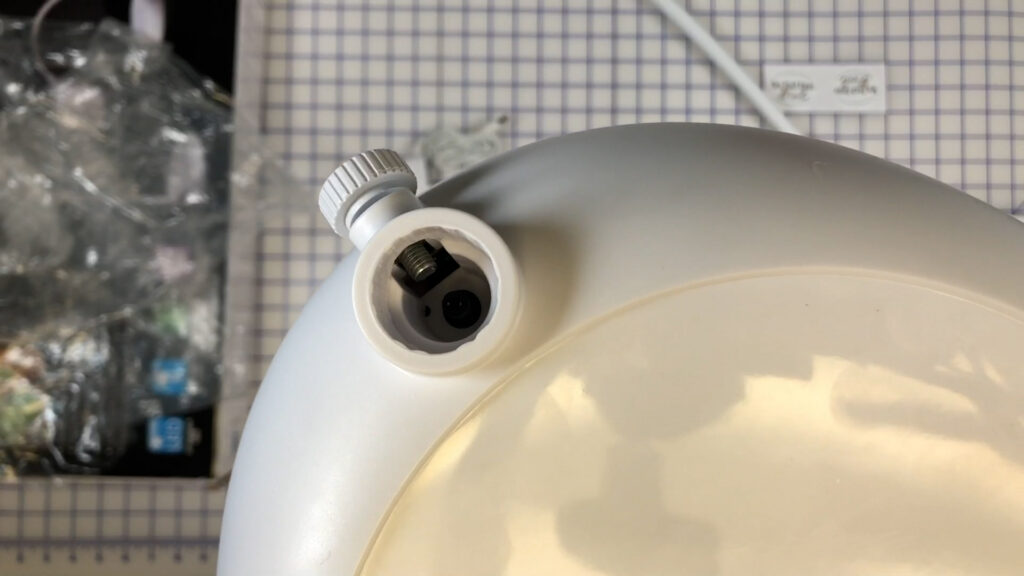 The on and off switch is at the top of the lamp assembly and there is a large semi rimless lens which really helps with the close work activity. This lamp is ideal for hobbies, crafts, and even reading. As I mentioned before you can remove the pole and use the lamp on the table as well.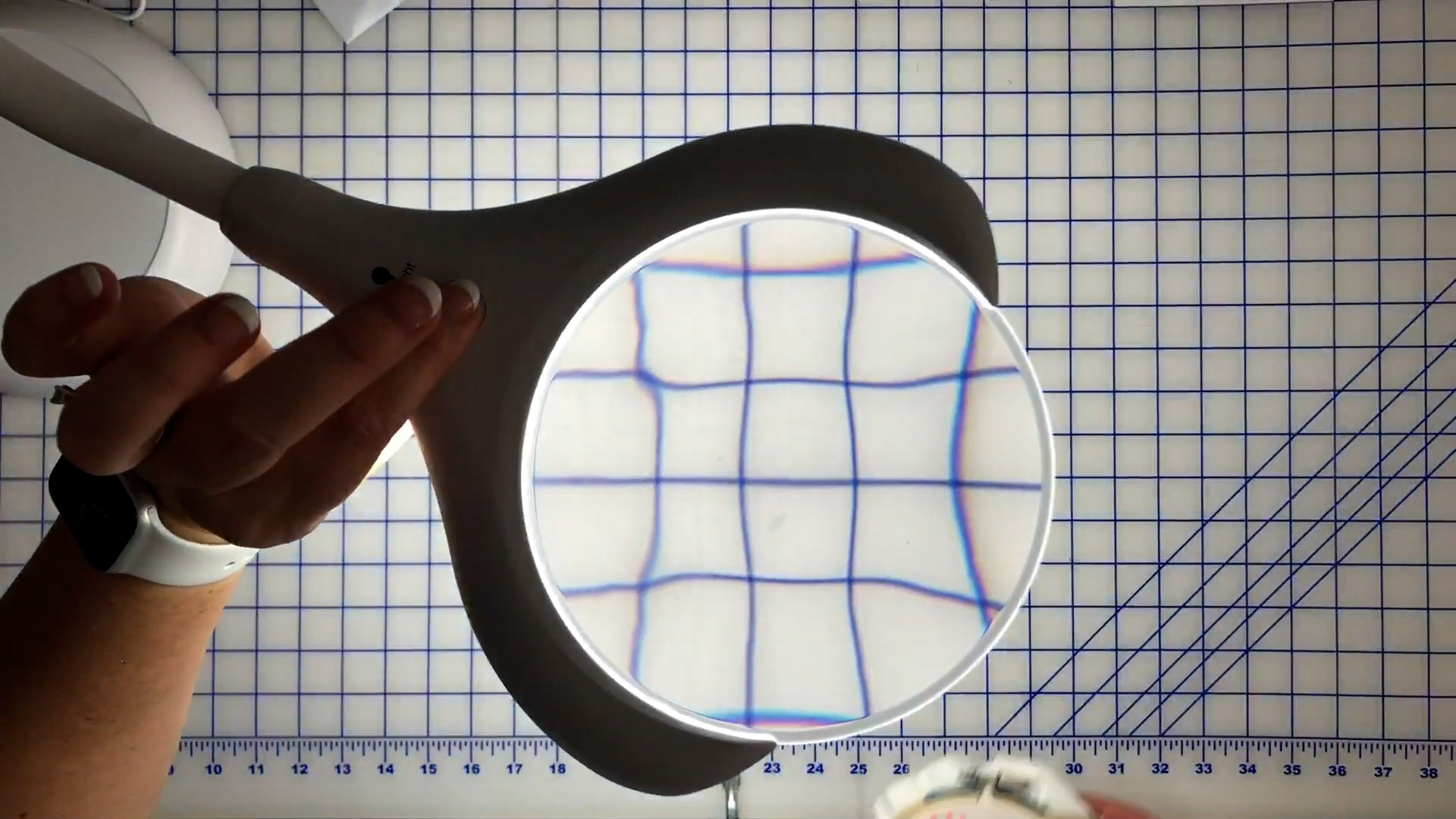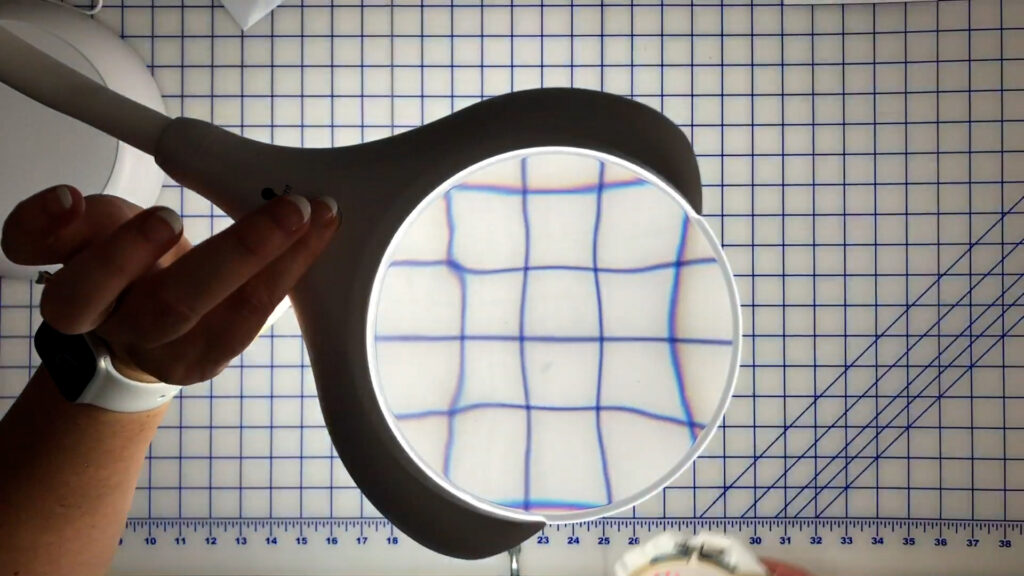 Lamp Specifications
If you are looking for brightness, then you've found it here! Check out the specs for this magnifying lamp!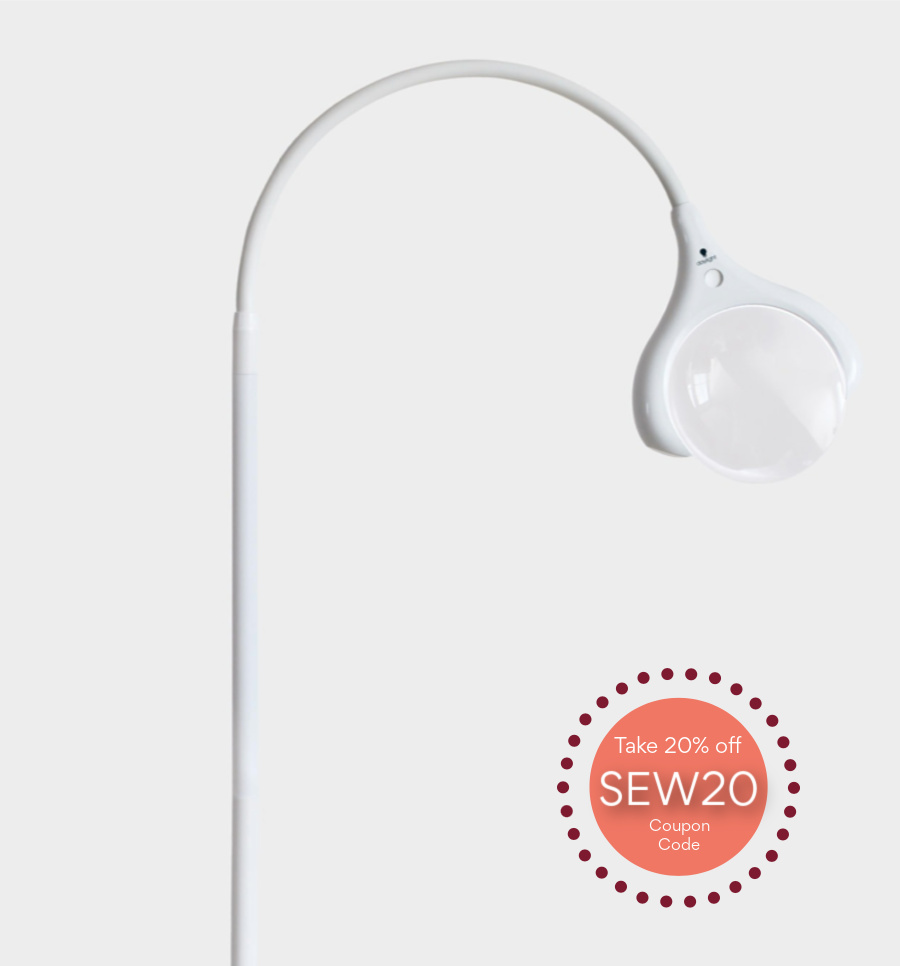 I totally recommend the Daylight Company MAGnificent Floor andTable LED Magnifying Lamp. Oh, the projects I have planned! I do have some very exciting handwork projects planned in the near future. Stay tuned!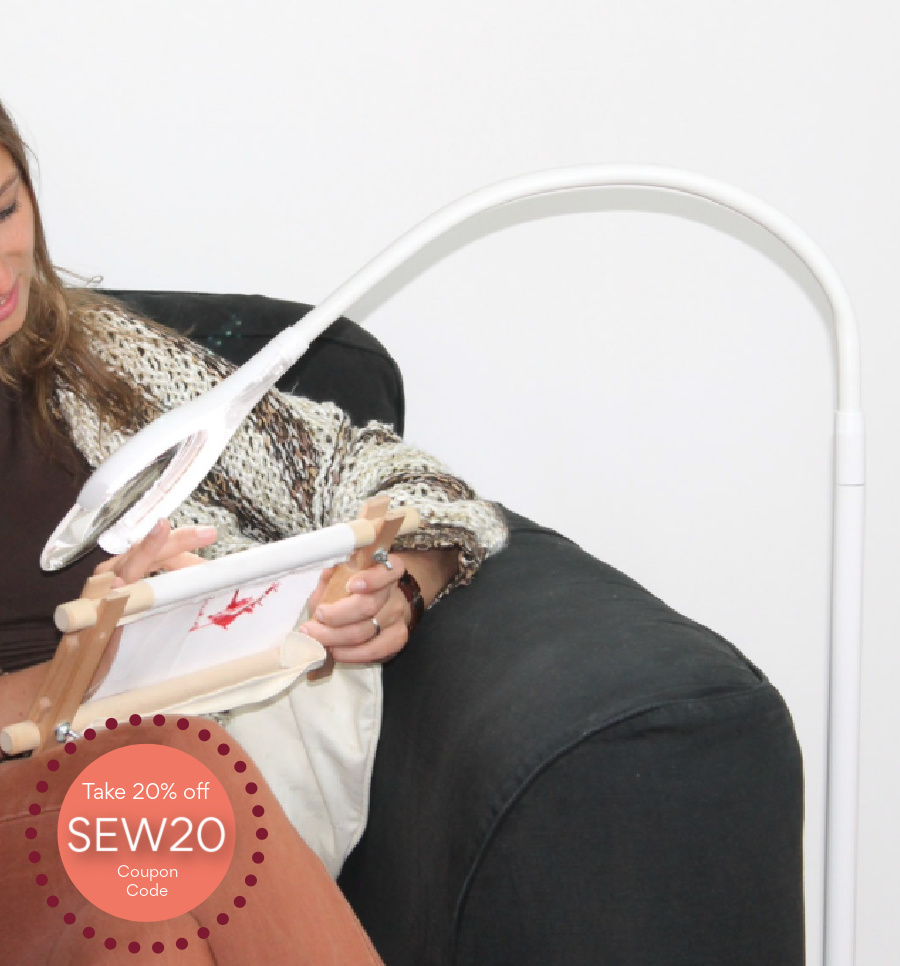 Use the coupon code SEW20 and receive 20% off of your entire daylight Company order. Head over to the link in the description, just below this video, to learn more.

Watch my unboxing video to see how easy it is to assemble the MAGnificent Floor & Table Magnifying Lamp!