I love rainbows!  Rainbows remind me of God's promise and new beginnings.  Not to mention they are beautiful!  When I found out about a Mini Quilt Swap that was themed on rainbows – I was in!  What is a mini quilt, you ask?  A mini quilt is like a regular quilt, only much, much smaller!  The Mini Quilt swap that I joined was called #RainbowMiniQuiltSwap. This swap was hosted by Kate Basti.  A swap host is called a "Swap Mama".  All swap participants were sent an email with their secret partner's name, mailing address and basic interest info. This email also contained reminders about checkpoint info and mailing date deadlines. The basic interest info contained the person's fabric and design likes and dislikes and any other info they decided to include in their submission form. Once I received my partner info, I immediately started trolling her Instagram feed.  My secret partner was an accomplished quilter.  Her Instagram feed was full of lovely creations.  She posted a mosaic, which I used as inspiration for choosing the pattern and fabric for her Mini Quilt.  In her mosaic, I spied the Goosed Up foundation paper pieced pattern by Jeli Quilts.  I was definitely goosed up about rainbows!  Let me tell you what you need to make your own!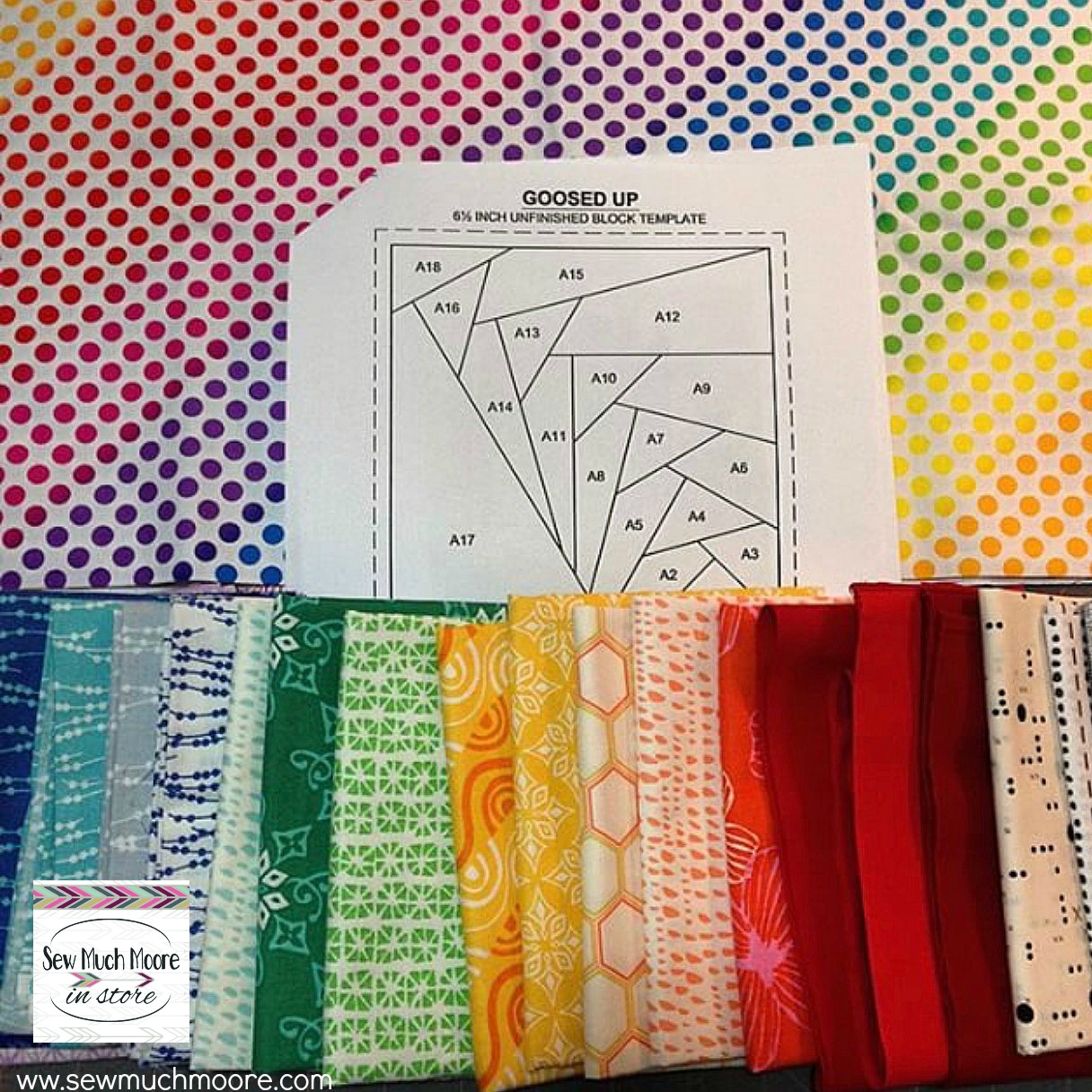 This post contains affiliate links for your convenience.
Read my full disclosure policy here.
Goosed Up – Material List 
Goosed Up pattern by Jeli Quilts (sorry her patterns are no longer available)
Fabric from your stash
Foundation Paper for your printer (I used this paper – It's my favorite)
Add A Quarter Ruler – this is a MUST have for foundation paper piecing!
Seam Roller (this is especially handy if you want to skip all that ironing)
Goosed Up – Basic Supply List
Once I got my pattern all printed out, I decided it would be a good idea to make a practice block.  I was still waiting on a few fabrics to arrive from my online orders, so I used my scraps and made this trial block, which is about the size of a coffee cup coaster.  The block was easy to make and my practice piece turned out great!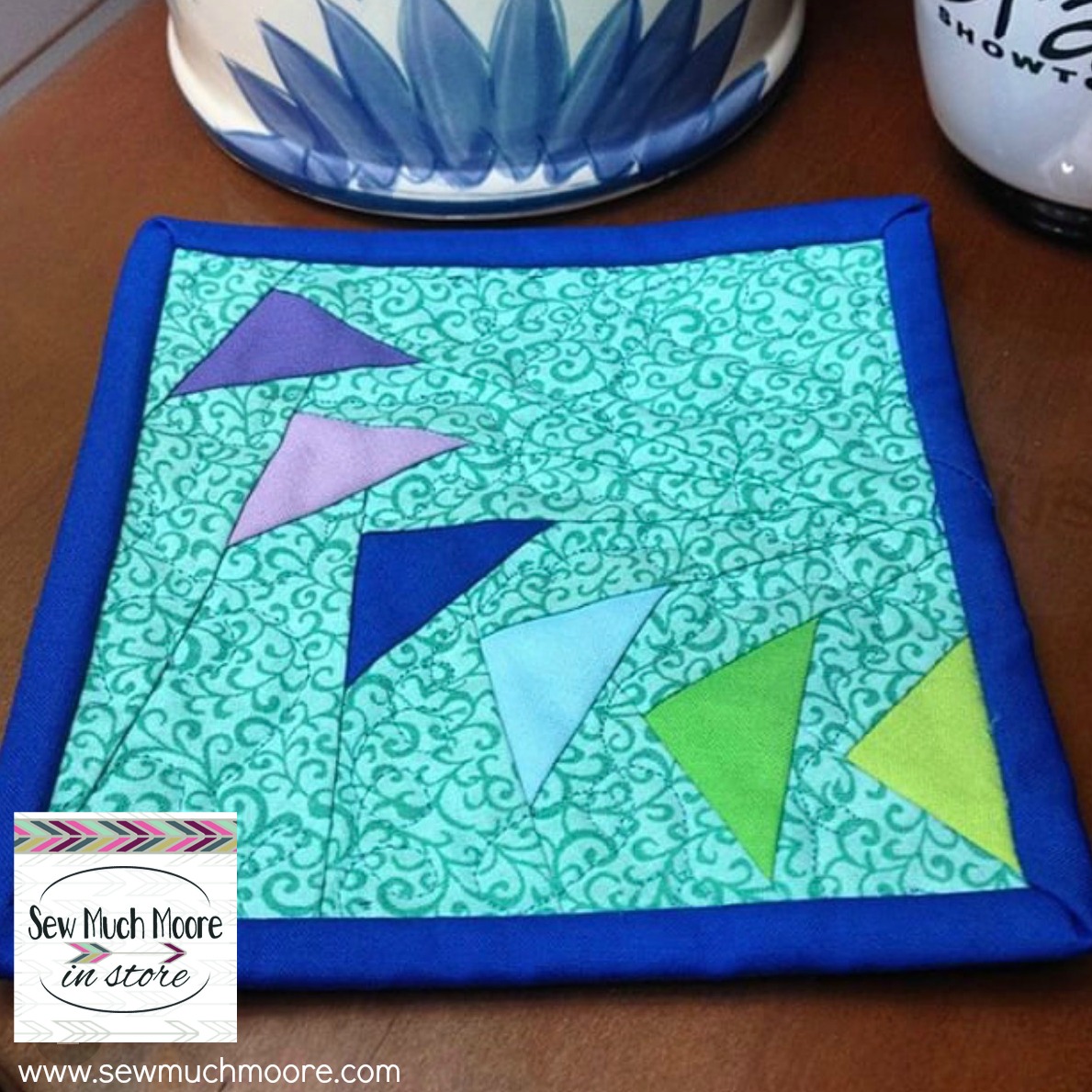 Finding all the right fabrics was my favorite part!  I already had many in my own stash to choose from.  For some reason, I was low on yellow and red choices.  I had an abundance of teal and blue (no surprise there)!  I got all my final selections organized and in ROYGBIV order!
Since I had already made a practice block, this one was a lot easier to put together.  It was exciting to watch the mini quilt take shape!  I decided to make the small geese shapes with the darker color and have the shadow of that color be a lower volume of the base.  I love the effect!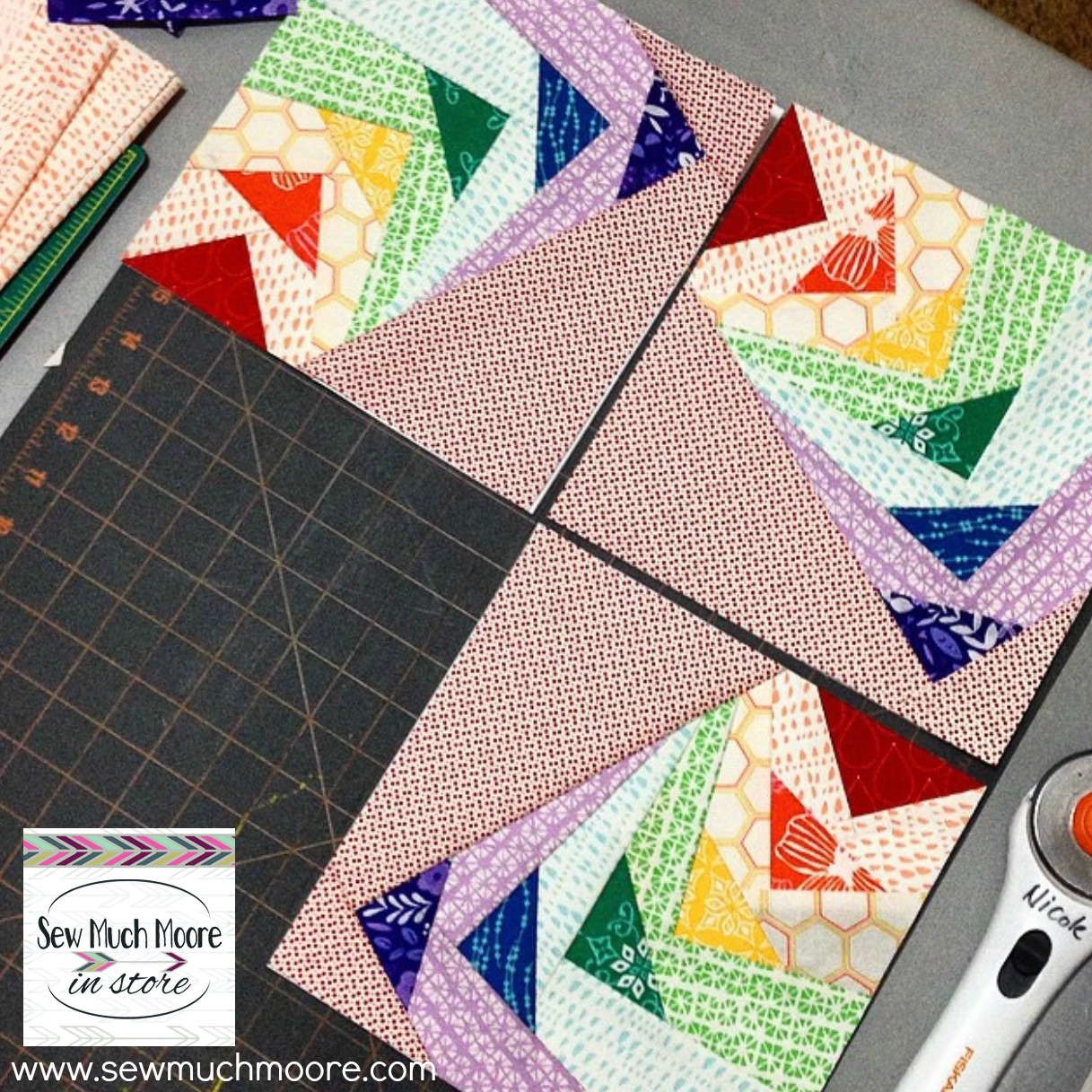 I had seen so many people use a plain white background, so I wanted to make this one a little differently.  I love how this low volume red fabric added a note of interest to the rest of the fabrics!  Once I had the sections all together, I sandwiched this all together and did some very intentional straight line quilting.  I was extremely pleased with the finished mini quilt!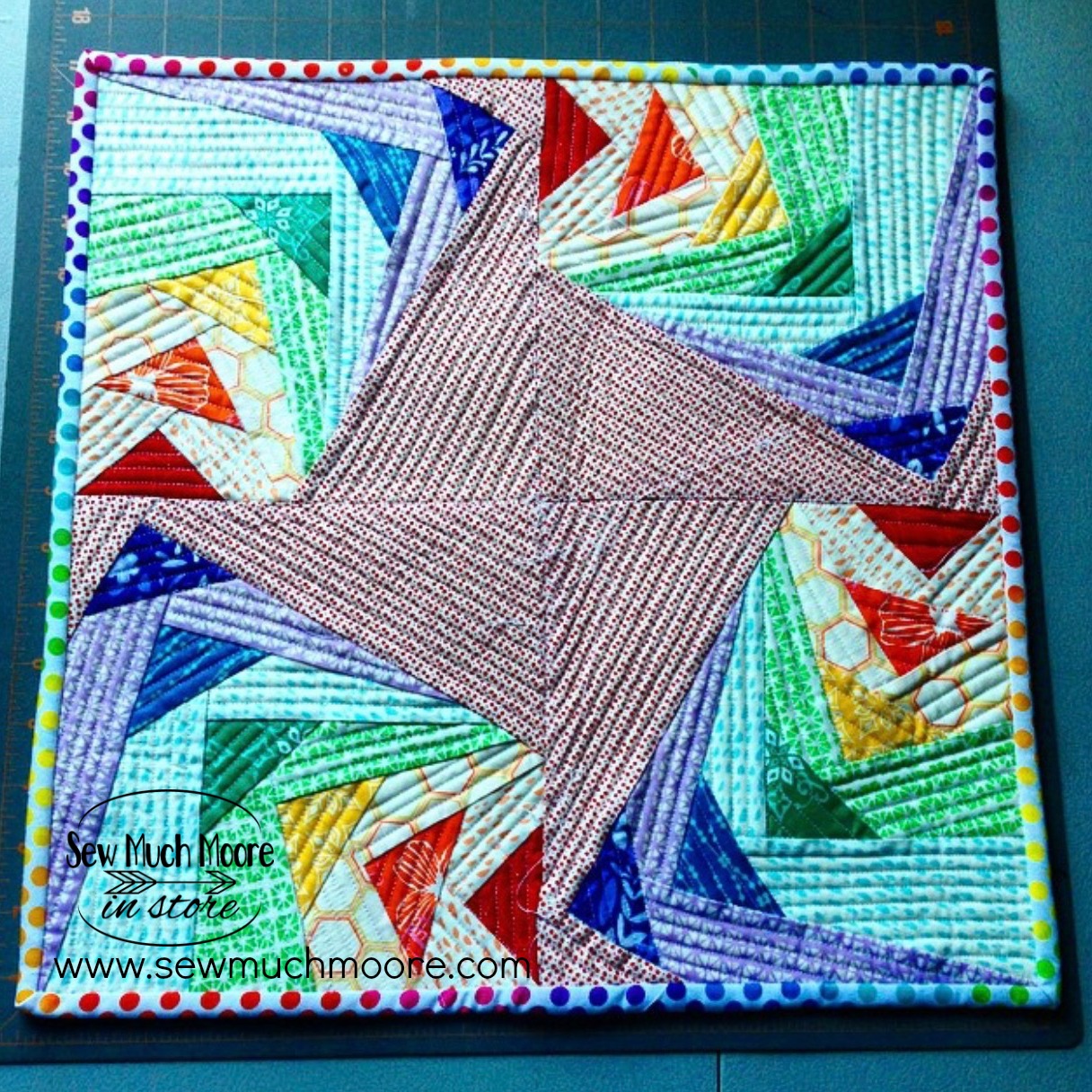 For the backing, I used a fun rainbow dot fabric.  I stumbled upon this at my LQS (local quilt shop).  I had to scoop it up and it turned out PERFECT!
As with all my swap packages, I love to send extras!  Going overboard was easy, but I just love rainbows (I think I mentioned that earlier).  Who doesn't love handmade goodies!  I covered up my label to hide some sensitive info, but you can get the general idea of my secret partners swap package.  She loved it!  She loved all of it!!!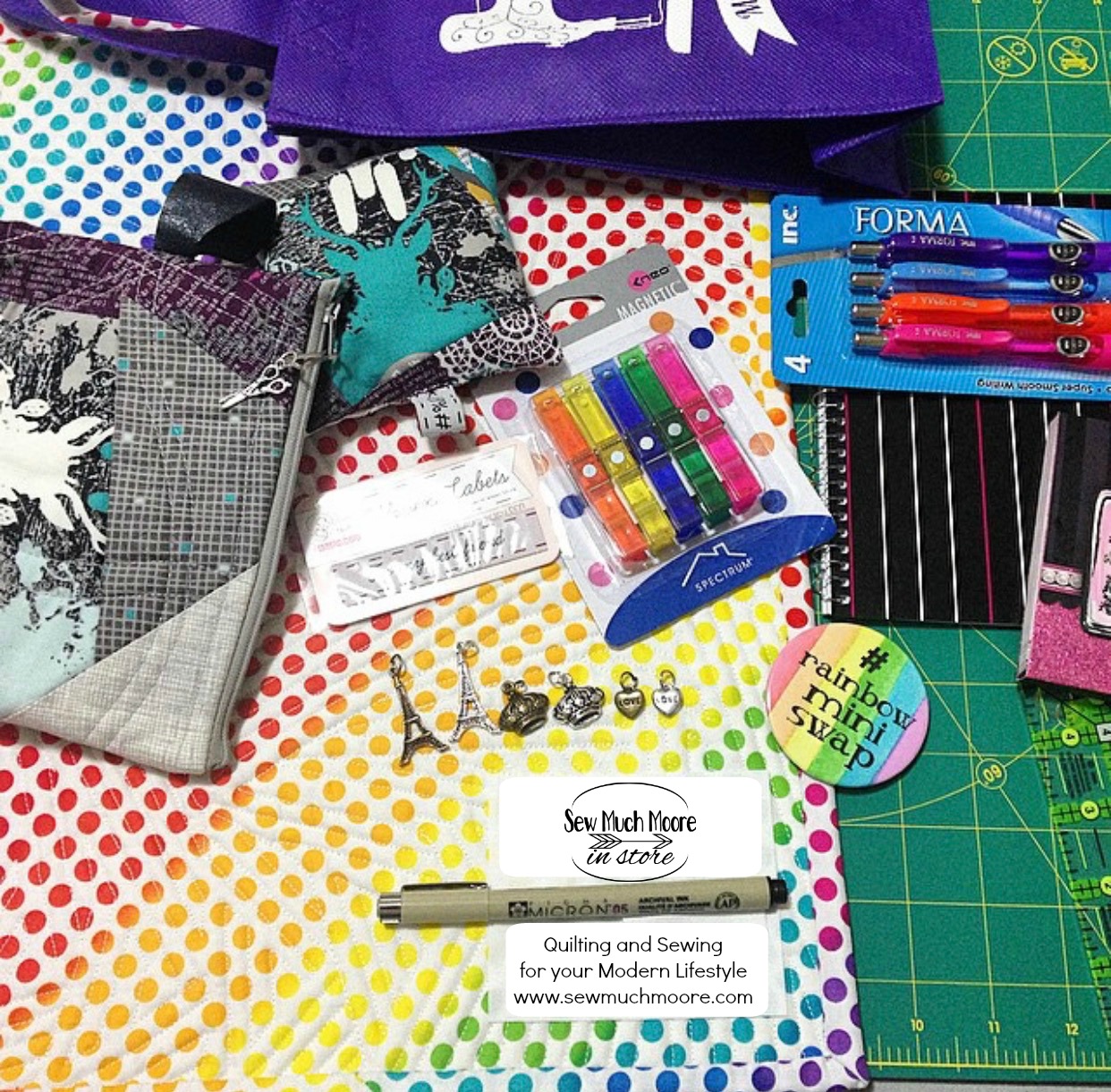 I hope you decide to try this fun pattern.  One day, I would love to make an entire quilt from it – it is sooooo good!
If you would like to learn the Foundation Paper Piecing technique, I recommend you reach out to your local quilt shop.  I hope someone there would be able to offer this in a class for you.  If this is not available for you, or if you would like to learn at your own pace – Check out my YouTube Video on Foundation Paper Piecing!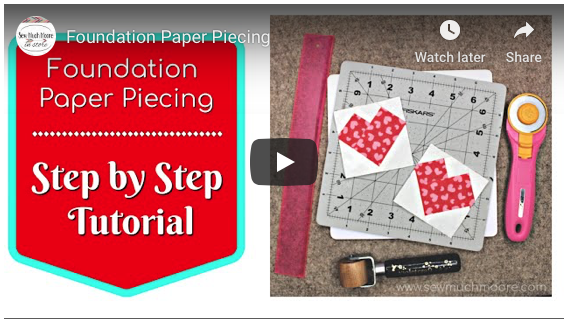 I would love to see some of your paper pieced projects!  You can share your creations on my Facebook page, or tag me on Instagram!  If you are looking for some more Foundation Paper Piecing inspiration – checkout my Pinterest Board!
Happy Stitching!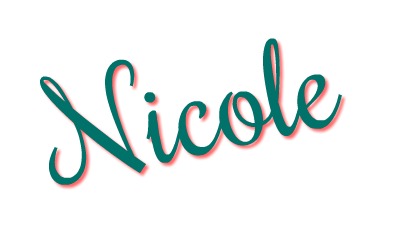 CHECK OUT MY MOST POPULAR POSTS!
SaveSave
SaveSave
SaveSave
SaveSave
SaveSave