Getting to Know the Juki DX-2000 QVP Sewing Machine
I was a helper in the classroom at the Paducah Quilt Show and I had the pleasure of trying out the Juki DX-2000 QVP sewing and quilting machine, and I have to say, it's a really nice machine. This computerized machine is packed with features that can make any project a breeze. I don't personally own this machine, but get chances to 'play' with them every time I work a quilt show (which has been pretty often in 2022-2023). I already own the Juki TL 2010, the Juki HZL-80HP-A and also use the DX-4000 QVP.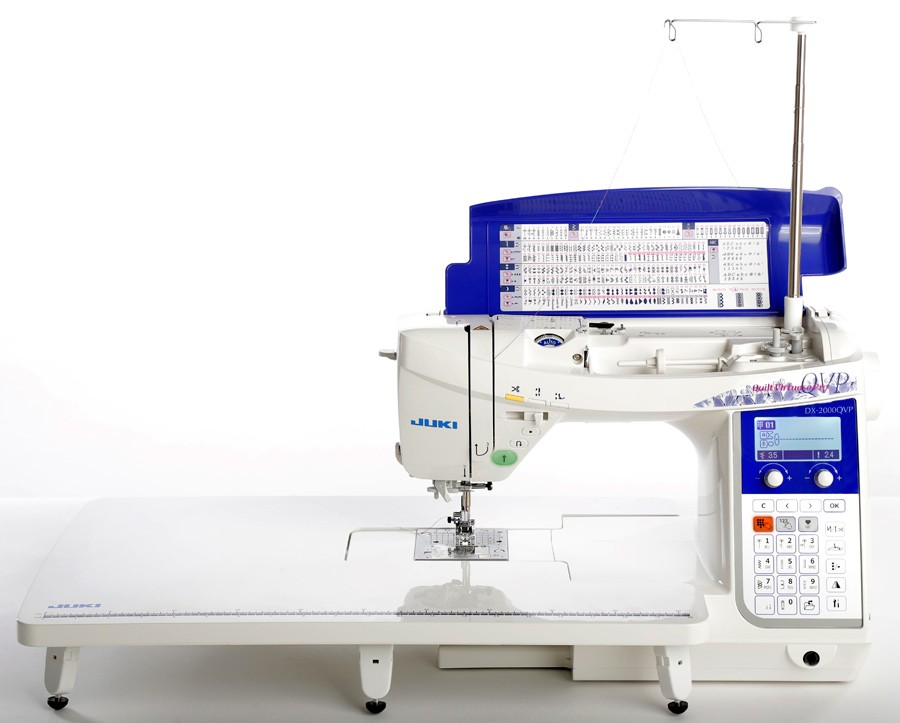 Stitching Options
One of the standout features of the Juki DX-2000 QVP is its wide variety of stitch options. With over 500 stitches to choose from, including utility stitches, decorative stitches, and alphanumeric fonts, you'll have everything you need to complete any project. The machine also has 16 automatic buttonhole options, making buttonhole sewing a breeze.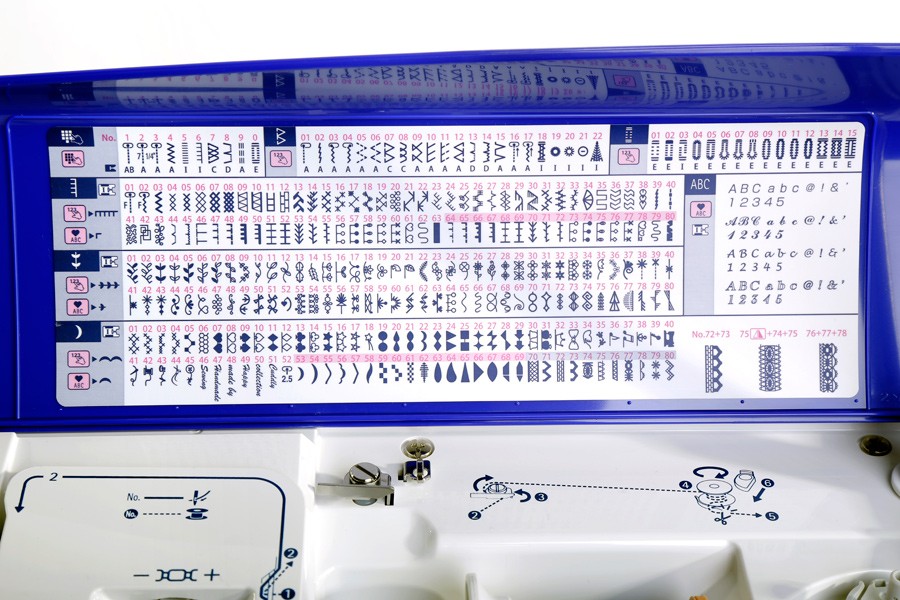 Another impressive feature of this machine is its large throat space. The 8-inch throat space is perfect for larger projects such as quilts, giving you plenty of room to maneuver your fabric. This is especially important for machine quilting, where a larger throat space allows for easier manipulation of the fabric. There is also a large extension table that is included with the machine. This makes quilting on this domestic machine even easier!
Straight Stitch Needle Plate
One feature that stands out on the Juki DX-2000 QVP is its straight stitch needle plate. This plate provides a smaller needle hole compared to the standard needle plate, which reduces the amount of fabric movement during stitching. The result is more precise and accurate stitching, particularly when working with lightweight or delicate fabrics. The straight stitch plate is especially useful when quilting, as it prevents the fabric layers from shifting or bunching up. It's a simple yet effective feature that can elevate the overall quality of your sewing projects.
More features of the machine
The Juki DX-2000 QVP sewing machine boasts not only impressive features but also user-friendly capabilities that make sewing a breeze. One of its standout features is the LCD screen that displays all the stitch options, making it easy for you to find and choose the perfect stitch for your project. Moreover, the machine allows you to effortlessly adjust stitch length and width with just a touch of a button, giving you greater control over your sewing projects.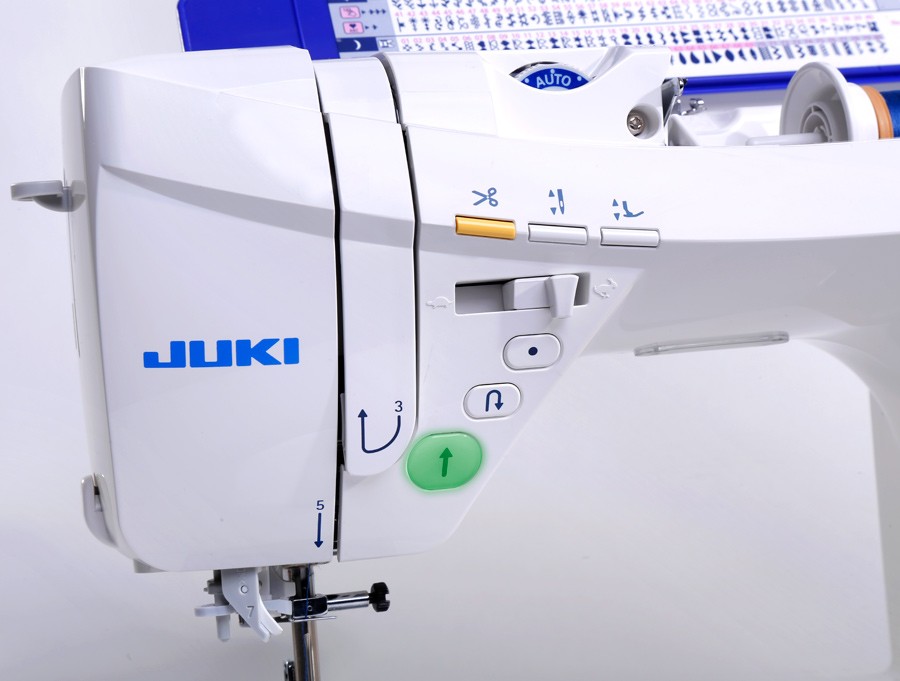 Not only does the Juki DX-2000 QVP come packed with features to enhance your sewing experience, it also saves you time and effort with its built-in needle threader and automatic thread cutter. The machine's needle threader makes threading a breeze, while the automatic thread cutter means you no longer have to reach for your scissors to snip your thread – the machine takes care of it for you.
My experience with this machine
Overall, the Juki DX-2000 QVP sewing and quilting machine is a fantastic choice for quilters and sewists alike. Its impressive features, user-friendly design, and accuracy make it a dream to work with. Whether you're a beginner or a seasoned pro, this machine is sure to take your projects to the next level. I really enjoyed working with the machine, while I helped in the Paducah classroom. Several students took advantage of the show special and decided to purchase a machine for themselves!
With the help of Kelly, my Juki Classroom buddy, I put together a quick video that quickly shows some of the features that I covered in this article.
Where to test drive this machine
I would always recommend you test drive a machine before you buy it! That's what is so great about these large quilt shows. There are so many different models available! The best place to purchase a machine is at a Quilt Show. Many times, the dealers are given special authorization for lower than normal pricing. This is a great time to take advantage and grab the machine you may have had on your wish list. Be sure to check out the Juki website to see if there is a show near you! You can view that schedule right HERE.
Of course, if you'd rather, you can always purchase this from your local dealer or even from Amazon! You can find that on Amazon right HERE.
I hope you get a chance to try this machine! I know you will love it!