Quilting is an art form that requires skill, precision, and attention to detail. Choosing the right longarm quilter for your quilting project can greatly impact the quality and outcome of your final quilt. If you're in search of a longarm quilter, here are some tips to help you find the perfect match for your quilting needs. Amber, from SunRae Designs has helped to contribute this article and has lots to share about how to hire a longarmer to help you finish your quilts! Let's learn more about this topic and more about our new friend, Amber!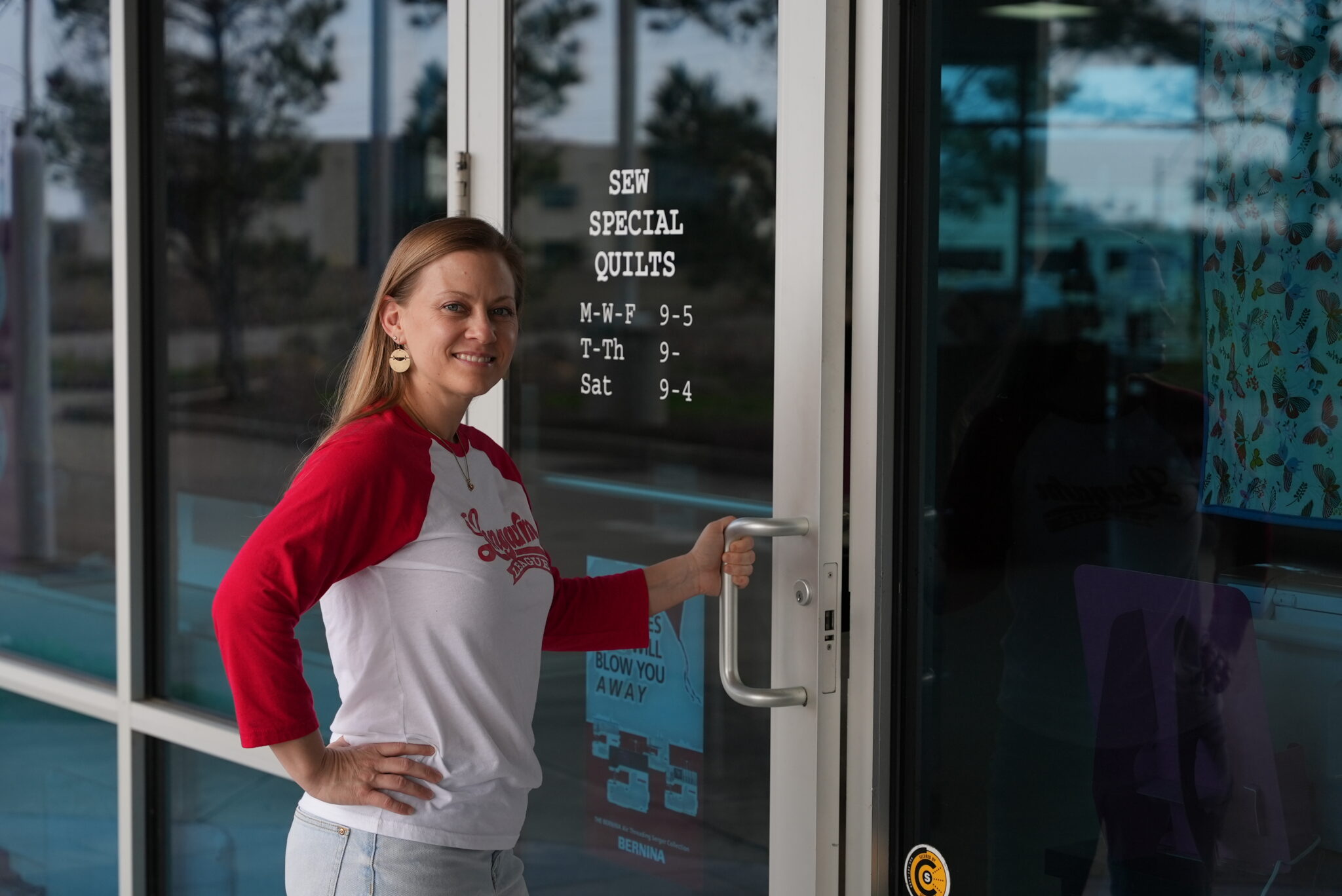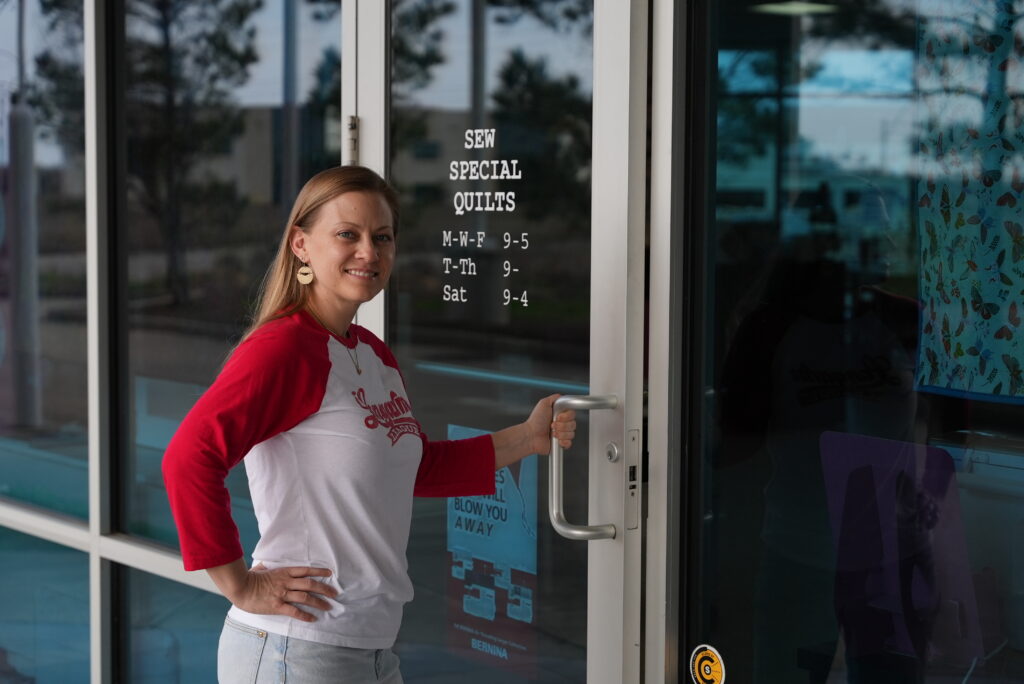 Options to Hire a Longarmer
One of the best places to start your search is at your local quilt shop. Many quilt shops have business cards or flyers from local longarm quilters on display, and the shop owners or employees may even have personal experiences working with these quilters. Asking for recommendations from local quilt shops can be a great way to find a reliable and trusted longarm quilter in your area. Once you receive a business card or recommendation, take a look at the quilter's website, portfolio, and pricing to get an idea of their work and style. Currently, the price for longarm quilting services typically ranges from $0.019 to $0.030 cents per square inch, so make sure to factor in the cost when making your decision.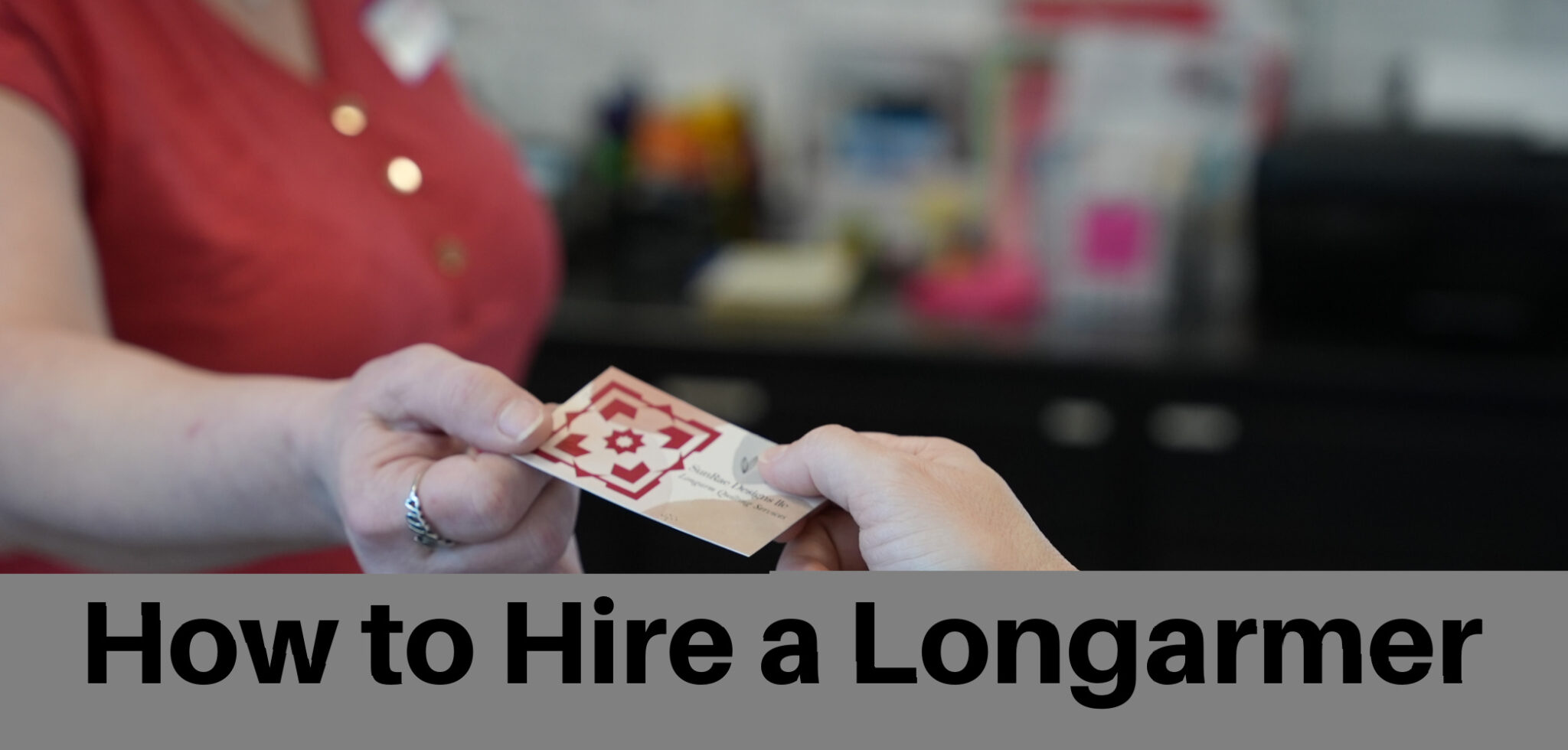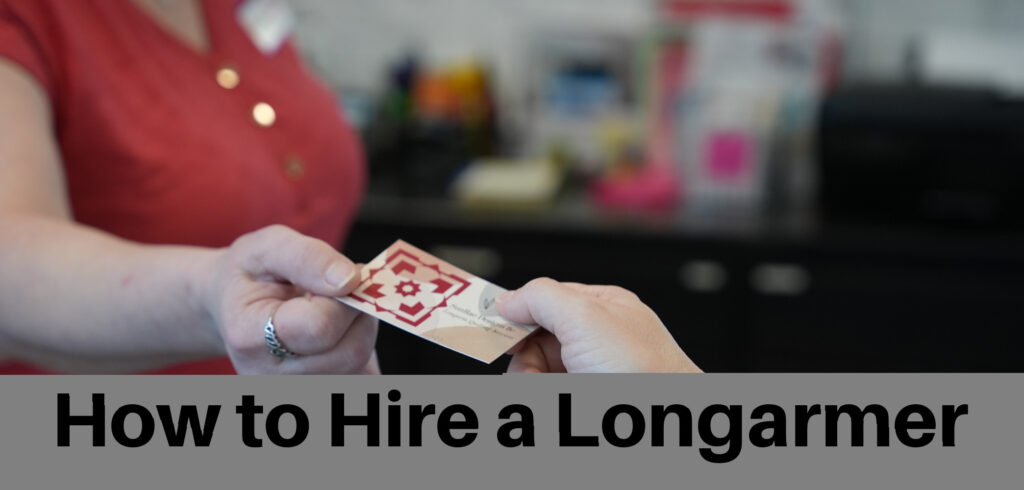 Mail in your Quilts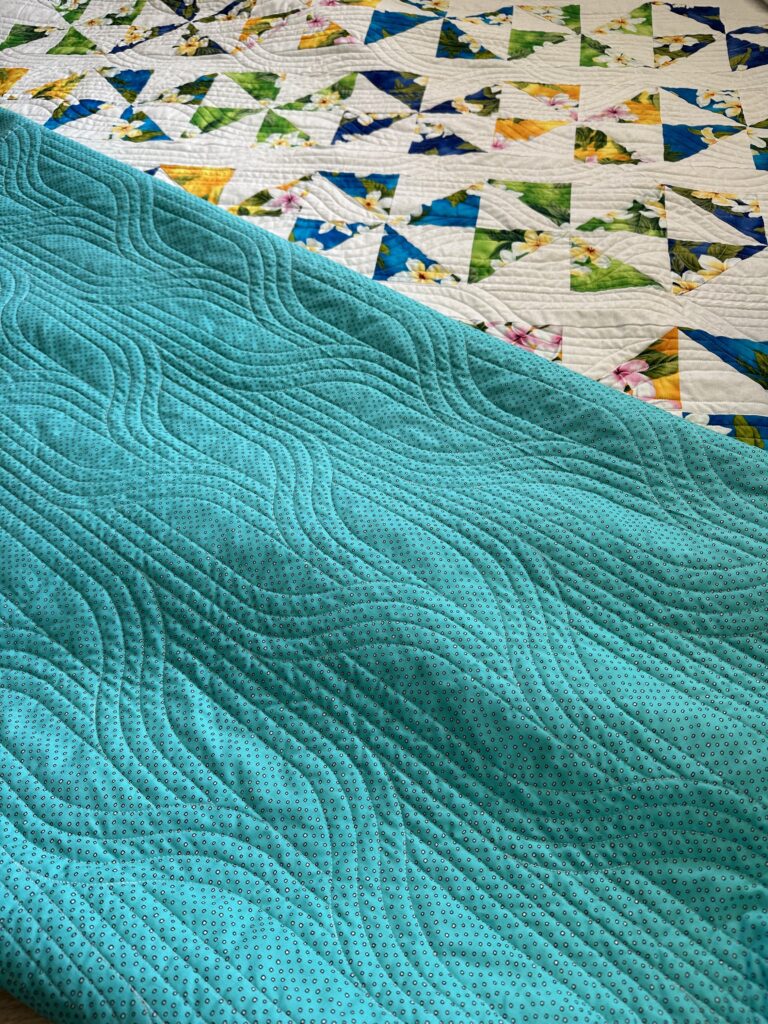 If you don't have a local quilt shop nearby or prefer to work with a mail-in type of quilter, the Longarm League website is a great resource. Nicole and Amber are both affiliates of Jess' programs, where she helps quilters that have a Longarm get going with their business. Not only are there resources for Quilty business owners, but also a section to help the hobby quilter find a Longarmer to assist them with one of the last steps of finishing their quilts! When you go to the Longarm League home page, just navigate to the "Find a Quilter" section and you can see what might be available in your area! The website has a directory of longarm quilters from all over the world. You can search for quilters in your state or anywhere else.
The Longarm League website also provides information about the quilters' specialties, pricing, and social media platforms. This allows you to get a glimpse of their work and style before contacting them. Some longarm quilters specialize in edge-to-edge (E2E) quilting, where the same design is quilted across the entire quilt. Others offer custom work or precise alignment designs. It's important to find a quilter that matches your desired style and requirements. The Longarm League website an excellent resource to help you hire a longarmer.
Conducting an Internet Search
Conducting a internet search for longarm quilters in your area can also be a helpful option. You can use keywords such as "quilting services," "long arm quilting," "edge to edge," or "E2E" to narrow down your search results.


Make sure to thoroughly check out the quilter's website, portfolio, and social media platforms. You can see their work and get a feel for their style and quality. Don't hesitate to reach out to the quilter. Ask any questions you may have, such as availability, pricing, and turnaround time. It's important to have clear communication with the quilter to ensure that your expectations are met.
Shop Around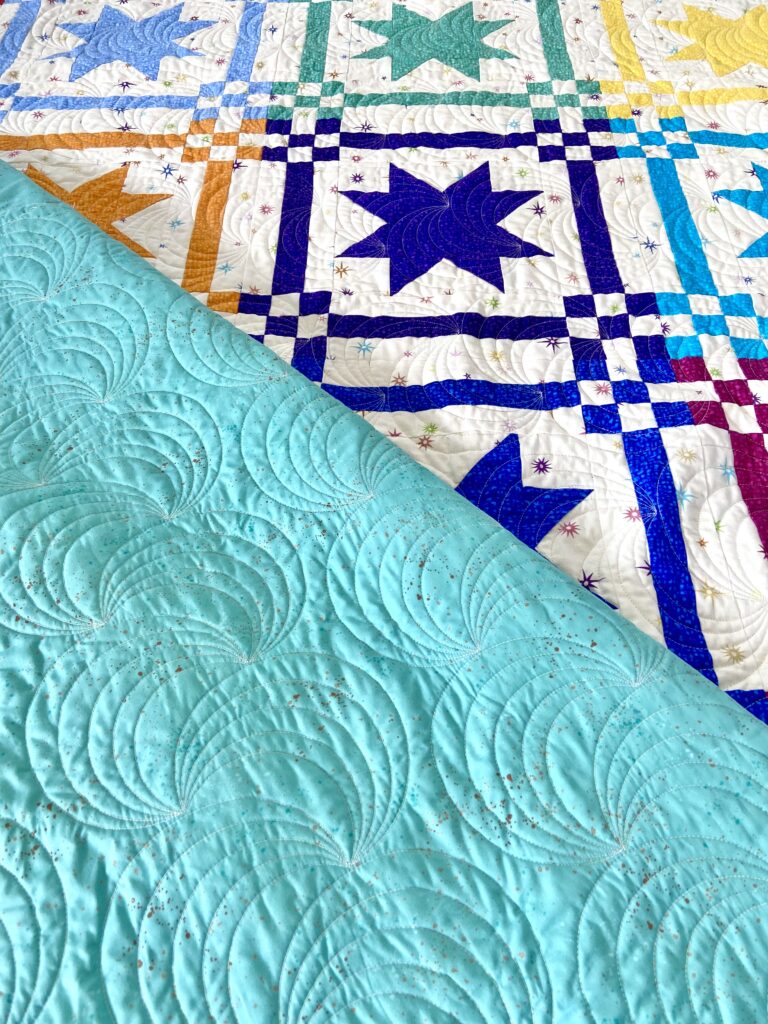 It's important to remember that finding the right longarm quilter for your project may take time, and it's okay to try different quilters until you find the perfect match. Don't get discouraged if the first quilter you contact is not a good fit or has a longer turnaround time. The perfect longarm quilter is out there waiting for you, so enjoy the process and keep searching until you find the one that meets your needs.
Feel Confident in hiring a Longarmer
Remember, finding the right longarm quilter for your quilting project requires research, patience, and communication. Whether you're looking for edge-to-edge quilting, custom work, or precise alignment designs, there's a longarm quilter out there that's a perfect match for your needs. By following these tips and taking the time to research and communicate with potential quilters, you'll be well on your way to finding the perfect match for your quilting project.
Learn more from Amber!
Amber has more to share, when it comes to all things Quilty! Be sure to follow her on Instagram and also sign up for her Newsletter! Amber is also a quilt pattern designer and working on a new pattern. How exciting!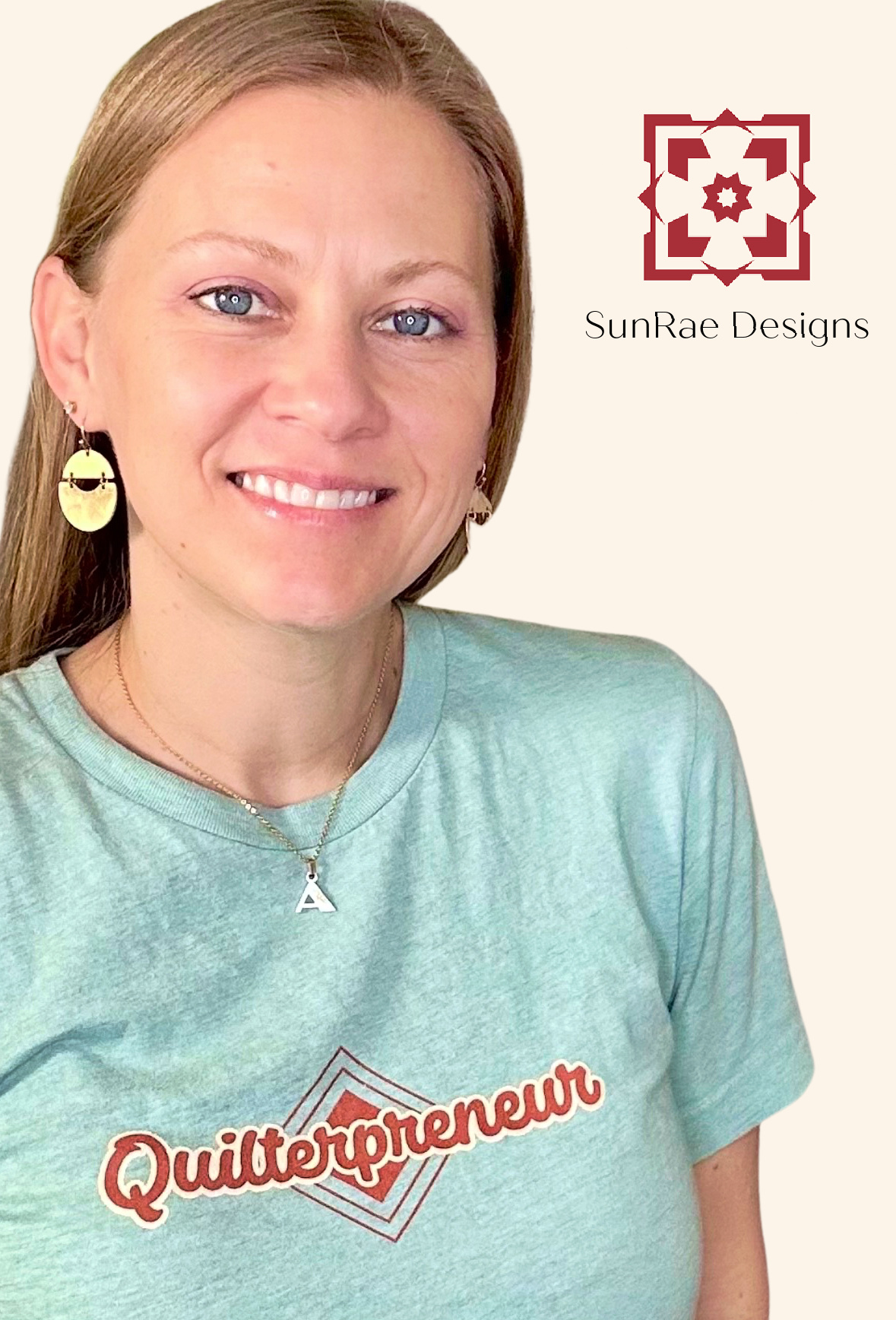 Squaring up your Quilt Top
Amber shares her best way to square up your quilt top before you send it off to your Longarmer. She also has a video that demonstrates as well.
Squaring up your Quilt Backing
Amber shares how she squares up a quilt backing before you send it off to your longarmer. Amber shares why this step is important and how to do it in a video tutorial as well!
I'm so grateful to Amber for sharing this valuable information! Thanks so much Amber!
Let us know in the comments if you have any questions or other tips we may have forgotten! We would love to hear from you!