Four Patch Pumpkins Pattern
Discover the Four Patch Pumpkins Quilt Pattern: A Must-Try This Fall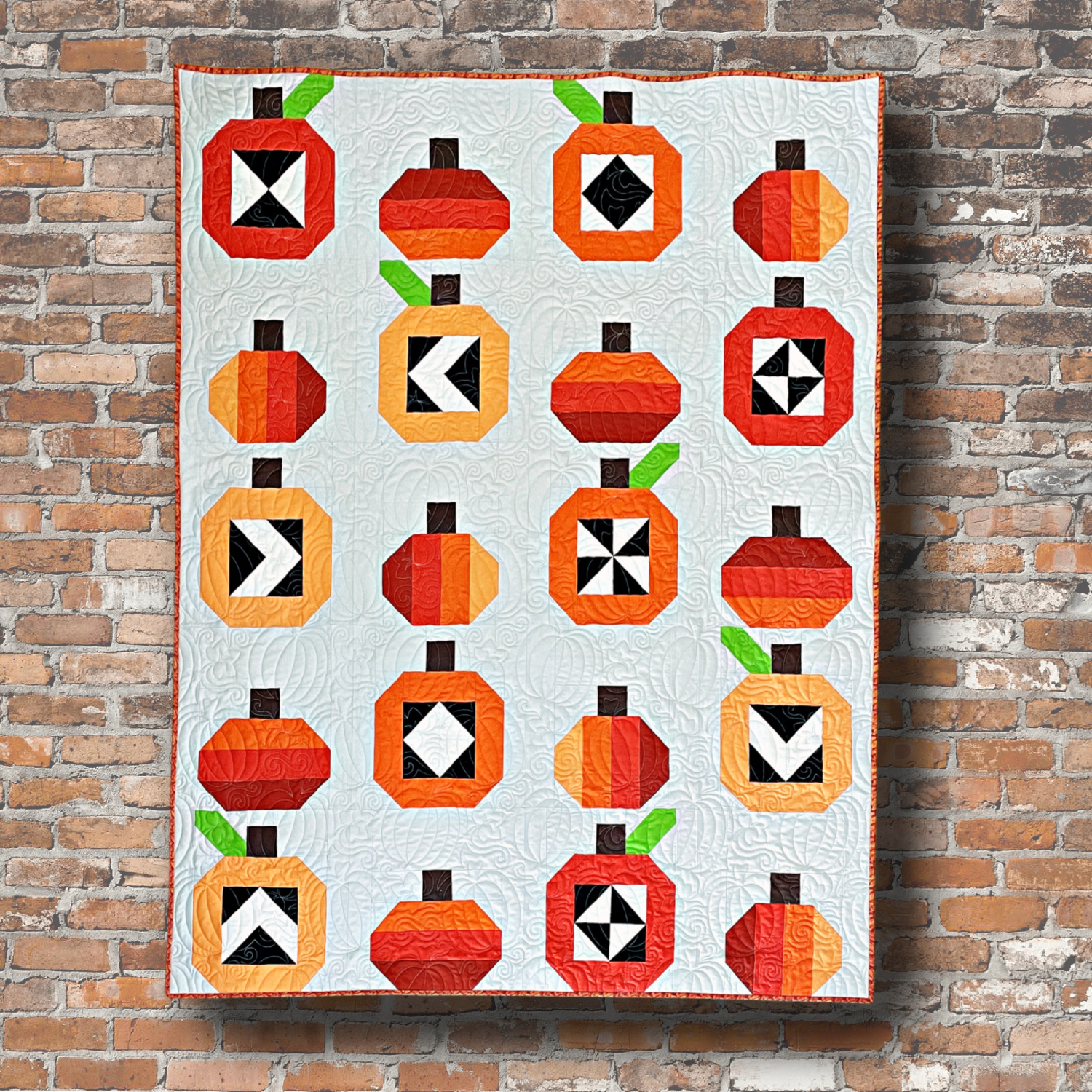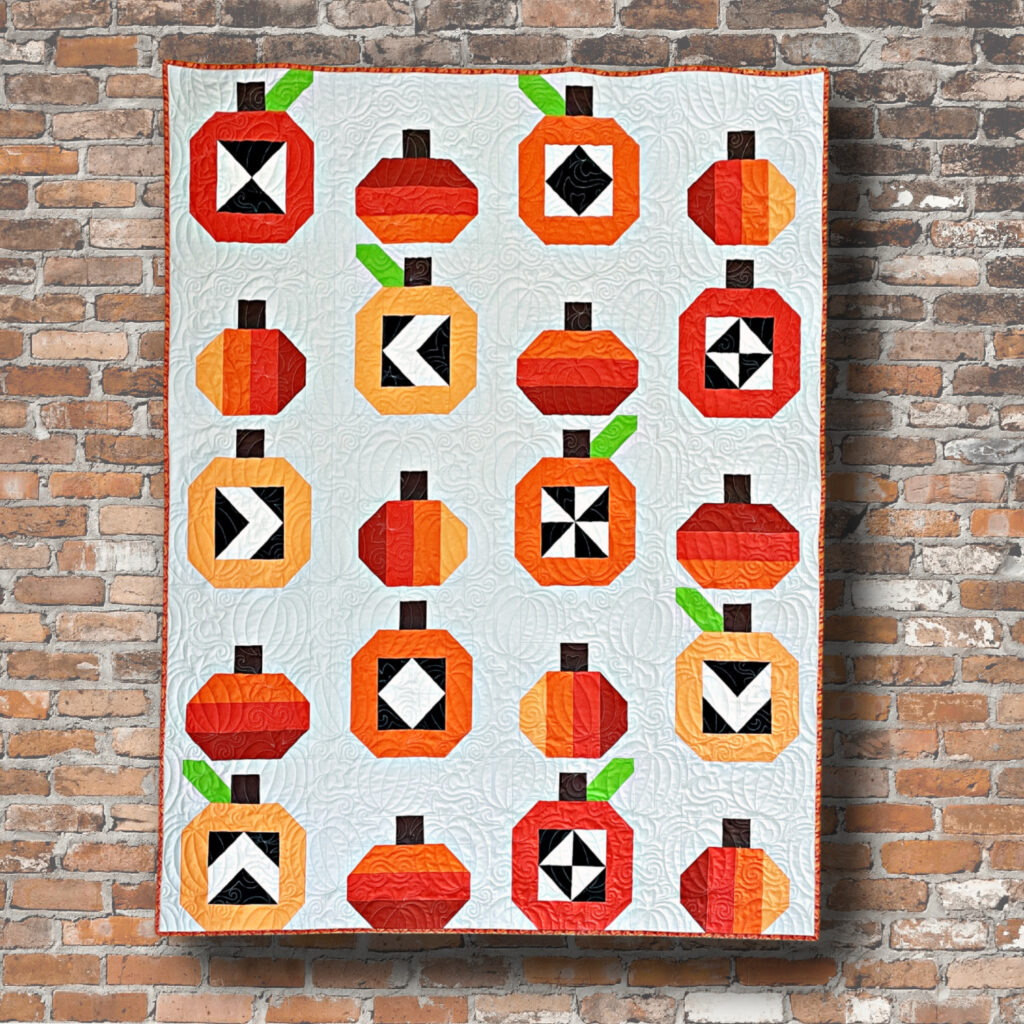 Autumn is the perfect time to indulge in a new quilting project, and our Four Patch Pumpkins quilt pattern is here to inspire you. This pattern is for a throw size quilt. When you are finished making your quilt, it should measure 48″ x 60″, which is the perfect size for snuggling! You can use your seasonal fabrics or grab something new to inspire you! The skill level for this pattern is beginner friendly and uses standard patchwork techniques. The entire project is fun and can be even quicker when you use some tools for efficiency! Let's dive into the Four Patch Pumpkin pattern and you will see why this pattern should be at the top of your quilting agenda this season:
First Things First – Chose Your Favorite Pattern Format
Four Patch Highlight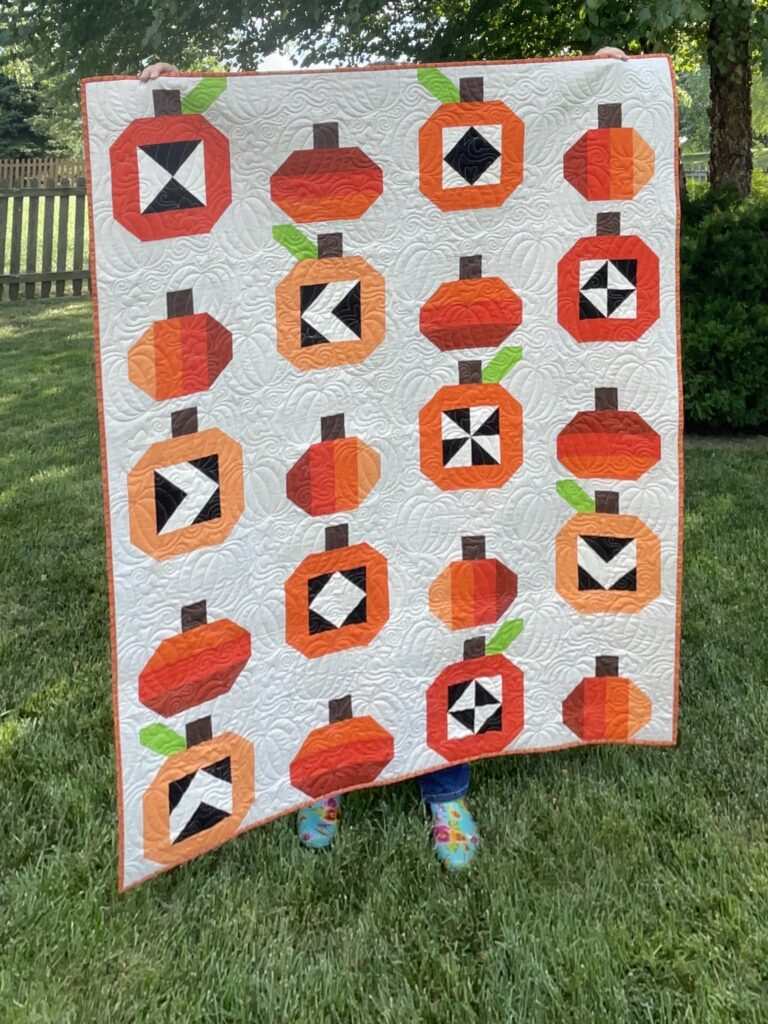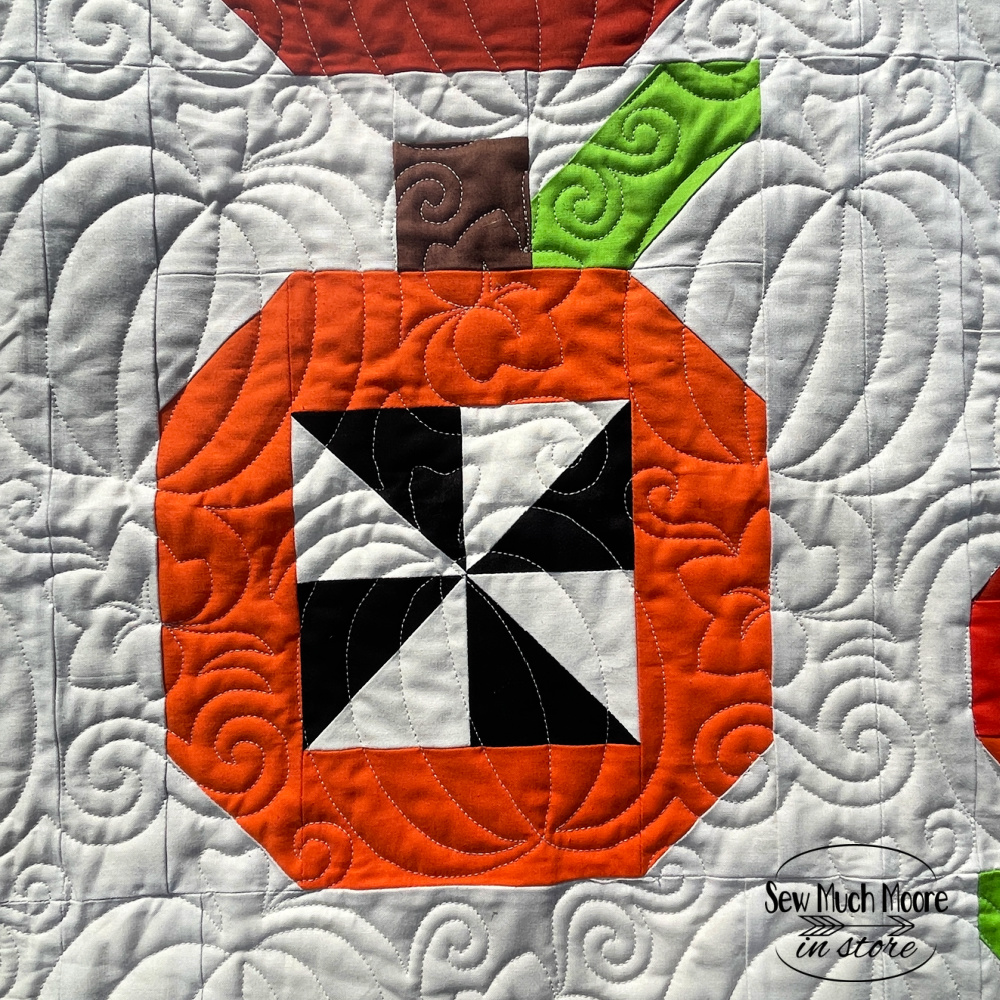 The standout feature of the Four Patch Pumpkins pattern is the distinctive four-patch quilt block found in each of the larger pumpkins. This element not only adds a unique flair to each pumpkin but also encourages a blend of different fabrics, letting each pumpkin boast its own vibrant personality. There are 10 different four patch designs in this quilt. You can arrange them however you please, or simply follow the suggested layout. You get to decide how your quilt will look!
Speedy Strip Piecing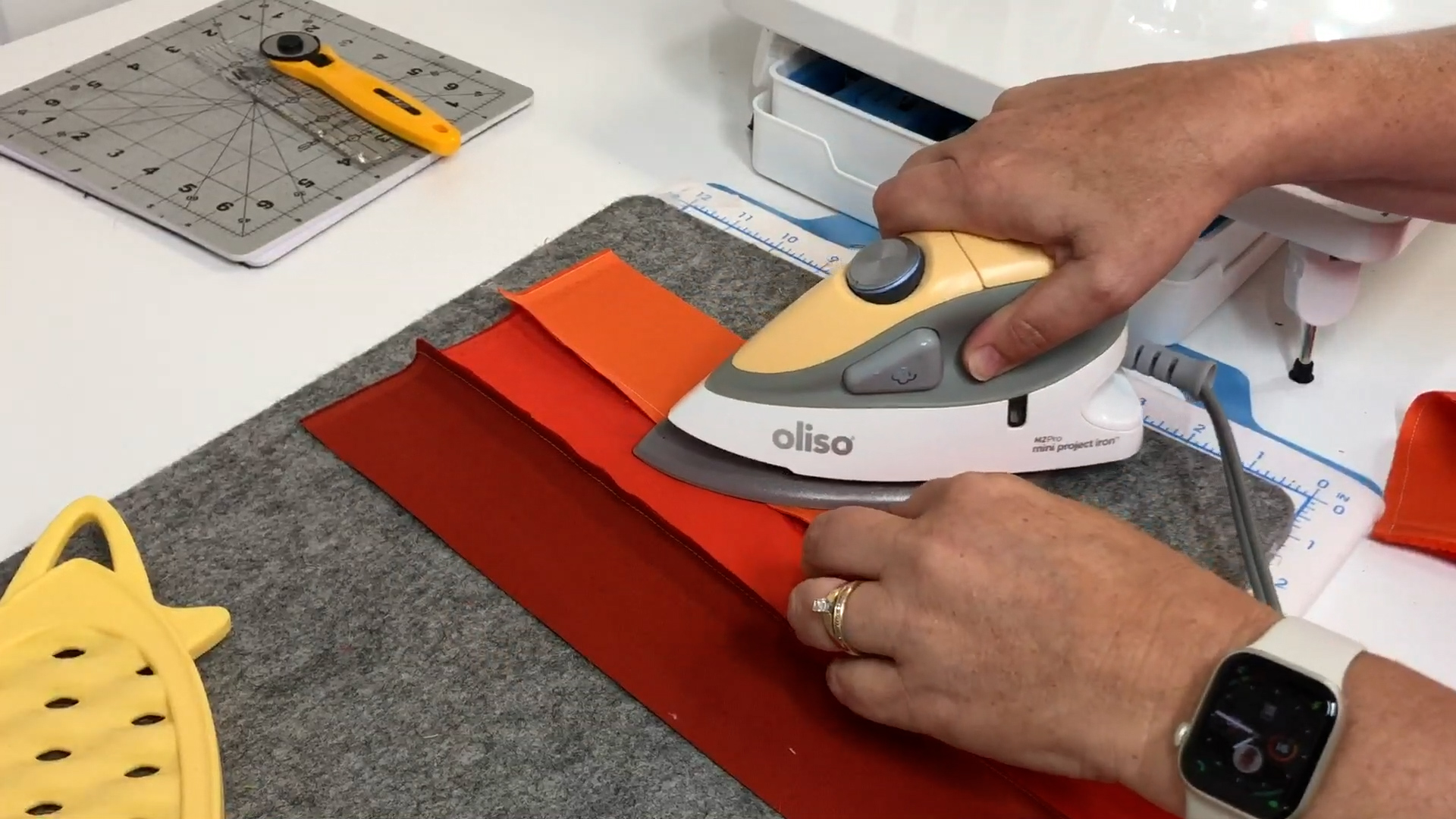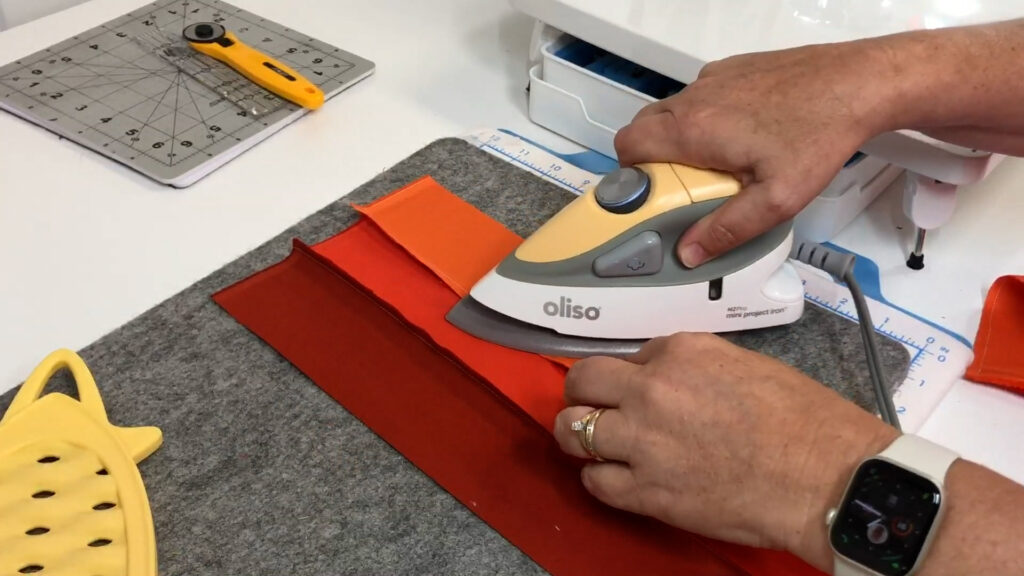 When you create the smaller pumpkins, you'll appreciate the strip piecing method that ensures a quicker finish. This technique makes the process not only faster but enjoyable, offering a gratifying quilting experience. Of course, I'm going to use my Oliso Mini Iron to press my seams along the way!
Essential Tools and Inspirations
A Stripology Ruler can be your best friend during this project, aiding in achieving uniform cuts swiftly, a handy feature given that many cuts share the same measurements. This pattern is perfectly designed for jelly roll fabrics, allowing for a wide variety of fabric combinations to create unique and stunning quilts every time.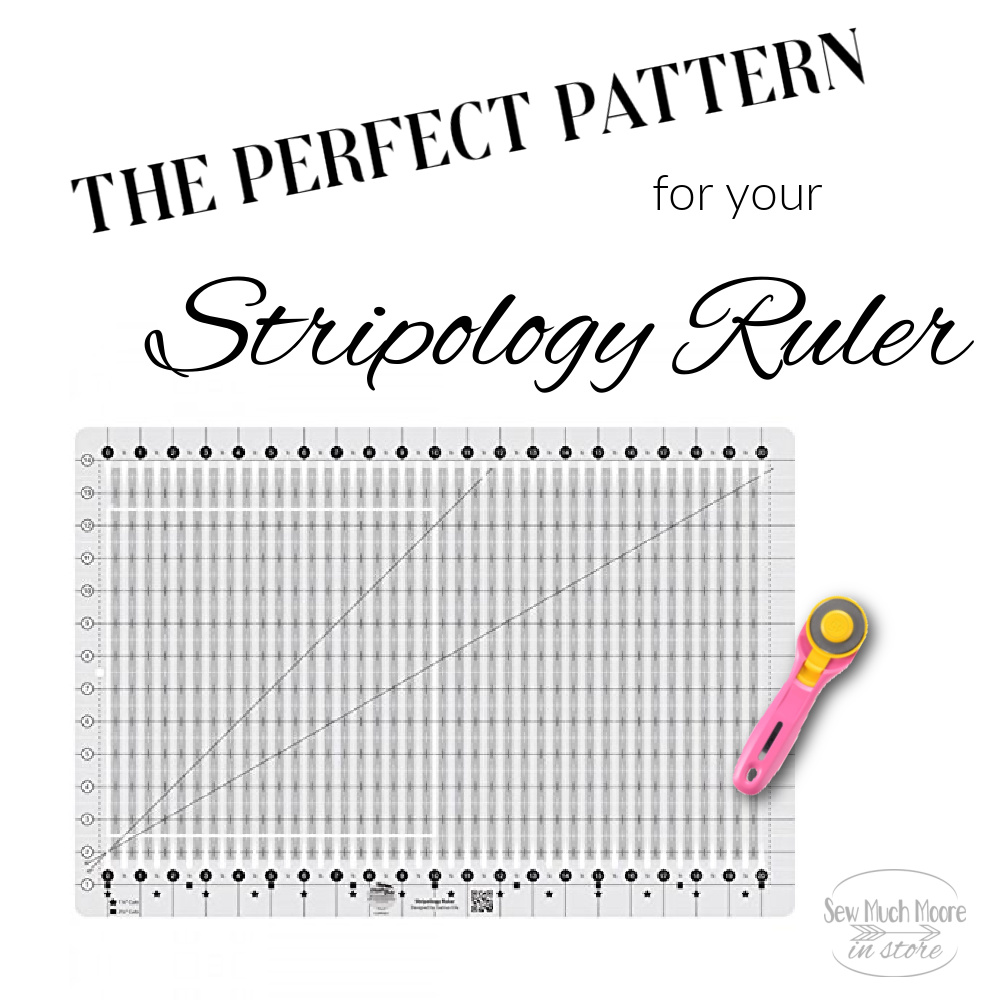 Pattern Creativity Spotlight
Before you dive in, make sure to check out the innovative approach Sarah R took with this pattern. By opting for a striking purple background and incorporating Halloween-themed fat quarters into her quilt top, she not only showcases the versatility of this pattern but also opens up a realm of creative possibilities. Her choice of colors and themes serves as a wonderful inspiration, demonstrating the vast array of vibrant and unique quilts you can create by mixing and matching different fabric selections. Be sure to follow Sarah R on Instagram to see this finish come to life! I can't wait!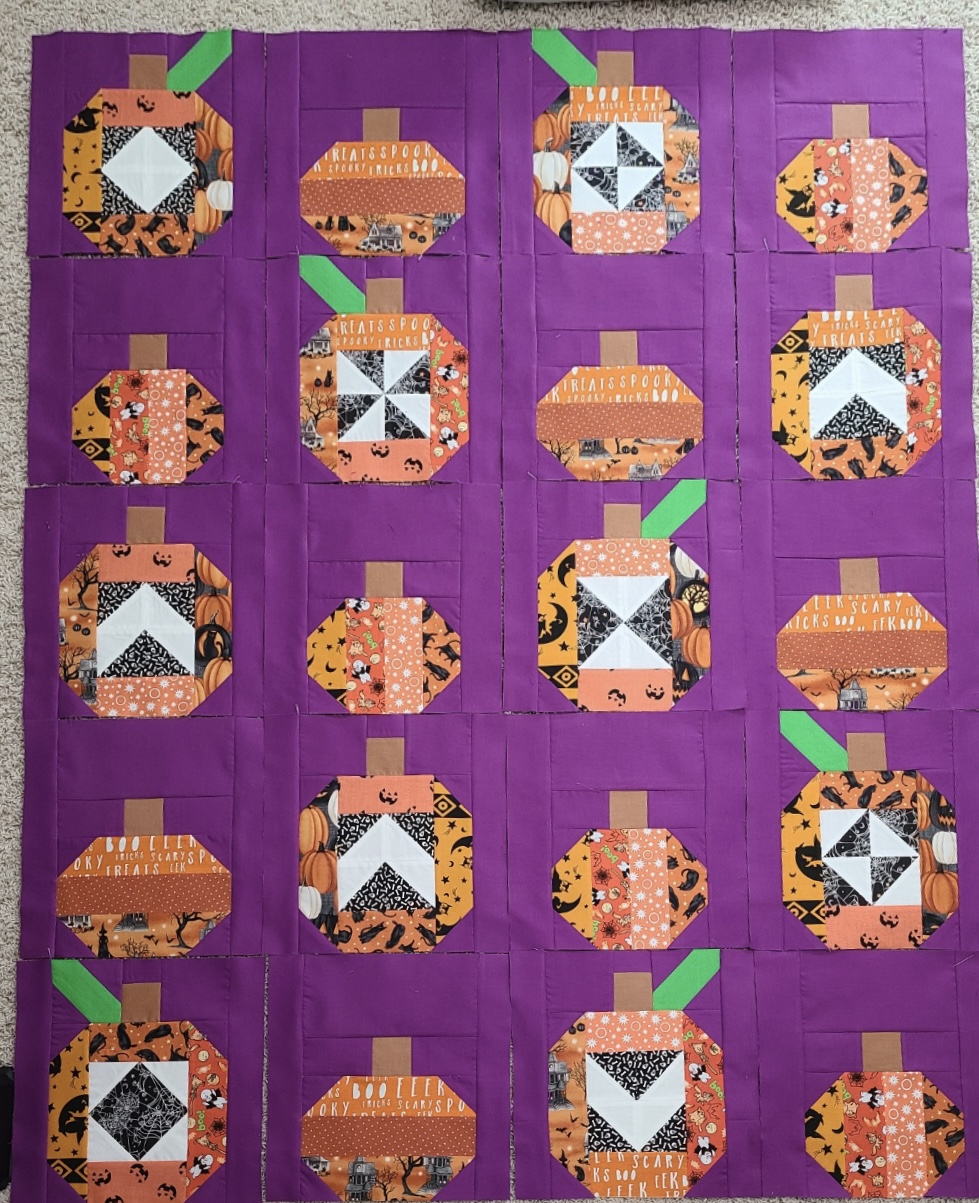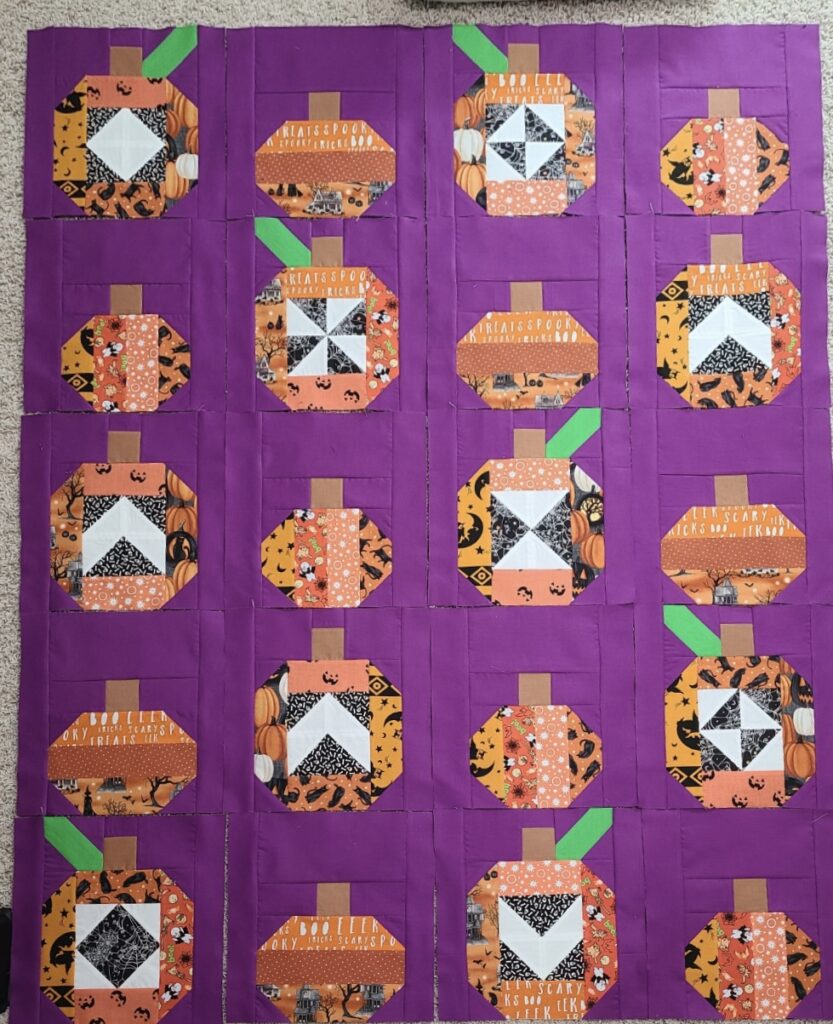 Fabric Kit and More!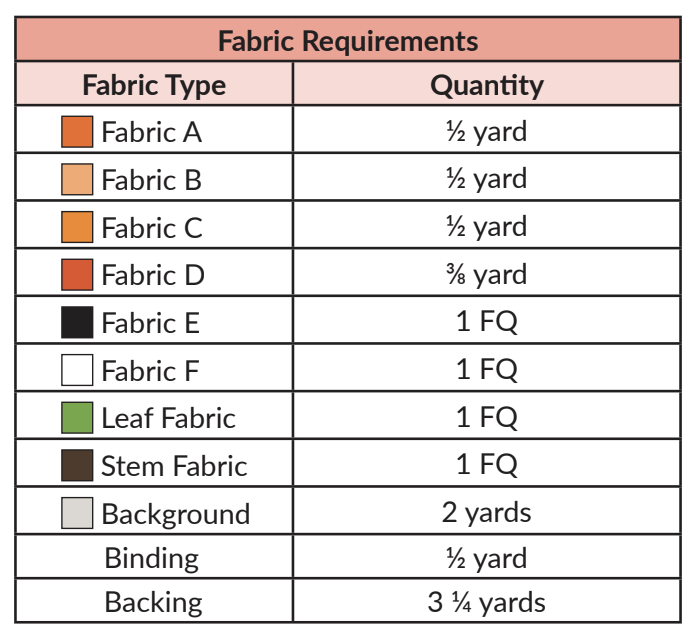 To streamline your quilting adventure, we offer a specially curated fabric kit, available to assist in bringing your Four Patch Pumpkins quilt to life with ease. Additionally, the pattern is ready for download in PDF format, as well as a printed booklet option. If you're eager to finish your quilt quickly, consider opting for the accompanying video course to guide you at every step..
Get Started with Four Patch Pumpkins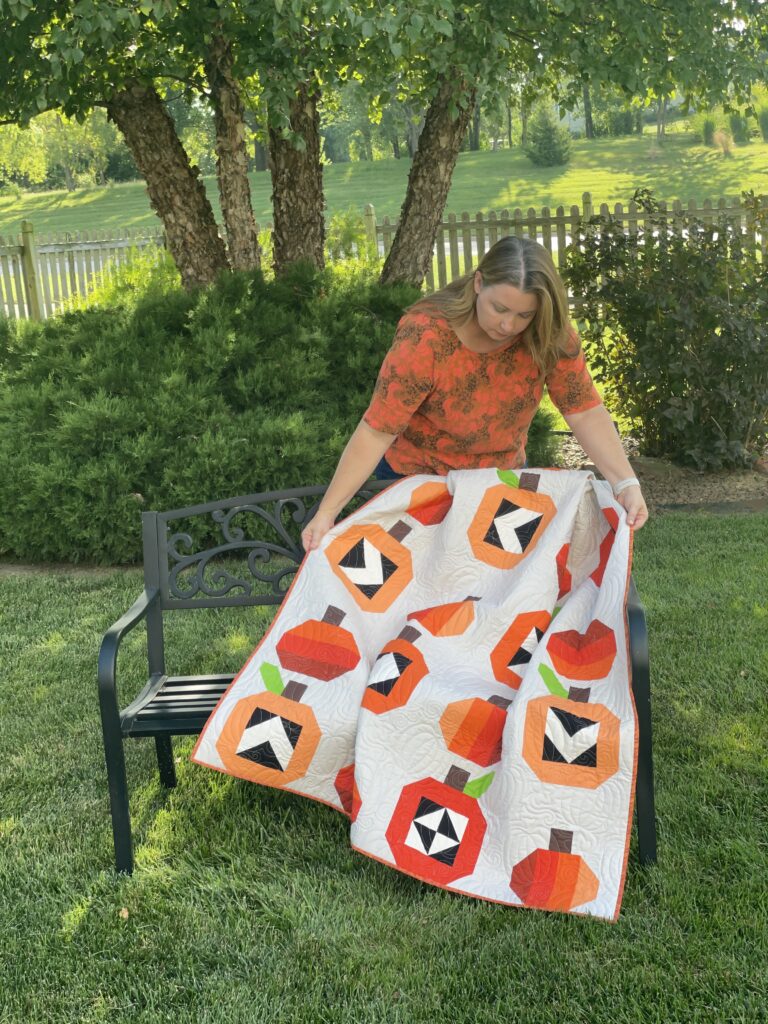 Don't wait to embark on your autumn quilting adventure. Grab your Four Patch Pumpkins pattern and fabric kit at Sew Much Moore, and let your creativity bloom this season!