A Magical Half Square Sunburst
We're bringing a splash of fresh colors to a pattern you already love, the Half Square Sunburst Quilt Pattern! A couple of months ago, we introduced you to this wonderful pattern. Now, we've teamed up with the folks at Magic Quilting and Crafting Spray to give it a vibrant new look with colors that match their brand. It's the same delightful pattern, but with a bright and fresh twist!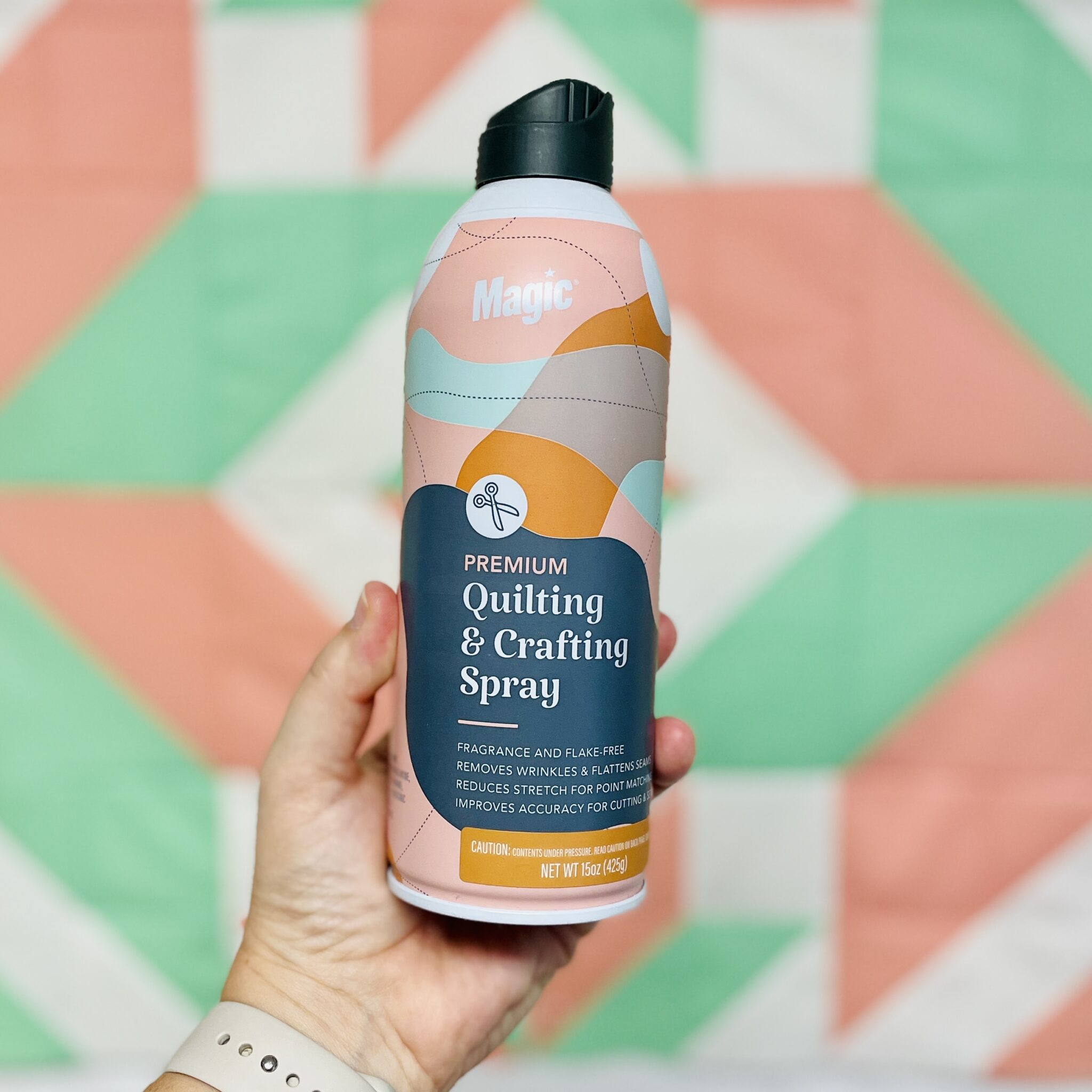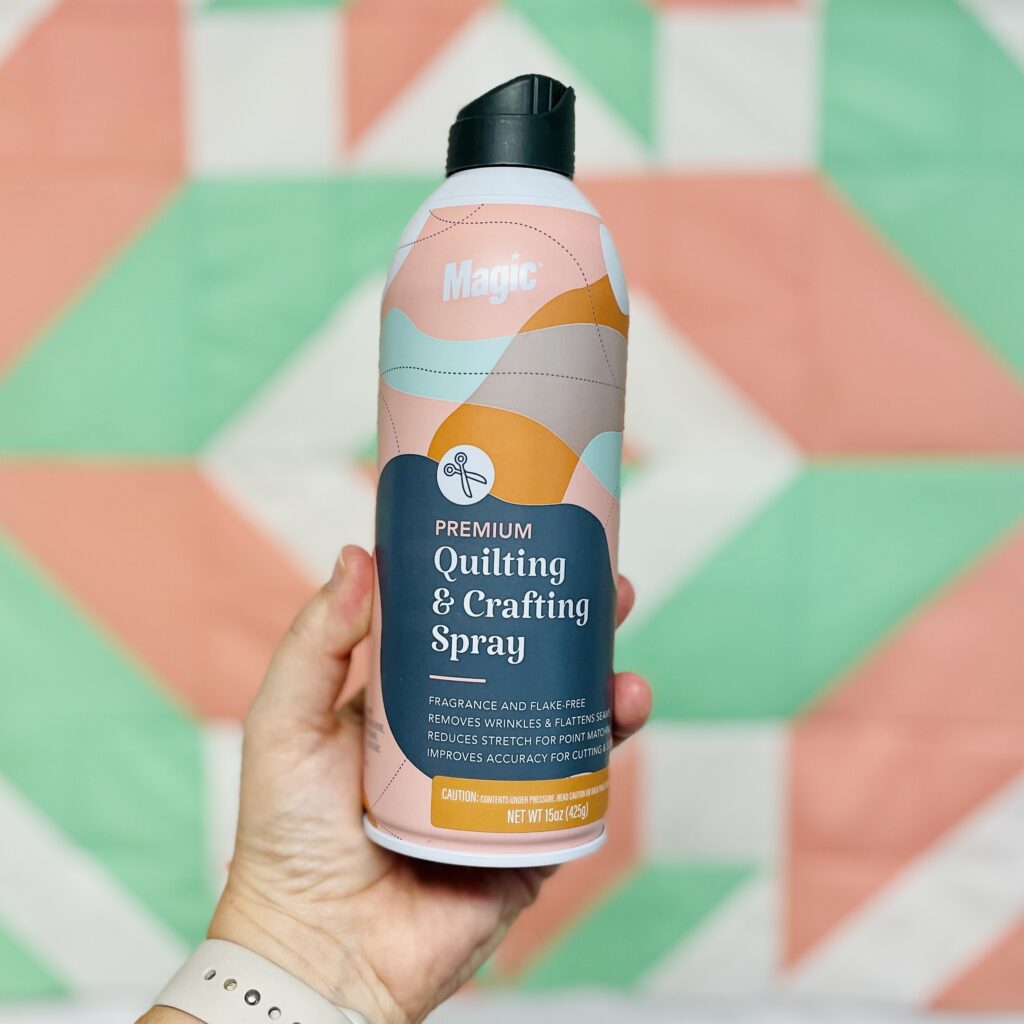 Picking the Perfect Colors
To make this quilt, you'll need three kinds of fabric. You can find these colors in my online shop – a crisp White for the background, and Agave and Salmon for the stars. These colors are not only vibrant and cheerful but also match perfectly with the brand colors of Magic Quilting and Crafting Spray, bringing a fresh and delightful look to your quilt.
Choose your Favorite Format!
Fun with Fabrics
Choosing fabrics for your quilt is like painting a picture. You get to pick colors that look good together and make your quilt bright and happy. It's all about having a great time while making your choices!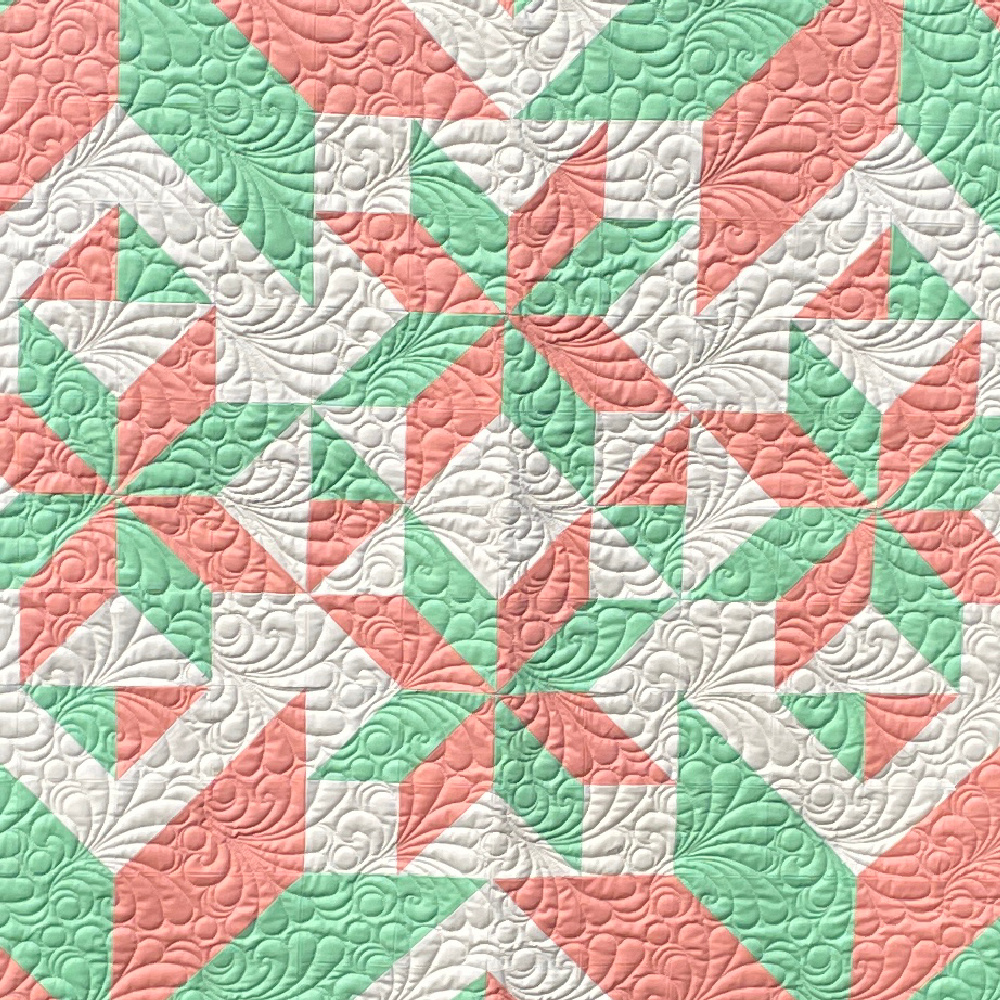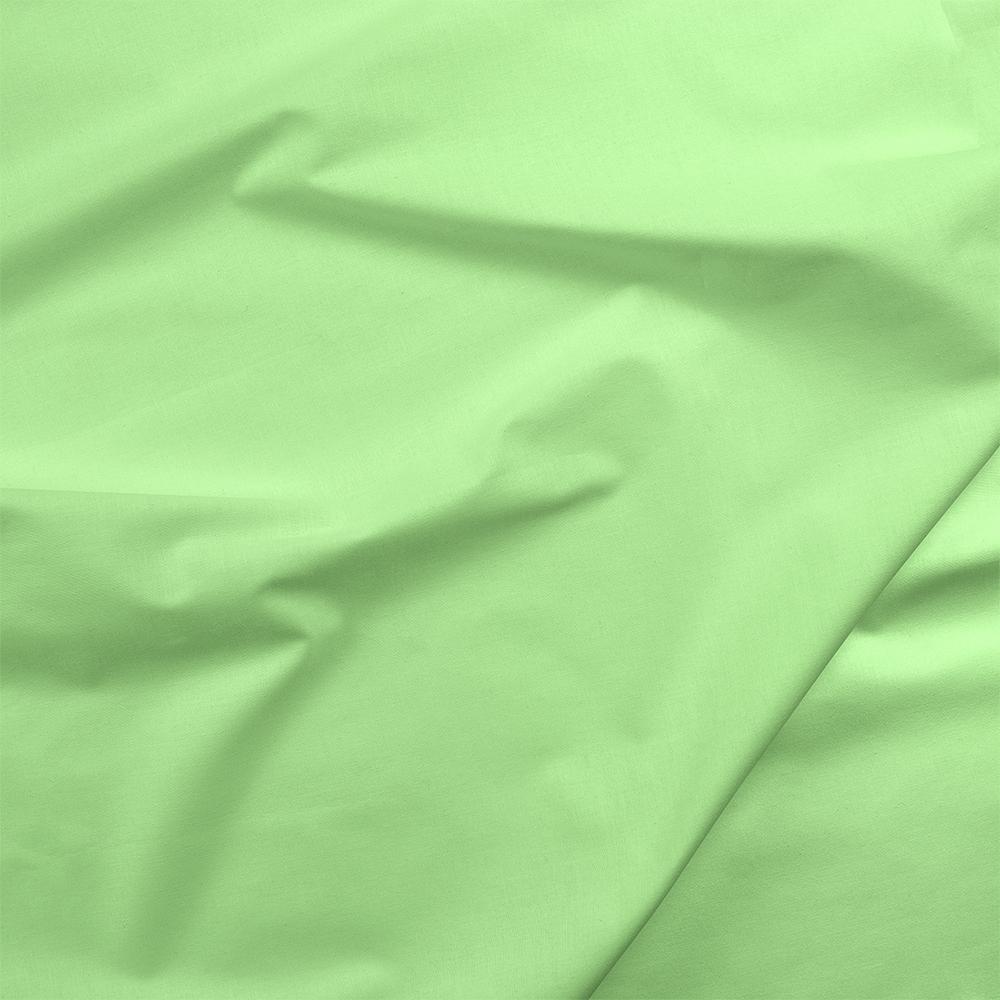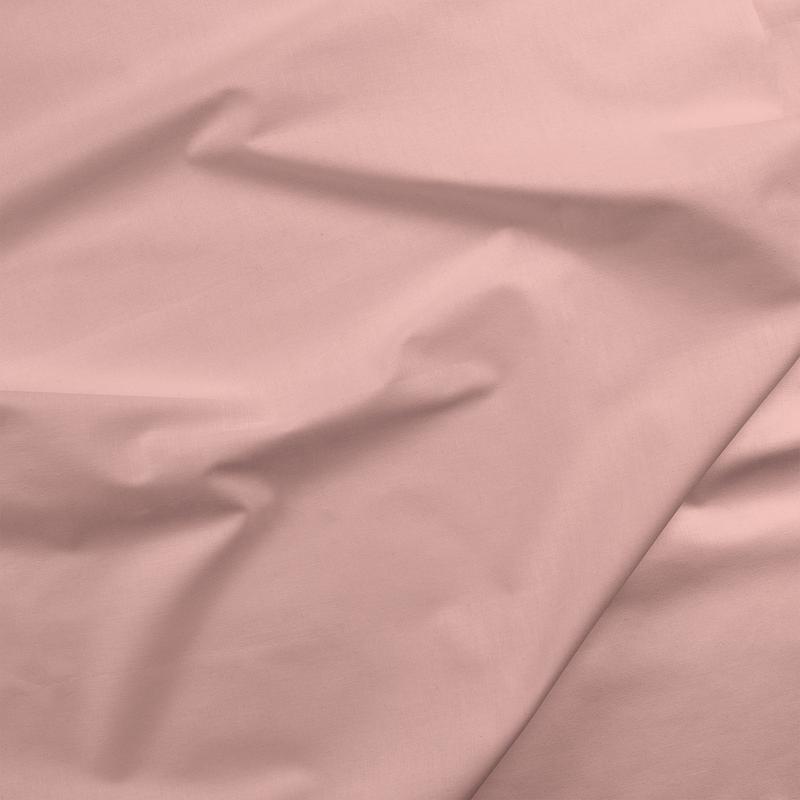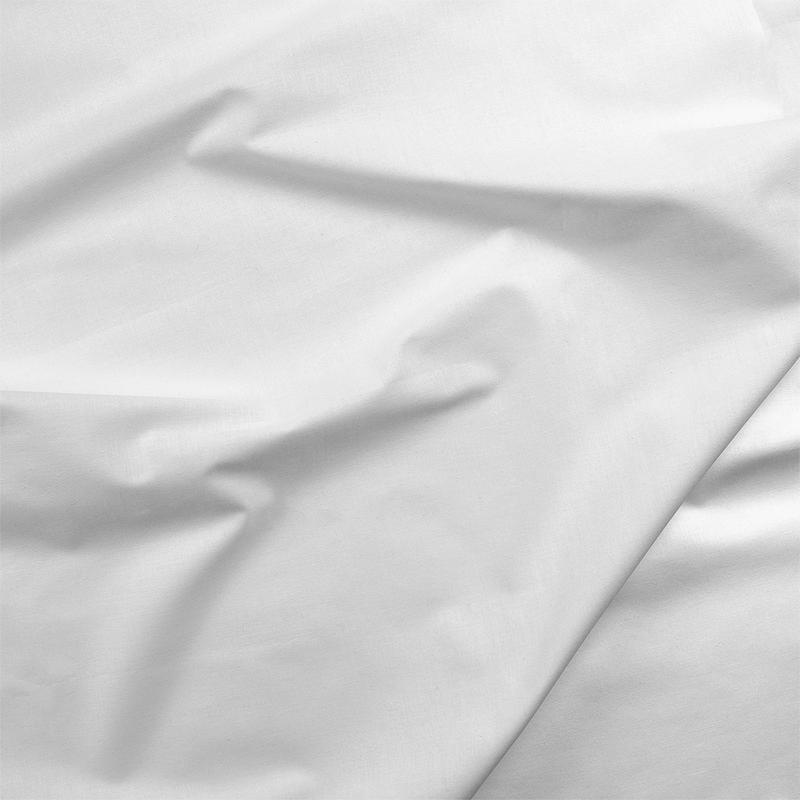 Ready-to-Go Fabric Kits
We know starting a quilt with new colors can be both exciting and a little puzzling. But don't stress! We have fabric kits ready for you with all the stuff you need.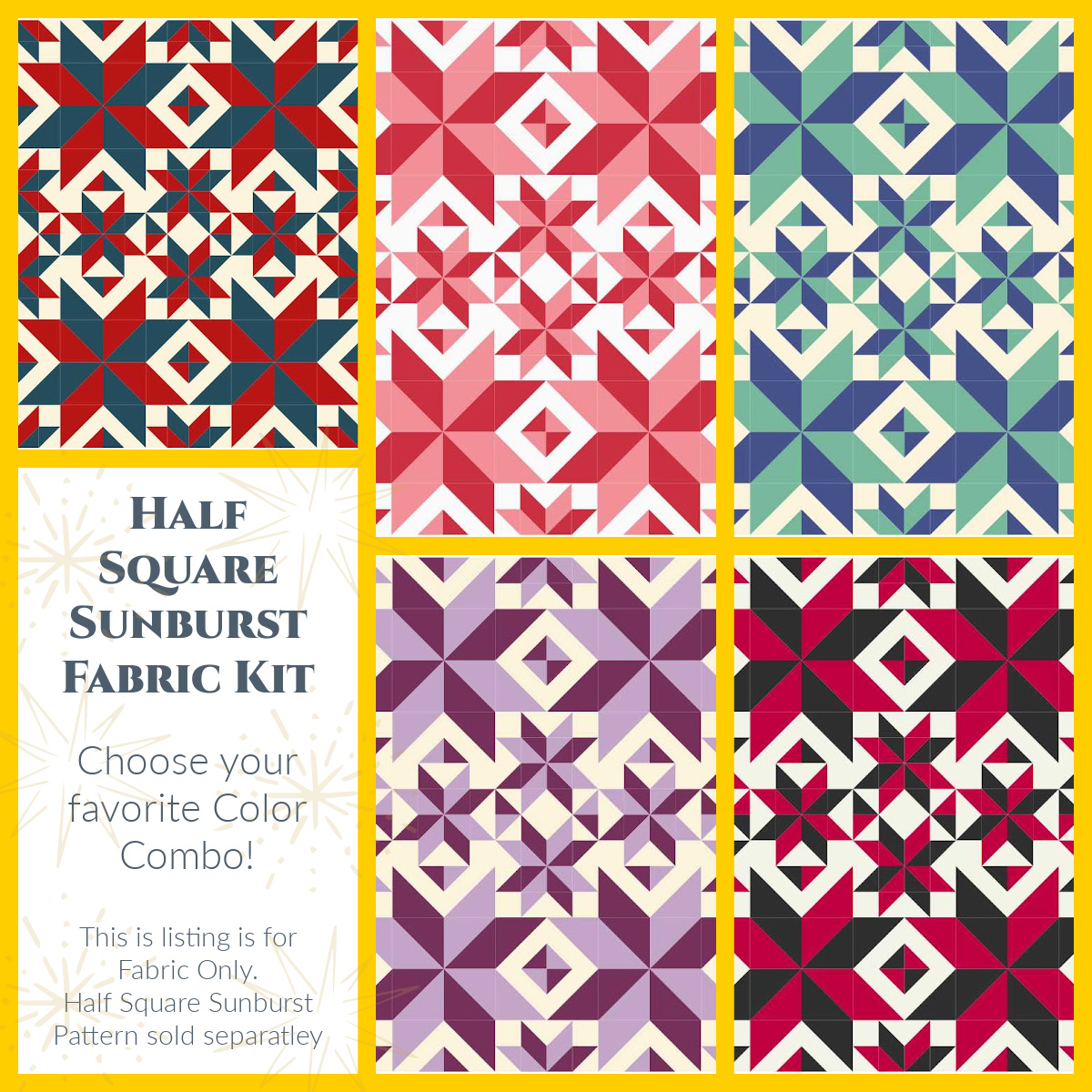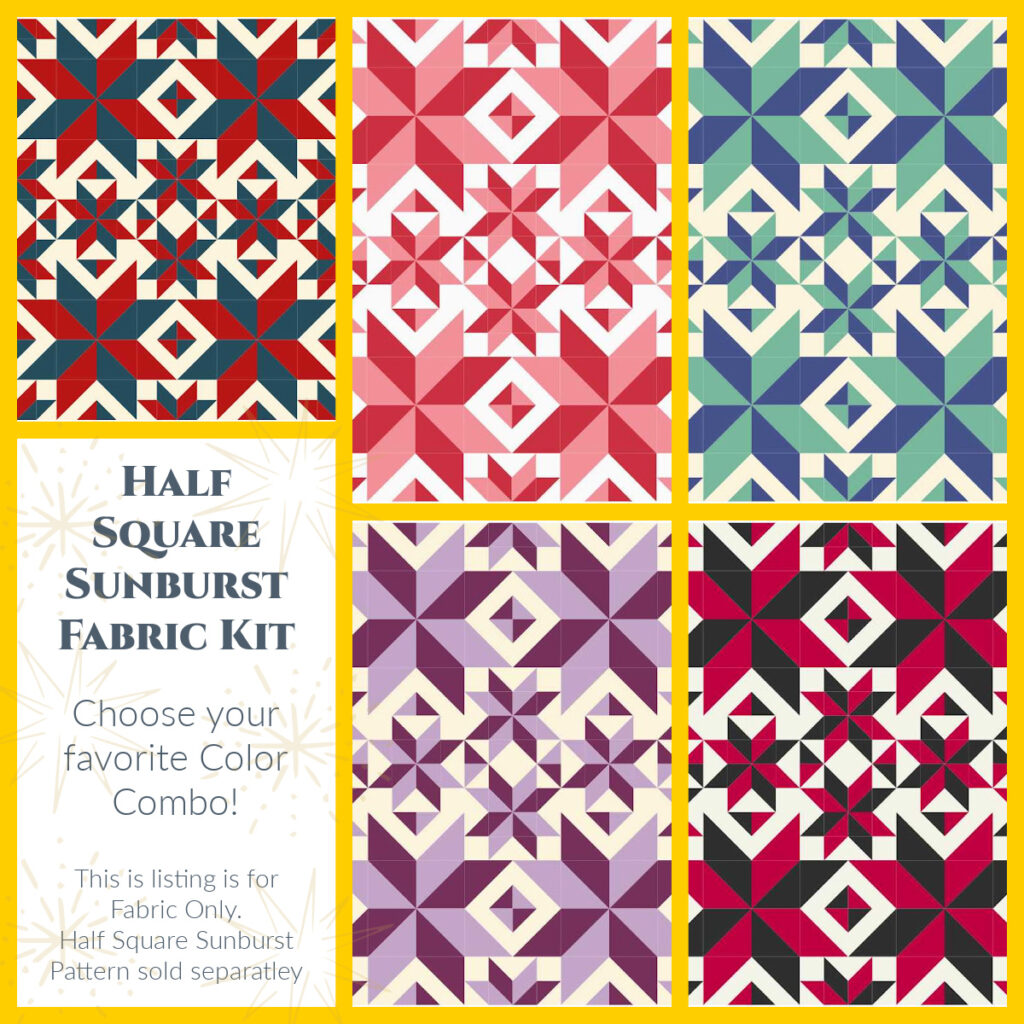 These kits have colors and prints that match really well, making your choice super easy!
Quick and Easy Cutting with Accuquilt
Cutting fabric can sometimes take a while, but we've got a handy tool to speed things up! The Half Square Sunburst Quilt Pattern is great with the Accuquilt cutting system, which helps you cut your fabric pieces quickly and just right! To learn exactly which dies you need, check out THIS ARTICLE.
The Perfect Binding
I decided to use the Agave fabric for the binding. It turns out that it really makes this finish as good as it gets! And as luck would have it, I found that I already had the perfect thread to sew this into place. I used Aurifil 50 weight number 2835.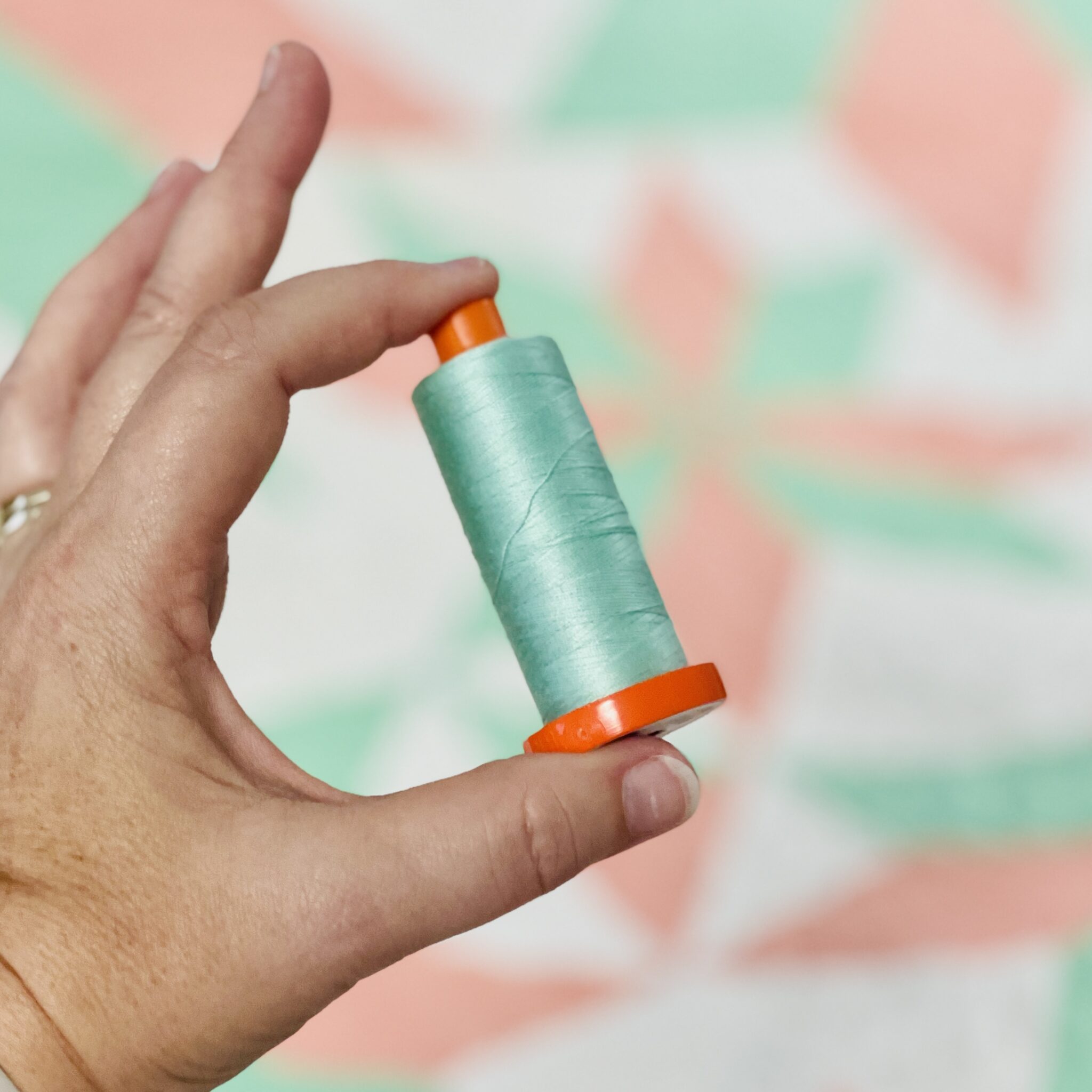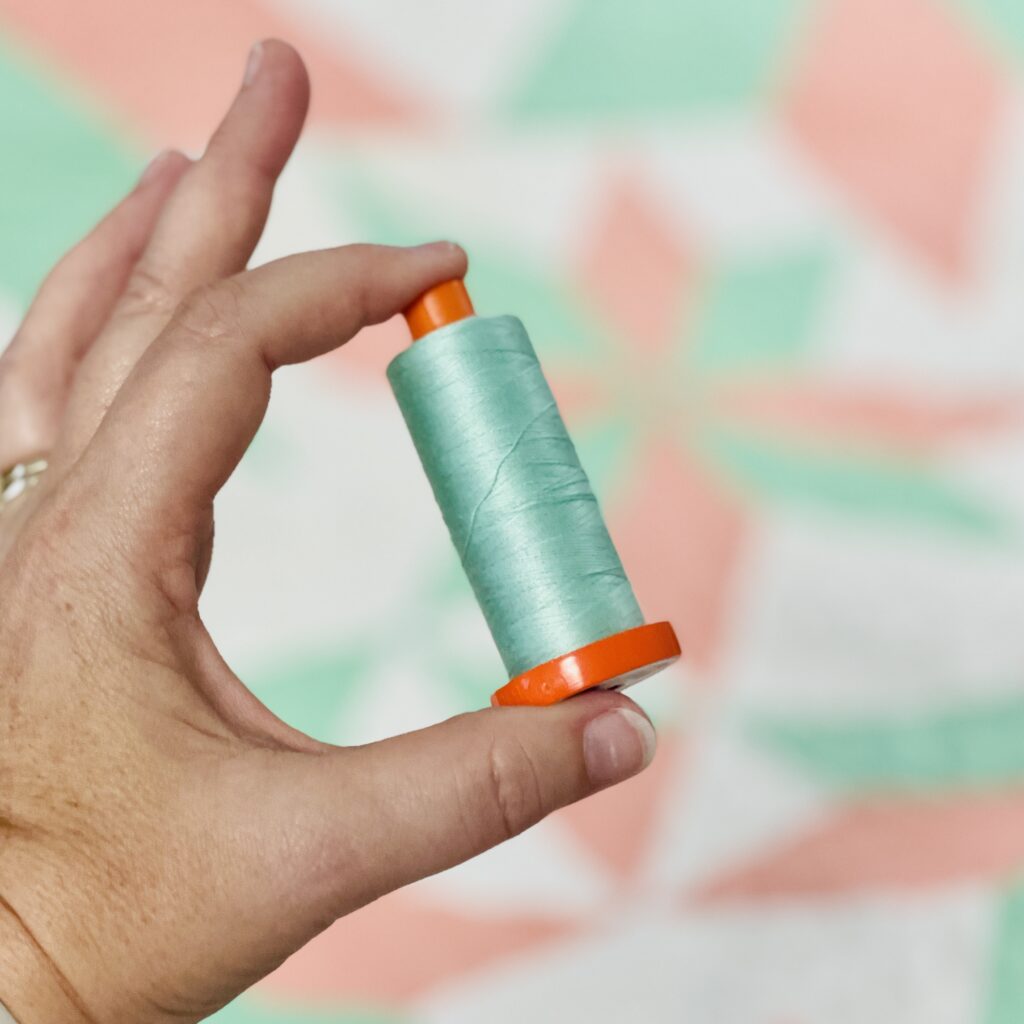 Making Your Quilt Just the Way You Like It
Making a quilt is a fun way to show your style. With this pattern, you can choose colors and fabrics that tell your own colorful story. You can go for a soft and sweet look or a bright and bold style – it's all in your hands!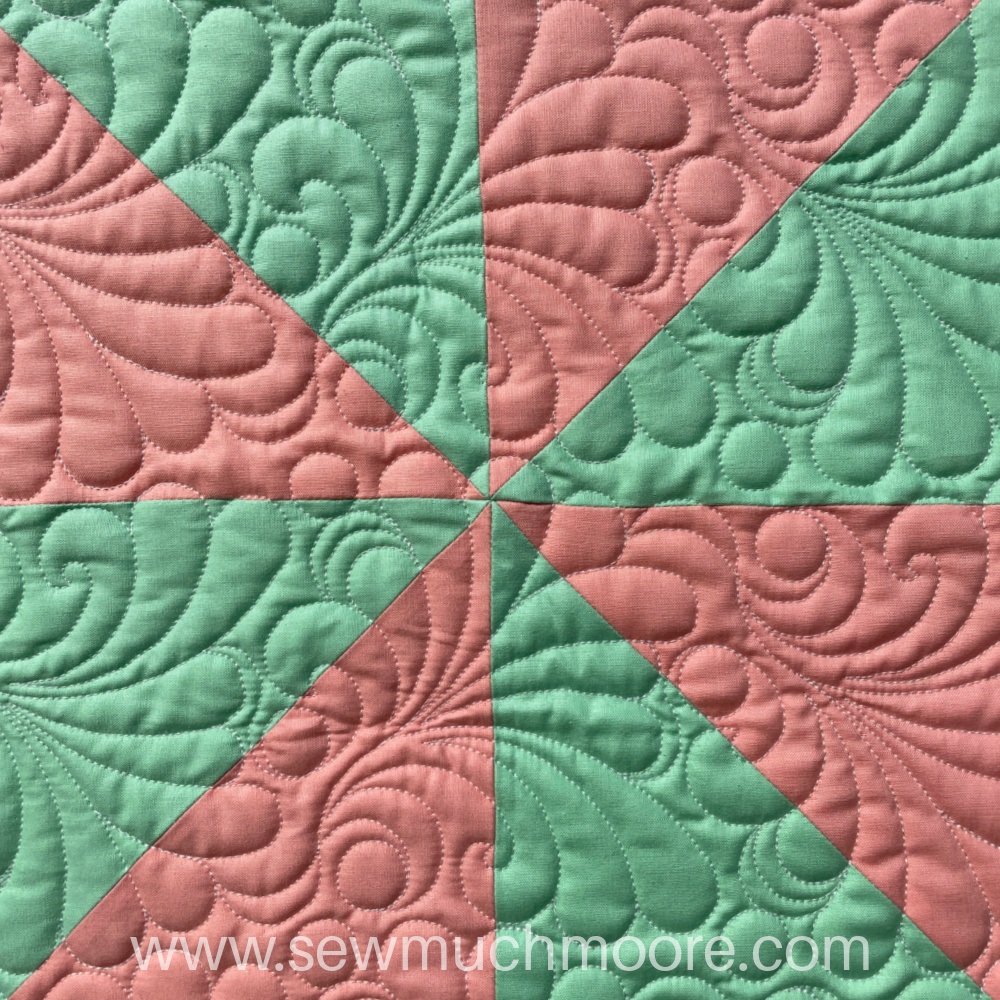 Join the Fun Today!
Are you excited to start your colorful quilting adventure? The Half Square Sunburst Quilt Pattern is all set to take you on a delightful and creative journey. Whether you're new or experienced, this refreshed pattern awaits. Let's create something beautiful and unique together!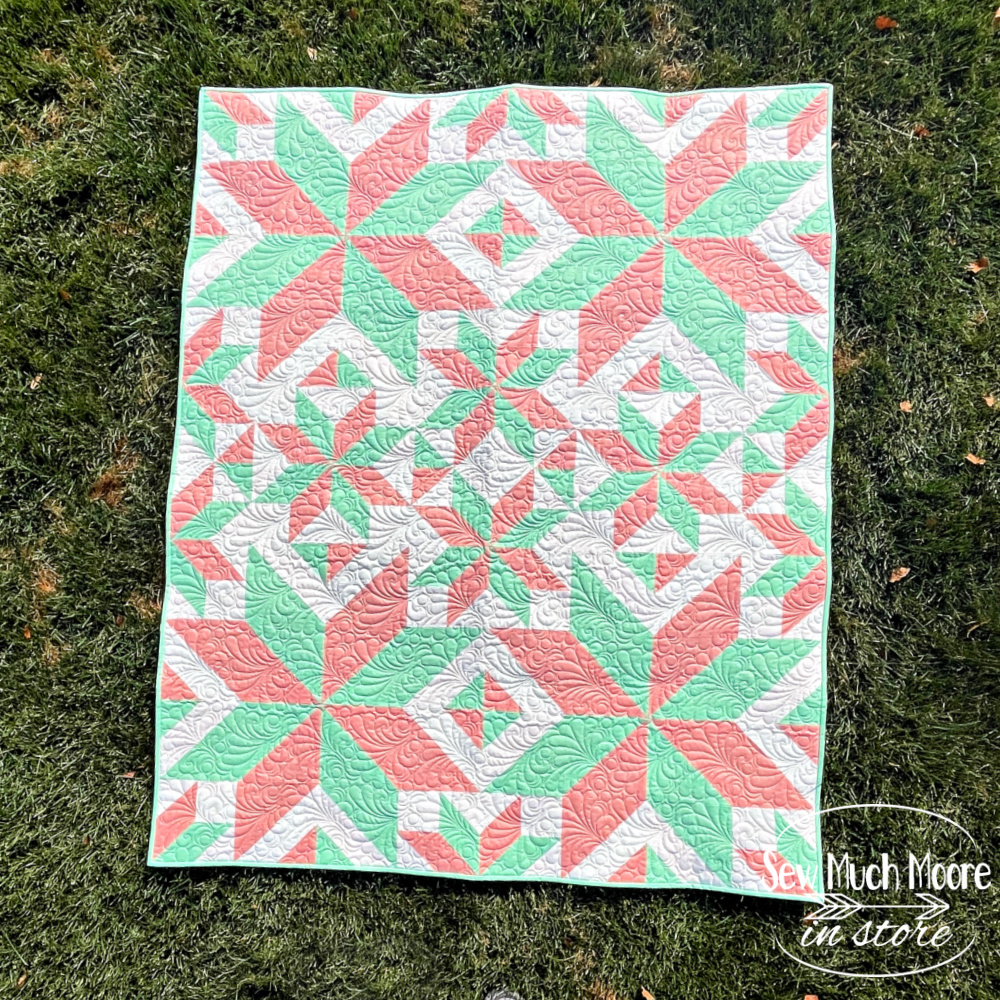 Special Feature!
And here's some awesome news: this colorful quilt will be featured at the Missouri Star Birthday Bash in Hamilton, MO, showcasing at the Magic Quilting and Crafting Spray booth!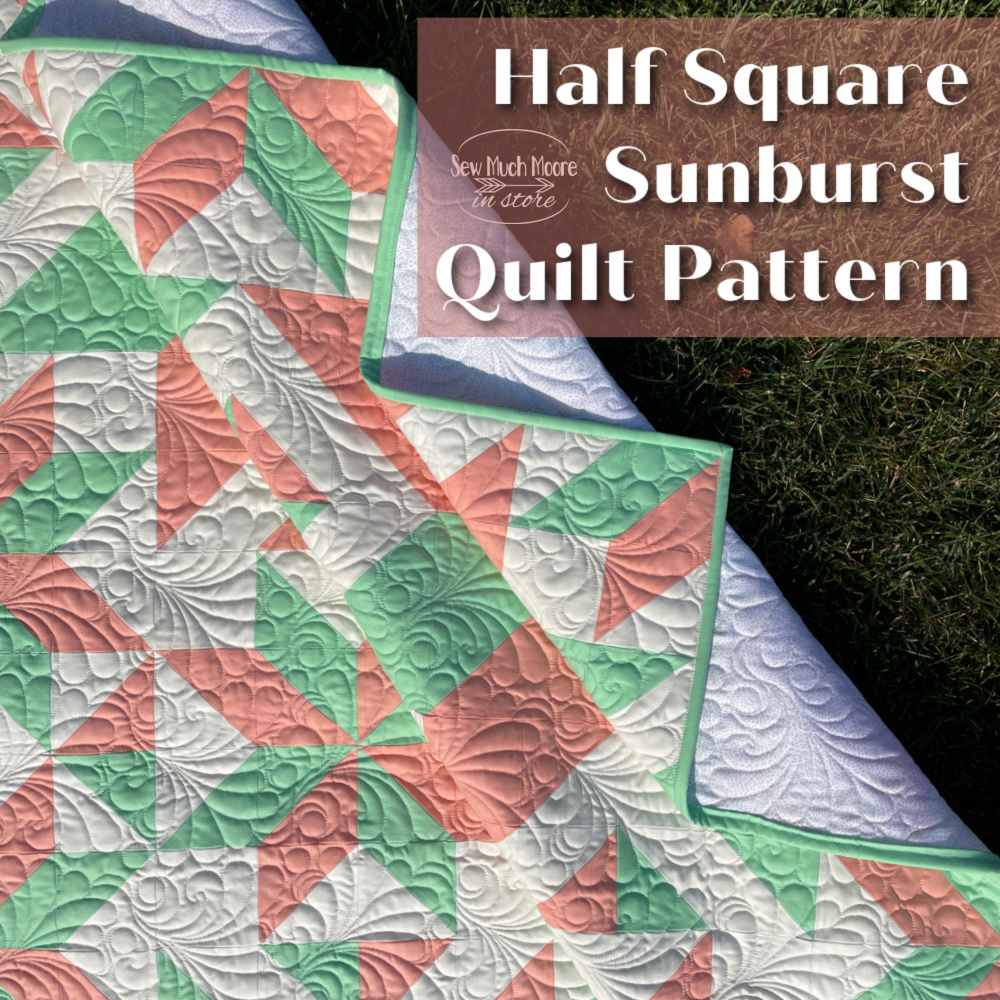 Will you be at the Birthday Bash? Have you ever been to Hamilton, MO? It's actually only an hour away from where I live – so I get to enjoy the town as often as my wallet will allow! Ha!