With warmer weather quickly approaching, now is a perfect time to make a few DIY Travel Pillow Cases!  This fun and easy method will allow you to make one for each person in your family.  They make great gifts too!  Let me show you how!

Get your cutting measurements!
Option 1: Download for free.
To download the cutting measurements for free, you can subscribe to the Sew Much Moore Newsletter.  AFTER you sign up, you'll get a confirmation email – and you have to confirm or my email service can't send you the free pattern access email. But once you do confirm, you'll get access to not just this but several other free patterns. Woot!  (If you are already a subscriber, all you need to do is enter your info in the email subscribe box.  You will automatically be directed to your free cutting measurements – plus you won't be double subscribed!)
(PS – if you have trouble finding the pattern as a new subscriber, please check your spam folders or simply contact me)
Option 2: Purchase this PDF pattern
Use this link to purchase the fabric cutting instructions. You'll be emailed a download link for a file that references the instructions in this tutorial and provides the cutting measurements for this pattern.  You'll also be able to download this file in my shop.
This post contains affiliate links for your convenience. 🙂 Read my full disclosure policy here.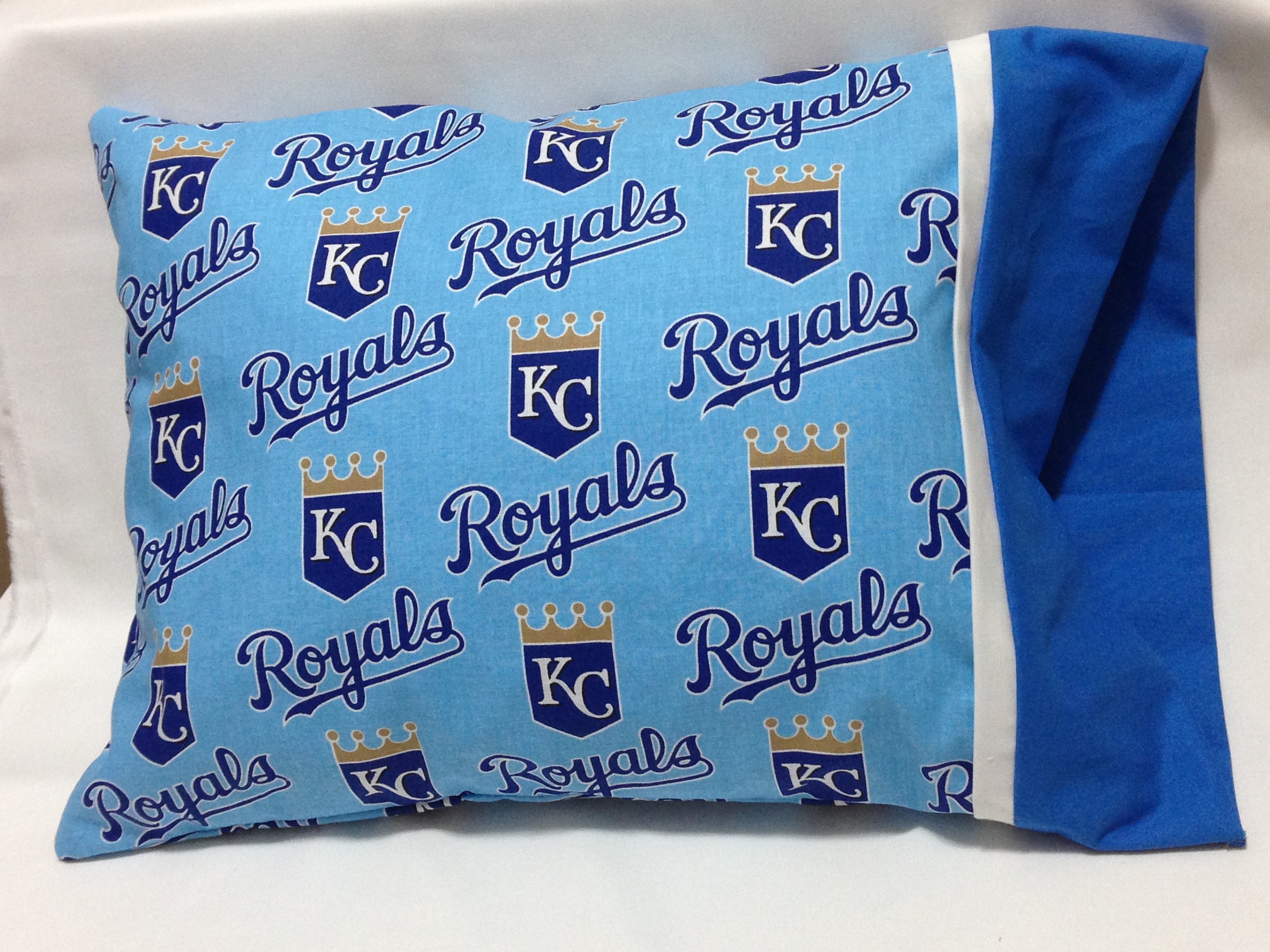 Here are the materials you will need to make a Travel Pillow Case:
DIY Travel Pillow Case – Materials List
Qty (1) 12" x 16" Pillow Form
½ Yard of Fabric for your Main Print (*Royals Fabric)

I get most of my "sporty fabric" from THIS SHOP

¼ Yard of Fabric for your Pillowcase Band (*Solid Blue)
1/8 Yard of Fabric for your Pillowcase Trim (*Solid White)
DIY Travel Pillow Case – Basic Supplies
Sewing Machine
Thread that coordinates your project (I use Aurifil 50 wt)
Sharp Fabric Scissors (I love these scissors)
Straight pins or wonder clips
Download my pattern for your cutting instructions and have a great time making your DIY Travel Pillow Case!  If you like video instructions; check out this video, which follows the same steps.  Please note that the video is showing you how to make a full sized pillow case.  The steps for the DIY Travel Pillow Case size are the same (just smaller).
Let me share a few pictures of some great group sewing events we had.  All the participants made their own DIY Travel Pillow Case!  Aren't they fabulous??!?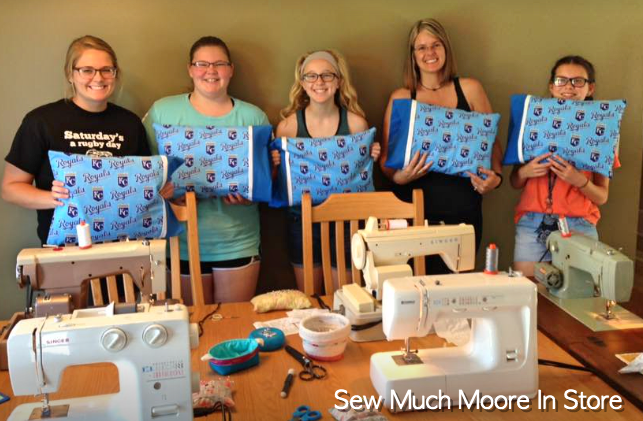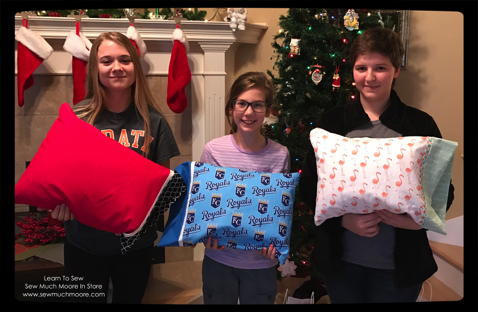 I hope you make lots and lots of these fun DIY Travel Pillow Cases!
Happy Sewing!
~Nicole~
CHECK OUT these fun sewing projects!