DIY Fabric Pennant Banners
I love to decorate my home! Whether the decorations are store-bought or handmade, there is a great amount of satisfaction in making my home beautiful. Since being blessed with the love of sewing, I prefer to make my own home decor, if possible. Making some DIY fabric pennant banners took my home decor to a whole new level! I was able to create seasonal decor with ease, decorate for a birthday party and even have some swanky ambiance for our NYE celebration! Once you try these DIY fabric pennant banners – you will want to make more and more! Let me show you how it's done!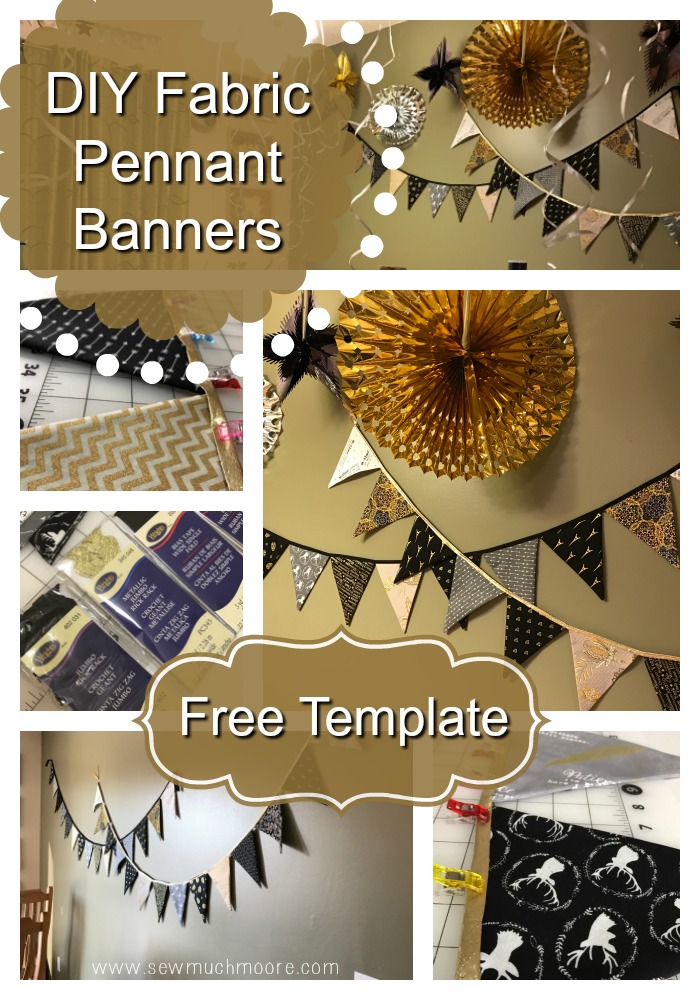 First – you need to get your FREE Pennant Template. Click HERE and I will email this to you!
This post contains affiliate links for your convenience. ? Read my full disclosure policy here.
DIY Fabric Pennant Banner Supply List
Basic Sewing Supplies Needed
DIY fabric pennant banner tutorial
Iron your fabrics nice and flat. Print out your Pennant Template and lay this over a few pieces of fabric and cut these out. Cut out as many pennants as you will need. I love using Fabric Bundles for this project because the colors and prints are already coordinated!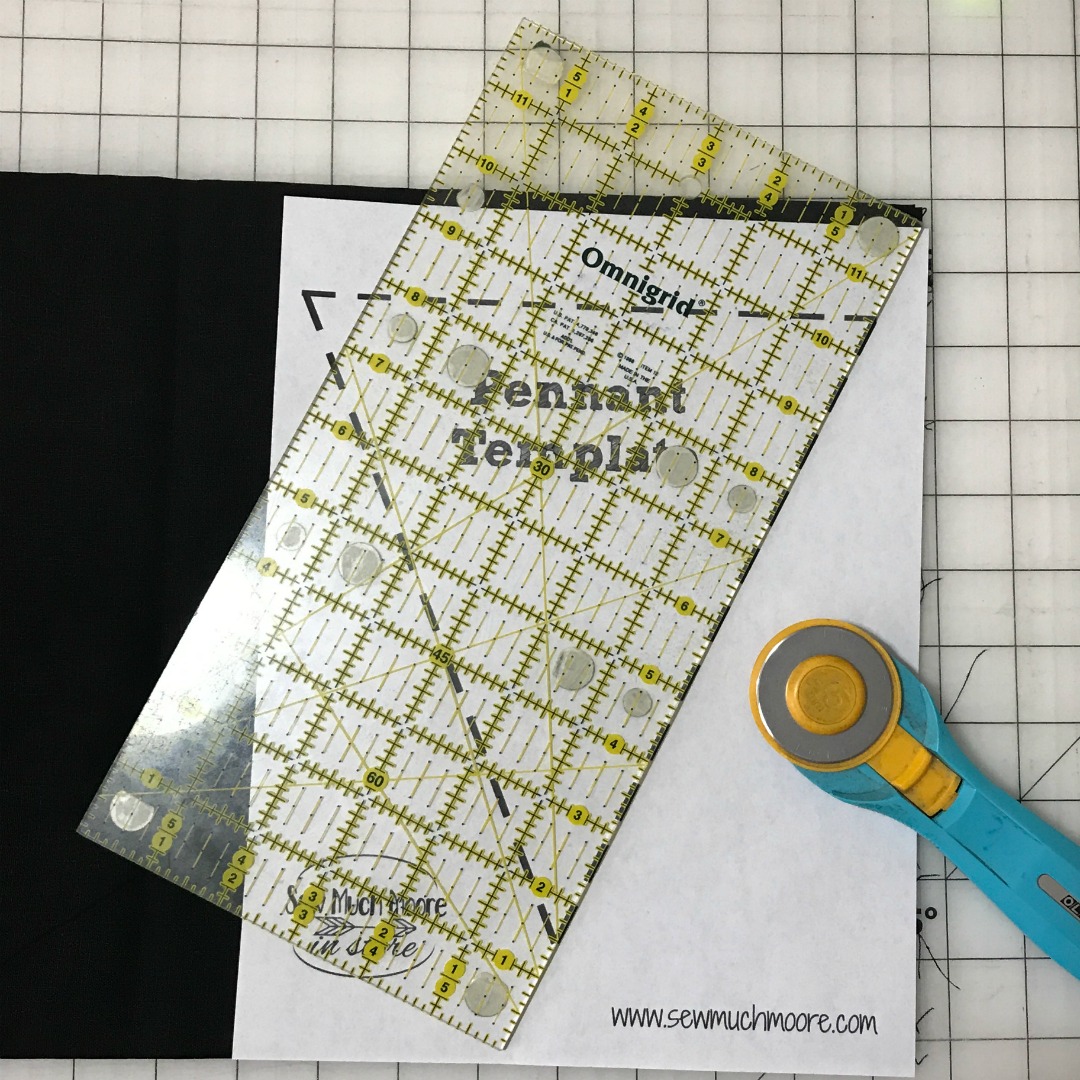 Because these pennants are double-sided, you will decide which fabric will be on the front and on the back. Place your cut fabric RST (right sides together) and sew along the 2 long sides of the triangle (leaving the short side open for turning). Repeat this step for each pennant in your banner.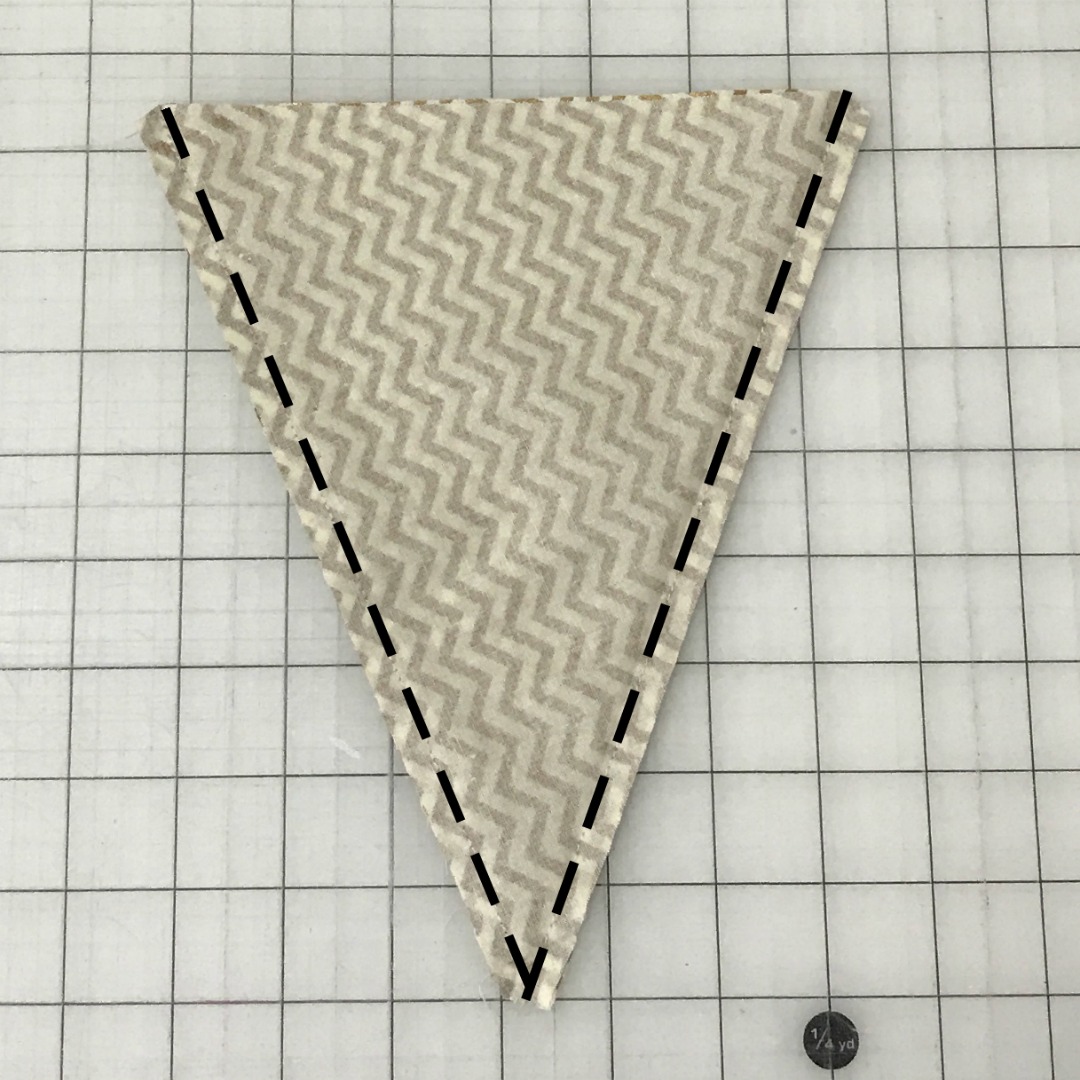 Next, you will turn each pennant right side out and get the tip of your pennant to a point. I have found using a Purple Thang is the perfect tool to get these pesky points out! Do this for each pennant and then press any wrinkles out.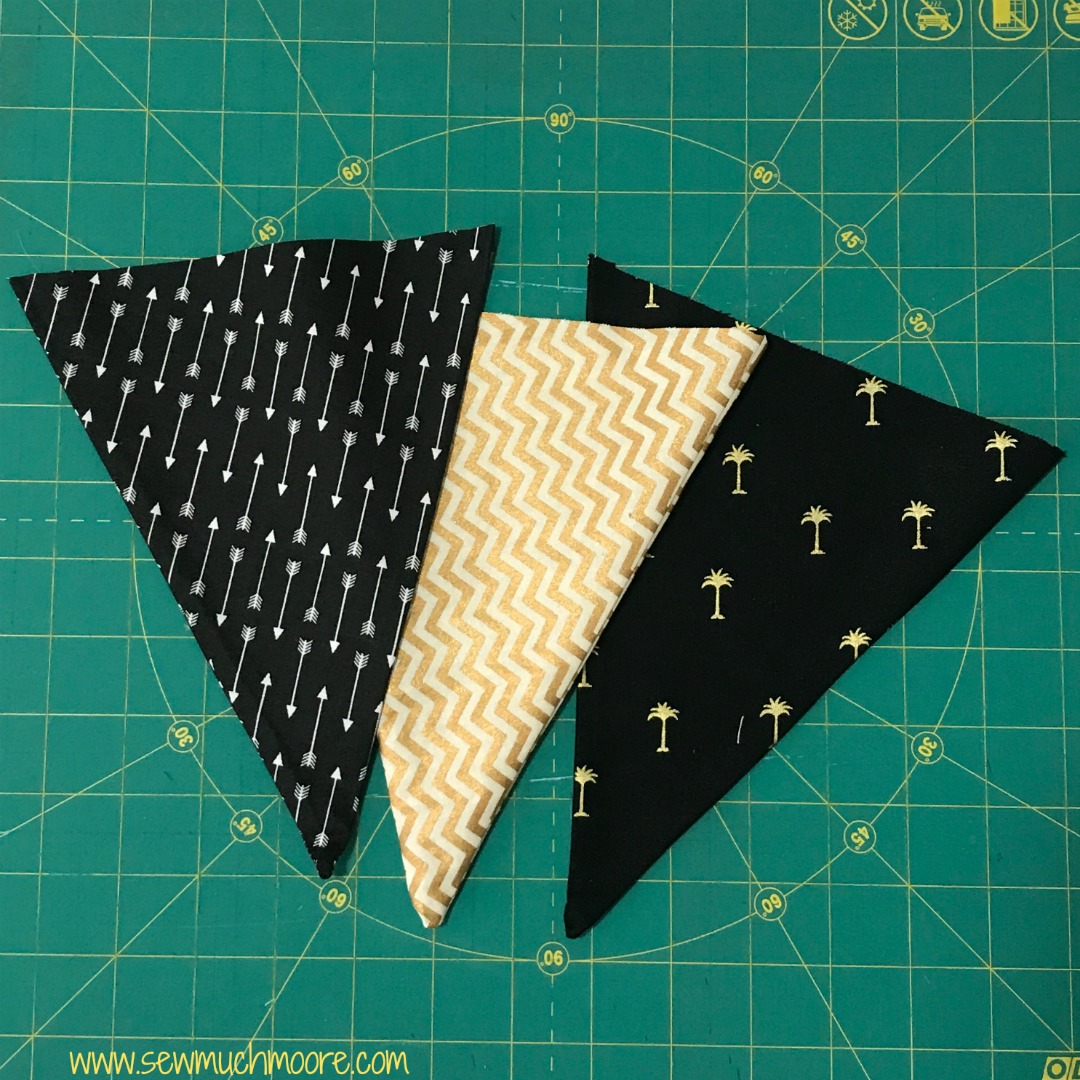 Once you have your pennants pressed out, you will take your Double Sided Bias Tape and situate this along the open raw edge of each pennant. Enclose the raw edges with the bias tape. Use pins or Wonder Clips to situate each pennant placement before you sew these in place.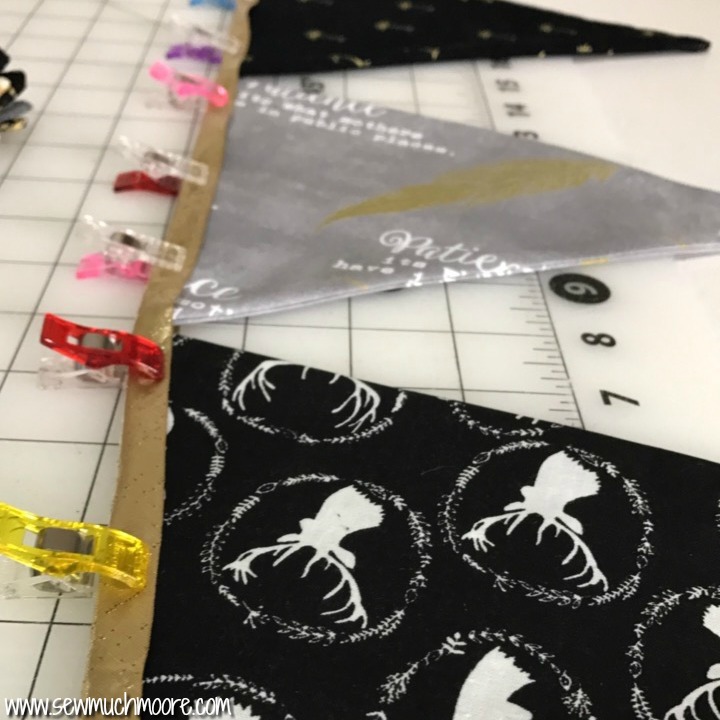 That's it! Easy Peasy!
Even our cat, Sox, loved it!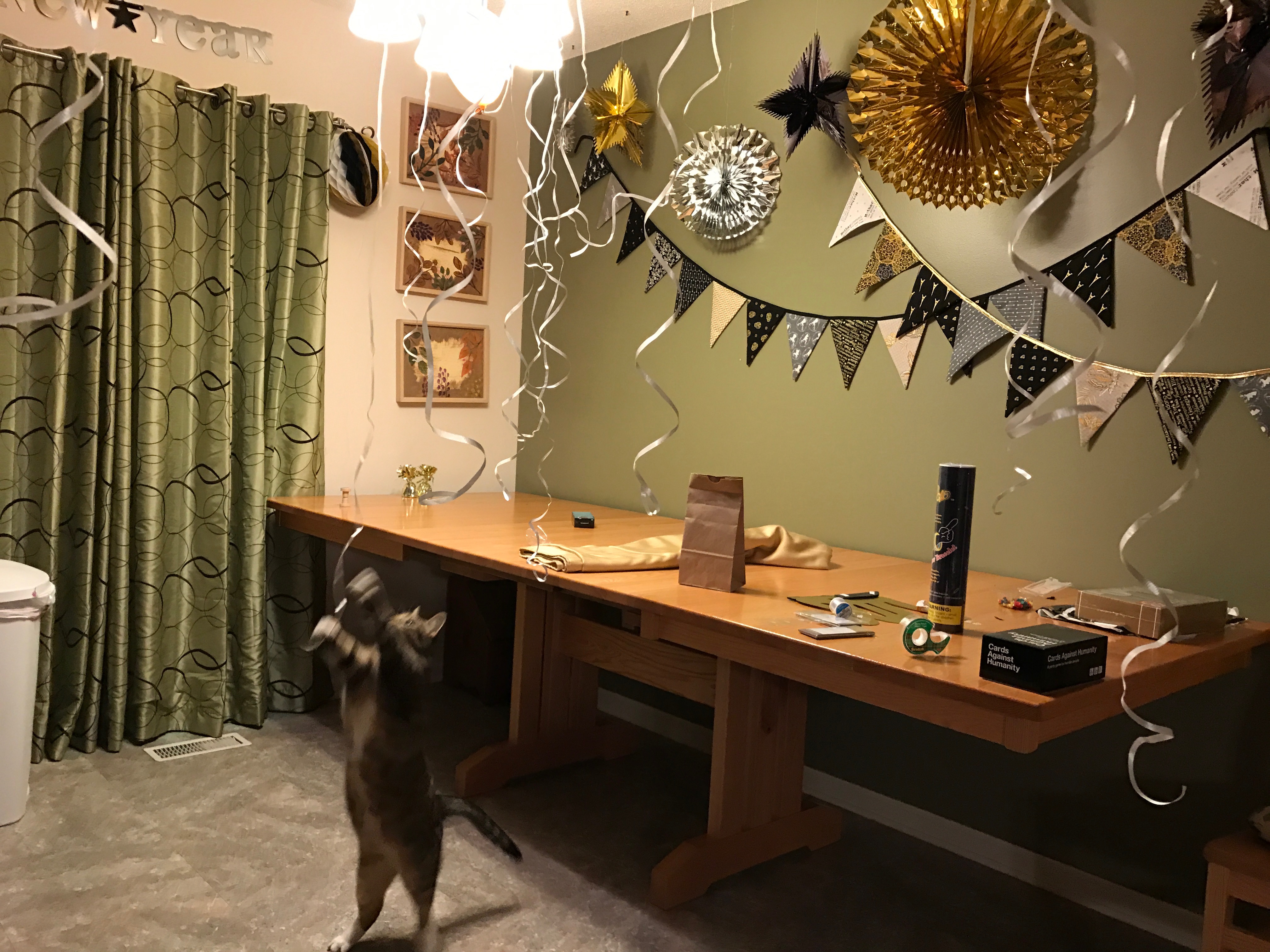 This project is an easy sew and the perfect project to help take your home or party decor to the next level. Most noteworthy is how you can make these banners for seasonal decorations and then pack them away for the next year. Consider making these for a great Baby Shower gift! Because these are so simple to make, you can even make these for graduation parties! The possibilities are amazing! Get your free Pennant Template and make DIY Fabric Pennant Banners today!
Happy Sewing!