I love Valentines Day!  Not just because it is a day dedicated just to LOVE, but also because this special day is a great reason to make something for someone you love!  Making a Valentines Day Mug Rug is a great way to show someone you care.  These fun and simple sewing projects are just the thing to make for your special Valentine!  Let me show you how!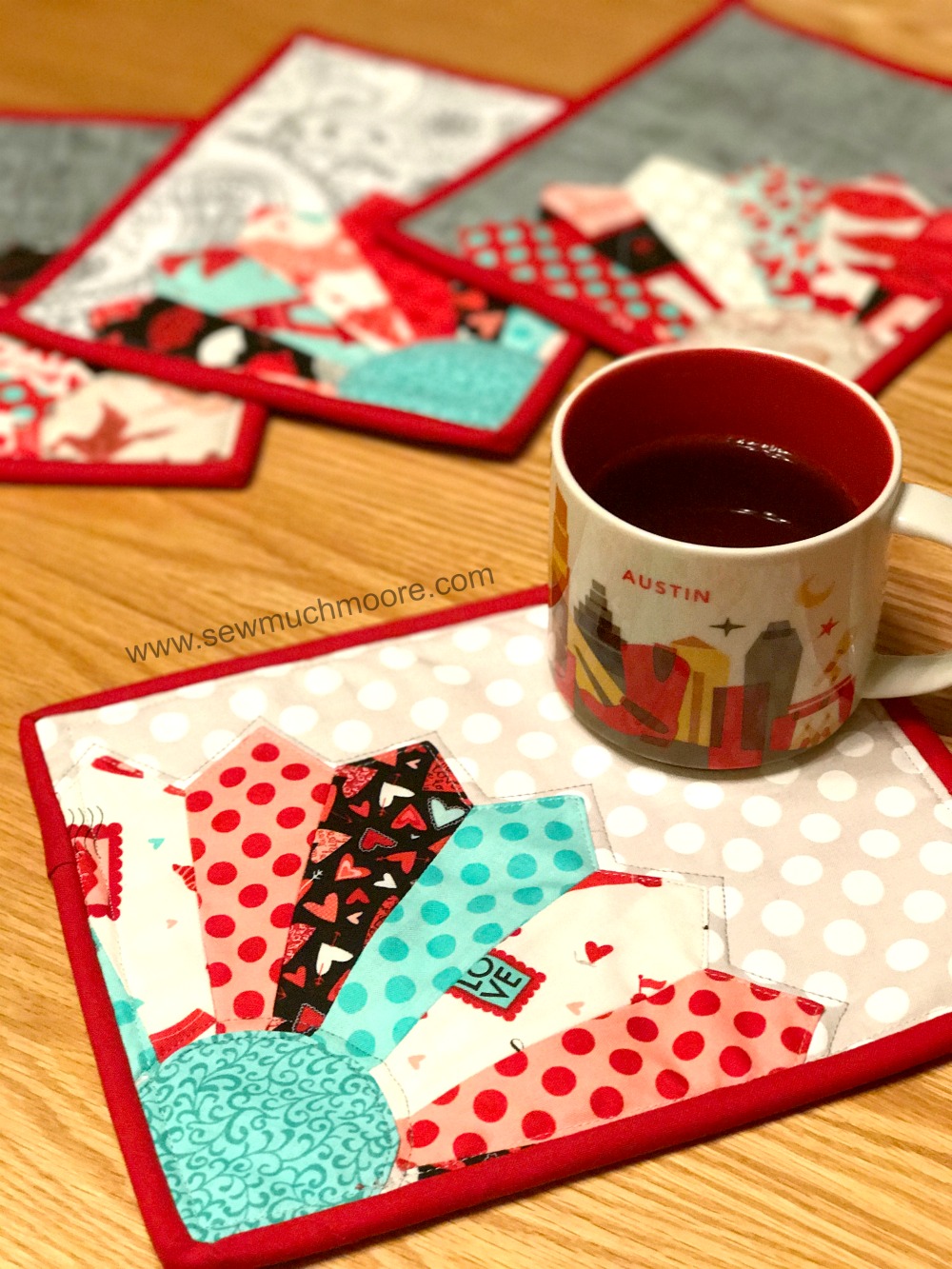 This post contains affiliate links for your convenience. ? Read my full disclosure policy here.
Valentines Day Mug Rug materials LIst
Qty (1) Charm Pack (check your Local Quilt Shop)
Qty (1) Acrylic Template (I used this template)
Qty (1) The Purple Thang
Qty (1) Fat Quarter background fabric
Qty (1) piece of 18″ x 24″ batting  (this is my all time favorite brand)
Valentines Day mug rug Basic Supply List
Sewing Machine (here are some machines I recommend)
Cotton Thread (I have a recurring order for this thread – I love it!)
Rotary Cutter with sharp blade (I use this brand – 45mm)
Rotary Cutting Mat (I recommend this rotating mat – it's amazing!)
Iron & Ironing Board (I'm currently using this brand of iron)
Valentines Day mug rug Making the dresden PLATE
One of the cutest things about these mug rugs are the Dresden plates!  These are super easy to make.  Just use your acrylic template and cut out as many as you would like.  For each Valentines Day Mug Rug, you will need approximately 7-8 Dresden Blades.  If you plan to make a bunch of mug rugs you can cut out lots more!  You can get 1-2 blades out of each Charm Square.  Be sure to cut a variety to make your project even more interesting!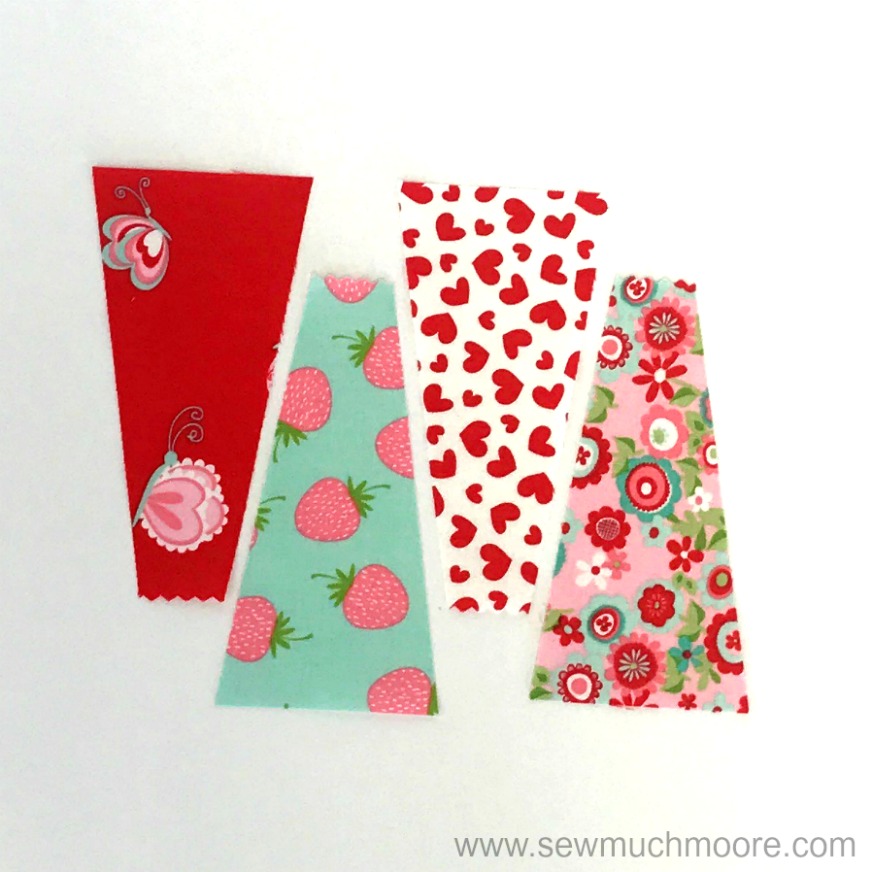 Once you cut out the Dresden blades, you will fold the right sides together and sew a straight line across the top.  I like to chain piece these together.  The sewing goes quickly and before you know it, you will have a garland string of dresden blades!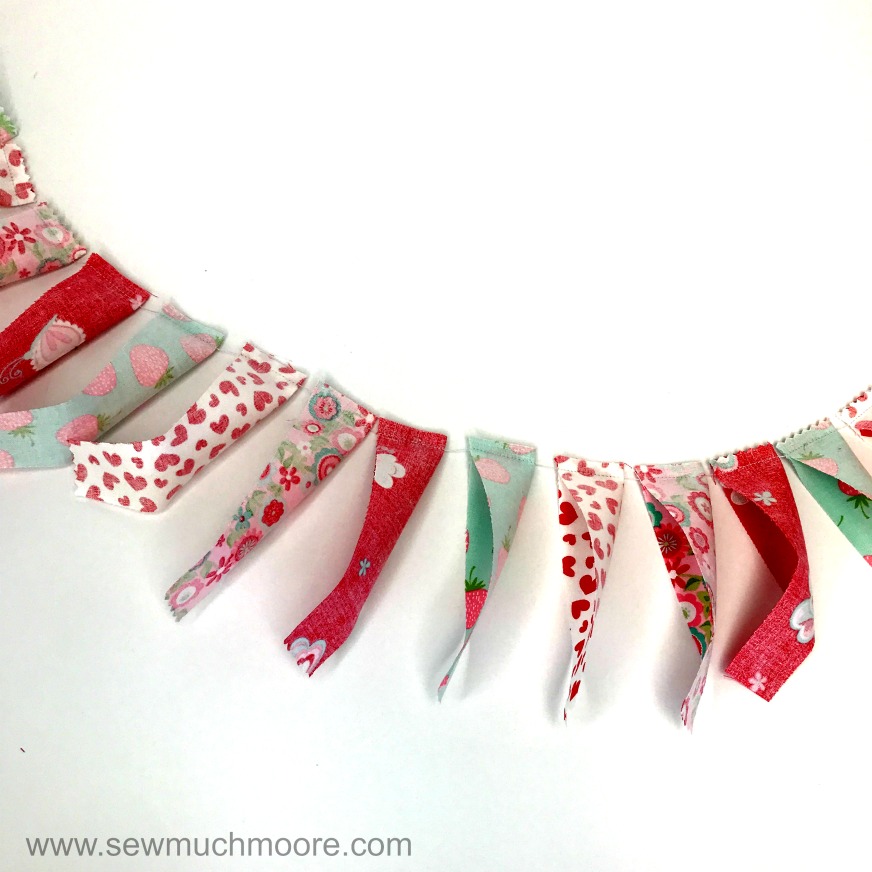 Clip the threads between each blade and turn the top of each blade right side out.  Use your Purple Thang to achieve a nice crisp point at the top.  Press each blade and then sew them together as shown below.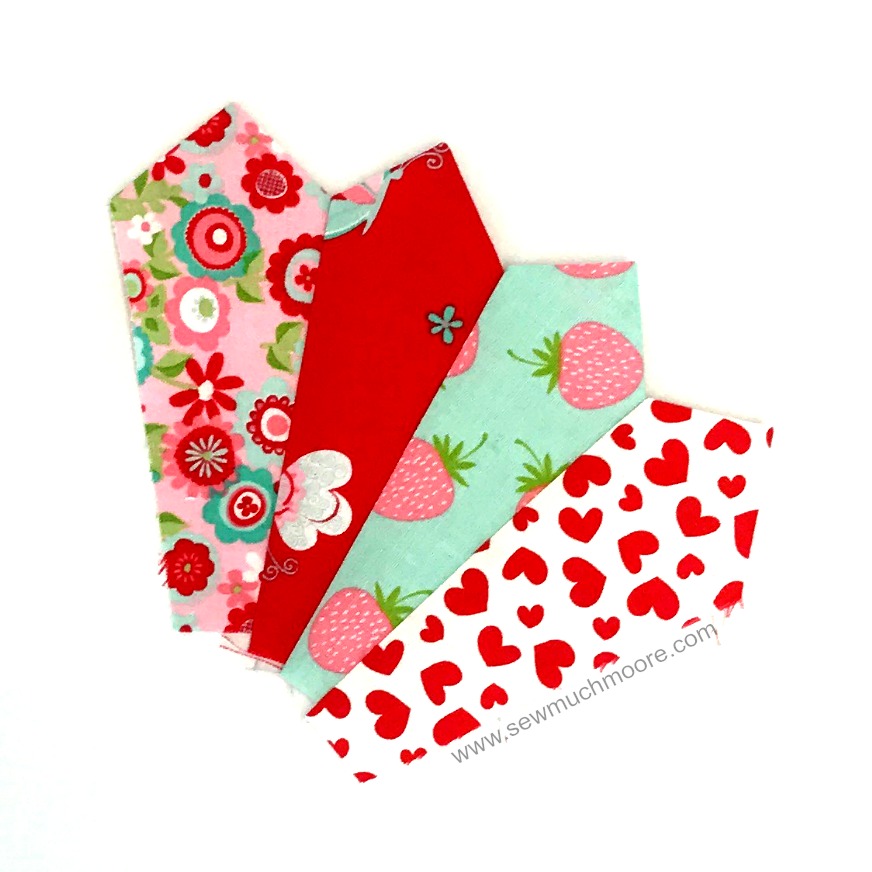 Valentines Day mug rug – machine APPLIQUÉ 
Once you have about 7-8 of these blades sewn together, you can machine appliqué them onto your background fabric.  The amount of blades you use in each mug is relative to the size of your background fabric.  I typically cut my background fabric to 10″ x 8″.  It's okay if the blades extend past the background fabric.  We will trim that down later.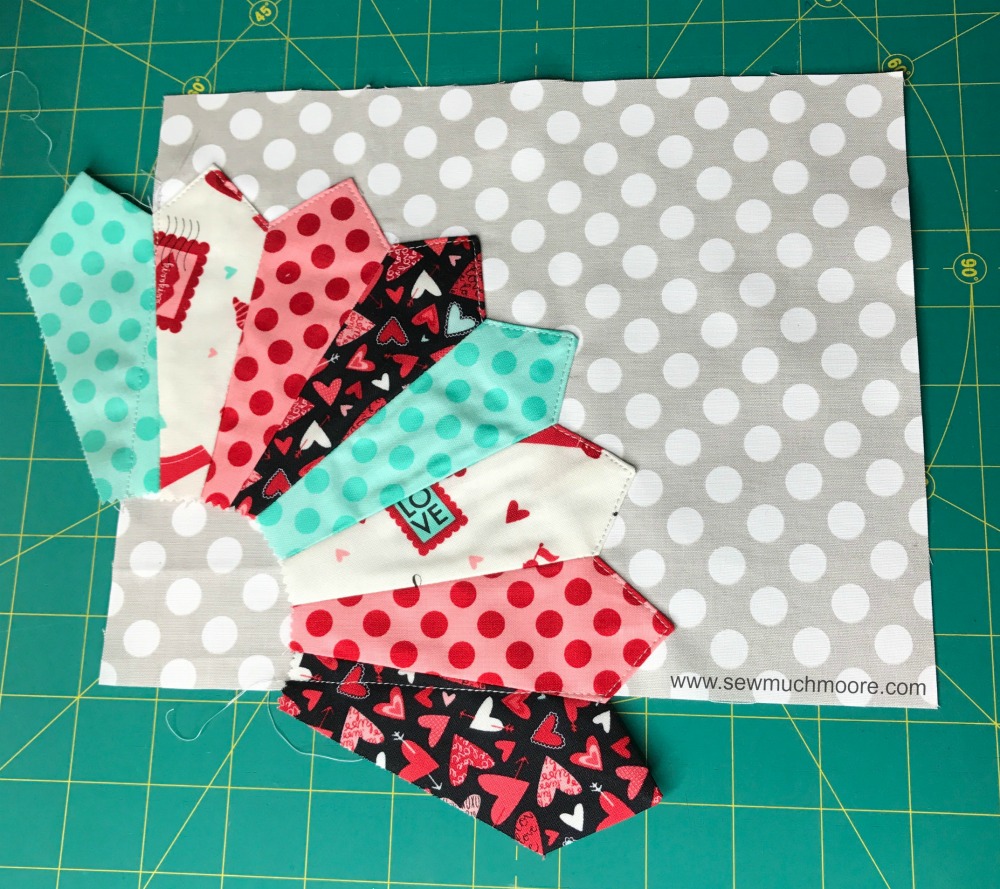 You can cut a circle from one of your charm squares to add your center.  I like to zig-zag appliqué those in place.  Use whatever fancy stitches that your machine can do.  You will want to make sure you cover the exposed dresden tips at the bottom.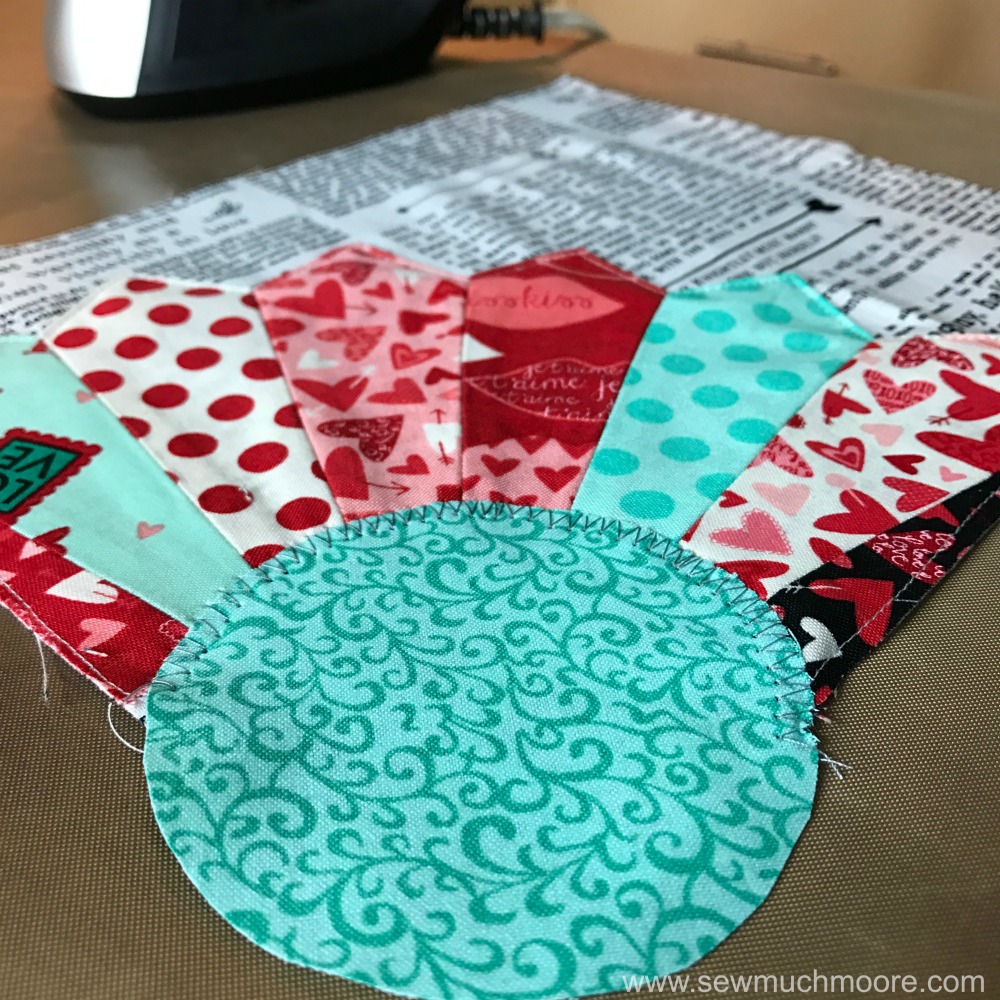 Valentines Day mug rug – the finishing touches
Trim around the background fabric to your desired mug rug size.  Sandwich your batting between your Mug Rug top and backing.  Add your binding and before you know it – you have a really cute Valentines Gift!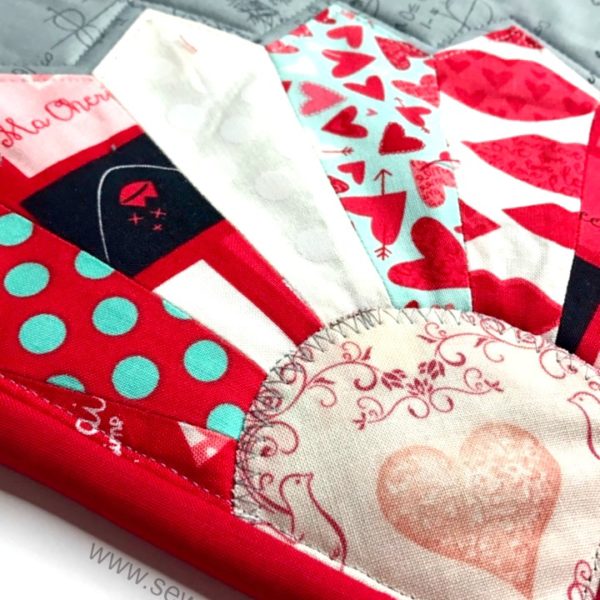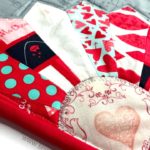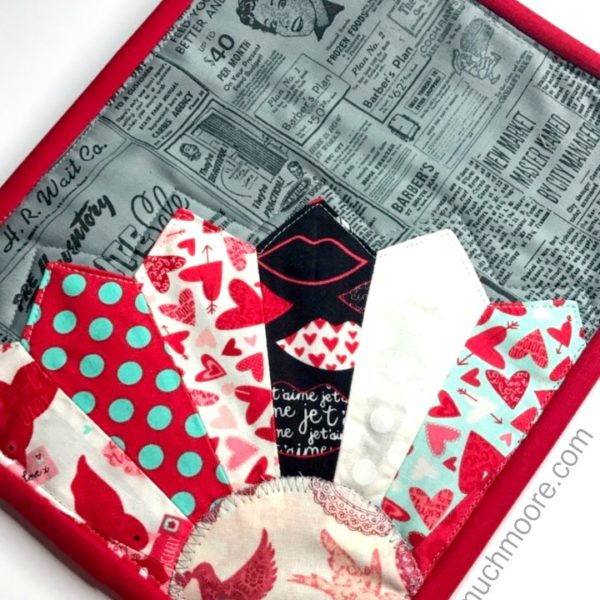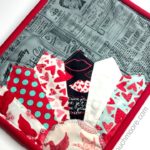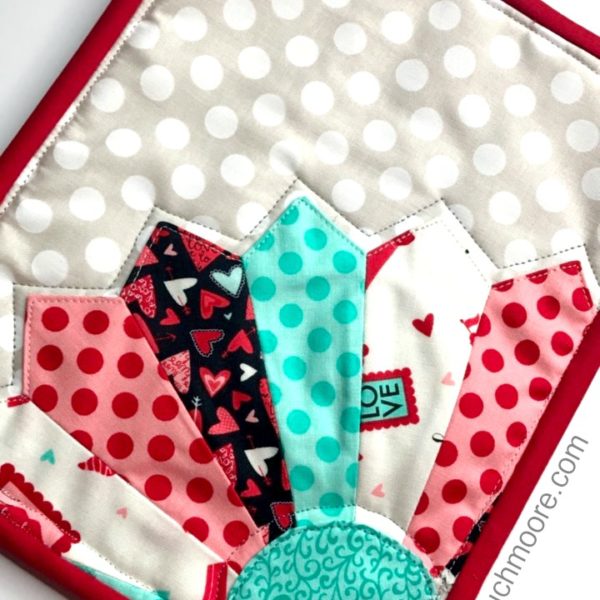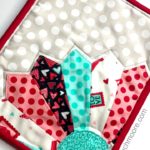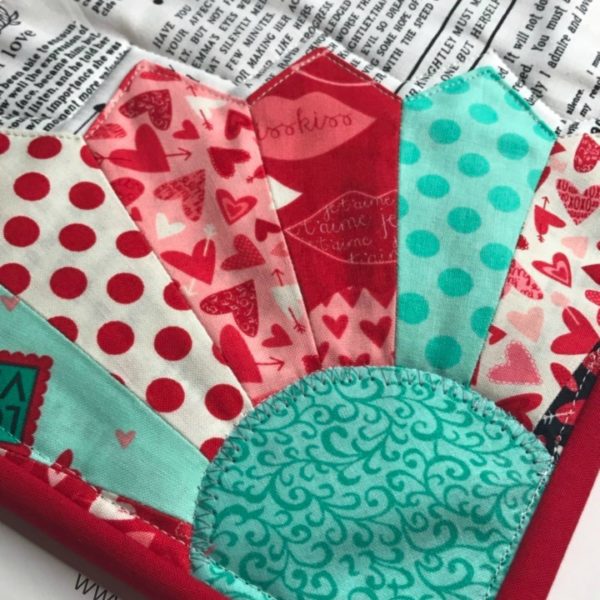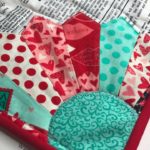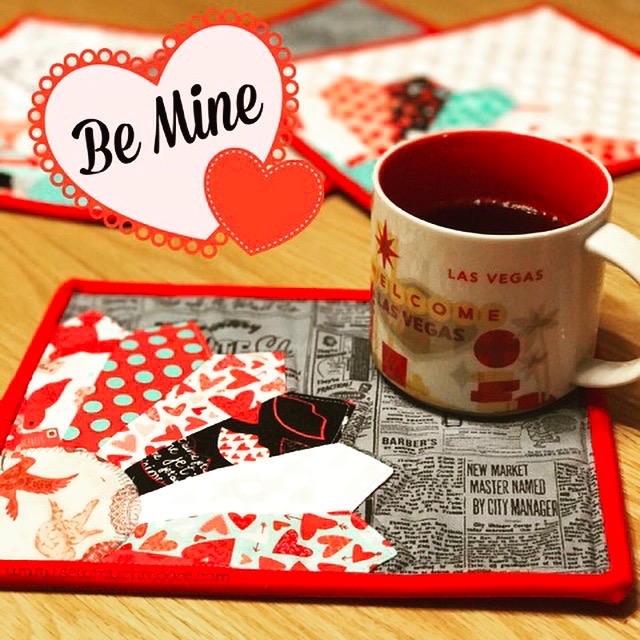 You really don't need to have a Valentine to make these fun Mug Rugs!  These make great gifts for everyday as well!  Use up your scraps and make one for everyday use!  Check out these fun and scrappy Dresden Blade Mug Rugs!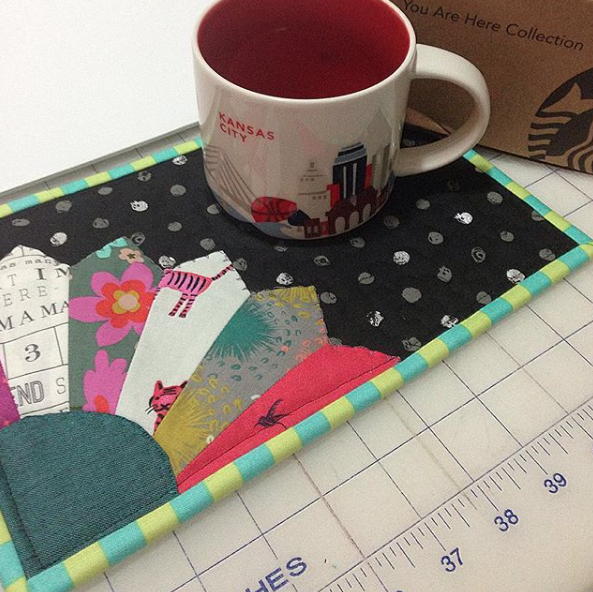 Cant you tell that I have a thing for Cotton + Steel fabric and Starbucks YAH Mugs?  I keep most of my fabric scraps and have well over 20 different YAH (You Are Here) mugs!  I love the black background on this one!  What about that striped binding!  Hello Tula Pink!!!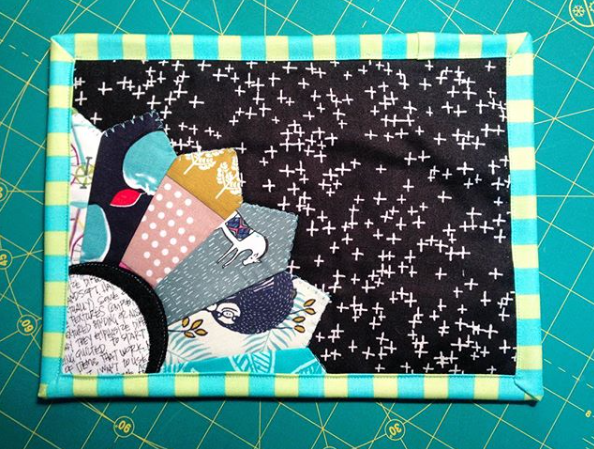 If your scrap pile is anything like mine – I bet you will have plenty of materials for these little projects!  Grab your acrylic template and start making some today!  Let me know how it went for you in the comments below!
Happy Sewing!