The Bunny Quilt Block is such a cheerful block! Super cute and easy to sew together. After you make one, you will want to make more! Make them in your favorite springtime color palette! Let me show all about the Bunny Quilt Block!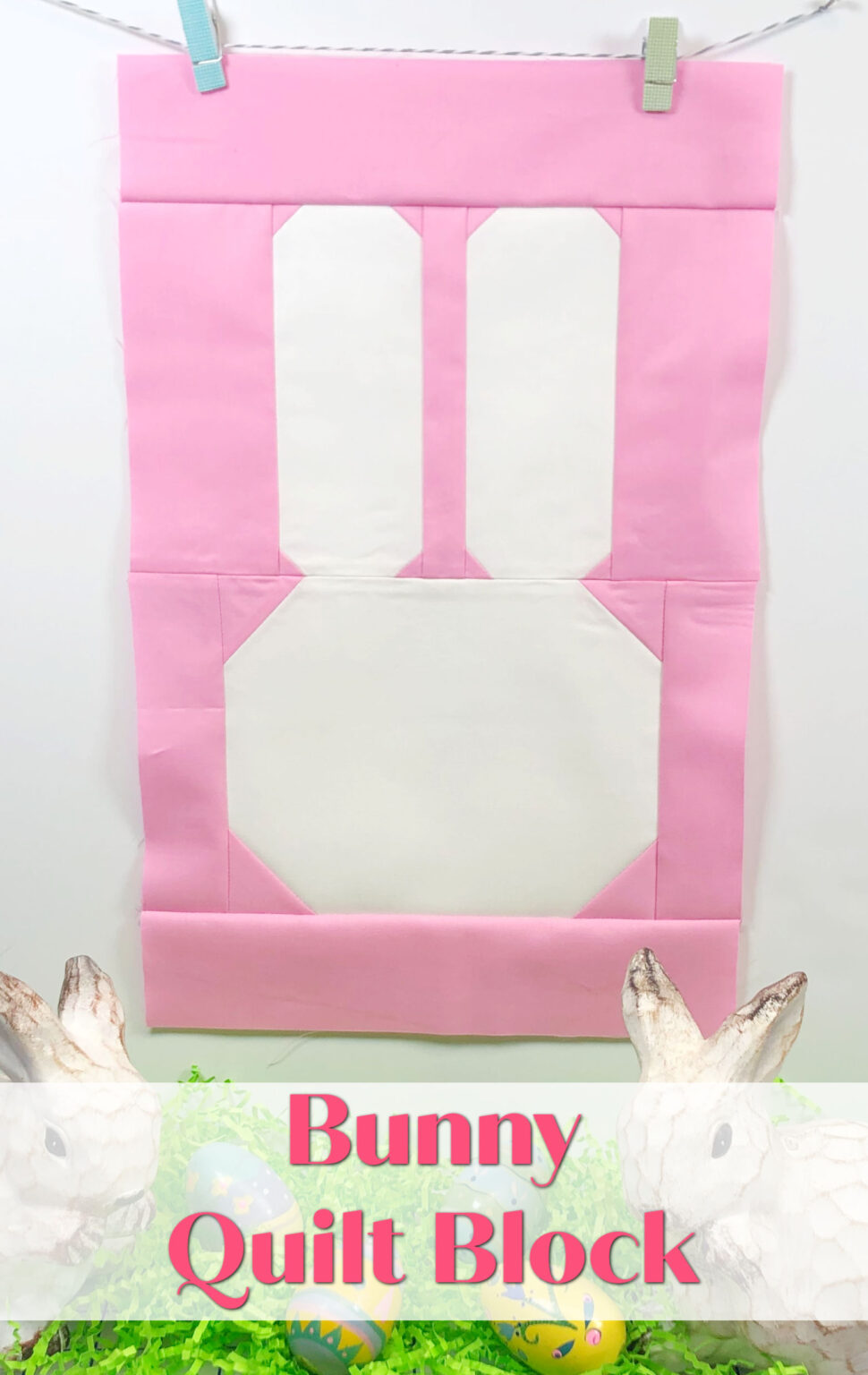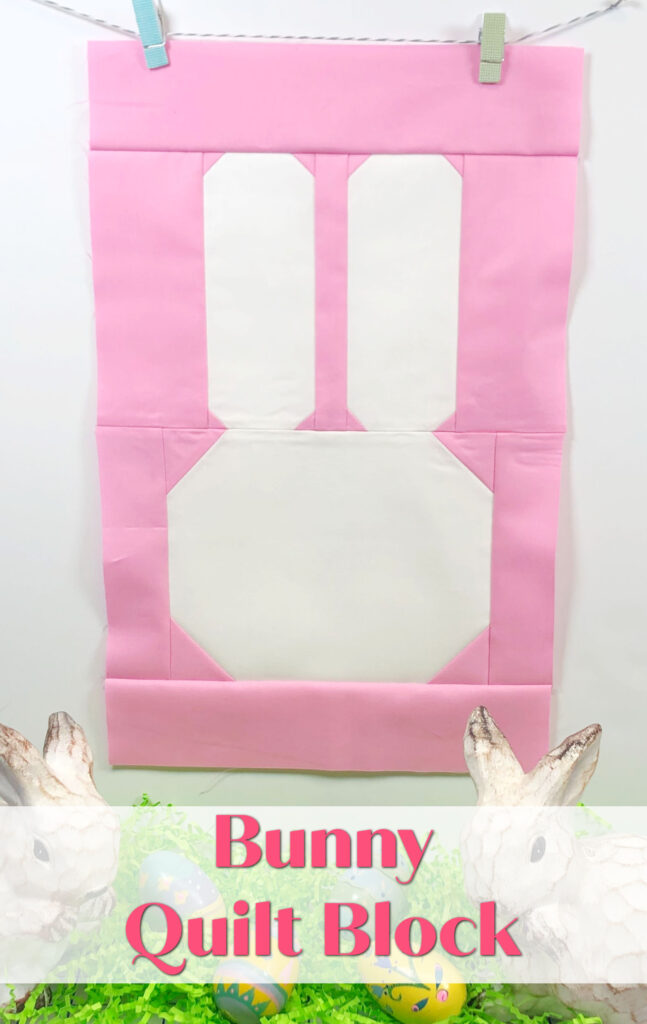 Material List
Supply List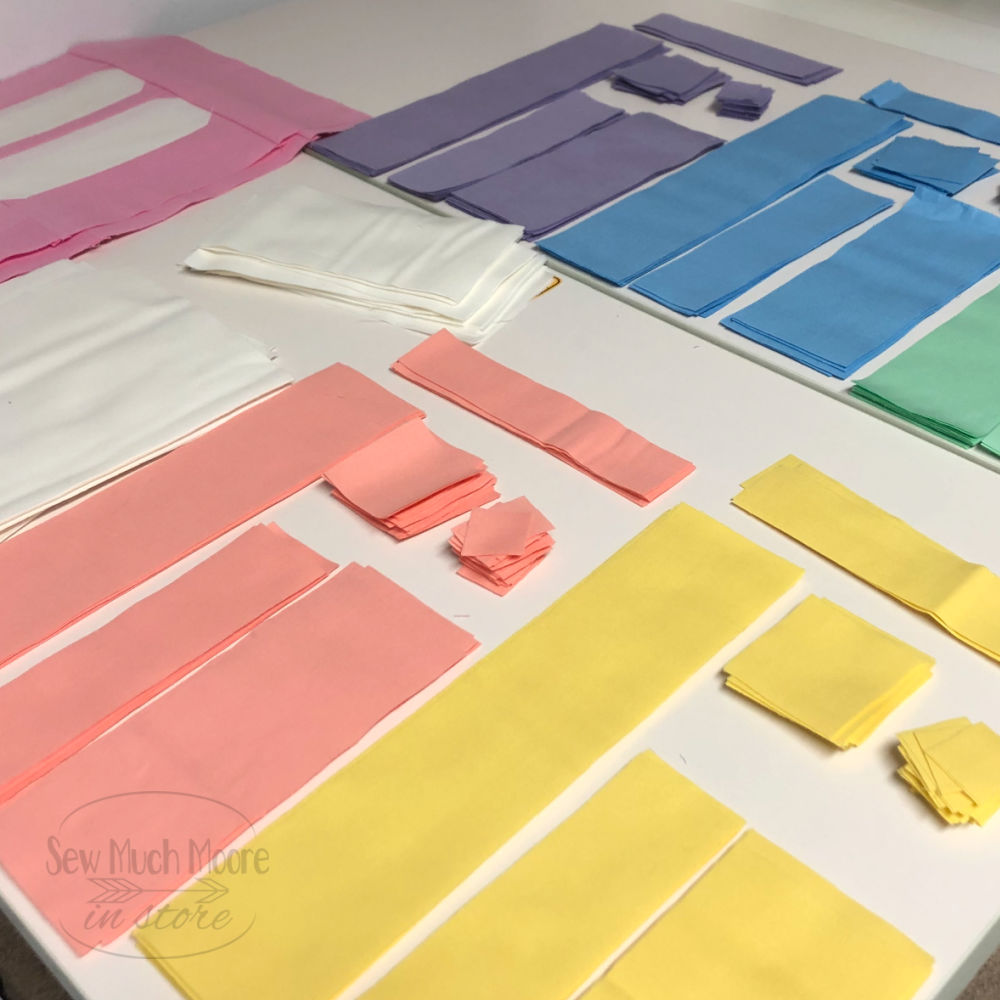 Cutting out your Bunny Quilt Block
It doesn't take much fabric to make just one block. In fact, it takes less than a Fat Quarter of your Bunny Face fabric and less than a Fat Quarter of your background fabric.
I used some really fun solids from my online fabric shop. My original plan was to only make enough Bunny Quilt Blocks for a table runner, but I found the process so enjoyable that I ended up cutting fabric for 30 blocks!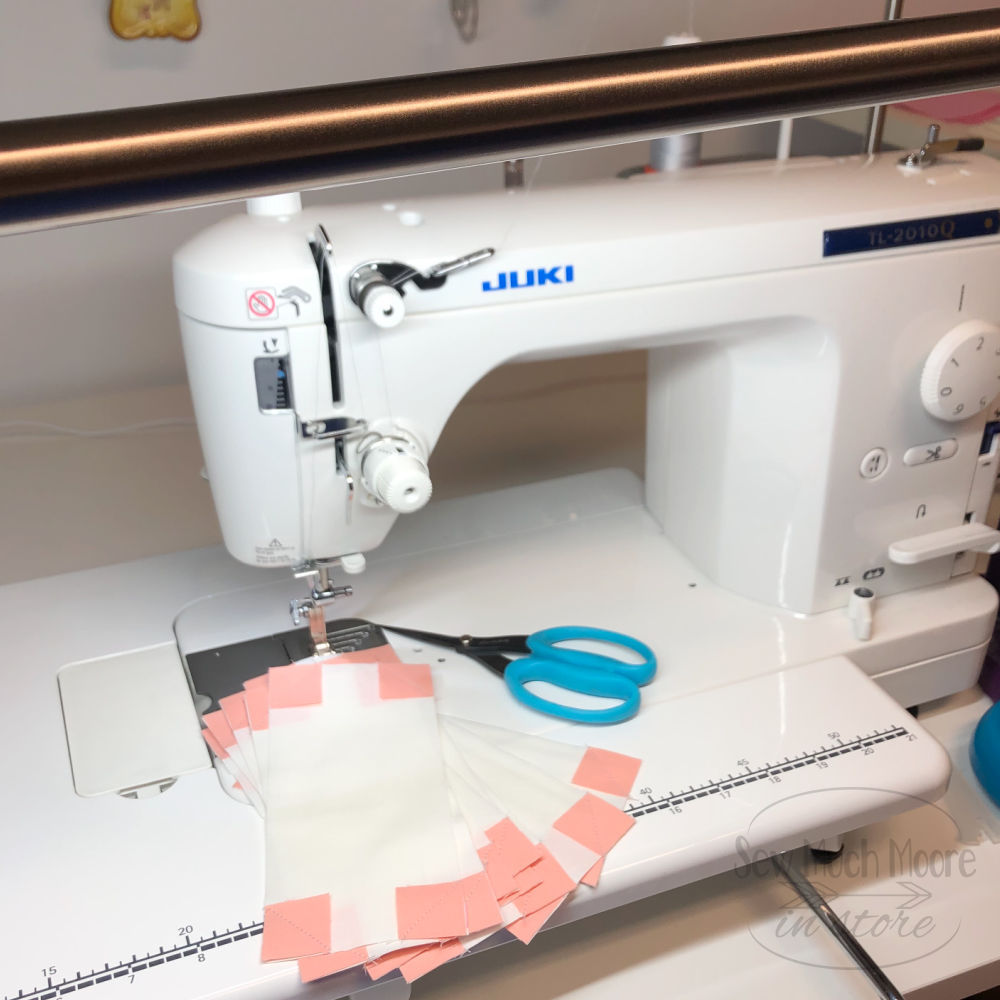 Making the Bunny Quilt Block
A majority of the block construction is snowballing the ears and the face. The rest of it is just adding rectangles and pressing your seams. Since I was making so many Bunny Quilt Blocks, I decided to sew these together in the assembly style method. I would make all my stitches for snowballing and then I would trim the excess of all blocks and then press them all at once. It was a very methodical process and found it to be very relaxing. I was able to sew and watch one of my favorite movies on Amazon Prime in the process!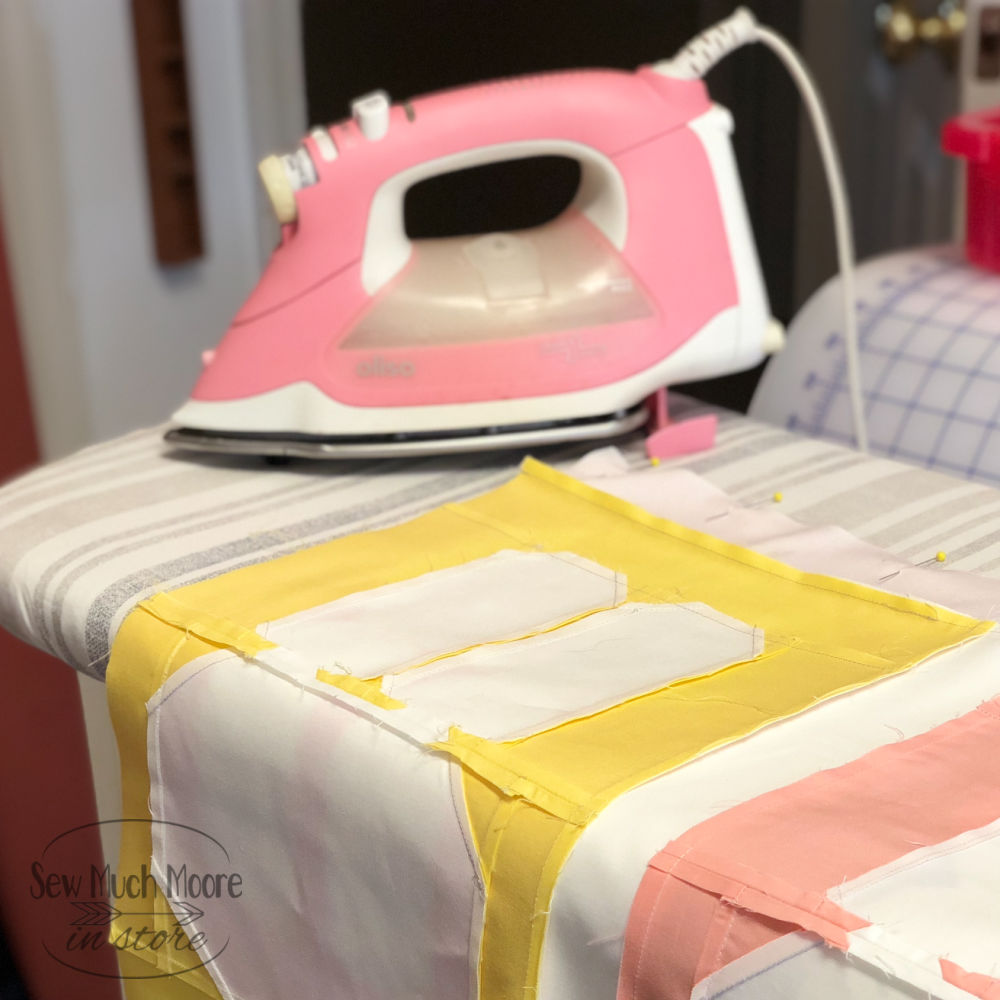 I decided to make a Quilt Top
This was easy enough to do without a full blown quilt pattern. Simply using more of the Bunny Face fabric (Rice Paper) to add 2 inch sashing in between each block and in between each row. I think the tricky part was deciding how to layout all my Bunny Blocks so that the different colors would look the best. I used some computer software to play with the color arrangement and came up with this: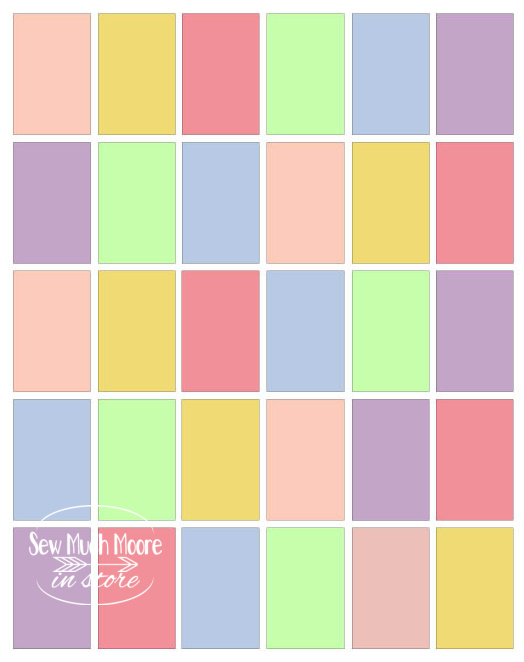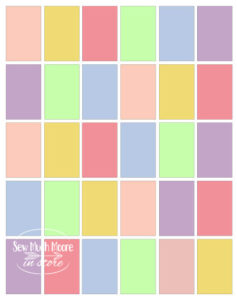 I'm very pleased with this layout because I was able to use all the colors of the rainbow, even if they were the pastel hue. The layout also worked well because none of the same colors "touched". Yay!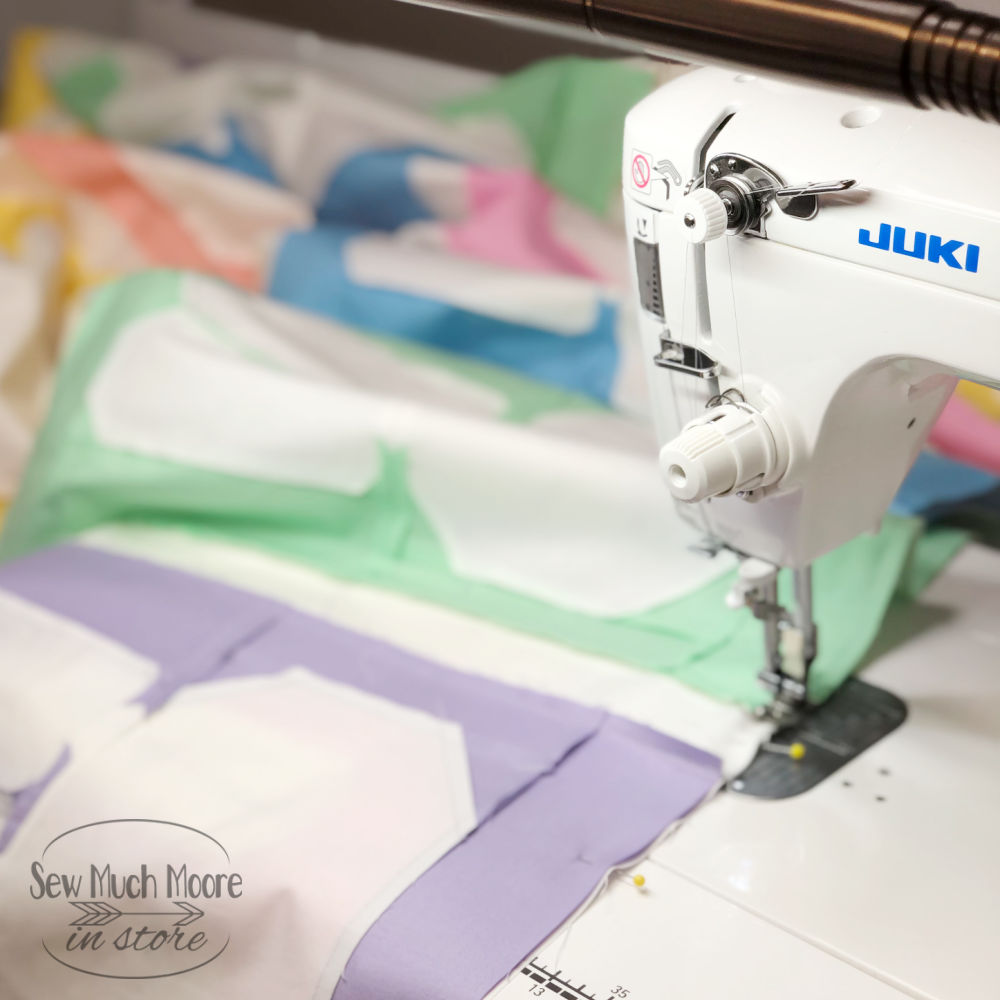 I was able to sew together all the sashing in no time because my sewing machine was set to "bunny" instead of "turtle". While learning to operate it, the Juki TL 2010Q can be set to sew as slow as 200 stitches per minute. As the user's skill level improves, the speed can be increased until it reaches the maximum speed of 1500 stitches per minute. I also sew with a quarter inch presser foot, which helps me keep the perfect quarter inch seam allowance.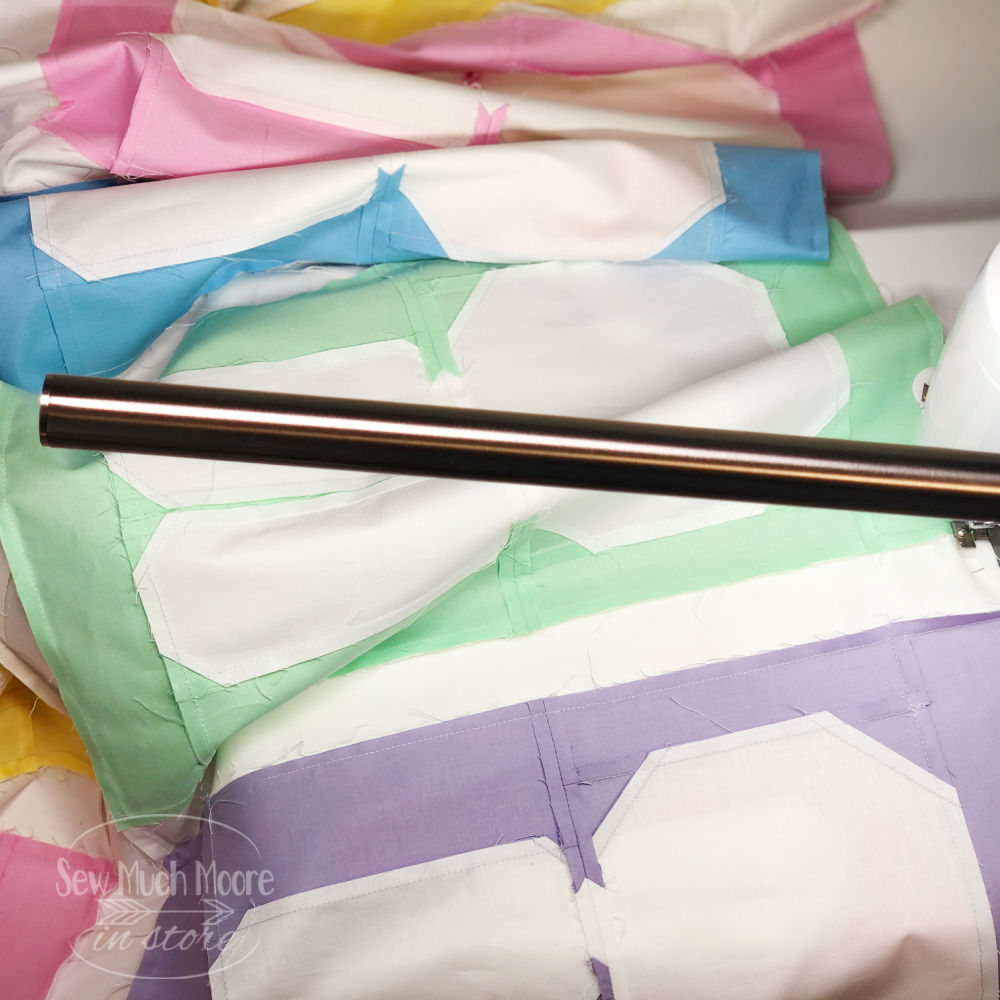 It's no secret that I like to sew at night. Because of this, my studio can become quite dim. I am so grateful to have my Daylight Company Slimline 3 table lamp. This light provides spectacular illumination of my project and doesn't make my eyes tired! If you are in need of additional light for your sewing machine – be sure to check out the Slimline 3 Lamp from the Daylight Company!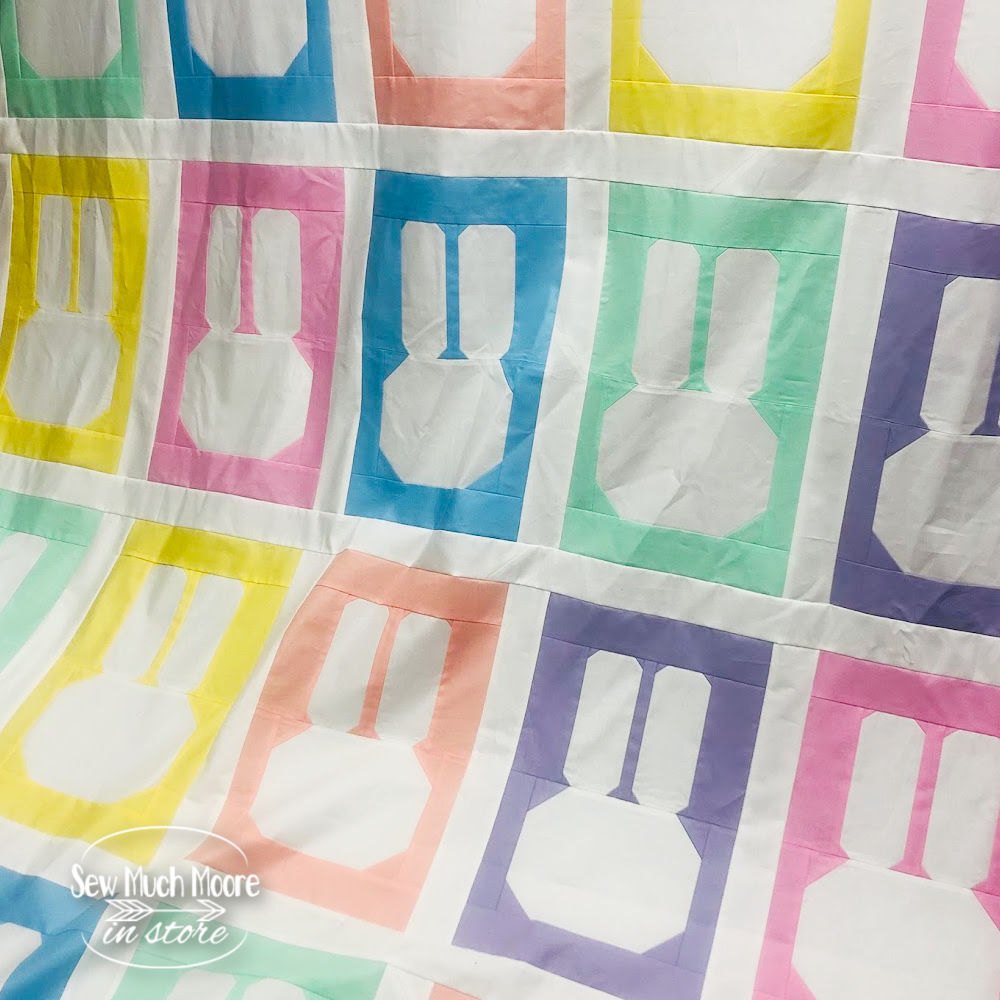 What do you think?
The entire quilt came together very quickly.
I quilted it and bound it with some fun fabric that I had in my stash!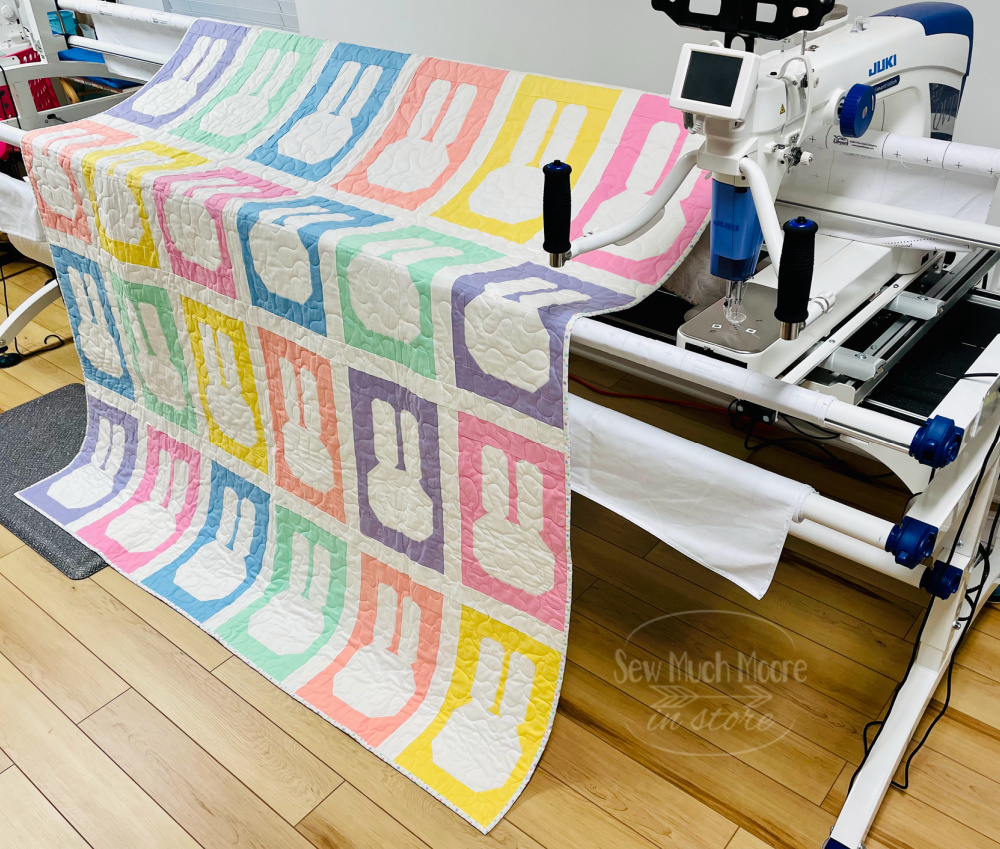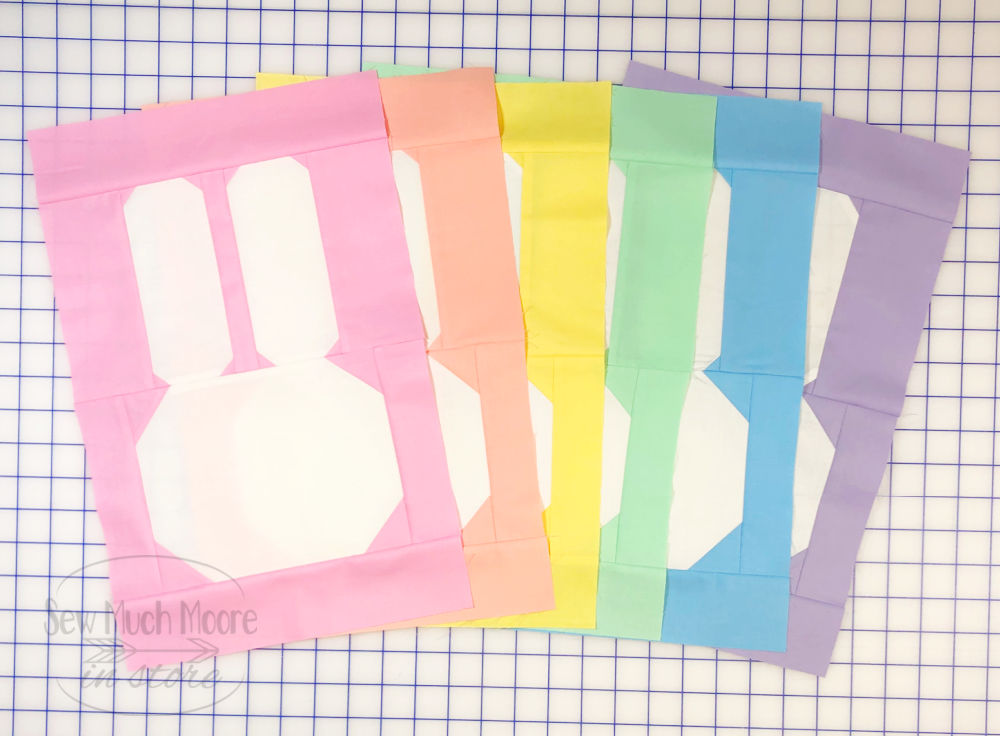 Grab yourself a Bunny Block Quilt Pattern and make one (or more) of these fun and satisfying blocks today!
Happy Quilting!