Sew Sampler Home Sweet Cottage
This month's Sew Sampler Subscription Box by Fat Quarter Shop is a lovely collection of materials and supplies.  I was extremely excited when I opened my Subscription Box and discovered all the goodies in store for me!  This months Sew Sampler box, so aptly called "Home Sweet Cottage," and is full of colorful goodness.  I really love the springtime color combinations!  Let's just let the pictures do the talking!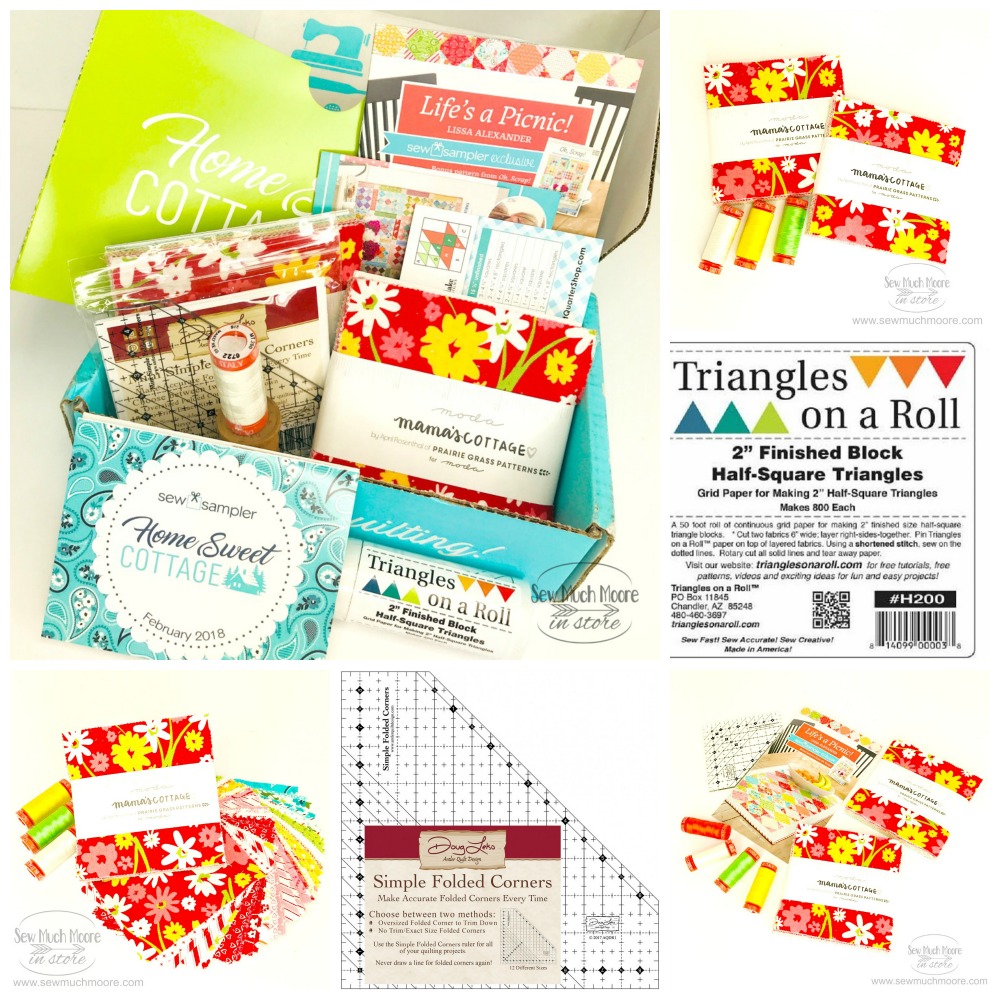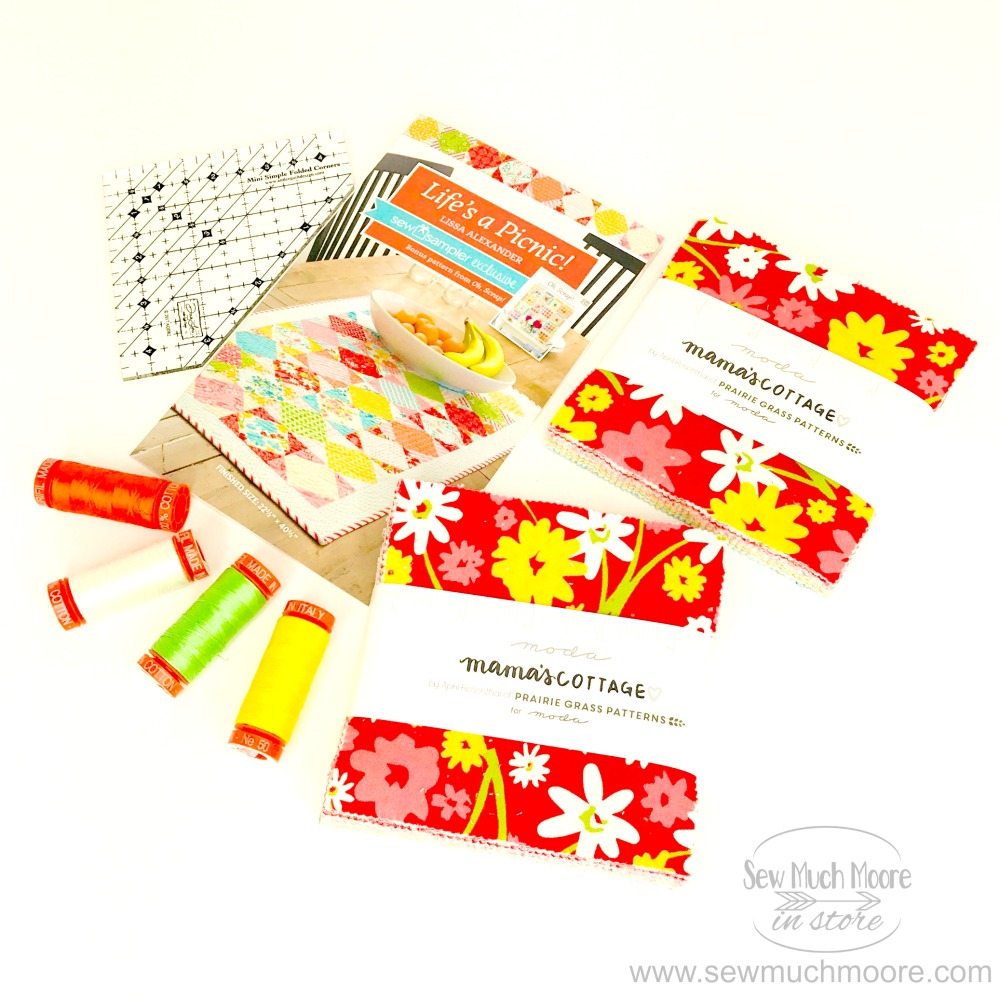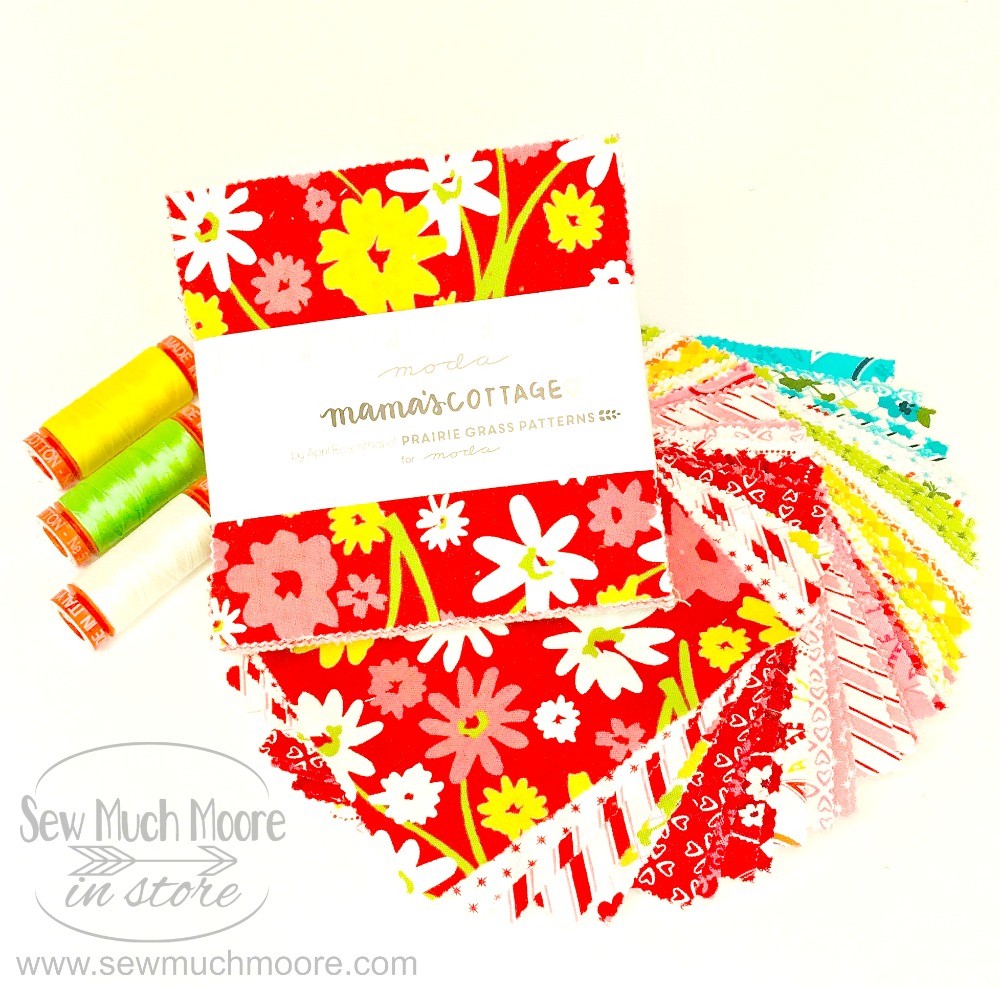 This post contains affiliate links for your convenience. ? Read my full disclosure policy here.
I am guessing you will agree with me that this may have been the sweetest Sew Sampler box to date!  I have loved them all.  I am extremely excited that I received (2) Charm Packs!  Can you believe it?!!!?  Here's a list of the items in this month's box:
~ an exclusive table runner pattern by Lissa Alexander for Sew Sampler called
Life's a Picnic.  
While the pattern is only available to Sew Sampler subscribers – I wanted to remind you of the finishing kit right
here
  ~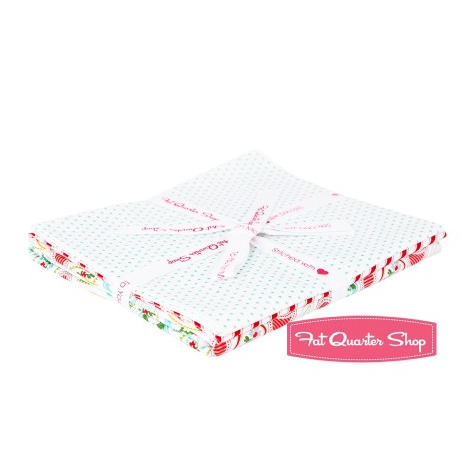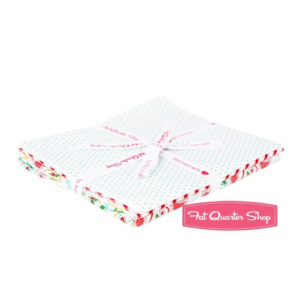 The Sew Sampler box also includes a basket recipe card designed by Lori Holt of Bee in My Bonnet.  I can't wait to make my next basket block!
I was a little curious about how the Mini Simple Folded Corners Ruler worked.  I found this handy video, which does a great job explaining the tool.  I think I'm going to snowball everything!
If you haven't already signed up for this monthly subscription box and want to know more, just follow this link:  
Sew Sampler box from Fat Quarter Shop
.   These boxes are a fantastic value. Every month the creative folks at Fat Quarter shop will fill your box with unique notions, pretty fabric, a pattern and even exclusive coupons! You may also cancel at any time, which gives you total flexibility.
Thank you, quilting friends, for stopping by the blog today.  Happy Quilting!