One of my good friends asked me to make her some mug rugs.  She was looking for a "Back to School" theme and I came across the perfect pattern!  The Colored Pencils pattern by Kristy Lea of Quiet Play is a fun and easy foundation paper piecing pattern that is just perfect for using up your precious scraps!  I am a HUGE fan of Kristy's patterns.  She totally gets the need for fun and contemporary patterns.  She even has quite a few modern patterns as well!  At the time I made this project, her Colored Pencils pattern was free.    Let me show you all about the Colored Pencils Mug Rug that I made for my friend Janelle!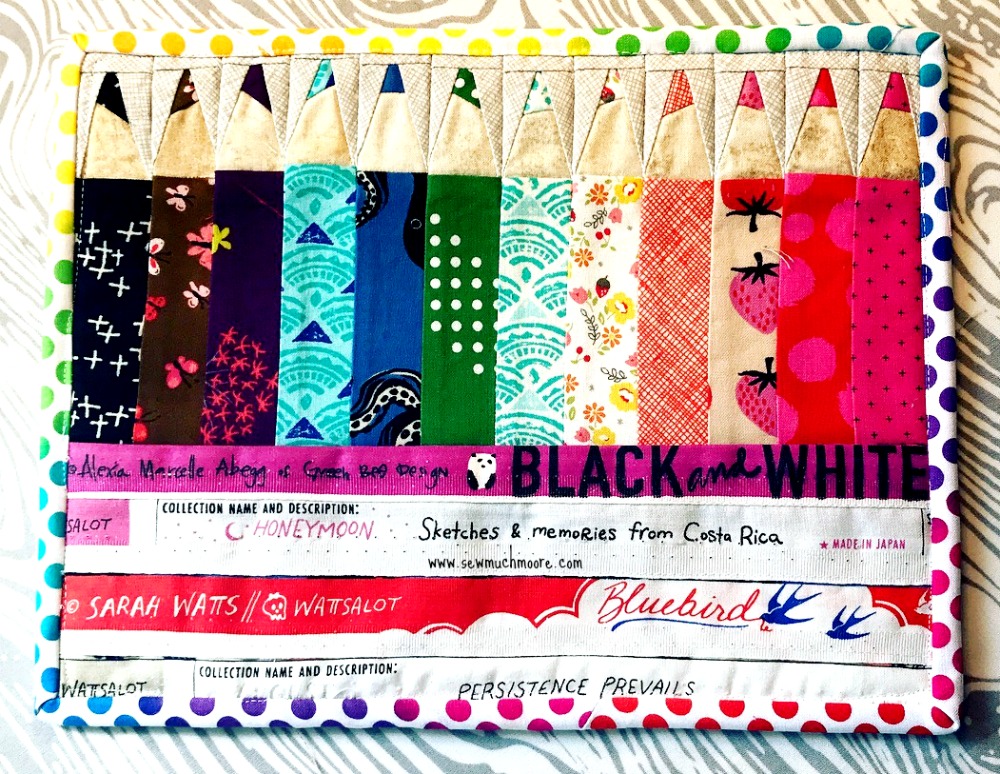 This post contains affiliate links for your convenience. ? Read my full disclosure policy here.
Colored Pencil Mug Rug – Materials List
Rainbow assortment of fabric scraps
Background fabric
Fabric for "pencil lead"
Colored Pencil Mug Rug – supply List
Colored Pencil Mug Rug – choosing the scraps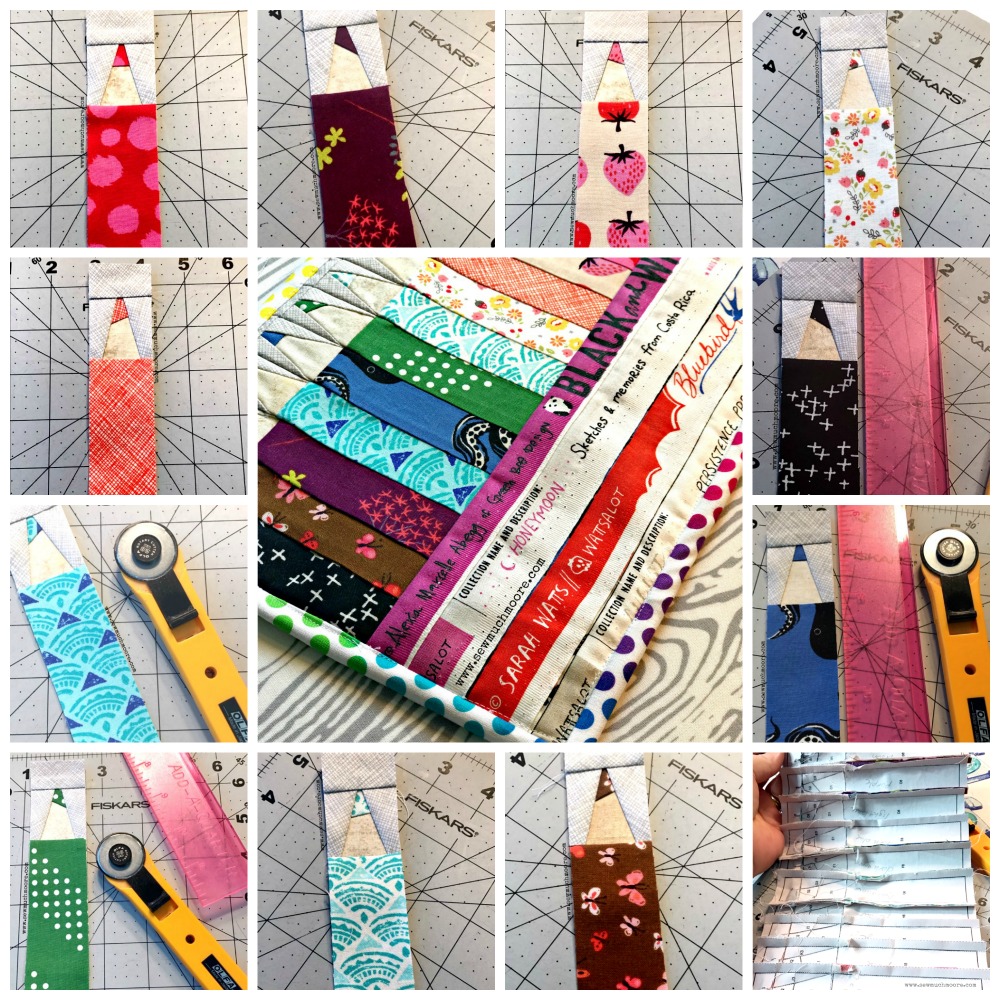 If you have been quilting for a little while, it does not take much time to start accumulating scraps of fabric.  I love the fabrics that I buy and tend to keep many of the scraps that are generated with my various projects.  This project was fun to make because the scraps reminded me of all the past project I originally made!  Using some selvage edges, I added to the pattern along the bottom of the mug rug.  I think that really "MADE" the mug rug!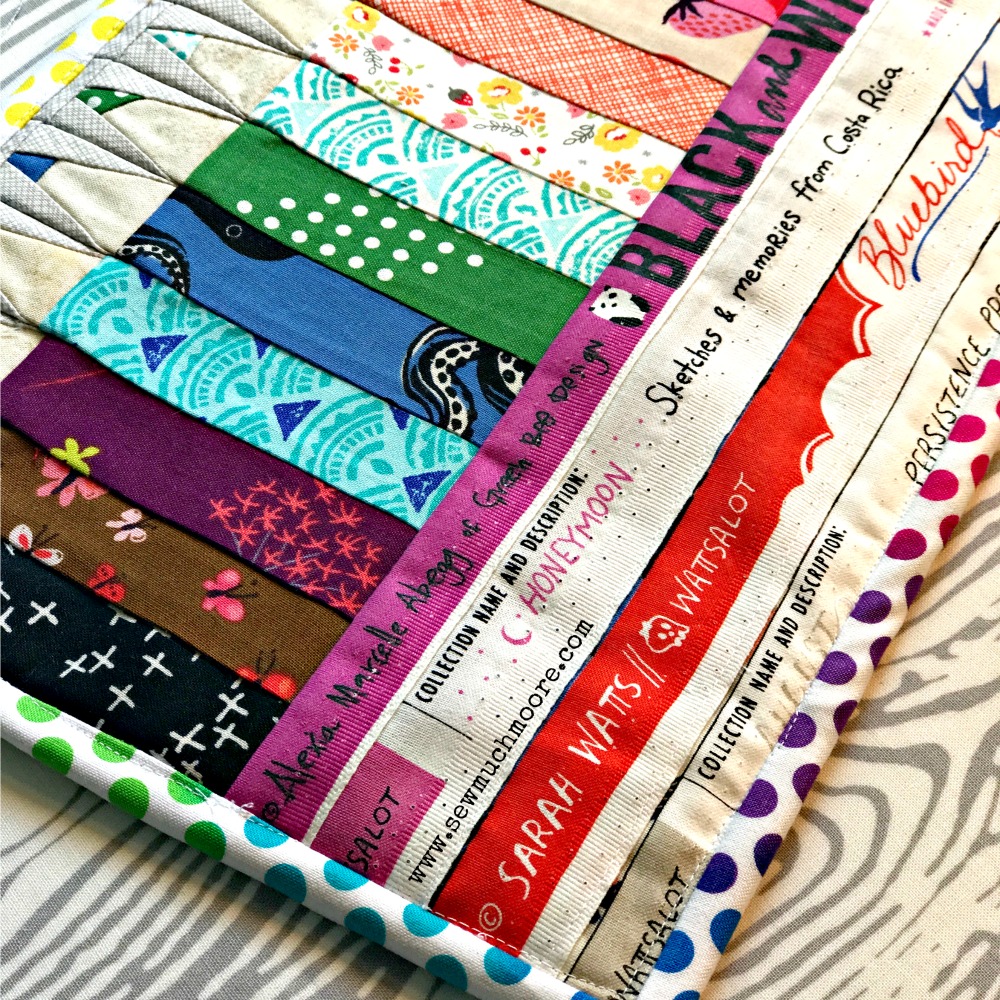 I highly recommend you try this pattern.  It is super fun and easy.  If you need some help with foundation paper piecing, I recommend you take this online course by Carol Doak.  She is an excellent virtual instructor!  I finished this project off with some leftover binding from a previous project.  I didn't cut into any new fabric to make this fun Mug Rug!  My friend Janelle loved her new Mug Rug!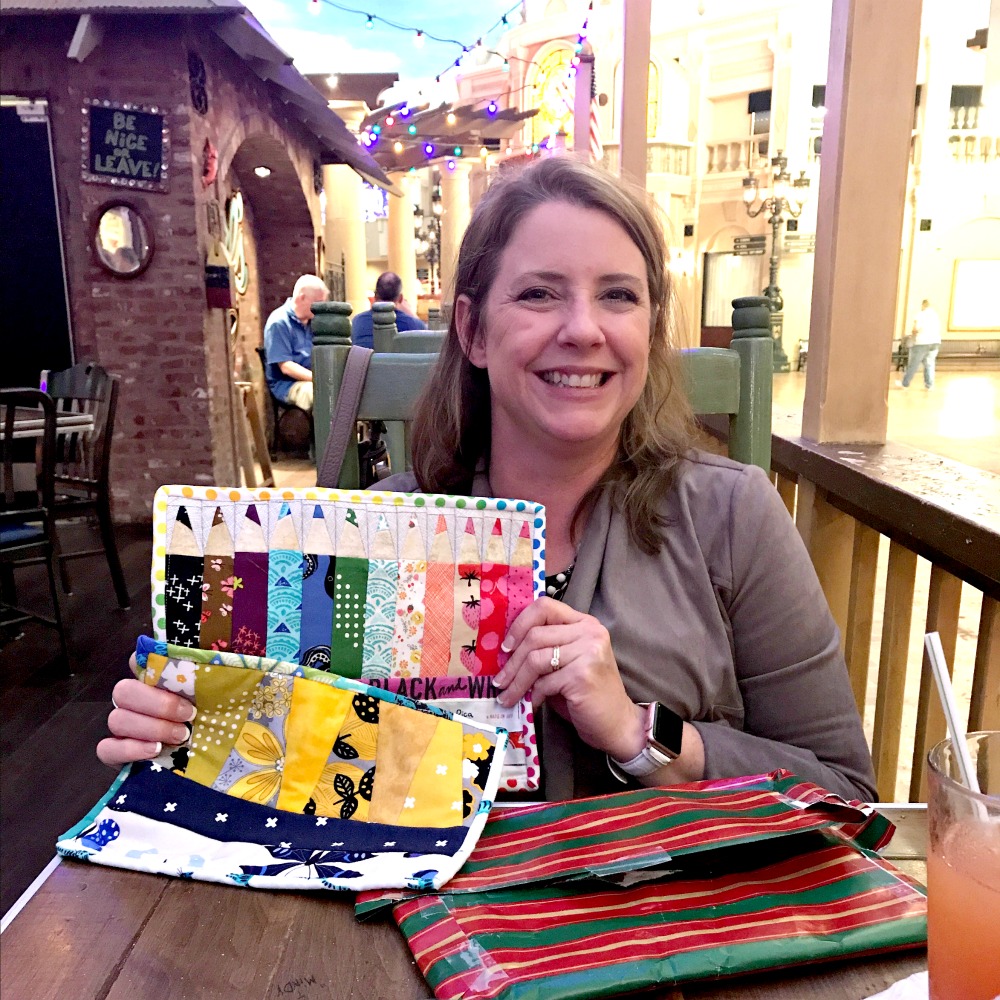 I had a hard time remembering all the names of the fabric that I used in this mug rug.  If you recognize one and know the name of it – please leave me a comment below!
Happy Stitching!