Quilt Block Club September 2023
Hey there, folks! Welcome to the September 2023 edition of the Quilt Block Club. We've got a fantastic lineup waiting just for you—fresh patterns, exclusive video courses, generous sponsors, and an exciting guest interview. Plus, we've got some Clubhouse shares that you absolutely can't miss. Let's dive right in.
Featured Quilt Pattern + Video Course
Ready to take your quilting to the next level? This month, we're thrilled to showcase the Friendly Phantoms pattern. Whether you're a quilting newbie or a seasoned pro, we've got you covered. Our comprehensive Video Course is designed to walk you through every step. Pick your favorite pattern format!
Fabric Kits: Make It Simple, Make It Yours
Life is simpler when everything's bundled together, right? That's why we've got the Friendly Phantoms Fabric Kit for those who want a hassle-free experience. Club members, don't forget to use your exclusive coupon code.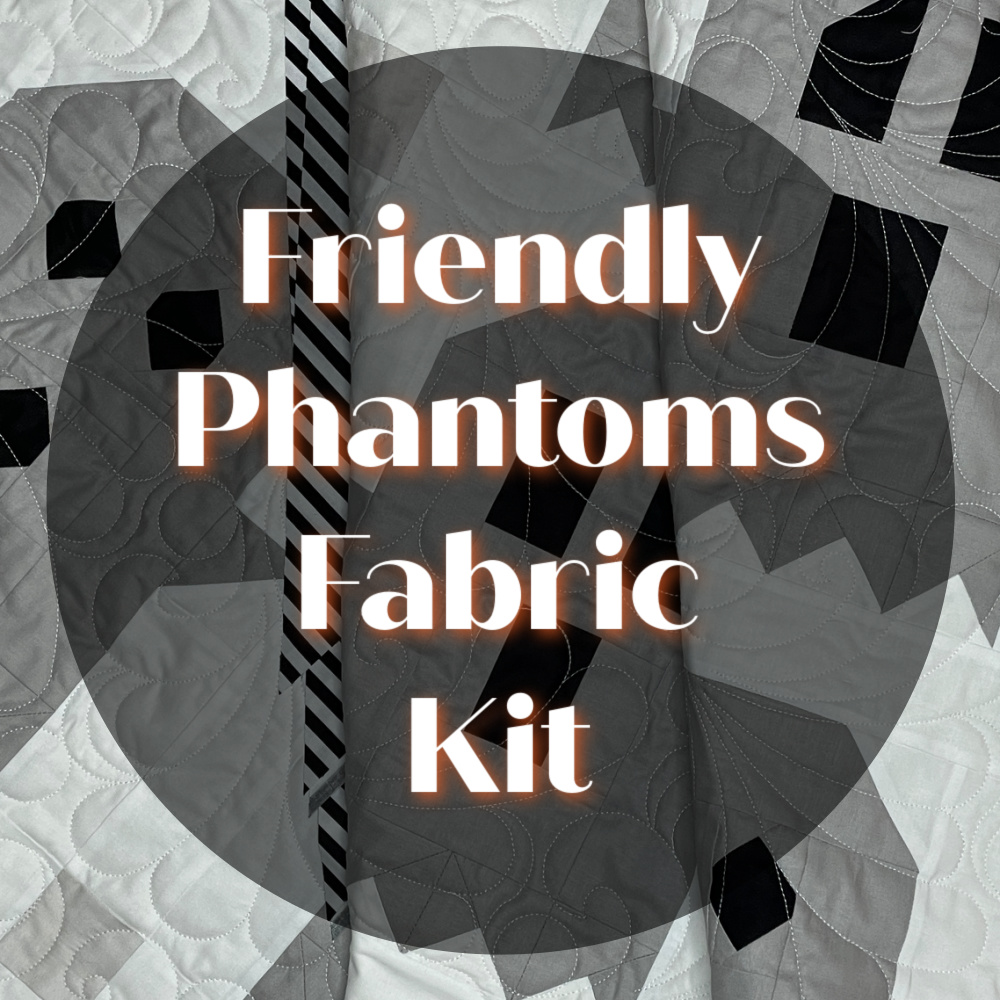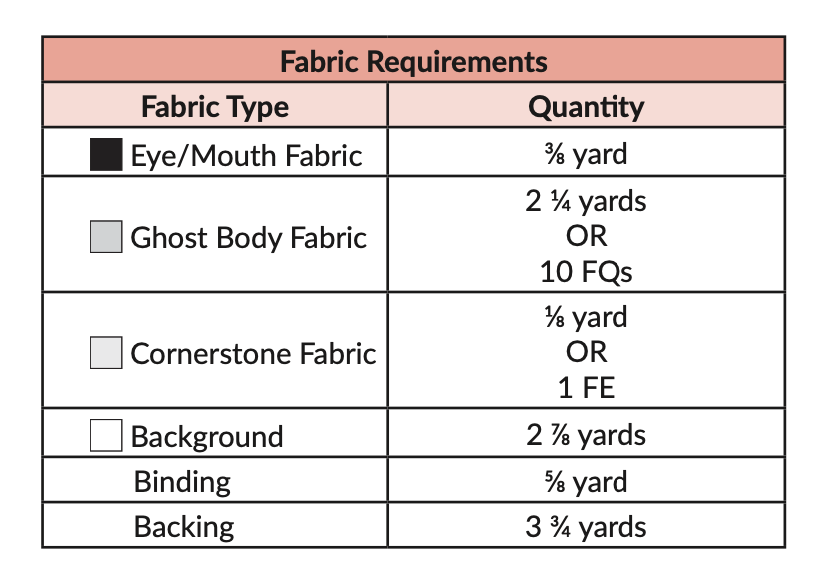 These kits include all the fabrics you need for a stunning result: a white background, silver ghosts, misty cornerstones, and that eye-catching black-and-white stripe for the binding. This kit is a showstopper.
Tools to Make Your Life Easier
Let's talk about efficiency and precision. In the video course, I'll introduce you to some of my favorite tools that will make your quilting journey smoother. Especially, the Stripology Ruler by Creative Grids is your best friend for precise cutting. I also found my Oliso Iron and Seam Roller incredibly handy throughout this project.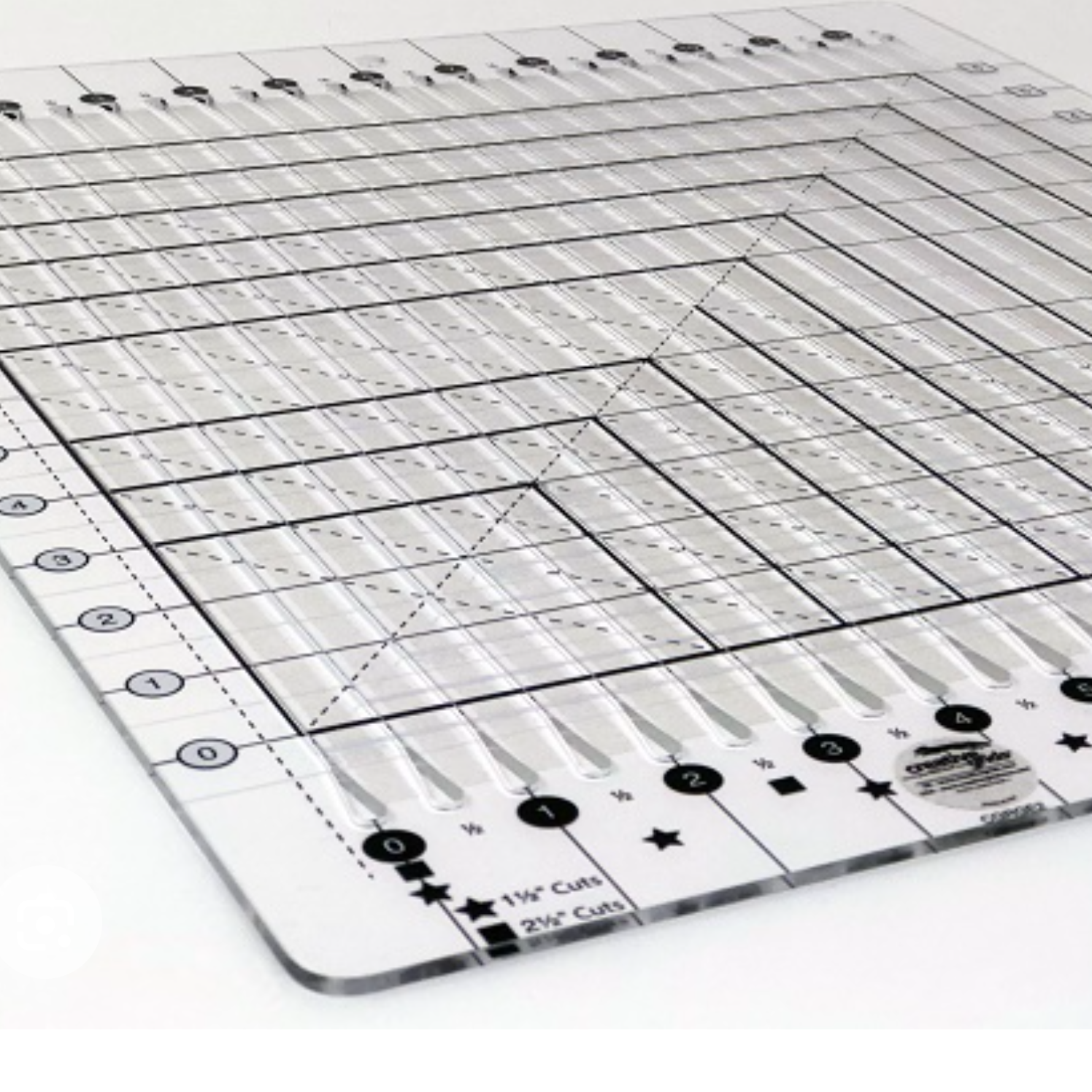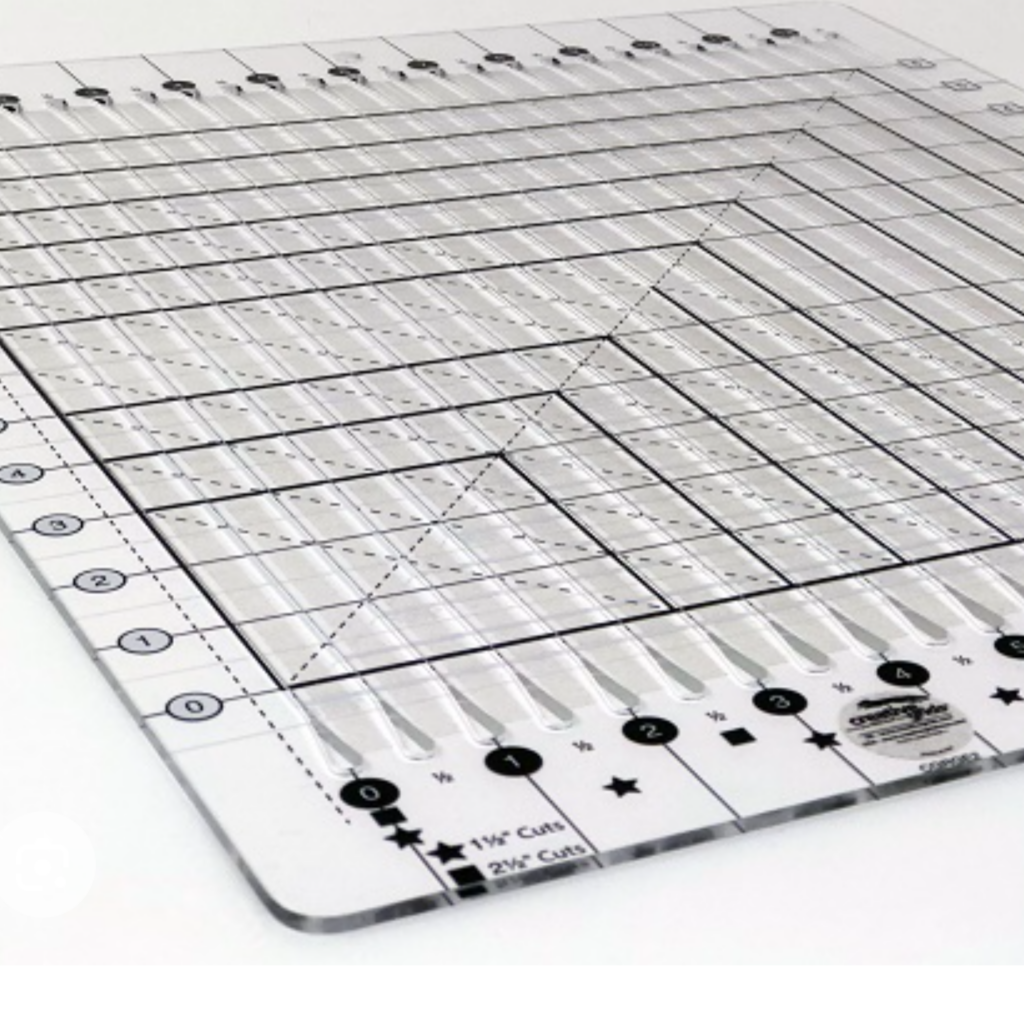 Scrappy Version: Embrace Your Uniqueness
Our fellow Quilt Block Club members got creative with a scrappy version of Friendly Phantoms. Hats off to Jeanine S., who took a unique and colorful approach to the pattern. And guess what? This pattern is fat quarter-friendly, so you can dive into your fabric stash or explore a new collection that speaks to you.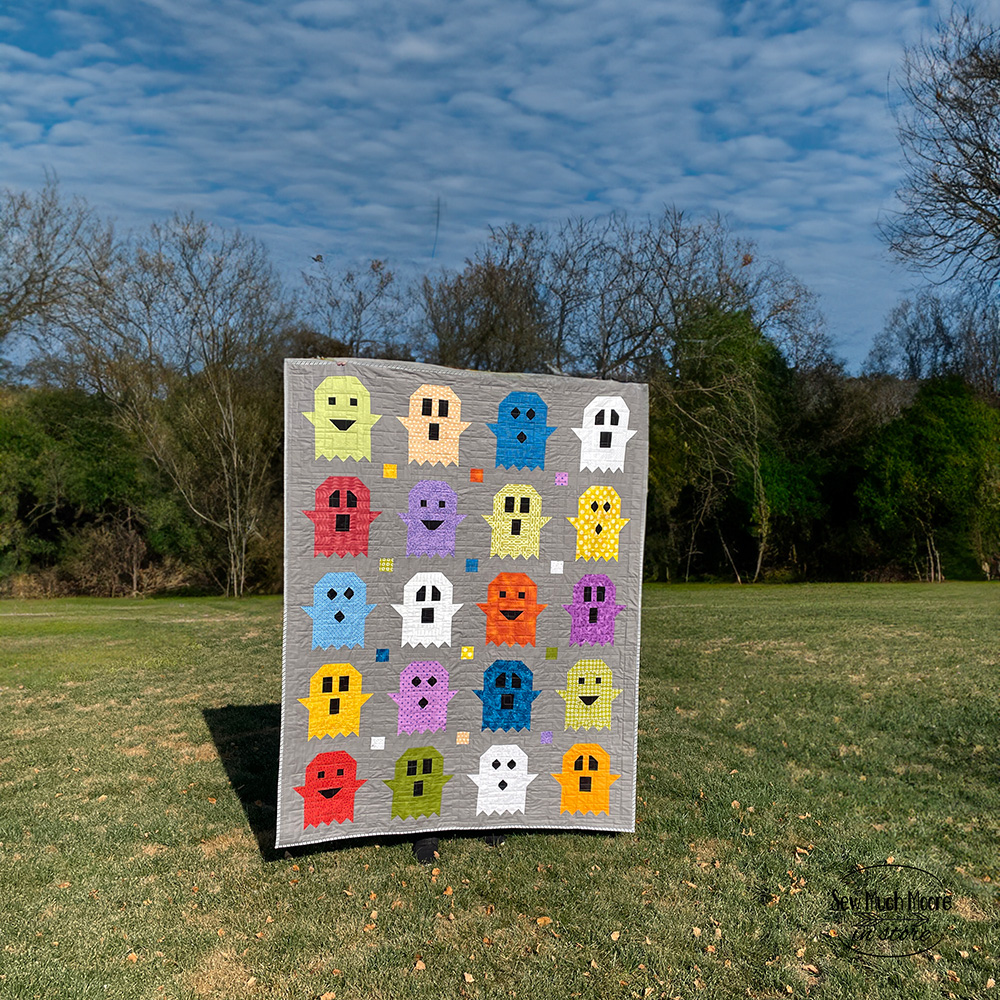 Guest Interview: Meet Tia Curtis
Don't miss our captivating interview with Tia Curtis, a seasoned pro in longarm quilting and pattern design.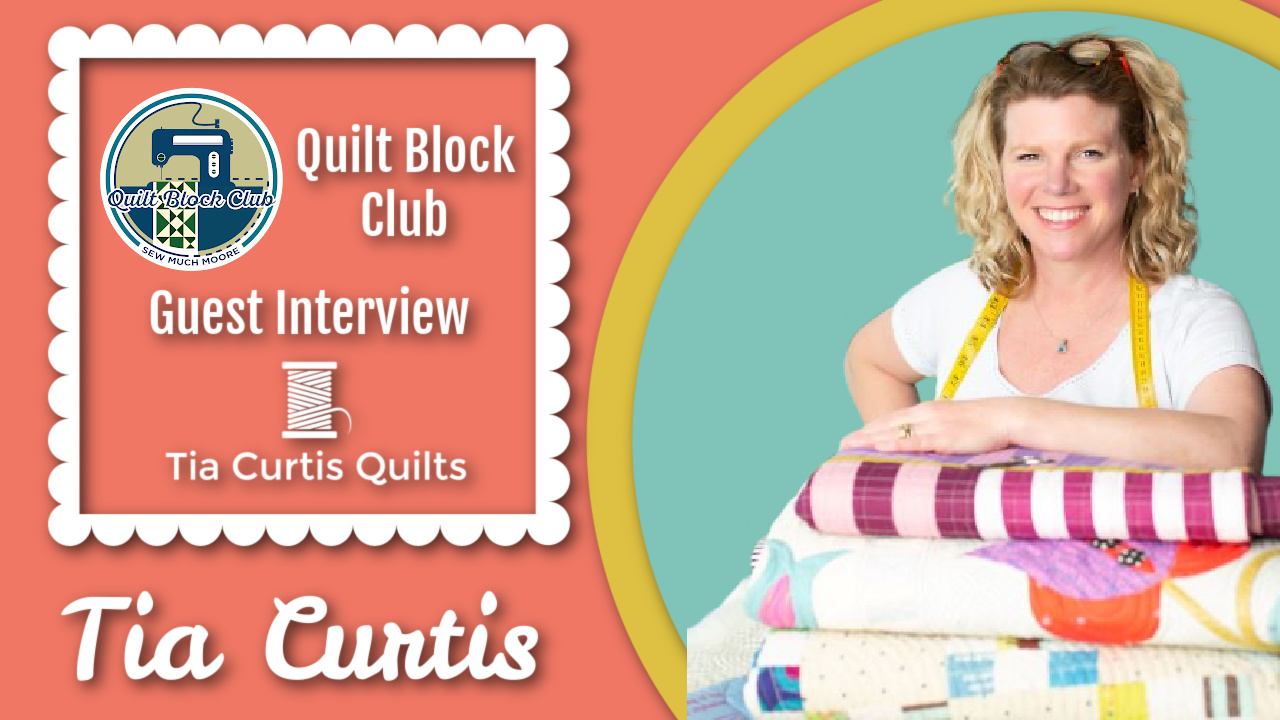 Tia is not only a professional longarm quilter and quilting instructor but also a talented quilt designer and pattern writer. She's all about modern improv with a touch of tradition. Tia even throws in some applique to make it all more exciting. If you're a Club member, you've got exclusive access to this enriching conversation.
Connect with Tia at these locations:
Spotlight: Clubhouse Shares
Jeanine S. wasn't the only one showing off this month. Our Clubhouse has been buzzing with everyone's fantastic takes on the Friendly Phantoms pattern. Share your versions; we absolutely love seeing your creative twists!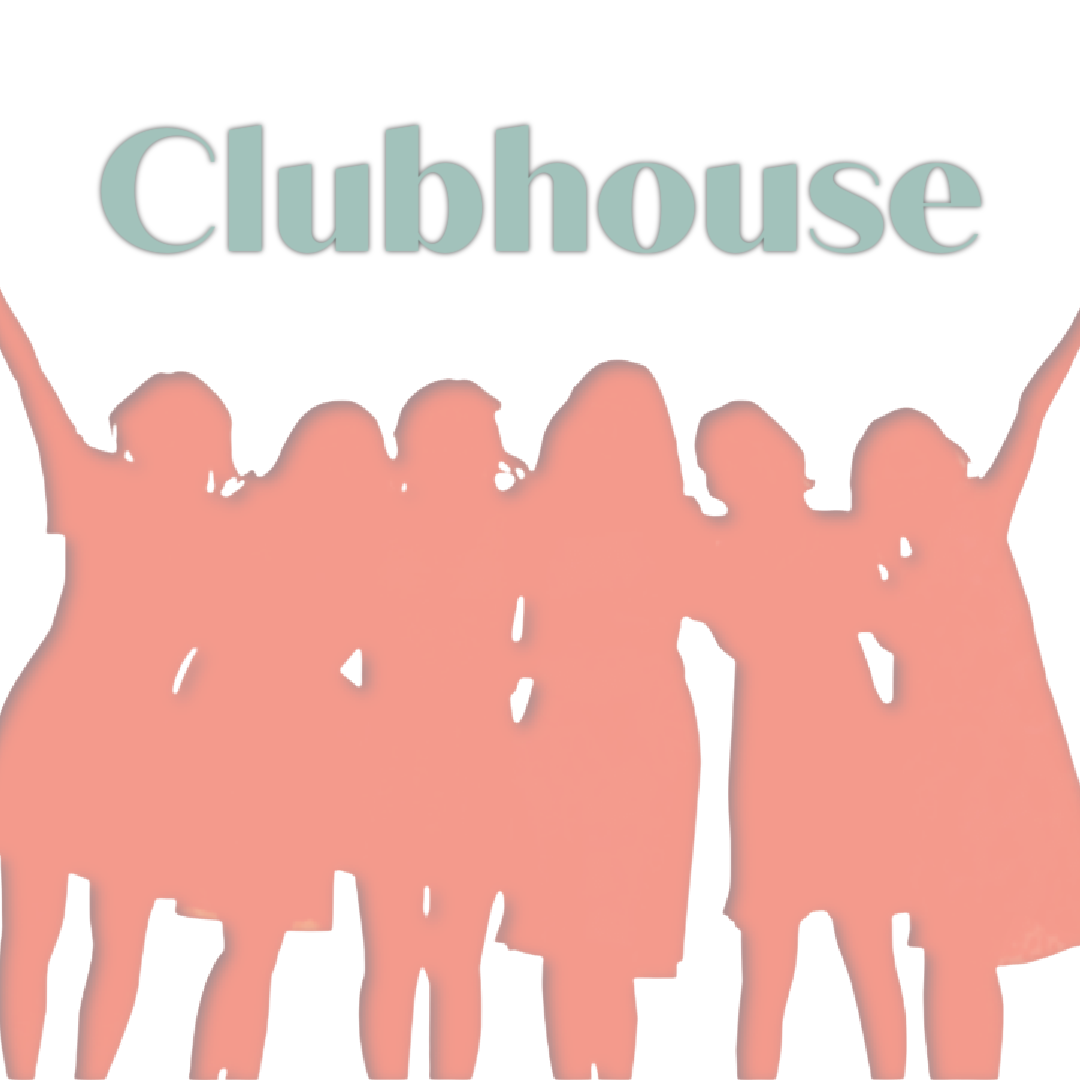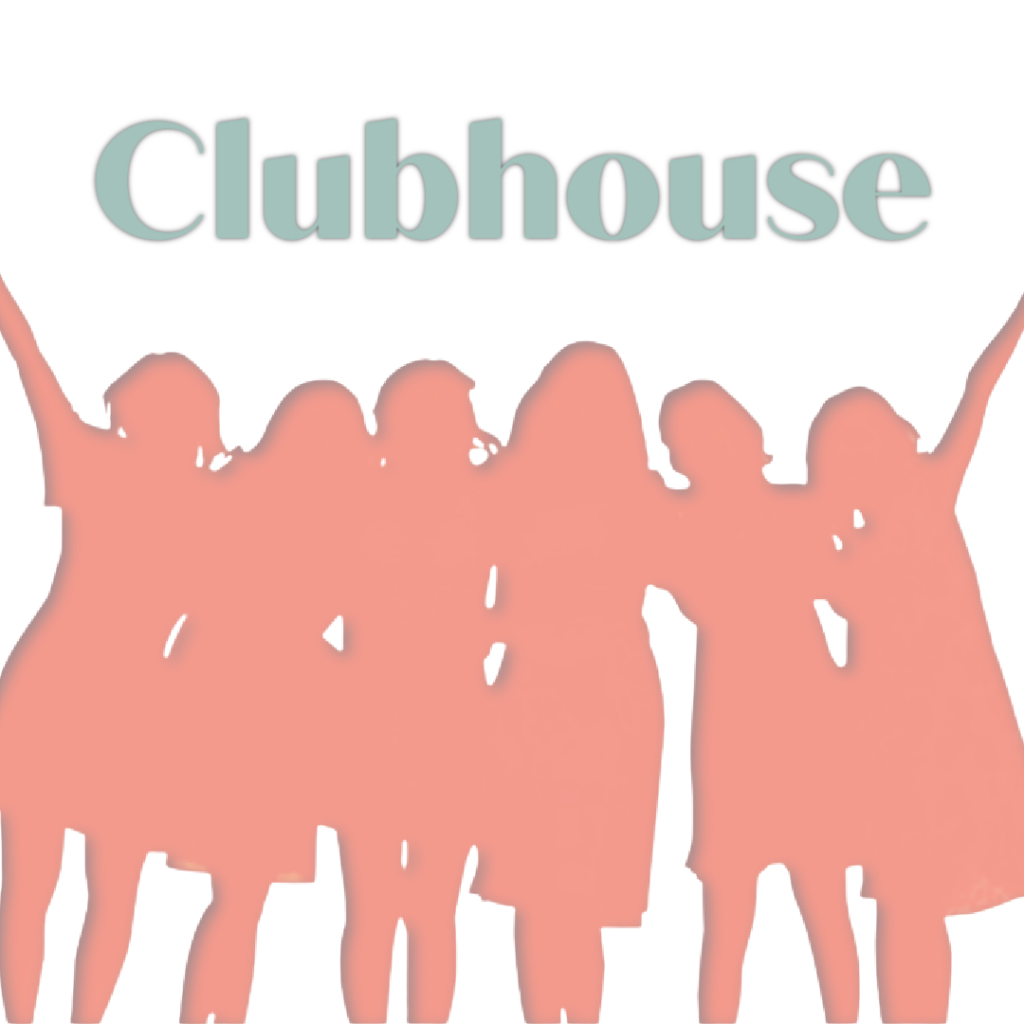 A big shoutout to our sponsor this month, Bessie Pearl Binding Company. They offer top-notch, pre-made bias binding that adds a professional touch to your projects. At Bessie Pearl, they offer pre-made bias quilt binding and bias tape made from high-quality fabrics to provide the perfect finishing touch for your handmade quilts, garments, or other handcrafts. Bessie Pearl bindings help you finish your project faster and easier so you can move on to the next one! All bindings are handmade in NC. We love that!
Check out their offerings right here.
More info can be found here:
Website: www.bessiepearlbindingco.com
Online Shop: https://bessiepearlbindingco.com/collections/best-sellers
Bessie Pearl Instagram: https://www.instagram.com/bessiepearl
Get Involved
The Quilt Block Club is more than just a quilting space. It's where you can share, learn, win prizes, and hear from some of the industry's finest. If you haven't joined us yet, hop on our waitlist and be the first to know when our doors open again.
So there you have it—the September rundown. Whether you're quilting alongside us or soaking up inspiration, we're thrilled you're here. Until next month, keep those creative juices flowing!