Quilt Block Club – May 2023 Edition!
Welcome to the Quilt Block Club May 2023 Edition! The Quilt Block Club is an exclusive community for quilting enthusiasts, where members can enjoy a free Mini Quilt Pattern (Star Spangled Shield Mini Quilt) engage in Quilt-A-Longs, follow patterns, and share their creative quilting experiences. If you've ever been interested in diving into the world of quilting, this is the place to start! Join the Quilt Block Club today, and for existing members, you can log in here!
The Quilting Journey Begins: Star Spangled Shield Mini Quilt
For those stepping into the captivating realm of quilting, the Quilt Block Club serves as the perfect starting point. As a welcoming gesture, new members are treated to a free Mini Quilt Pattern – the Star Spangled Shield Mini Quilt. This delightful pattern introduces you to the art of quilting while allowing you to create a beautiful masterpiece.
Unveiling the Featured Quilt Pattern: Fractal Patchwork
The Quilt Block Club isn't just about starting small – it's about embracing challenges and expanding your quilting horizons. Each month, members gain access to a Featured Quilt Pattern along with a comprehensive Video Course. In the spotlight is the mesmerizing Fractal Patchwork Quilt Pattern. Its intricate design is a testament to the artistry of quilting, and with the Video Course, you're in for an educational and creative journey.
A Palette of Possibilities: Fractal Patchwork Fabric Kit
Crafting a quilt is not just about the pattern; it's also about the fabric that brings it to life. To aid in your creative process, the Quilt Block Club offers the Fractal Patchwork Fabric Kit. This kit includes carefully curated fabrics that perfectly complement the Fractal Patchwork Quilt Pattern. With this kit, you'll be ready to embark on a quilting adventure like no other.
Essential Notions for Precision: AccuQuilt Dies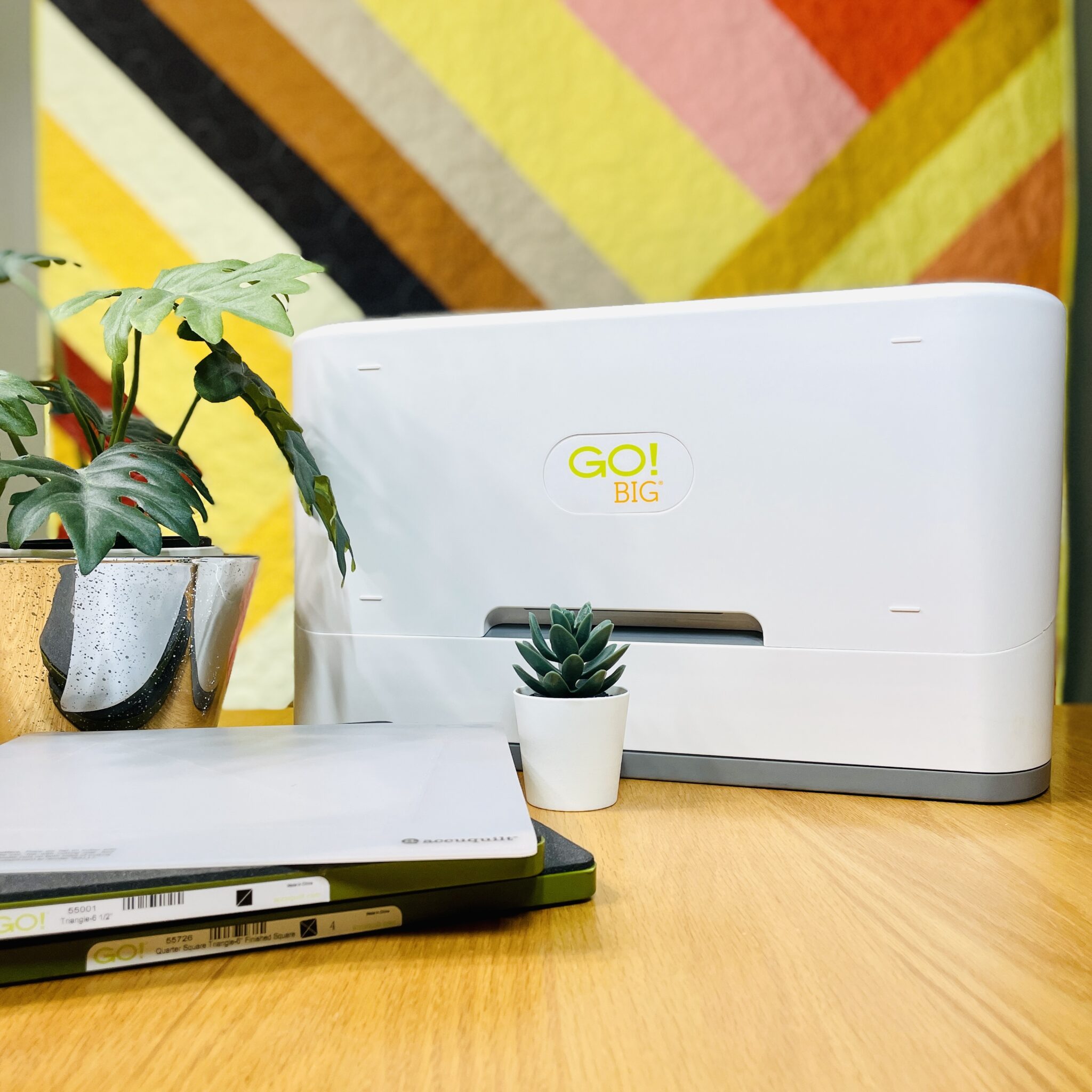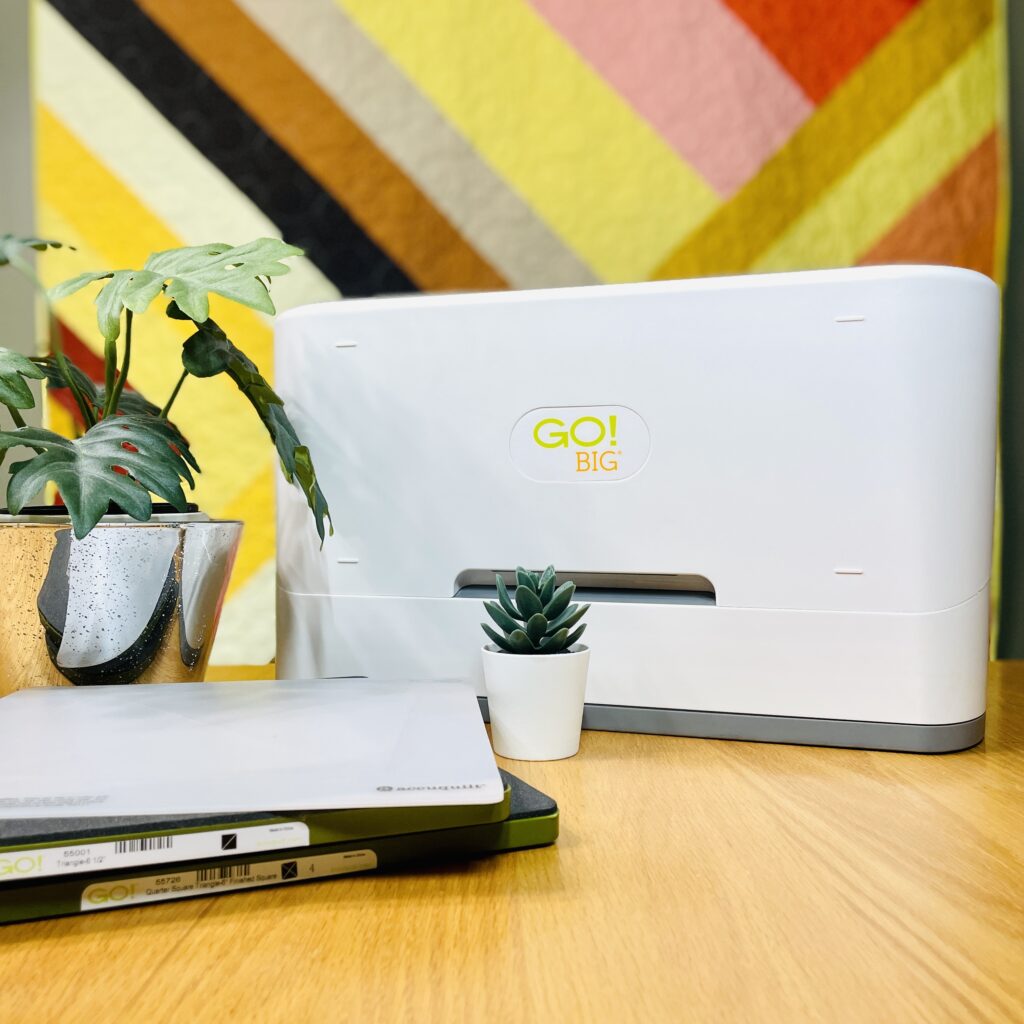 Quilting is as much about the tools as it is about the technique. The Quilt Block Club recognizes this, and to enhance your quilting experience, it recommends using the AccuQuilt Dies. The Die #55001 for 6" finished Half Square Triangles (HST) and Die #55726 for 6" finished Quarter Square Triangles (QST) are invaluable tools that ensure precision and streamline your quilting process. To learn more about the AccuQuilt dies and how they are used, be sure to check out THIS ARTICLE.
Meet the Quilting Extraordinaire: Laura Piland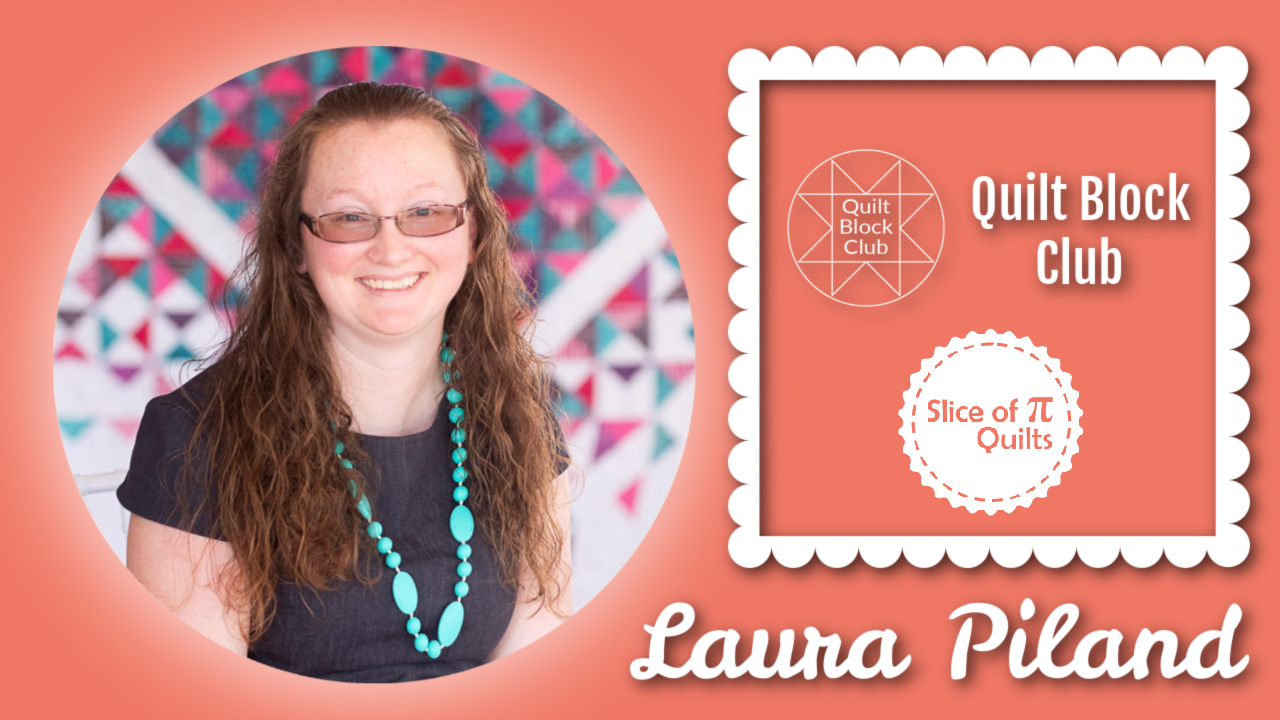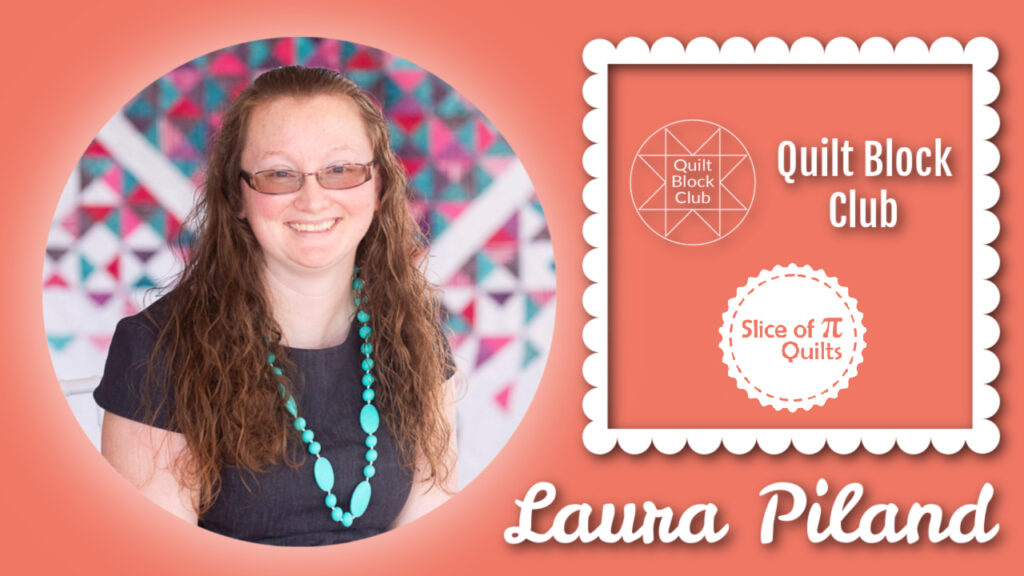 Laura Piland was our special guest for the May 2023 The Quilt Block Club.  Laura shared her passion for quilt design and even gave us a peek into her heart for teaching the youth through her outreach in the 4H club. Not only is Laura a personal friend, she is also a talented creative business owner and provides inspiration through her quilt patterns.  You can follow Laura's work on her Instagram, Facebook, Slice of Pi Shop, and all the other ways to keep in touch with Laura.
The Quilting Camaraderie: Clubhouse Shares
Quilting is a journey best shared with others who understand the thrill of creating with fabric and thread. The Quilt Block Club's Clubhouse provides a private space where members can showcase their progress, seek guidance, and celebrate their quilting triumphs. Existing members can log in and immerse themselves in the camaraderie that comes from being part of this vibrant quilty community.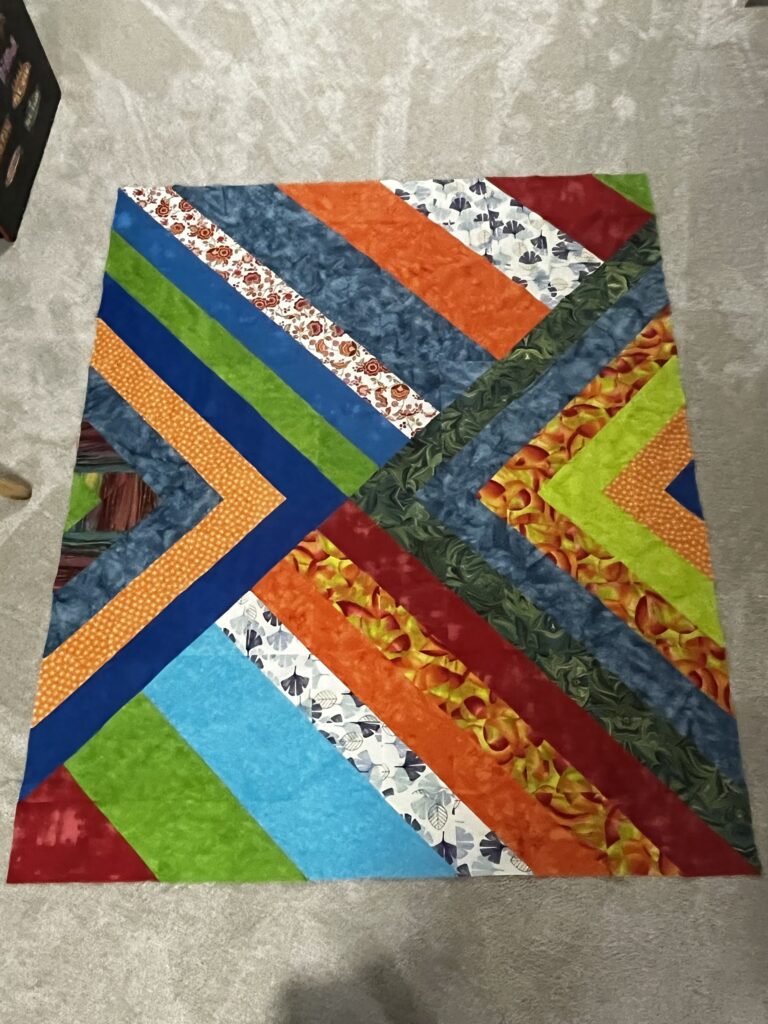 Quilt Block Club Sponsor: Sarah Thomas with Sariditty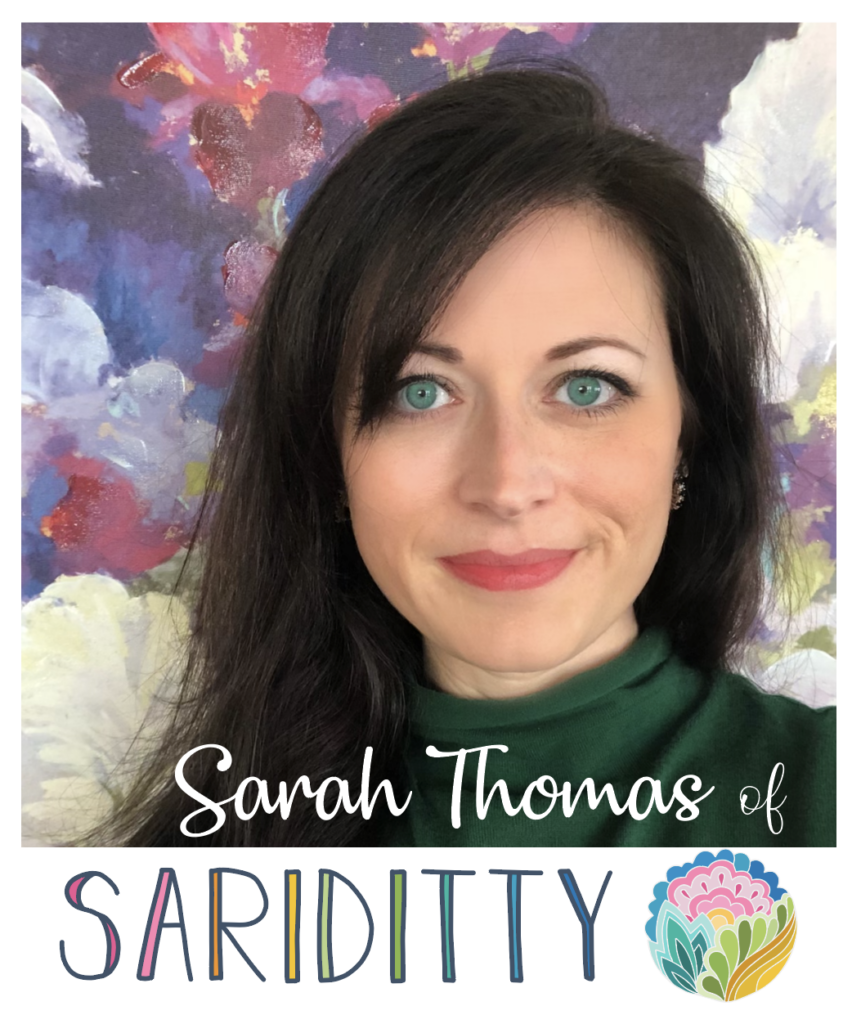 Sarah Thomas, the creative mind behind the Sariditty brand, is an innovative fabric and quilt pattern designer known for her unique and eye-catching creations. Along with designing, she also sells custom and specialty-made clappers on her Instagram account. In May, Sarah generously sponsored the quilt block club, showcasing her commitment to the crafting community. With her next fabric line in collaboration with Moda Fabrics on the horizon, be sure to follow her on Instagram to stay updated on her latest projects and offerings!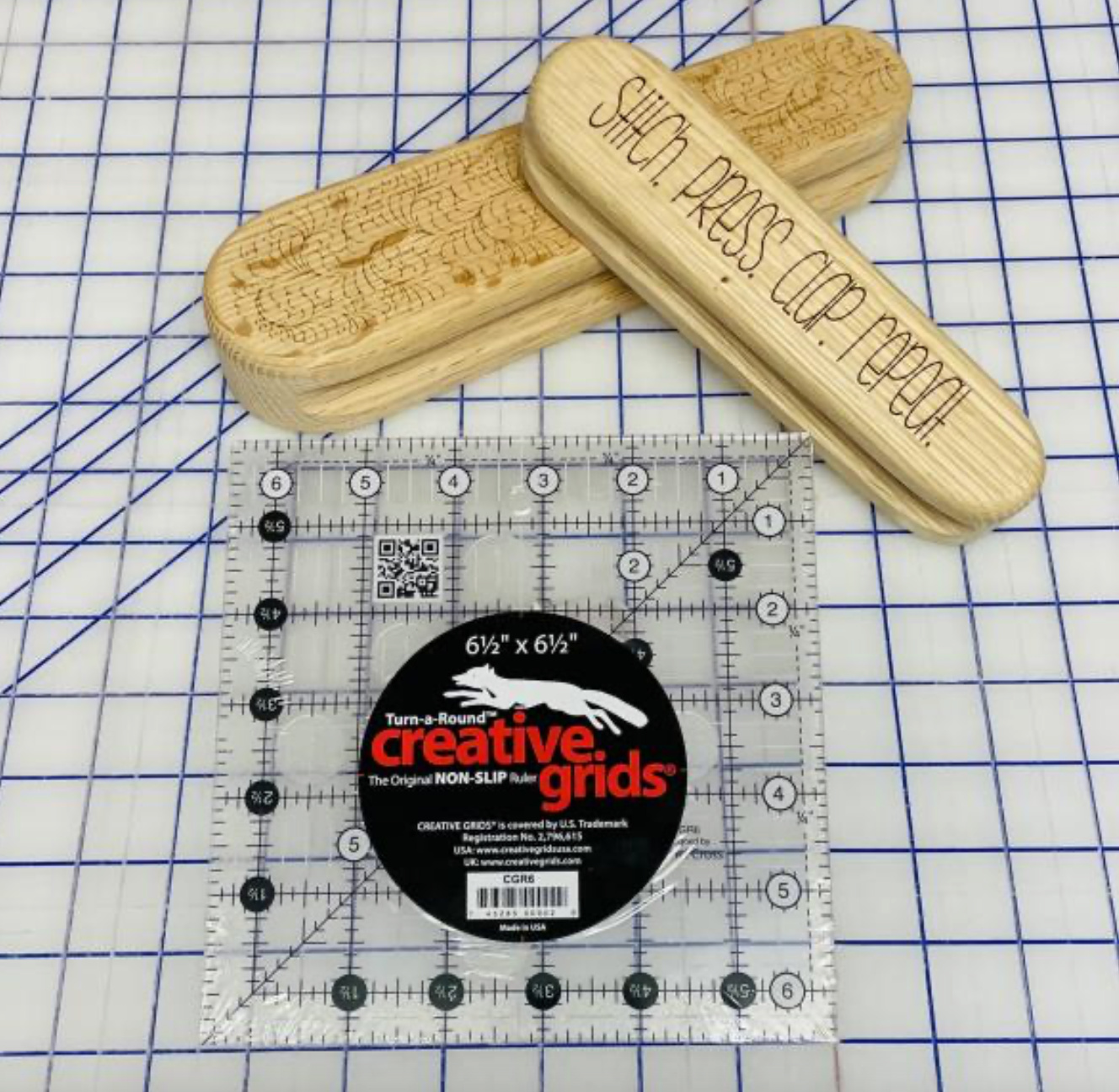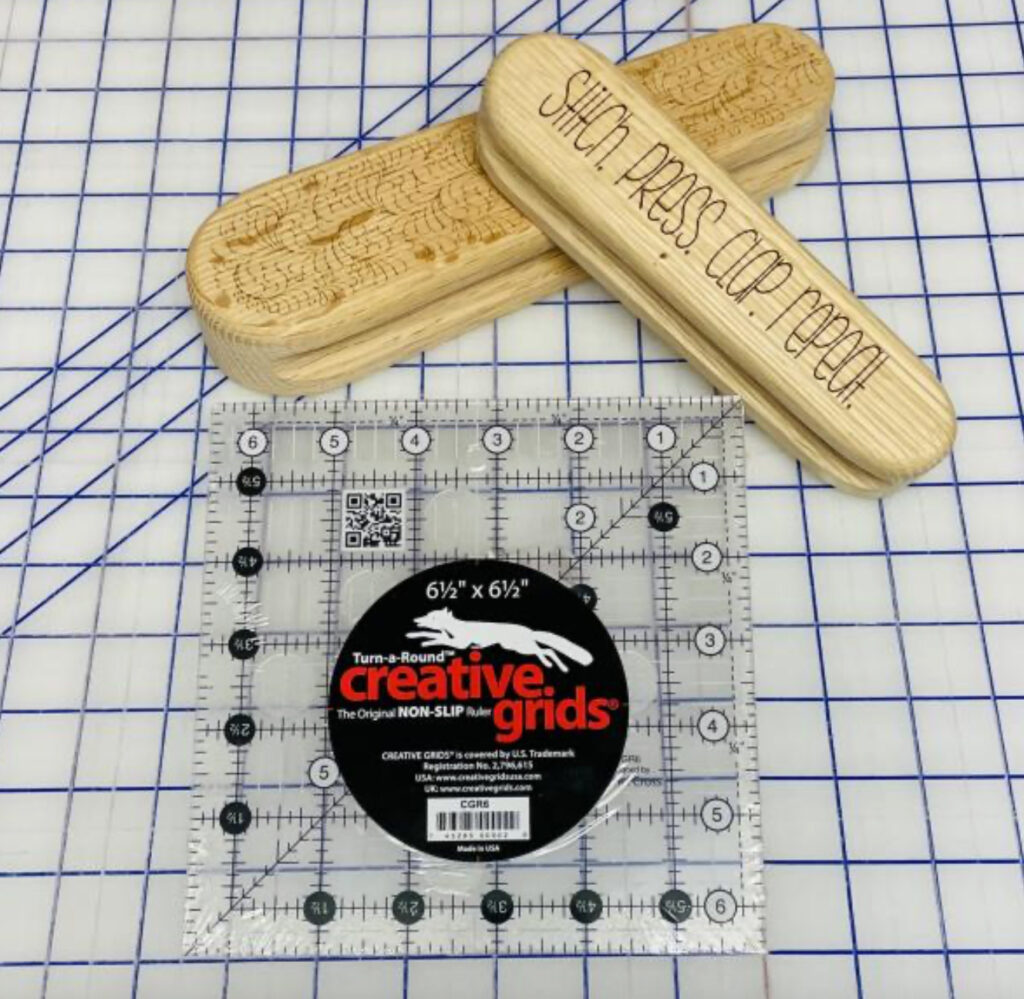 The Creative Grid Rulers are celebrated for their accuracy and creativity in design. Specifically tailored for precision, this particular size of ruler stands out as the perfect tool for crafting the Fractal Patchwork quilt pattern. Craftsmen and enthusiasts alike can rely on this ruler to create intricate designs, ensuring that each piece aligns perfectly. It's a must-have for anyone serious about quilting. You can purchase this indispensable ruler in my online shop!
Join the Club!
The Quilt Block Club beckons you to step into a world of creativity, camaraderie, and craftsmanship. Whether you're a seasoned quilter seeking fresh inspiration or a curious beginner eager to explore the world of quilting, this exclusive community has something for everyone. Join now and unlock a treasure trove of patterns, courses, fabric kits, and connections.
Let your quilting journey flourish!