In this article, we'll embark on an exciting journey of personalizing a baby quilt using the versatile Cricut Maker. Get ready to discover the exquisite Star Spangle Shield Baby Quilt pattern, which beautifully combines the timeless techniques of foundation paper piecing and simple patchwork. With a special space above the shield design, this pattern allows you to add a unique touch for that precious little one. Let's dive into the process of creating a personalized quilt using the incredible Cricut Maker.
The Star Spangled Shield Baby Quilt Pattern:
The Star Spangled Shield Baby Quilt pattern is a stunning PDF design that adds warmth and coziness to any nursery. With measurements of 40 x 53 inches, this quilt is the perfect size for snuggling and creating lasting memories.
What sets this pattern apart is the harmonious fusion of foundation paper piecing and simple patchwork techniques. Foundation paper piecing ensures meticulous and intricate designs, while the patchwork adds a touch of timeless charm. The result is a breathtaking quilt that effortlessly combines modern aesthetics with a hint of nostalgia.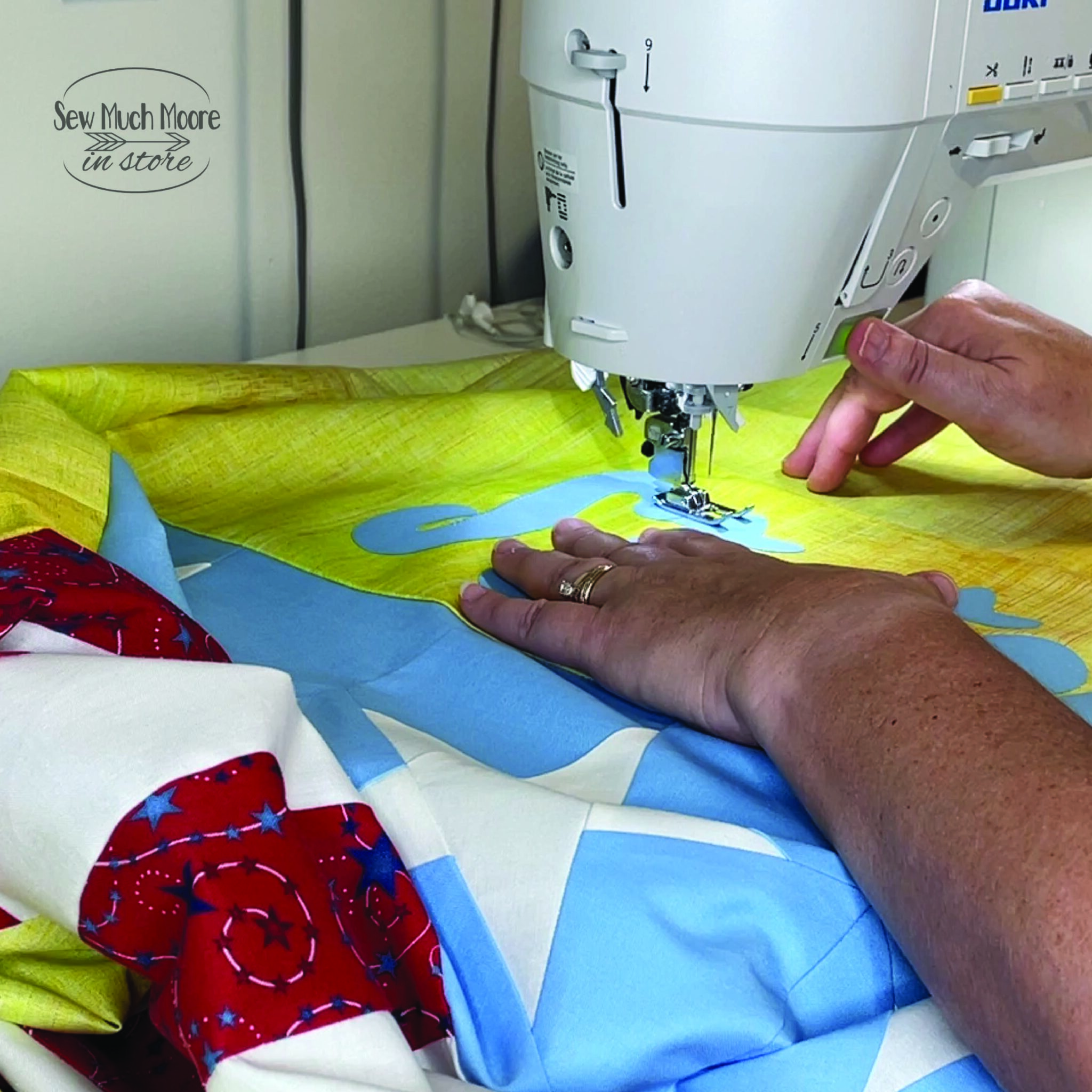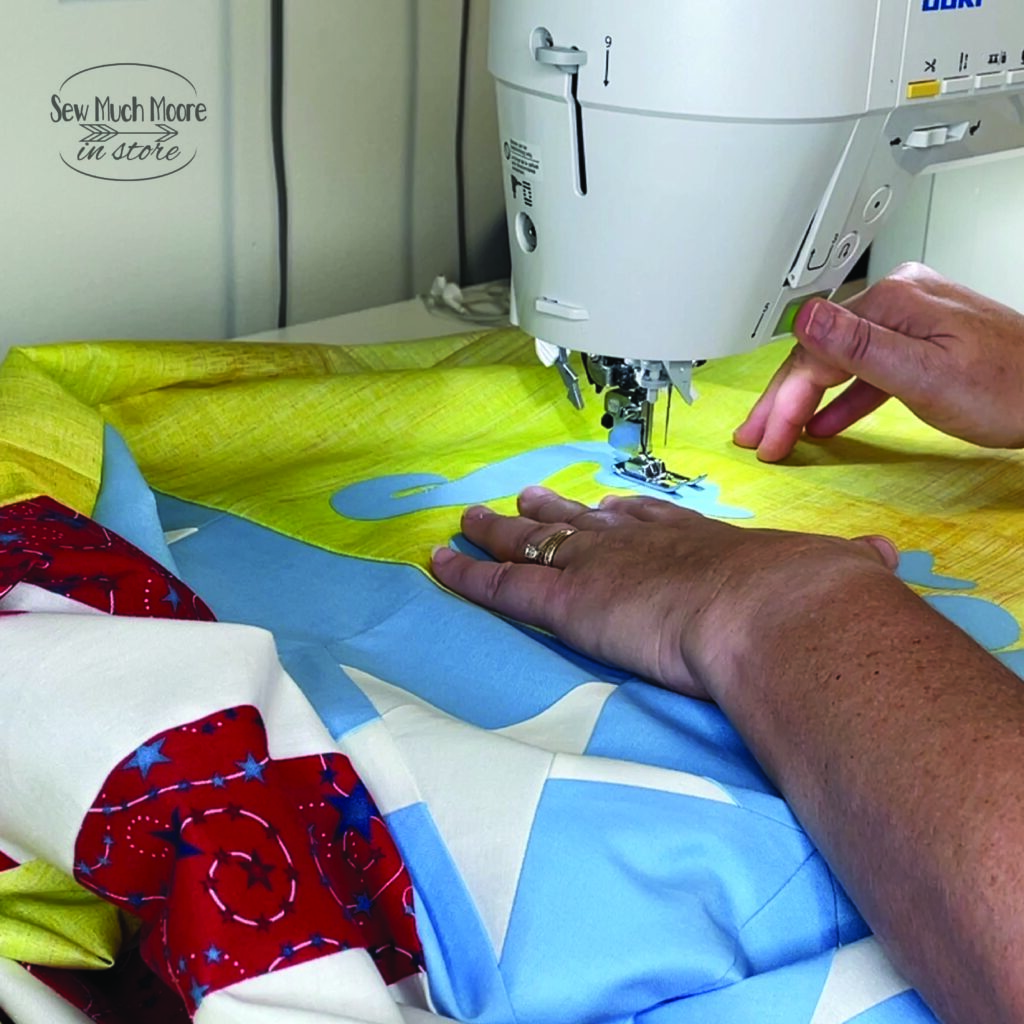 Adding Personalization to the Baby Quilt:
Now, let's explore the art of adding a personal touch to our quilts. Imagine creating a truly one-of-a-kind masterpiece for your loved one, just like I did for my cousin's adorable baby, Stetson. For this delightful endeavor,
I turned to the remarkable Cricut Maker.
Using leftover fabrics from previous quilt backings and an array of scrap solids from my stash, I thoughtfully selected colors that perfectly complemented the quilt's overall theme. The Cricut Maker became my trusty companion, providing precise cutting like no other tool in my sewing room. With this incredible machine, I effortlessly crafted the letters spelling "Stetson," turning fabric into a work of art.
To bring my vision to life, I opted for Misty Fuse—a lightweight, double-sided fusible known for its reliable bond. With parchment paper protecting both the fabric and my iron, I secured the letters onto the quilt. The result was a seamless and enchanting personalized touch.
Now, durability is of utmost importance when it comes to our beloved quilts. That's why I turned to my reliable partner, the Juki DX 4000 Q.V.P. This exceptional machine offers an extensive selection of stitches, including the exquisite blanket stitch. With this stitch, I confidently secured the letters to the quilt, adding both a decorative flair and ensuring that Stetson's name will endure wash after wash.
The Joy of Creating:
Crafting the Star Spangled Shield Baby Quilt was an absolute joy from start to finish. The process allowed me to immerse myself in creativity, resulting in a completed quilt in just two days. The combination of foundation paper piecing, simple patchwork, and the user-friendly Cricut Maker made the entire experience enjoyable and efficient.
I still need to quilt this, but that should be no problem with my Juki J-350 QVP.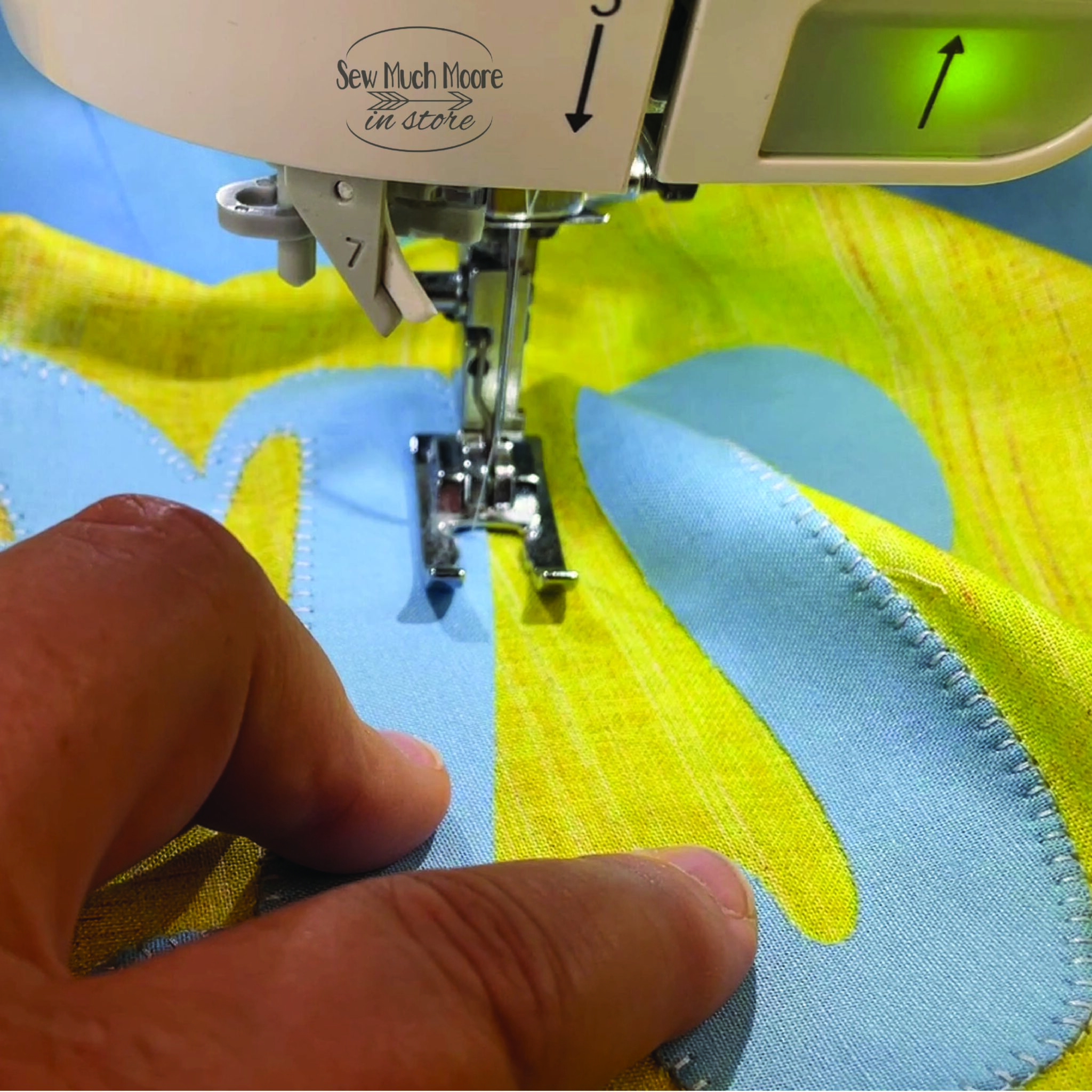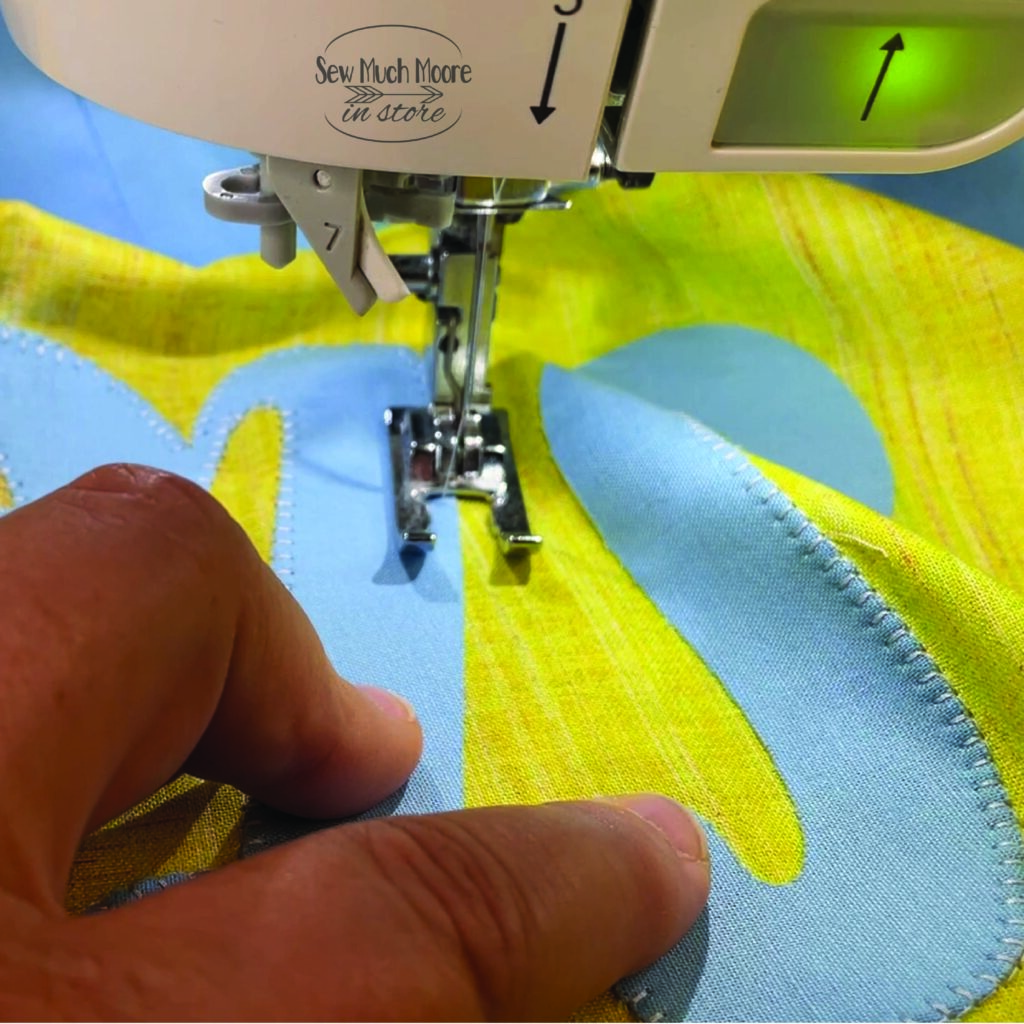 Can't wait to gift this Quilt!
Personalizing a baby quilt, using the incredible Cricut Maker, opens up endless possibilities for expressing your creativity. The Star Spangled Shield Baby Quilt pattern, with its fusion of foundation paper piecing and simple patchwork, provides the ideal canvas to add a unique touch for your little one. Whether it's their name, a special symbol, or a meaningful design, the Cricut Maker empowers you to create personalized quilts that will be treasured for a lifetime. So, embrace your creative spirit, dive into the joy of quilting, and let your imagination soar as you design a truly extraordinary baby quilt.
Watch the Video!
Be sure to watch my video where I shared the process of personalizing a Quilt for Stetson!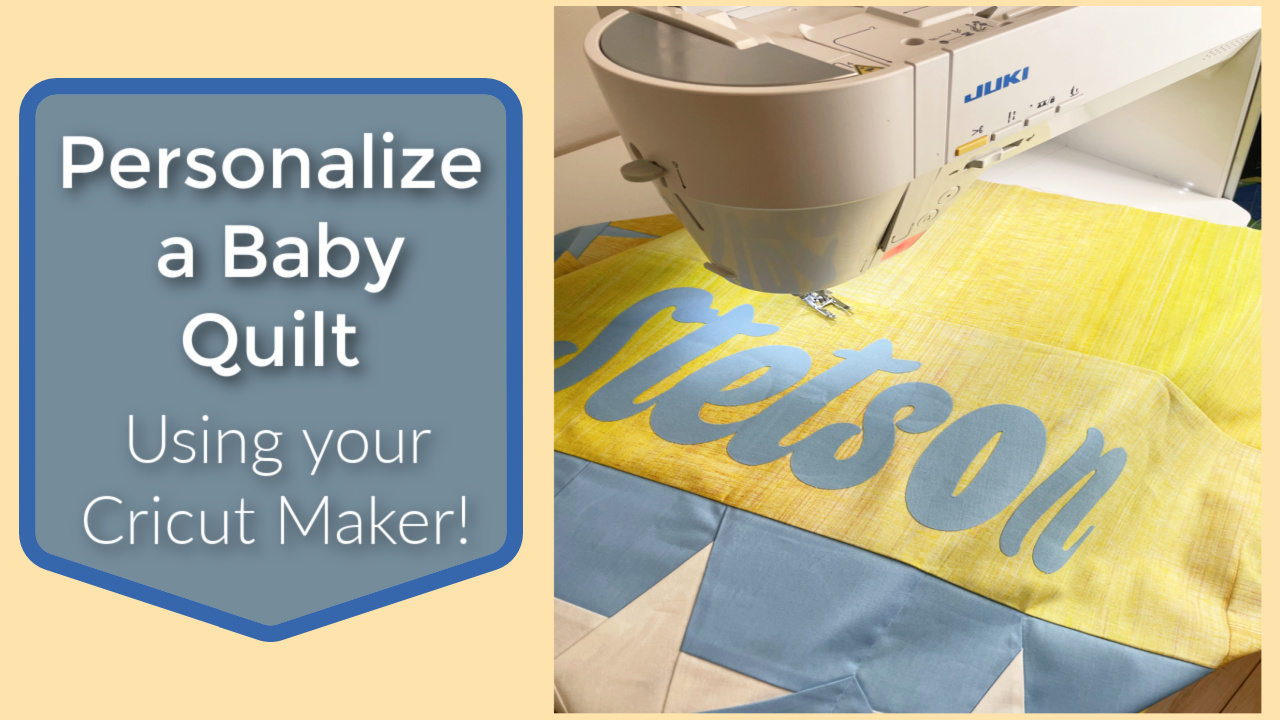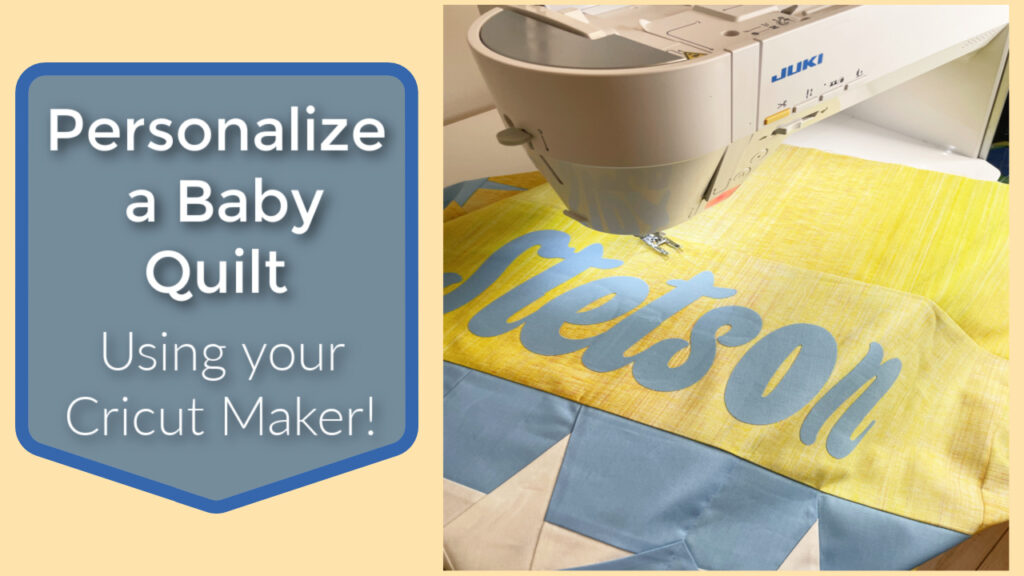 I would hear about how you personalize a baby quilt! Let us know in the comments below!