Quilt Better with Juki Quilting Rings
As a quilter, you know that free motion quilting (FMQ) can be a challenge. It requires you to move the fabric under the needle of your sewing machine. You do this to create a design or pattern. This can be especially difficult if you're working with a large quilt. Fabric can be heavy and hard to maneuver. But with Juki Quilting Rings, you can make free motion quilting easier and more precise.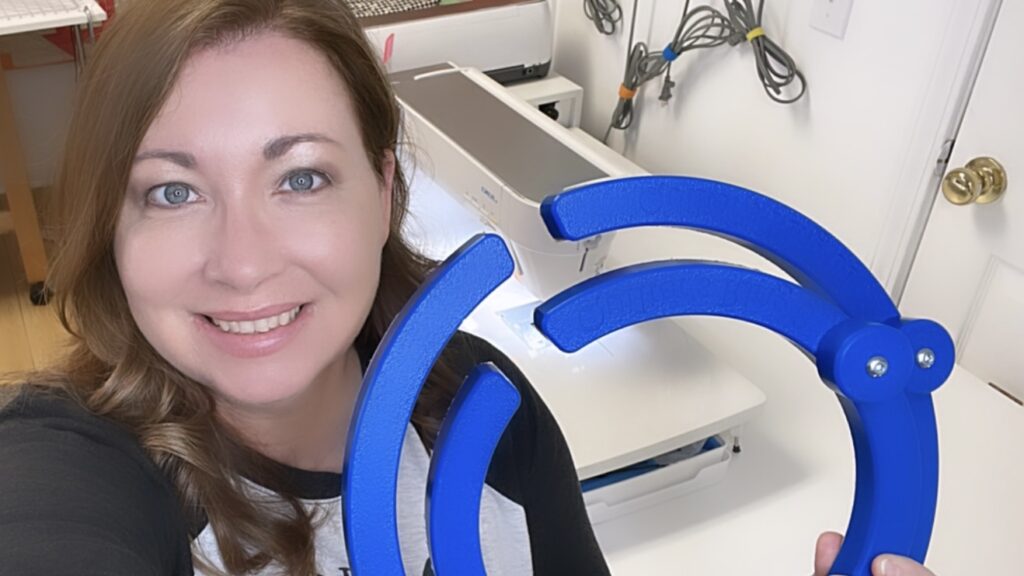 These rings are made from durable high-density polyurethane (HDPE). This provides a no-slip surface to help keep your quilt in place while you work. The rings come in a set of two. They also feature comfortable hand grip. This allows you to hold them securely and comfortably, while keeping your hands safely away from the sewing head.
Perfect for Domestic Machines
If you have a Juki DX-4000 QVP sewing machine, you have the perfect tool for free motion quilting. This machine is designed specifically for quilters. It has a large 12-inch throat and a nice extension table. This makes it easy to move your fabric around as you quilt. When you pair your machine with the Juki Quilting Rings, you have everything you need to make beautiful, professional-looking quilts.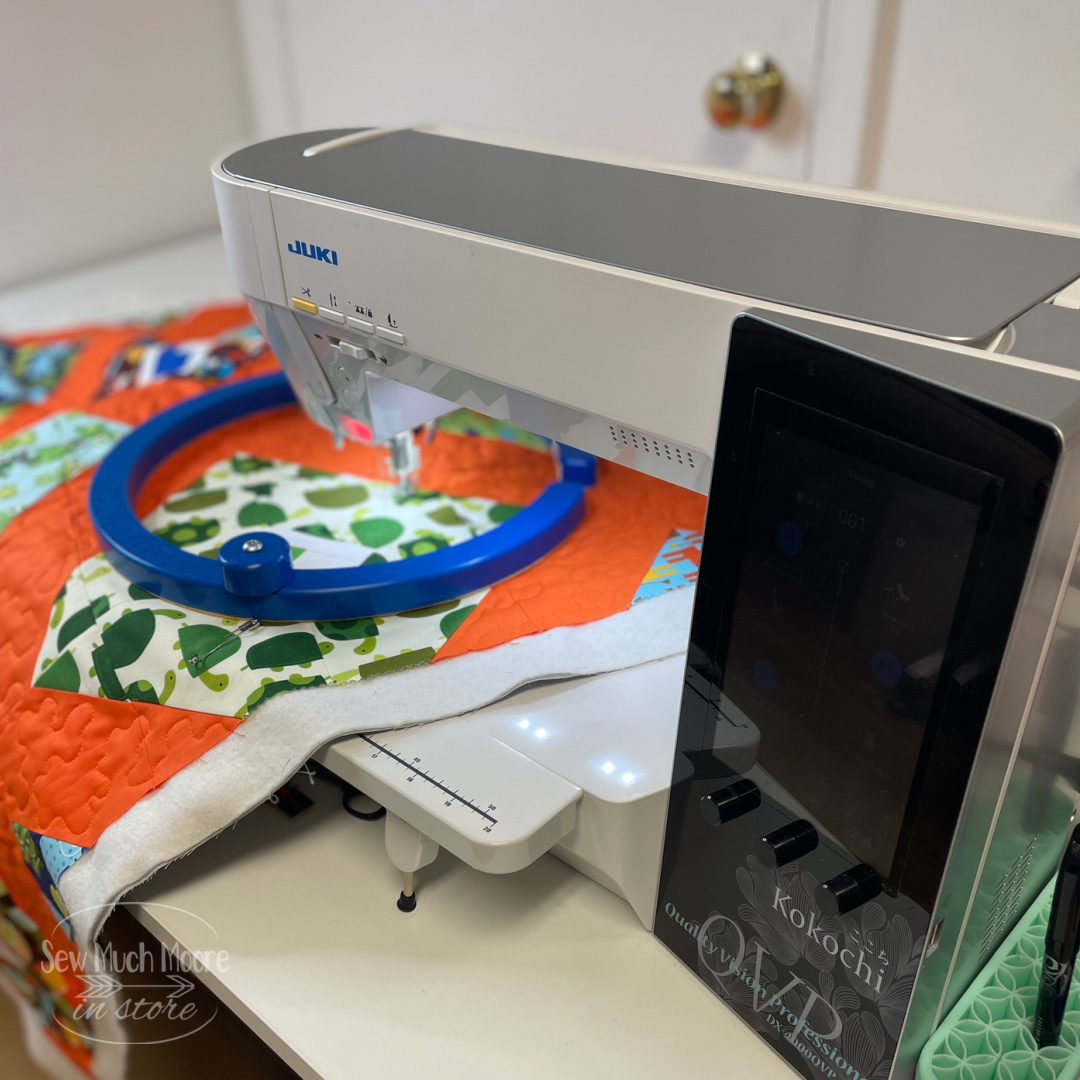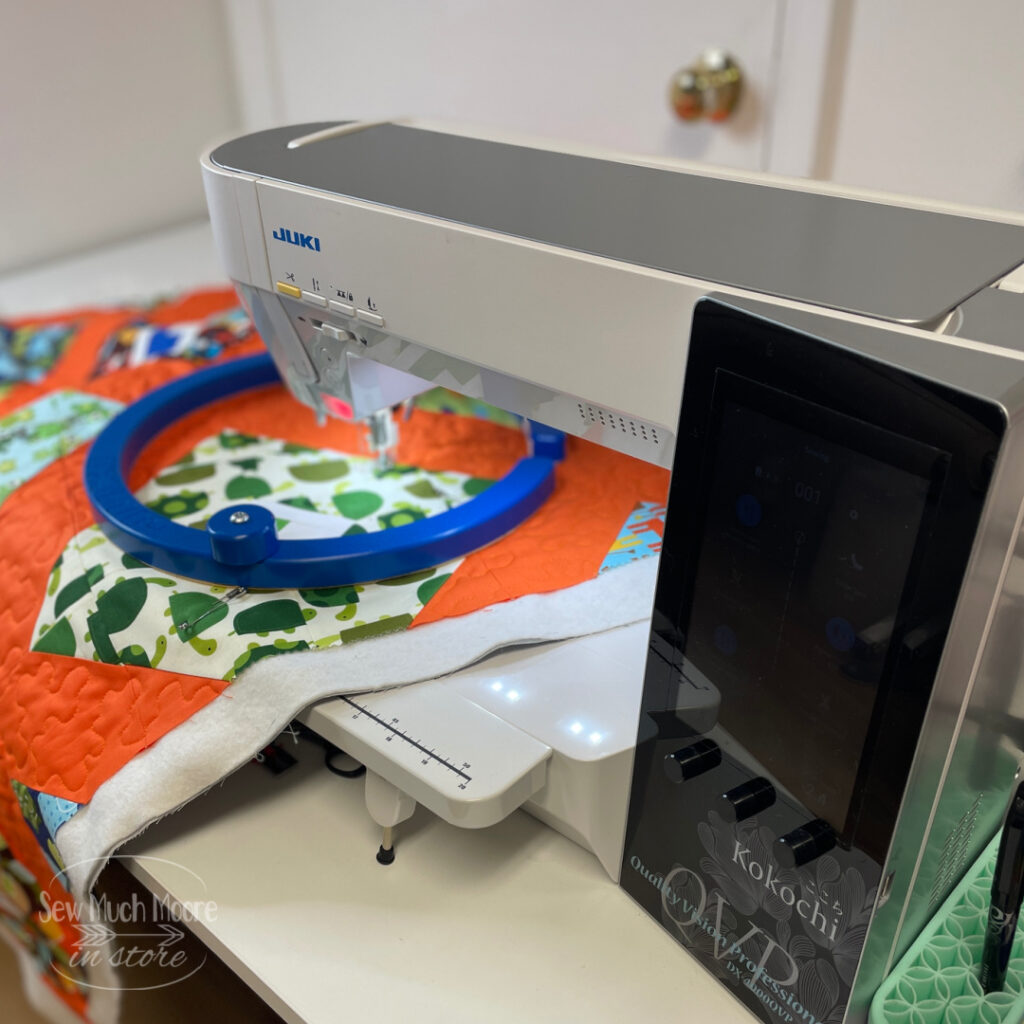 These rings are great for use with the Juki DX-4000 QVP. They also work well with other Juki sewing machines. Like the Juki J-350 QVP Miyabi. The rings had a no-slip surface and comfortable hand grips that make free motion quilting easier and more precise. The rings can help take your quilting projects to the next level.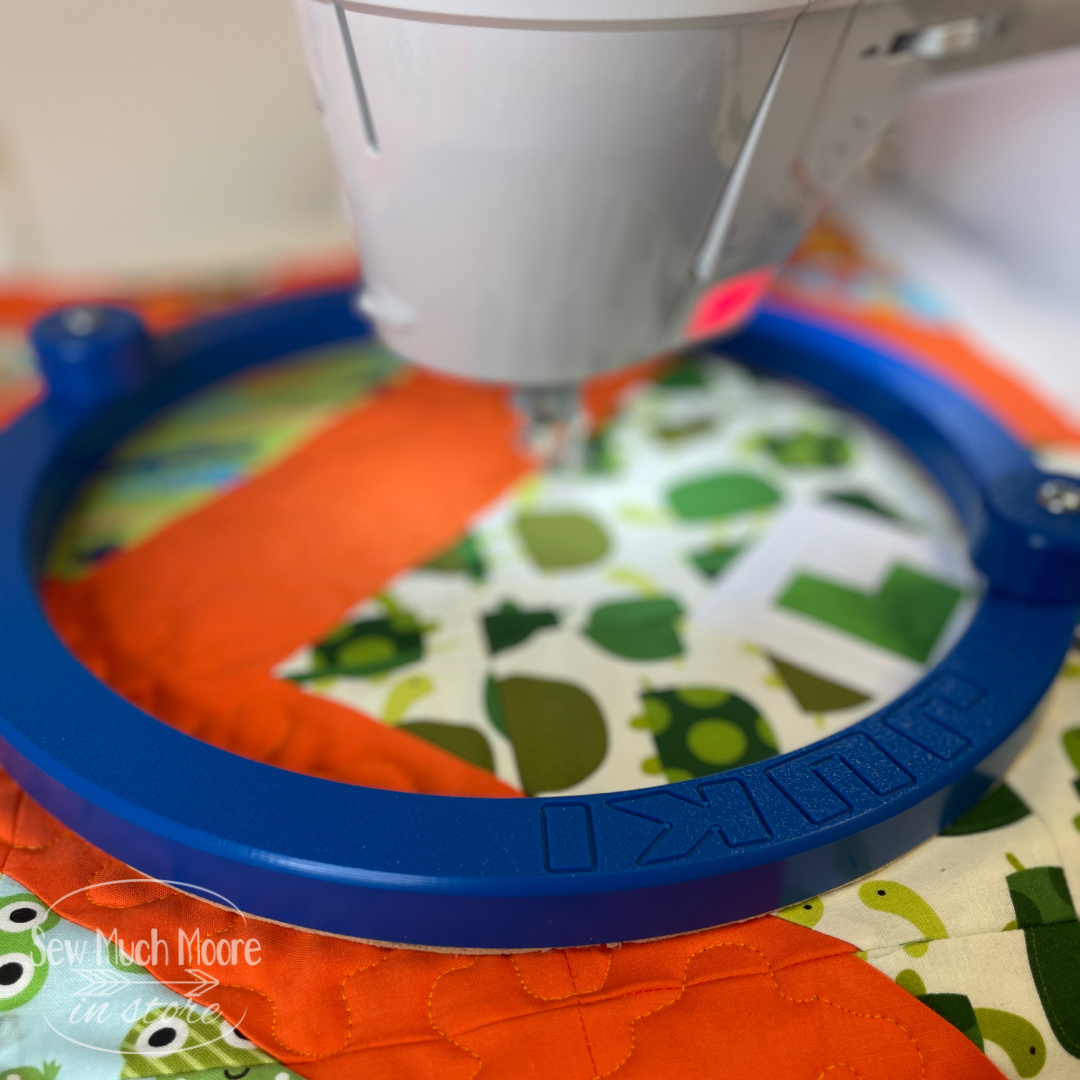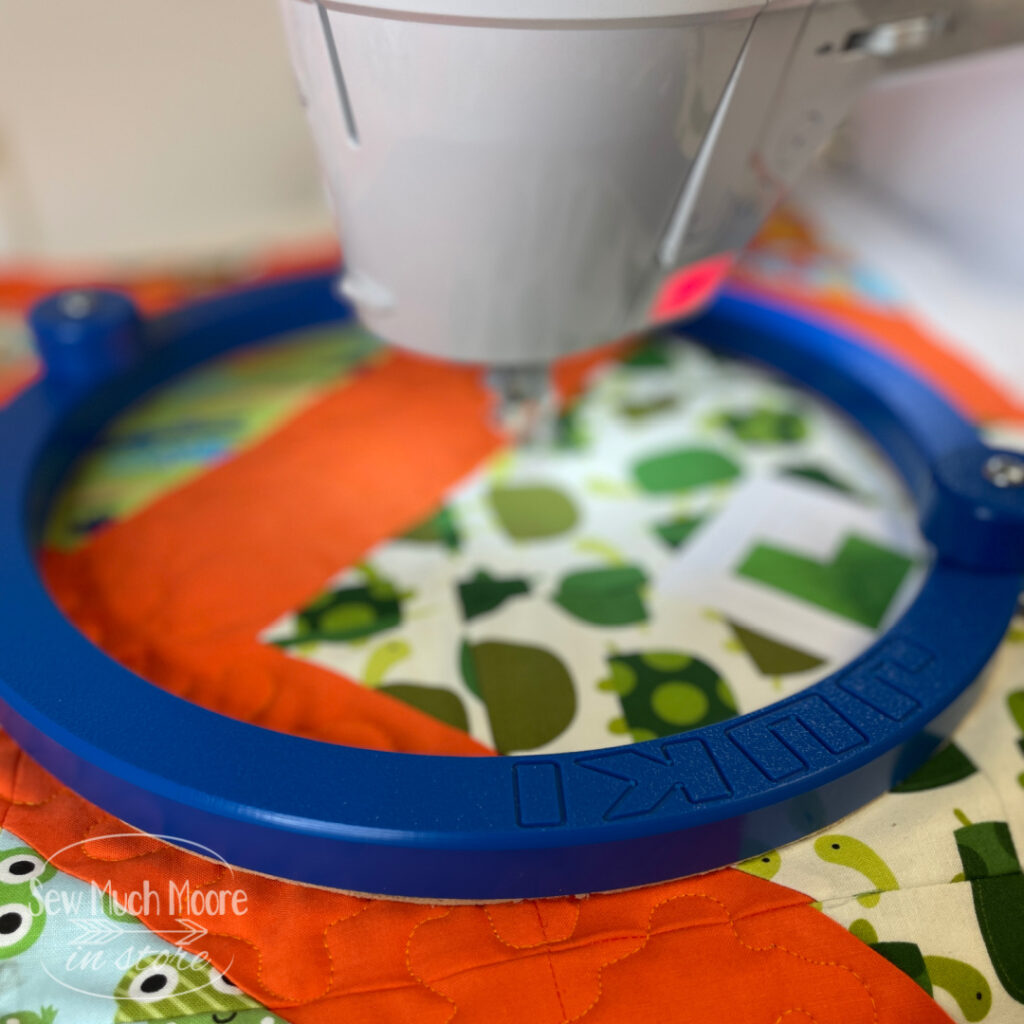 Juki Quilting Rings come in Multiple Sizes
The Juki Quilting Rings come in two sizes. There is an 8-inch round hoop and an 11-inch round hoop. This gives you options depending on the size of your project and the throat space of your sewing machine. If you only need one size of hoop, you can purchase the Juki Quilting Rings separately. This means you can choose to buy just the 8-inch or 11-inch ring, depending on your needs. This is a great option if you only work on certain sizes of quilts. Or if you prefer to have a specific size of hoop for your projects.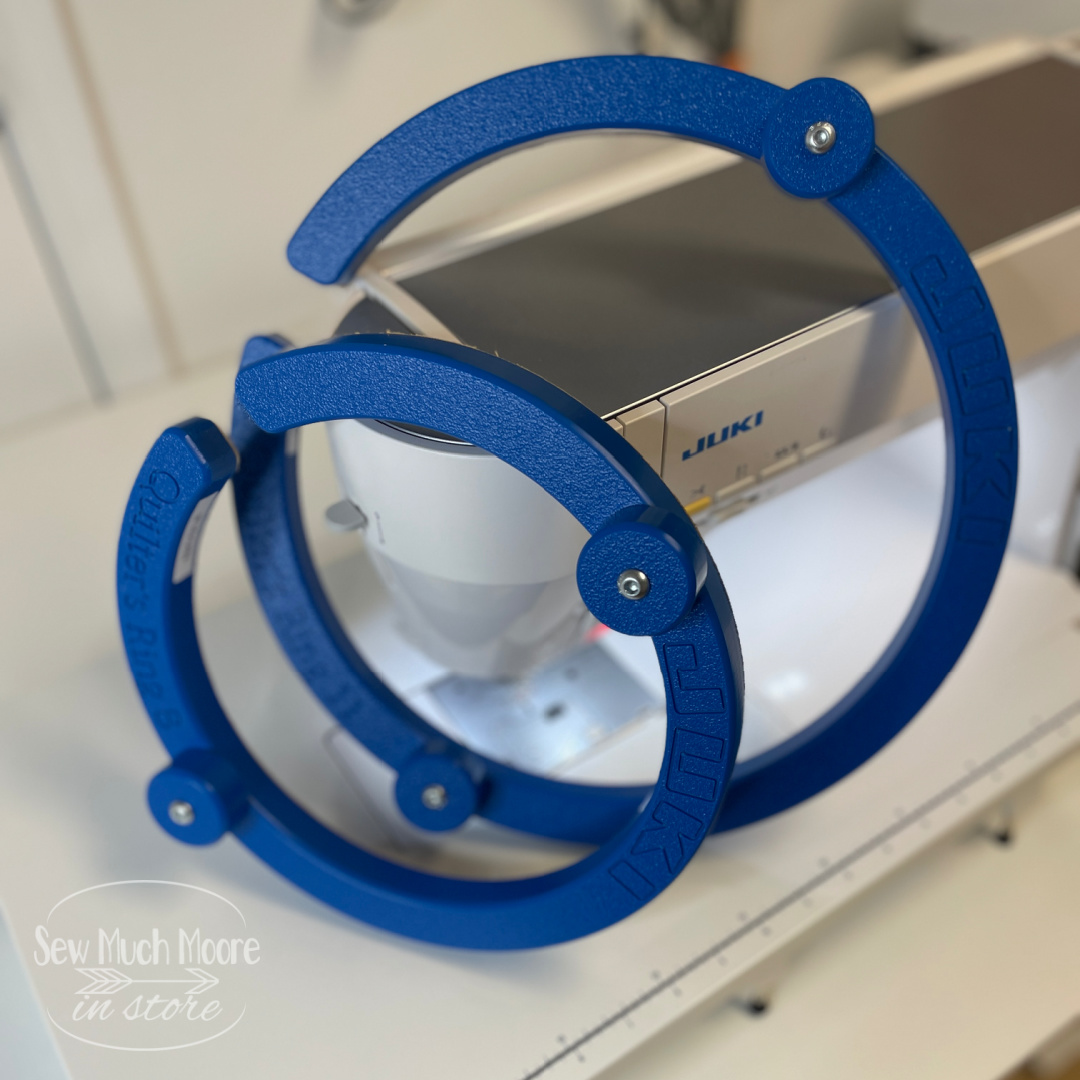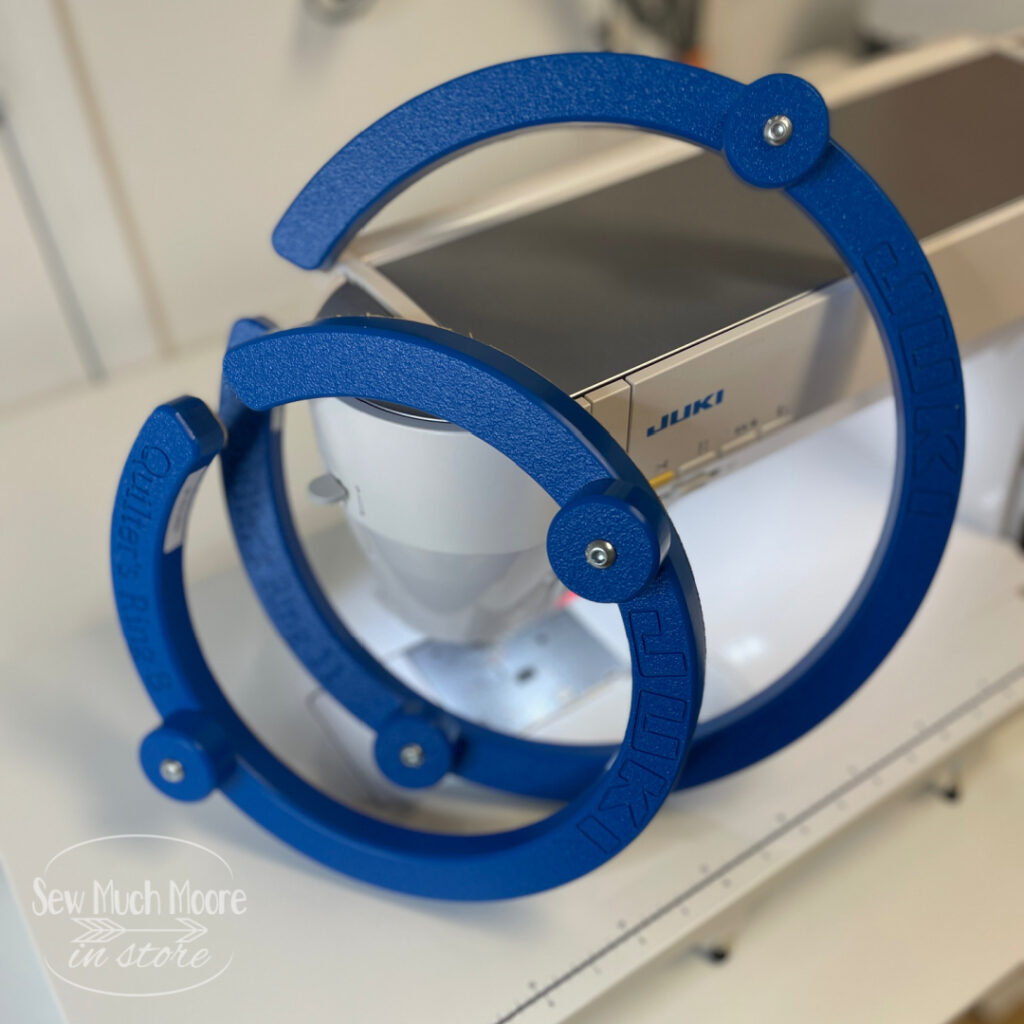 One of the best features of the Juki Quilting Rings is the wide groove cut into them. This allows for easy access to your machine's presser foot. This means you can easily move the fabric in any direction you need. No need to worry about the hoop getting in the way. The no-slip back also helps keep your fabric from shifting, which can result in more accurate stitching and better-looking quilts.
Juki Quilting Rings are a great investment for anyone who enjoys free motion quilting. They're easy to use, durable, and can help make your quilting projects easier and more enjoyable. So if you're looking for a way to improve your free motion quilting, consider investing in a set of Juki Quilting Rings today. You can get these from your local Juki Dealer. Visit JukiQuilting.com to find a dealer near you!
Watch the Video
Check out the YouTube LIVE video I did, which demonstrates how to use the Juki Quilting Rings. In this video, I am quilting a baby size Modern Love Quilt. The Modern Love Quilt is a pattern that can be purchased in my online shop. I also have a video course to help you finish faster! Enjoy the video!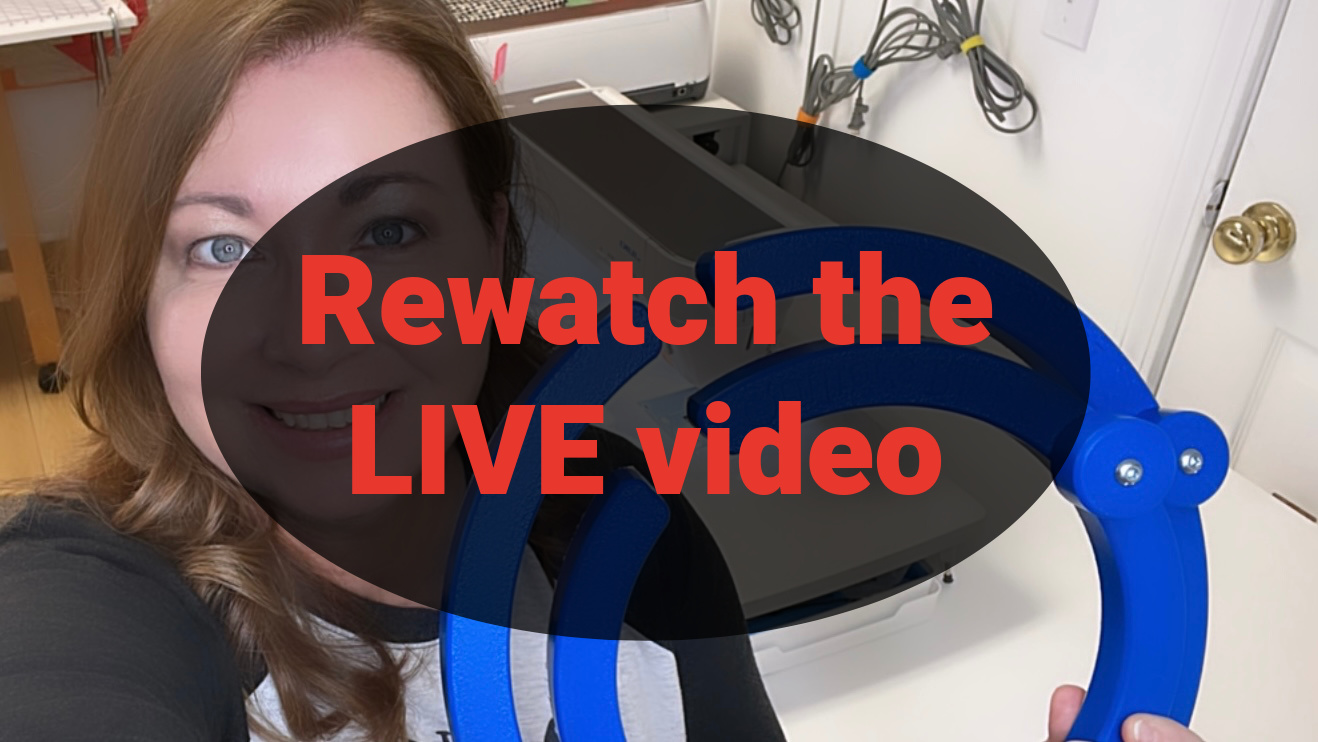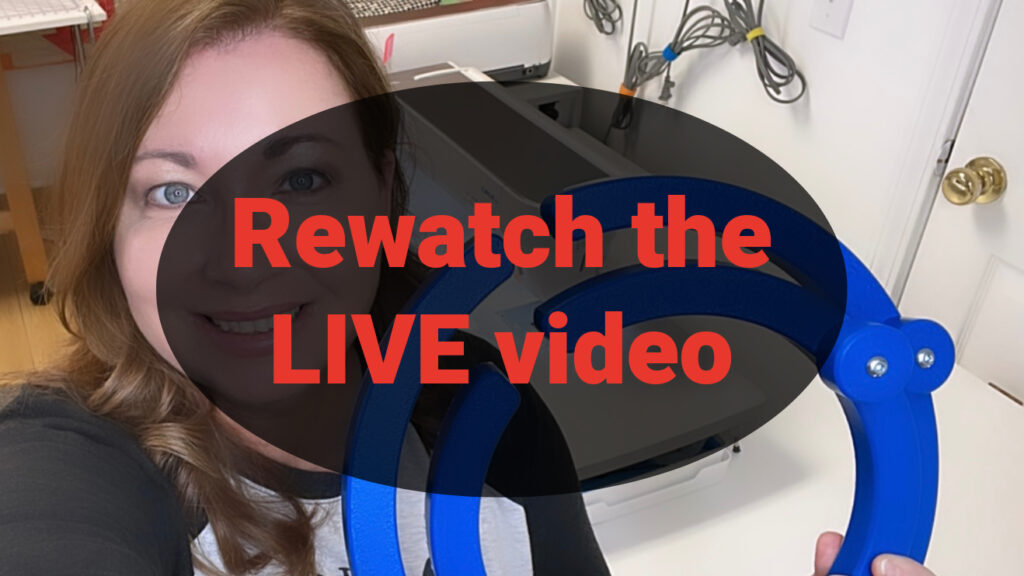 I hope you enjoyed the video and be sure to leave a comment or question below!
Happy Quilting!