I recently had the pleasure of attending the QuiltCon 2023 convention, which was held in downtown Atlanta and hosted by the Modern Quilt Guild. The convention was an excellent opportunity for modern quilters to come together and share their latest creations, techniques, and inspirations. As a Juki Brand Ambassador, I had the chance to showcase my skills and share my love of quilting with other attendees. Throughout the convention, I was able to demonstrate different quilting techniques using Juki machines, which were both enjoyable and educational.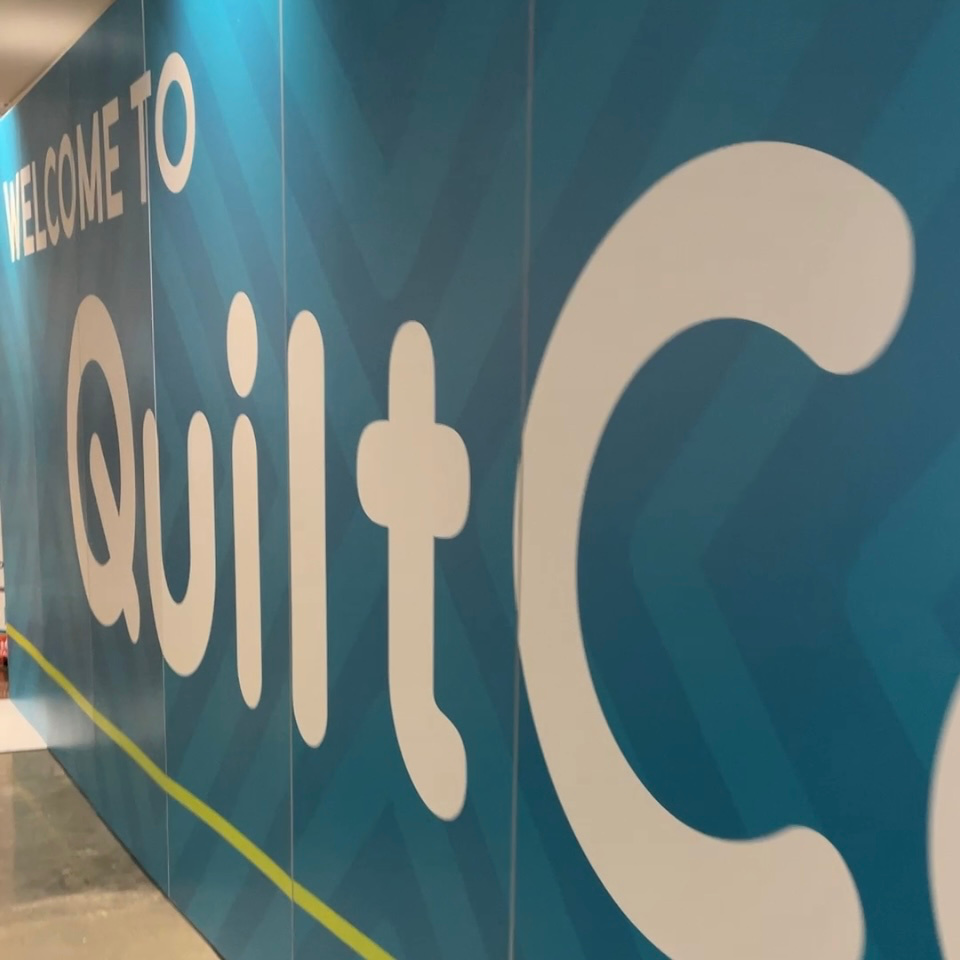 Sew Much Moore Quilts
I was thrilled to have three of my quilts featured in the vendor hall, and it was an honor to have my Turntables quilt hanging in the Juki booth. You can purchase this quilt in my online shop. I just love the versatility of this pattern because you can use the Accuquilt cutting system or the templates that I have available inside the pattern.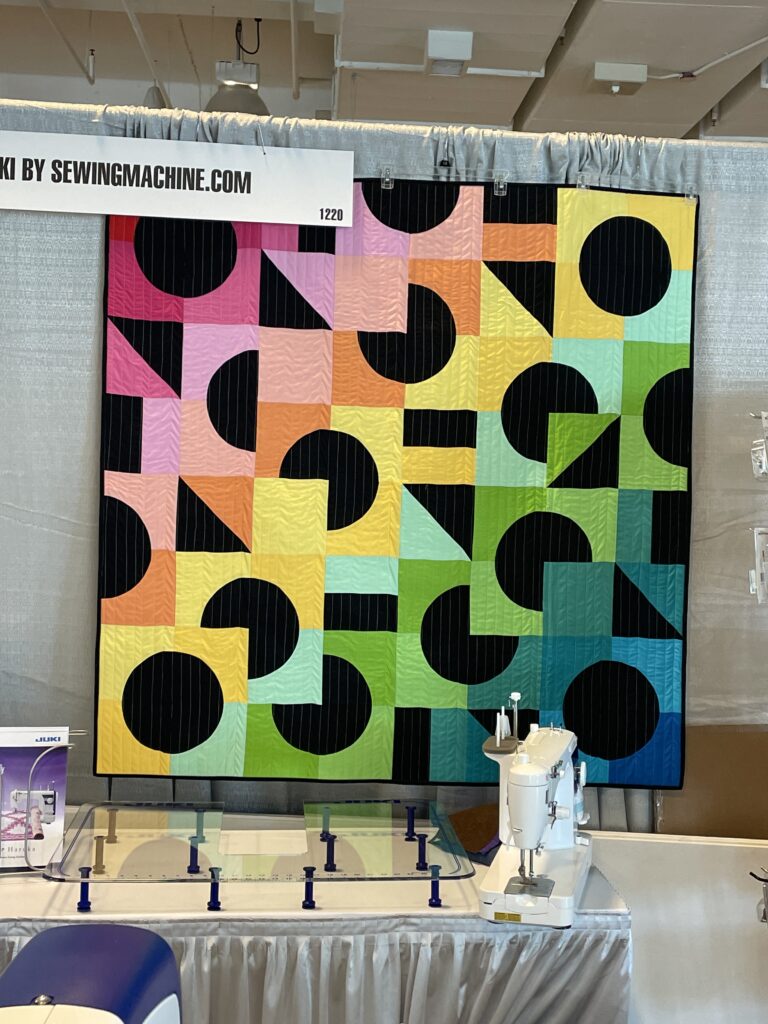 In addition to my bright colored Turntables quilt, I also had one hanging in the PBS Fabrics booth. This version of the Turntables quilt featured a muted palette and was created exclusively for PBS Fabrics in 2022. The gals in the booth told me that several convention attendees were able to purchase the Turntables Quilt Kits since they found the actual quilt to be very inspiring.  It was exciting to see how the different colors and patterns could affect the overall look and feel of a quilt.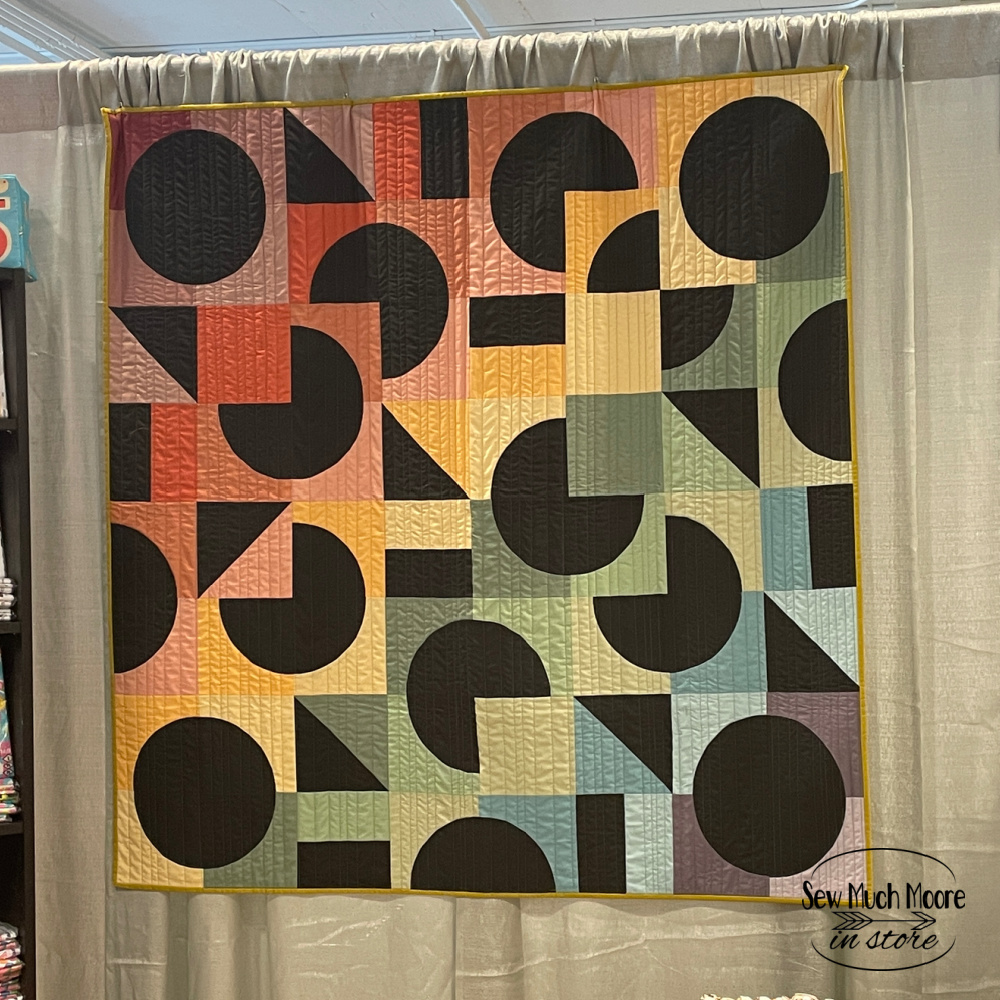 My third quilt was displayed in the Oliso brand booth and showcased my friend's new fabric line called Rainbow Sherbet by Sarah Thomas, also known as Sariditty for Moda Fabrics. The quilt, called Churn Chain, showcases my love for the churn dash quilt block, as well as the Irish chain design. I am excited to announce that the Churn Chain pattern will be released on March 17.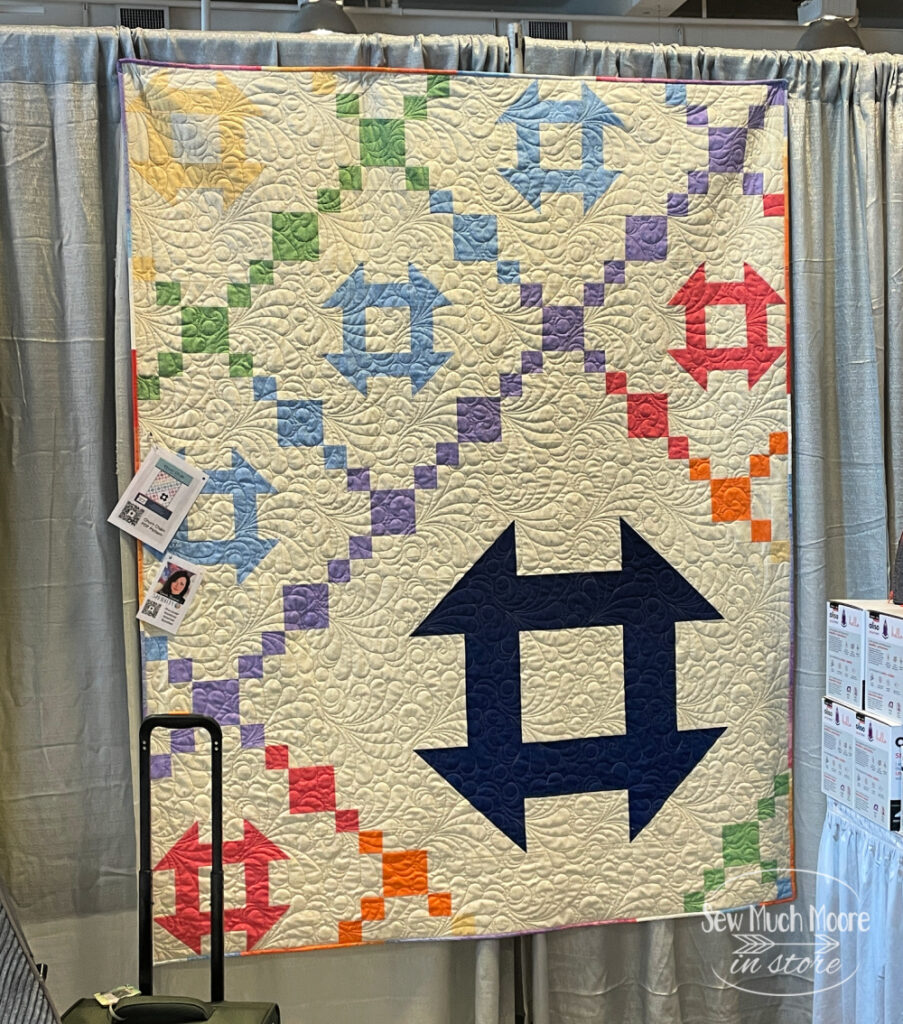 Quilt Show
While I was at the convention, I also had the opportunity to take a break from my work at the vendor booth and take in some of the quilts on display. These stunning quilts were incredibly inspiring and showcased the incredible artistry and talent of modern quilters. I was amazed at the creativity and diversity of each quilt, and it was fascinating to see the different styles and techniques used to create each one. There were literally hundreds of quilts on display. My camera was full and my mind was filled with inspiration. These images below are just a few of my favorites.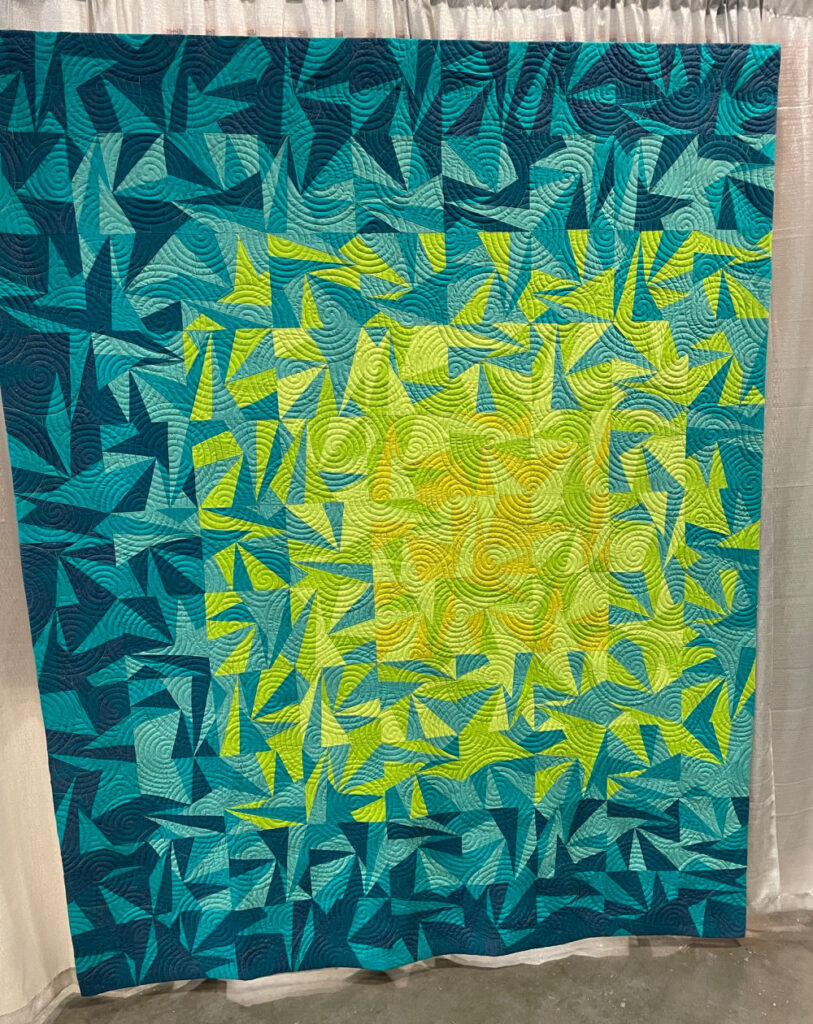 Meeting new Brands
In addition to all the amazing quilts and talented quilters at the QuiltCon convention, I also had the opportunity to meet some incredible companies that I can't wait to share with you. The first was Modern American Vintage, a small business based out of Las Vegas. Chris, the owner, and his mom were in the booth, and they offered me some samples to try. I'm looking forward to sharing those with you soon. Chris is truly an artisan with woodworking, and I was so impressed with his display at his booth.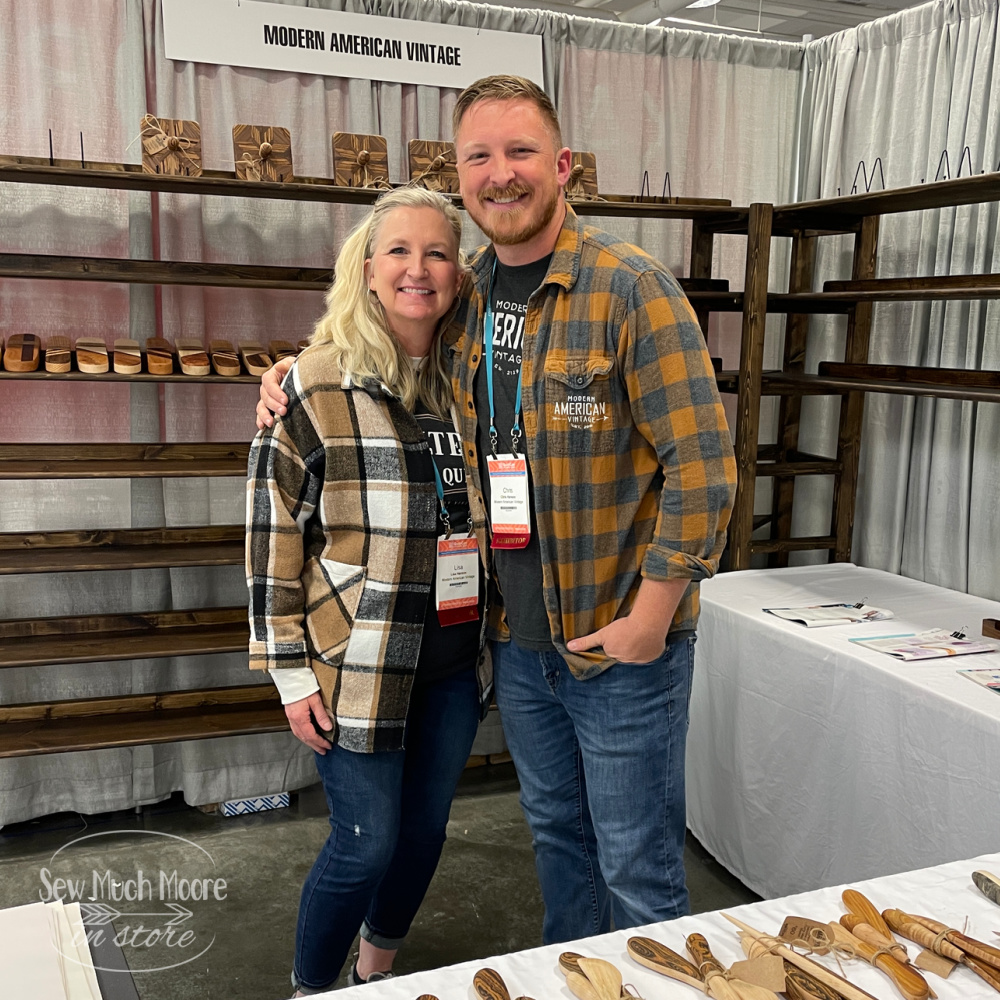 The other company that I will be working with is called ironMatik. This company is a women owned, family based business, and they are based in the Georgia area. IronMatik has a really great ironing board that has a unique setup, and they have wonderful designs for their ironing board covers. I actually met the owner, last year at the Paducah AQS Show. They were new to the market and just getting started. I will be getting a new ironing board soon and I'm excited to share more about that with you in the near future as well.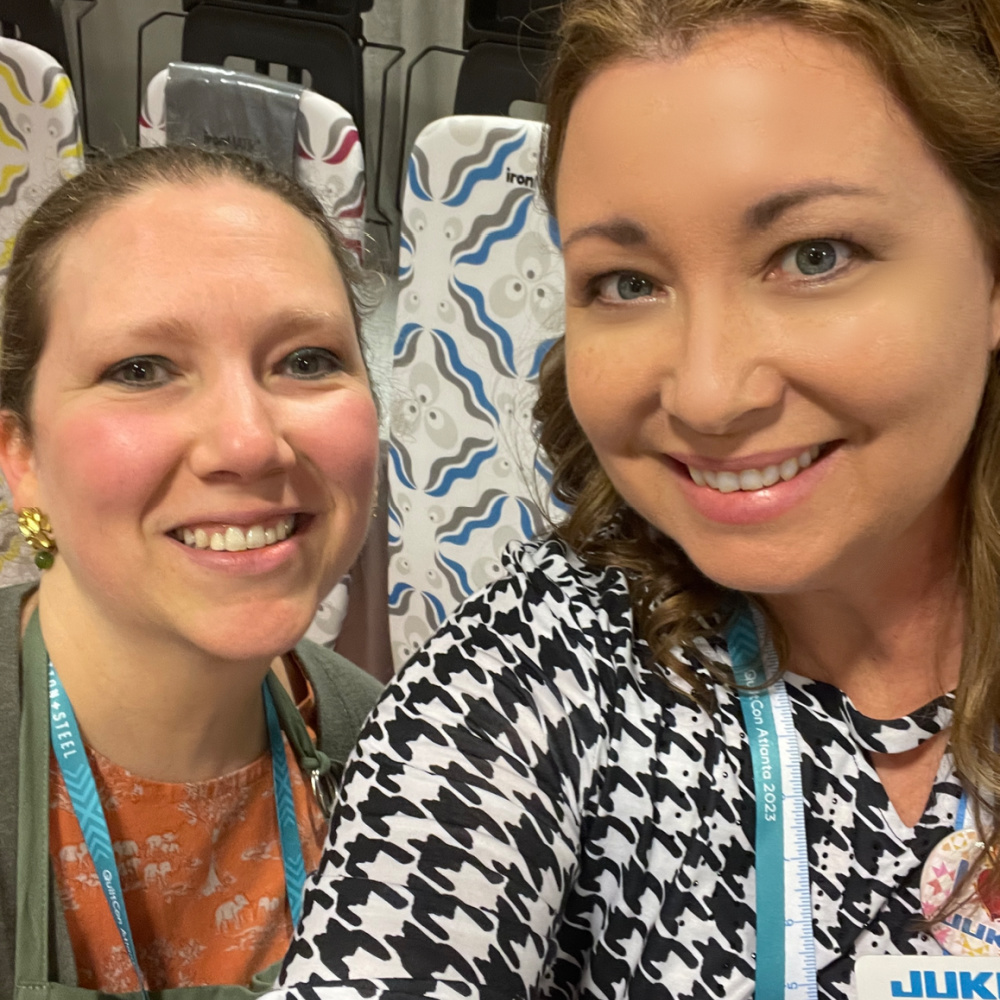 Quilty Friends
As I walked around the convention center, I was struck by the sense of community and camaraderie among the quilters. Everyone was eager to share their knowledge, techniques, and love of quilting with one another. It was a fantastic experience to be a part of such a passionate and welcoming community of artists.  I was able to connect with many friends that I am only knew from Instagram. Meeting virtual friends (in real life) has been such a joy!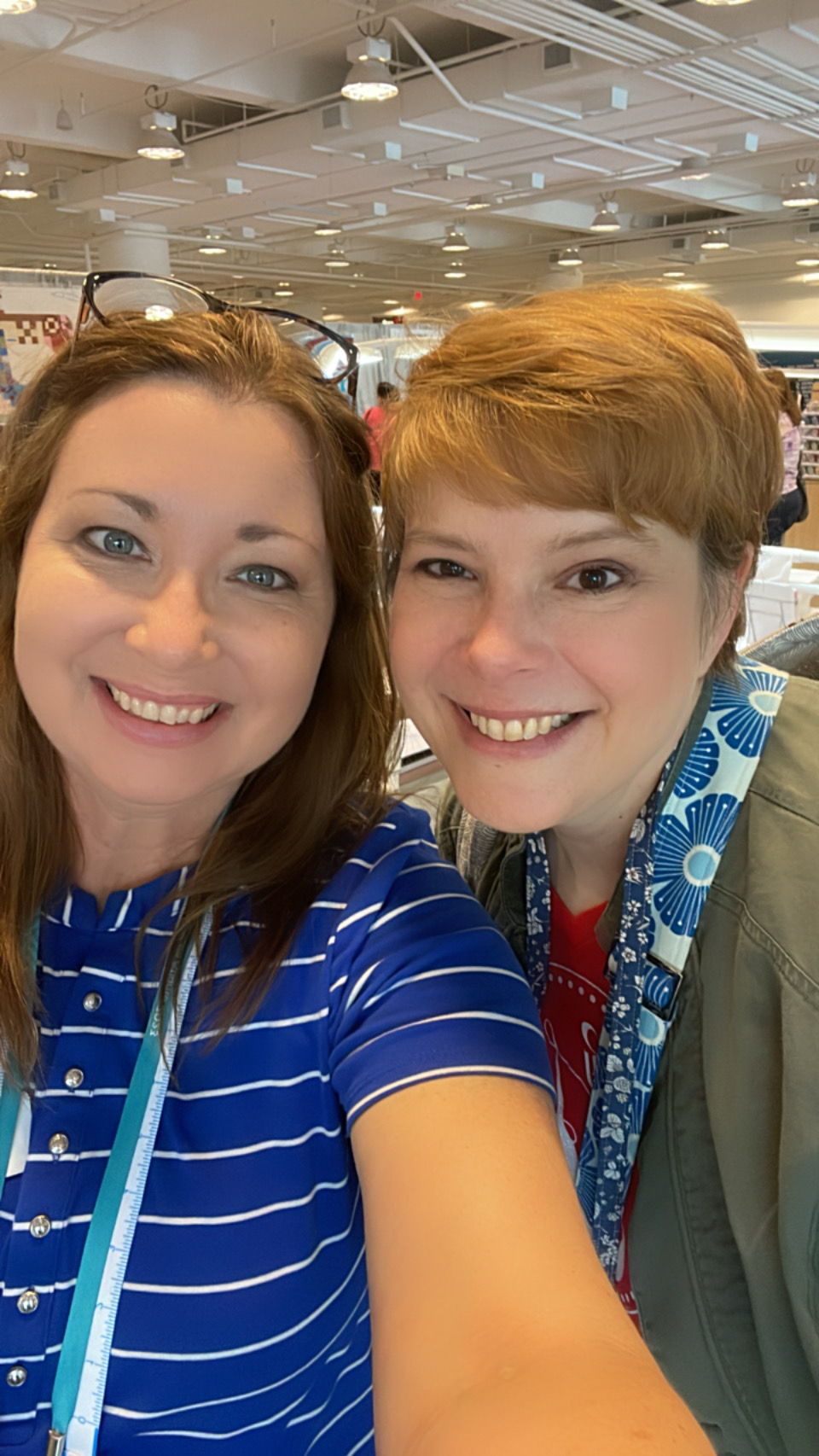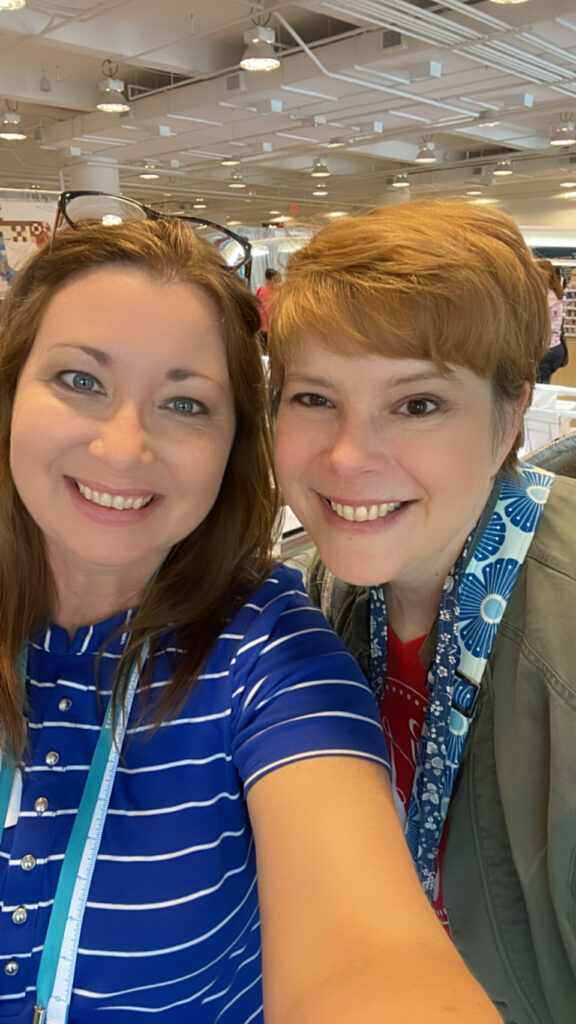 The QuiltCon convention was an incredible experience, and I feel incredibly grateful to have been a part of it. As a modern quilter, it was inspiring to see so many talented and passionate individuals come together to share their creations, techniques, and inspirations. I look forward to attending future conventions, sharing my love of quilting, and introducing you to some amazing new products and companies.
Be sure to keep up with my upcoming events and retreats by subscribing to my Newsletter!
Until next time – happy quilting!