Make'n HERstory Gala Recap
I had the unique opportunity to attend the "Make'n HERstory Gala" alongside my dear friend Laura Piland from A Slice of Pie Quilts. Hosted by The Sewing Labs, the event was not only an evening of fun and camaraderie but also a powerful testament to the transformative power of sewing as a skill and a tool for empowerment.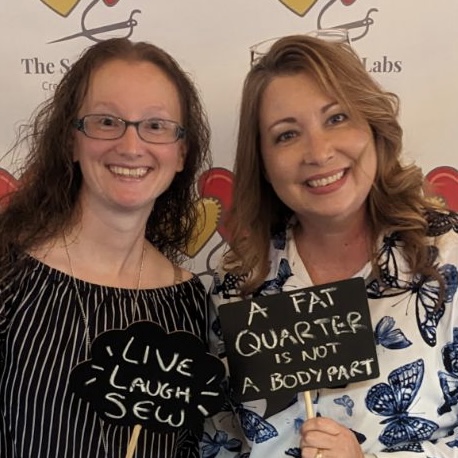 The Sewing Labs: More Than Just Stitches
The Sewing Labs stands as a beacon in the sewing community. With an inclusive approach, it offers everyone, especially those navigating at-risk situations, the chance to transform their lives through sewing. Their mission isn't merely about teaching people how to stitch fabrics; it's about weaving a tapestry of new beginnings, opportunities, and financial dignity.
A Gala with a Cause
The gala, beyond its glitzy allure, had a profound purpose: fundraising. It began with a cocktail hour, setting a convivial tone, where attendees could mingle and share their personal sewing tales.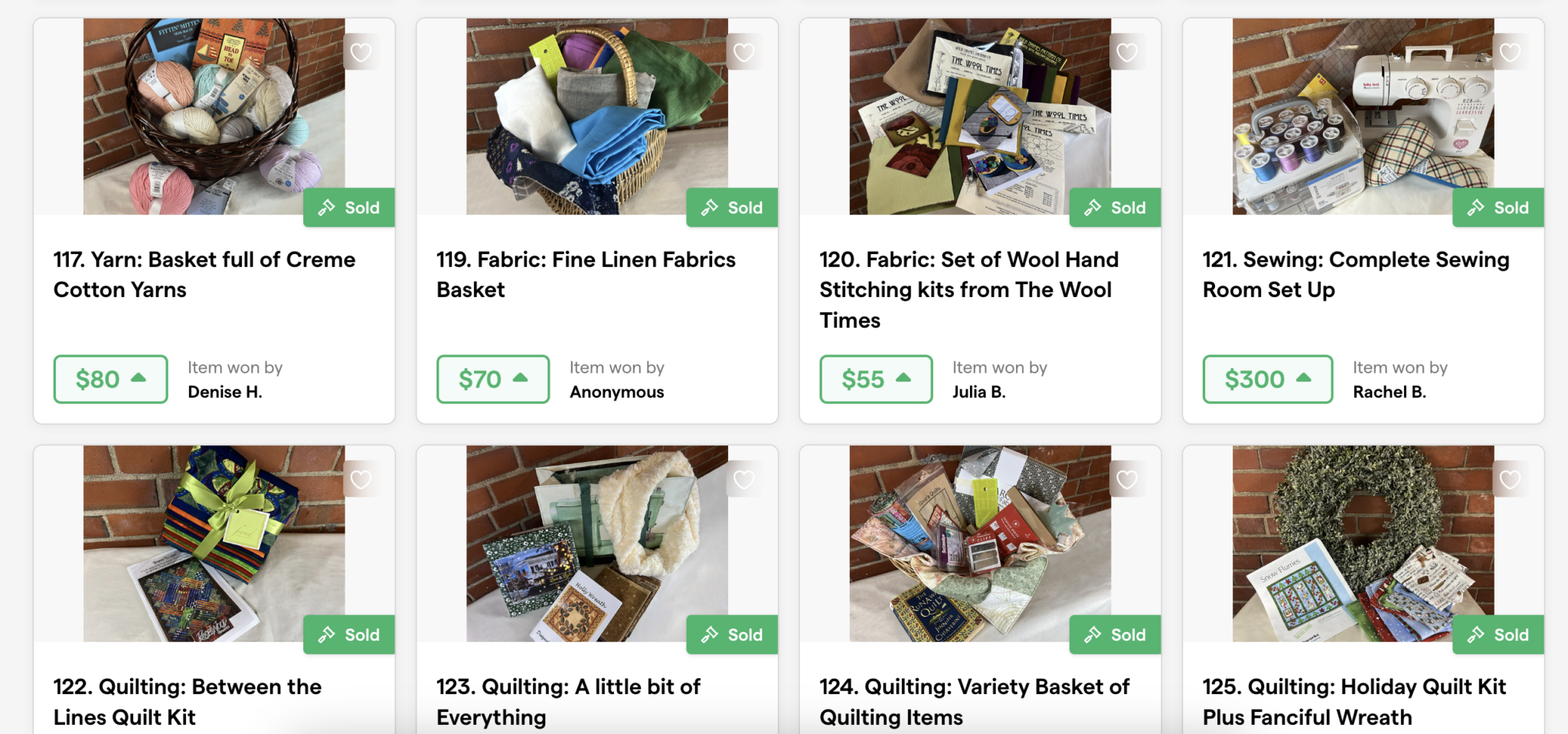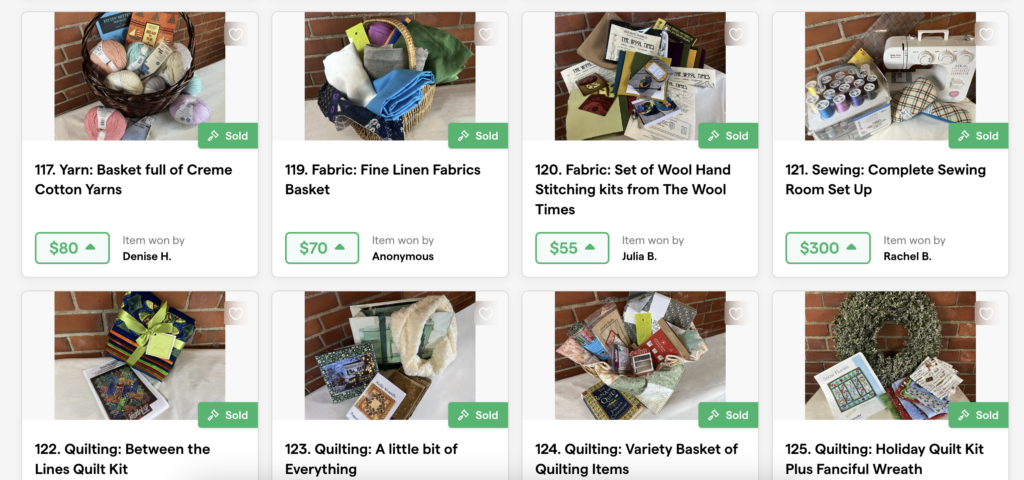 The silent auction provided not just a chance to bid on unique items but to invest in the dreams of individuals who might soon benefit from the programs at The Sewing Labs.
Inspiring Words and Celebrating Achievement
Dinner was not just a feast for the stomach but for the ears too.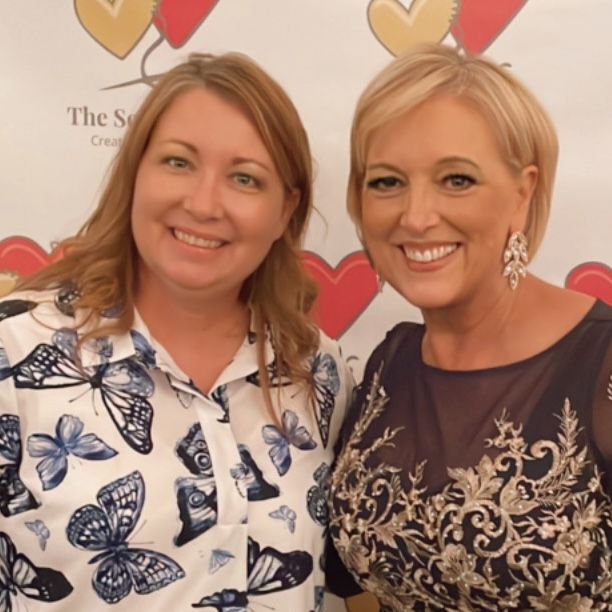 The keynote speaker, Kelly Eckerman, a Kansas City luminary, shared stories that connected deeply with everyone present. Each tale served as a reminder of the profound impact a skill like sewing can have on a person's life trajectory.
Lighter Moments and Lasting Impressions
But the evening wasn't all serious. A table centerpiece contest and auction added a touch of whimsy to the proceedings.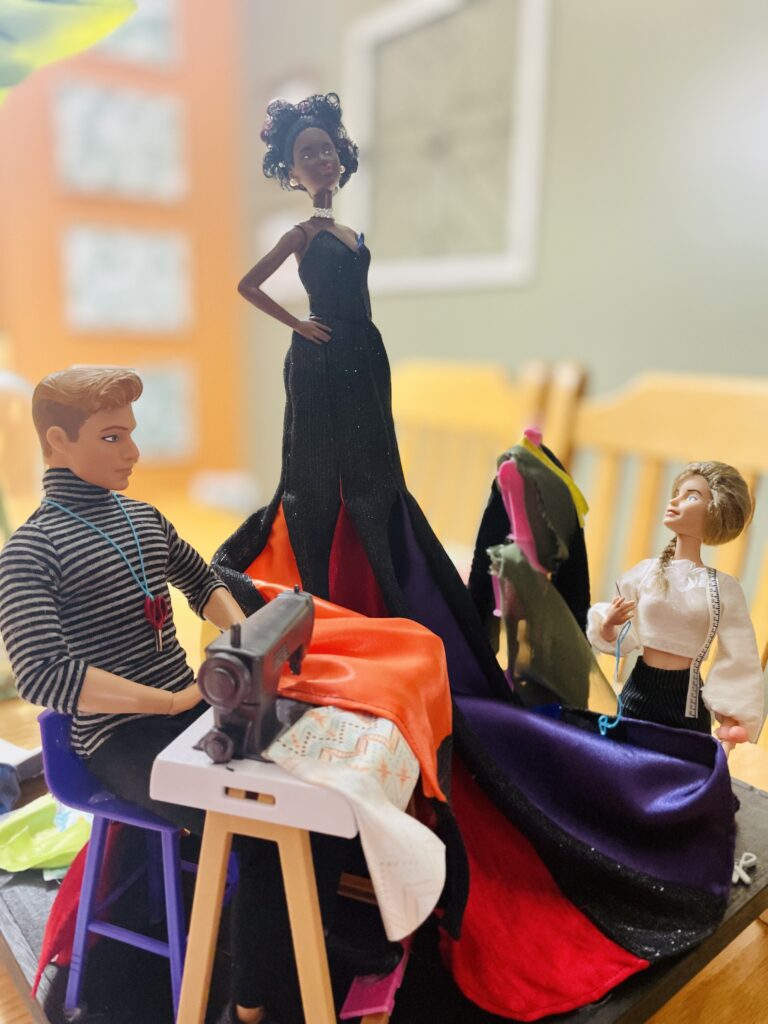 I was particularly enamored with a Barbie-themed centerpiece, the handiwork of a local artist, Shiloh. Shiloh likes to recreate their favorite characters in doll form. They even hand painted and sewed the clothing on these dolls.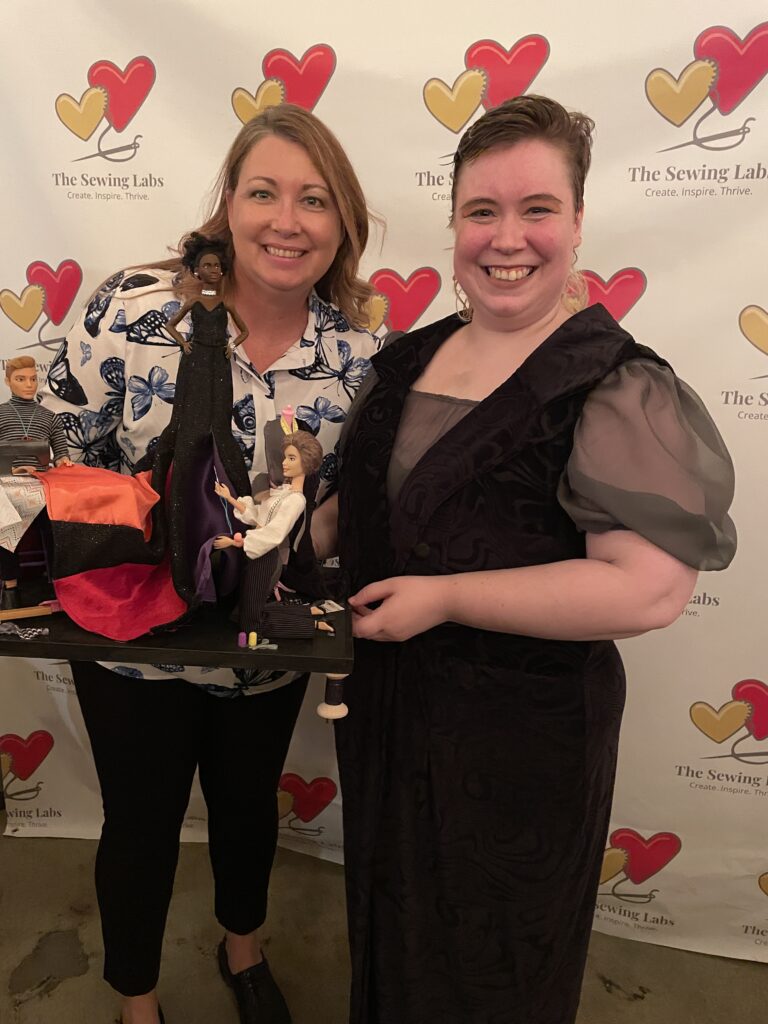 The intricately crafted clothing and uniquely painted faces made it a must-have. Although I'm still contemplating its perfect spot in my studio, I'm sure it will be a conversation starter for many years.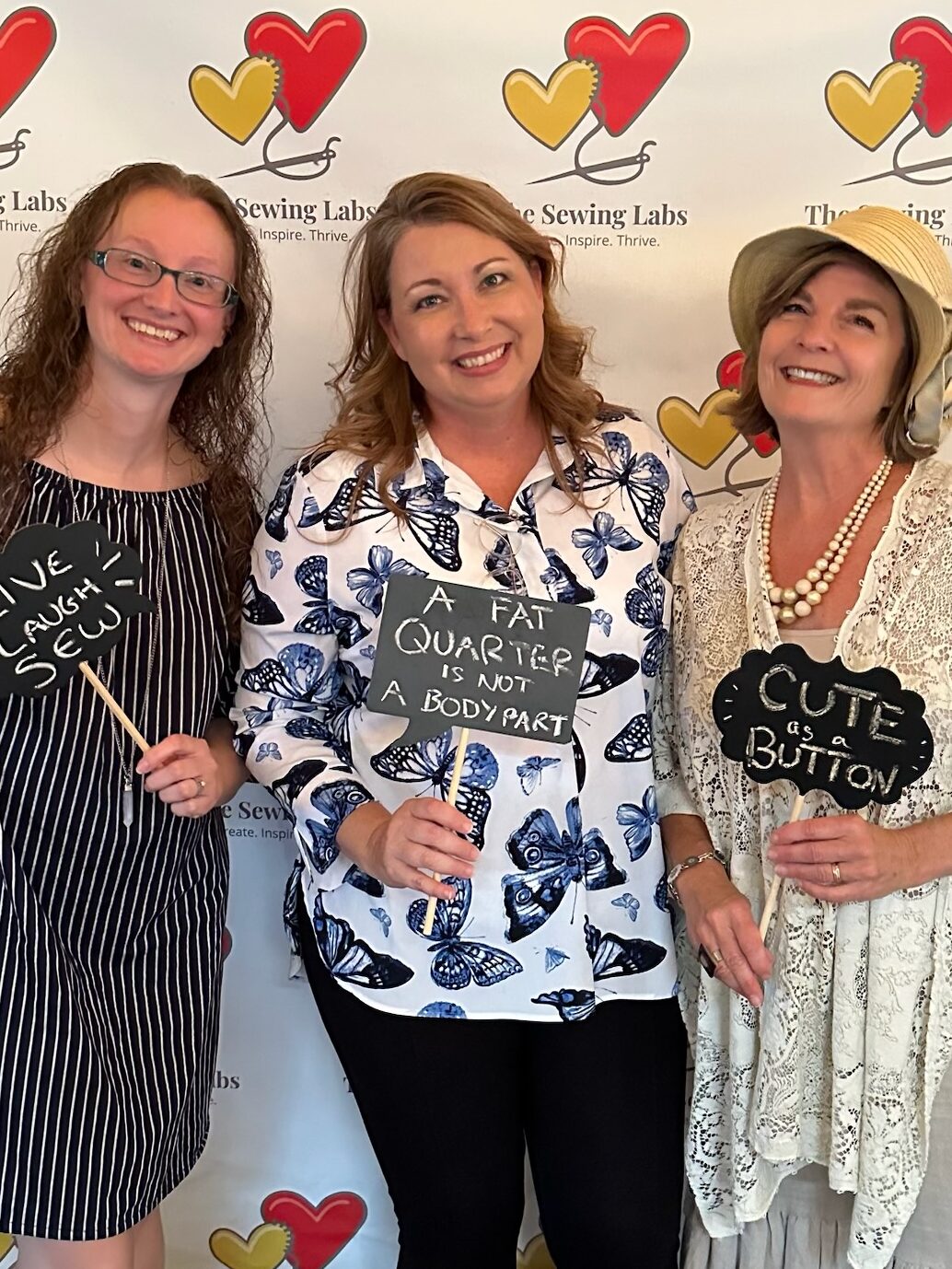 Laura and I, stationed comfortably amidst familiar faces like Amy Barickman, who serves on the board of The Sewing Labs.
The Sewing Labs: A Personal Glimpse
Having had the privilege to tour The Sewing Labs training facility about two months before the gala,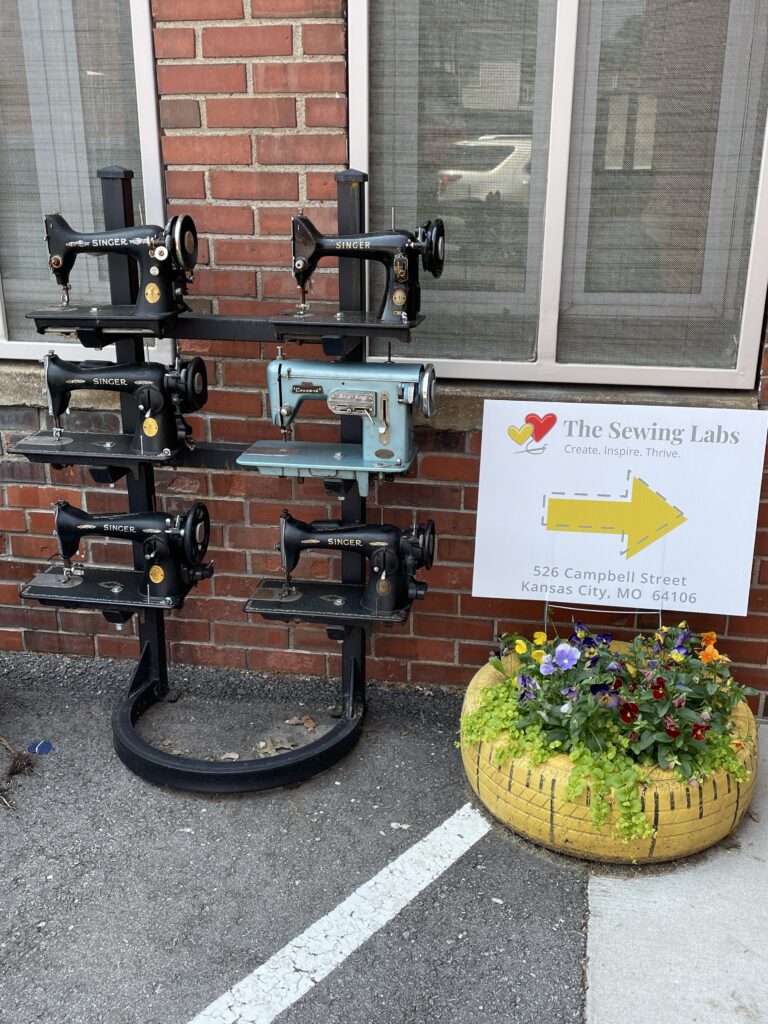 I already held an appreciation for the dedication and passion behind its walls. Their vast array of equipment and the evident commitment to providing top-tier training had left a lasting impression. Their commendable role during the pandemic further showcased their adaptability and community spirit.
A Call to Action
For anyone intrigued by the world of sewing or interested to support an organization making real change, The Sewing Labs is a worthy place to start. Their services cater to everyone, from the novice looking to pick up a hobby to the seasoned professional aiming to refine their craft. You can make your donation by clicking the button below. They are looking for financial support as well as tools, equipment, instructors and more!
Reflecting on a Night of Unity and Purpose
As the gala came to a close and we stepped out into the night, Laura and I shared a silent acknowledgment. The night was not just about the glitz or the auctioned items.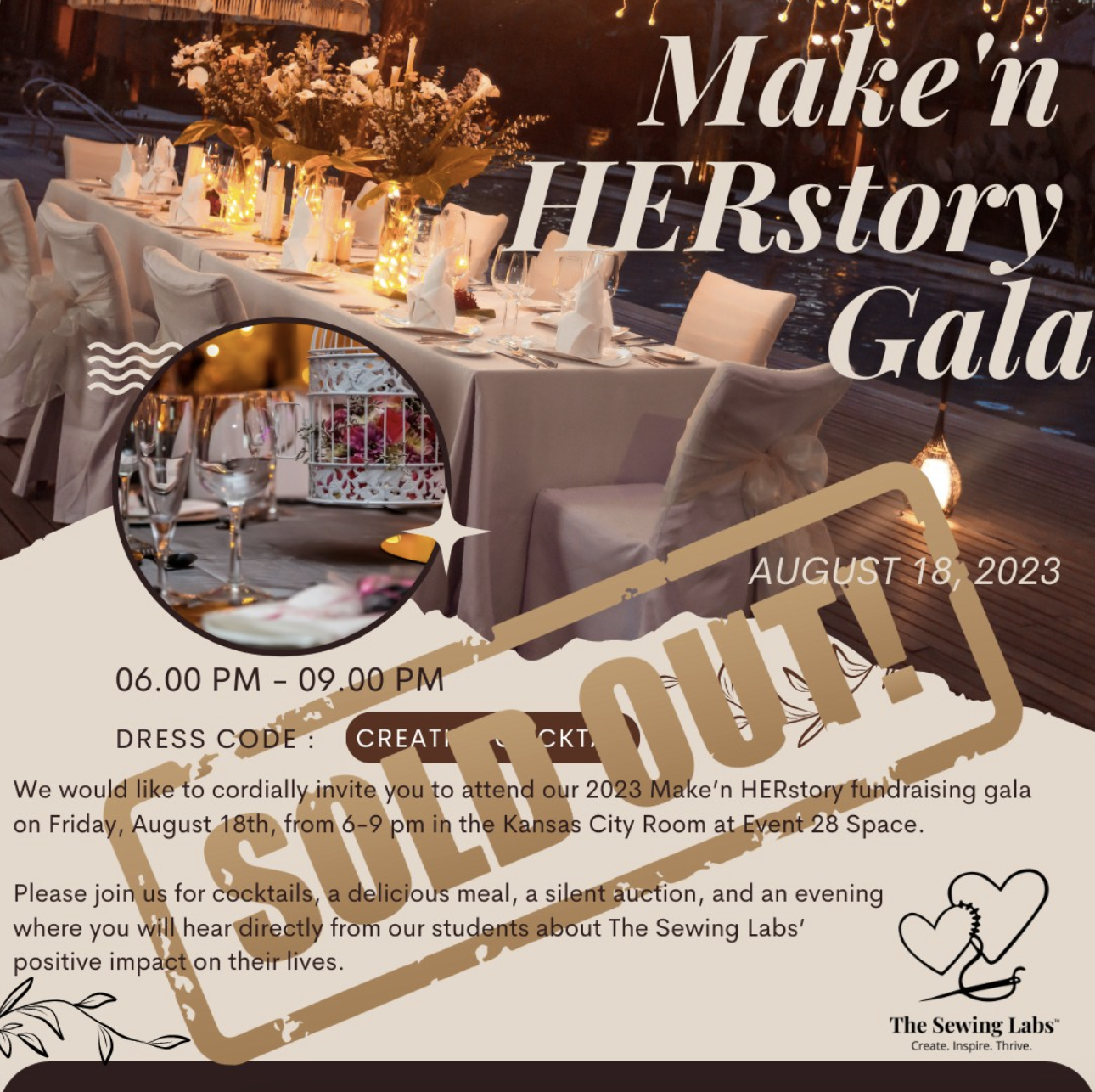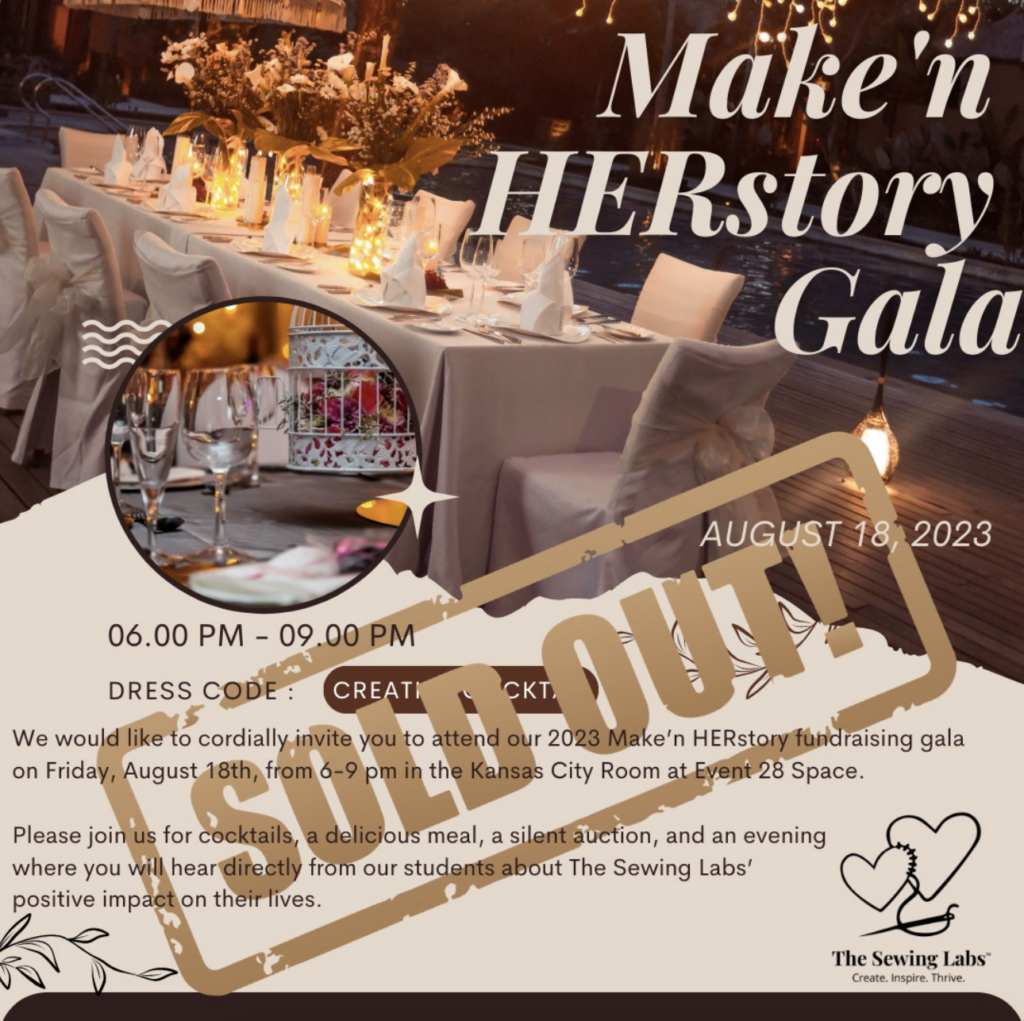 It was about a community coming together to make a difference, one stitch at a time. If there's one message I took away from that memorable evening, it's this: Sewing isn't just an art or a hobby; it's a lifeline, a path to a brighter future. Be sure to keep up with The Sewing Labs! I can't wait for the next event. Maybe I will see you there!