I have always loved the five point star! They are easy to draw, but may seem a little perplexing when made with fabric! I worked out a PDF pattern and created a video tutorial to take out any confusion or reservations you may be having. Let me show you how to make a star quilt block!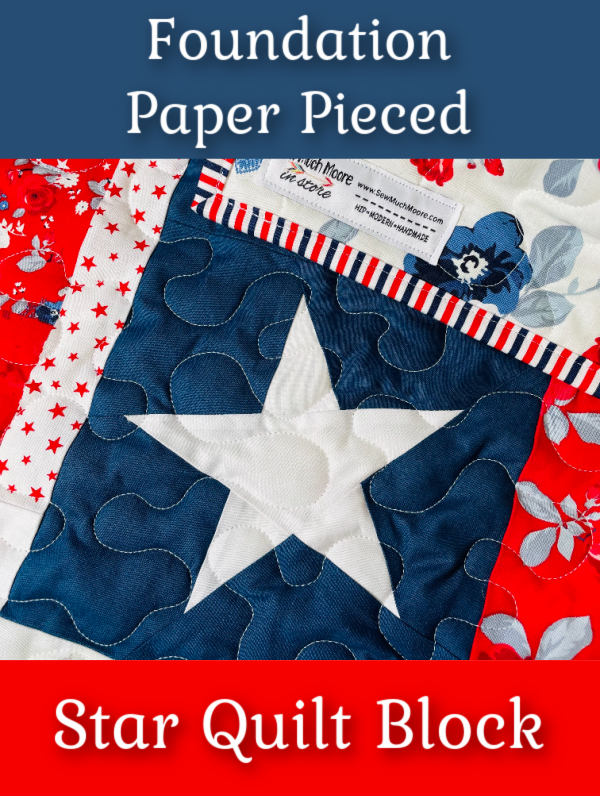 Materials Needed
(2) different fabrics (about 1/8 yard of each)
Tools and Supplies Needed
Getting Started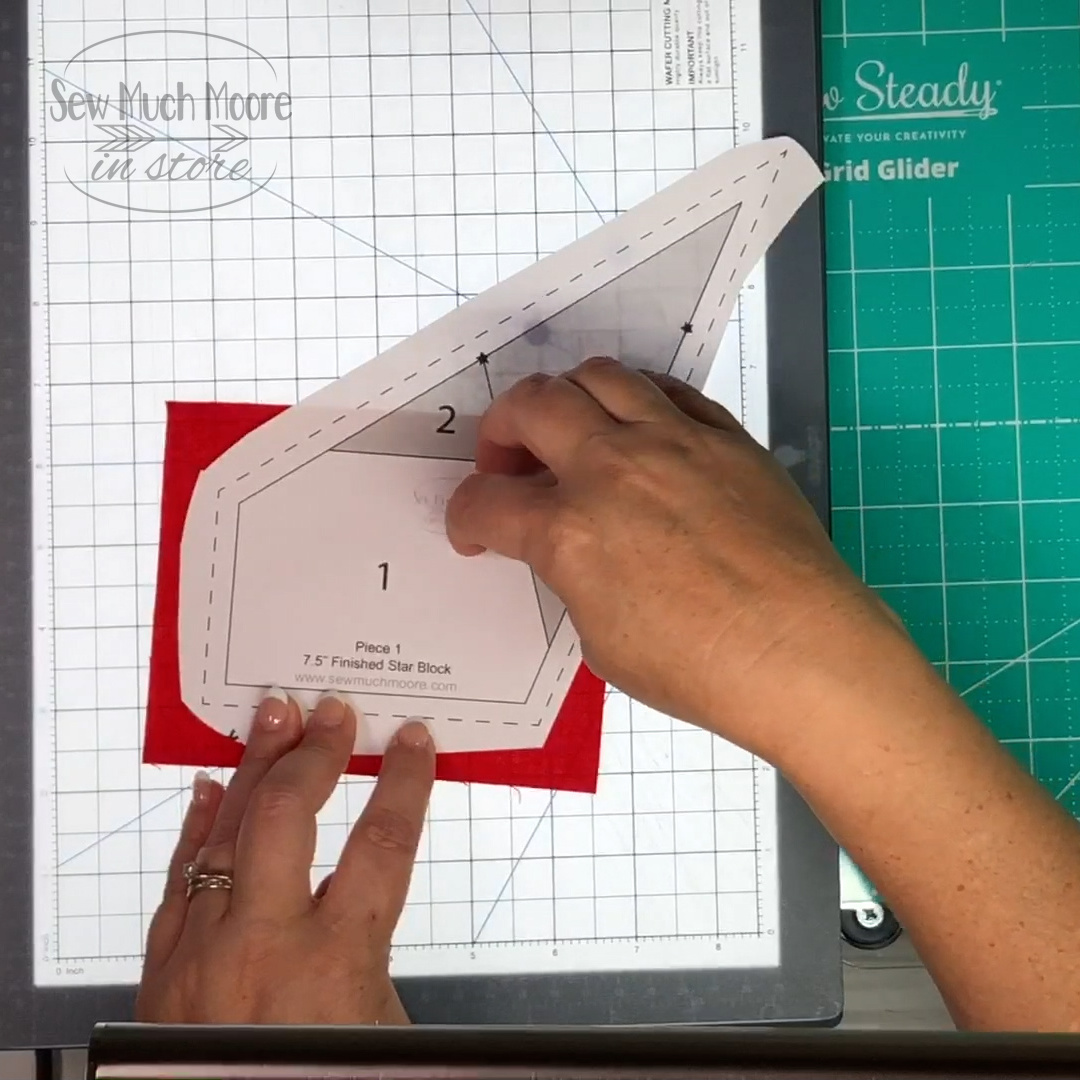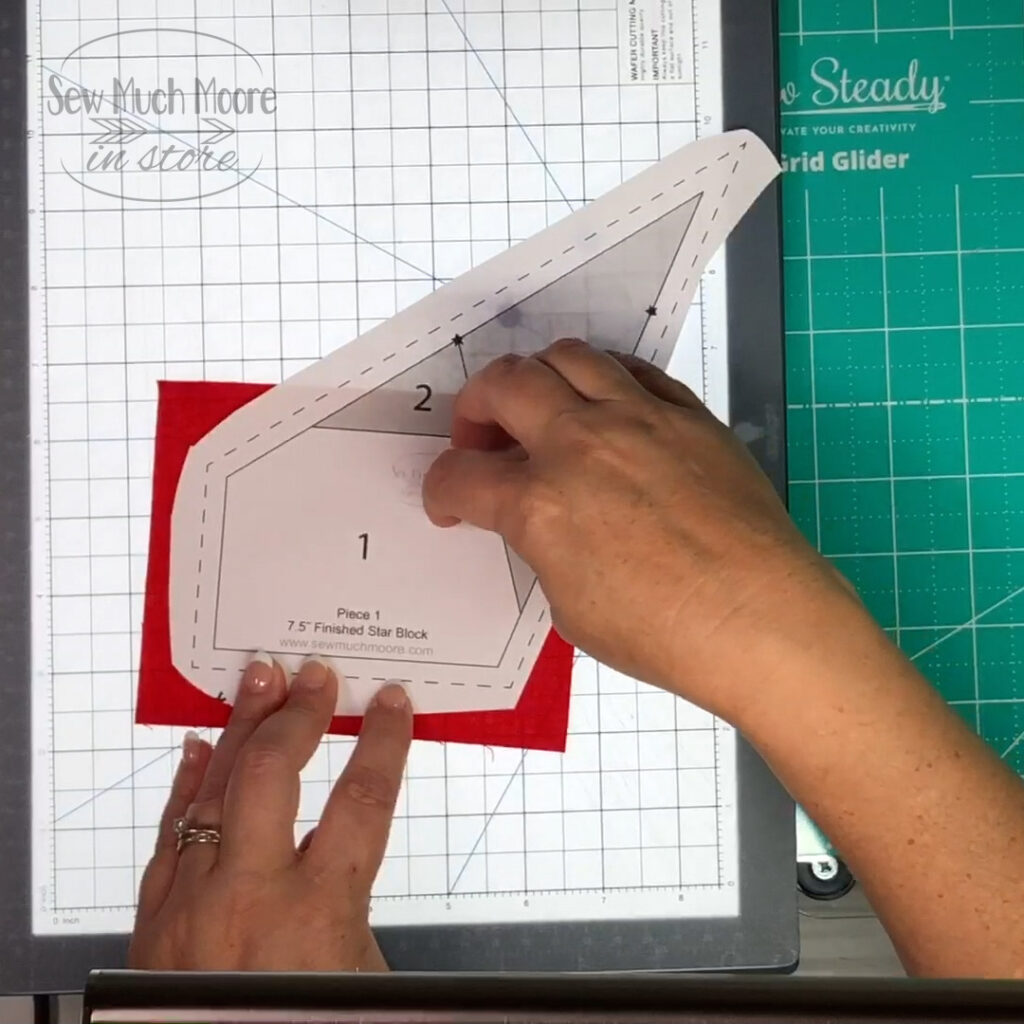 If you haven't tried foundation paper piecing yet – this is a great pattern to try! It is perfect for a confident beginner (especially if you watch my video tutorial – linked below). Included in the pattern is a recommended cut size for each piece of fabric. I thought it would be nice to include this since most FPP patterns tend to omit this information.
Tips and Tricks
Over the years, I have learned quite a few tips and tricks about Foundation Paper Piecing. In the video (linked below), I share some of my favorite techniques to help you gain confidence and efficiency with your FPP projects! From pressing at every opportunity to using the best tools and techniques – I've got you covered!
Make a Star Quilt Block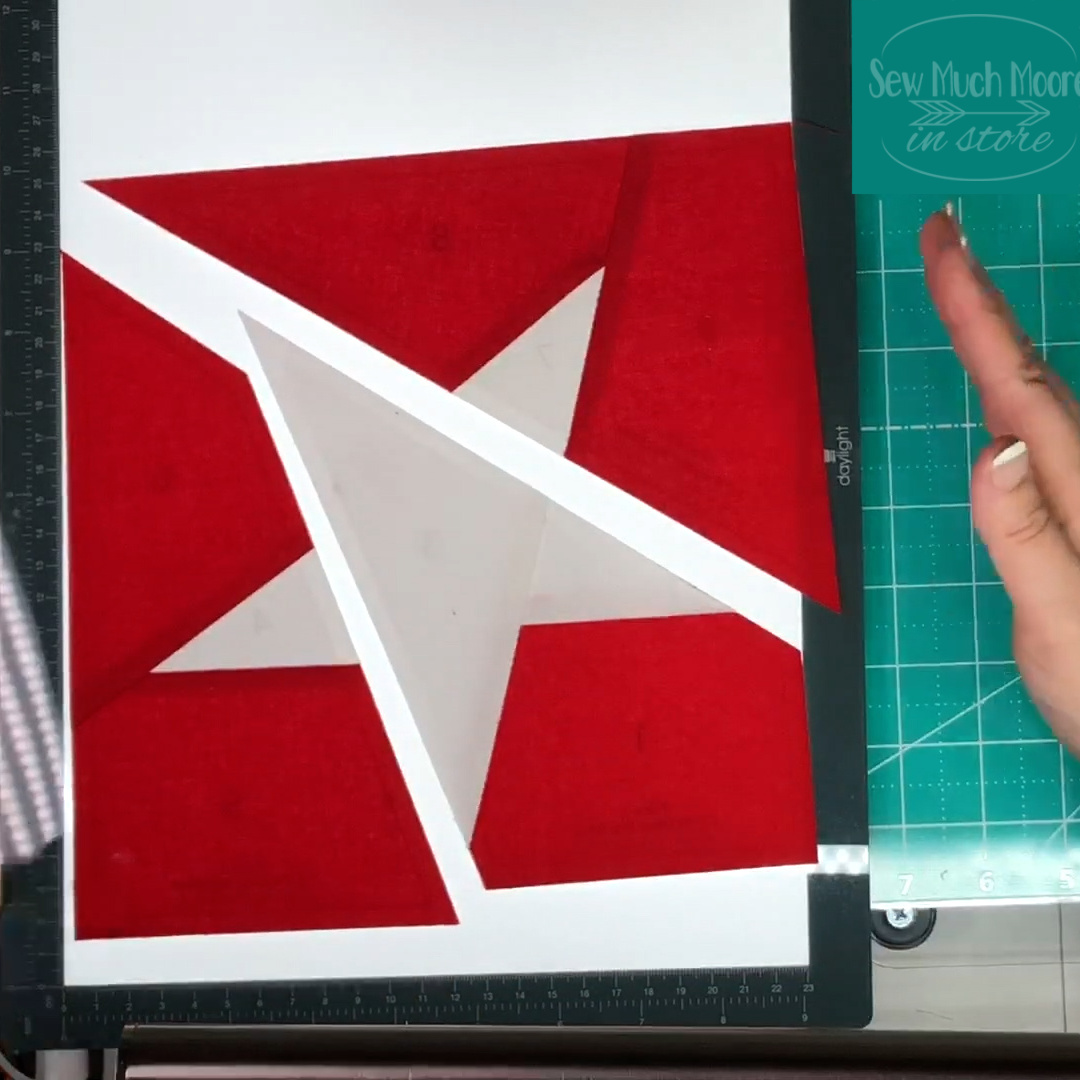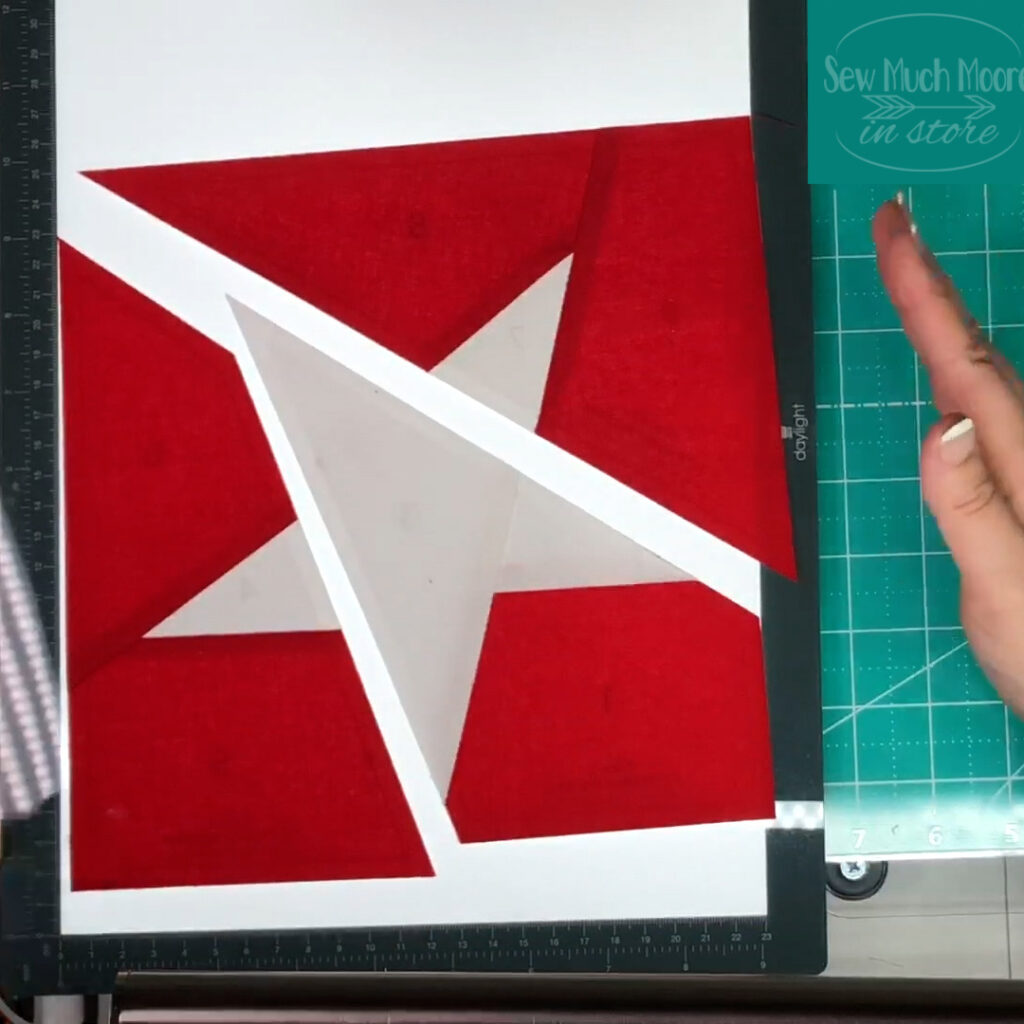 Once you have all the pieces ready – putting them together is a breeze! I added registration marks on each pattern piece so you can join them together without wondering if the placement is correct. In the video tutorial, I even give you some tips on testing your placement before you sew everything in place for a more permanent stitch.
Star Quilt Block in a Quilt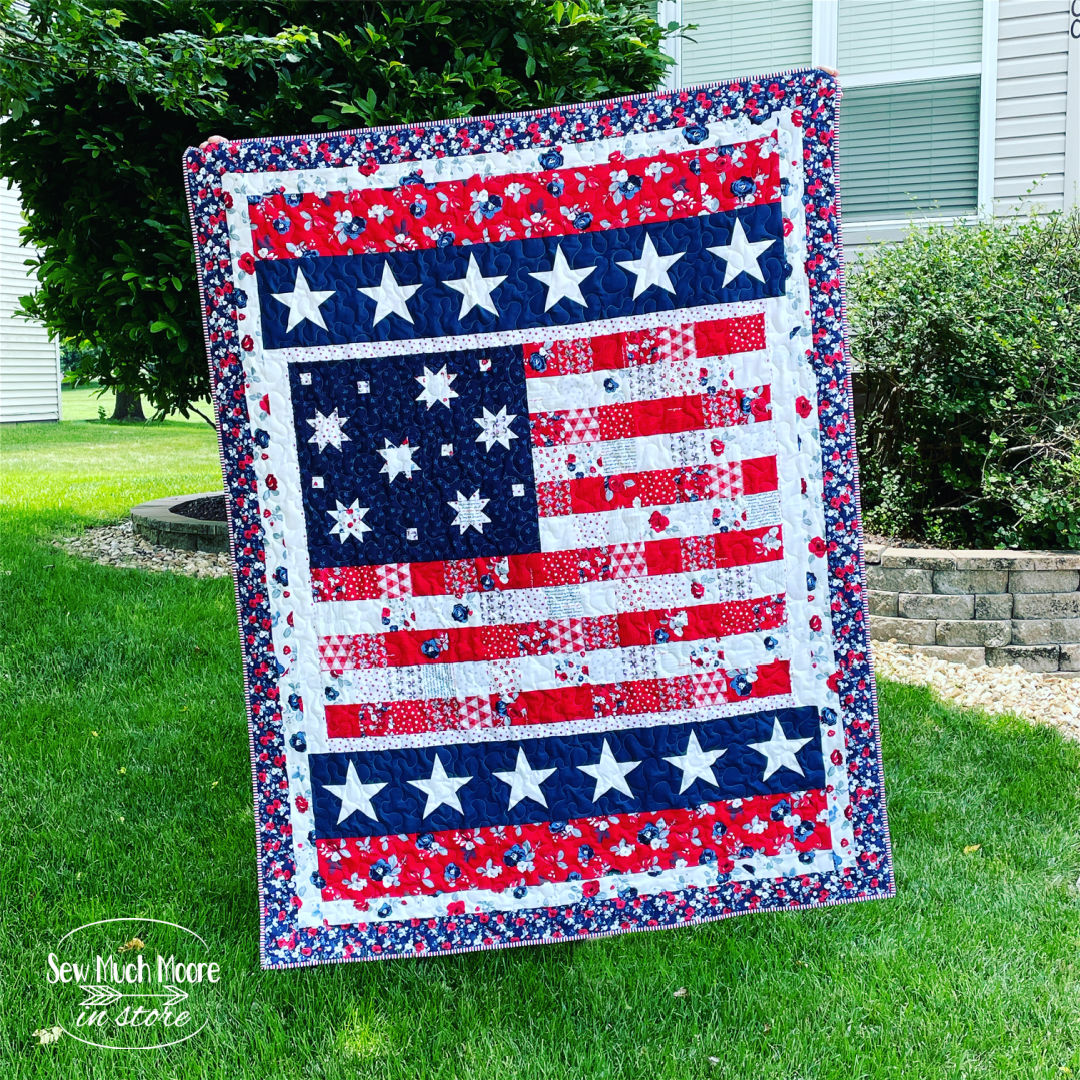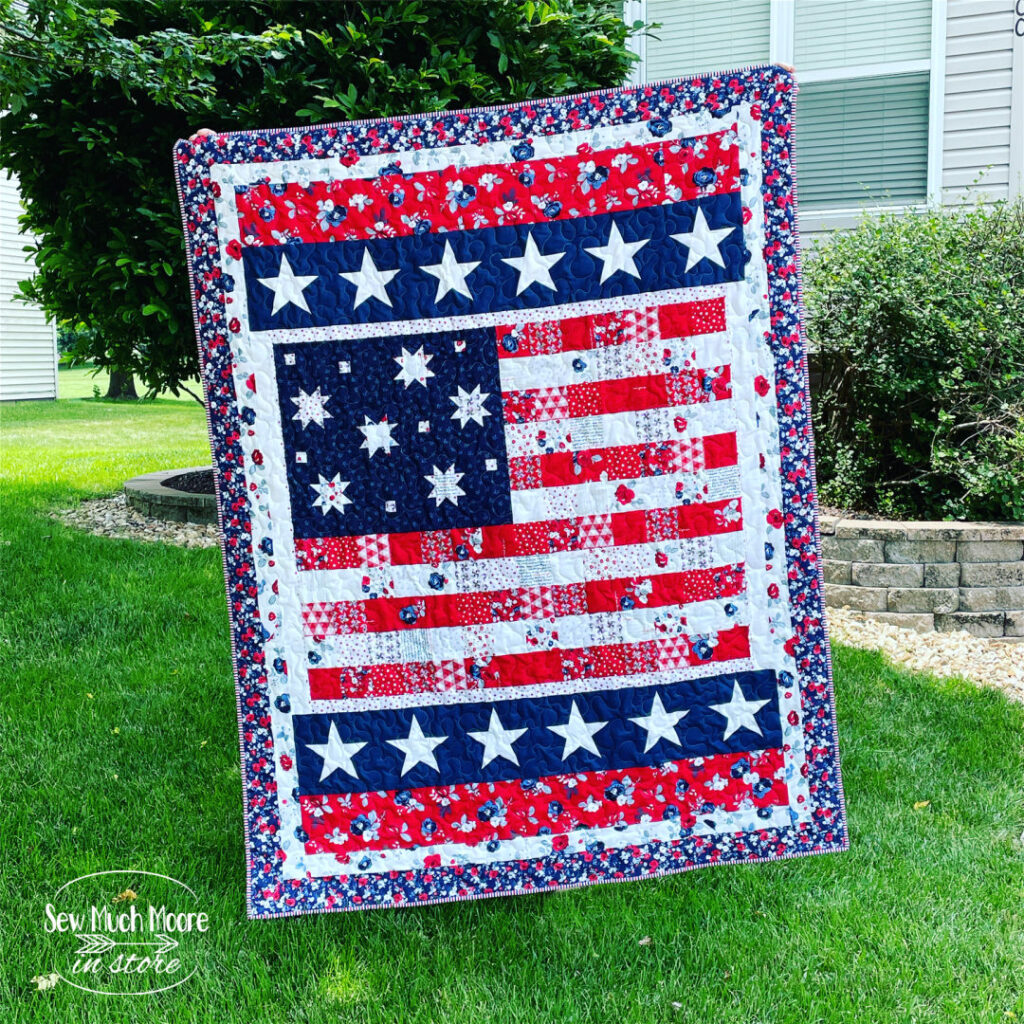 I made a dozen stars (using Abyss and White fabric) and added them to make this festive quilt top! The middle "flag" is actually a panel and the rest is just a series of fabric borders at various widths. This fabric collection is called Land of Liberty by My Mind's Eye for Riley Blake. You may be able to find this in my online shop, (quantities are limited). I used Red, White and Blue Striped fabric for the binding as well! For piecing the quilt, and attaching the binding, I used my Juki TL2010Q. I quilted this up on my Juki J350 table-top longarm quilting machine.
Watch the Video
In this video, you will see how easy this block comes together. Grab a cup of coffee and sew with me!
Thanks so much for visiting my website! Be sure to grab a Star Quilt Block pattern and make a few for yourself! Share your quilt blocks in my Facebook Community and tag me on Instagram!
Stay Creative!