Lucky Leprechaun Quilt Block
St. Patrick's Day is always special to me. You see, it's my Dad's birthday! So it has always meant more than wearing green and trying not to get pinched! It has always been a day to celebrate my Dad, Larry! That's why I wanted to name this quilt block after him. Now, I'm not sure if he would be happy about this or not, but be sure that I will always be thinking of him on his special day – and what better way than with a quilt block named after him! Meet Larry the Lucky Leprechaun Quilt Block!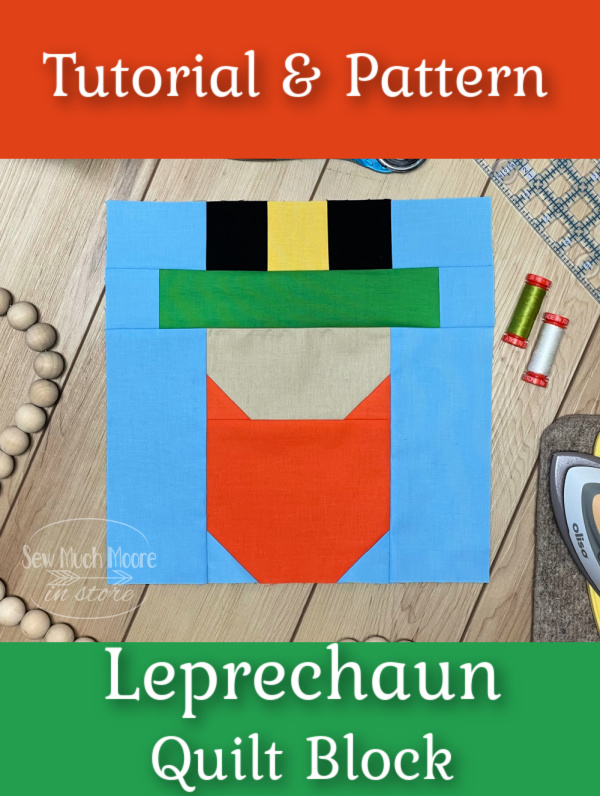 Materials List to Make the Lucky Leprechaun Quilt Block
BASIC SEWING SUPPLIES NEEDED
Cutting up the fabric
It's no secret that I love Painter's Palette solids from PBS Fabrics! I carry quite a few colors in my own shop because it's so nice to have your favorite colors to hand. You can check out my selection in my ONLINE SHOP. I have started using the TrueCut Cutting system for preparing my fabric and I have really started loving the track guide system. If you want to learn more about this cutting system, check out the TrueCut website. Be sure to use my coupon code NICOLE10 for 10% off your order!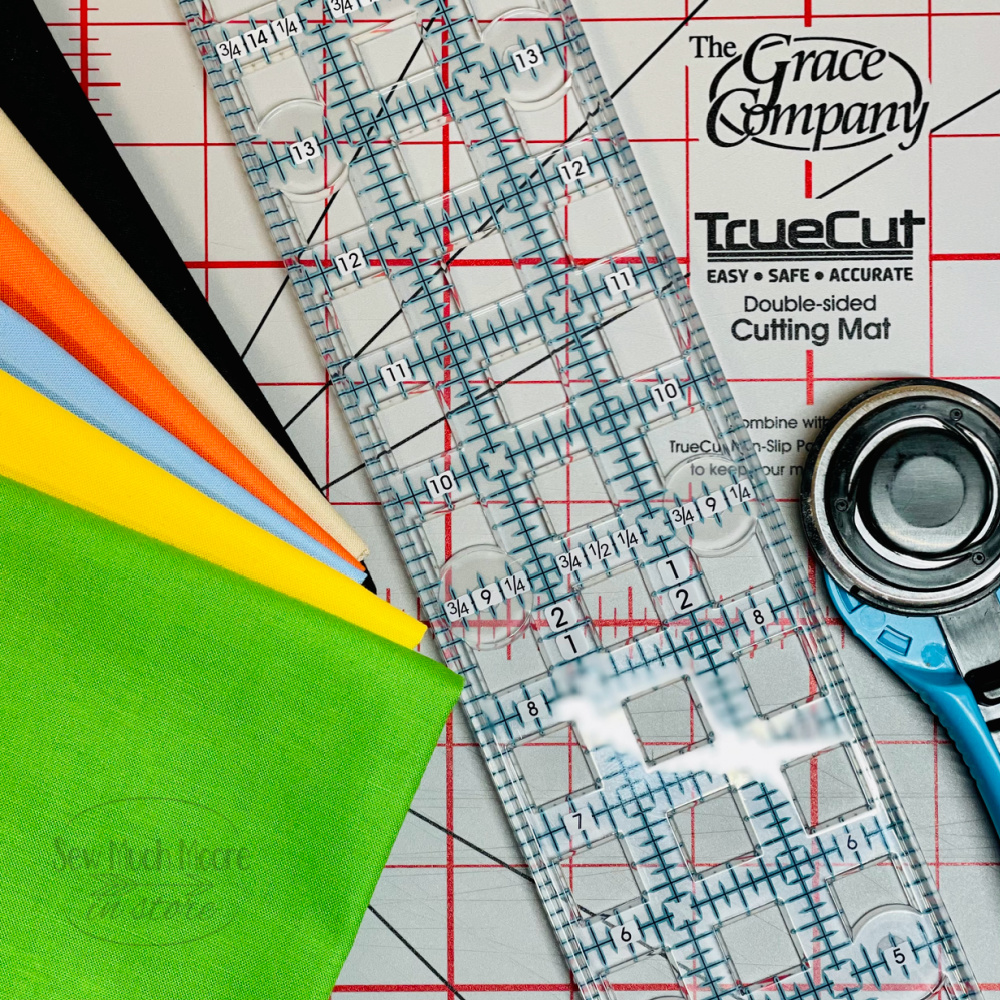 Sewing the Quilt Block Together
I think that piecing the quilt block is my favorite part. Of course I am using my Juki TL2010Q for piecing. What I love about this quilt block is that are NO NESTING SEAMS! What a fun sew when you don't need to worry about that! You still need to try your best for a quarter inch seam allowance! I have a great article about that right HERE. I always use my quarter inch presser foot and my Sew Steady Grid Glider. These two products, used together, have really helped me perfect my seam allowance! I also love good lighting and my Daylight Company Slimline 3 is perfectly perched above my sewing machine station!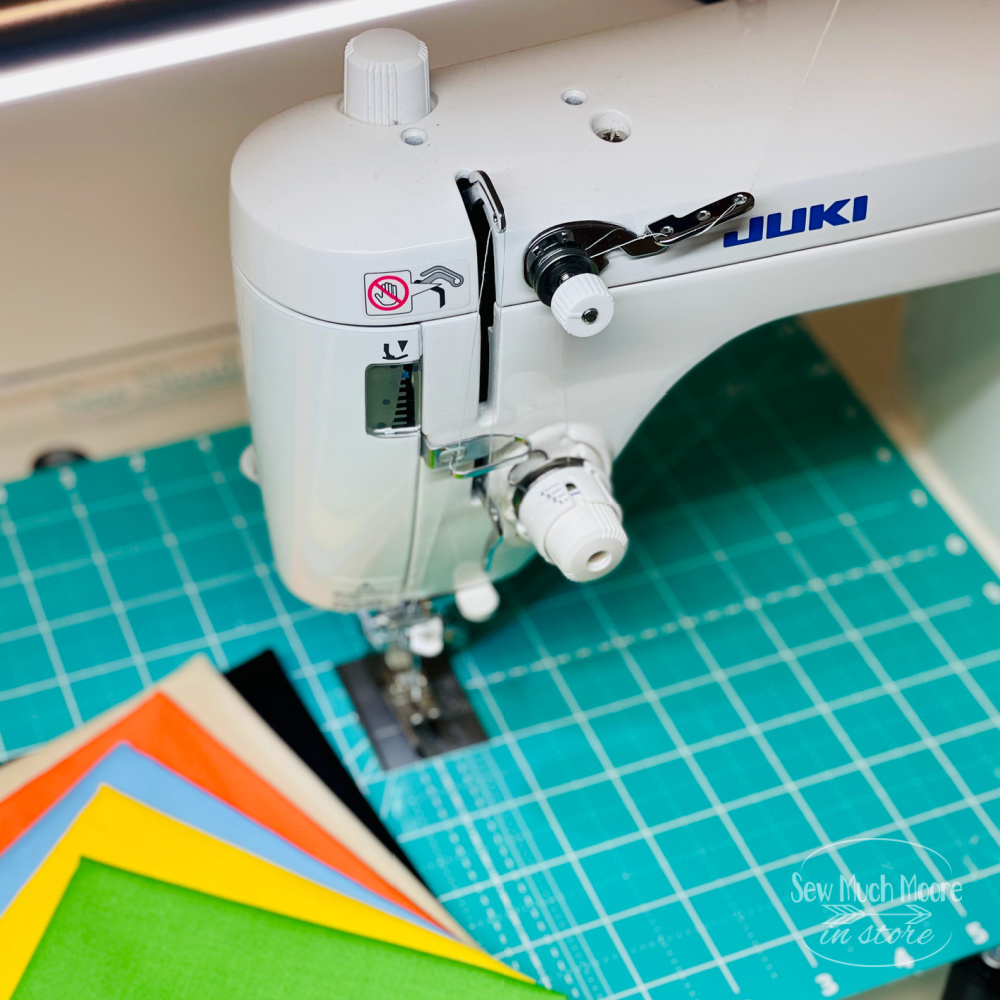 The final touches!
Finally, no quilt block is perfect until it is pressed! I loved using my Oliso Mini Iron! These cute irons come in a variety of colors. I thought that the yellow iron was a perfect match for the project I was working on. Side note: These little irons get super hot and even have a steam function! I take one with me on retreats and use them next to my machine. Perfect!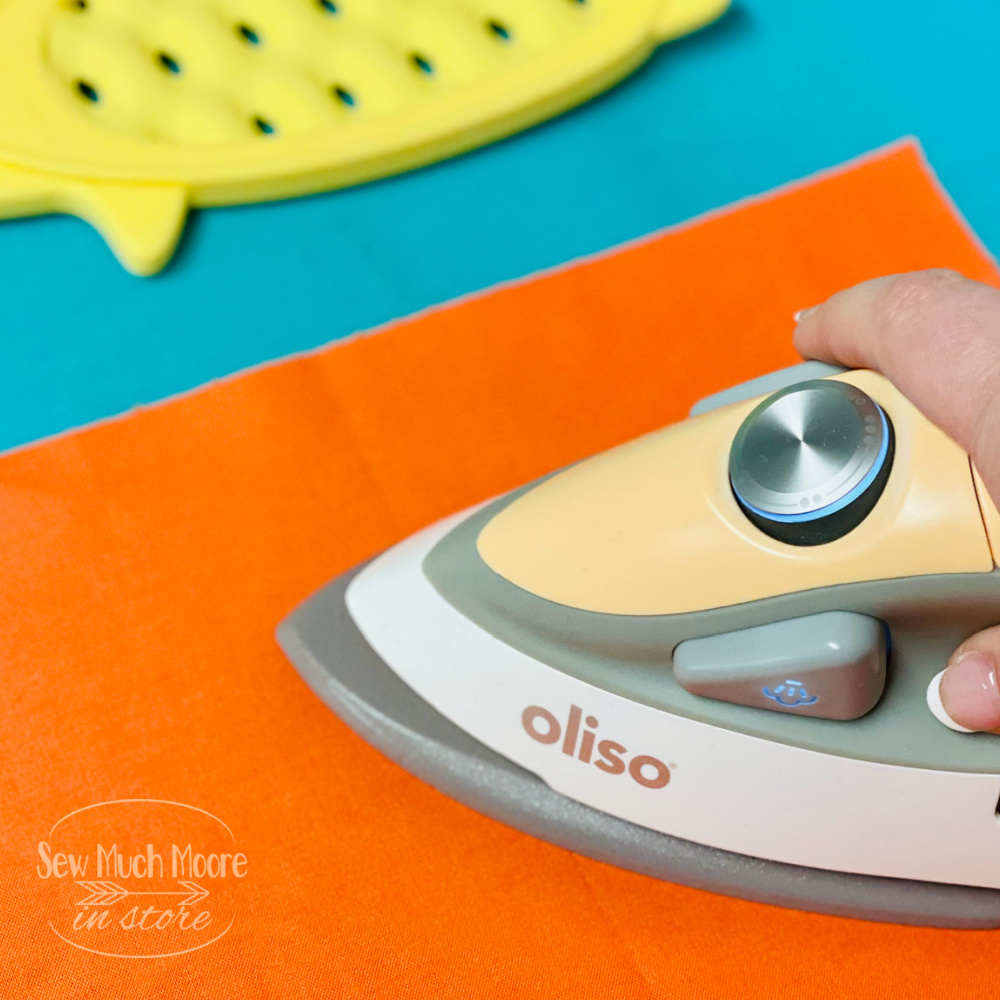 Larry the Lucky Leprechaun
I just love how this Leprechaun Quilt Block comes together! I will be making more and incorporating several into either a table runner or maybe a table topper! What would you make with this fun and simple quilt block? Let us know in the comments!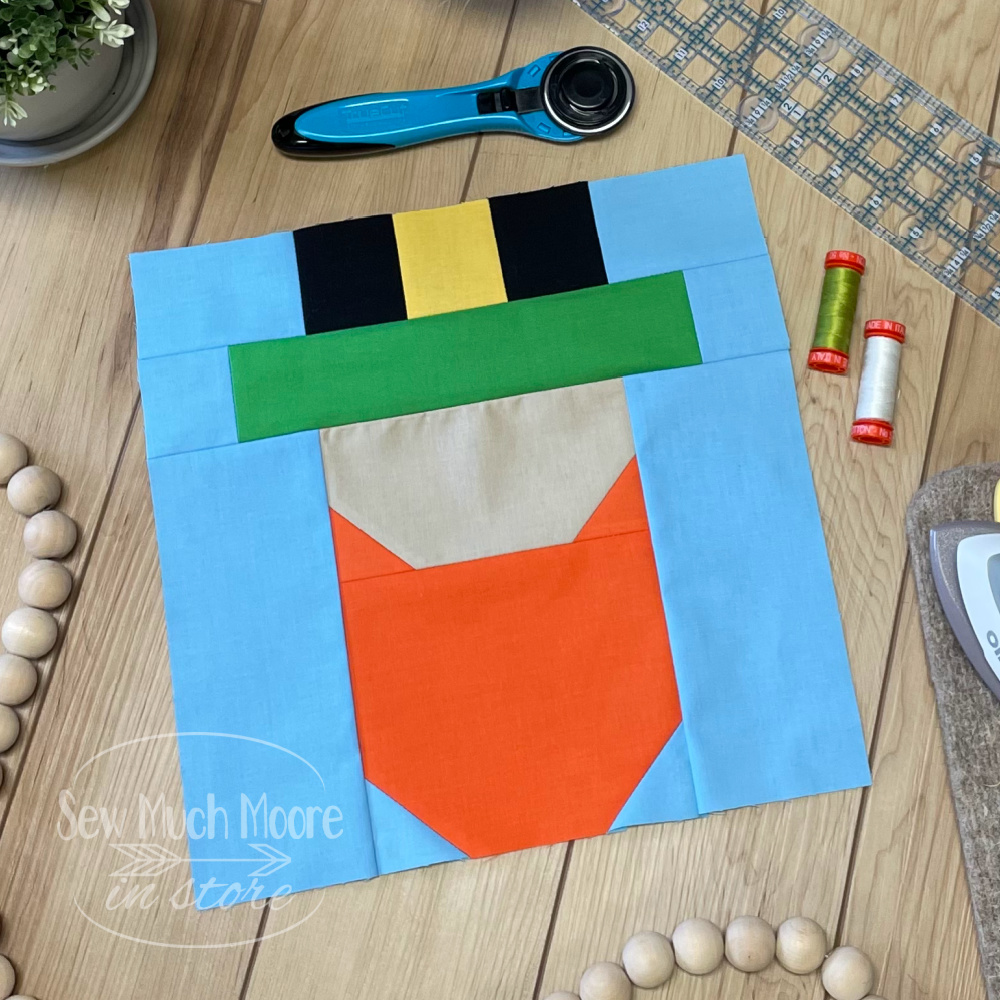 Be sure to share your creations in my Modern Quilts Facebook Group! We'd love to see what you've been making!
Happy Quilting!