Learn how to use a Rivet Press
Learning how to use a Rivet Press is fun and simple! In this tutorial, I will show you how to choose the correct rivet and how to install these into your projects. Rivets are perfect for every day and especially for taking your bag making to the next level! Let's get started and don't forget to watch the video too!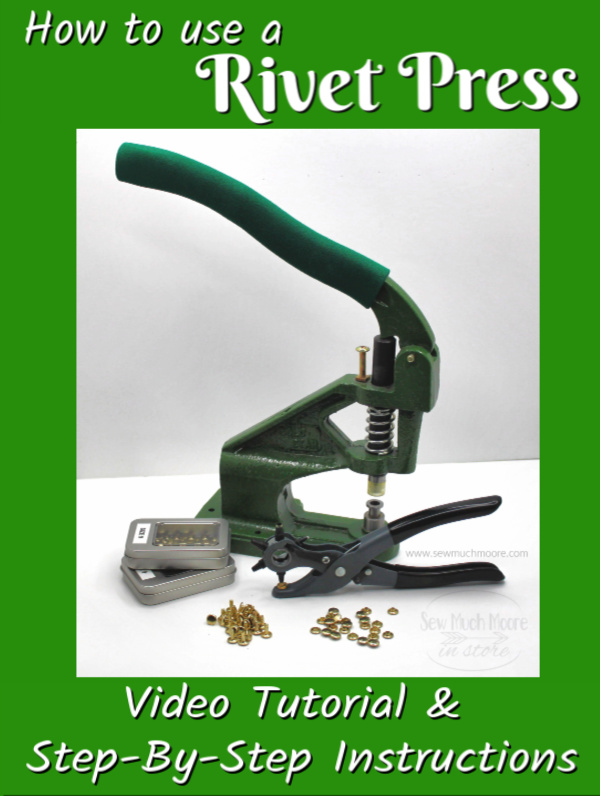 This post contains affiliate links for your convenience. ? Read my full disclosure policy here.
Now, before we jump right in – I would like to give you some general information about the general anatomy of a rivet…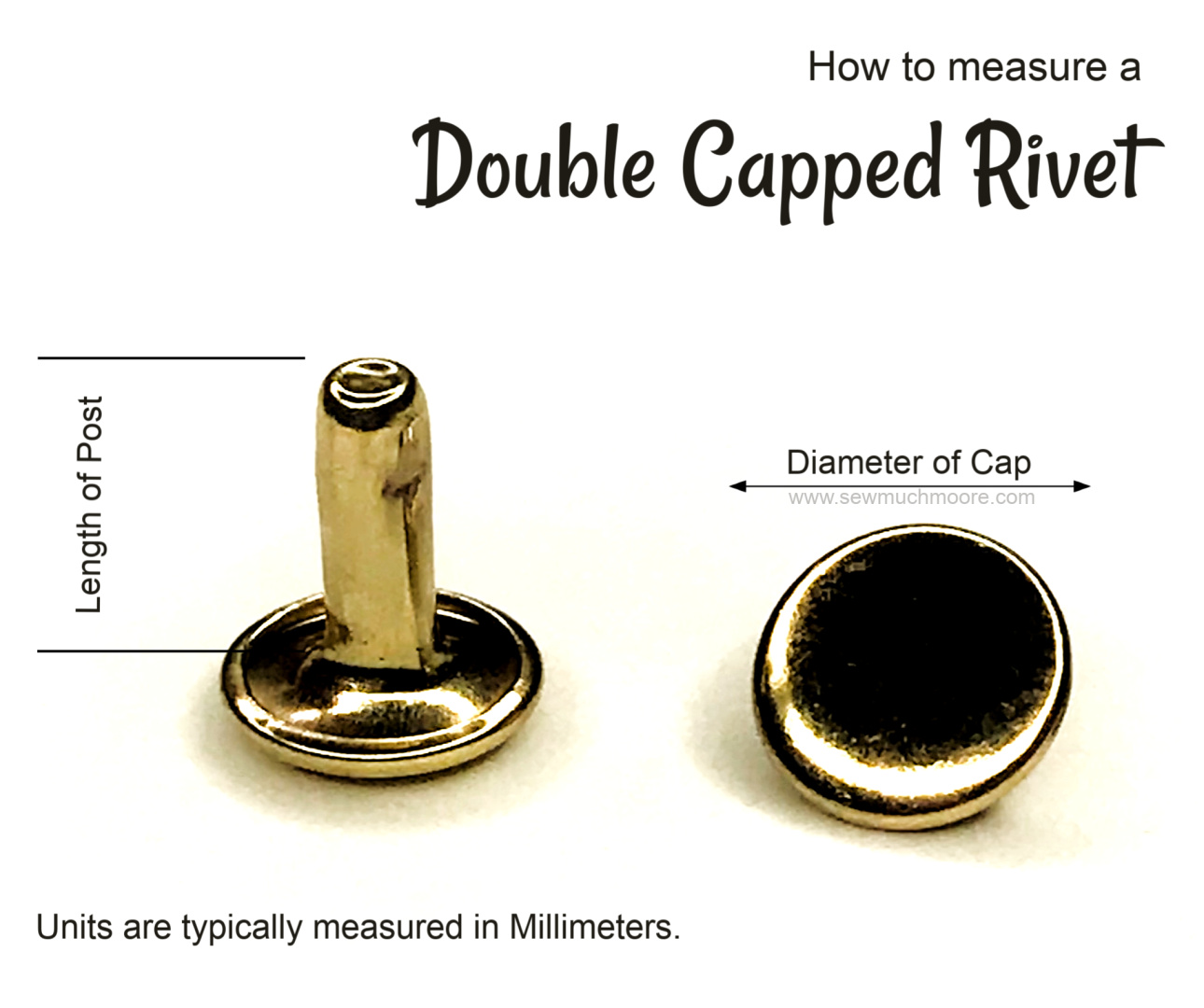 It's important to use the correct rivet for your project. However, knowing which rivet is the right size for your project can be tricky! Check out this handy reference chart to use. Hopefully, this takes the "mystery" out of this question!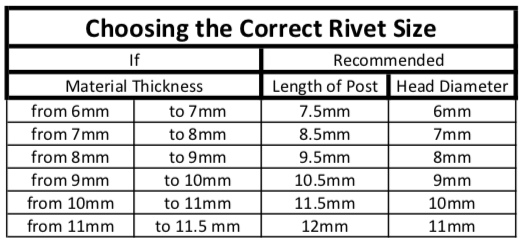 It's important to note that not all rivets work with all Rivet Presses and Dies. Be sure to order your rivets from the same place you get your rivet press and rivet dies. There is nothing worse than ordering rivets that you cannot use!

How to use a rivet press – Materials List
Rivet installation instructions
Firstly, select the correct size rivet for your project. Install the appropriate rivet die on your rivet press
Secondly, use your Leather Punch and prepare your hole.
Place the rivet cap in the top die and insert the shaft rivet into your project.
Next, align your capped rivet into your rivet press and press the handle firmly in the down position. Check the project to ensure the rivet is set. You should be able to tug firmly and the rivet will hold in place.
Pro Tip!
Once you start accumulating different size and types of dies, you will want a good way to store your materials. I use hinged tin storage cases (with a window) for my rivets and dies. I also use a label maker to help me easily identify the rivet size! The label maker was actually a Christmas Gift to my husband, but I stole it from him soon after I discovered how wonderful it was to use in my sewing space! It's a real time saver and keeps my sewing space nice and tidy.
I created a YouTube tutorial to help you learn to use your Rivet Press. Enjoy!
I hope you learned a lot from this tutorial. Don't forget to subscribe to my YouTube Channel!