BRIGHTEN YOUR SEWING STUDIO
Are you sewing in a dark or dimly light area? Do you wish you could Brighten your sewing studio and relieve stress on your eyes? Do you want to see better when you are sewing or quilting? I know exactly how you feel and have been working on this problem for a while now. I'm so excited to share my 7 tips to brighten your sewing space! These are practical ideas that can make an immediate difference to your time in your sewing room. Let's dive in and don't forget to watch the video too!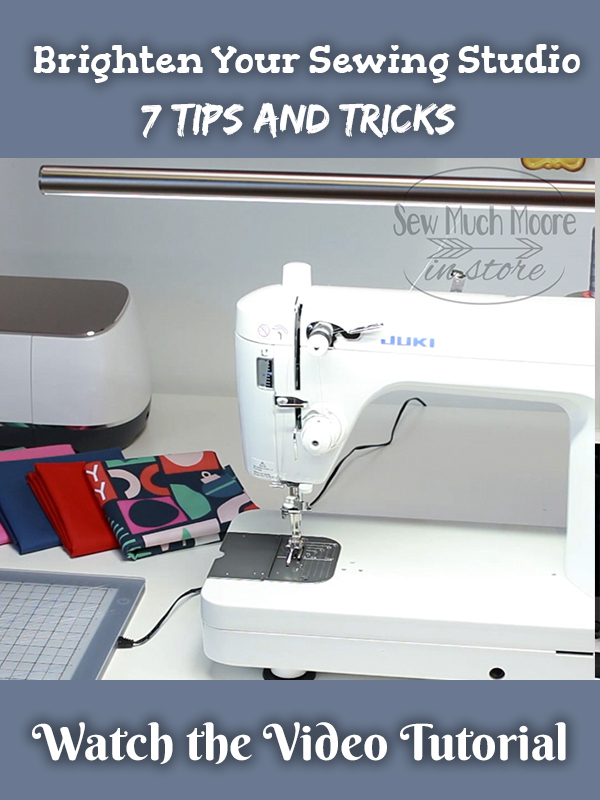 Natural Light
Using natural light is one of the easiest ways to brighten up a room. You can have the sun shine even brighter in your room when your windows are clean! Yes, we know. This one seems a tad obvious, but simply cleaning your windows can have a major effect on how much sunlight streams into the room. The less dirt, dust, and splatters on your windows, the more sunshine can peek into your room. (Plus, cleaning a window is way easier than installing more windows.) This is also a good time to dust the window sill and blinds (if you have them).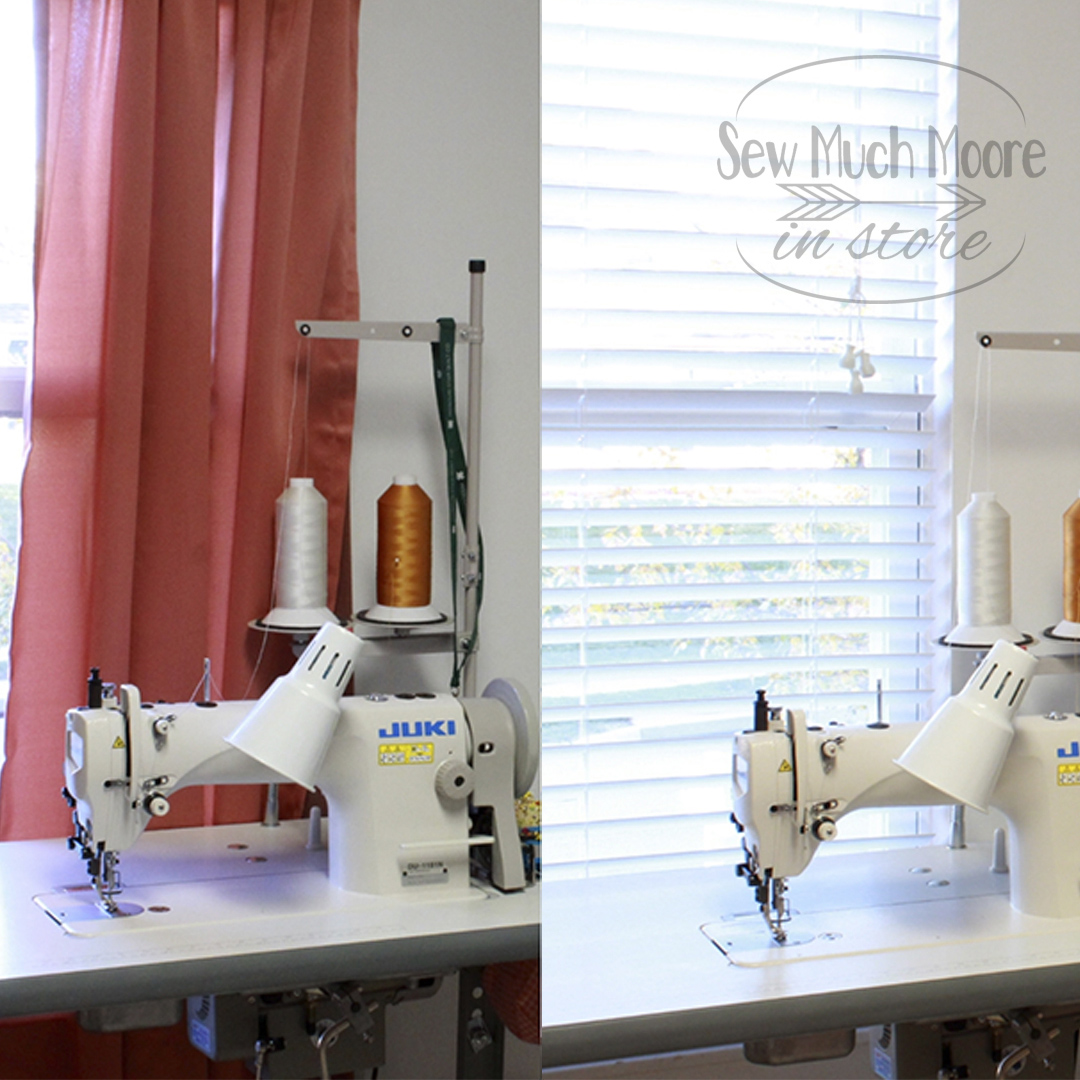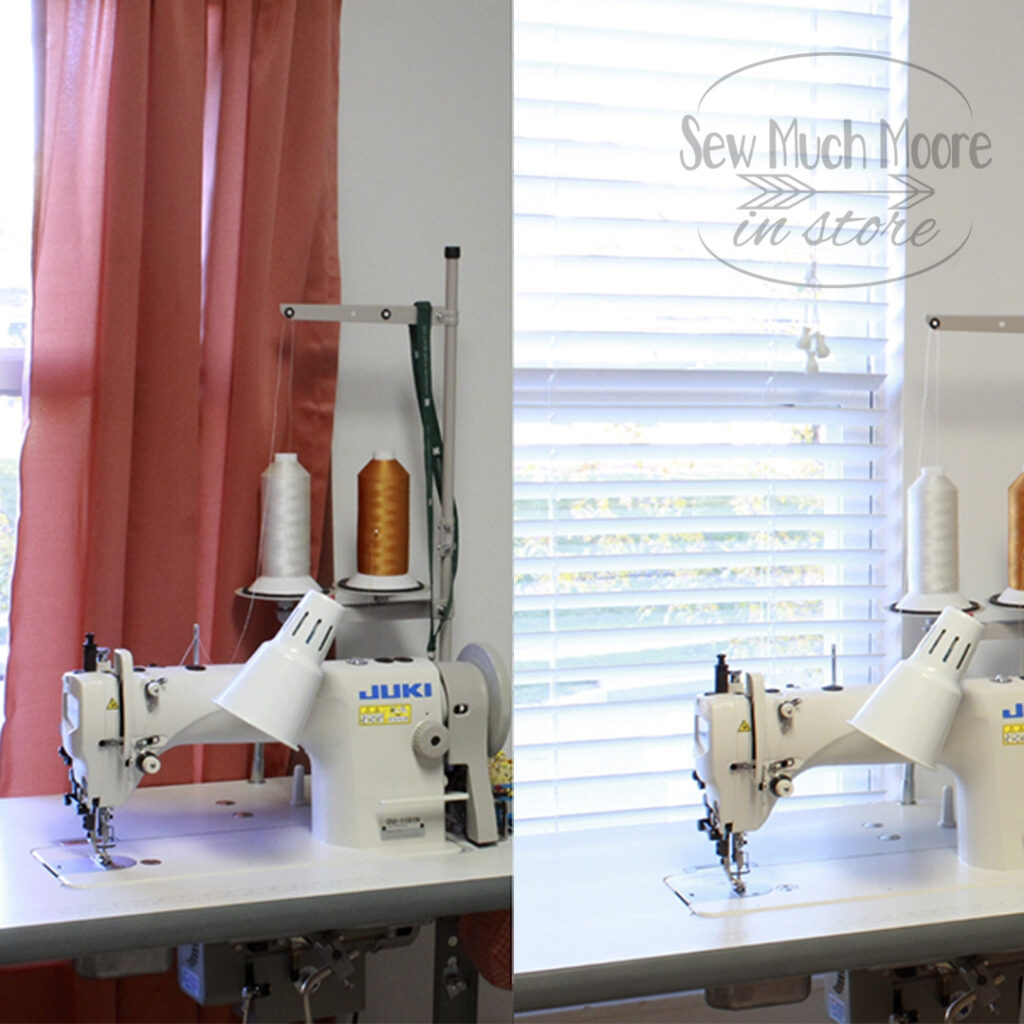 I use white blinds in my window and this works well to reflect light in the room, allows light to come in and also provides adequate privacy when closed. In the image, you can see what a difference it makes to have lighter colored window treatments! Consider changing to a lighter shade of window treatment too!
Wall Paint
Since light is easily reflected, it is recommended to have very light (or even white) walls in your sewing space.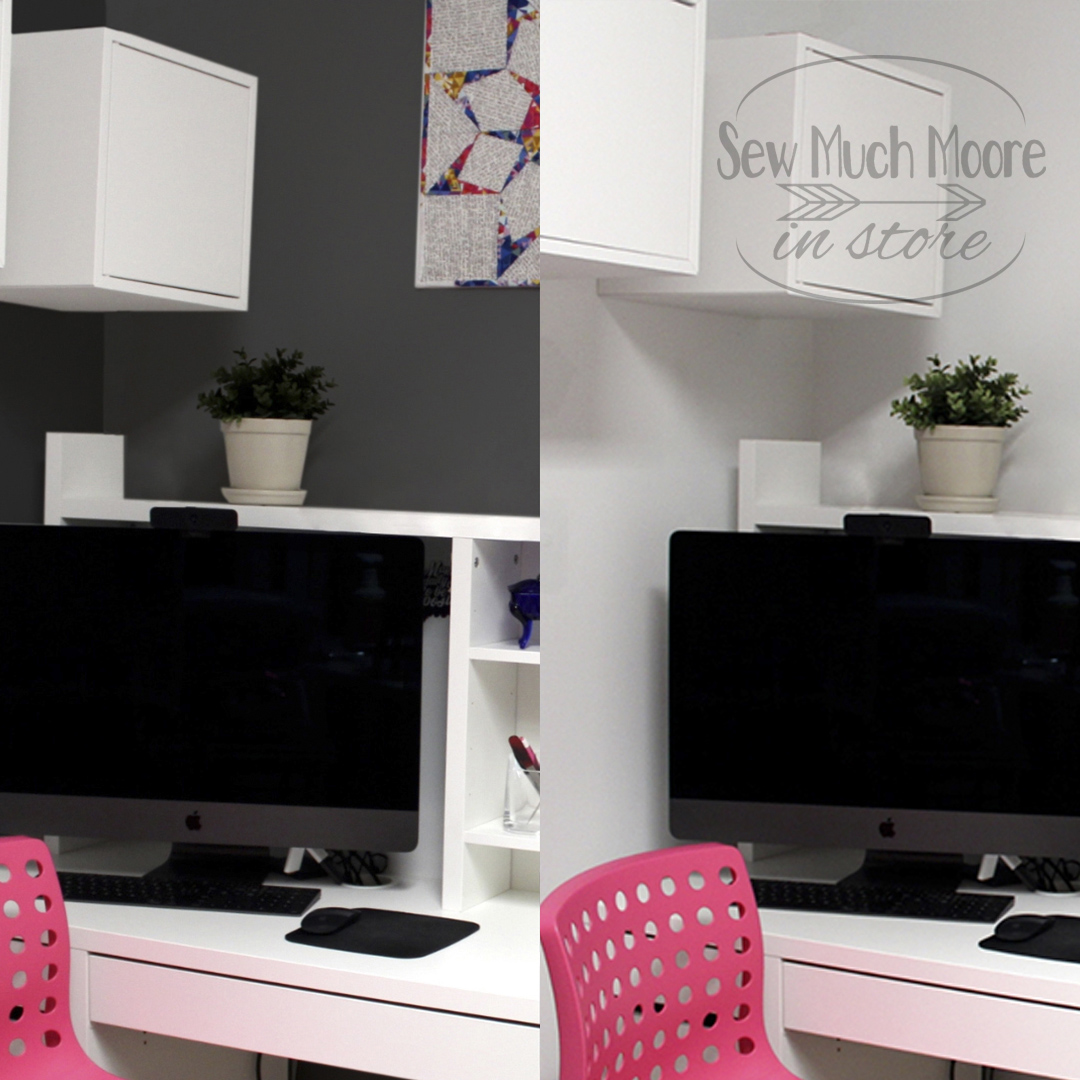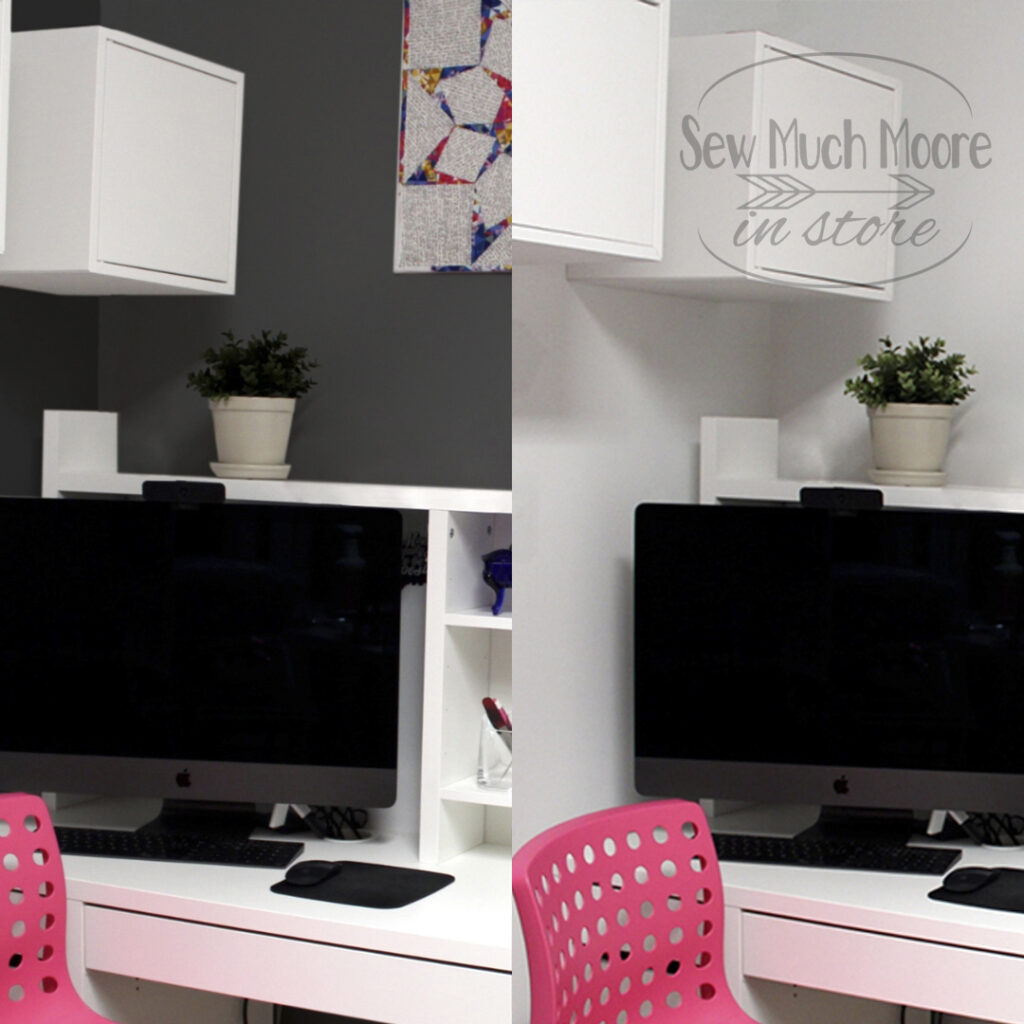 This isn't the space to try out a moody, dark color palette. Think back to sixth-grade science: The lighter the color of your walls, the more light they'll reflect.
Flooring
There are tons of choices for flooring, but when a space is in need of additional light, it's best to choose light wood (or carpet) flooring to brighten up the room.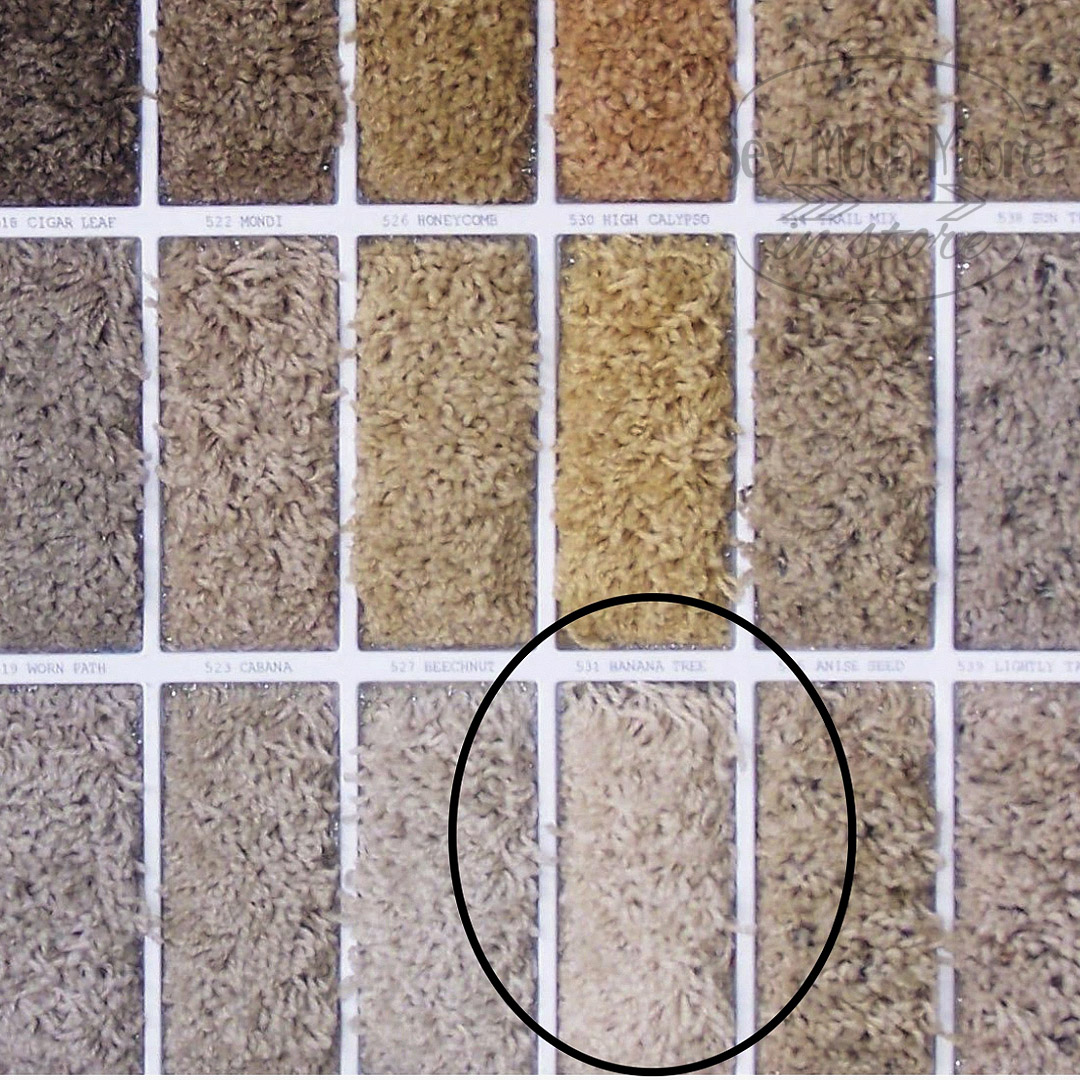 If changing out the carpet or flooring is not in your immediate budget, consider adding a large white or cream colored area rug.
Ceiling
Aren't most ceilings white? I think so, but it's worth mentioning that having a white ceiling is another way to ensure that you maximize the light being bounded around the room. Most of us have the builders grade popcorn ceiling, and that is just fine. If you ever want to upgrade, they have some amazing Ceiling Tile Accents that would take your space to the next level.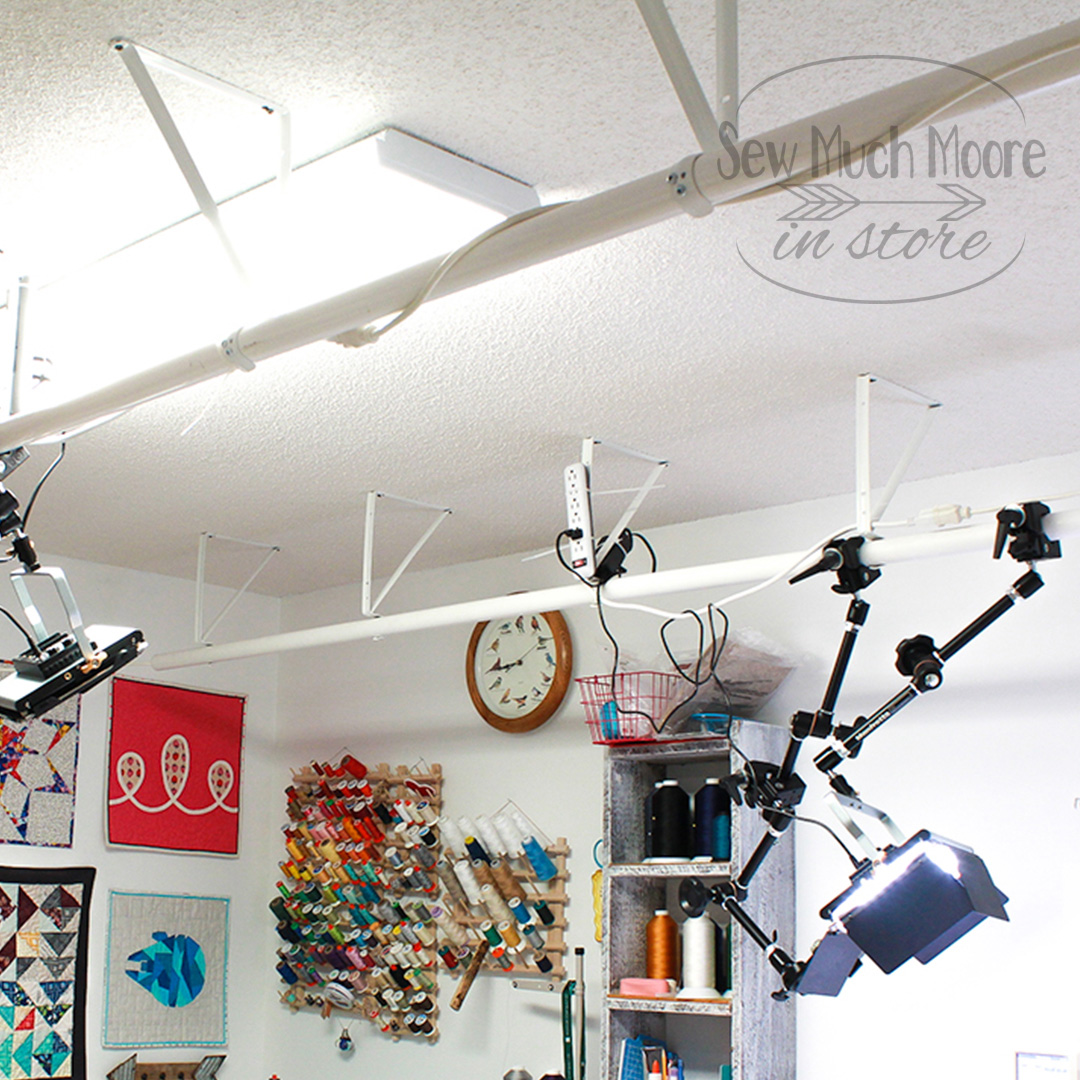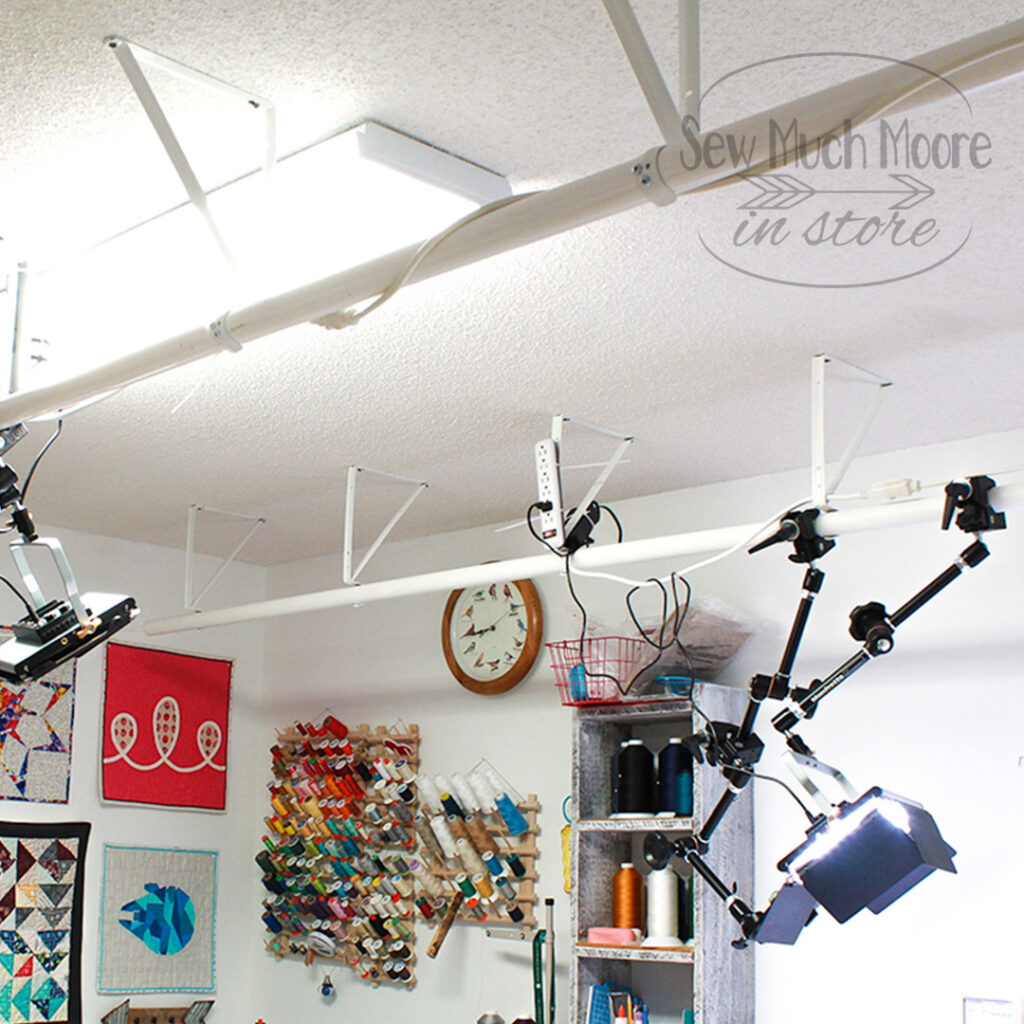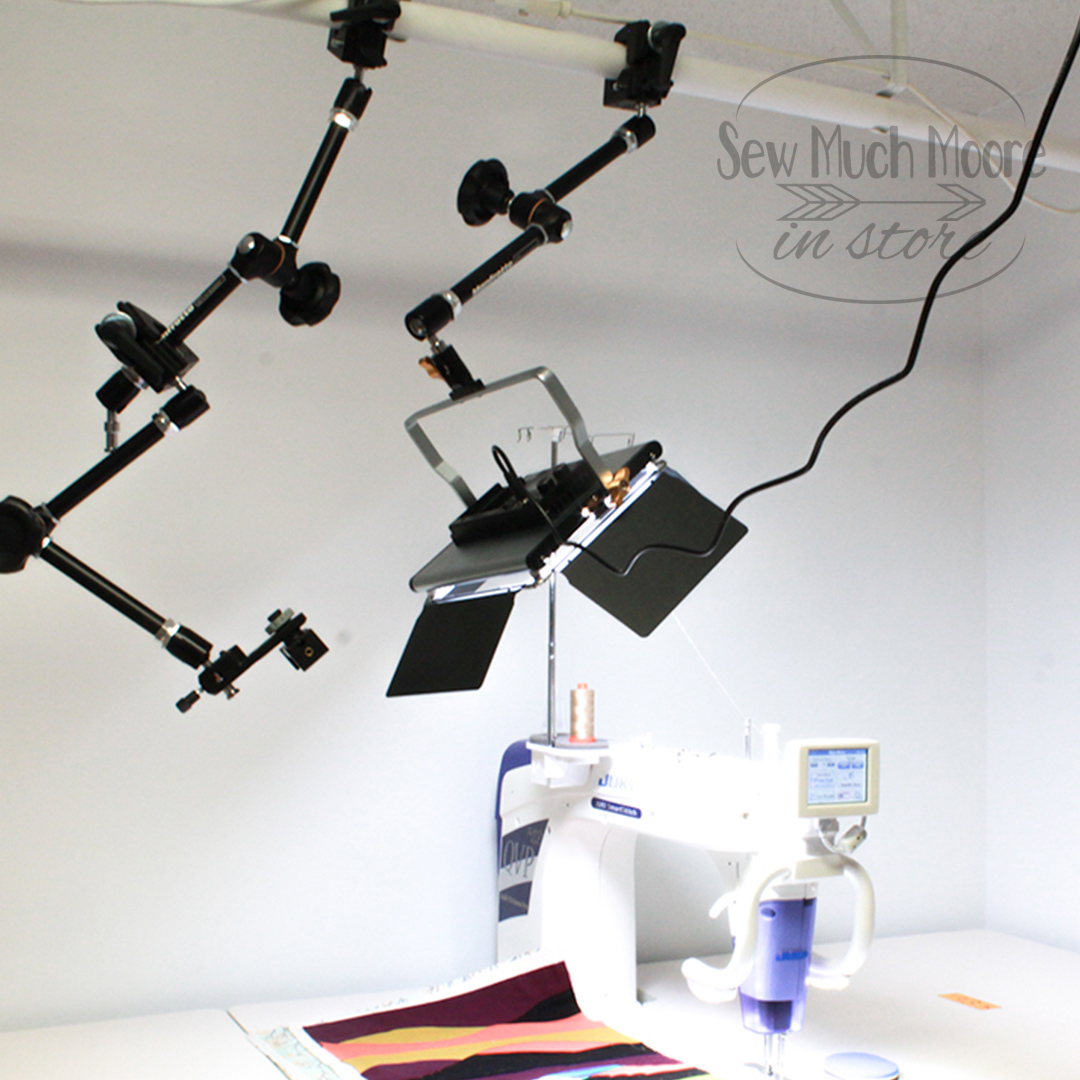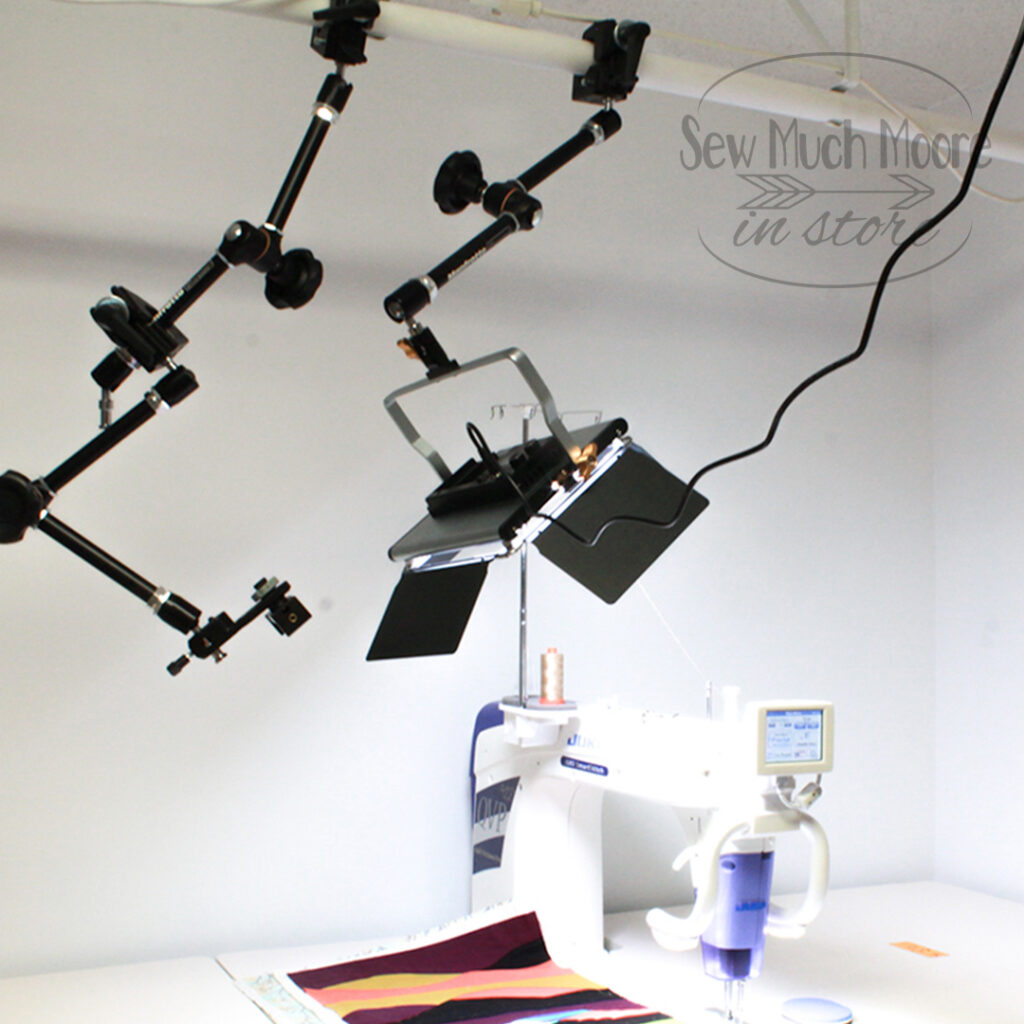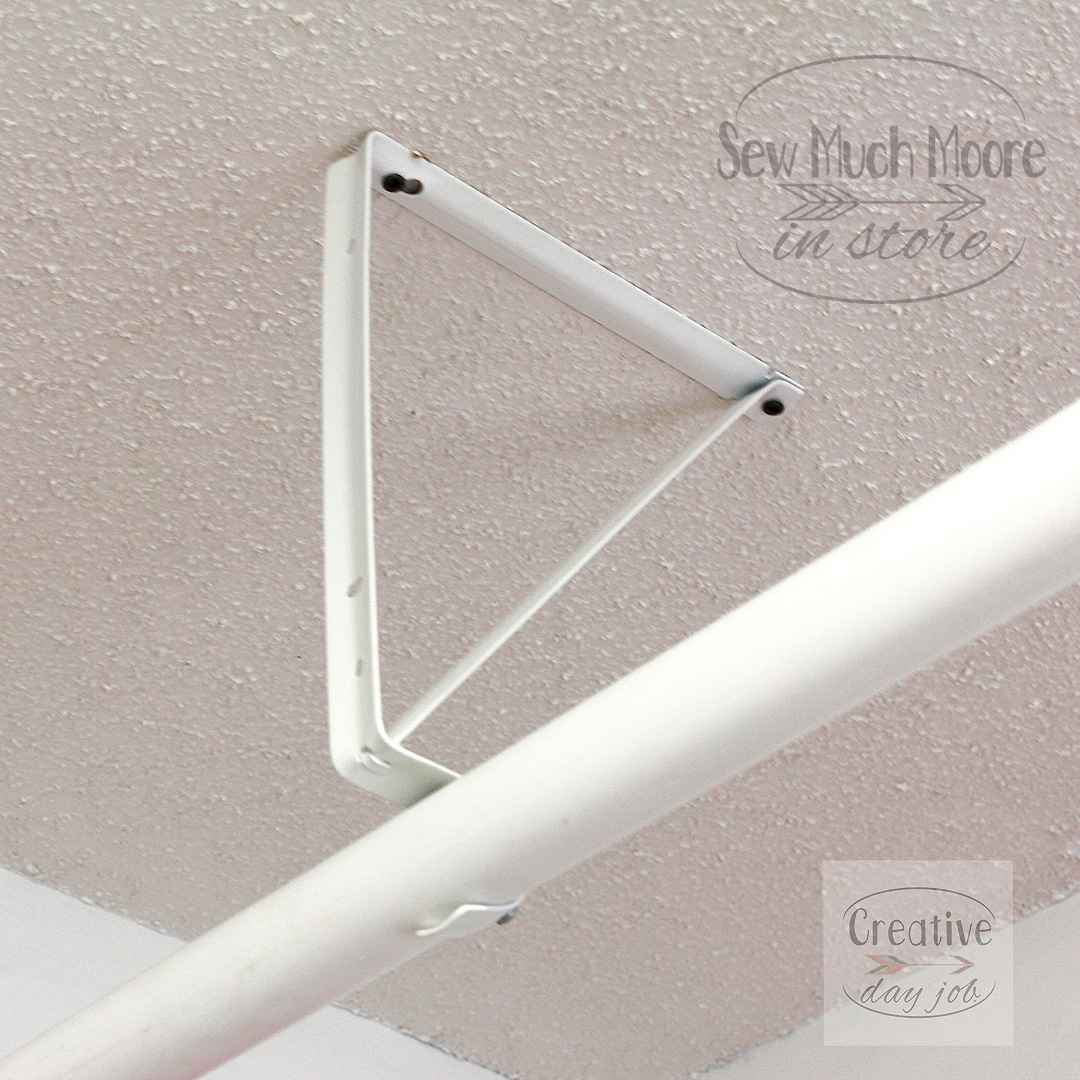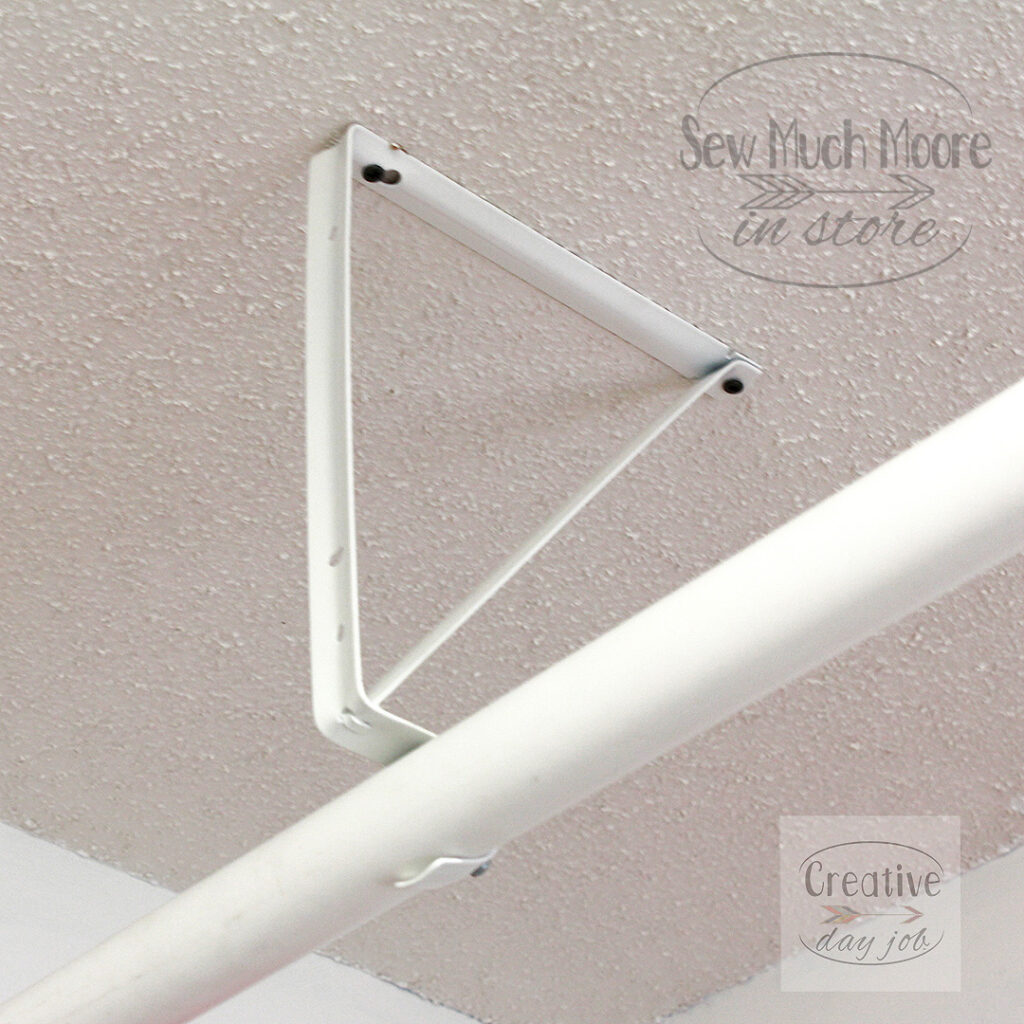 Although my ceiling is packed full of video equipment, I chose to use white PVC Pipes and brackets. To learn more about my ceiling setup, check out this article.
Change Your Bulbs
A simple thing, like changing your light bulb, can make an instant and amazing difference! The difference between Daylight Bulbs and Soft White bulbs is simply remarkable! I recommend using Daylight Light Bulbs for your Sewing Studio! These are white lights that really brighten your sewing space!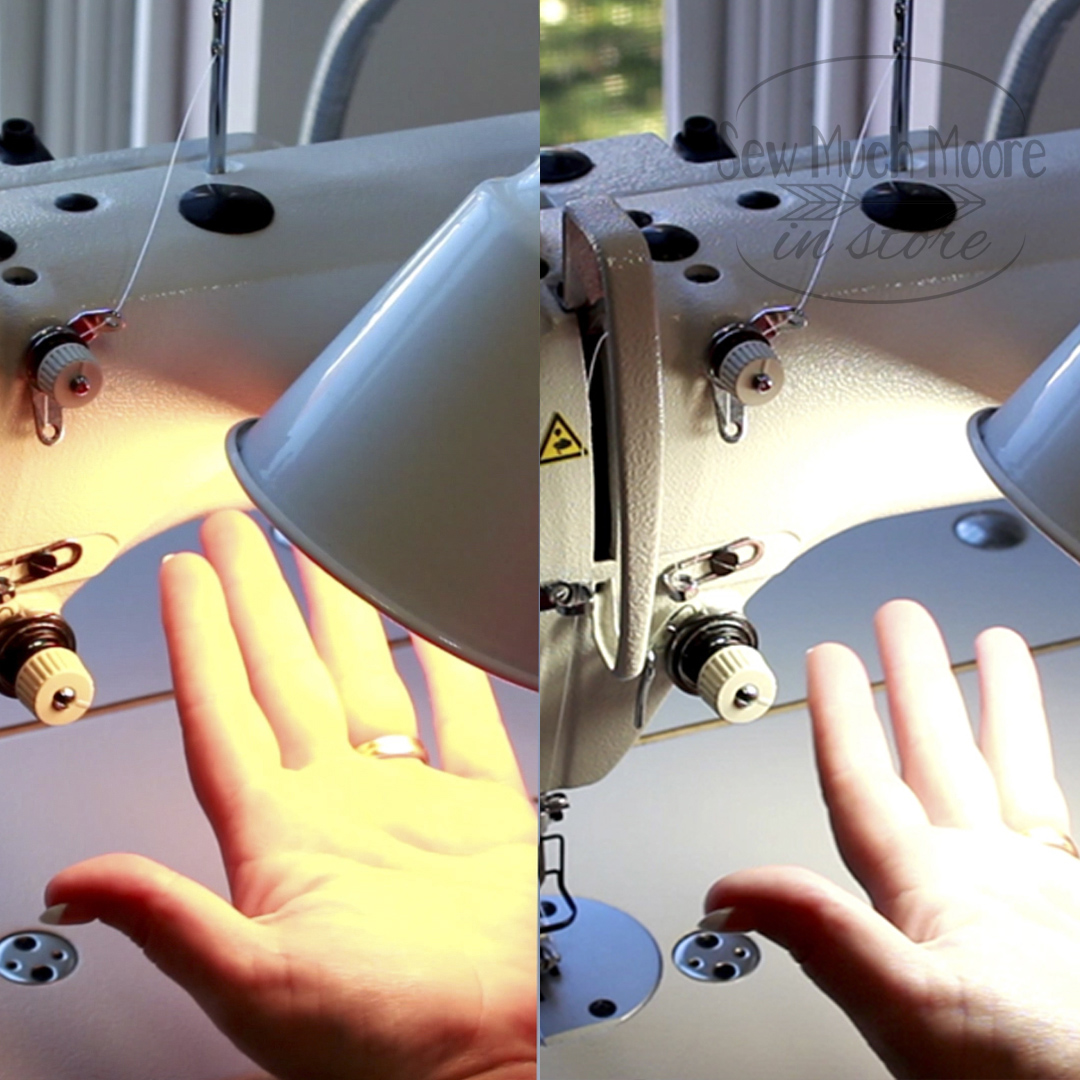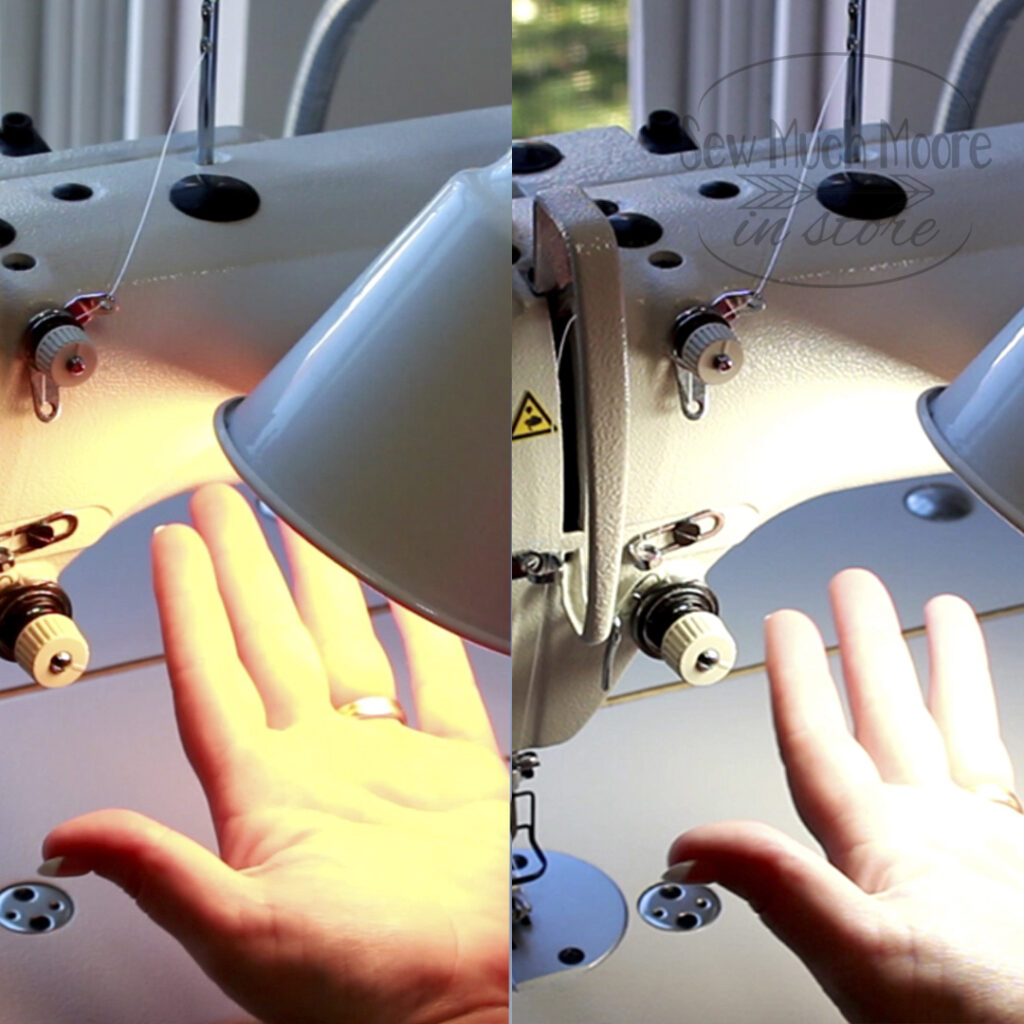 Another great thing about the Daylight Bulbs is that they do not emit heat.  We all know how warm it can get in a sewing room.  I mean, that iron isn't cool and can really heat up a space.  So, don't add to the hot box by using the soft white bulbs.  Switch to Daylight Light Bulbs ASAP!  Ps – they even make Daylight bulbs for your sewing machine!!!!
Embrace Minimalism
Let's face it. We all have a lot of stuff! We have even more stuff when it comes to our sewing and quilting supplies! We have fabric, tools, notions, machines (not to mention the cutting tables, ironing boards and more). And then we pack it all into a single room! Take a look at my space before I switch to minimalism.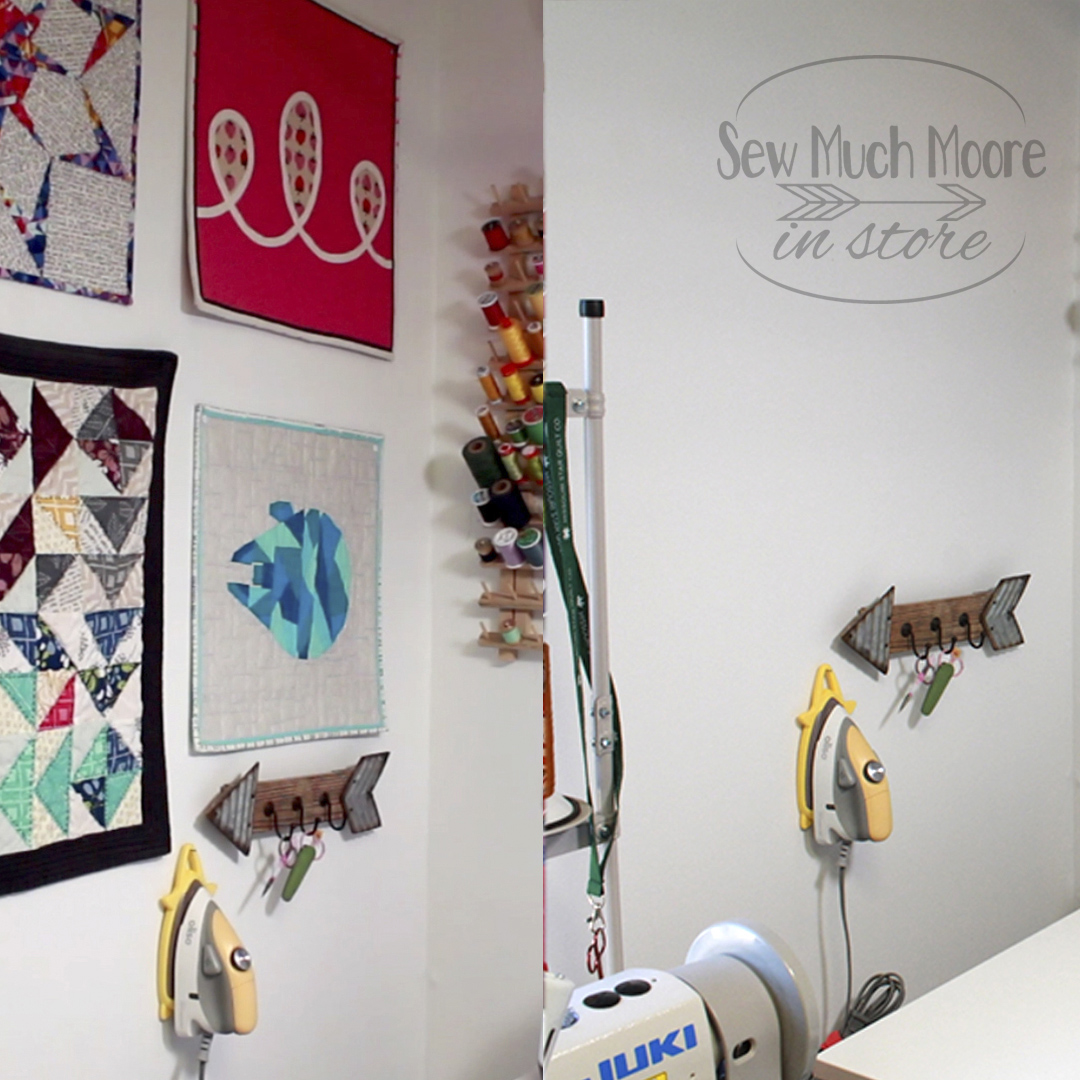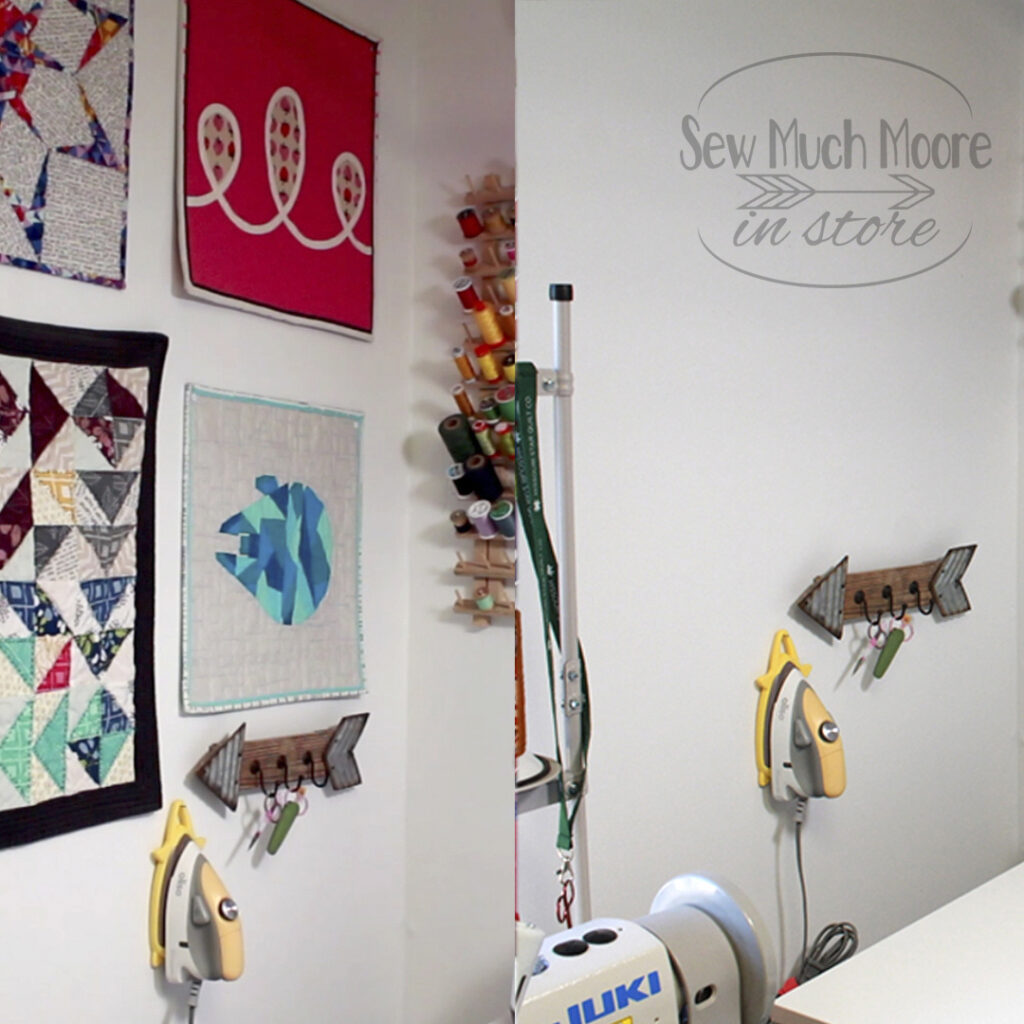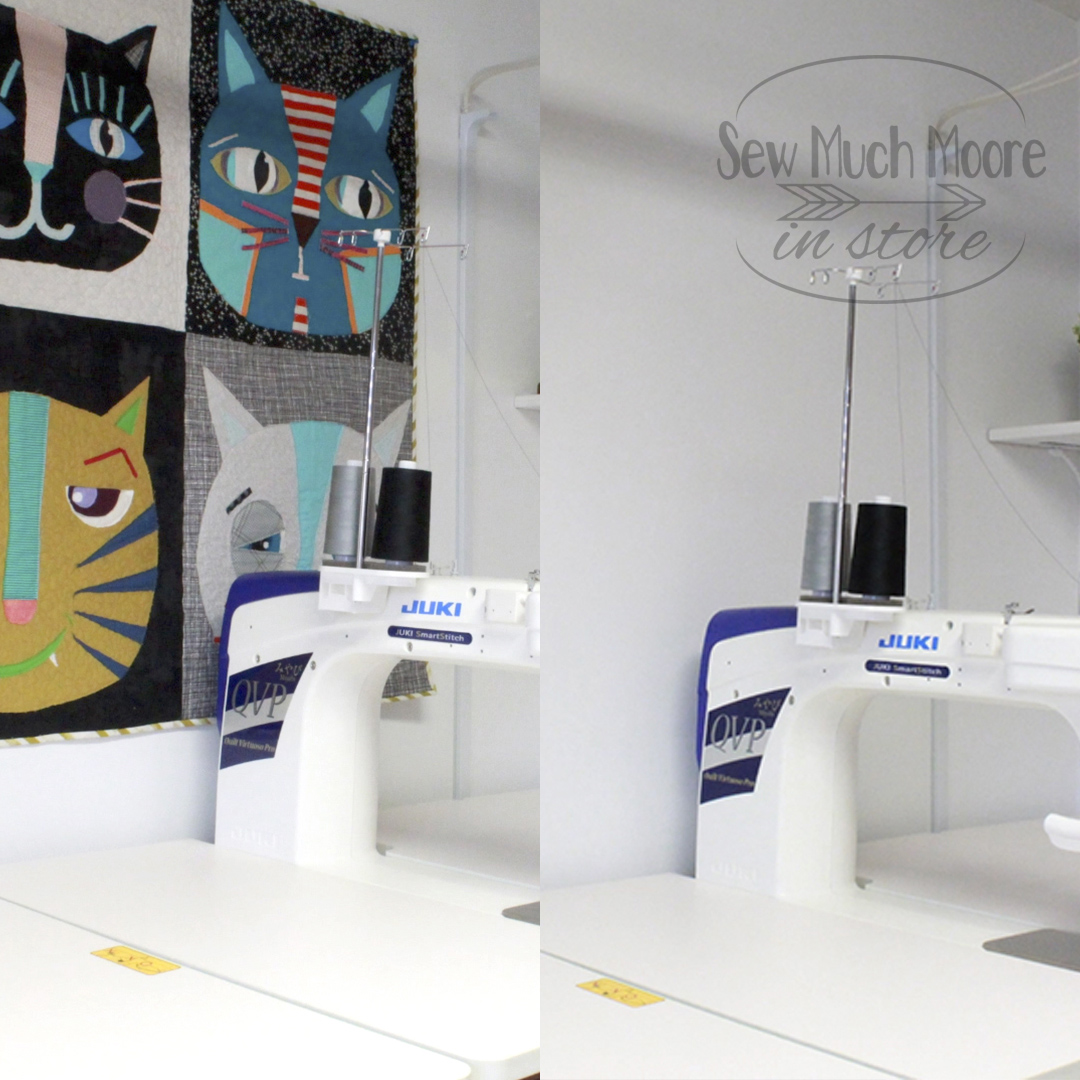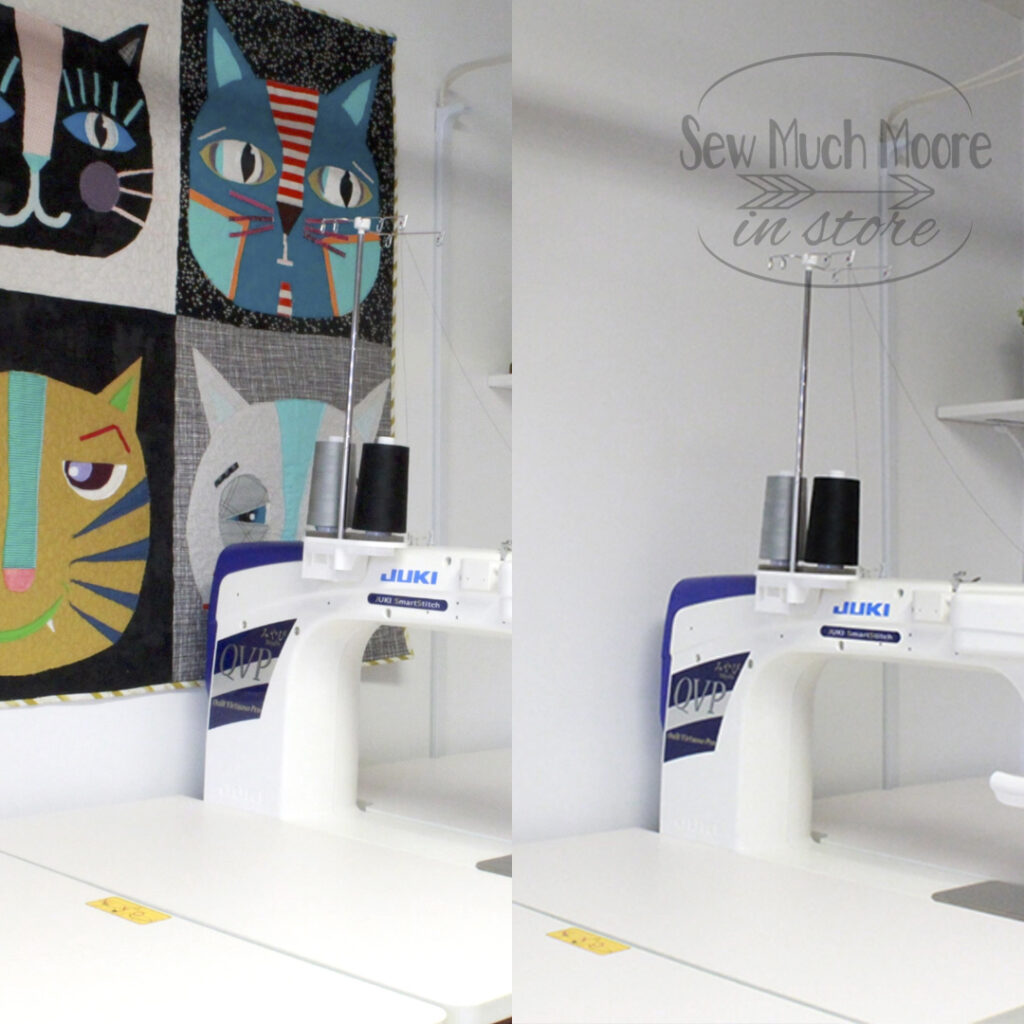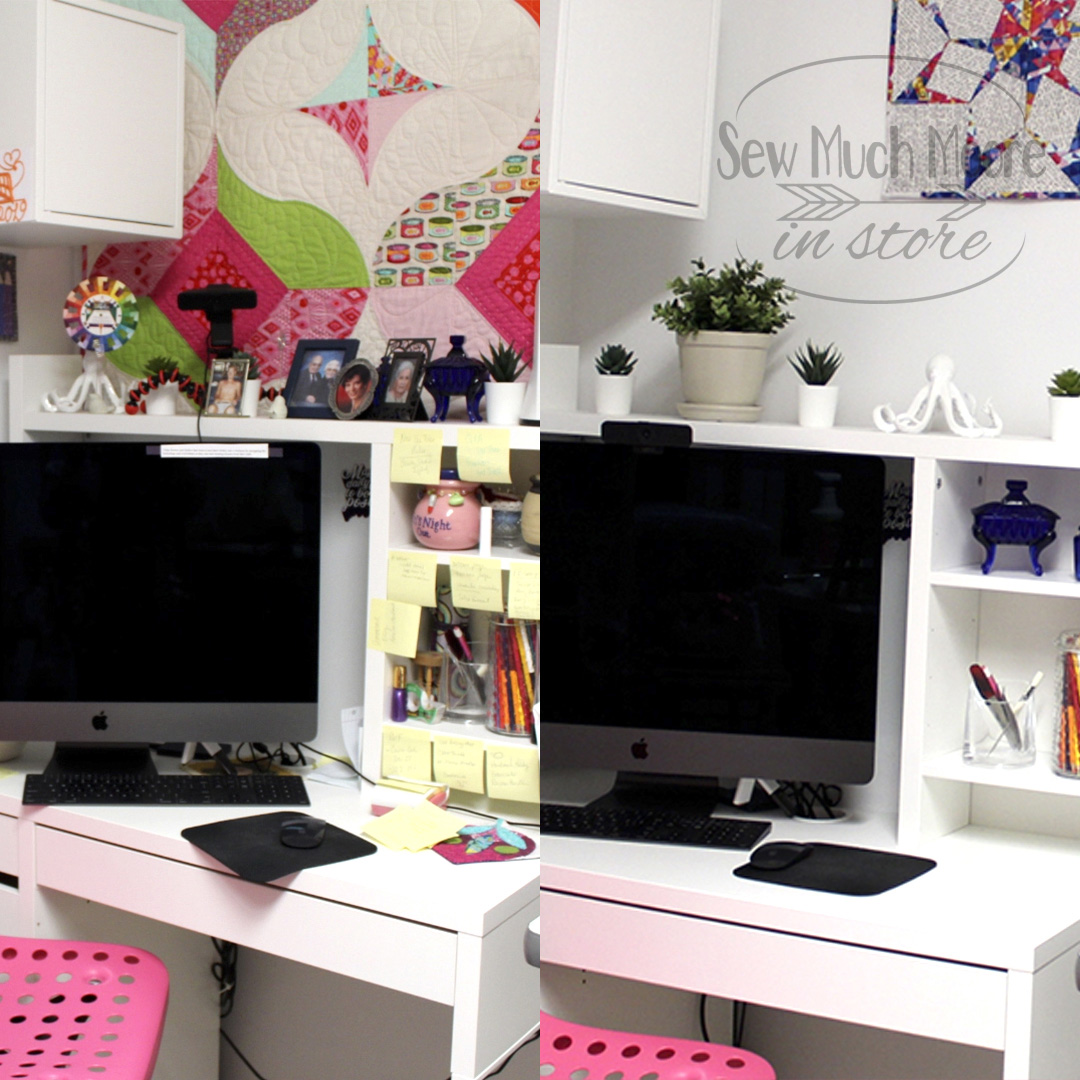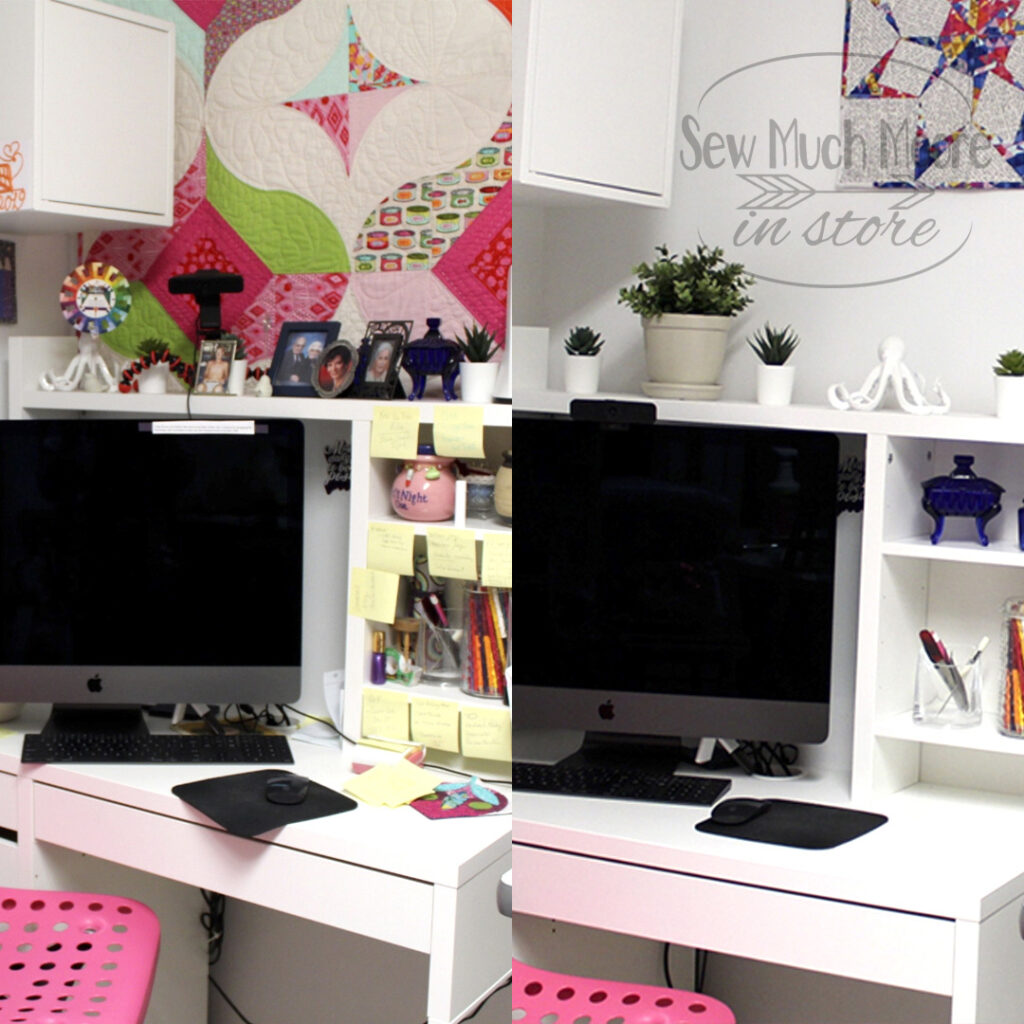 We also love to showcase our work by hanging up our mini quilts and sometimes trying to fill up all the empty spaces. While this is very pretty and can also be fun, all these colorful projects can absorb the light in the room. Take a look at the difference when I remove most of the mini quilts and change to a minimalistic decor. The space has definitely brightened. I did leave a single mini quilt on my wall, but will keep my other mini quilts handy so I can change them out on rotation.
Add the Slimline 3
I just love my Slimline 3 Table Lamp. I have this clamped on the side of my Sewing Table. My light illuminates my sewing machine. Because it has a swivel base, I can swing it around to my ironing board as well! This lamp has two flexible joints so I can position it in the perfect place for my task.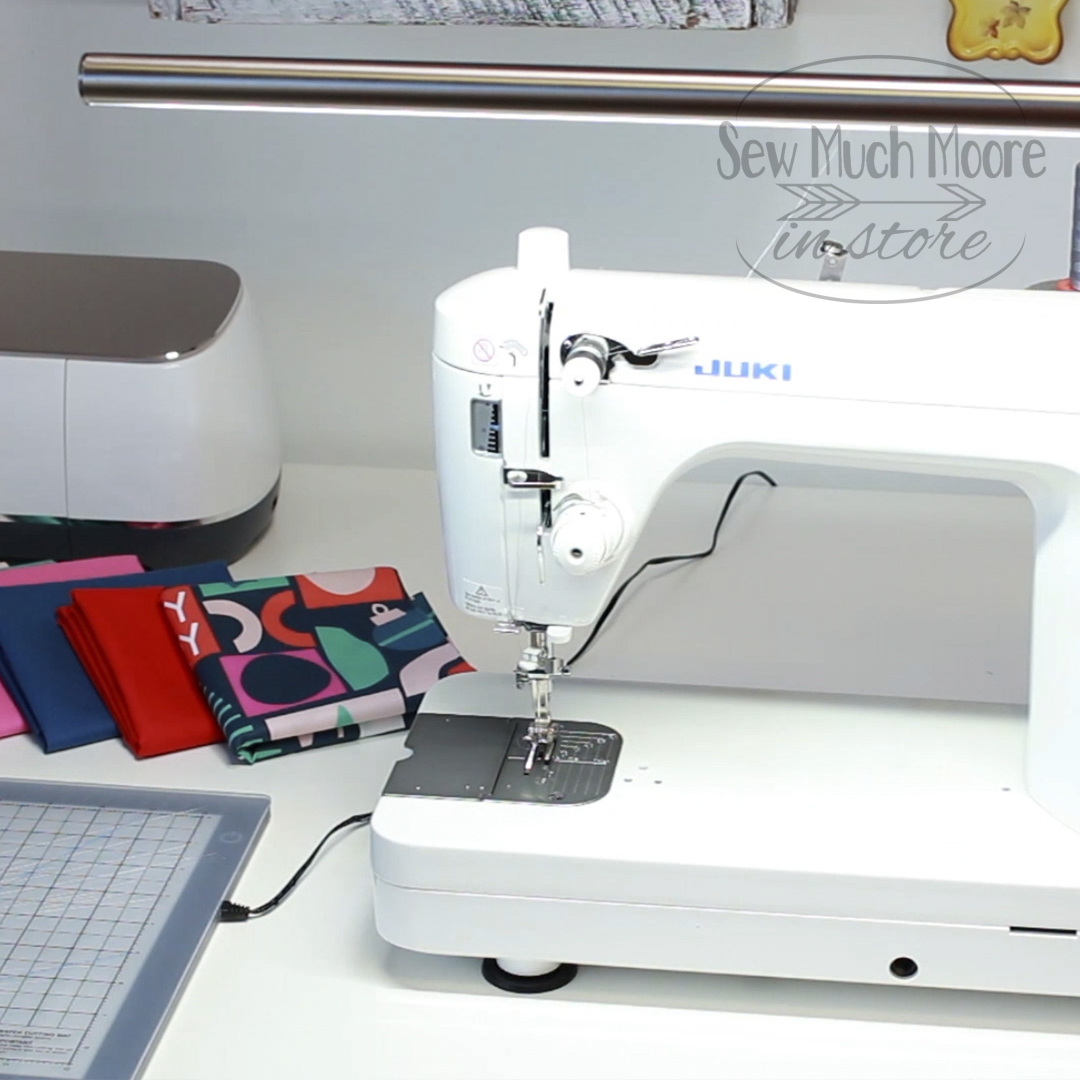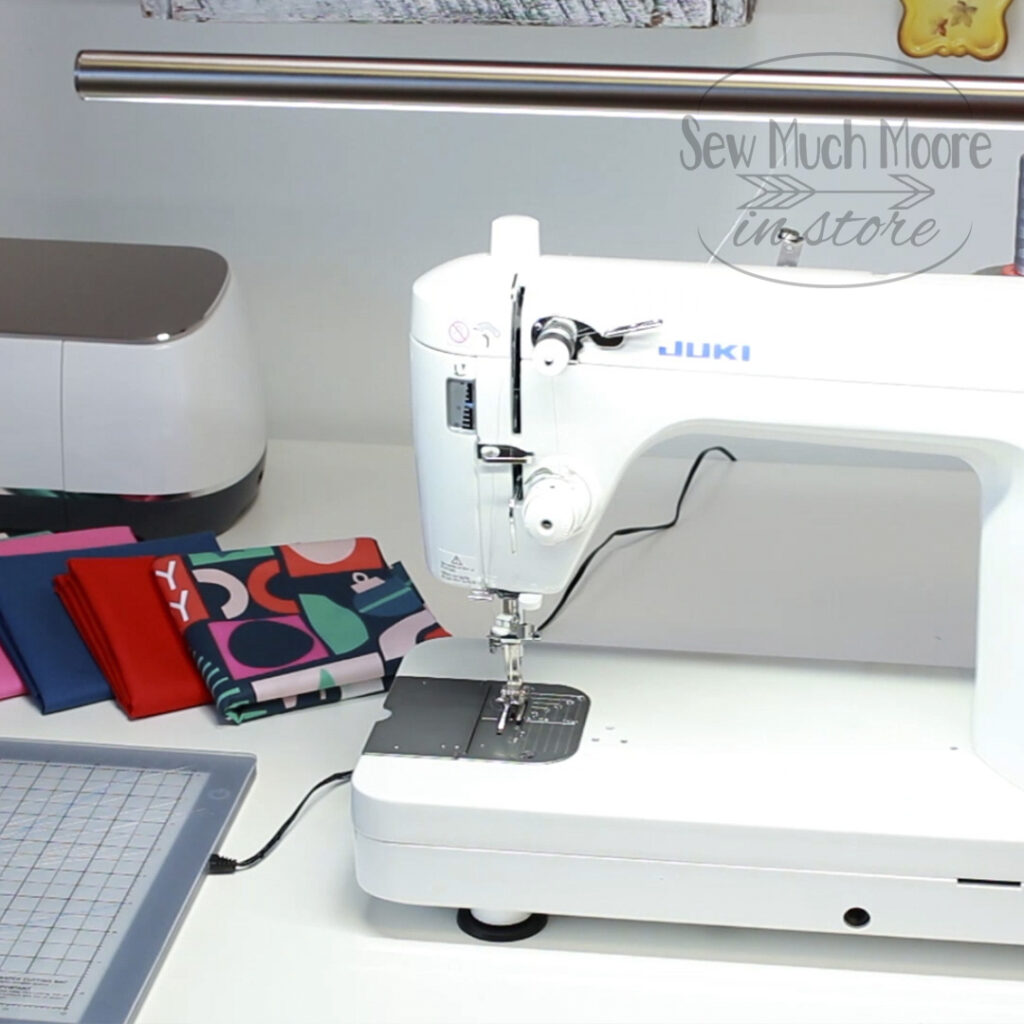 My Slimline 3 from the Daylight Company has 4 different brightness levels. I use the lower setting for sewing during the daytime and crank up the brightness for evening sewing and quilting. And because I am a Daylight Brand Ambassador, I can offer you my coupon code for 20% off your purchase! Just head over to the Daylight Company website and get your Slimline 3 today! Use Coupon Code SEW20 for 20% off!
Watch the video to see all the ways to brighten your sewing studio!
I hope you can take some of these ideas and use them right away. I would love to know in the comments which idea you like best!
Keep Sewing Brightly!