I have always been a fan of Alison Glass. Since I started following her, Alison has continued to create beautiful designs for fabric, wonderful Quilt patterns and even makes embroidery designs! In case you didn't know…. Alison Glass is a surface designer living in Virginia with her husband, daughter, and son. She currently designs fabric for Andover Fabrics and has several collections available. I was recently invited to the 2018 Fall Festival at Missouri Star Quilt Company. The Alison Glass Trunk Show was on the schedule and I could not wait! Most of you know that I live a little over an hour from MSQC, so I was thrilled to attend!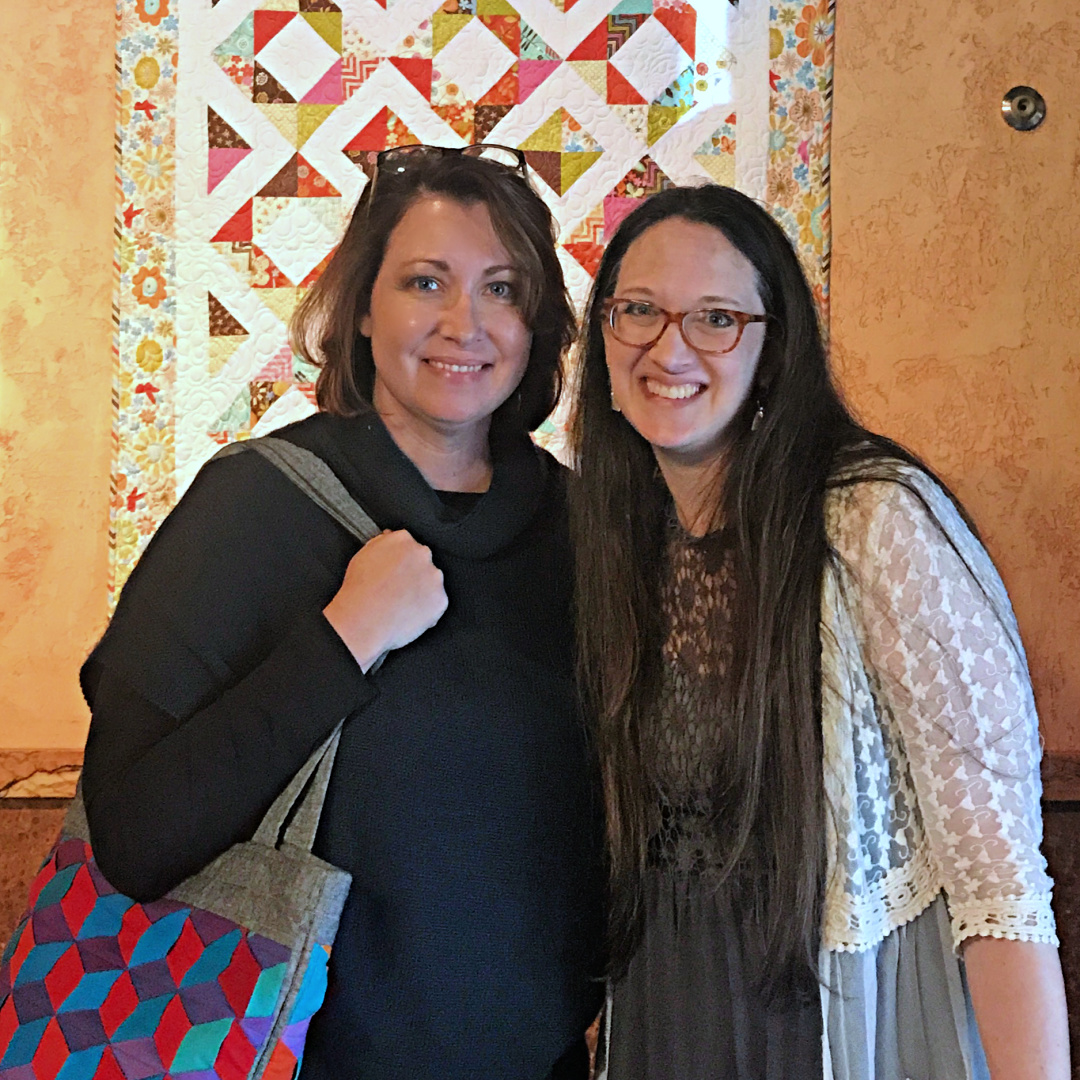 Since it isn't everyday that Alison comes to the Midwest – we (a group of Modern Quilt Guild Members) decided to either carpool or meet in Hamilton Missouri. There was a full day of activities planned (let's not even talk about the amount of shopping that happened) and the Alison Glass Trunk Show was scheduled for 10am. Alison gave a great talk to the audience and showed us many quilts that were made with her various lines of fabric. Let me show you one of my favorite quilts!
The Trunk Show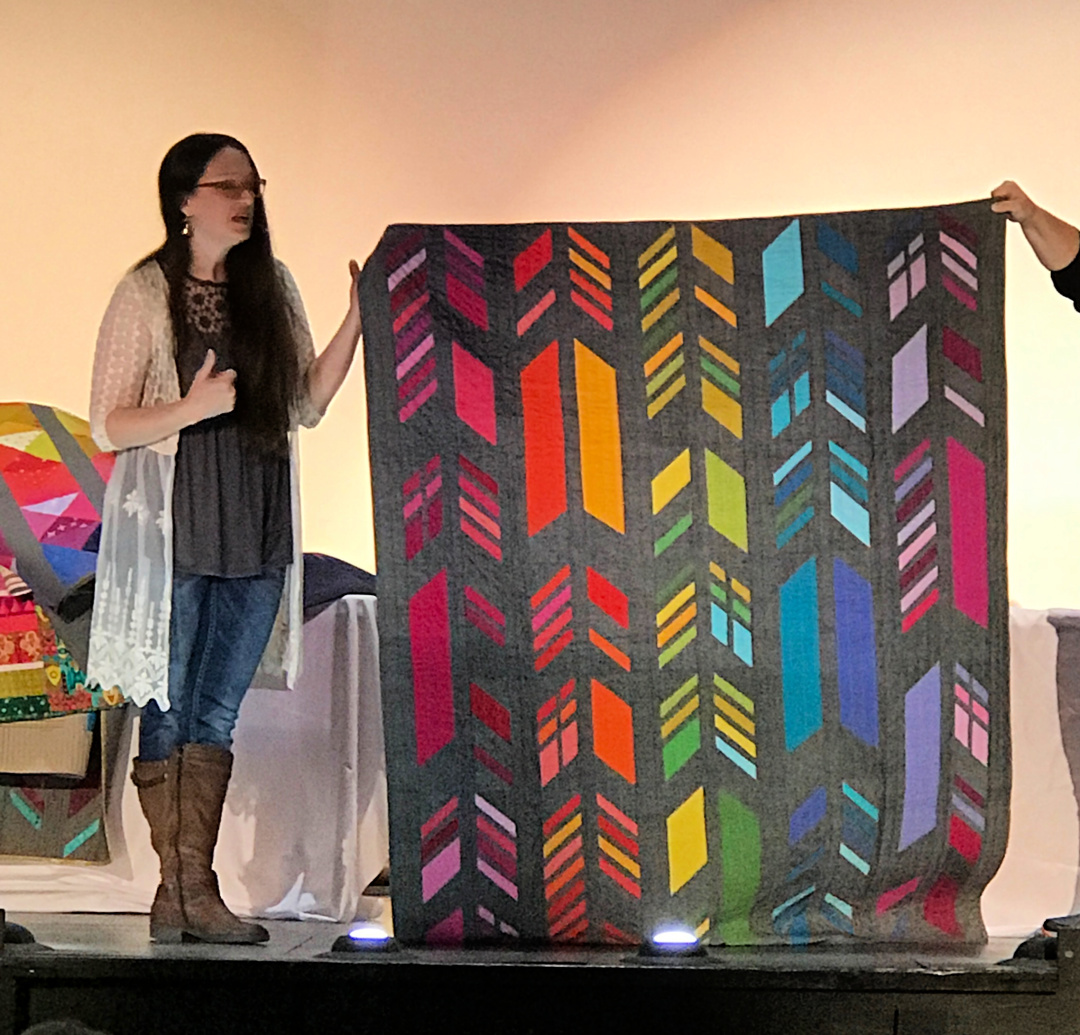 This post contains affiliate links for your convenience. ? Read my full disclosure policy here.
The Feathers Quilt pattern was based on Alison's Feathers fabric design from Sun Print 2014, this large scale version of the design uses foundation paper piecing for a precise finish. Fourteen block templates can be arranged as shown or in any other distinctive combination. Simple shapes, detailed instructions and color illustrations make this pattern a great introduction to foundation paper piecing.
There were many questions after Alison's Trunk Show and one of them was, "Why do you use grey or darker colors as a background?" Alison explained how the saturated colors are able to shine through with the darker background (as opposed to white or cream). Although, Alison did also say that a white background does look really nice with this the Feathers Quilt as well!
The Quilt Show
There was a Quilt Show just next door to the Alison Glass Trunk Show. Not only did Alison bring a bunch of quilts for her Trunk Show, but she also brought many others to display in the Quilt Show. It was really great to be able to get up close to her quilts. The colors are truly amazing. I love the depth and saturation!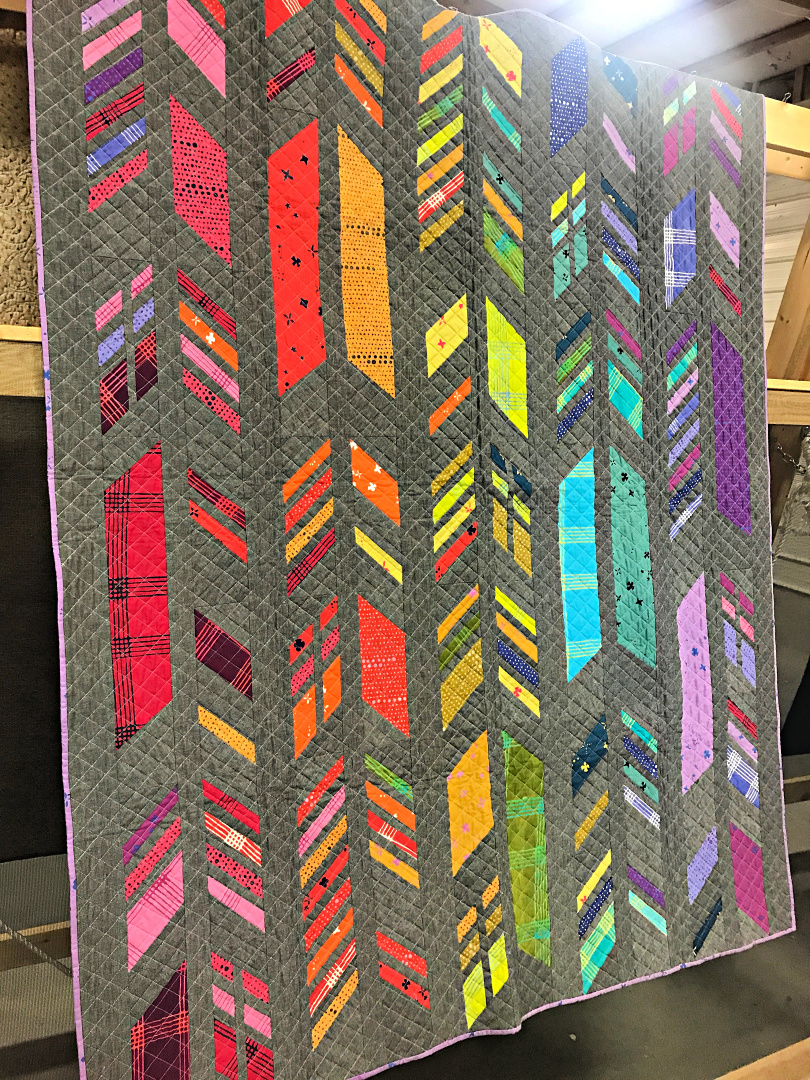 Make your own Quilt!
I'm not sure which background that I like the best! There is definitely something wonderful about both quilts. It's amazing how the background fabric can truly change the look of the quilt!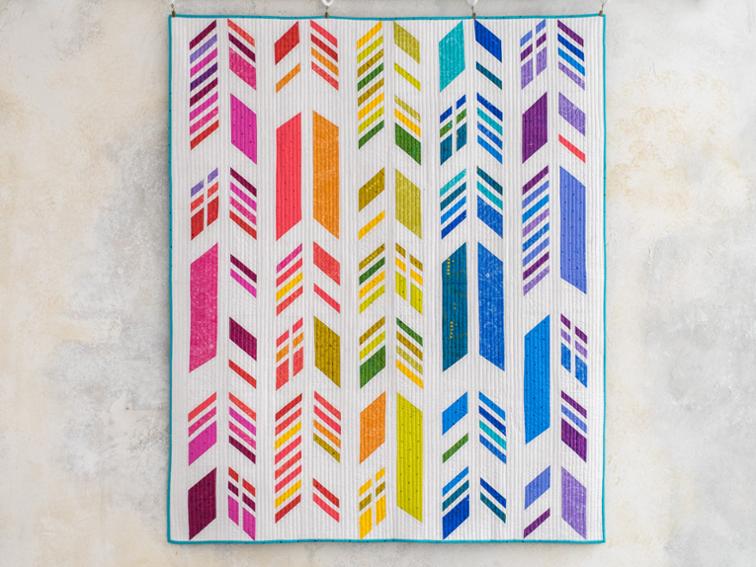 If you are thinking of making this exact quilt for yourself, then think again. This collection is out of production.  You can always try more colorful fabric bundles, which can usually be found in the rainbow variety!
If you ever find this fabric, in the wild, be sure to snatch it up!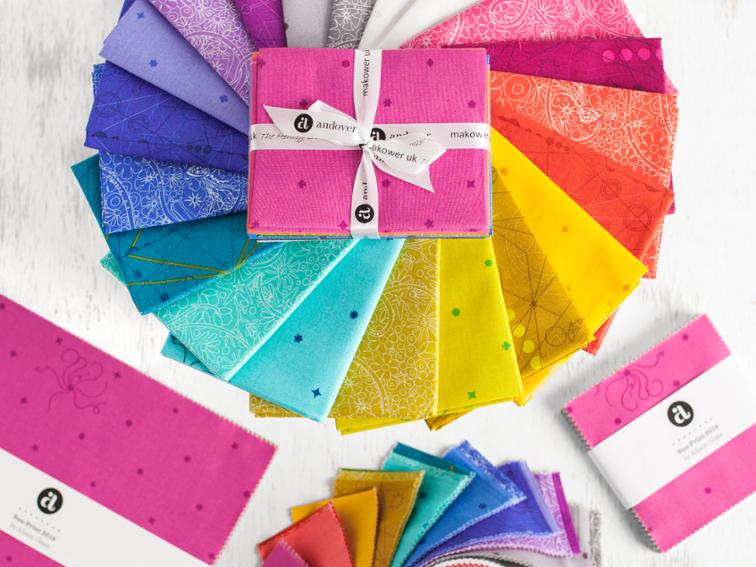 The day was full of friends, fun and fabric! I was able to briefly visit with Alison and found her to be a very sweet person. You can learn more about Alison and her products by visiting her website: www.alisonglass.com I can't wait to see what she has in store for us next!
Have you ever purchased Alison Glass fabric? What did you make? Let us know in the comments!
XOXO