Quilt Retreat Recap – Spring 2023
Are you a quilter looking for a fun and exciting way to spend time with other quilters? Look no further than a quilt retreat! Recently, I had the pleasure of hosting a spring 2023 quilt retreat at The Sewing Lounge by The Fabric Chic in Parkville, MO, and it was a blast. This retreat was a great opportunity to indulge in our love for quilting while connecting with other like-minded individuals. Whether you're a seasoned quilter or just starting out, a quilt retreat is the perfect way to get together and have a Quilty good time.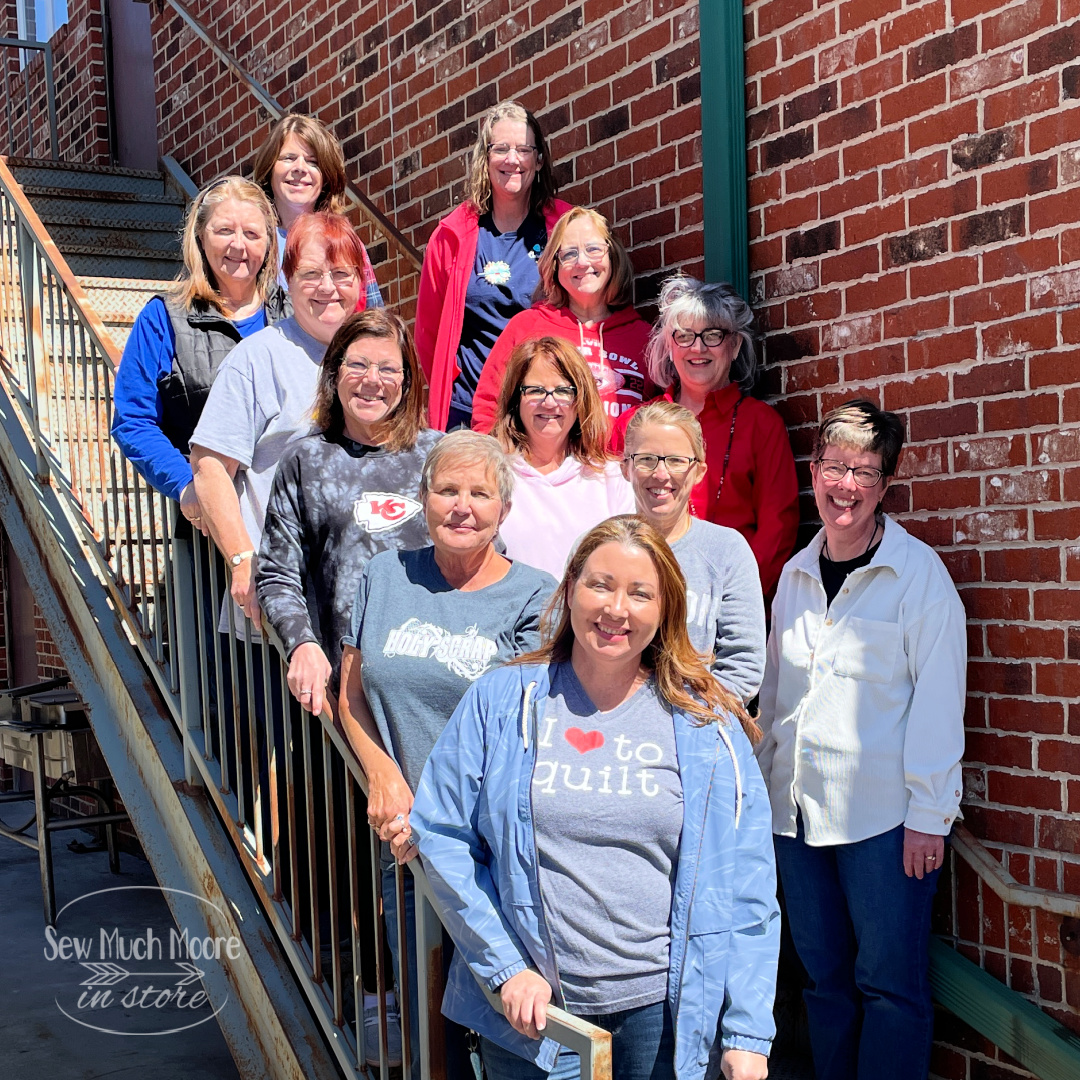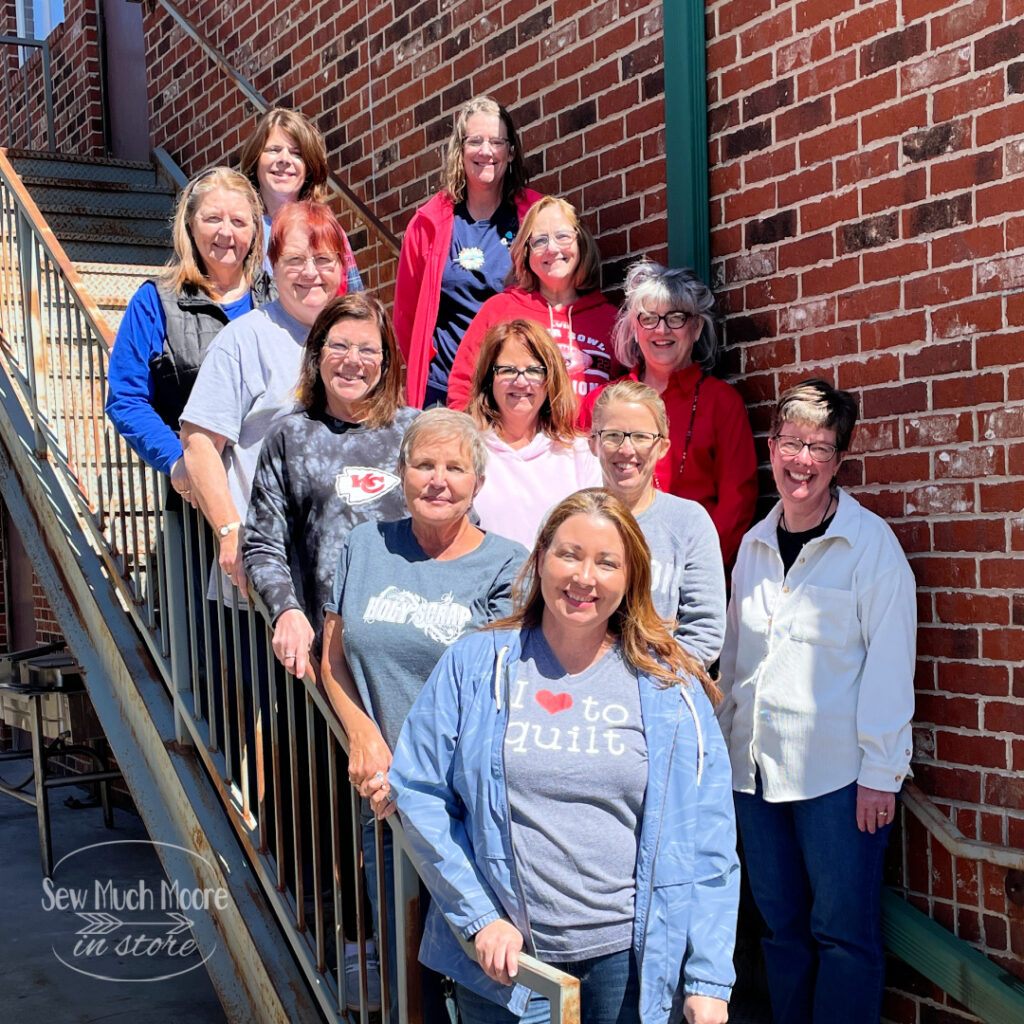 Group Project – Bunny Ear Blvd Table Runner
The Spring 2023 Quilt Retreat took place on Friday, March 31st from 9am-8pm and Saturday, April 1st from 9am-6pm. As a participant, you were treated to a Bunny Ear Boulevard Table Runner Pattern and a fabric kit to complete your table runner top. As the host, I was available to help with questions on the group project, although all the participants were able to make quick work of the kit. We even had a few finishes!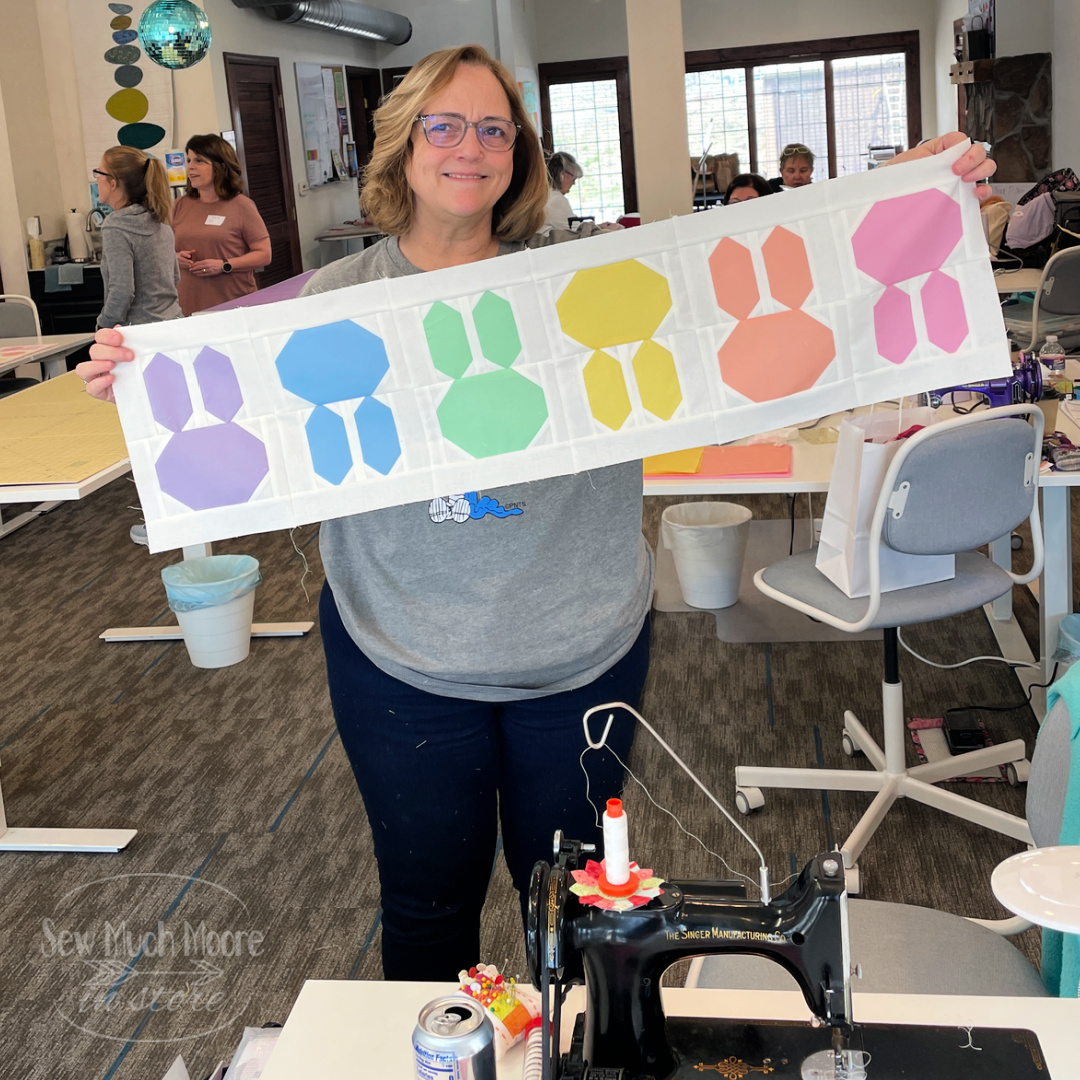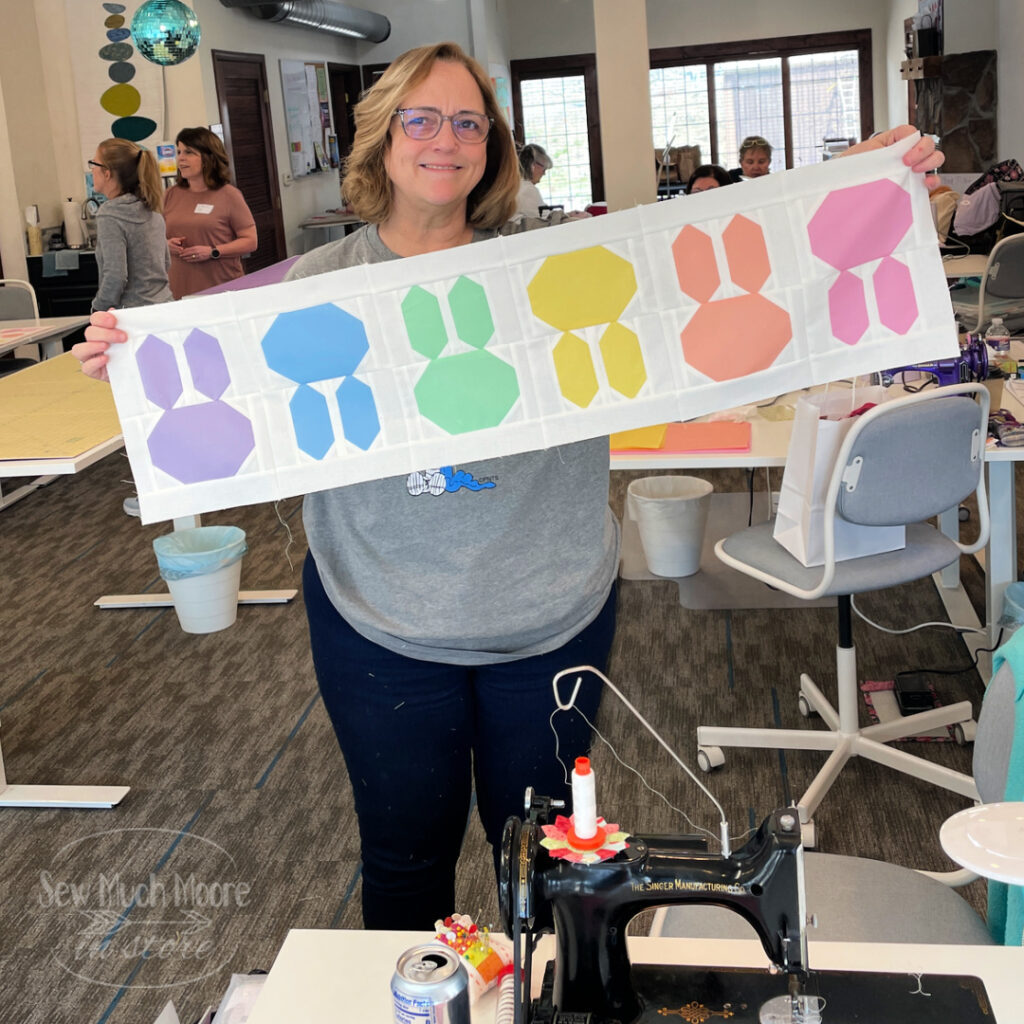 If the retreater wanted, they could also work on one of their own projects (which most did just that)! The retreat was an amazing opportunity to not only enhance your quilting skills but also to connect with other quilters who share your passion.
Quilt Retreat Location
The location of the retreat, The Sewing Lounge, was the perfect place to let your creativity flow. The cozy atmosphere and ample space gave participants the perfect environment to focus on their projects while enjoying the company of like-minded individuals. The Sewing Lounge was conveniently located next door to a fully stocked fabric shop, The Fabric Chic, so you didn't have to worry about running out of supplies. Additionally, the retreaters were provided a checklist of common items to pack for a quilt retreat, making sure that everyone was well-prepared for the retreat.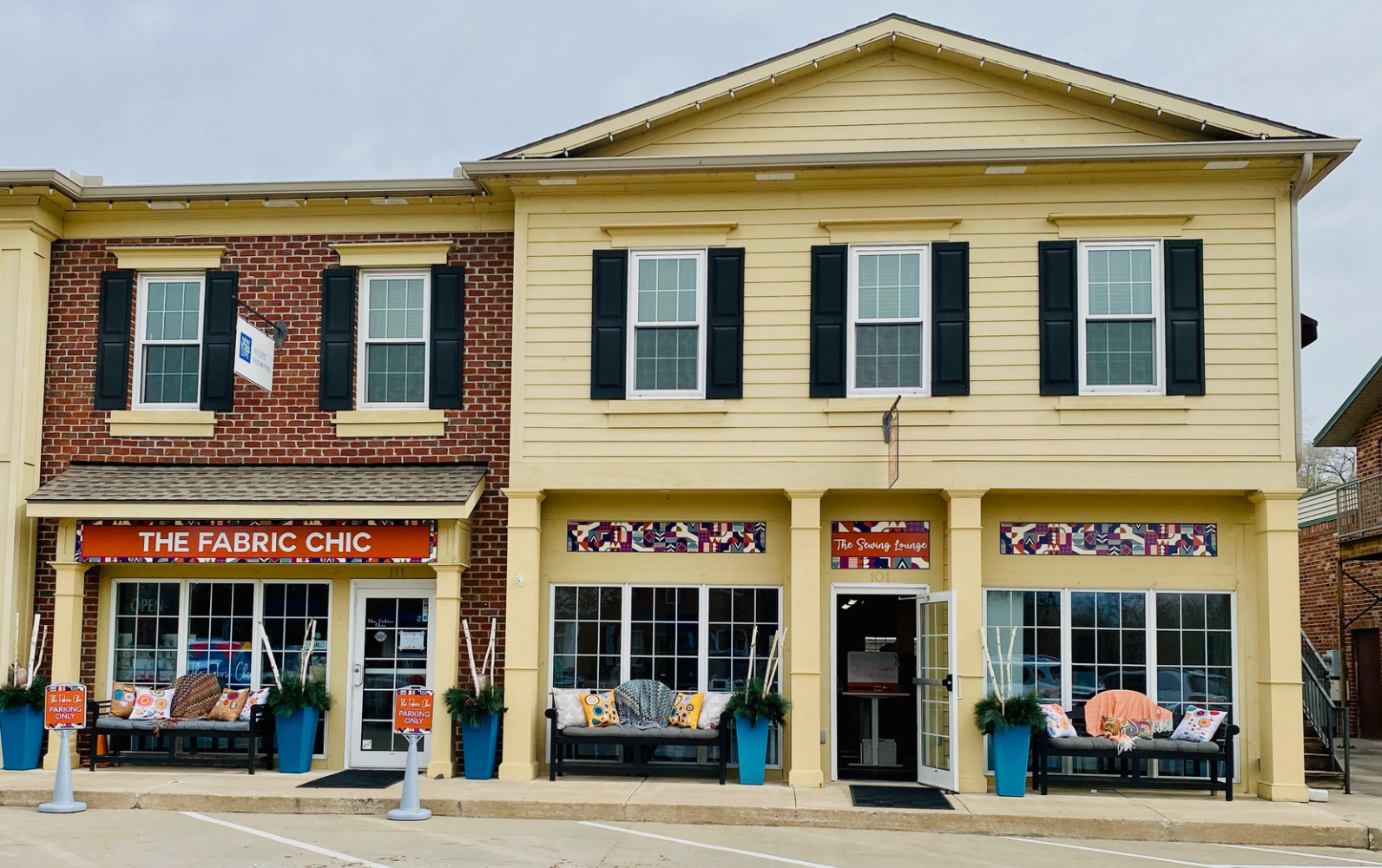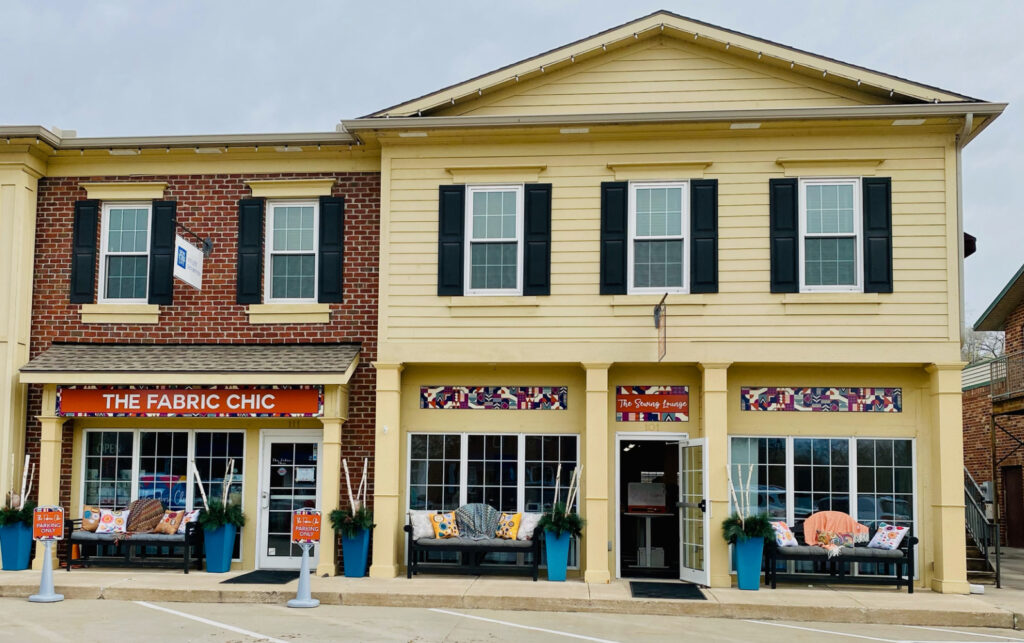 Prizes, Games & Show N Tell: Fun Activities
But what's a retreat without some fun and games? We had plenty of those at the Spring 2023 Quilt Retreat! On Friday evening, before dinner, we had a Show N Tell where participants were invited to bring a recent finished quilt or project to share with the group. It was a great opportunity to see the amazing work that everyone had accomplished. We also had a prize table with lots of goodies, and there were random drawings for a chance to win. On Saturday afternoon, after lunch, we played a game called Left, Right, Center with a flower theme. Participants were asked to bring three floral themed fat quarters to play, and it was a great way to get everyone laughing and having fun.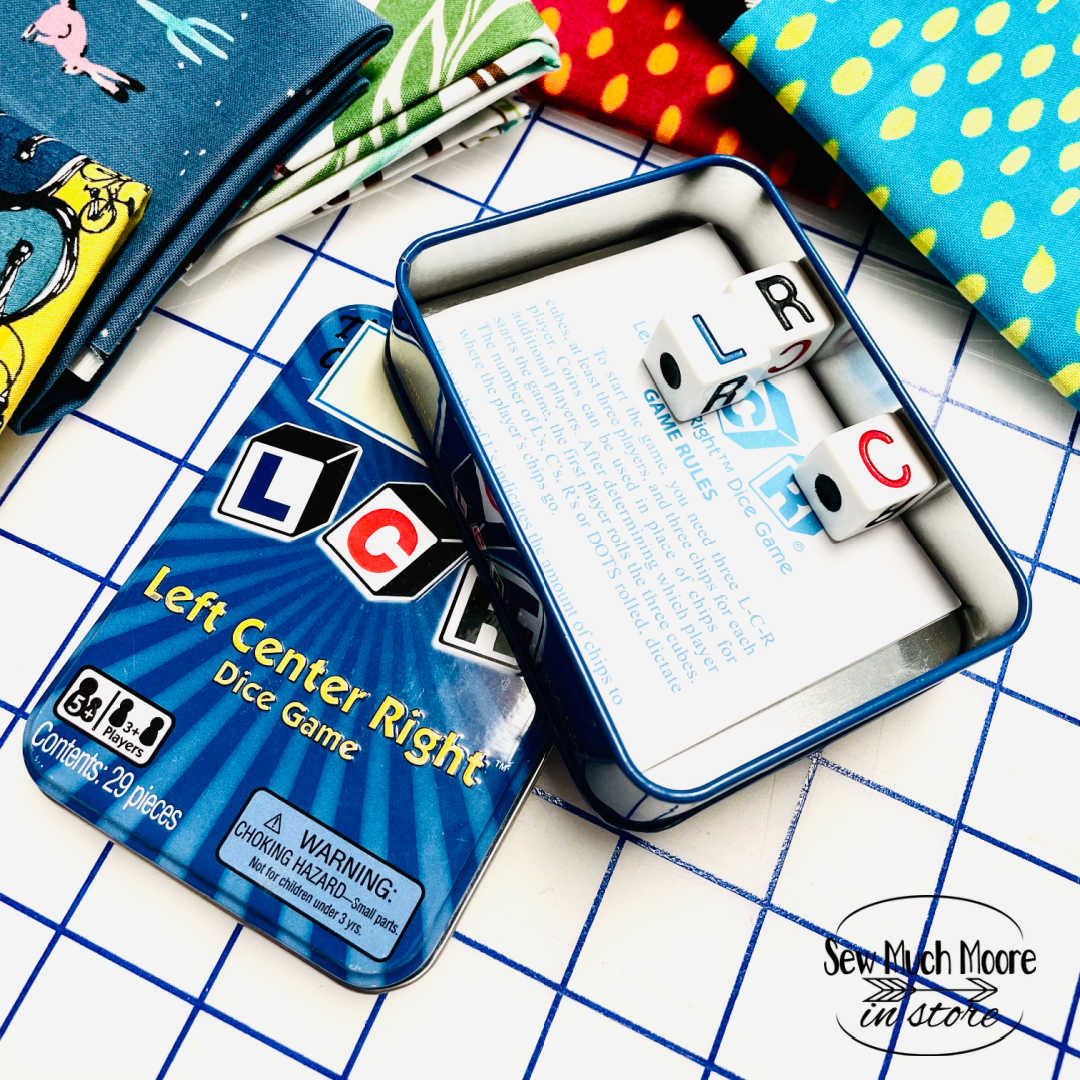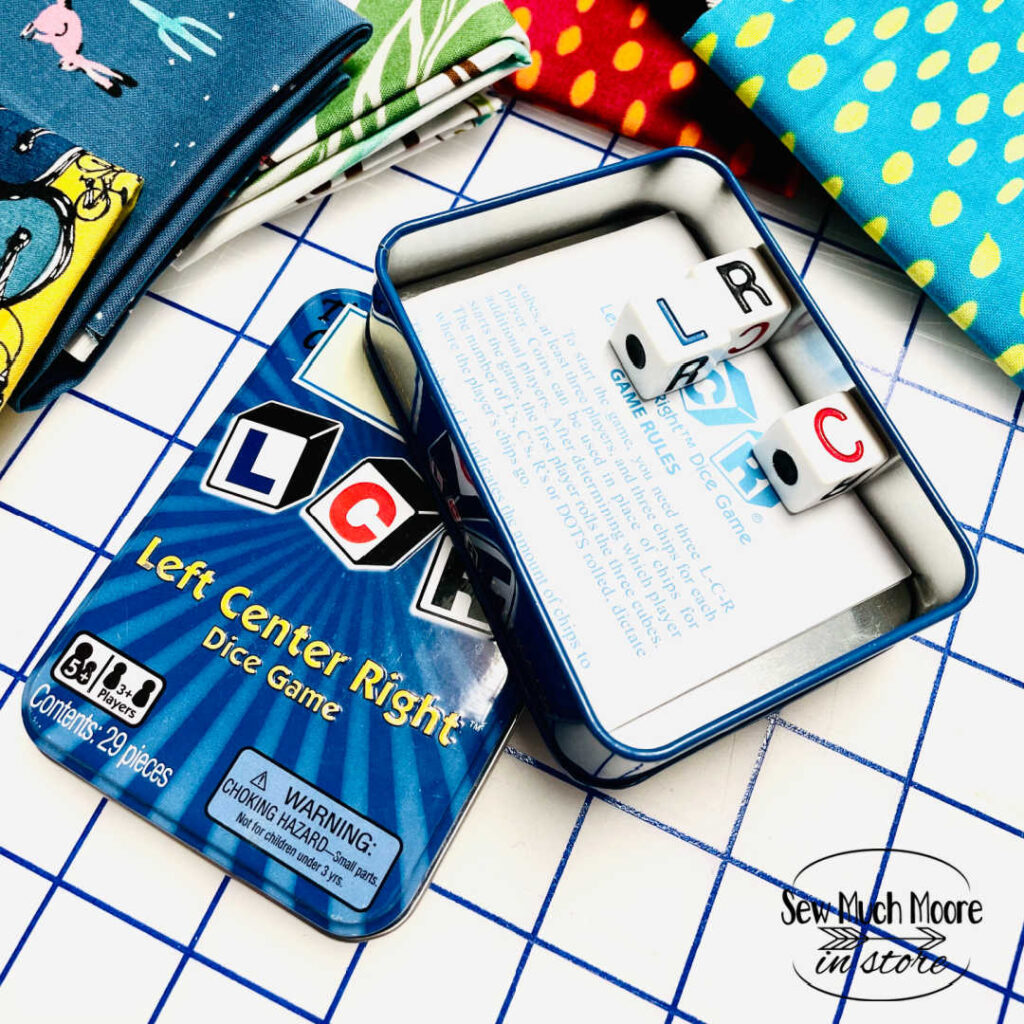 Quilty Sponsors!
We had some amazing prize sponsors as well. Everyone won a door prize, which included a mini iron and wool pressing mat links from Oliso, thread bundles from Aurifil, fabric bundles from PBS Fabrics, and spray starch from Magic Quilting and Crafting Spray. We couldn't have made this retreat as special as it was without their generous support, and we are so grateful for their contributions.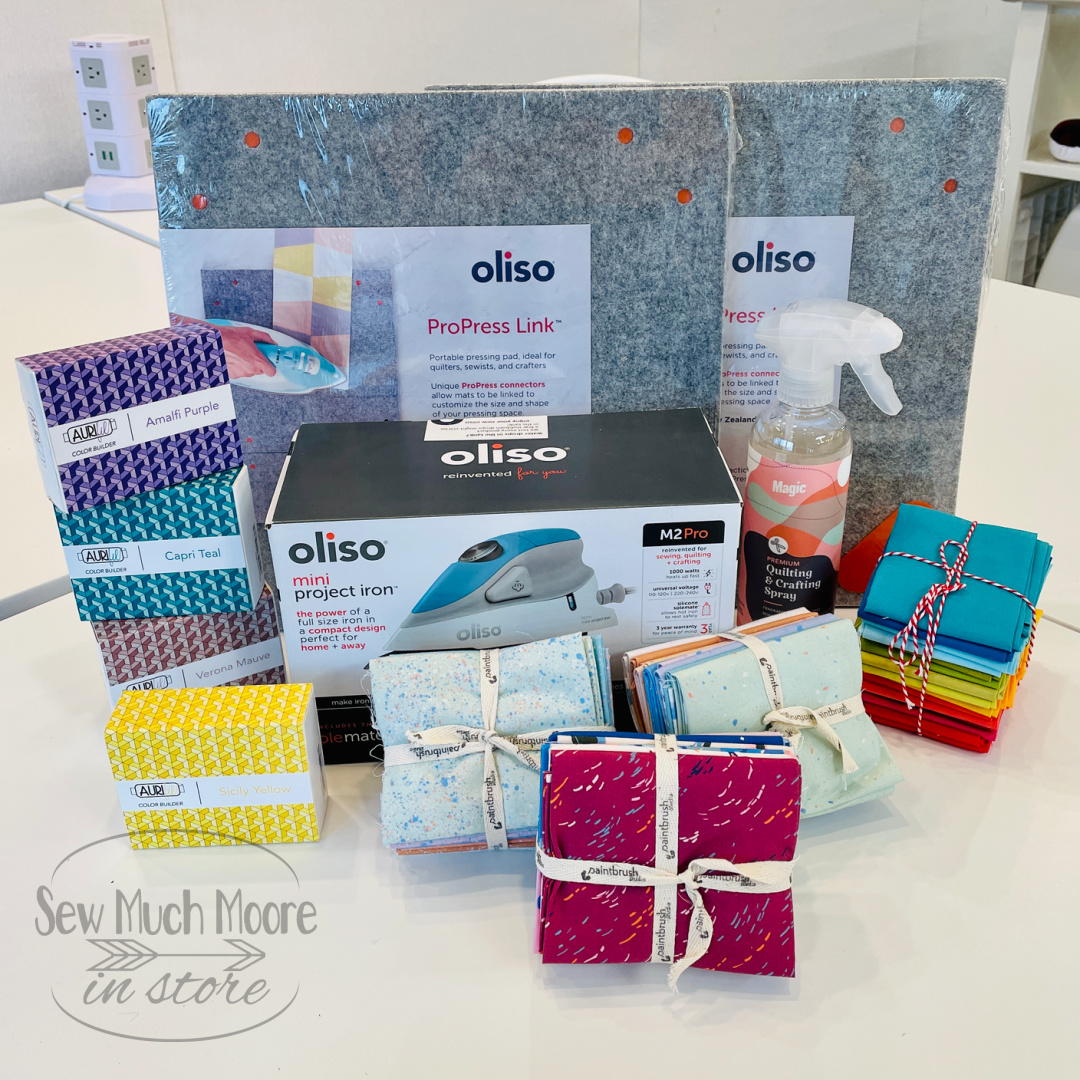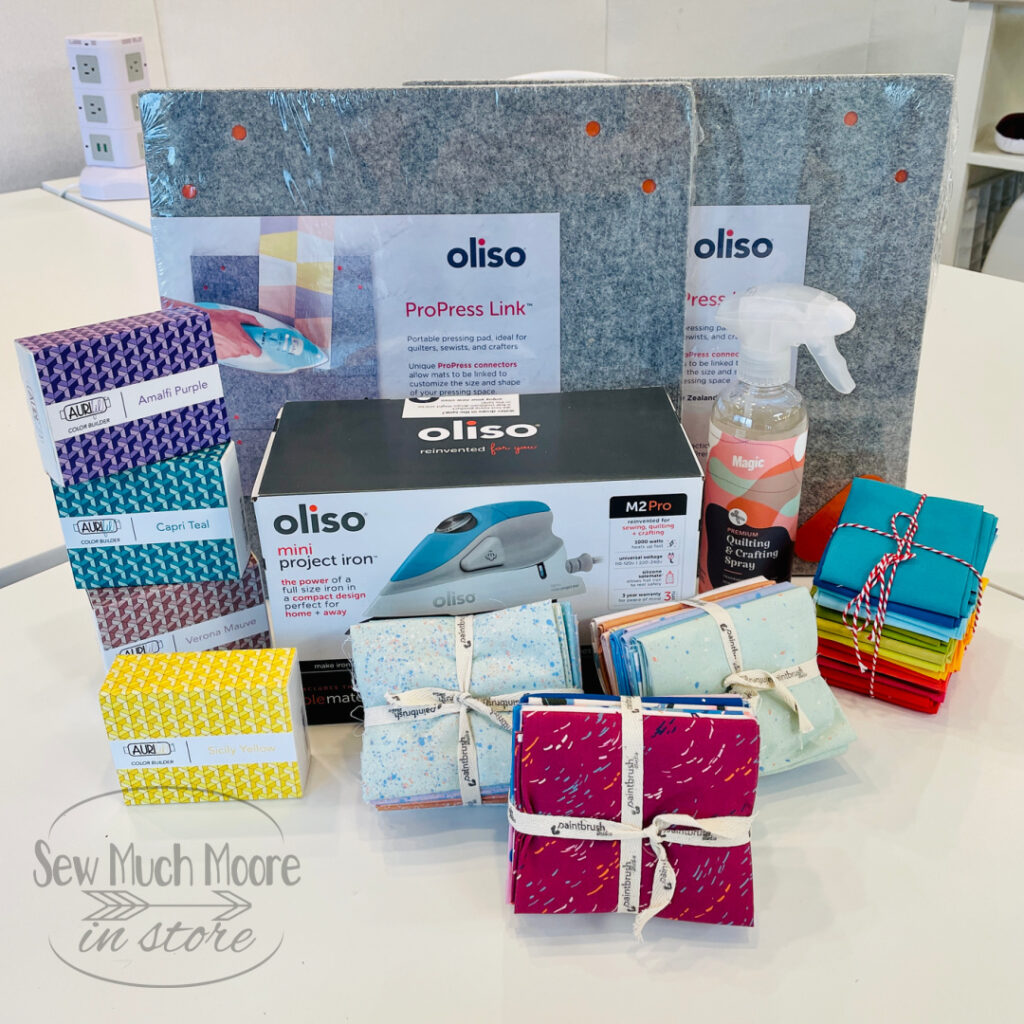 Quilty friendships from across the miles
I loved hosting this quilt retreat! It was a wonderful way to connect with like-minded individuals and indulge our passion for quilting. Many of our retreaters traveled hours to attend the retreat. We enjoyed getting to know each other, which was really easy since we all love quilting! The Spring 2023 Quilt Block Club retreat at The Sewing Lounge, by The Fabric Chic in Parkville, MO, was a fantastic event that left everyone feeling energized and inspired. Check out all these Quilty Retreaters!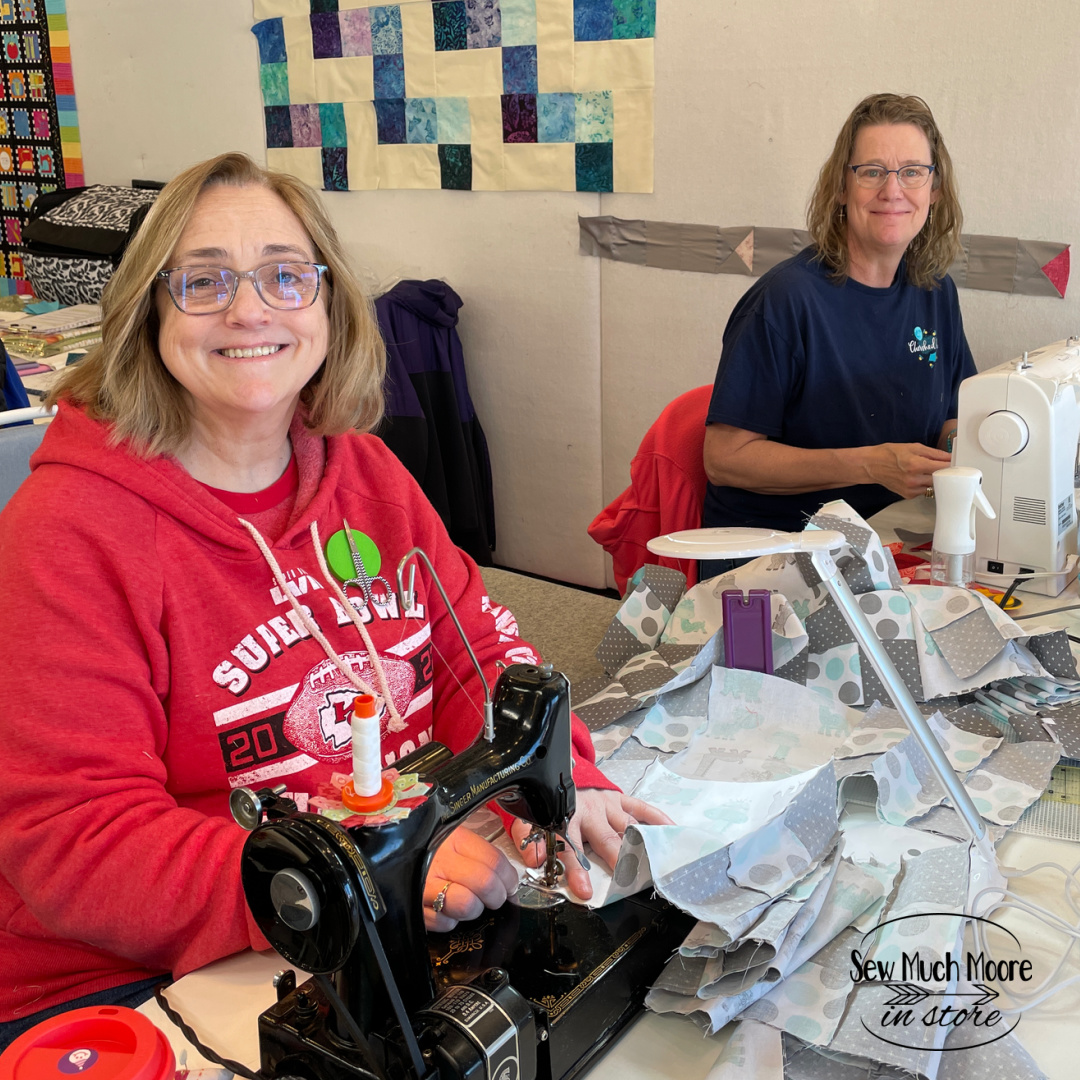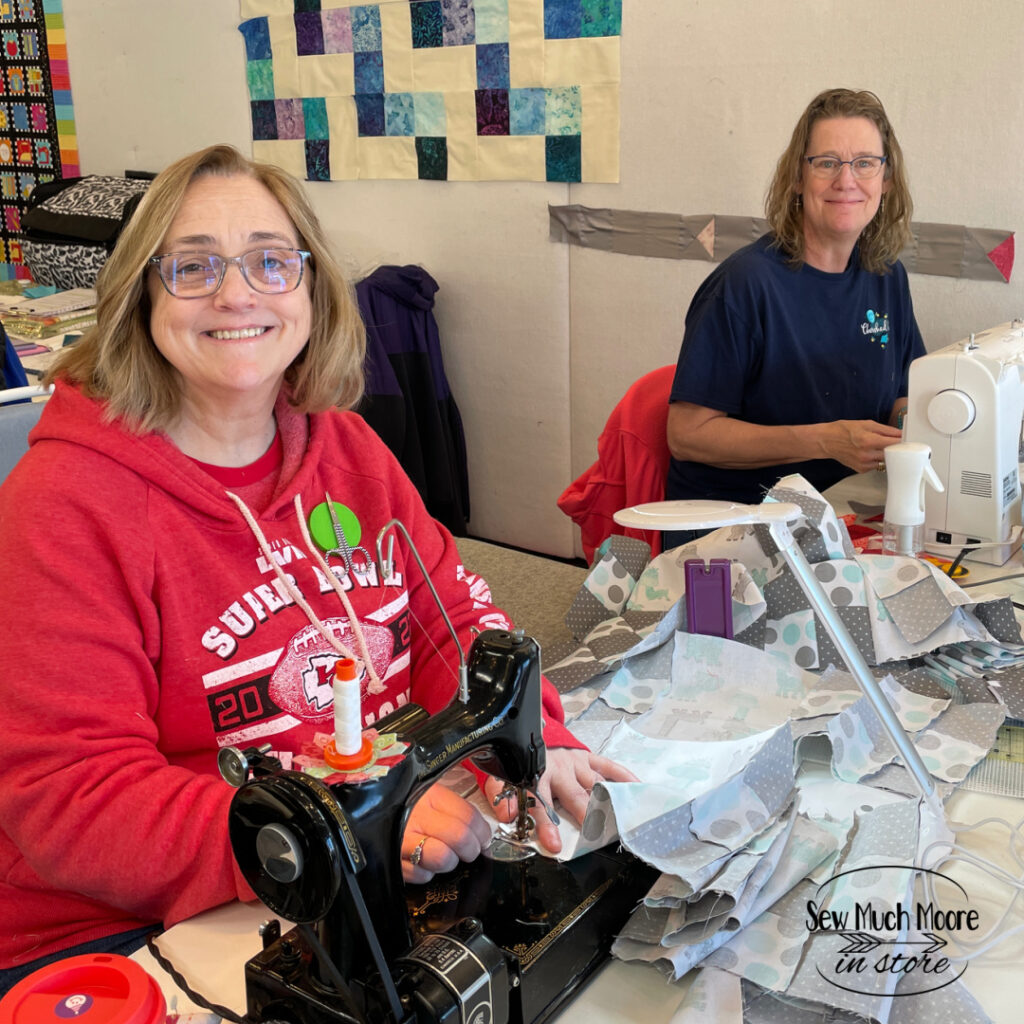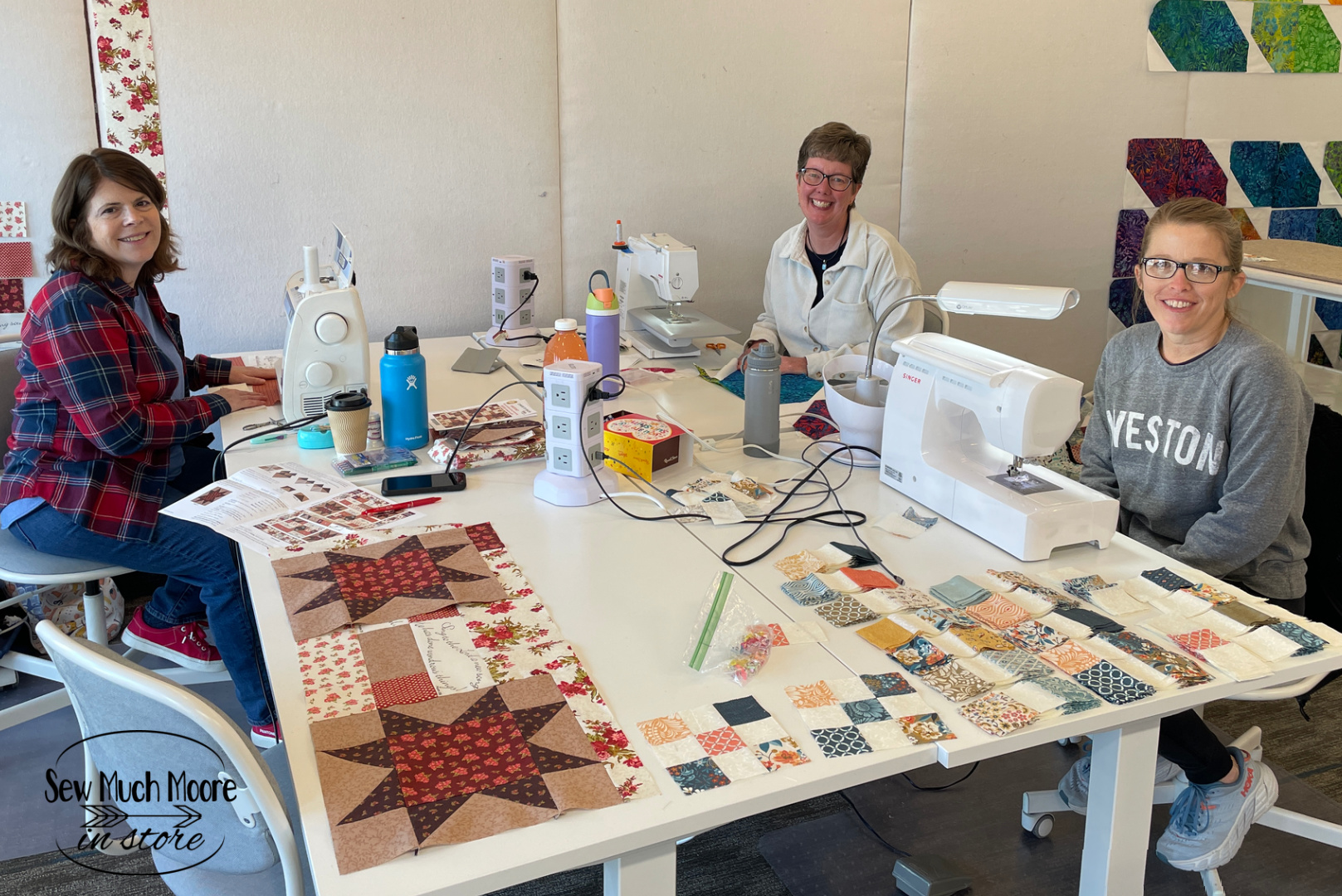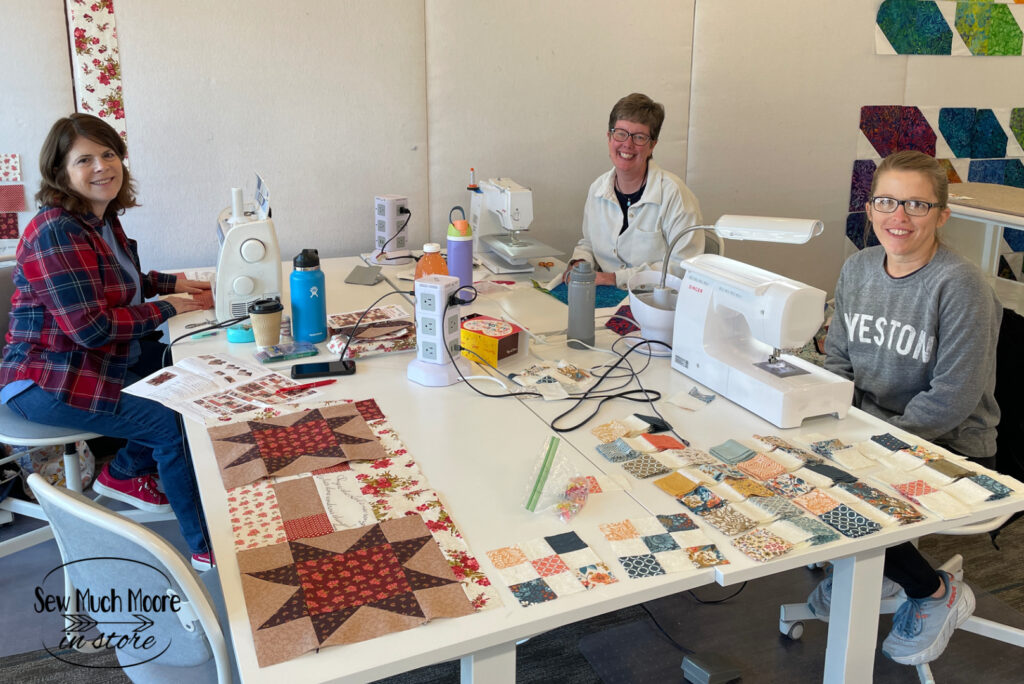 Join Us for Our Next Quilty Adventure
If you missed out on this retreat, don't worry! Keep an eye on my Events Page, where I share my next Quilty adventures and upcoming retreats. These events are not to be missed, as they offer an opportunity to learn new techniques, meet fellow quilters, and create beautiful projects.
So whether you are a seasoned quilter or just starting out, come join us for our next retreat and experience the joy of quilting in a fun and supportive environment. Visit my Events Page for more information and to sign up!
I would love to hear about your quilt retreat adventures! Be sure to share your experiences in the comments below!