Quilt Block Club – March 2023 Edition 
Welcome to the March 2023 edition of the Quilt Block Club! As spring begins to bloom, so do our quilting skills. This month, we are thrilled to present the captivating Churn Chain Quilt Pattern + Video Course, an exquisite design that will surely delight quilting enthusiasts of all levels.
Let's dive in and explore the exciting happenings at the club this month!
Joining the Quilt Block Club
For those who haven't yet joined the Quilt Block Club, now is the perfect time to do so!
Members can log in right HERE.
Visit our website to become a member and unlock exclusive benefits. Gain access to a treasure trove of quilting resources, tutorials, and a vibrant quilty community!
Featured Quilt Pattern + Video Course – Churn Chain
This month, we're featuring the mesmerizing Churn Chain Quilt Pattern, a timeless design that combines elegance and simplicity. Our accompanying Video Course, available exclusively to club members, provides step-by-step guidance, making it a breeze for quilters of all skill levels to create this stunning masterpiece.
Fabric Kit Used
To ensure you have everything you need to bring the Churn Chain Quilt Pattern to life, we have a specially curated Churn Chain Fabric Kit. This kit includes all the beautiful fabrics required for the project, carefully chosen to complement the design's aesthetics.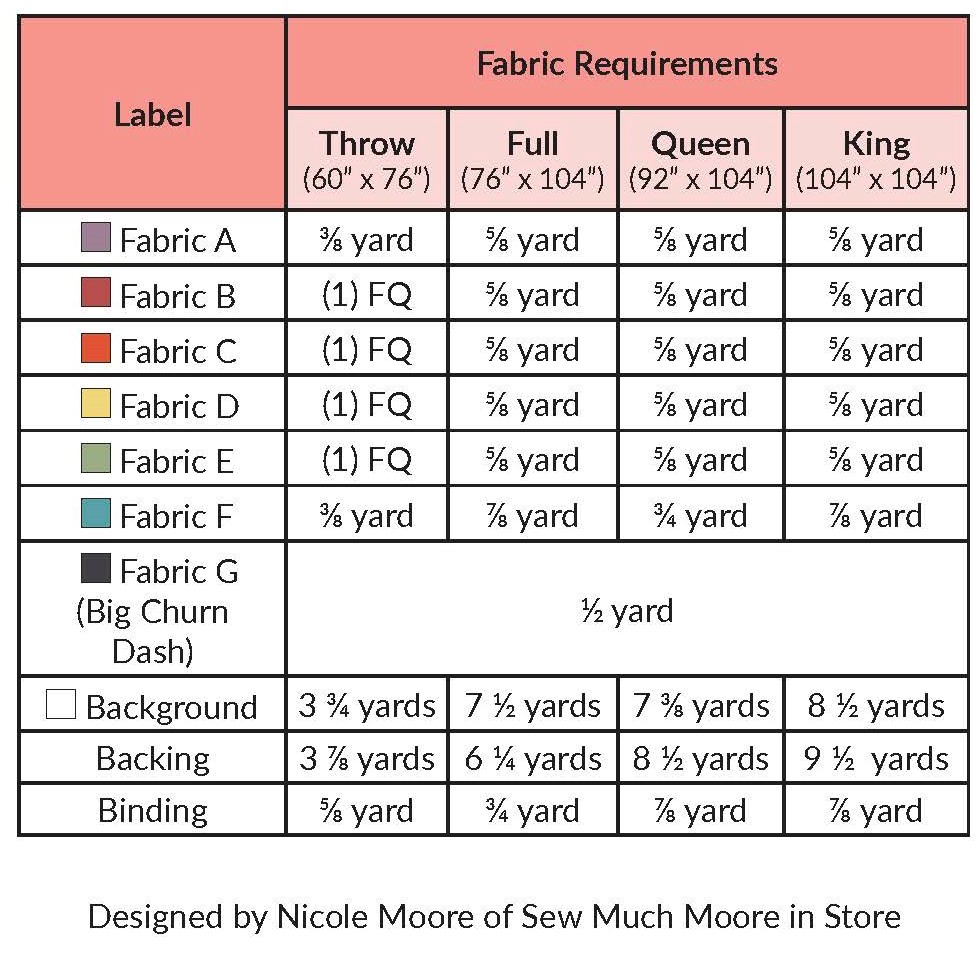 Helpful Notion – Stripology Ruler
Achieving precise cuts is essential in quilting, and we've got you covered!
We recommend using the Stripology Ruler. This remarkable tool streamlines the cutting process, saving you time and ensuring accurate results.
Group Zoom Meeting
While connecting with fellow quilters through Zoom has been a wonderful experience, we understand the challenges posed by differing time zones and schedules. As a result, we've decided to transition to recorded guest interviews. The Quilt Block Club looks forward to showcasing insightful conversations with quilting experts, providing valuable insights and inspiration.
Clubhouse Shares
The Clubhouse, an exclusive members-only area, is where the heart of our quilty community resides. This platform enables us to share our progress, seek advice, and celebrate our creative journeys together.
Experience the camaraderie and inspiration and join The Quilt Block Club!
In the spirit of celebrating creativity, our members have generously shared their marvelous quilting projects on the Clubhouse. Witness the diverse styles, color palettes, and techniques that inspire and motivate one another, fostering a warm and supportive atmosphere.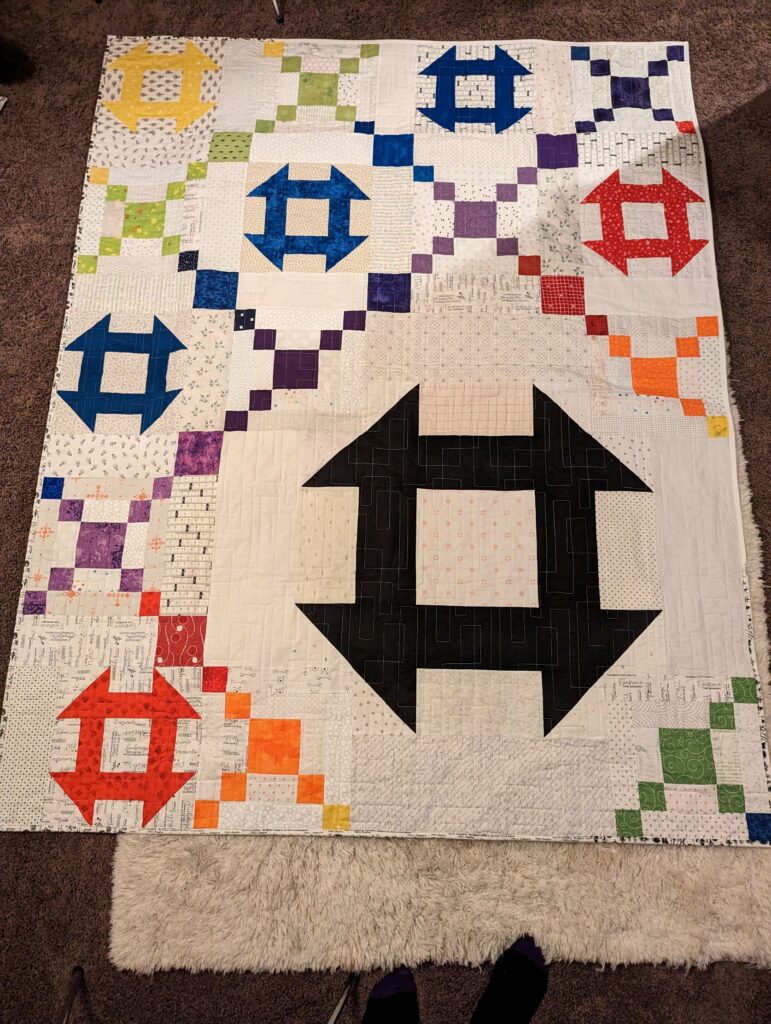 March 2023 Quilt Block Club Sponsor – Juki
We extend our heartfelt appreciation to Juki, our esteemed sponsor for March 2023. Their commitment to the quilting community is exemplified by their outstanding Juki Quilting Rings, designed to enhance the free-motion quilting experience.
As the Quilt Block Club continues to thrive and embrace new opportunities for growth and connection, we invite all quilting enthusiasts to join us on this beautiful journey of creativity and camaraderie.
With the Churn Chain Quilt Pattern + Video Course captivating our imaginations this month and exciting plans ahead, there has never been a better time to be part of our vibrant quilty community!
See you at the club! Happy quilting!