Churn Chain Quilt Pattern
The Churn Chain Quilt Pattern is based on a traditional Churn Dash block paired with a simple 9-patch block. The arrangement emphasizes and frames the Churn Dash block with chains, resulting in a colorful and modern effect. Six different fabrics arranged in diagonal lines across the quilt give extra movement. I loved designing this quilt pattern and making samples to showcase the modern, yet contemporary design.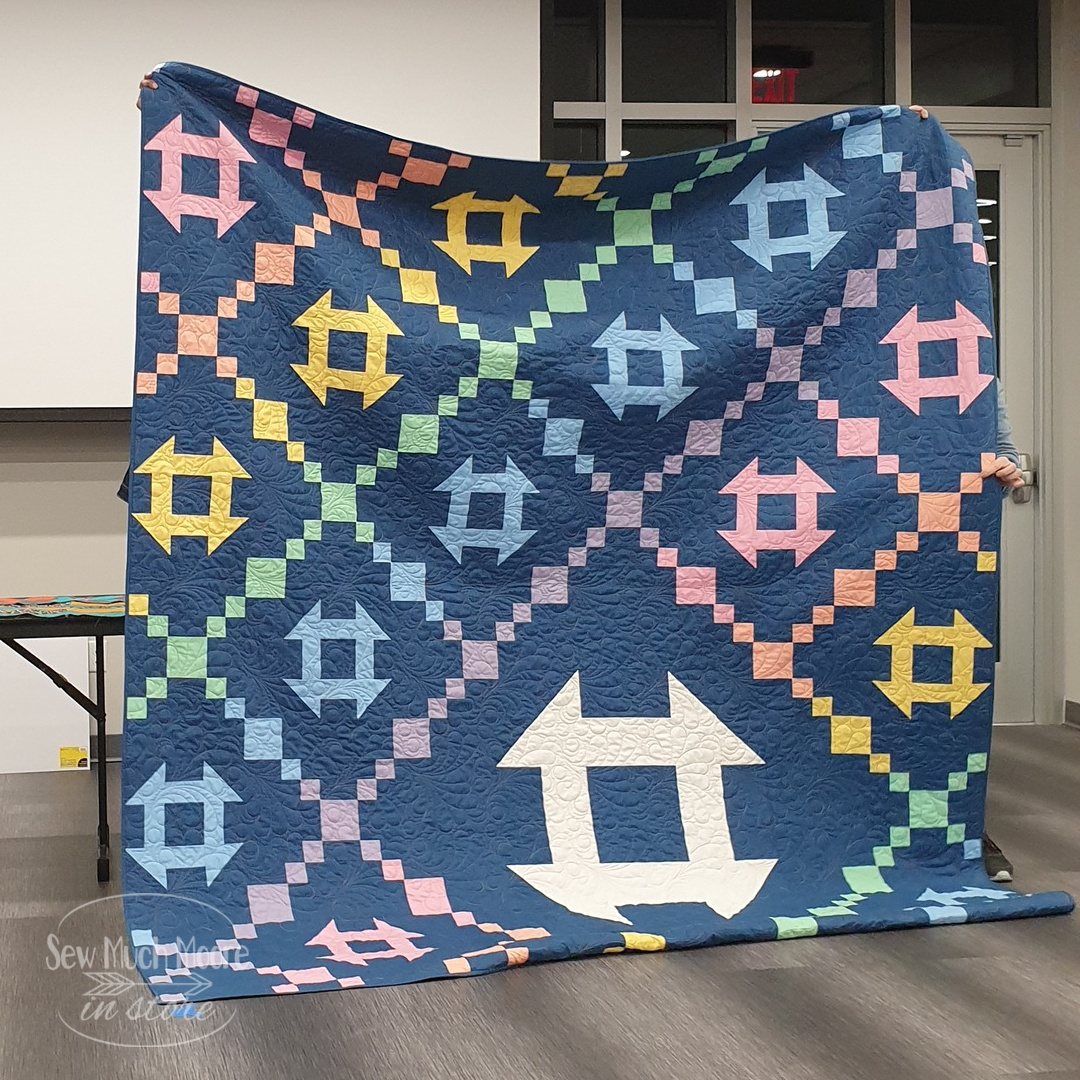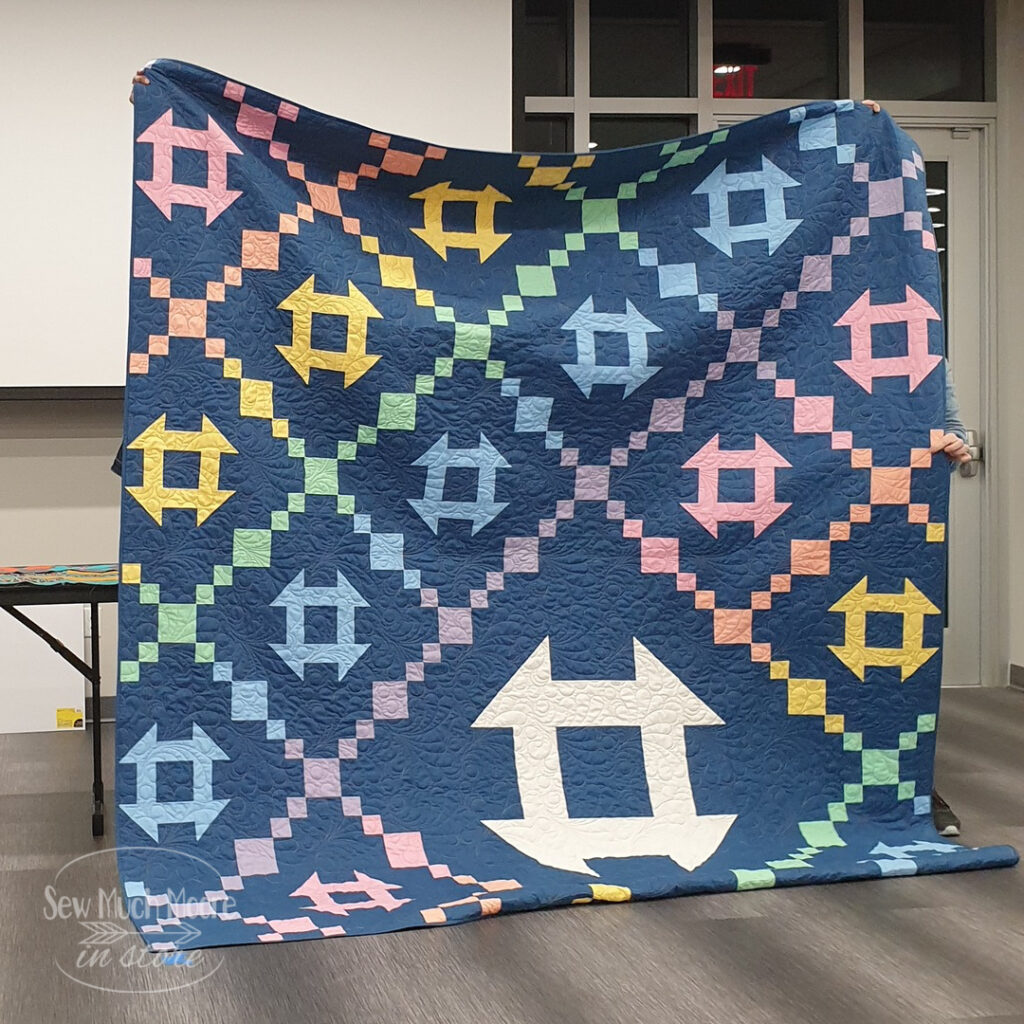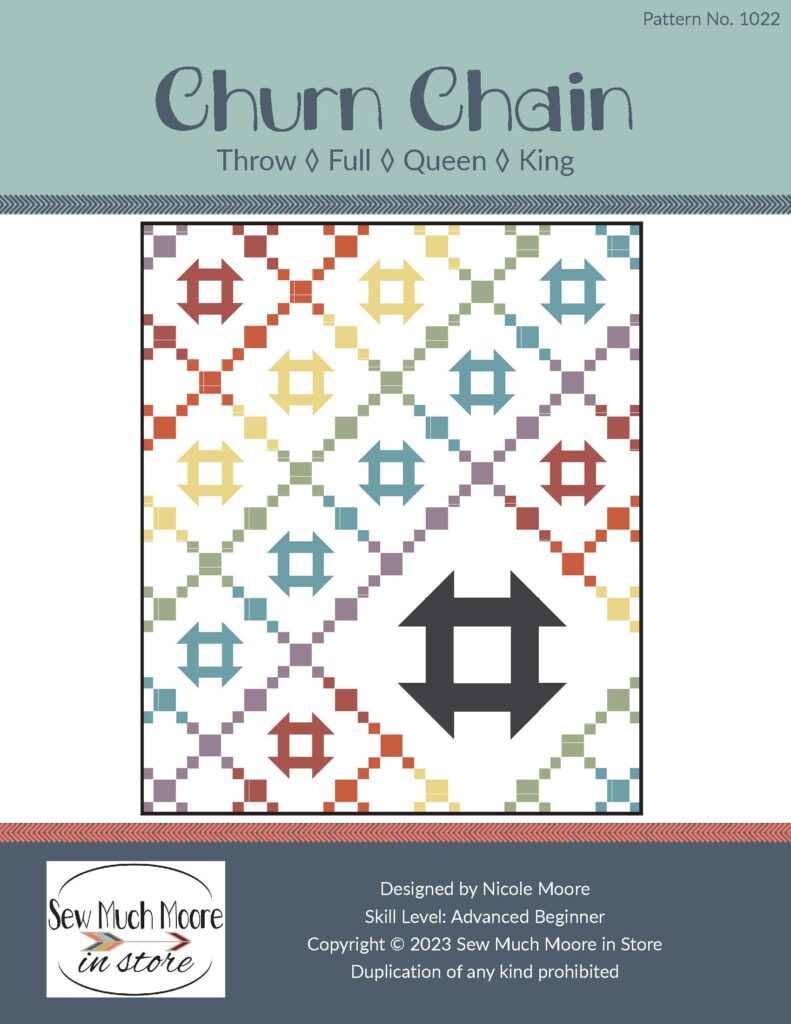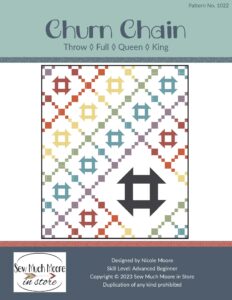 So many fabric options!
The Churn Chain quilt pattern is perfect for both solid and print fabric. We even have an example of a scrappy Churn Chain Quilt (more on that in a second)! I made the first sample using Rainbow Sherbet, an upcoming fabric line by Sarah Thomas of Sariditty for Moda fabrics. Sarah created a striking combination with the fabric's intricate line work, which is printed in a diverse range of colors. I absolutely adore it! The Rainbow Sherbet fabric line will be available at your favorite Quilt shop in August 2023.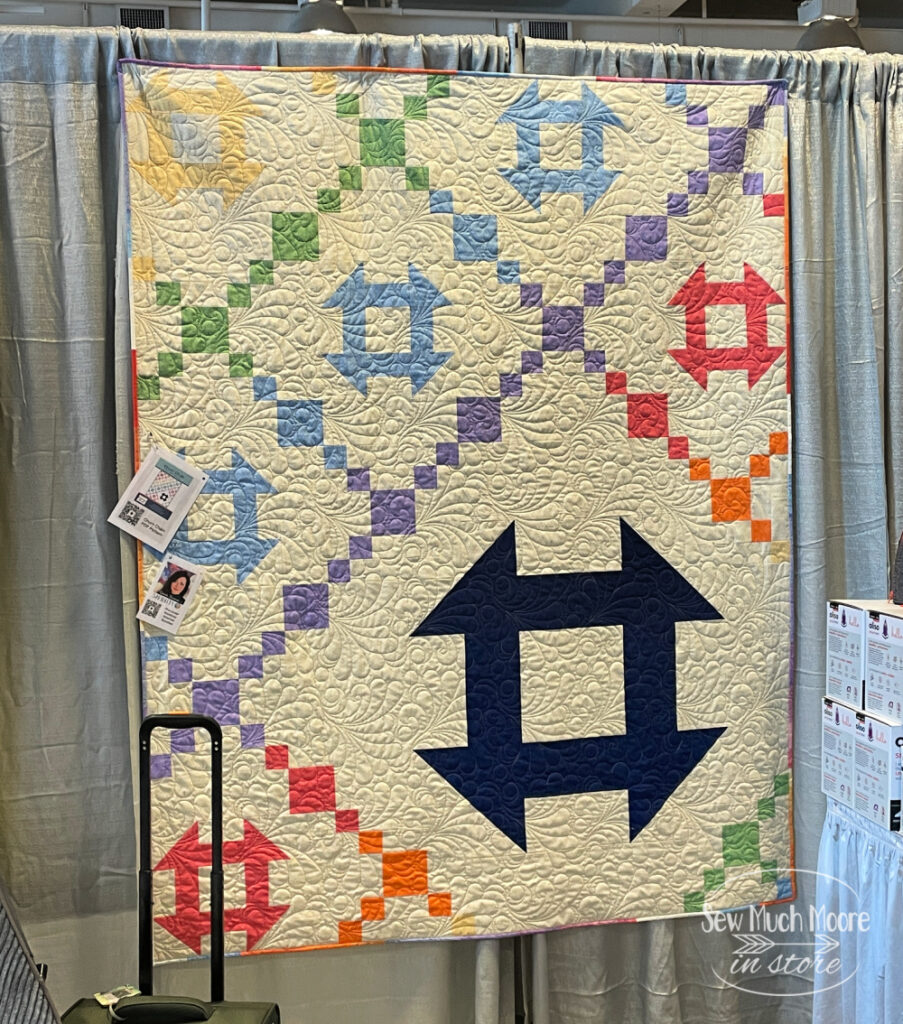 Scrappy Churn Chain
Check out Jeanine's scrappy version of the Churn Chain quilt pattern. Jeanine is a Quilter's that loves to use her scrap fabric! She devote so much of her time, making charity quilts, and dedicated some time to make this quilt sample. Jeanine stated that although the pattern is written for yardage, transitioning to making the churn dashes and super blocks was easy. She does recommends that you use a single fabric for the background because this pattern really stretched her inventory of low volume scraps.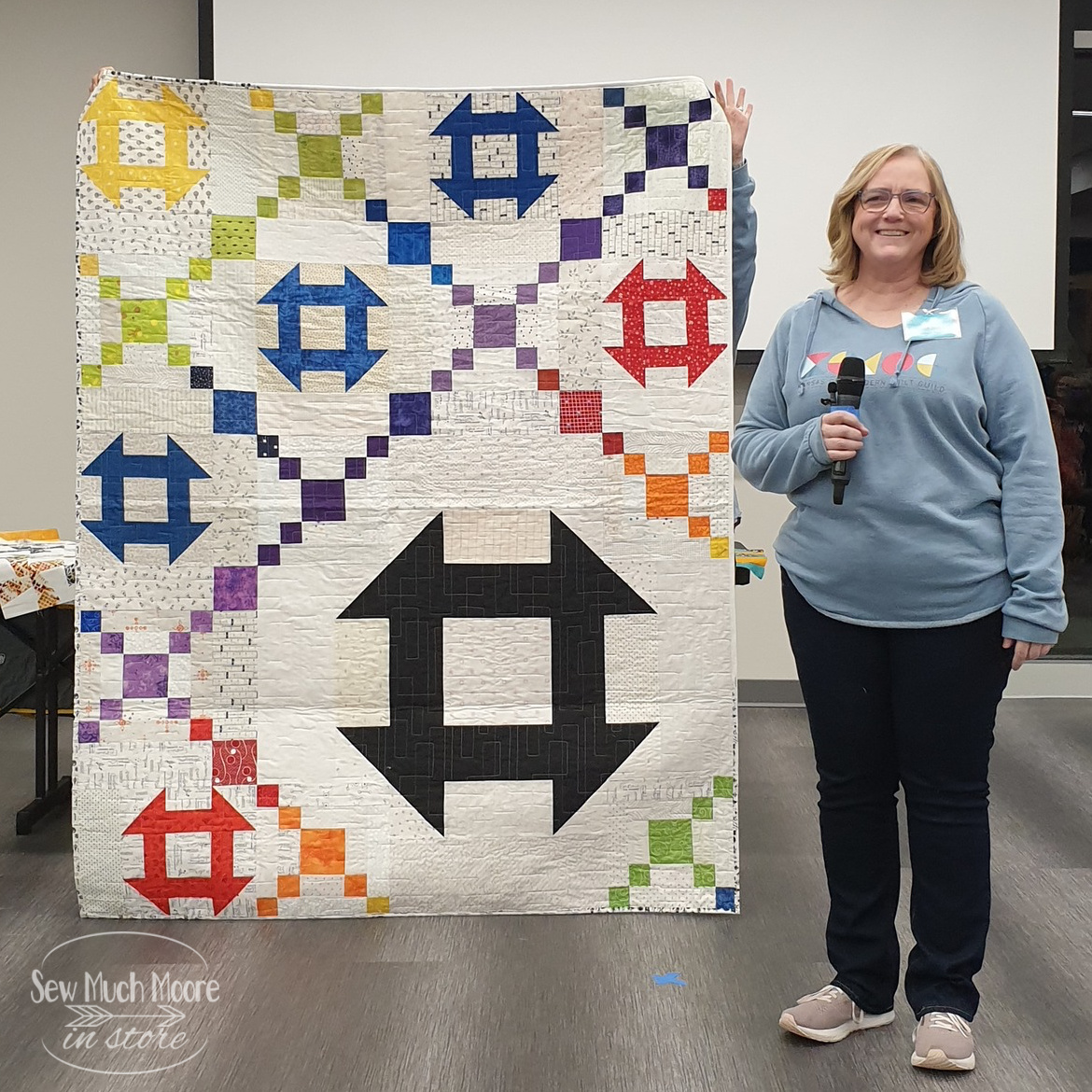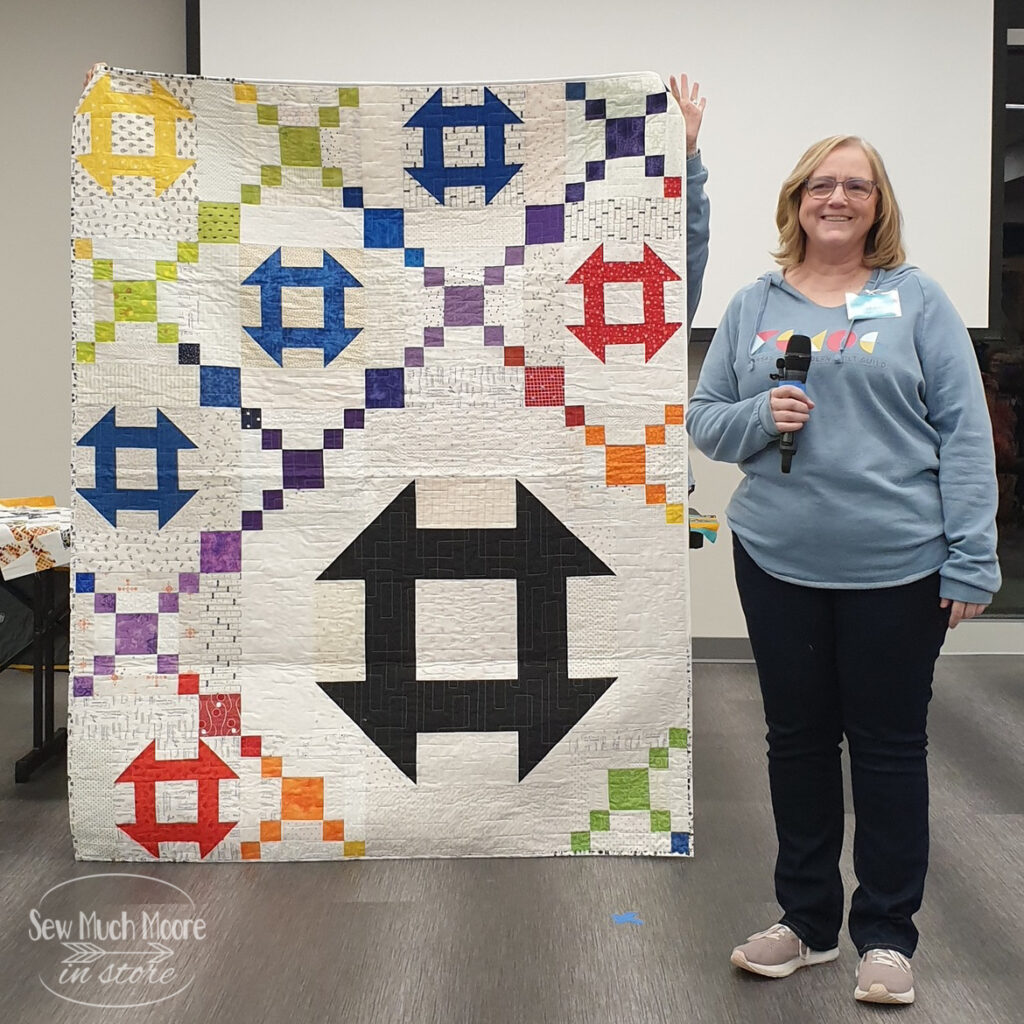 Strip Sets are the key
The directions for the Churn Chain quilt pattern help to keep you organized. You will use strip sets in the construction of this quilt. Because I like to see my quilters have the most chance at success, I also offer a video course to help you finish the churn chain quilt faster.
The video course covers everything from cutting your fabric, to making your Churn Dash quilt blocks as well as the corner and partial super blocks until the entire quilt comes together. I share lots of tips on how to cut and sew accurately. I even demonstrate some rulers that make quick work of cutting.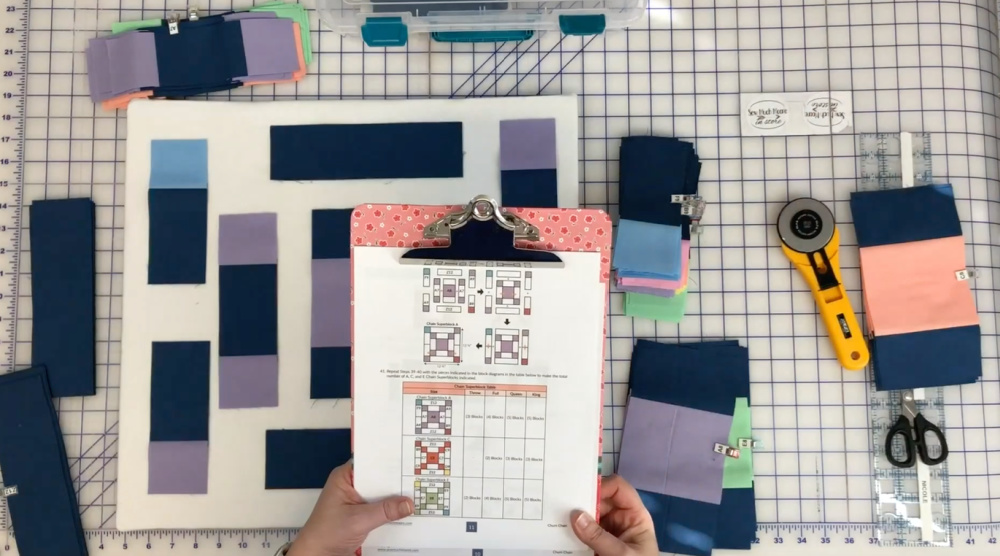 Churn Chain Assembly
After completing all the cutting and organizing of the pieces, it's time to bring them all together! All the labeling paid off and this quilt top came together quickly! This pattern comes in a variety of sizes. I made the Throw size as well as the Queen sized version. I become highly organized with my labeling at this point.. You can learn more about how I label my quilt assembly right HERE.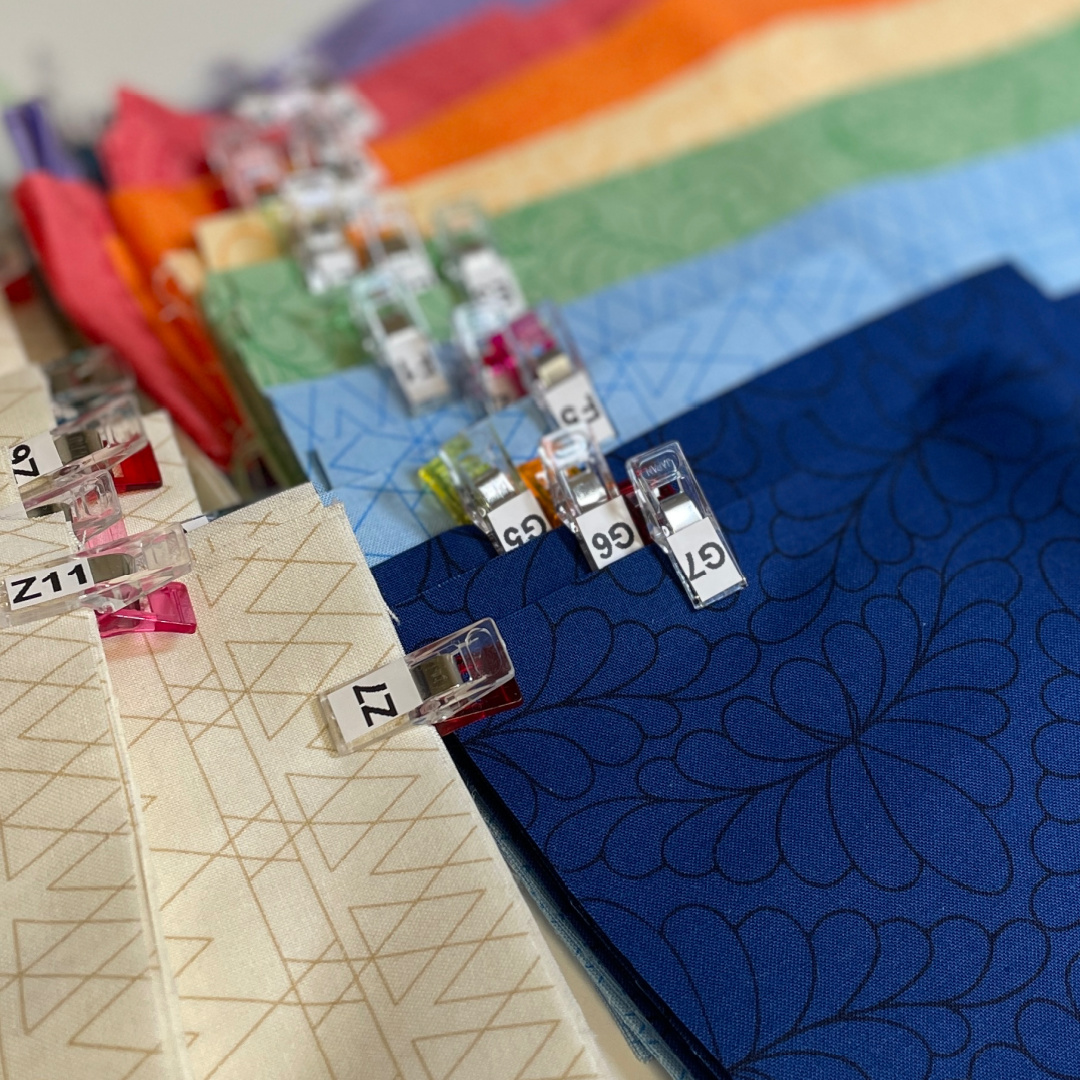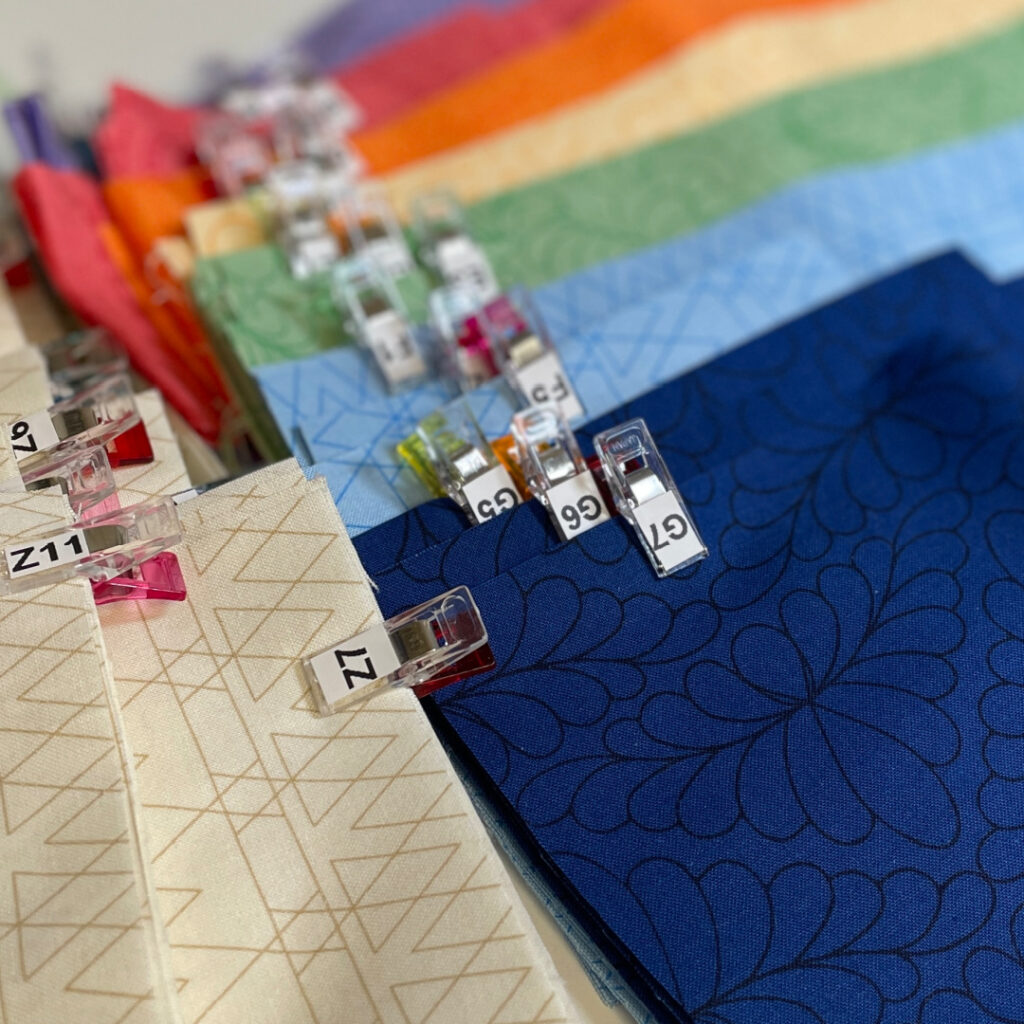 Which color combo is your favorite?
As I mentioned before, there are so many fabric combinations for the Churn Chain quilt pattern. I played around and came up with several different options. I even decided to kit these in my online shop. Take a look at these Churn Chain Fabric Kits and let me know which one is your favorite.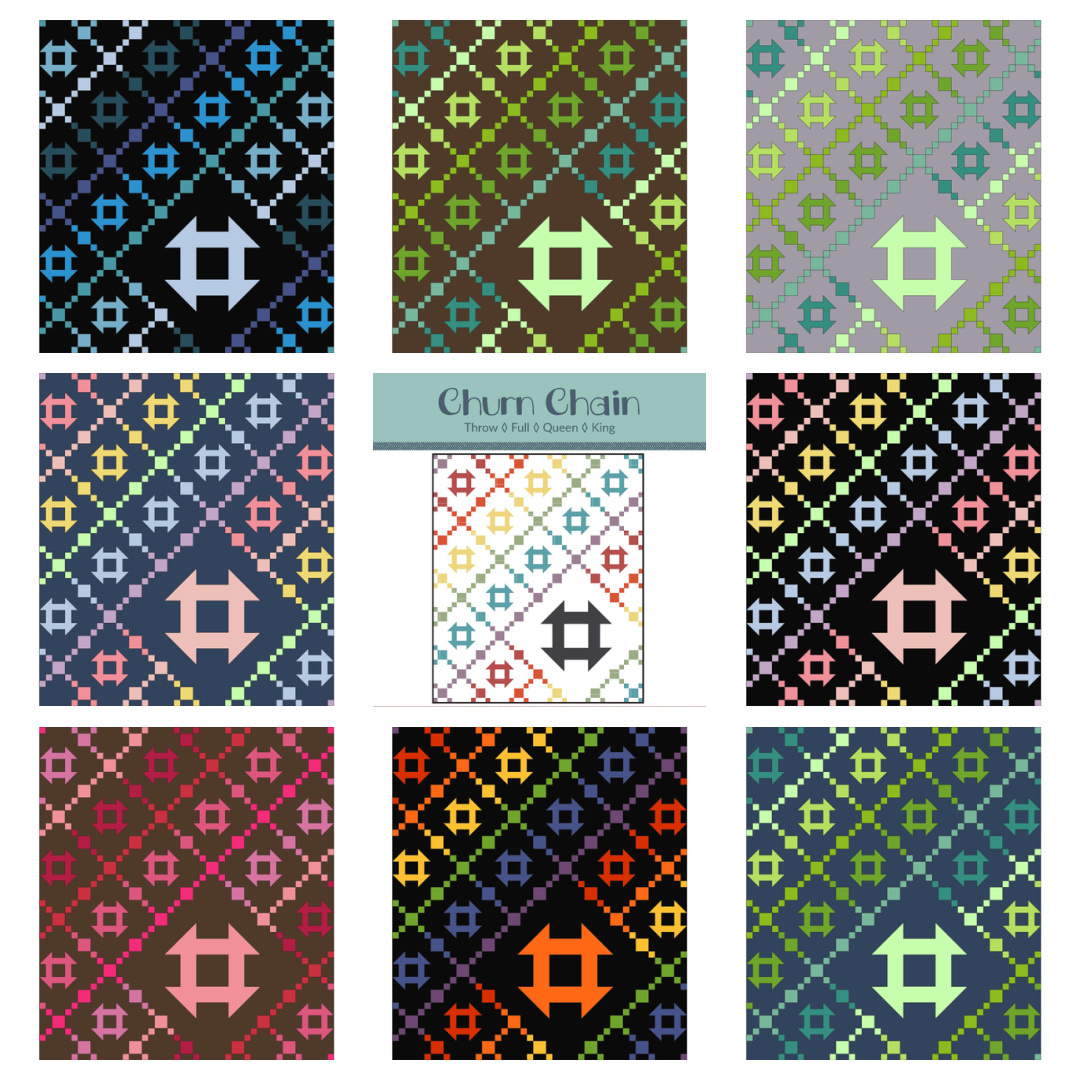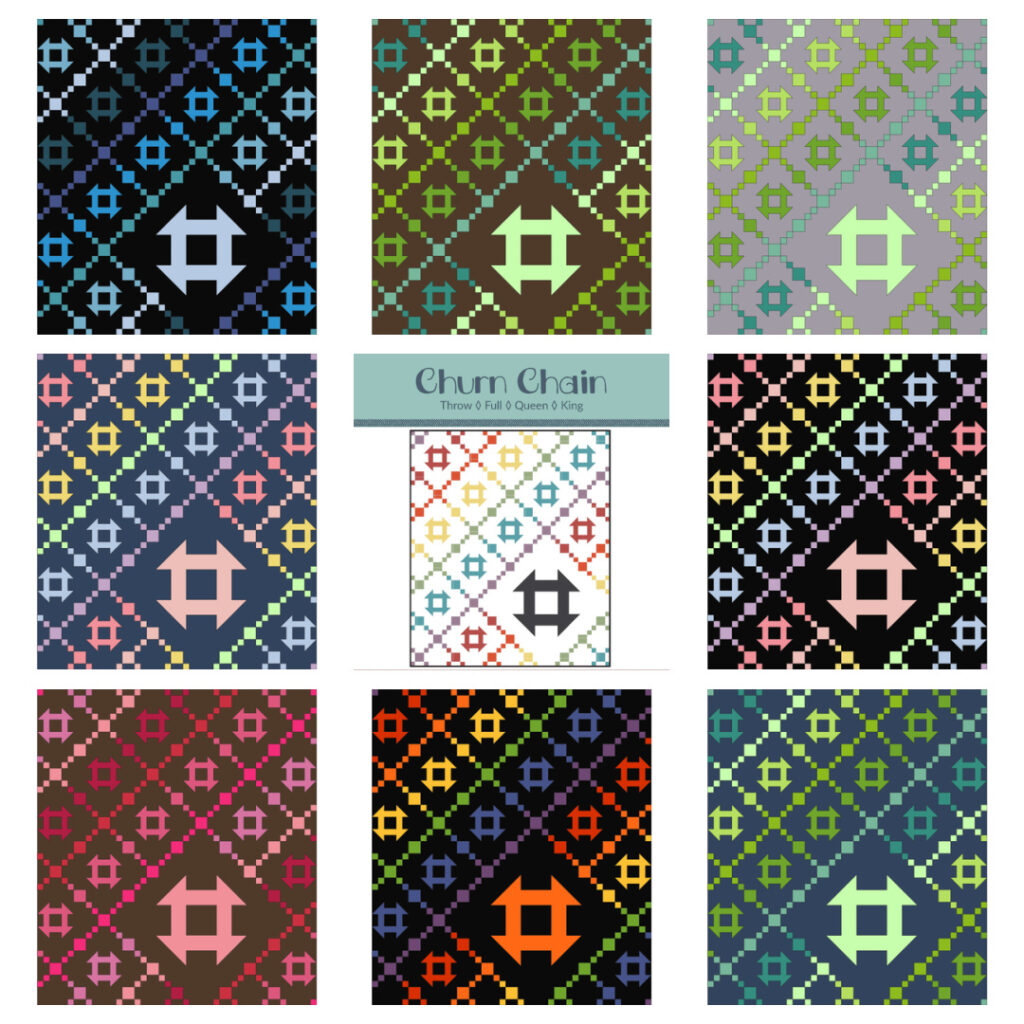 Get your Churn Chain pattern
The Churn Chain quilt pattern is available right now. It is ready for immediate download to your own computer. As a bonus, you can upgrade to the Churn Chain video course. We created the Churn Chain video course to help you achieve more success and finish your quilt faster. What are you waiting for? Start today!