Trimming Half Square Triangles with Rulers
Half square triangles (HSTs) have a rich history in the world of quilting, and they continue to captivate quilters with their versatility and timeless appeal. Whether you're a seasoned quilter or just starting your quilting journey, mastering the art of trimming HSTs with the right ruler can make a world of difference. In this article, we'll explore the history of the half square triangle quilt block and introduce you to essential rulers that will help you achieve precise and professional-looking results. So, grab your fabric, thread, and ruler, and let's dive into the world of HSTs!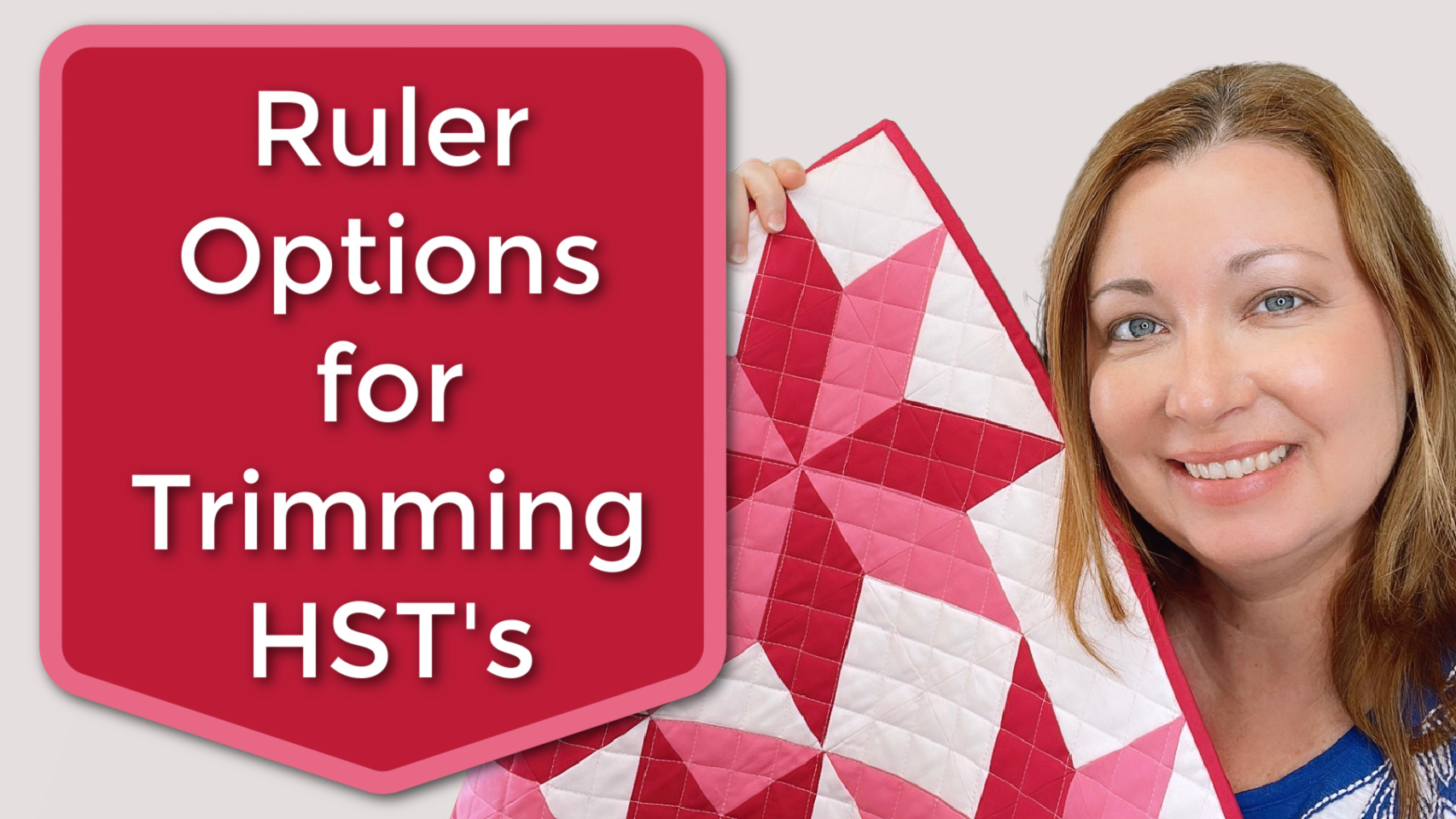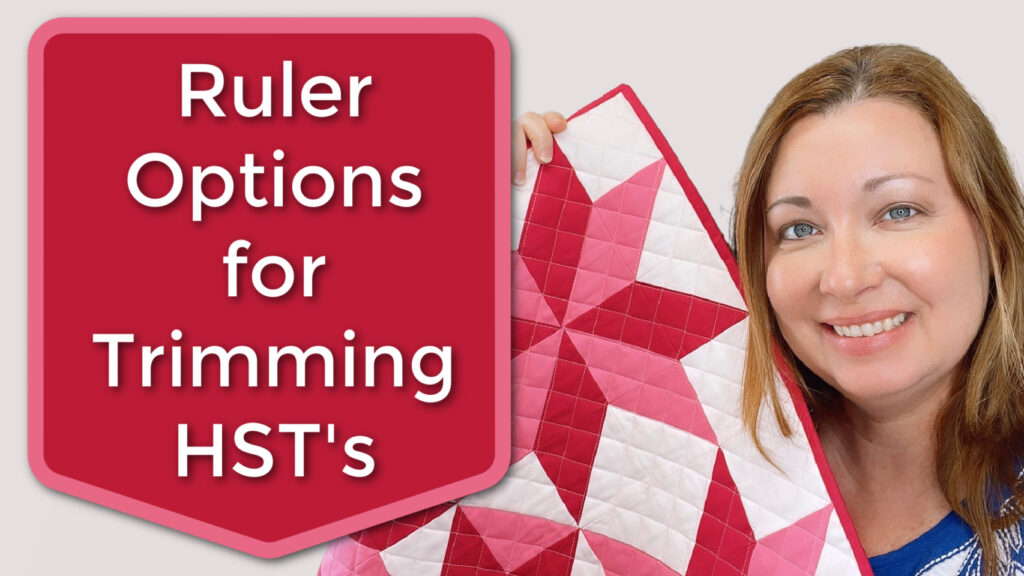 The History and Significance of Half Square Triangles
Half square triangles have been a fundamental element in quilt design for centuries. Their geometric simplicity and endless design possibilities have made them a staple in quilt blocks of all styles.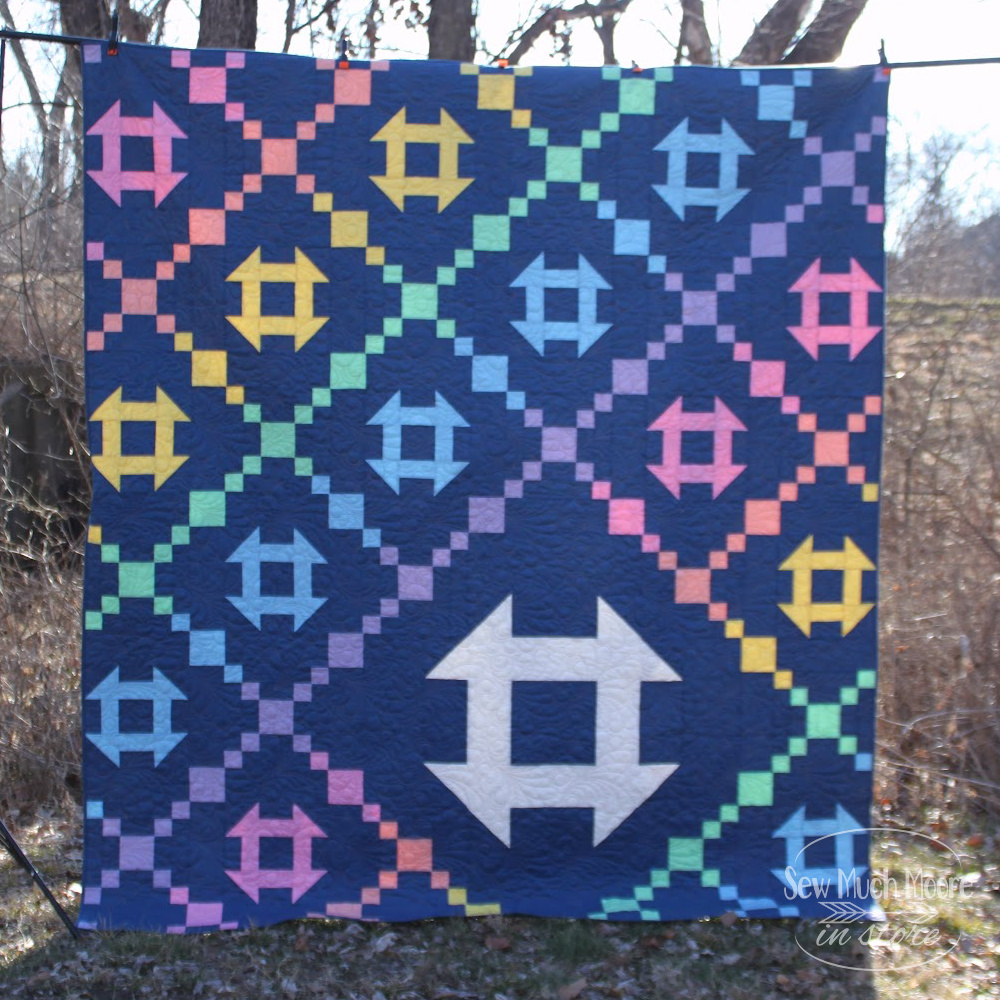 The Churn Chain Quilt Pattern is full of HST's! From traditional quilts to modern creations, HSTs add depth, movement, and visual interest to quilt tops. Understanding the history behind these timeless quilt blocks adds depth to your quilting journey and connects you to the rich legacy of quiltmaking.
Creative Grids Ruler: Versatility at Your Fingertips
When it comes to trimming HSTs, having the right ruler can make the process easier and more accurate. The Creative Grids ruler, available in multiple sizes, is a must-have tool for quilters.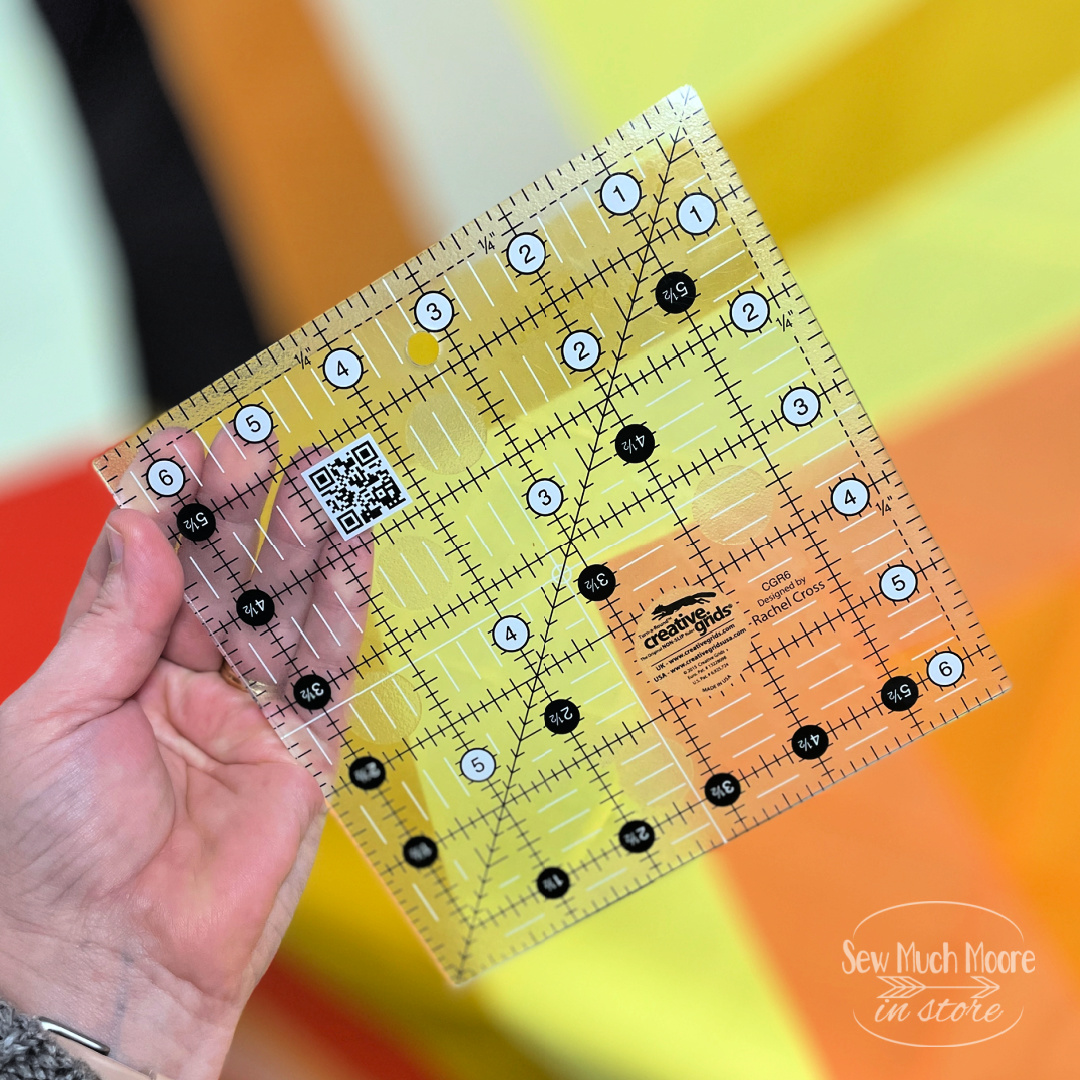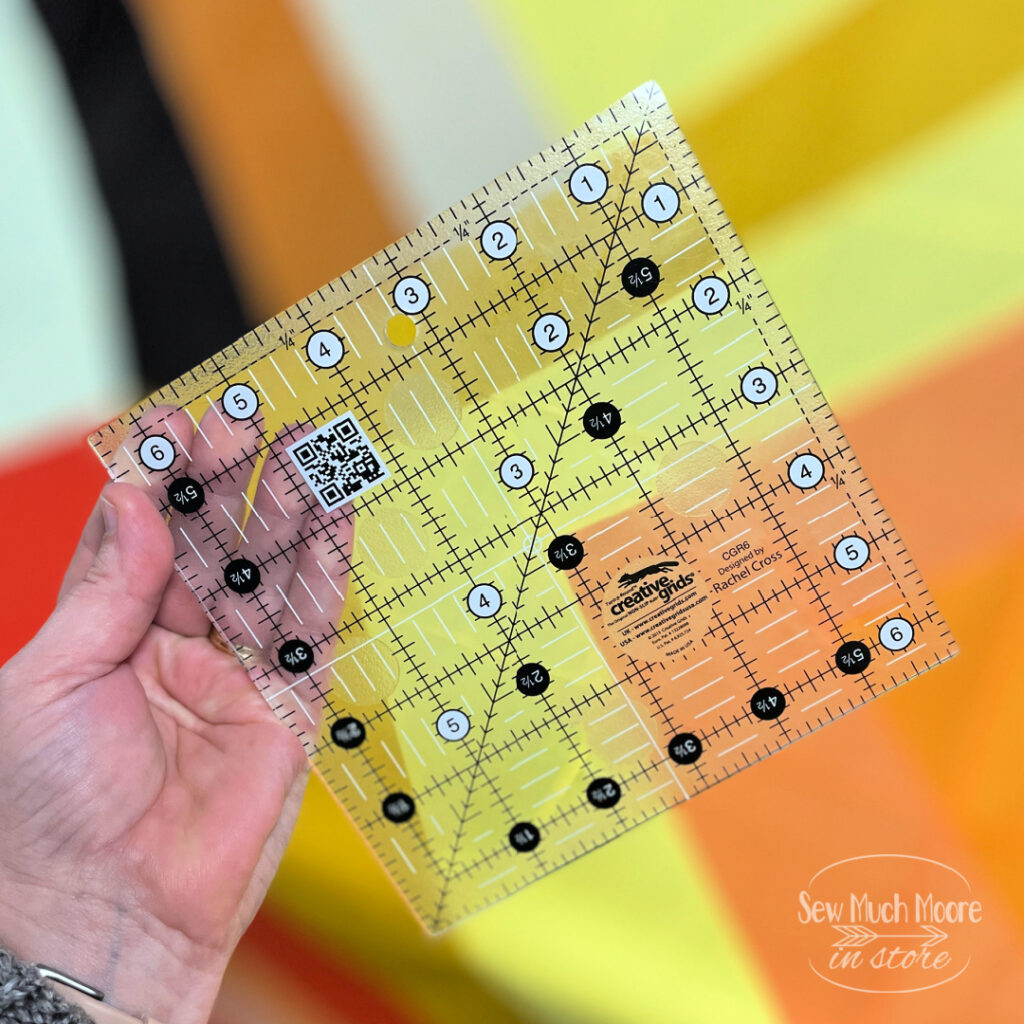 One highly recommended size is the 6.5 in.² ruler, which offers a wide range of options for trimming larger HSTs down to smaller blocks. With clear markings, built-in grip, and multiple angles, this ruler provides the precision and stability you need to achieve perfect HSTs every time. I love this ruler so much that I carry it in my online shop right HERE.
Blo-Loc Ruler: Unlocking Quilting Efficiency
Another invaluable ruler in the world of HST trimming is the Blo-Loc ruler. Designed with special features, such as embedded grippers and seam channels, this ruler helps secure your fabric in place, preventing slippage and ensuring accurate trimming.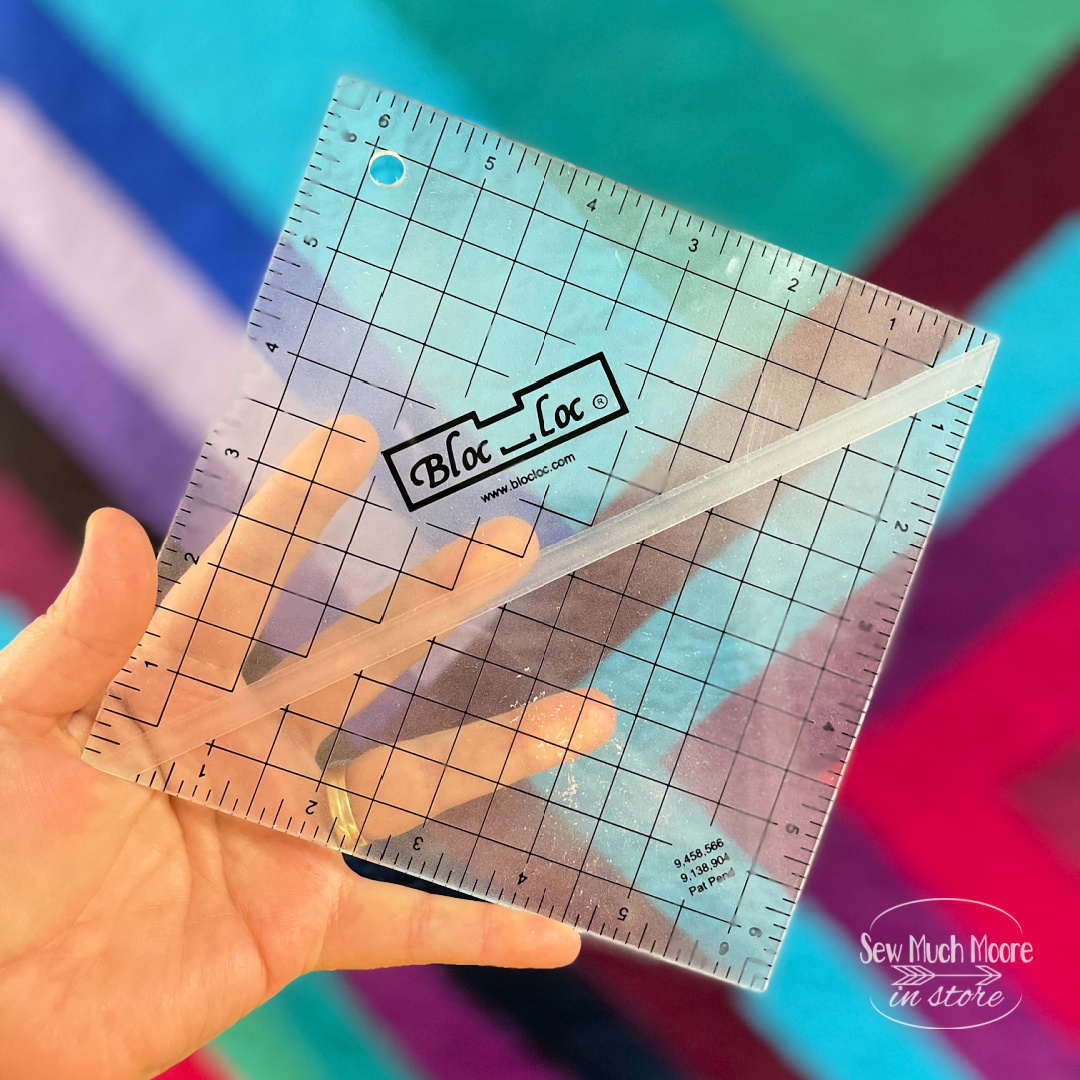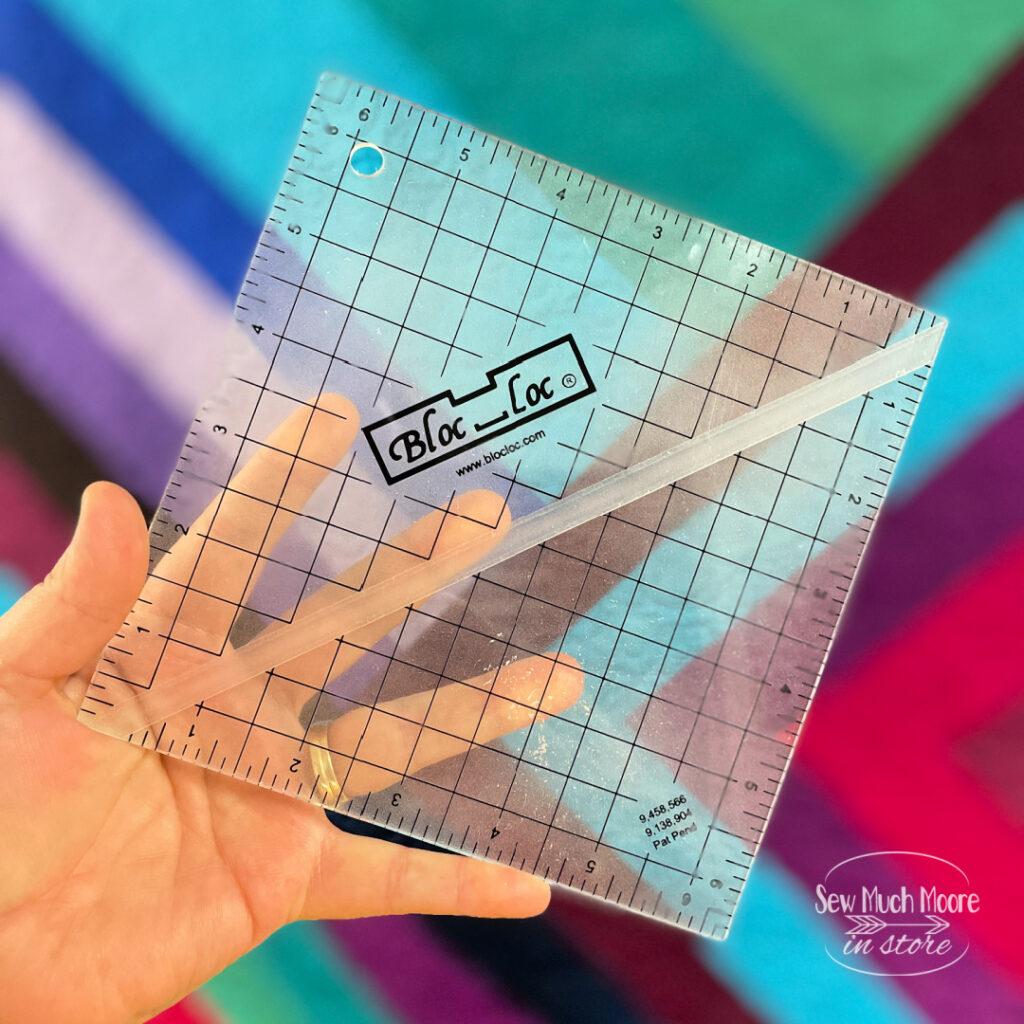 Its innovative design saves time and eliminates the need for excessive handling, allowing you to trim with confidence and efficiency. The Blo-Loc ruler is a game-changer for quilters who value precision and streamlined processes.
AccuQuilt System: Perfect HSTs, Every Time
If you're seeking a foolproof method for creating HSTs with specific block sizes, the AccuQuilt system is a fantastic option. This innovative system simplifies the cutting process, eliminating the need for dog ears and reducing the post-sewing work.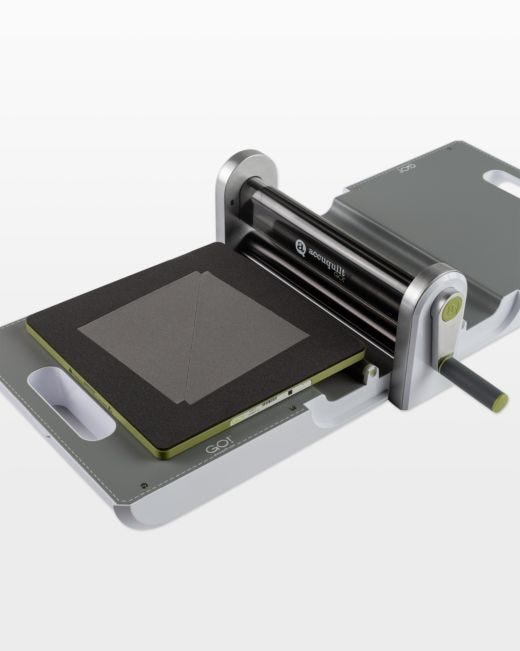 With its precision-cutting dies, the AccuQuilt system ensures consistent and accurate HSTs with ease. By utilizing this system, you can speed up your quilting production without compromising on quality. This fabric for this quilt (The Fractal Patchwork) was cut using 2 different Accuquilt dies. First is the HST die and second is the QST die. If you look closely at the quilt, you can see that it is constructed mostly of HST's and QST's. It comes together quickly (and perfectly) with the help of the AccuQuilt cutting system!
Demonstrations and Resources
To further assist you in mastering the art of trimming HSTs, we have included a video demonstration showcasing the Creative Grids and Blo-Loc rulers. You'll see firsthand how these rulers make the trimming process efficient and enjoyable. Additionally, for those interested in exploring the AccuQuilt system, we recommend checking out our Fractal Patchwork Quilt Pattern video course, where you'll find a detailed demonstration of this remarkable system.
Final thought about HST's
Trimming half square triangles is an essential skill for quilters, and using the right rulers can significantly enhance your quilting experience. With the Creative Grids ruler, Blo-Loc ruler, and AccuQuilt system, you'll be able to achieve precise, professional-looking HSTs with ease. So, embrace the history of the HST quilt block, dive into the world of rulers, and let your creativity soar as you embark on new quilting projects. I loved using the rulers to help me trim up all the HST's in the Sarah's Choice Mini Quilt!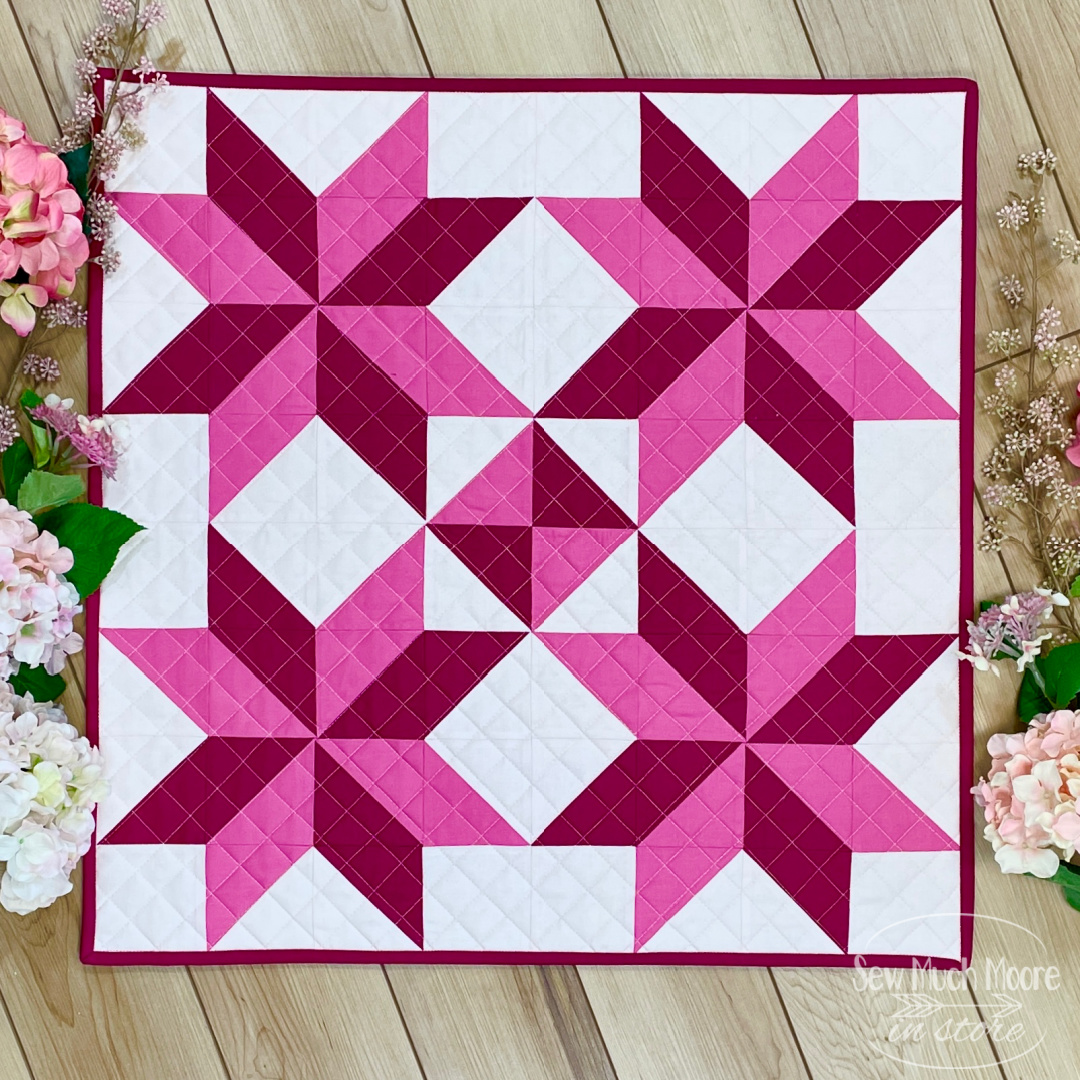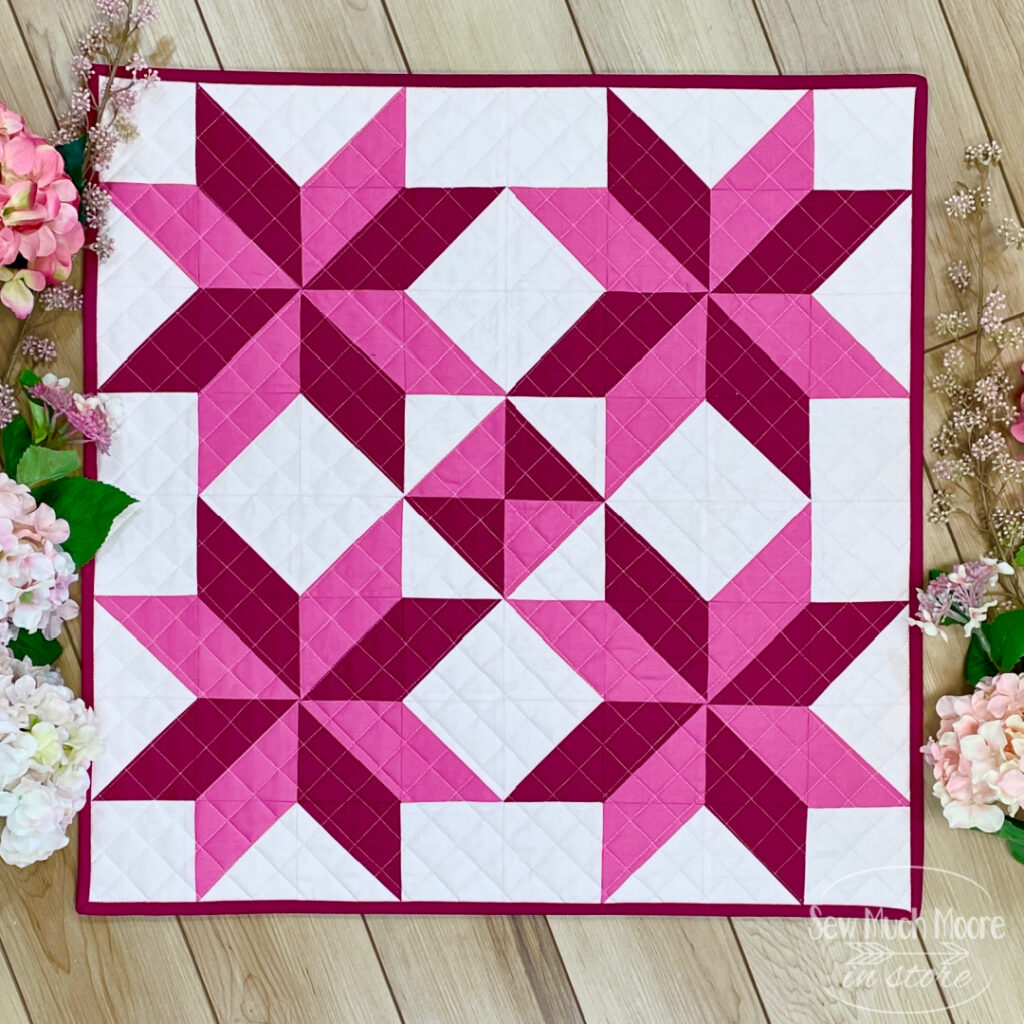 I would love to know if you have used either of these rulers or the Accuquilt cutting system and what you think about them. Did I leave any important tools or tips out of the article? Let me know in the comments! I would love to hear from you!
Happy Quilting!