The Starburst Quilt is a fun and lively pattern that is perfect for the confident beginner!  Even if you don't have much experience with foundation paper piecing, you can certainly make this amazing quilt!  Jenifer Dick (the creative genius behind 42 Quilts) designed this amazing pattern and I love it!  There are no tricky sections and the center nine patch really anchors the hypnotic optical illusion which surrounds it!  Just think of the color combinations!  This Starburst Quilt pattern finished size is 36″ x 51″ – perfect for a baby quilt.  You can even make more blocks (each block finished sizes are 15″ x 15″) to make an even bigger quilt!  I decided to make (4) blocks to make a really nice wall hanging.  Let me show you all about it!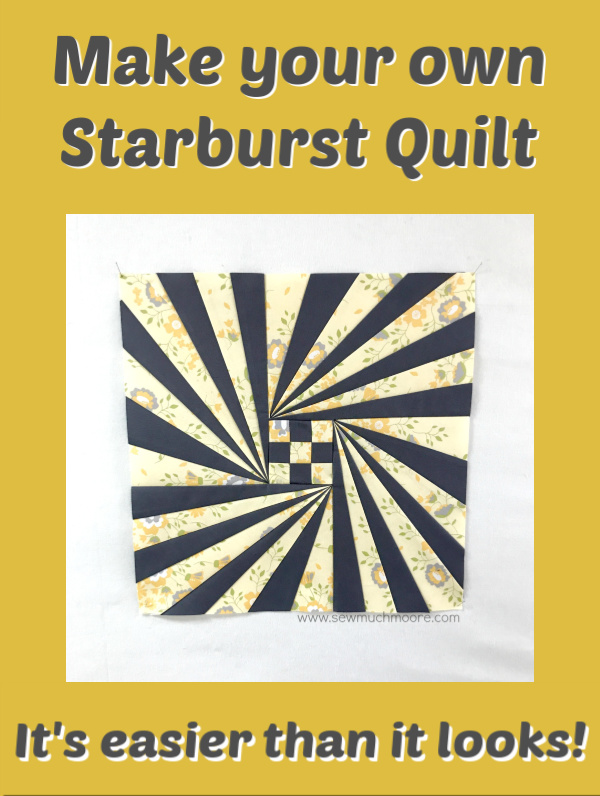 Starburst Quilt – MATERIALS LIST
Nine Patch Revolution (book by Jenifer Dick and Angela Walters)

Starburst is just ONE of the patterns in this wonderful book!

Main Color (I used what I had in my stash, but if you choose a solid color, I would recommend Paint Brush Studio (PBS) Fabrics – I have a large assortment in my online fabric shop!)
Main Contrast (I used Pewter)
Backing Fabric (I used up the rest of my main color fabric for this)
Binding – I did a fancy flange binding and it turned out great!
Quilter's Dream Supreme Batting (because it's the best and I love it so much)
Starburst Quilt – Supply List
Starburst Quilt – Cutting the fabric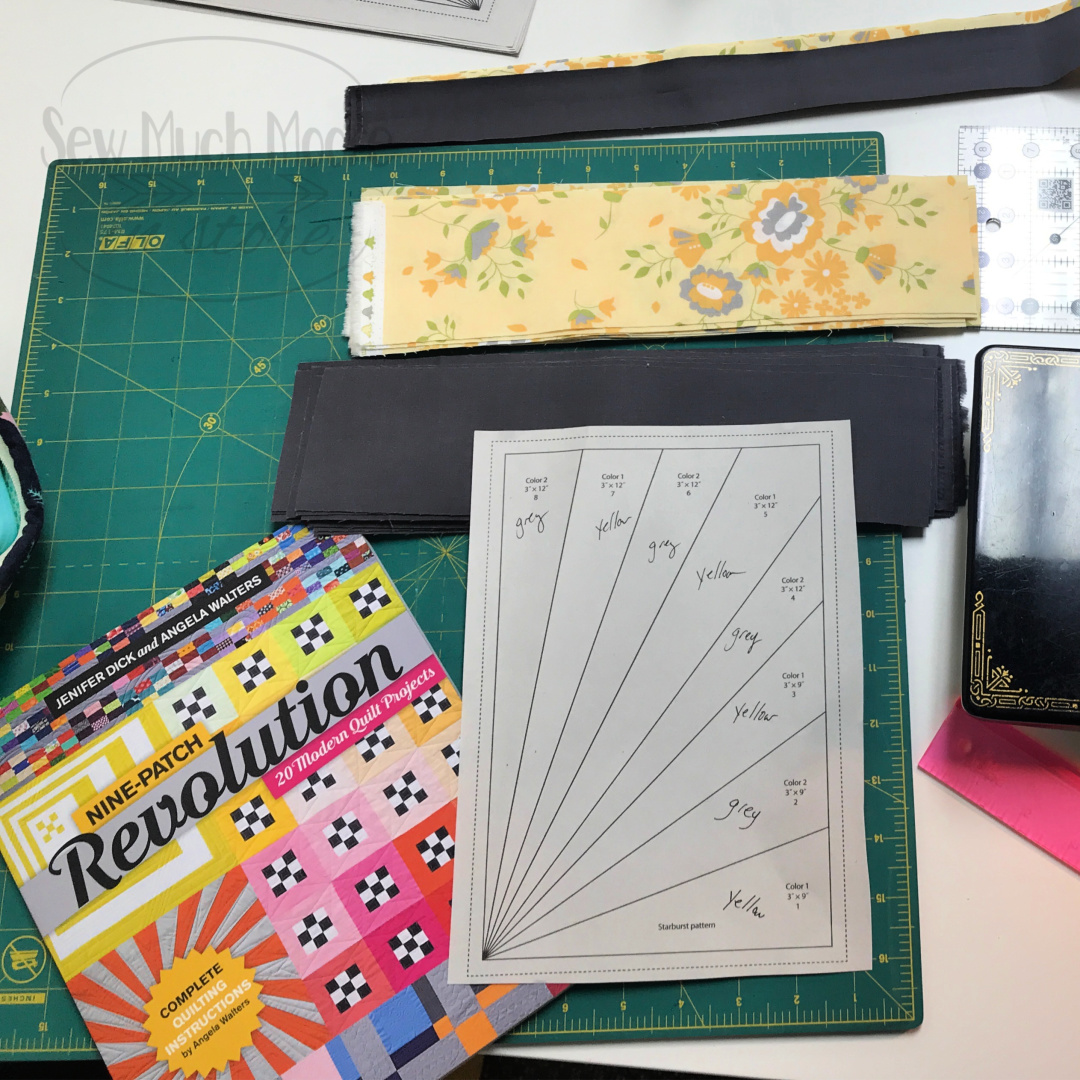 Jenifer's pattern helps get you ready to make this fun pattern.  She gives you the measurements you need for each piece.  The cutting is super easy because you are just using strips of the two colors in a small variety of sizes.  The FPP pattern is very simple.  If you can sew a straight line – this pattern is for you!  I especially loved how the pattern is one page, and not small bits and pieces that you have to connect later.  Granted, you will piece the (4) sections around a nine patch to complete one block – but THAT'S IT!!!  Easy peasy!
Starburst Quilt – Assembly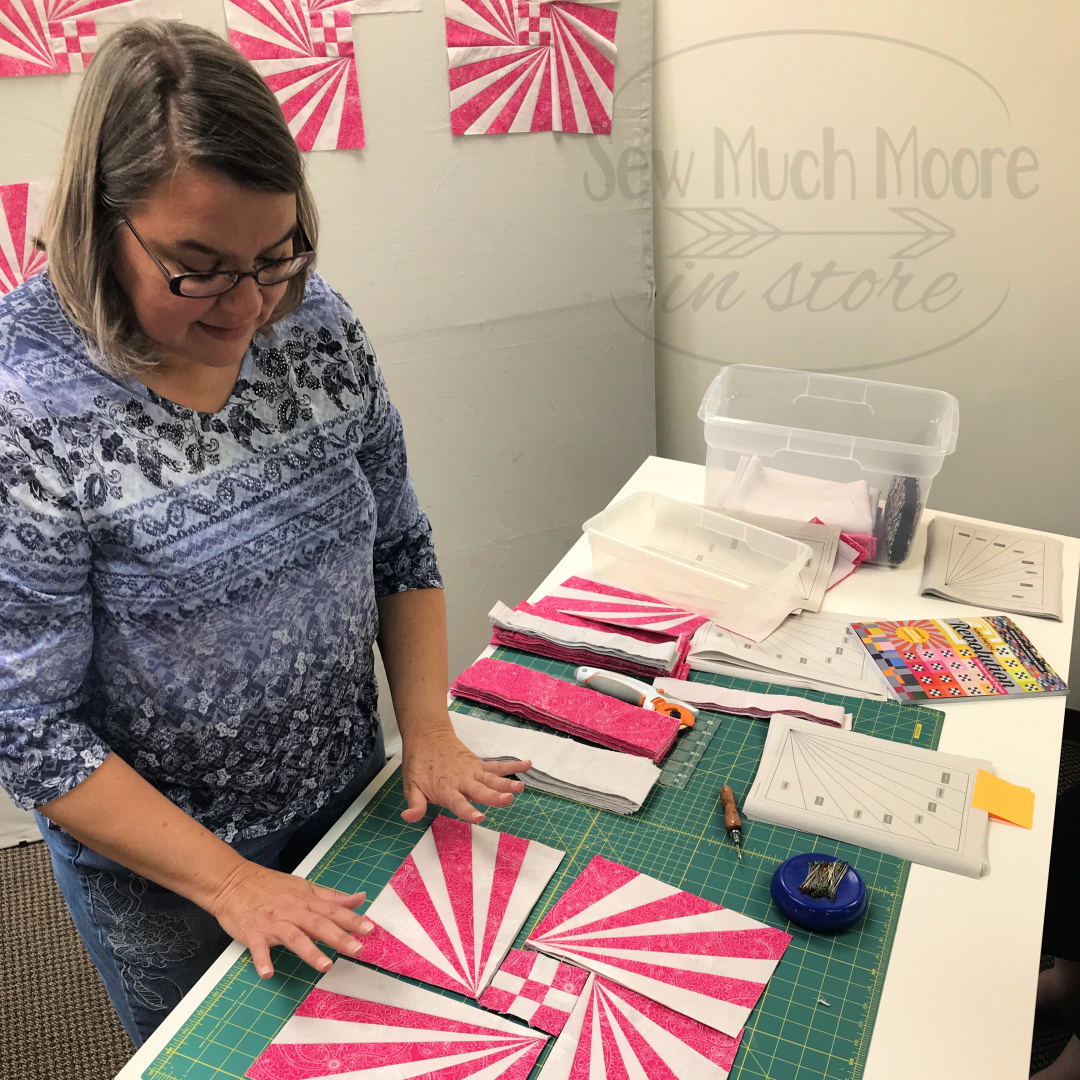 Jenifer's book gives really great step-by-step instructions on the assembly process, which is super helpful if you aren't sure how to pull this all together.  I was fortunate enough to attend a workshop with Jenifer showing us how to put these fun units together!  Once we made each block, Jenifer recommended a basting stitch around the outside edge of each block.  This is to prevent wonkiness (is that even a word?) when you piece the large units together.  Brilliant!
My finished quilt!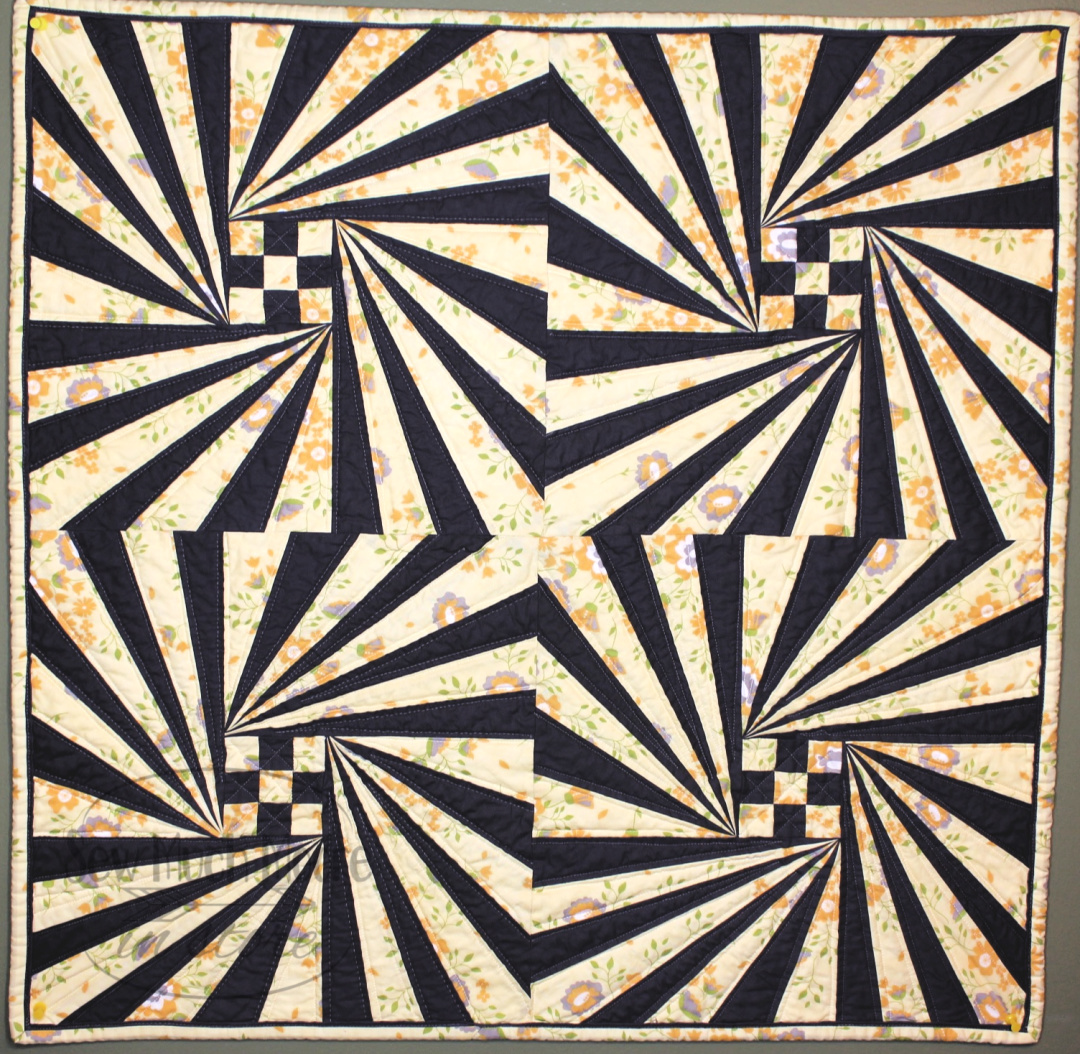 The entire project came together in a flash! I just love how this turned out!  I mentioned earlier that I was part of a workshop.  Let me show you some other fun fabric options.  Talk about inspiration!  Wow!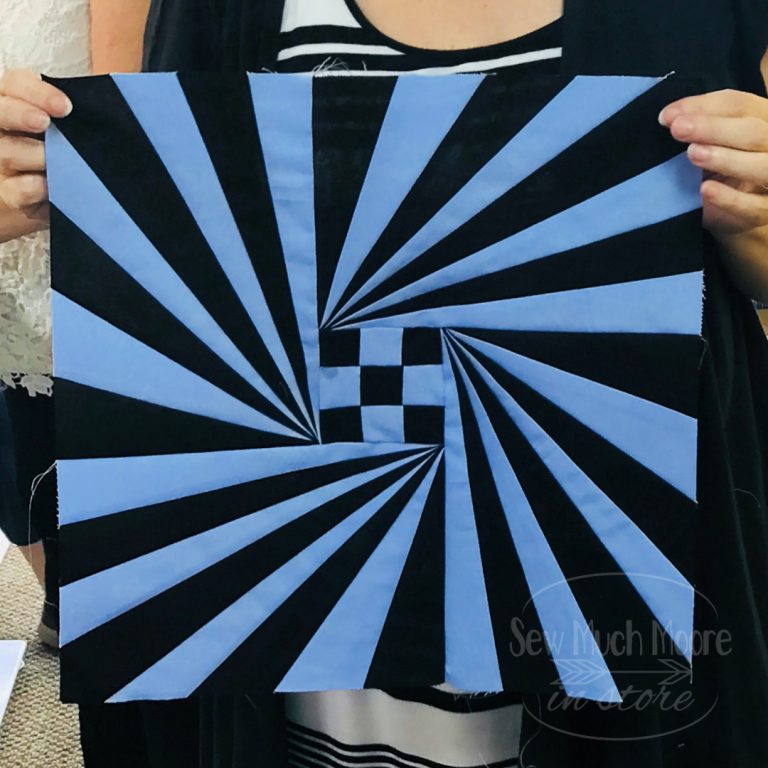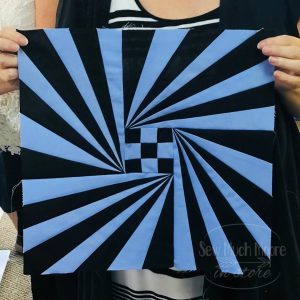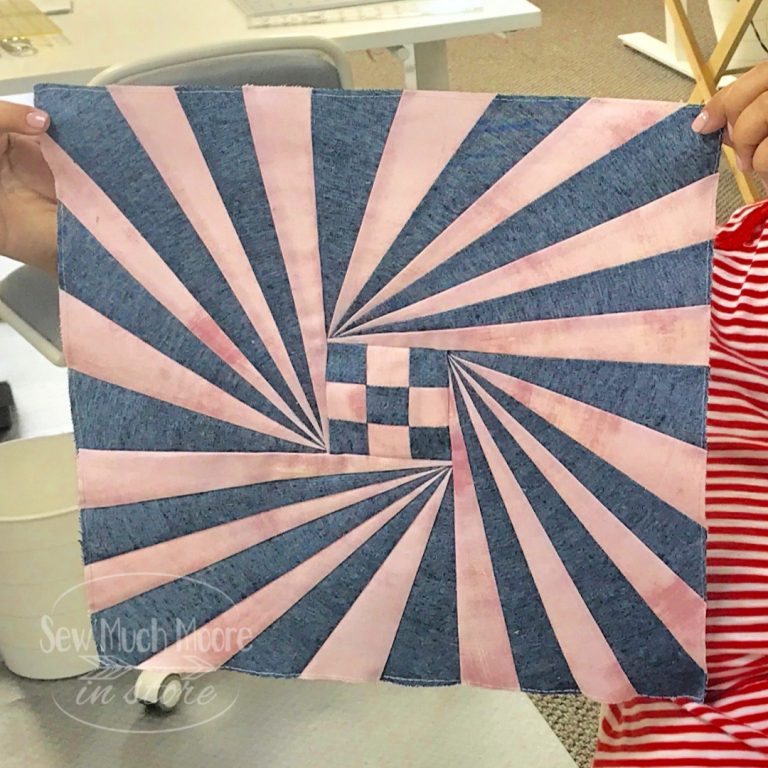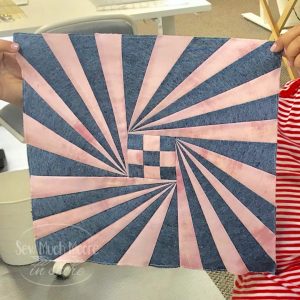 I know I will be making another Starburst Quilt someday!  Aren't these great?  Speaking of inspiration, head over to my Modern Quilting Facebook Group and share your projects today!
Happy Quilting!