Square in a Square Quilt Block
I love a simple quilt block and the square in a square quilt block does not disappoint. This is a beginner friendly foundation paper pieced quilt block that offers a little bit for everyone. If you're a beginner, this is a great pattern to try foundation paper piecing. There's no tricky combinations or crazy angles. If you are experienced with this technique then have a blast with fussy cutting! This quilt block finishes at 7 inches and is super fun to sell. Let's get started!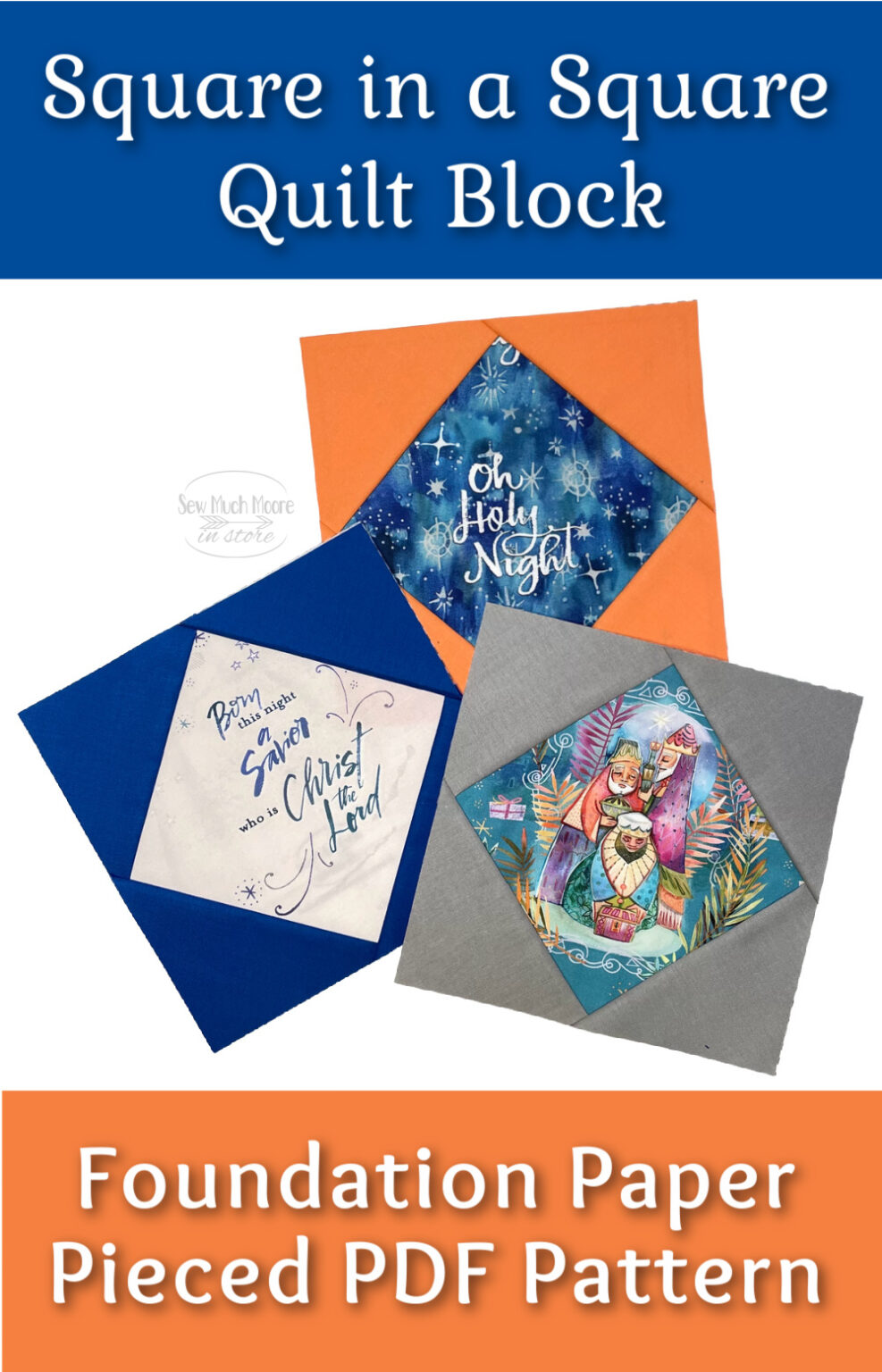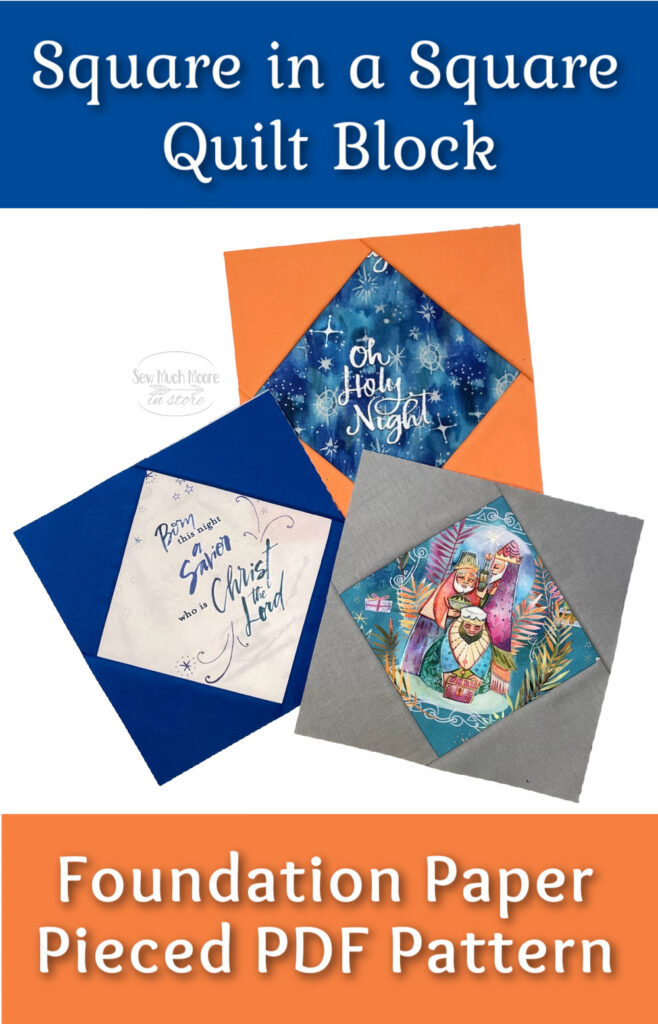 Materials List
Fabric for the Center
Fabric for the Corners
Tools and Supplies Needed
Quilt Block Assembly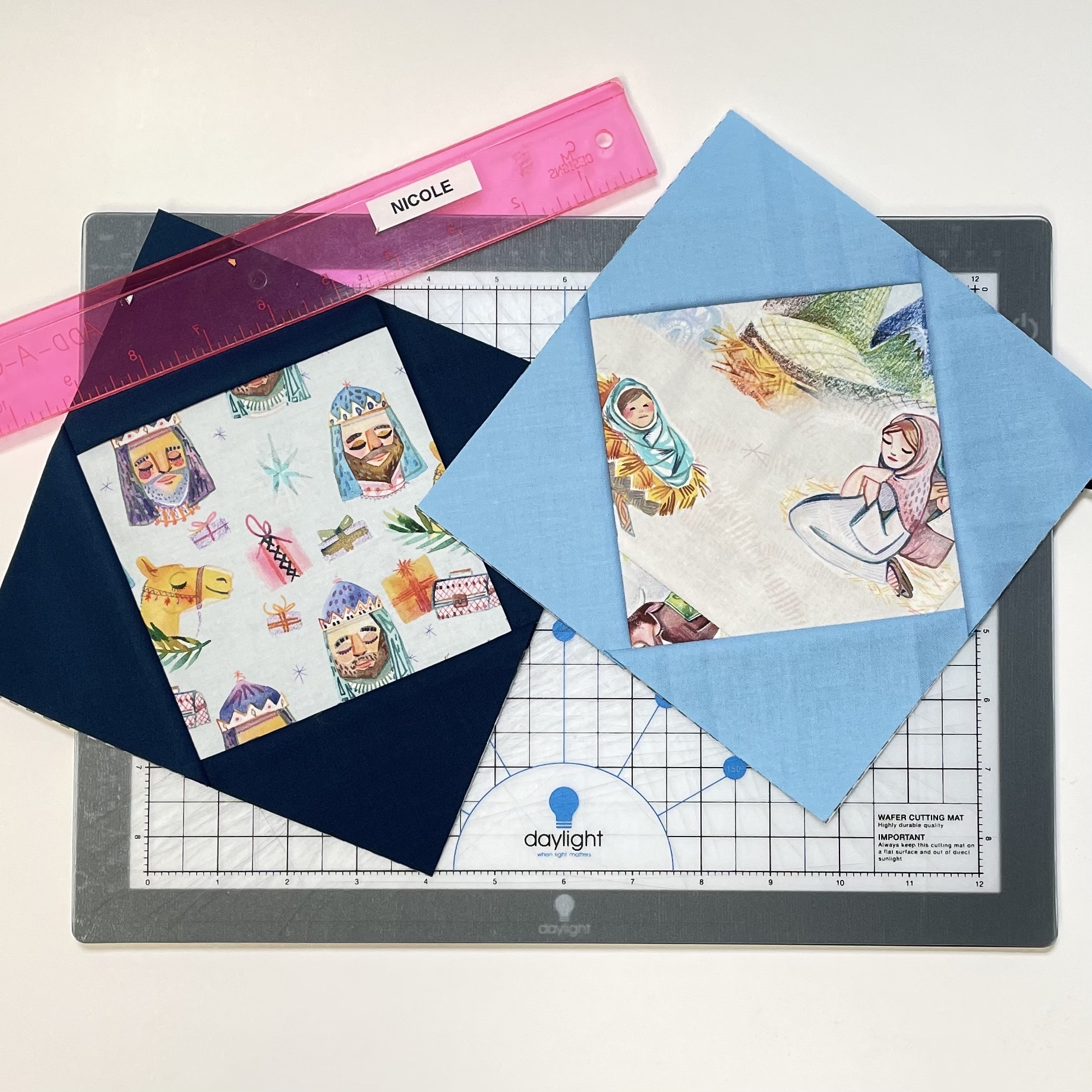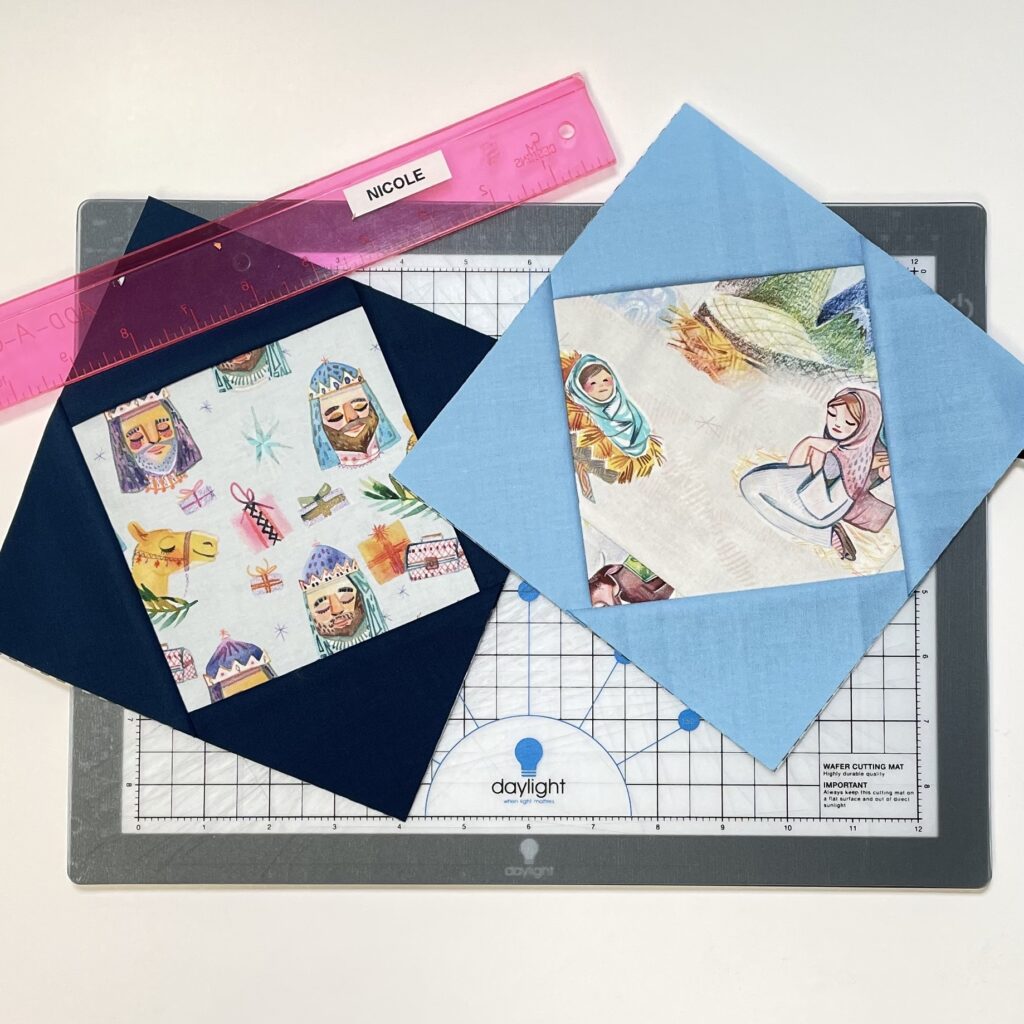 Foundation Paper Piecing is a very rewarding process. You can have perfect quilt blocks each time, if you do it correctly. The best way to learn is to watch my step-by-step video tutorials and also to practice for yourself! Having the right tools is very helpful as well! I love my Add-A-Quarter Ruler and also my Daylight Company Wafer One Lightboard with the accompanying cutting mat.
Do you like Fussy Cutting?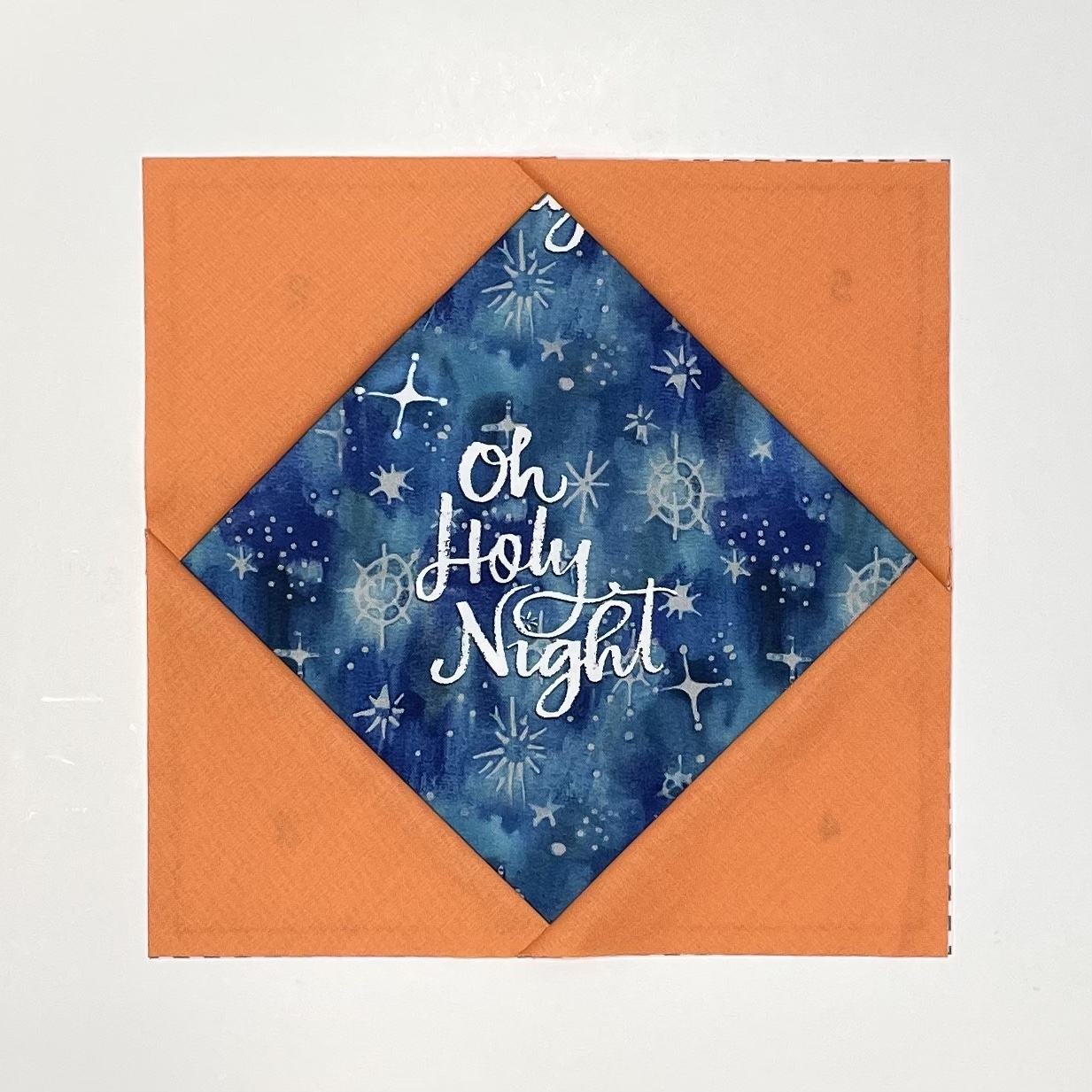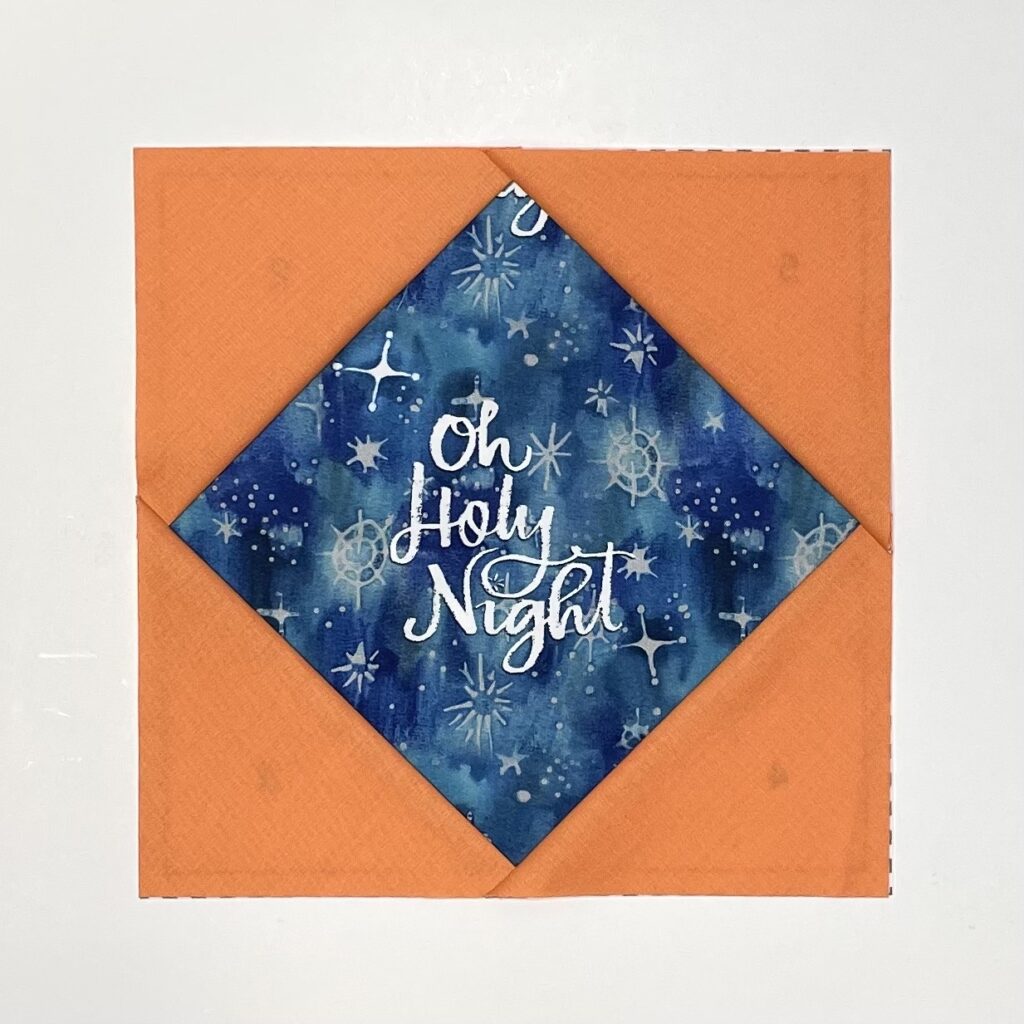 The best part of making a Square in a Square Quilt Block is that you can really feature a particular image in your block. This is called Fussy Cutting. The light board comes in super handy to you can center the image in the right position. I loved using this fabric line by Amarilys Henderson for Paintbrush Studio Fabrics called Christmas Peace. It's no longer in production, so if you find some – get it!
I shared my quilt at a local guild meeting! What do you think?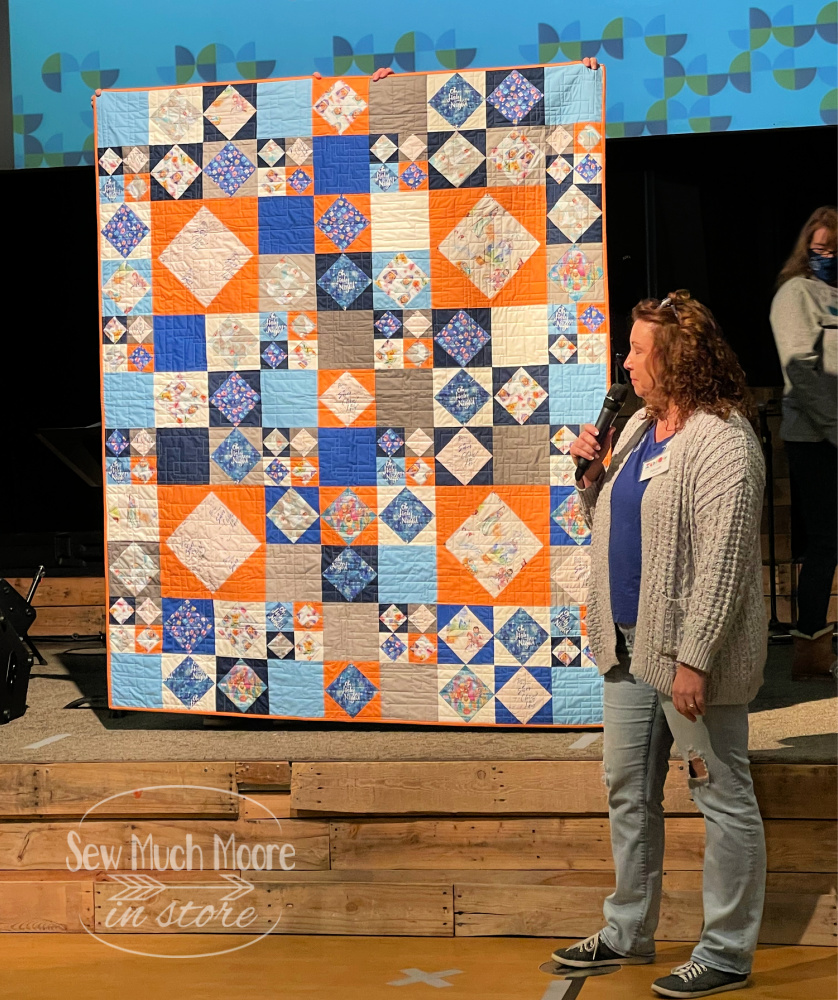 Video Tutorial
Share what you've learned!
After you make a few of these Square in a Square Quilt Blocks, be sure to share your makes in our online community! We would love to see some of your quilts and quilt blocks!