Several years ago, I joined Instagram and started following creative quilters and sewing enthusiasts.  I found this platform to be a very inspirational source and through this platform, I was actually introduced to many new fabric designers and ideas. I had to learn a little about hashtags and how to use them. After being on Instagram for a few months, I decided to join a Mini Quilt Swap. What is a mini quilt, you ask?  A mini quilt is like a regular quilt, only much, much smaller!
The Mini Quilt swap that I joined was called #SpringFlingMiniQuilt swap. This swap was hosted by Nelma Bell with Beach Baby Couture.  A swap host is called a "Swap Mama". Since this swap gained a large number of participants, the swap Mama recruited some friends to help with managing the participants.  All the participants were divided into teams.  I was assigned to the "HaveAFlingWithJen team, which was managed by Team Mom Jen Lanak (also known as Quilter In The Closet on Instagram).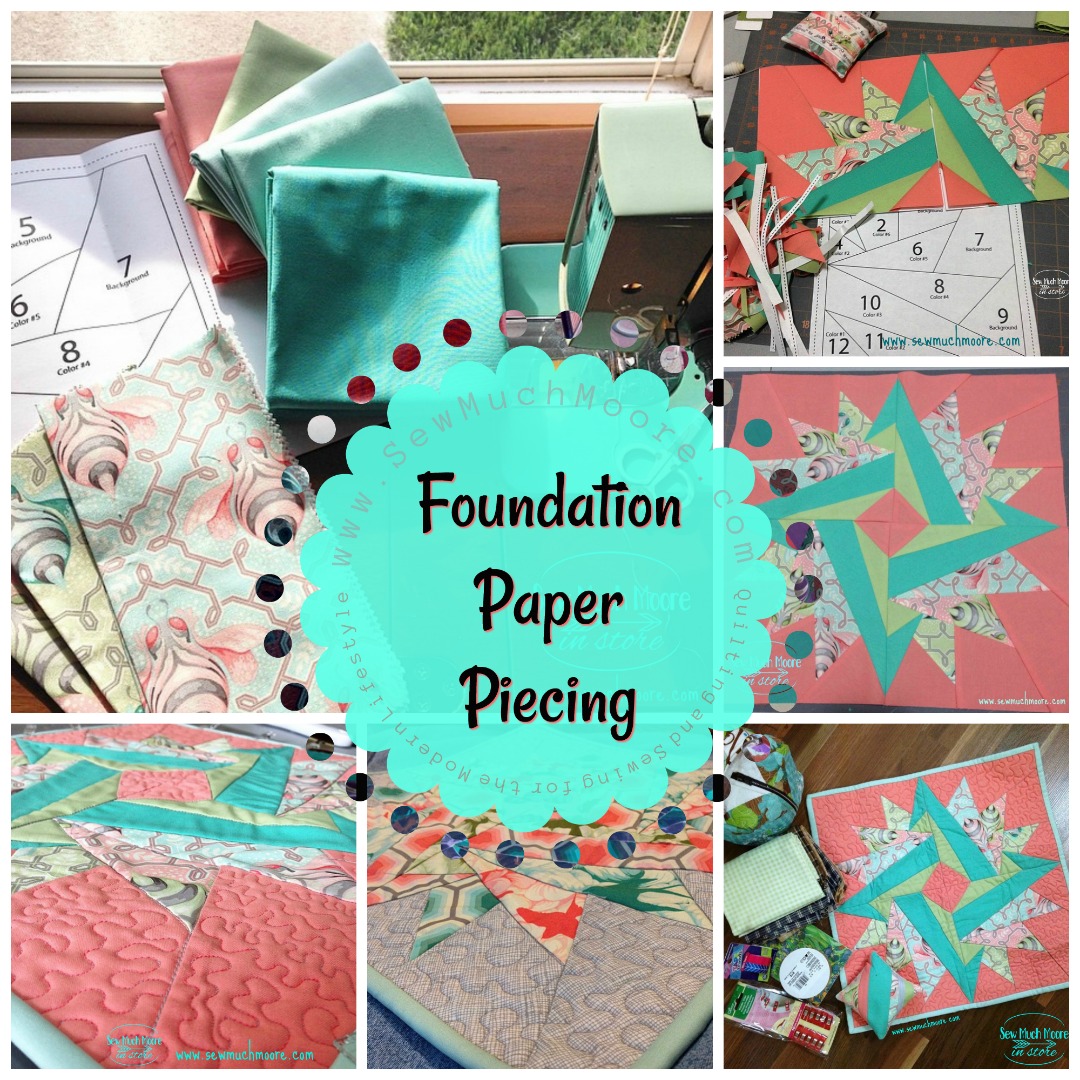 All swap participants were sent an email with their secret partner's name, mailing address and basic interest info. This email also contained reminders about checkpoint info and mailing date deadlines. The basic interest info contained the person's fabric and design likes and dislikes and any other info they decided to include in their submission form. Once I received my partner's email, I immediately started trolling her Instagram feed.  My secret partner did not have any sewing or quilting pictures on her feed, so I kept an eye out for her mosaic.  This proved to be a challenge because she did not end up posting a mosaic.  Some folks could have found this to be a hindrance, but I saw this as an opportunity for a creative license!!!  Since I love foundation paper piecing, I found a great beginner pattern on Etsy and used the Tula Pink collection called Bumble.  I also mixed in my favorite fabric Kona solids by Robert Kaufman.
This post contains affiliate links for your convenience. ? Read my full disclosure policy here.
supplies to make this mini quilt
Materials List:
Robert Kaufman Kona Solid Fabric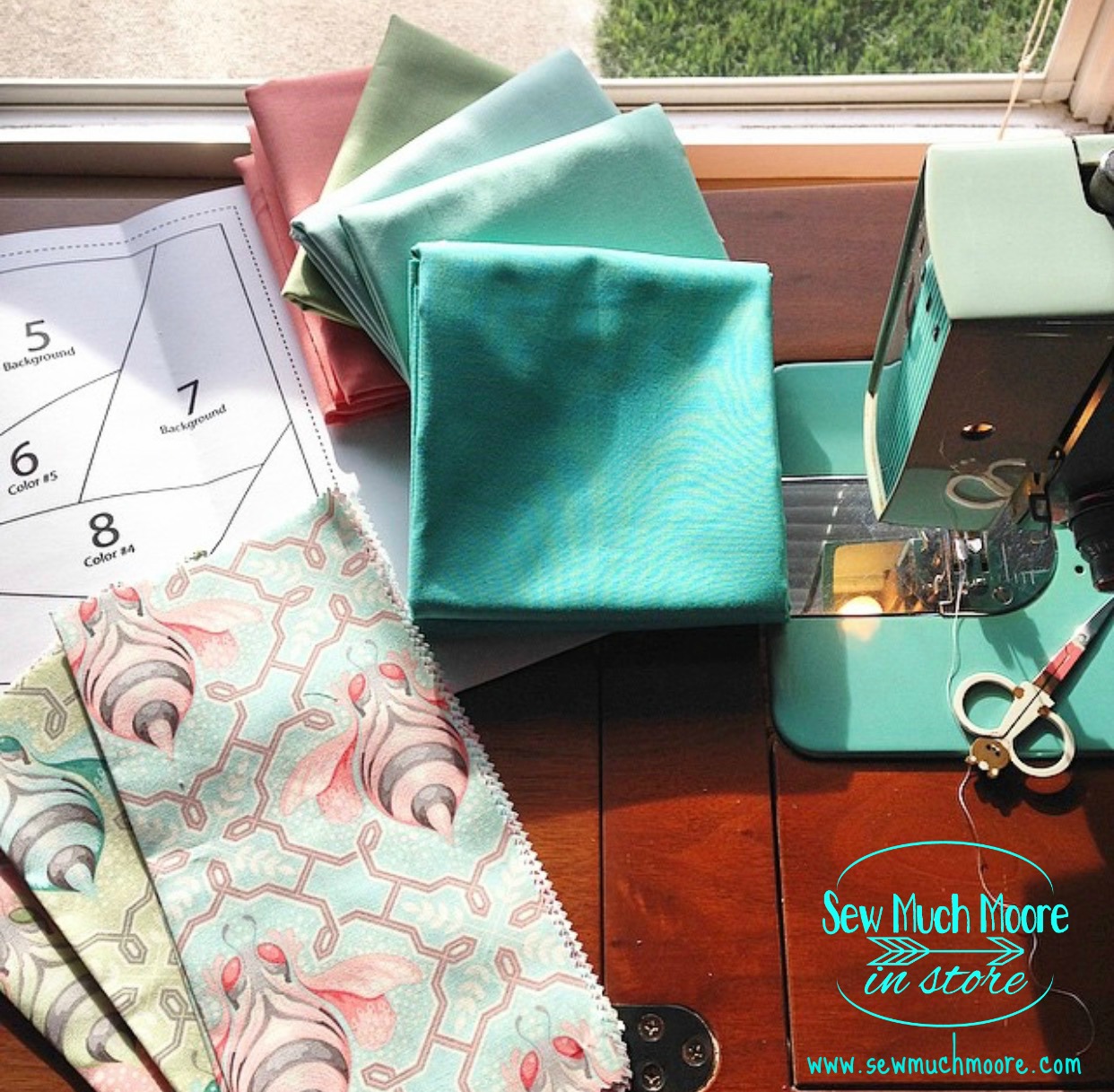 The mini quilt came together very quickly!  I will definitely recommend using Carol Doak's foundation paper for the pattern.  This makes ripping out the paper SOOOOOOO much easier!  I would also recommend using a special ruler for your trimming.  The Add-A-Quarter ruler makes the trimming so much faster.  It has a lip on it that nests nicely to your project so you can achieve the perfect quarter-inch trim each time.
Once I had all four sections of the little quilt pattern sewn together, I joined all the sections to complete my mini quilt top.  I was very intentional about the fabric placement in order to create a nice contrast between the print and solid fabric pieces.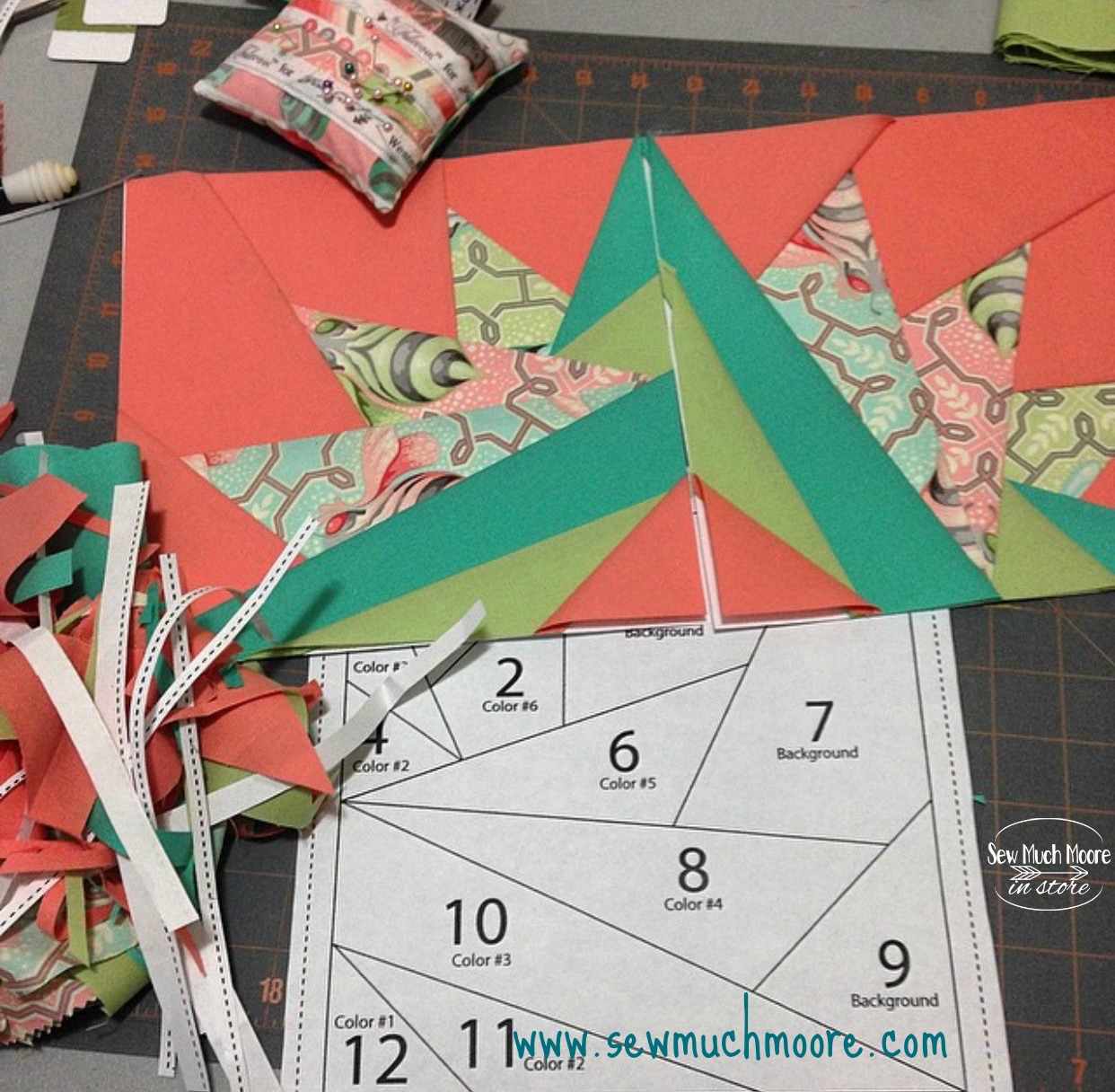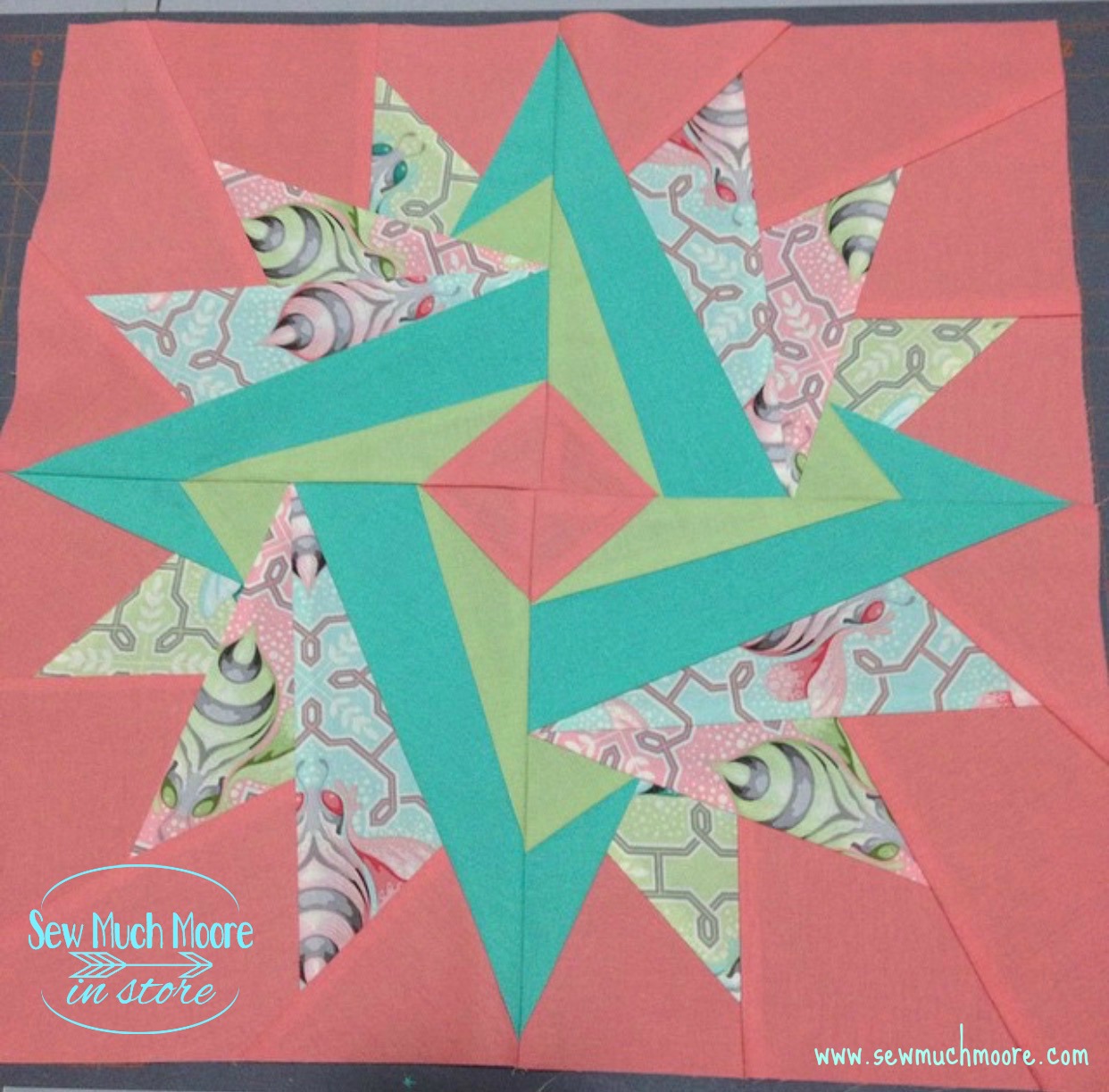 For the quilting, I used the "stitch in the ditch" technique around the star pieces.  For the background area, I used a simple meandering style.  I made sure to select a thread color to match the background fabric.  I used quilters dream supreme batting which gives this project a nice thickness and loft.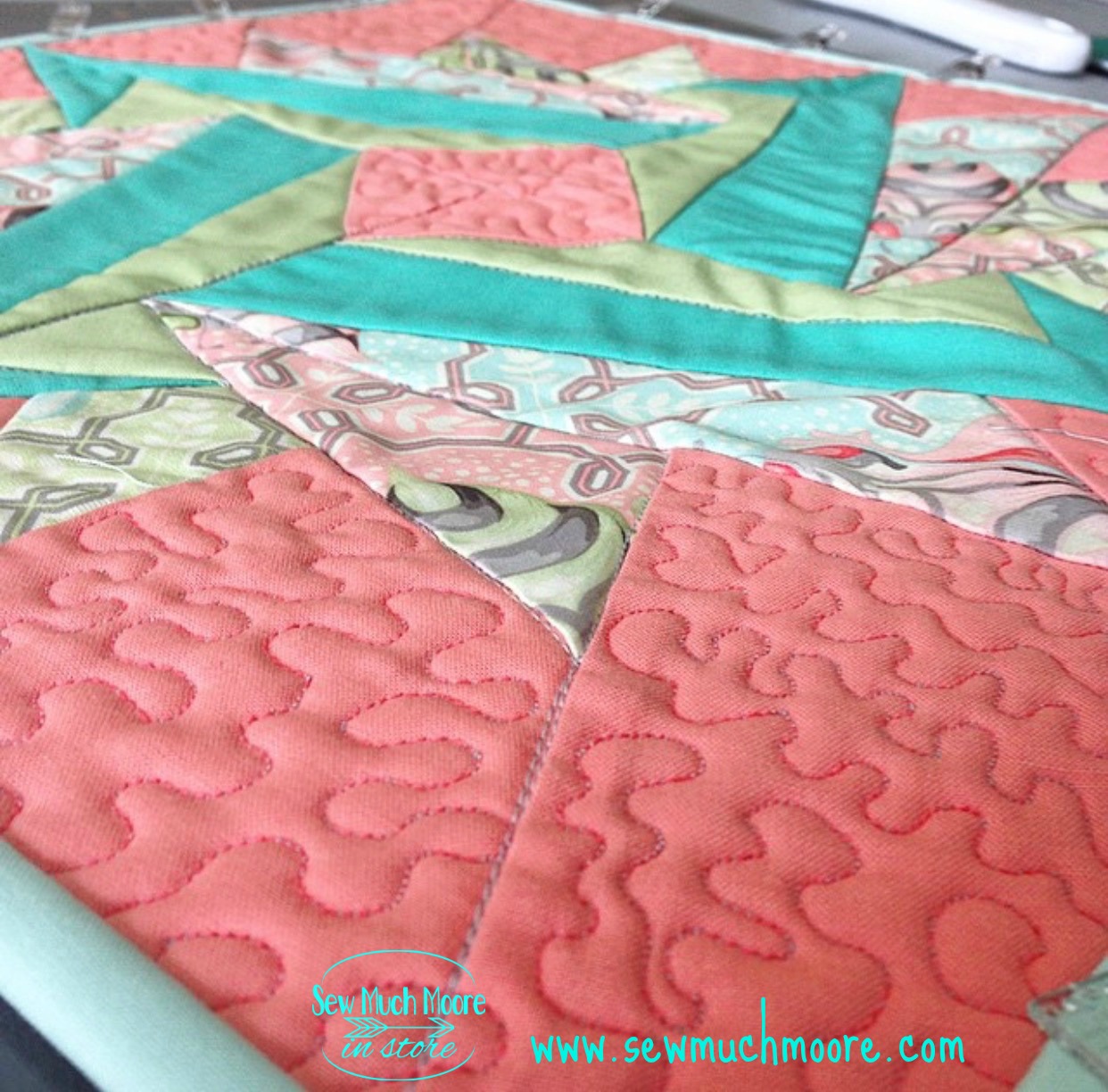 I counted down the days until we were allowed to ship off the mini quilts.  I made sure to send my package with a few little notions and goodies. Who doesn't like extras?!?!  Believe me, it was difficult to send this off to it's new home!  My secret partner posted this picture and was pleased with her swap package.  I love a happy swap partner!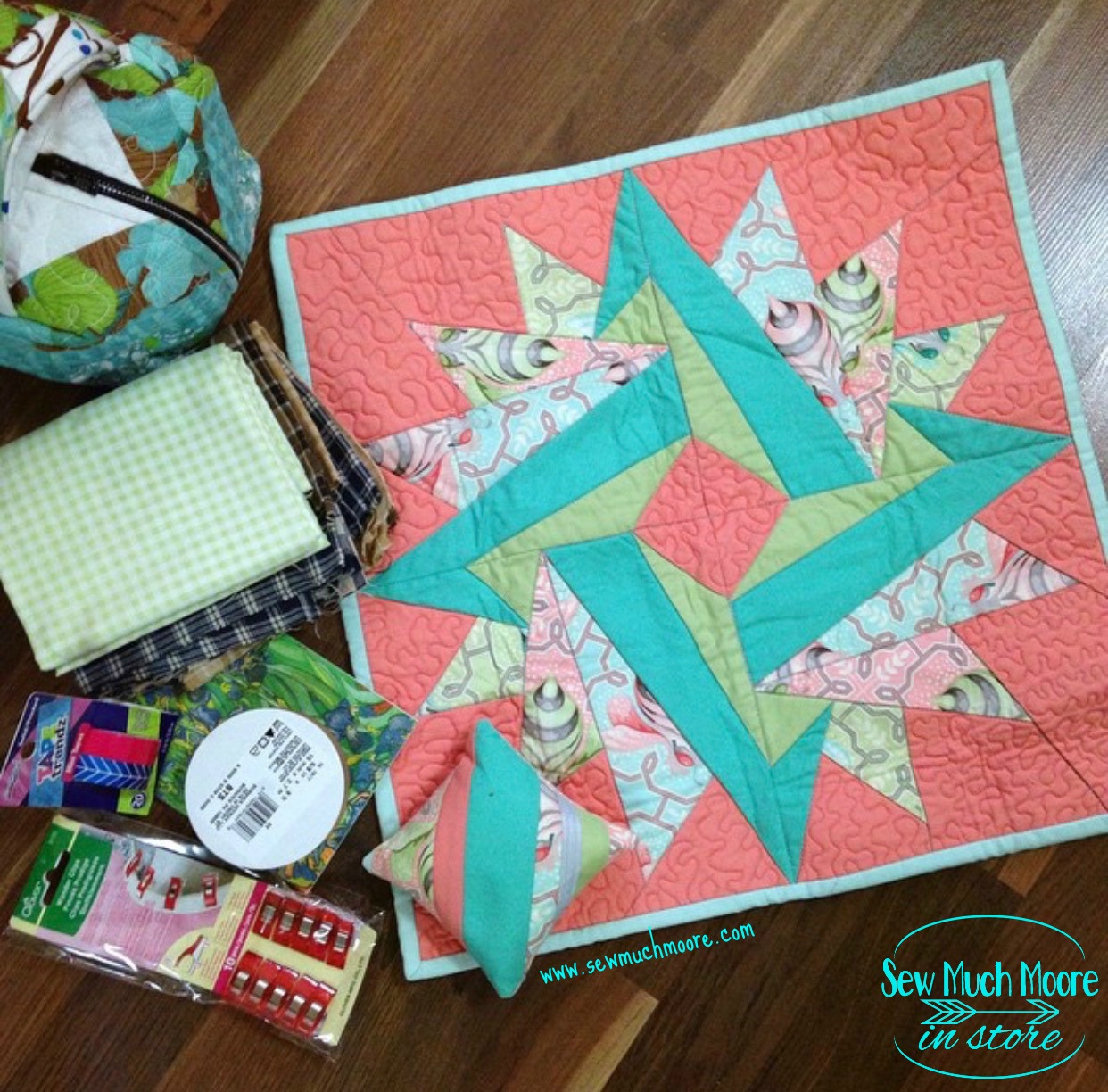 If you ever want to join an Instagram swap, I would recommend you follow a couple guidelines:
Only join swaps with deadlines and rules that you know you can follow
Maintain a public Instagram profile during the swap
Interact with your assigned hashtag to create a fun and relevant community
Have fun and enjoy getting to know some really wonderful and creative folks!
Happy Sewing!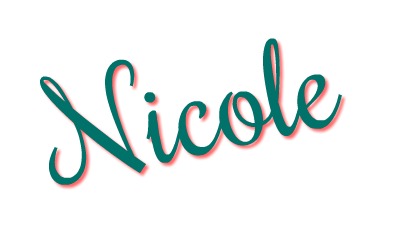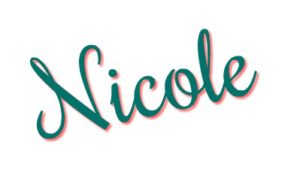 For more Quilty inspiration, be sure to follow me on Instagram and sign up for my weekly Newsletter (this is where I share all the fun and exciting projects)!
Want to see more great stuff?
Check out these popular posts!
SaveSave
SaveSave